we had our first snow.
artificially concocted and blown from machines attached to street lights along a lovely light-speckled street of our little downtown, but it was magical nonetheless.
after a busy day running errands and tidying corners in the house, a photo shoot and some computer work, we joined the throngs of locals.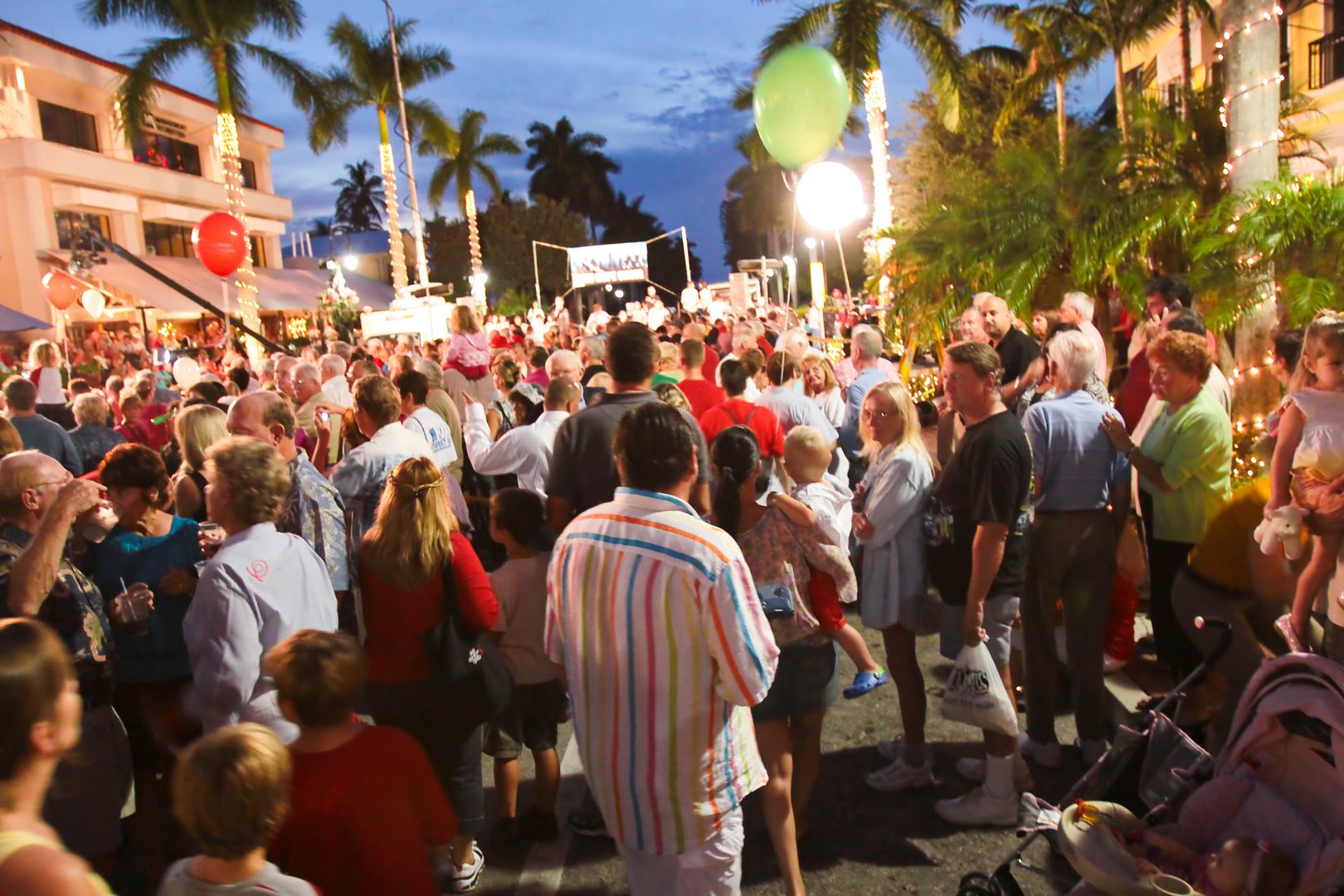 …toting strollers and wagons full of coolers and backpacks and bright-eyed littles anticipating visions of snow. and yet how i yearned for her to see the real stuff, dusting needly trees outside my dad's place…on our sledding hill. for now, we'll take third street.
besides these last two months of extreme energy-depletion, i'm settling into this very happy place of anticipating much beauty in the coming days and with that comes this blanket of contentment and gratitude and in-the-momentness. like the twenty minutes i enjoyed relaxing on the couch tonight while she very tediously brushed my hair with a pasta ladel.
like beginning to prepare for our thanksgiving celebration. amid other boringish tasks today, i commenced the readying of our meaningful day to come. …with spreading my grandma's crocheted tablecloth under the carefully placed 'good' dishes. flowers. candles. peeling apples for pie and freezing my mom's rolled-out pie crusts.
and consequently, our kitchen nesting transferred a bit into the girls' room as i arranged a small basket into an empty drawer, filled it with the first tiny bunches of rolled newborn socks and soft hats…and then stared at it for a good several minutes after and smiled.
early last year, i thought we'd have a newborn in our home during the holidays. but, how blessed we are…and i was reminded of that the other night reading this old post. and how the tears came when i read, at the very end, the hope of…
and i may not be holding a baby this christmas, but i hope to be a house carrying one.

and how perfectly and entirely grateful i am that this year, i will chop and stir and hustle apron-tied and flour-handed in the kitchen, listening to football games and the sounds of my family…with this little dream nestled safe inside.
oh, the gratitude is snow-balling, and by thursday, i'm sure an avalanche will be good and ready.
for now, we are thankful for home. for its crayon-stained walls, old-caulked tubs and perfectly scuffed baseboards. for every little sequin and googly eye hidden among carpet threads. for magic dream-dusted pillows that hug our sleepy heads at night. i love the character of our home…and every imperfection that spells the story of a very lived-in love. for every memory made in our happy place…and every perfect one to come.
happy prepping.