i can't sleep. i've been awake for a good section of the night the last few nights, and somewhere in the still and blackness between two and four, i have alternated late 'morning' sickness with attempting to weave together the emotional strands nine months of pregnancy and life change brings. and no matter just how overwhelming everything is, i arrive like an ambitious runner the morning of a marathon, slightly intimidated but mostly aroused at the challenge of the race that lies ahead. i stretch and straighten the awkwardly pinned number tag that sets me apart from all the other runners on this race, ease into my starting stance and breathe in the courage and strength i'll need.
i will support my husband. i will efficiently run a home. i will take time for myself. i will further my career. i will take new risks. i will be creative. i will write. i will be inspired and, in turn, inspire. and most importantly, i will nurture our family and consume the two little souls i've created with more love than their tiny hearts can handle. i will keep a good pace and run hard and good through the achy parts. because i can.
brett's only been gone three days and although just a three hour plane ride away, it seems like he's so far, and perhaps amplified by this out-of-bodyish hormonal emotional surge and anticipation for new life we've created together, i miss him and love him more than i ever have. it just seems that the ebb & flow of life and creativity and inspiration has all puddled and settled in low tide right now, and it feels a bit dry and hollow.
and yet i know that the tide is rising and in the distance i can see the waves of euphoric elation sailing in. at 37 weeks and 2 centimeters dilated, i am embracing what lies on the horizon and yet a little sad to slowly close the shop i have so enjoyed. i will miss looking down at the miraculous little globe that rests round and perfect in my middle, and that once-in-a-lifetime phenomenon of feeling movement of life inside will soon fade to a distant memory. i'll miss reading american baby in the waiting room of my doctor's office each week or laughing when lainey insists on peeing in a cup too and scribbling her 'name' on the outside. what i wanted to go by so quickly, i'm now realizing i don't want to end. the miracle and beauty of carrying life…how i love to be pregnant.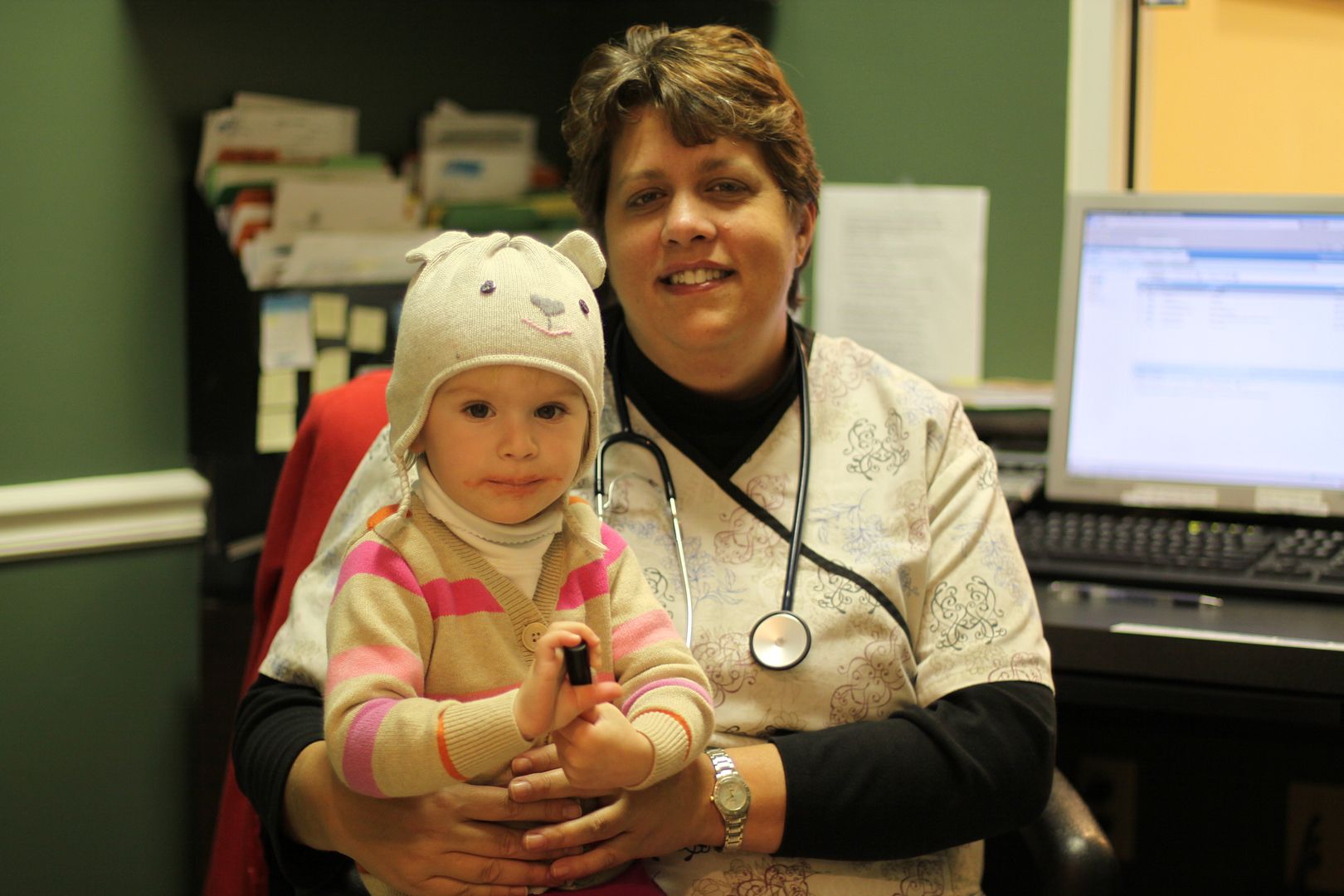 my nurse, my friend…dot, i love you.

i picture her arrival and the moment i first touch her about a million times a day…the moment lainey is squeezed into our huddle and the boys walk in and smile and her tiny cries fill the room and i convulsively eject all of this pent up anticipation and love through tears and 'i love yous' and 'happy birthdays'…it's so close.
and in less emotional musings…
we headed up to gasparilla island new year's eve to spend some time with mama's dear friend, rebecca, who was visiting from indiana and lainey immediately fell in love.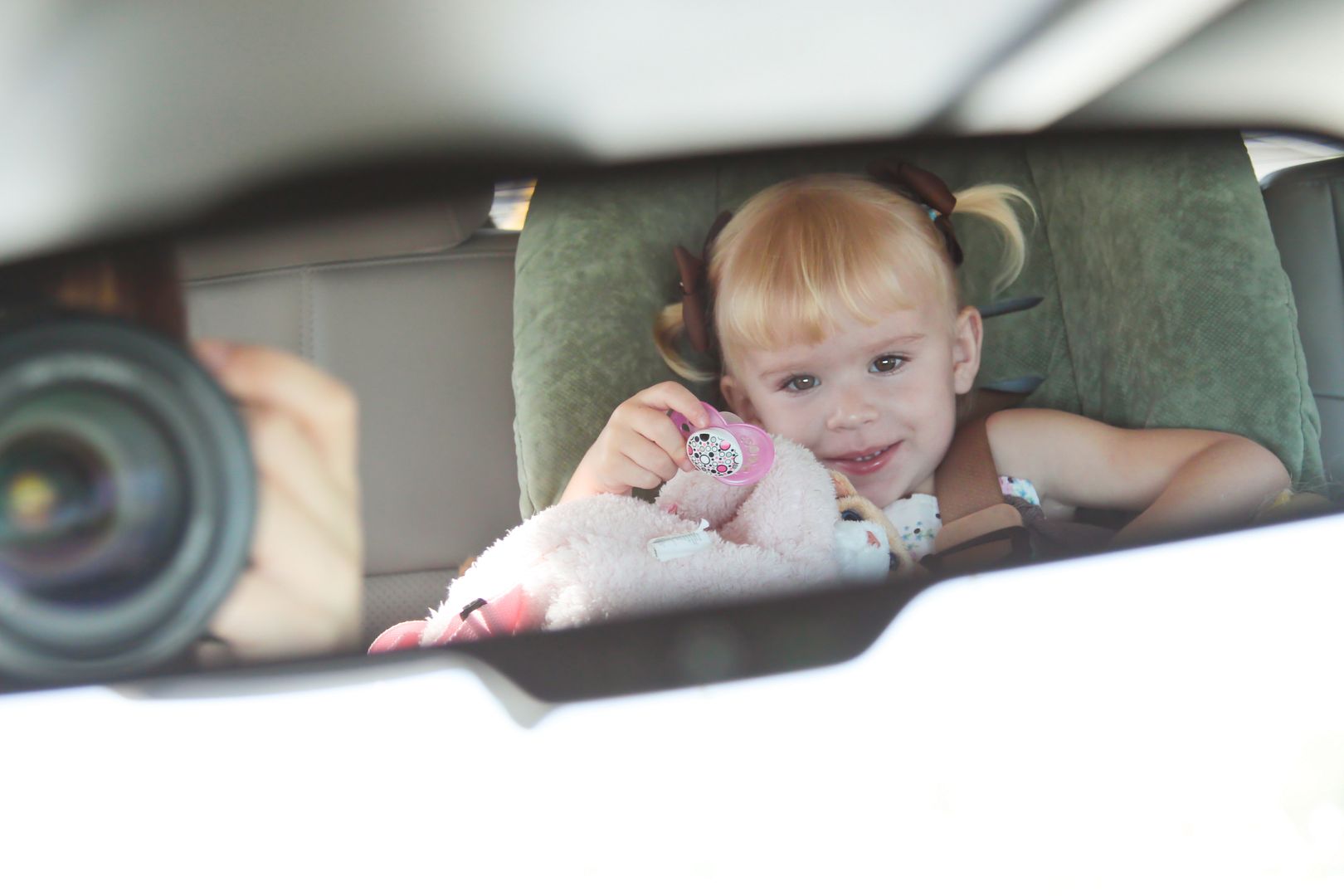 her shyness is slowly slipping away as she quickly entrusts anyone she senses we love, and usually within a half hour, she is performing her charming laineyness…dancing, singing and not-so-subliminally vying for anyone's attention. even if it does include pushing the start button on a hallmark dancing snowman for the eighty-ninth time and shaking her boot to an annoying rendition of jingle bells, inviting us to laugh at her every time. 'ook, mama. ook,' she says smiling as she dances. and you have to look every time. and you have to pretend like it's the first time you've seen this move. and you have to insert some form of verbal praise and adoration for her cuteness…every time.
we returned from the island just in time for the last sunset of the year where we stood on the beach with family and quietly watched the sun drop with all of our 2009 happenings…and i thought about all the goodness the dawn of the next year would bring.
in new book-reading quirks, i'd like to inform she now licks pages before she turns them…
…and she insists they only be turned from the top right hand corner. oh, and she'll make you go back and do it over again if you turn it from, god forbid, a hair closer to the middle, say.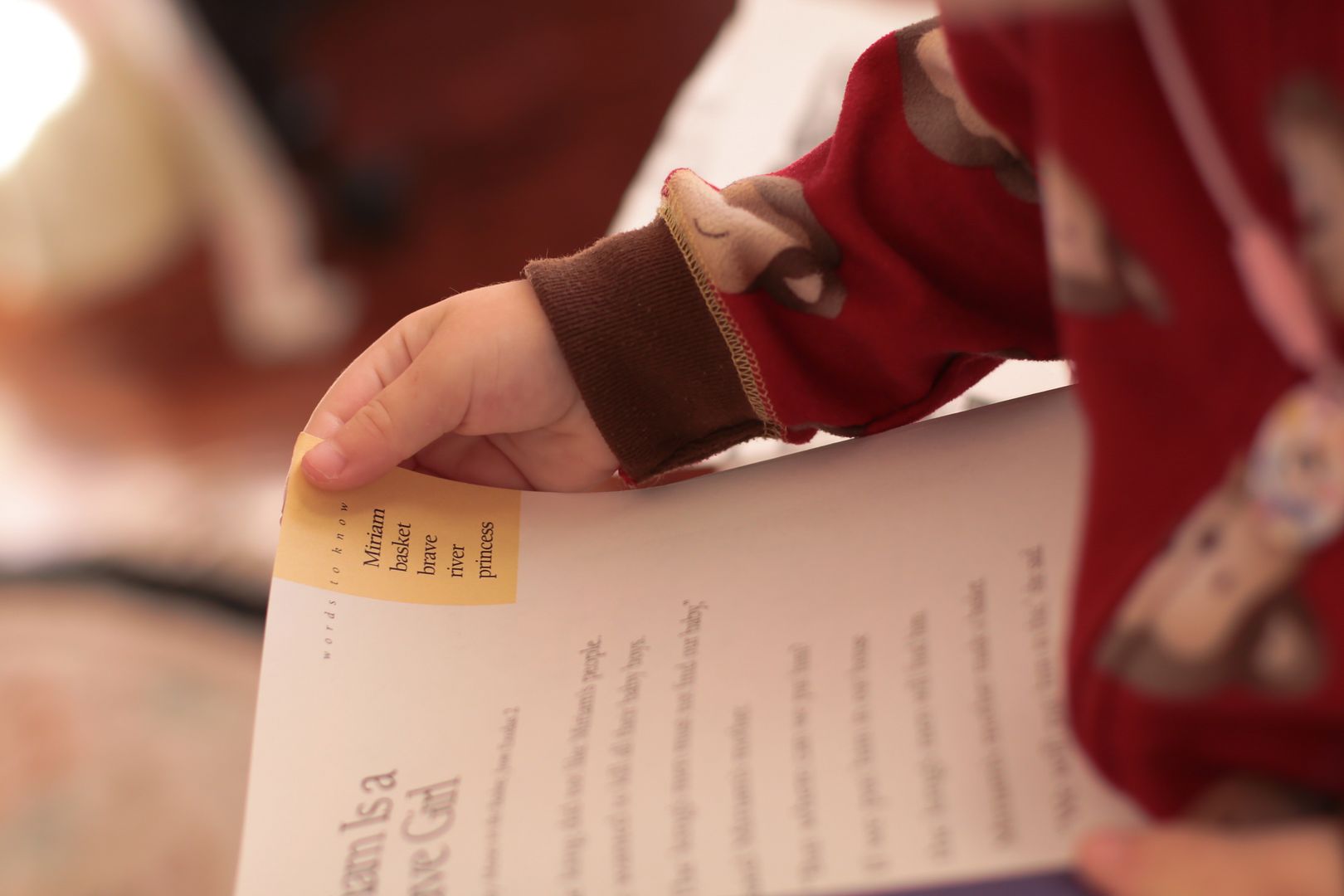 (cat in lower left quadrant was daddy's christmas present to her…but is likely to become quickly lost as a glance at its presence has since scared the crap out of me about a trillion times. and it cries. and rolls over. and licks its paws. and, i swear, crawls into our bedroom at night and watches us sleep. i don't trust him.)

with daddy traveling more, a new sister on the brink, and a two-year-old infatuated with mail, we had the idea of getting her her own mailbox for her room. a smashing idea it was. she loves it. beams crazy smiles when she sweeps her hand down the cold metal of the inside to land on paper. an envelope. a card. a scribbled scrap of paper…it doesn't matter.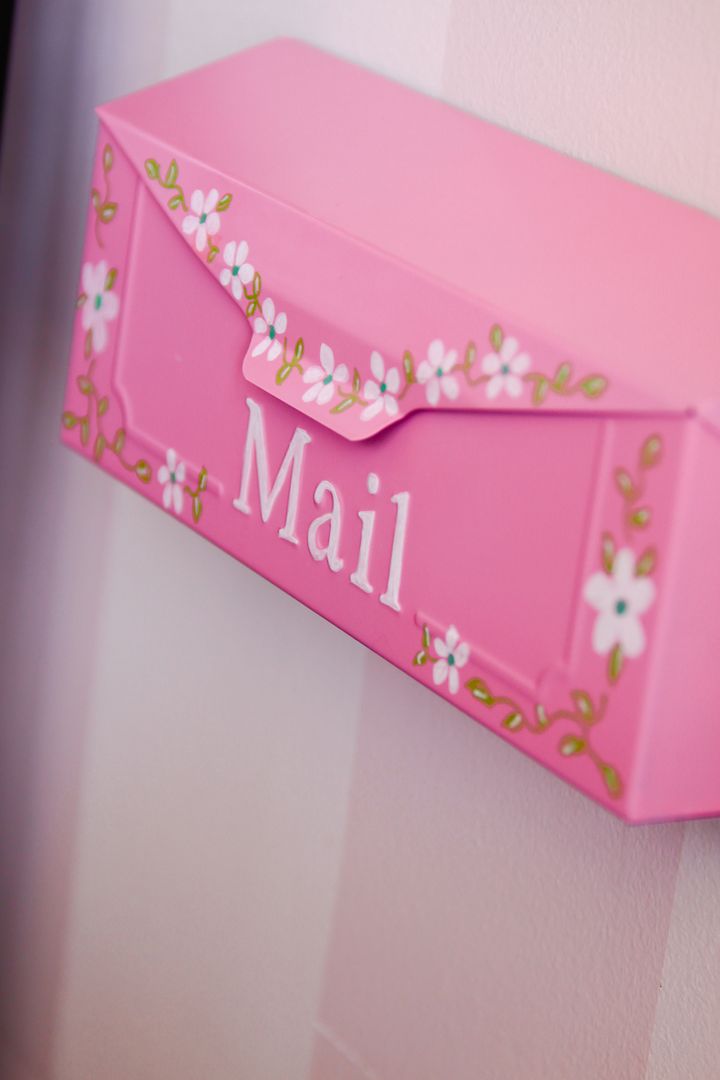 she asks for tape after she gets her mail and adheres any and all cards all crooked-like on her wall. she loves getting mail so much, after three days of new correspondence and us forgetting the fourth, she swept the empty box and greedily proclaimed, i want mail. (hint-hint to any family member/friend who might want to drop her a line. or a used coupon. heck, a used band-aid for all she cares. smack it in an envelope with her name and send it and we'll drop it in her box for some sure-fire satisfaction)

i've had many offerings of friends and family to take her for awhile so i can rest or get things done, but i can't bear to part with her lately. with all the changes, i feel this indebtedness to be there for her a trillion percent and sense her awareness that things are a bit different. i can't tell if she needs me or i need her more right now but our little symbiosis is working quite well with quiet days in the house together.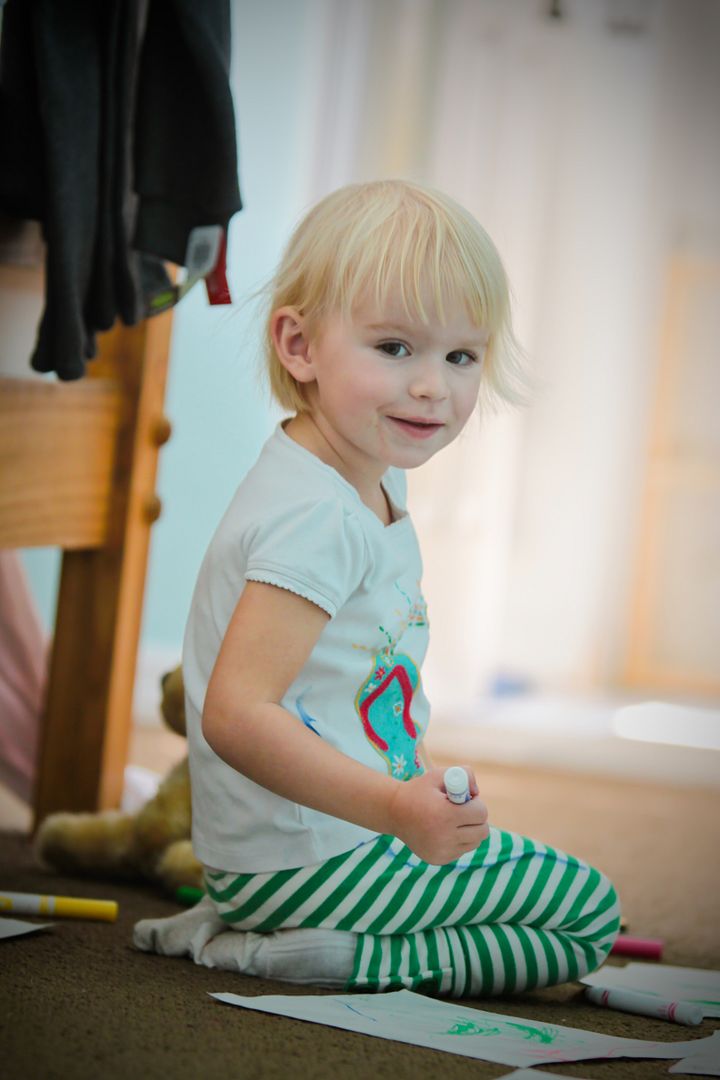 brett's absence fuels me with so much responsibility to love her extra much…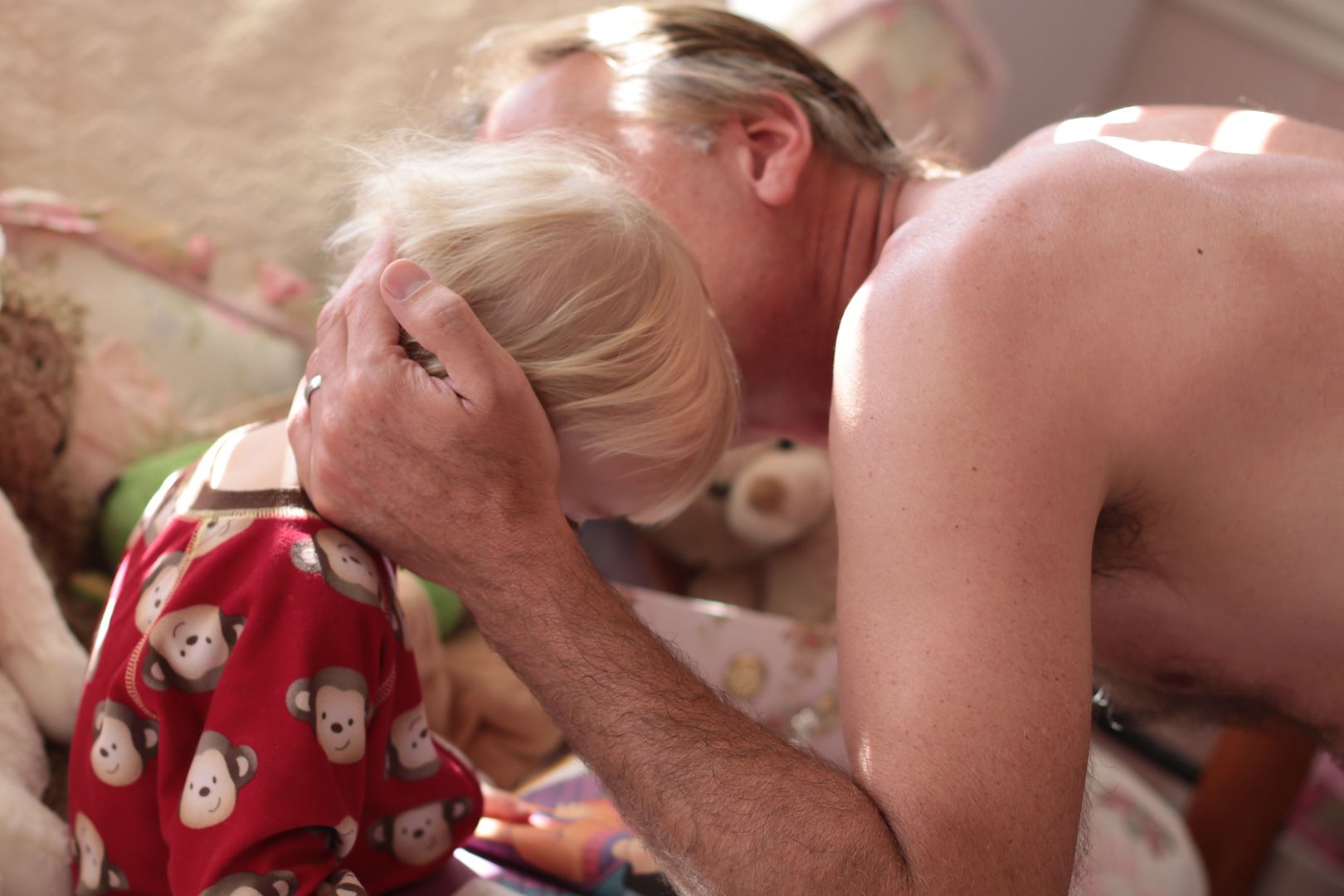 …and while i would normally look forward to a good night of girlfriends or night on the town, even this weekend's girls night in honor of my birthday has me a little saddened to be away from her…even just for a little bit. i will go, i will have fun, it will be good for me, and papa will take good care of her…but, for some reason, i feel like every second of our remaining mama & me time before our new little arrives is precious and valuable.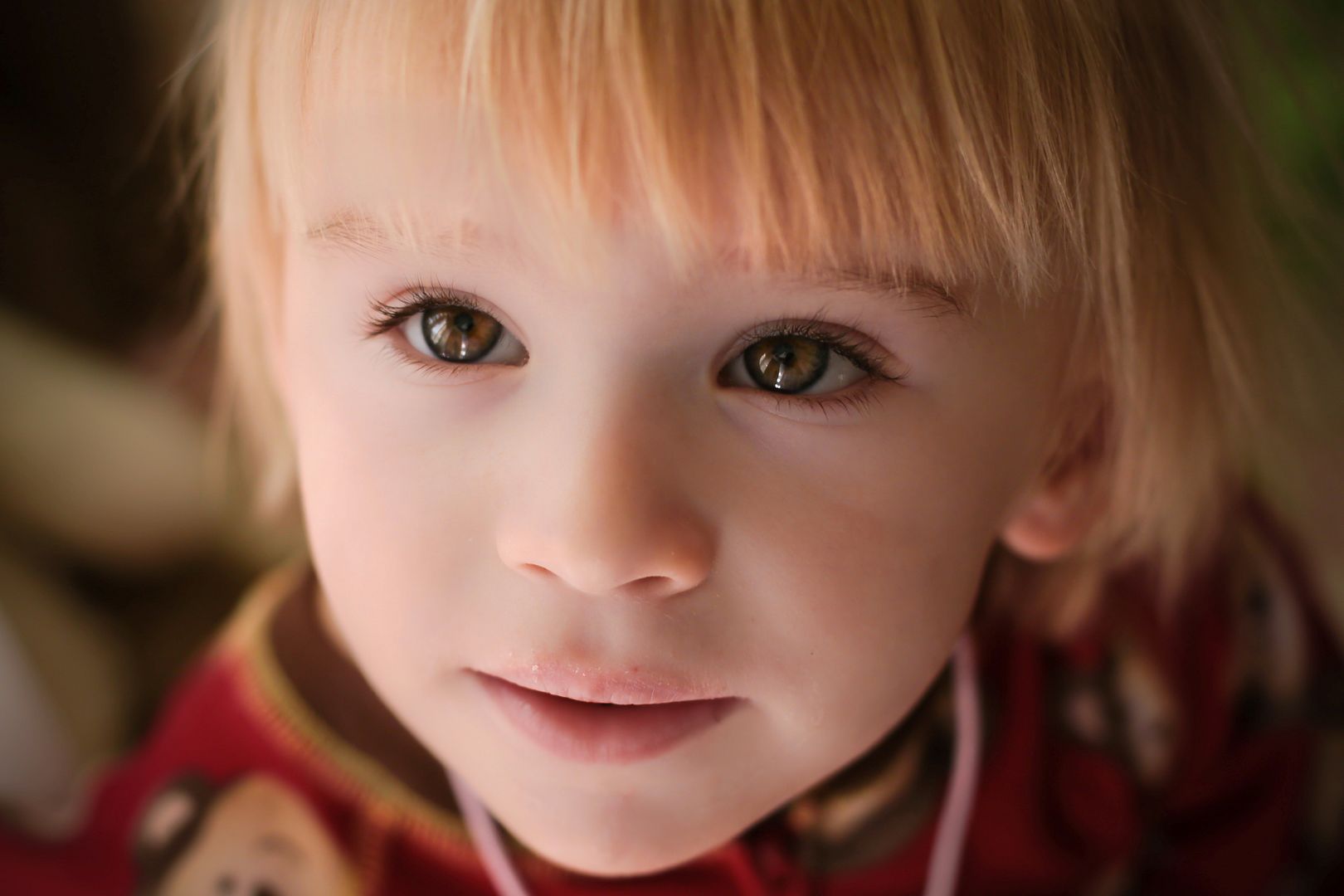 i trace the outline of her face with my hands every night before i fall asleep, memorizing all the babyishness left that i know will soon vanish, replaced by big sisterhood, and i whisper to her all about the night she was born and how it changed our life. you're going to be the best big sister.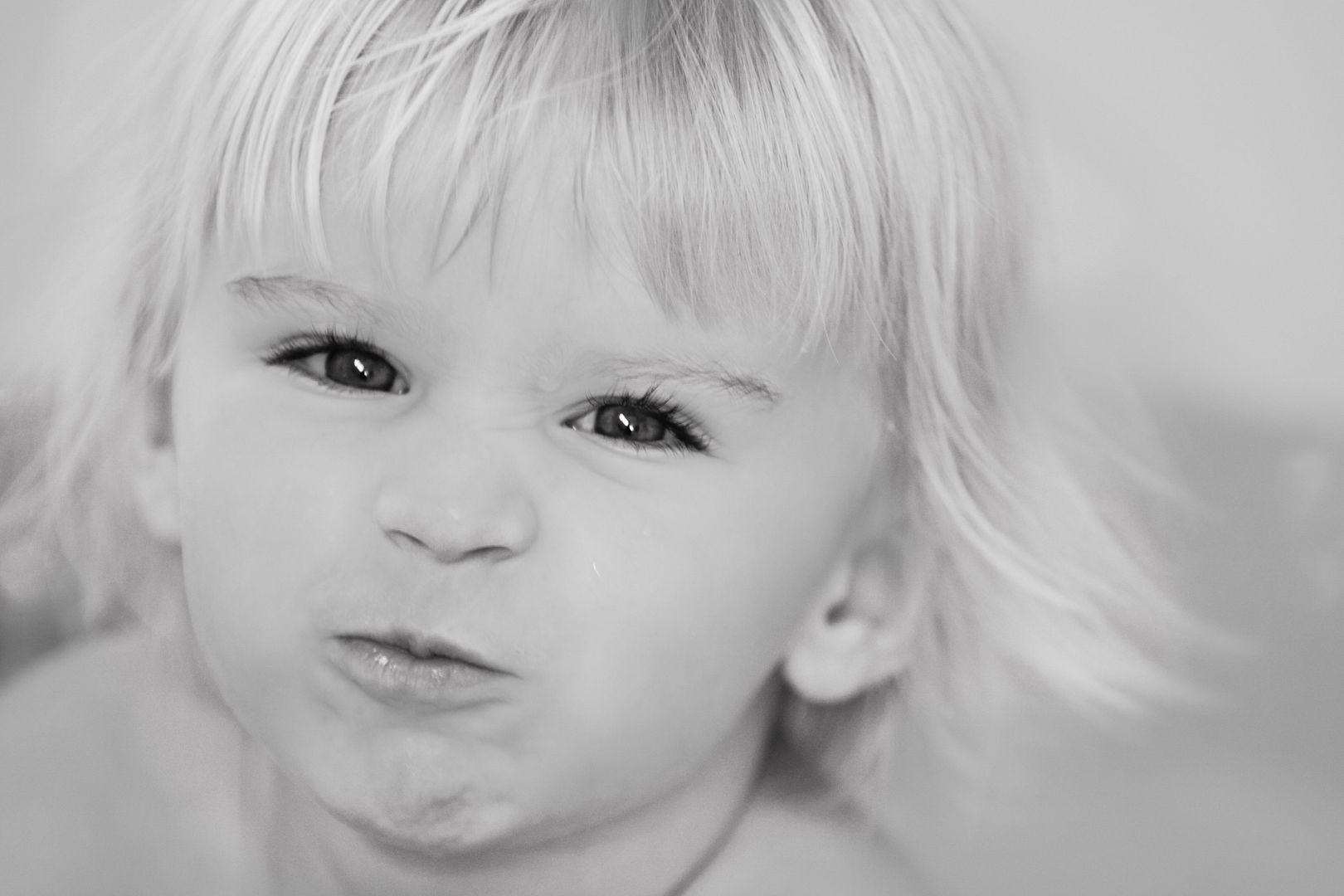 for now, we immerse ourselves back into the comfort of routine as much as possible as i figure out how we're going to do it all. my mind is so preoccupied, on top of the already present a.d.d. tendencies, i find small tasks are difficult to concentrate on right now. like i sat down to edit a batch of pictures today and, after finishing two, i just sat and stared and found myself spraying the skinny straw of a can of keyboard cleaner so long between the 's' and 'd' keys, the bottle got all cold in my palms and the 's' almost dislodged and blew off. we'll figure it out. sometimes the shoes have to be broken into before the race or we need to stretch a little more than everyone else. maybe we start at a slower pace and gradually build up to our comfortable gait, but we'll get there. we'll run our marathon and triumphantly cross through the tight tape of the finish line. …even if we blow a hammy on the way.

…but through it all, we will love. and we will love good.