It has recently been brought to my attention that, two years ago, on this very blog, on the eve of my thirtieth birthday, I wrote the following in my post:
"I took all the twenties and kissed them good-bye tonight…tucked them away in boxes with all their sweet memories and sorrows…

…and once the twenties were safely stored and a proper farewell was said, I brought out the new box. I can't see in it yet, but I can tell just by the outside that there is beauty inside. Sorrow too…yes, I'm sure. But there is in every box, and this one seems to come with more coping skills. More growth. More experiences. More challenges. More love.
I can't wait."

Little did I know…behind the flaps of that mysterious box was, indeed, love.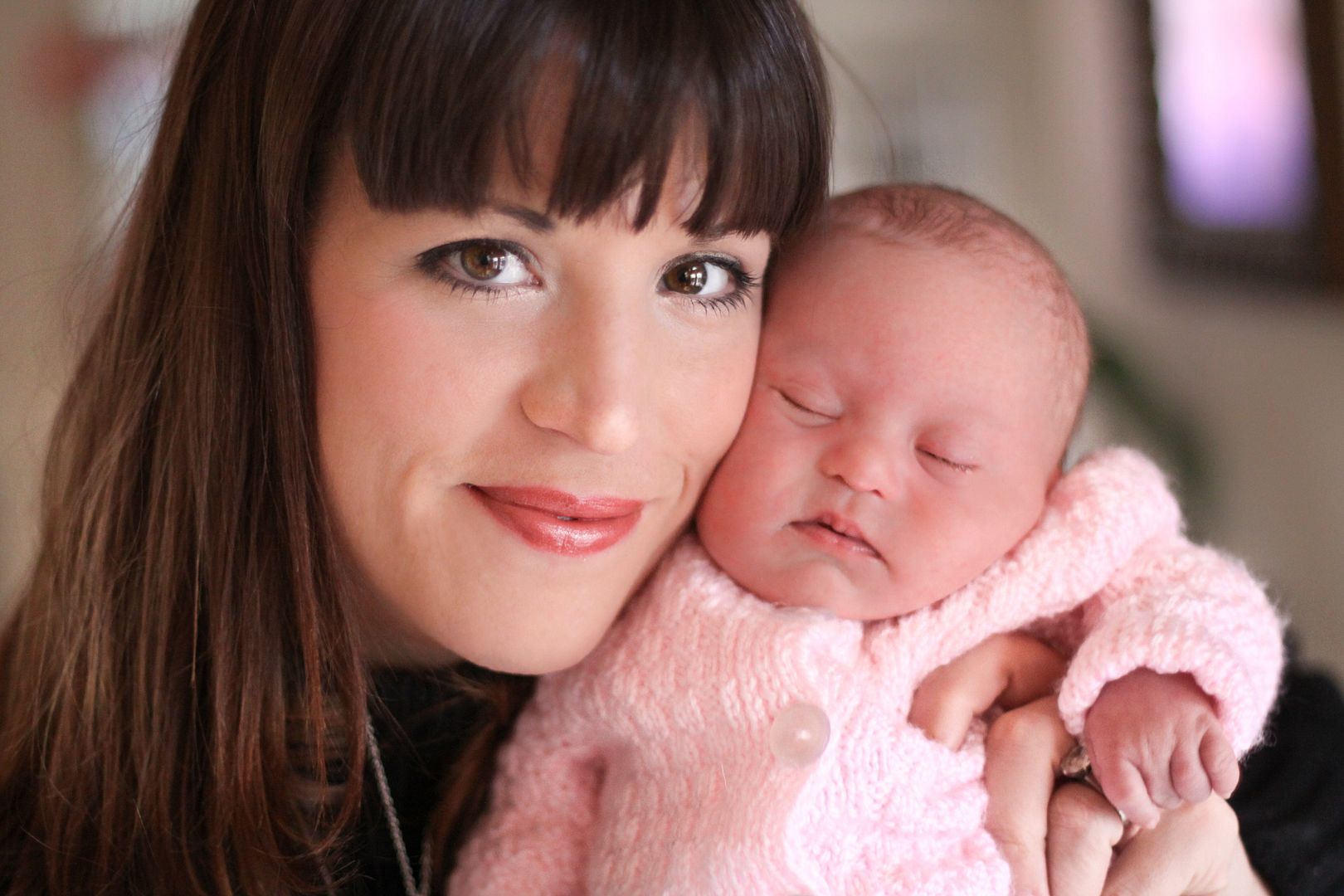 Quite prophetic, really.
I'm almost ready to cut my hospital bracelet off…almost. It's just that it's the last physical link to this entire experience and I still think about it like crazy…the shock still, I guess, and I'm wanting this thought process to die down because it is consuming.
The Power of the Mind.
It's amazing what control we really do have over our thoughts and what tactics we use to control it. Like, seriously, envisioning myself as a rockstar really makes me think I am one. And I tell myself every day I am going to rock this day out. Even when I want to cry and stay in bed. It becomes such a challenge to myself to see exactly what I am capable of and usually, the more down & out I feel, the more I rock it out. And that doesn't just pertain to this whole D.S. thing. It's all the crap in life…just rock it out.
My sister says picture a person who models what you're going through exactly how you'd want a role model to show it. Then become that person.
And that, I try to do.
With all that said, this blog has been the most necessary form of therapy for me and while I have had questionable views on various forms of socialization in the Internet before, I shan't any longer. I may not update my Facebook status every two hours with what I'm eating or where I'm going, but I will give credit where credit is due…and that is the pure good in human kind and the soul balm you all have been in your comments and e-mails…even phone calls from 'strangers'. I have come to 'know' so many of you and have been slowly healed by the photos and stories you have sent.
Do I read all the comments? You betcha. Every one of them. Often in the middle of the night from my phone while I am nursing the wee babe, but I have read them. And they are so incredibly touching. There's just so many good people who really do care about others who are hurting. And so many good mamas and daddies out there who are all striving for the same thing. Who love their babies and want to suck every bit of popsicle juice out of this Lifecicle.
And who knows…the Facebook updates may come…
Kelle Hampton is going to the bathroom. Kelle Hampton is nursing her baby. Kelle Hampton is laughing because updating in third person is really funny.
I actually forgot, for a minute, what I used to write about on here because I've been using this as total therapy lately. I'm beginning to bore myself. We'll get back to funny, random, beautiful moments eventually. And, for God's sake, I'll turn the sappy music to something more fun soon, but there's so many clicks still being made to the birth story post and Play that Funky Music, White Boy doesn't really jive with that kind of seriousness.
Needless to say, I'm craving that propeling force of Moving-on.

And let me make a tangent here for a moment to clarify the Holland thing. To all the beautiful Dutch readers, I would LOVE to visit Holland someday and my slander of wooden shoes was only referencing one of my crazy analogies brought on by this poem, a poem I actually think is beautiful…just a bit skewed as it likens having a special needs child to traveling to Holland as opposed to Italy. The only thing I have a problem with is the ending…that special needs' parents will always grieve never getting to Italy…to which I say…GO THERE! No one said it was an imprisonment to one particular place. Perhaps it may take a little more effort to get there, but never say never.
In other news…
Our puzzle has been complete these past couple days because our much-loved Daddy is here, filling all the empties we've had while he's been away.
And we've been talking a lot lately about how our family is fueled by togetherness, and I've needed that so much more lately…because nothing is more important than family. And, I guess the absence of that feeling has fueled it even more and caused us to dig deeper into what life is really about and what goals we will make efforts to strive toward. With us, it always leads to each other. To our kids. And to the little moments we make with them…moments that carve deeper impressions than money ever can.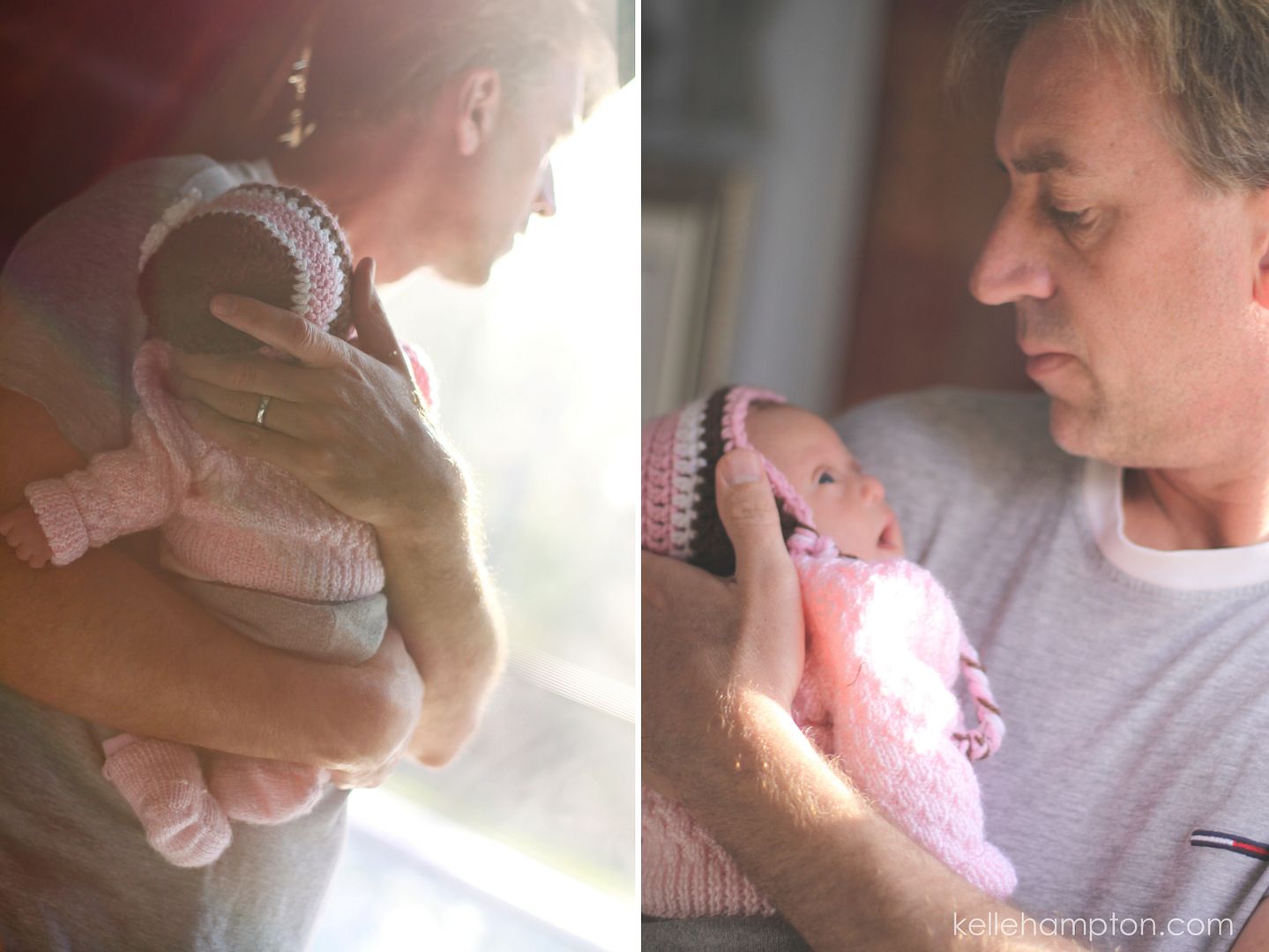 I love our daddy.
This weekend was again somewhat chilly for Southwest Florida standards, so we cozied up inside enjoying cozy things like homemade lemon poppyseed scones (okay, I lied. They weren't homemade. They were these from Cost Plus, but, with a smattering of butter, they were amazing), and long afternoon naps.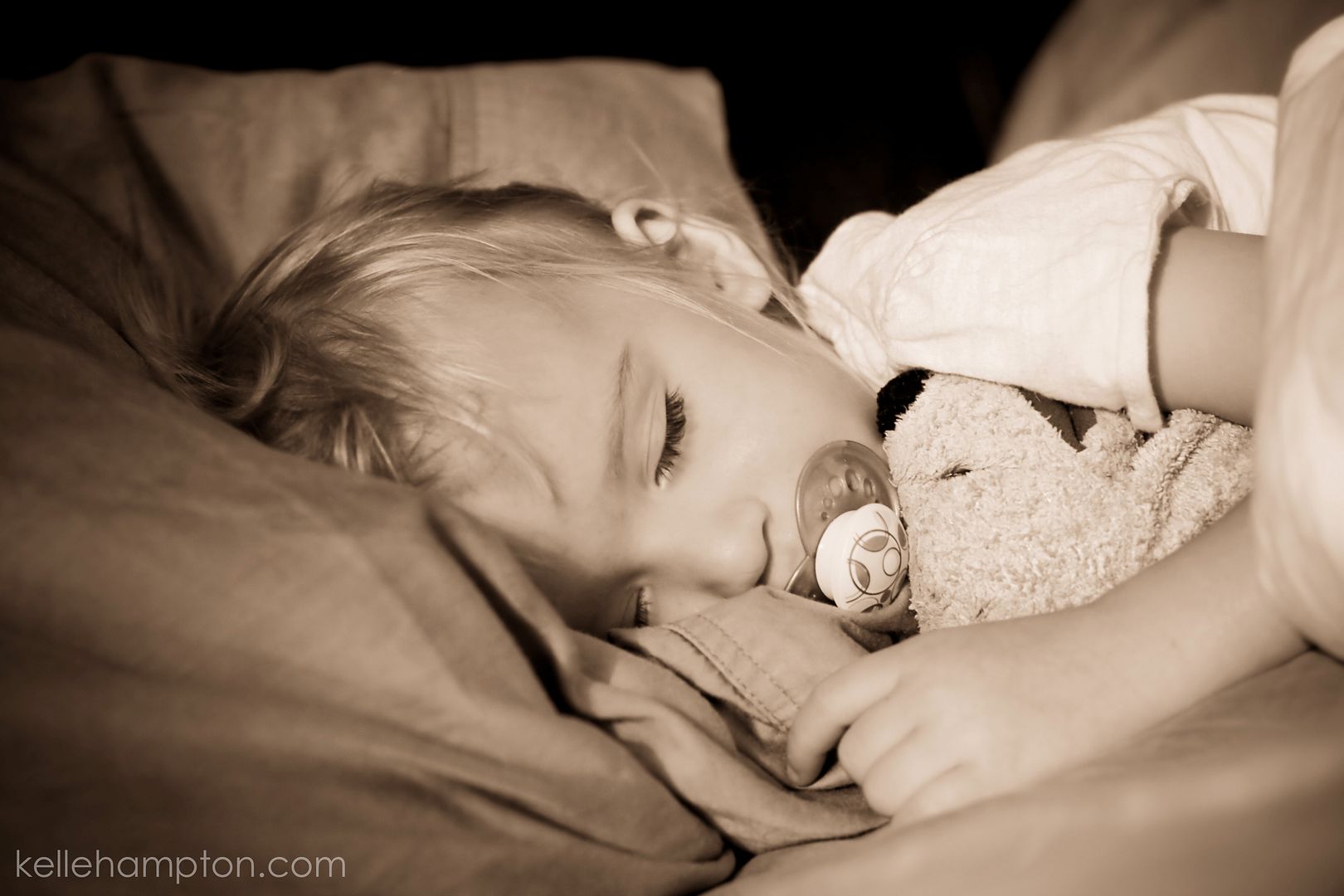 Nella is getting amazing with her neck muscles…something that's apparently delayed with D.S. A little tummy time and the girl becomes a freaking rocking horse, froggy legs all hoisted behind her and that precious little head just a stretchin'. That's because she's a rockstar, you know.
And Miss Lainey. Her head cold gives her the cutest stuffy voice, but it comes at the expense of a very runny nose which, if you're not watching, gets wiped on couch arms, dish towels and, um…Nella's clothes. But she's still a rockstar too.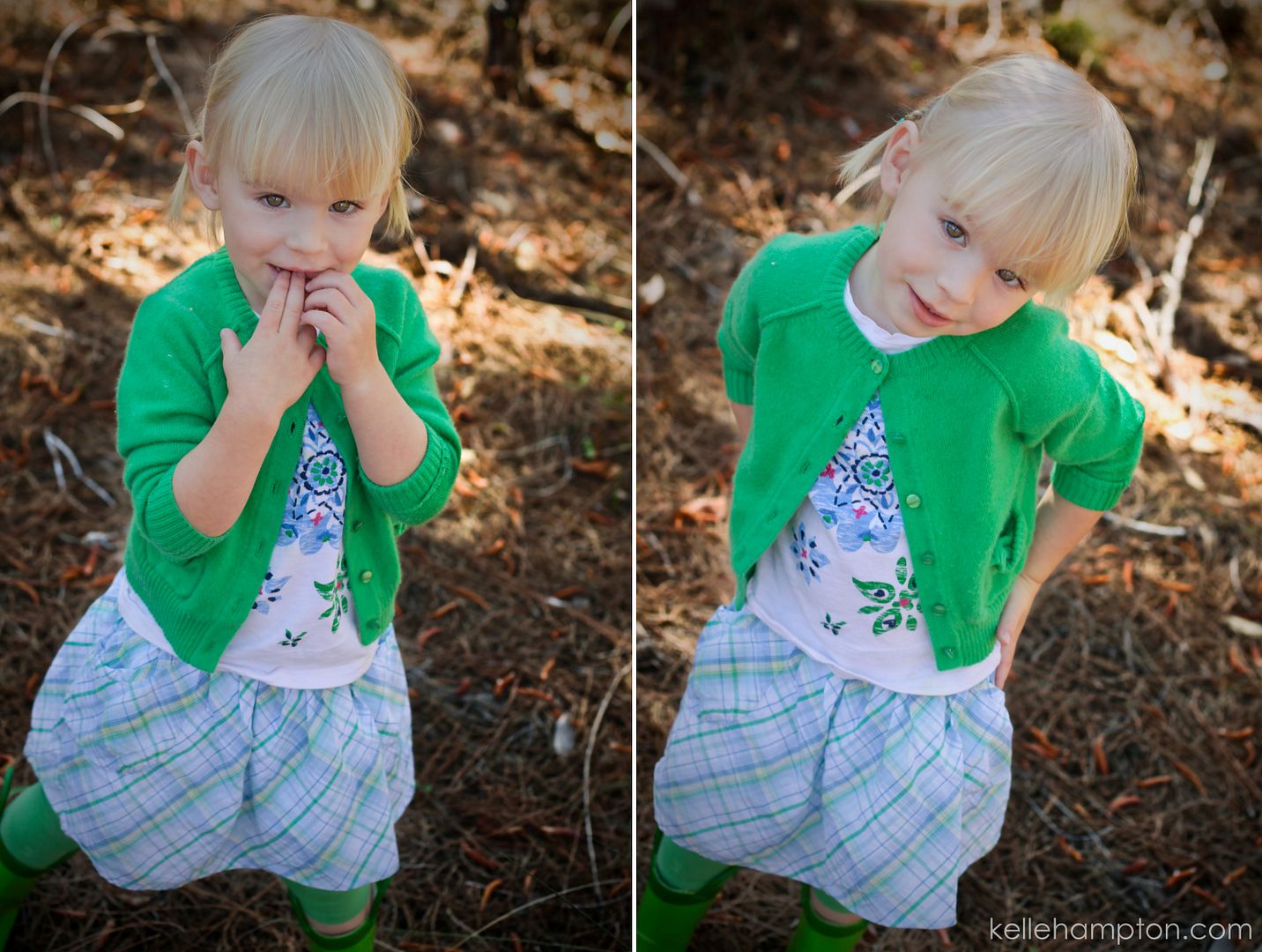 And she hasn't left Brett's side since he's been home.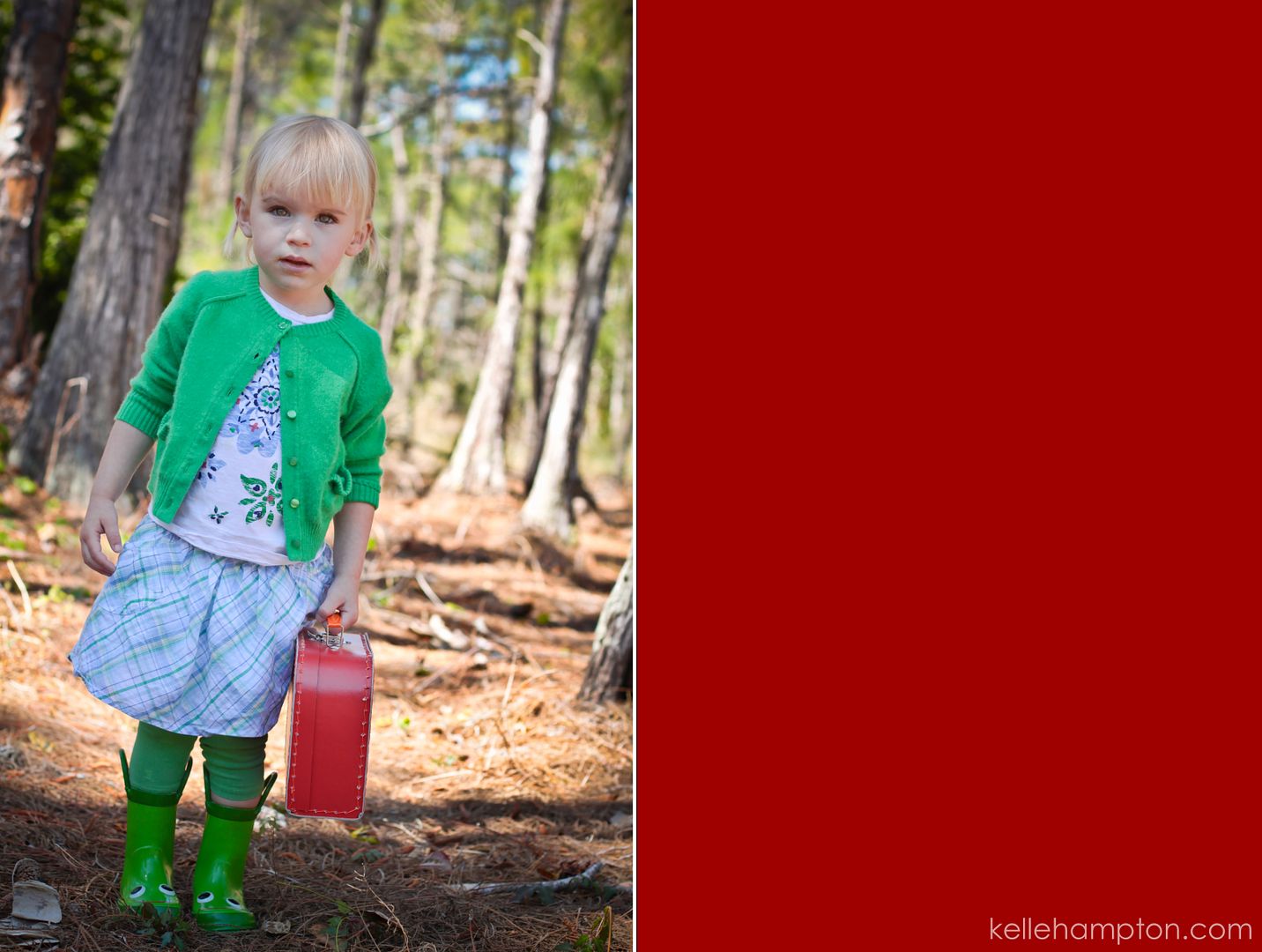 And, perhaps this is the world's most boring post…because I'm beating a dead horse here…but I had a bit more emotional blah-blah I had to spew before I get over the hump to more thought-out posts.
I did promise a few F.A.Q.'s. though.
A: Where do you get the knits?
My mom has made a lot of them and then people found out I'm in love with homemade baby knits, so they've bought them for me for gifts. But I have, over the course of taking newborn photos and obsessively scouring Etsy shops while pregnant, stocked up.
Some favorite Etsy shops:
Huggabeans
The Bee's Nest
Wanderlust Creations
B. Lainey's Clothes
I get a lot from the coolest consignment shop here in Naples, Once Upon a Child, which is totally stocked with fantastic finds.
And then Baby Gap, Children's Place, Costco (yes, Costco) and wherever else we might happen to find something on sale.
C. What does Brett do?
He sells software.
D. How do you find time to do everything?
I don't. I can only juggle so many balls and, while I choose to keep one up, another falls. And when I pick that one up, another falls. And so on. However, I always make time for babies. For snuggling them, loving them, holding them…even if it's while I'm doing something else.
Which brings me to bed time. The girls are jammied and ready and all the balls get dropped at this time of night while I cherish my favorite task of all. Inhaling their goodness…their littleness…and the opportunity of moments I can never get back years to come.
My littles await.
Tell Facebook Kelle Hampton is loving her girls.