Get a load of this sky…
It is the sky that welcomed me this weekend when I took the littlest and three of my friends up I-75 and over I-4 to Orlando for the 2010 NDSC convention. That's National Down Syndrome Congress for those who don't speak special needs.
I didn't know what to expect. And I would be lying if I didn't say, three-days-shy of six months into this, I was a little nervous about the emotional aspect of what it would be like to throw myself into this–to enter a convention where thousands have traveled from six different continents to be a part of this. Where young and old with Down syndrome, across the entire spectrum of abilities would be present in one place at one time. And it was a see-sawing mindset of Brace Yourself. Push Yourself. Brace Yourself. Push Yourself.
But I knew I needed to be there. And I also knew expanding the weekend into some time with my girls, some poolside drinks, some hotel snuggling with the bunny–it would all be so good.
So we mapped out the way and set out for our drive, equipped with coffee, combos, sour punch straws and other gas station candy aisle necessities. The If Book came along as usual and, by Hour Three into our drive, we had cried, we had laughed, we had stopped three times for bathroom breaks, nursing breaks, and letting-Stephanie-do-weird-bodily-contortions-on-the-grassy-knoll-of-the-7-11-parking-lot-for-her-sciatic-nerve breaks.
I love my friends. I love that we grow together. That we've been there for each other for so much. That we hug and cry and remember pain one minute but the next we are rolling on the floor in our hotel room, gripping our sides with laughter because life is way more funny than it is sad. And because watching Stephanie lie on the floor of a posh hotel lobby lifting her leg to ease her back pain is really, really funny.
And the conference? Much like that welcoming sky above, I must say. The clouds in my mind parted and happiness and love and the reality that the meaning of life can be found where you least expect it just came spilling out of that place. My fears were melted, my nervousness dissolved, and I was so happy to be in the presence of such greatness. So many incredible families and hearts and smiling faces.
We were more than honored to accept the National Media Award for Enjoying the Small Things. And standing there with Nella in my arms and the love of so many around us, I just felt…blessed.
I am not afraid. I was born to do this.
And by the end of the night, my cheeks hurt from smiling. There were magic chromosomes everywhere. From the older couple that held hands and came running over to see Nella and the way they ooooed and ahhhed and cooed "Oh, isn't she sweet?" From Jeremy, the kind young man who held my hand and hugged me, and rubbed my baby's jammied foot in his hand. "She's beautiful," he said. From the teenage girl with the green glasses that matched her green eyes who told me she had to get to the dance because she and her boyfriend were going to be cuttin' loose on that floor…and the way her mom rolled her eyes and smiled and said, "We'll see about that." From the boy who weasled his way through tables while the ceremony was still going on because he wanted to hug Nella…and to tell me "Your speech made me cry. Your speech touched my heart." And from the many souls in that place that may not have had an extra chromosome but had been touched by one. The pediatrician who sat to my left, the geneticist who sat to my right–and the way they talked about life like it was big and grand.
From Kayla…the four-year-old who stole my heart. And I really wanted to take her home to play with Lainey…to love on Nella. But her mom said she really wanted to keep her.

Amy, your daughter is amazing, you are amazing, and I can't stop talking about how wonderful your family and your little beauty are.
Oh, happy heart.
The rest of the weekend matched that evening's greatness. With late-night fondue and huddling around a bonfire until 1 a.m.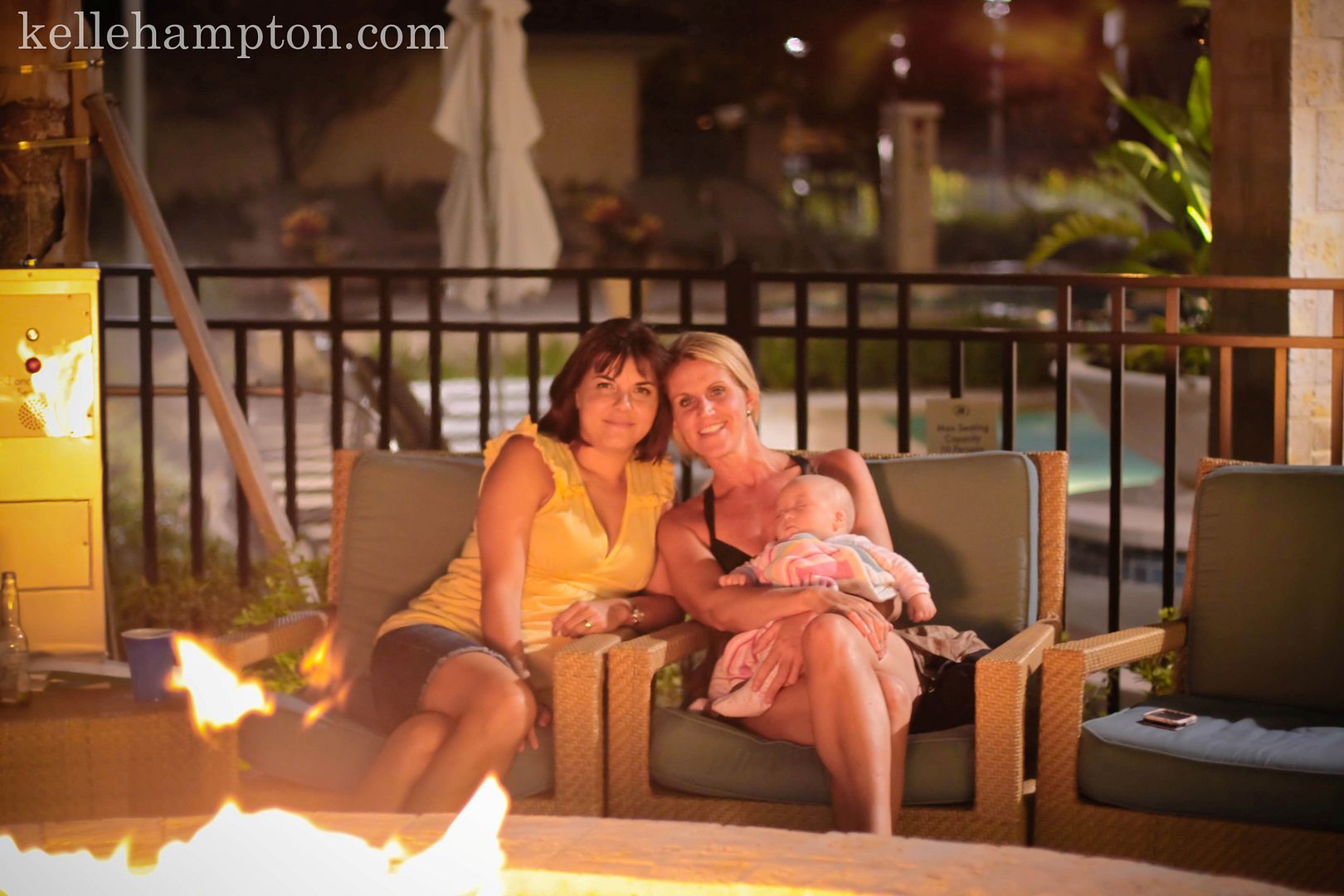 With spending the day stretched out under the sun, corraling Nella into a little nook on my inner tube and snuggling her close as we leisurely drifted past waterfalls and rock walls on the lazy river. We tunneled through tubes and slick loops on the water slide as we screamed and laughed and attempted graceful splashes when it deposited us into the cool waters of the pool. And we lounged, sipping drinks, catching up, and drinking in every drop of bliss the weekend ladled out.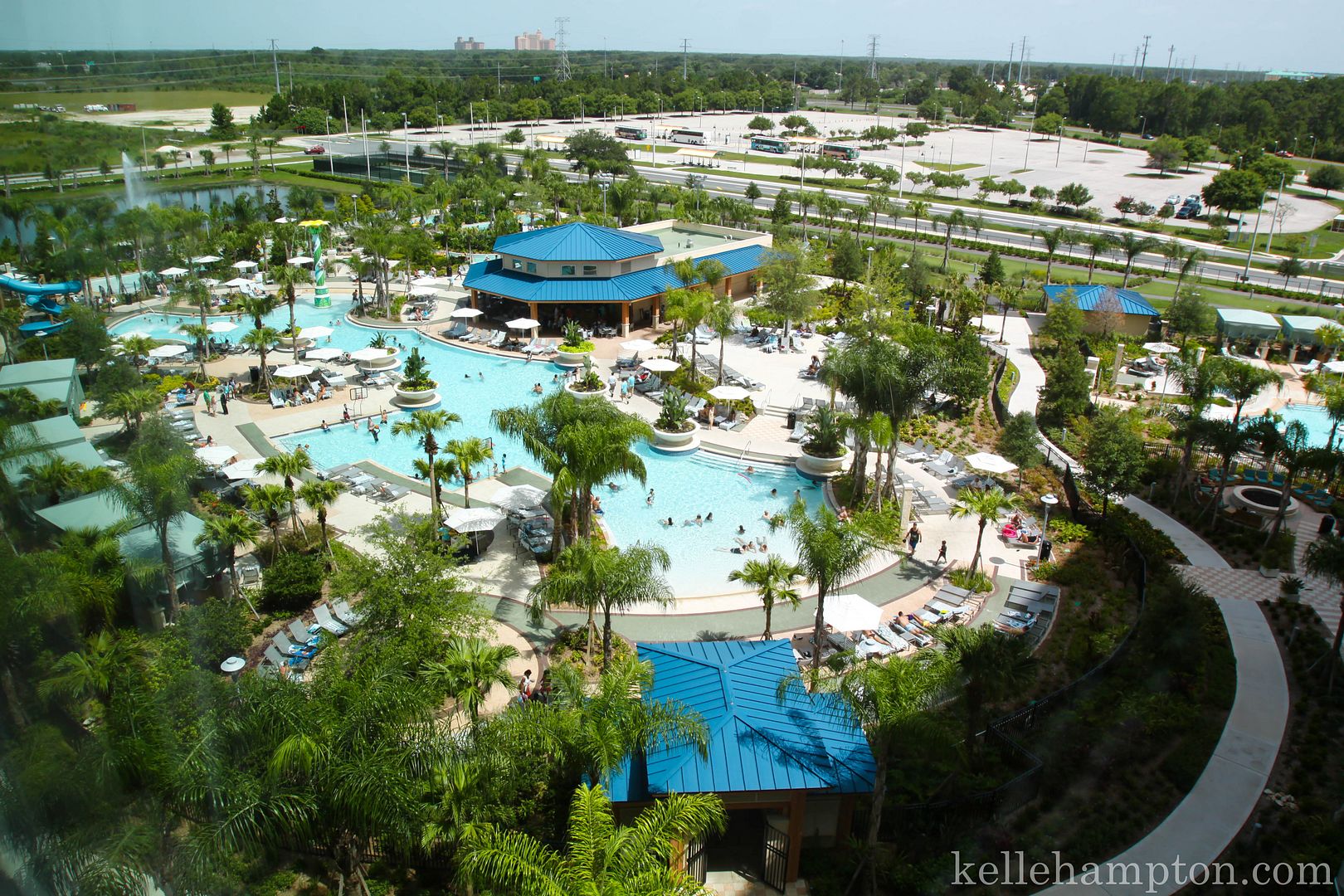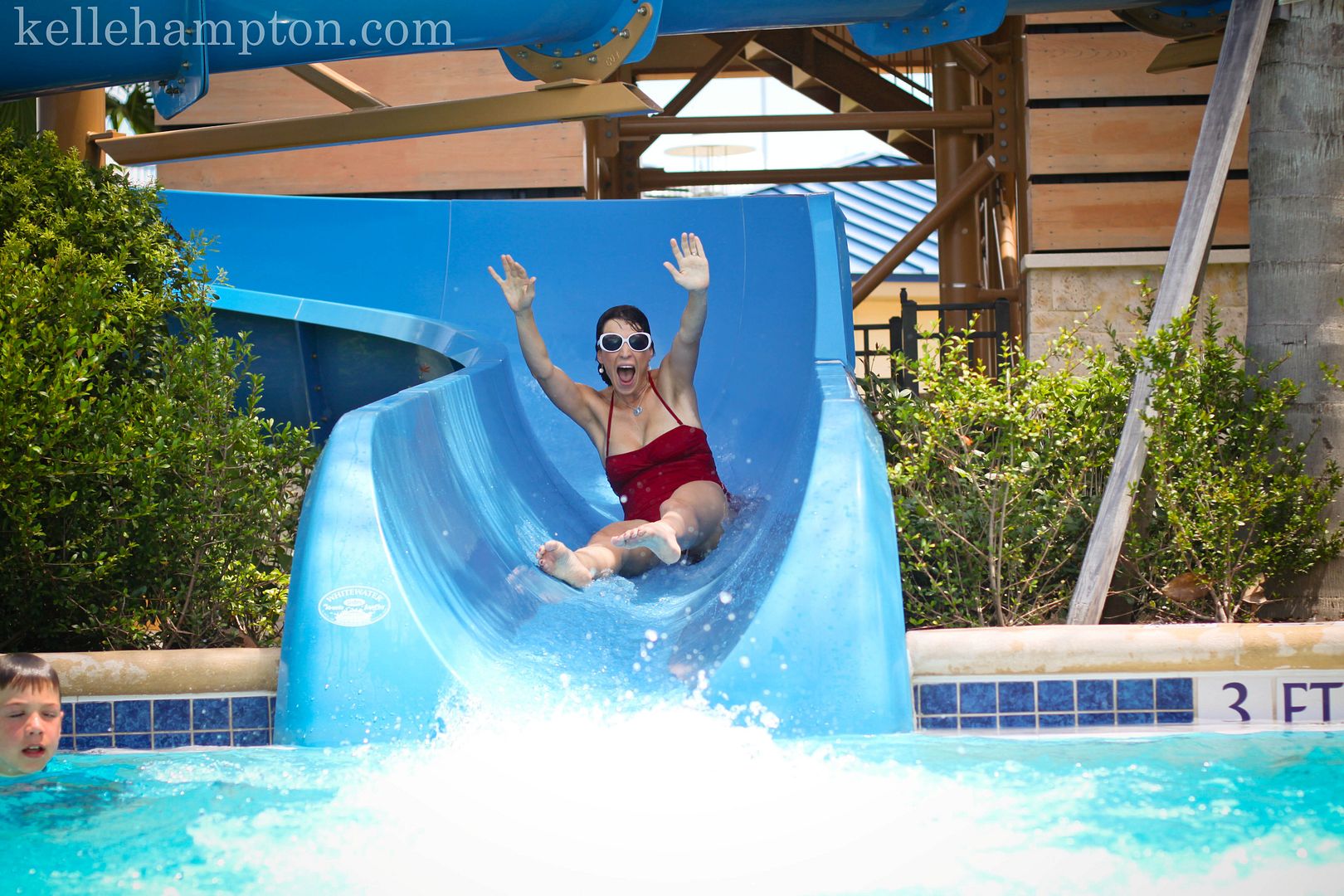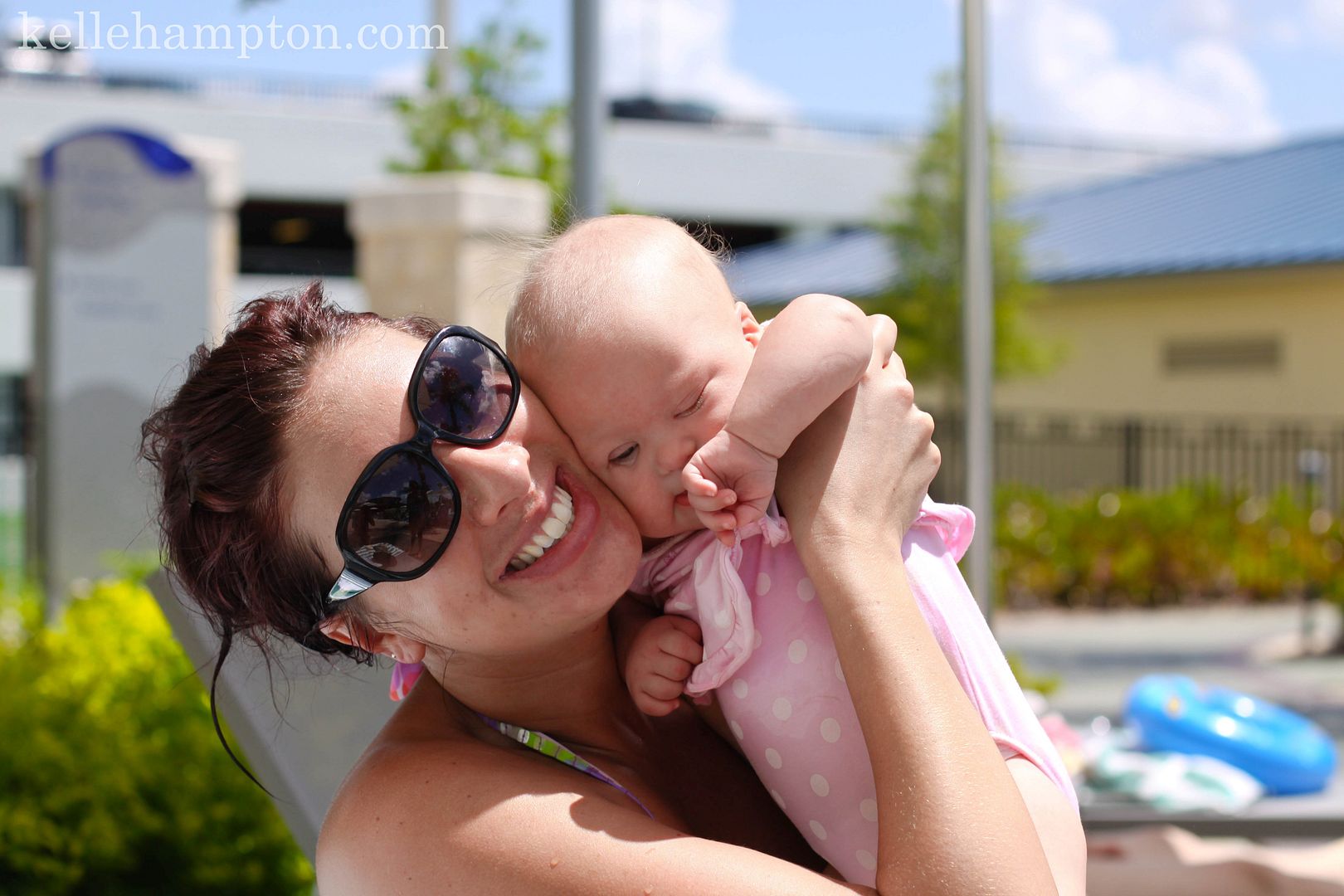 If you give a mouse a cookie, he will ask for a glass of milk. And if you give a girl a shower cap, she's totally gonna want to wear it in public. Especially if you dare her.
By the end of the weekend, Nella was pooped. So pooped, she brought out the leave-me-alone face.
…rivaled closely by her clouds-parting-and-the-glory-of-heaven-shining-upon-her face.
And, oh did I miss my sprite. We don't part very often so, by the time we arrived late last night, my tank was empty and refilled when I slid into cold sheets next to her and cuddled and kissed and whispered to her just how much I missed her.
And when a little time separates us, I am obliged to compensate for missed moments. And compensation often comes in a form that has two sticks of butter and a bag of chocolate chips.
And tonight we sat in the driveway, dipping cookies, sipping cold milk, talkin' about life. And to a three year old, that conversation includes whether tomorrow we will play Memory or baby dolls? Wear Dora underwear or Elmo? Eat oatmeal or cinnamon toast? And somewhere in there, I will throw in a "Do you have any idea how much I love you?"…and she will cock her head to the side, squint her eyes, settle into a nice little shy smile and say…"Very much, Mama"
Oh, a lovely weekend it was.
Katie, Stephanie, Marsha…I love you. My weekend memories are so precious.

And Heidi…seriously. Come home from Michigan. Please!

Happy Monday! The skies are spilling sunshine this week…get a cup and fill it.