My house has about twenty of these hidden in various nooks: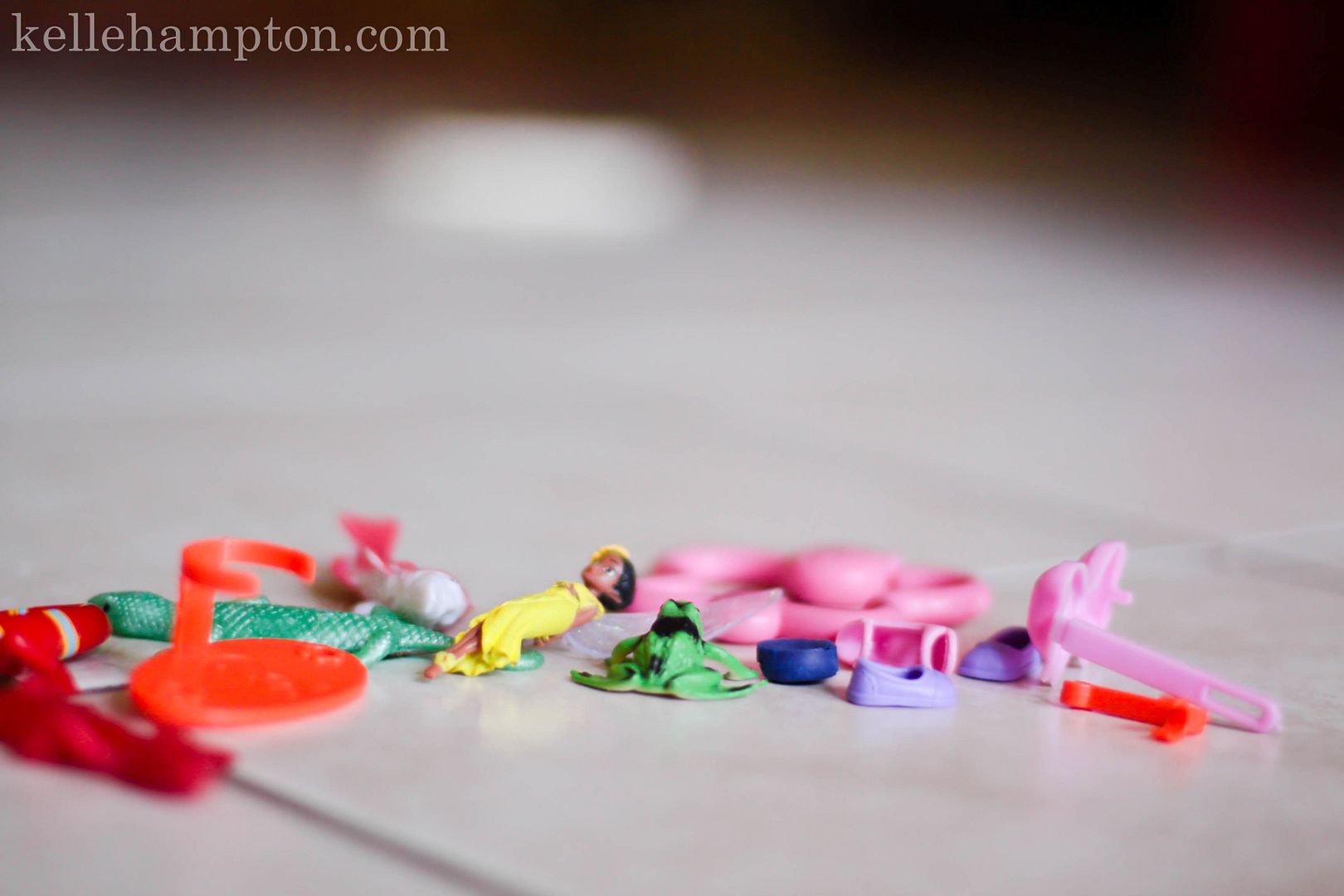 Little piles of random junk. Barrettes. Polly Pocket shoes. Plastic lizards. Broken pieces of dollhouse furniture. And although I know, yes, it's alright to throw this stuff away, I just shut down when I find them. Random piles of I-don't-know-what-to-do-with-this overwhelm me and paralyze any cleaning frenzy I might have had going.
Ebb is withering away, making room for Flow's bags. And Flow is slowly unpacking. It's going to be a good stay…I can tell.
It started in the kitchen with my girl running to open her special drawer where her aprons are folded and waiting. She wanted cupcakes. We didn't have a box mix so we settled for the cookbook. But then we didn't have regular flour so we settled for whole wheat. But then we didn't have buttermilk so we settled for whole milk with lemon juice. But then we didn't have butter so we settled for Crisco. And the moral of this story is that our cupcakes tasted like crap. But then, it really didn't matter, did it? We stirred and poured, measured and mixed, and as I watched her manage the electric beaters on her own for the first time, all proud and smiling, I couldn't have cared less how our cupcakes tasted.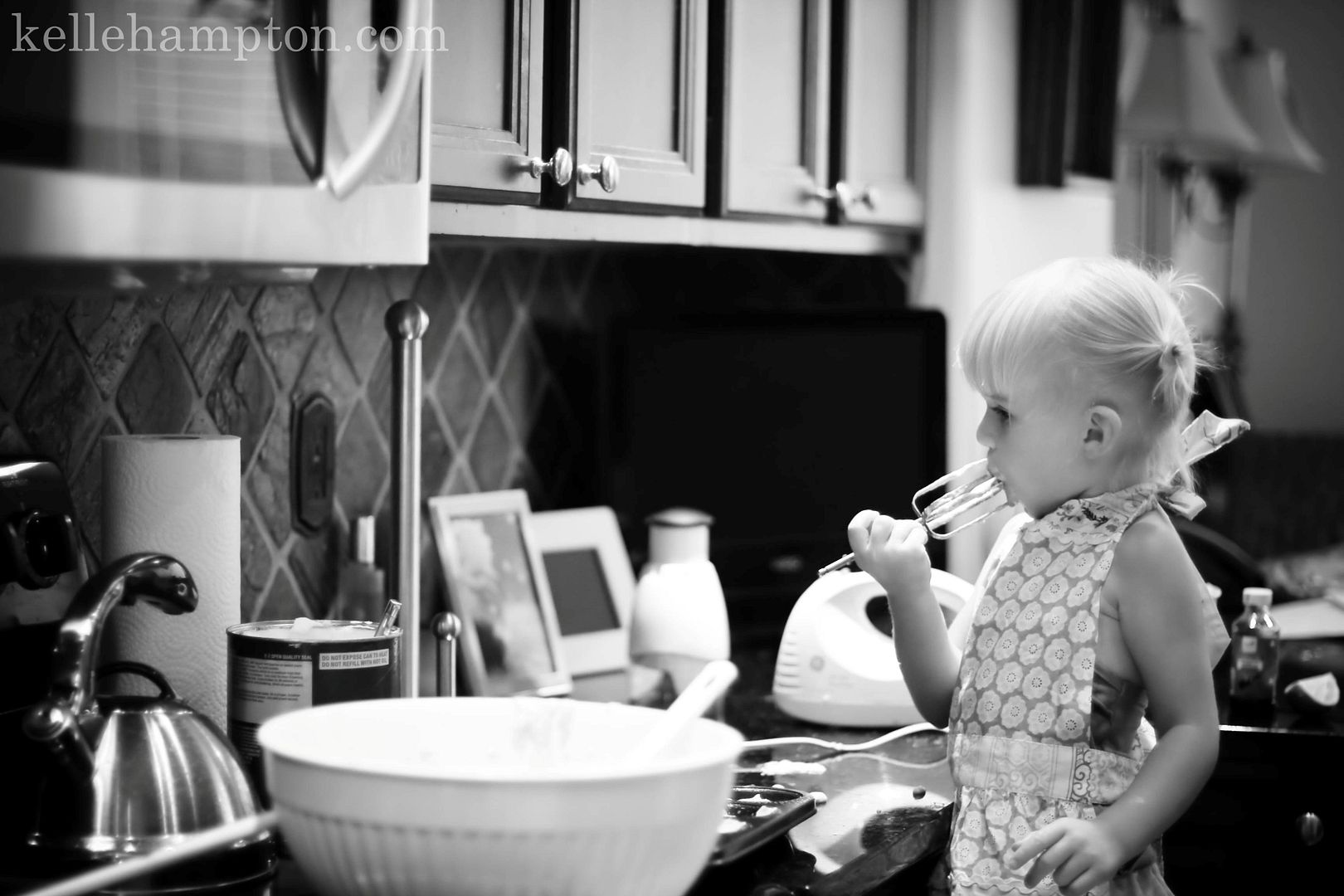 I'm always amazed how this having kids thing is so much better than I thought it would be. And I thought it would be really, really good, so that's saying something. That's saying that watching the culmination of your cells happily breathe life right before your eyes and having a front row seat to their wonder of the world is nothing short of pure bliss.
Pure Bliss Times Two.
We spent good time with friends this week. Time where I'd quietly sneak into the room where Baylee and Lainey were playing just to be a fly on the wall…to listen to toddler chatter and watch these precious little girls make up stories about their dolls, sing made-up songs and take turns bossing each other around.
And it isn't a day if our girls don't get a chance to create.
Lainey's summer gills are in rare form as she and daddy take a swim almost every evening. She holds her breath, dunks right under the water and then swims fast and sleek like a little eel as far as she can go before the blonde head pops up with a smile with those funny little goggles. She's doing fabulously.

And tonight, right before the sun set…right when the scent of barbecue smoke from Friday night cook-outs went dancing through the neighborhood…right when the pavement cooled to barefoot conditions, we headed out for a Family Walk, as Lainey calls it. She pedals away on her trike while we push Nella behind her. Sometimes, when she gets crazy, she pedals backwards until she bumps the stroller which sends her into fits of giggles.
We walked to the lake where it was cool and quiet. We searched for fish, threw sticks along the muddy edge and hunted bushes and bark for skittering lizards.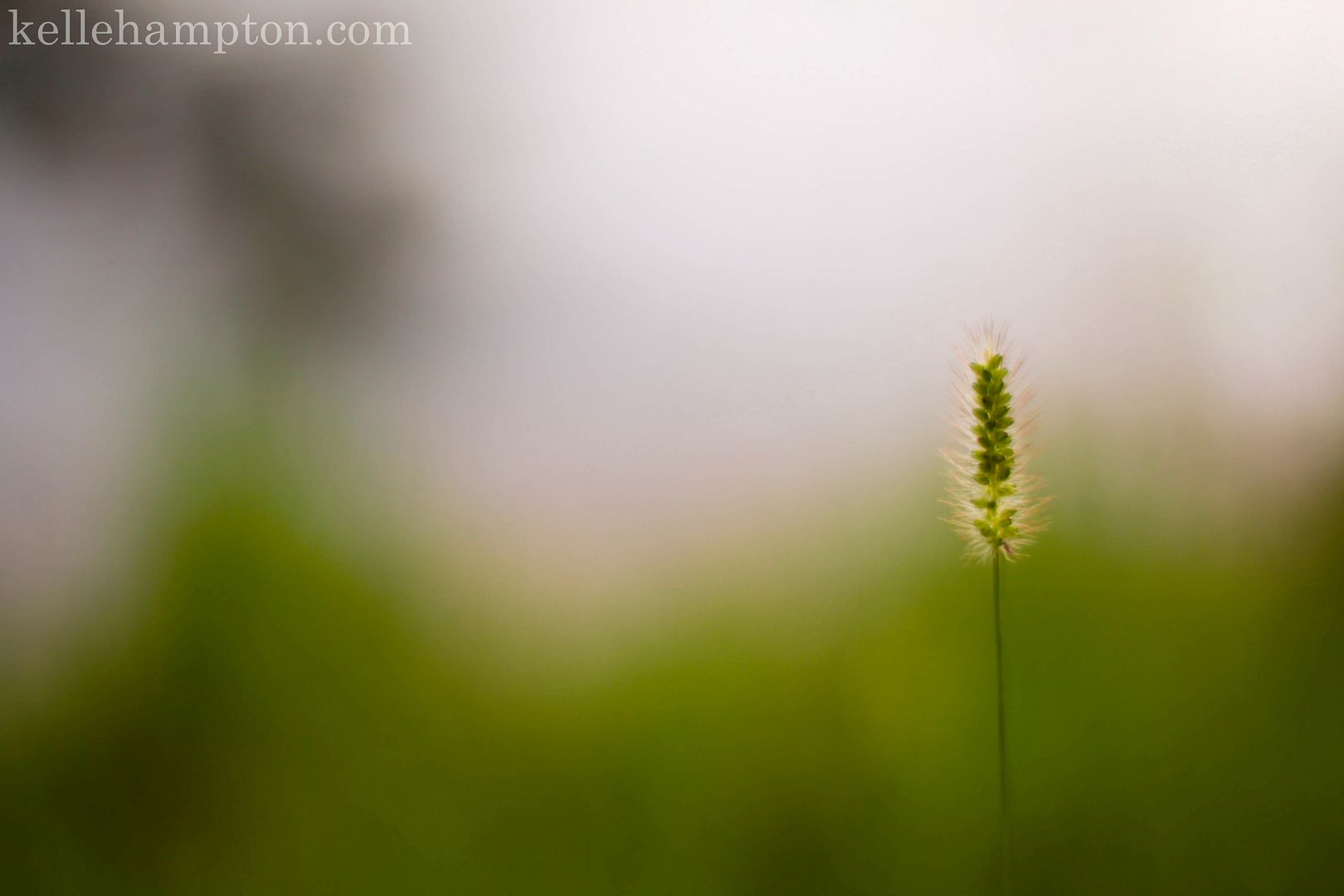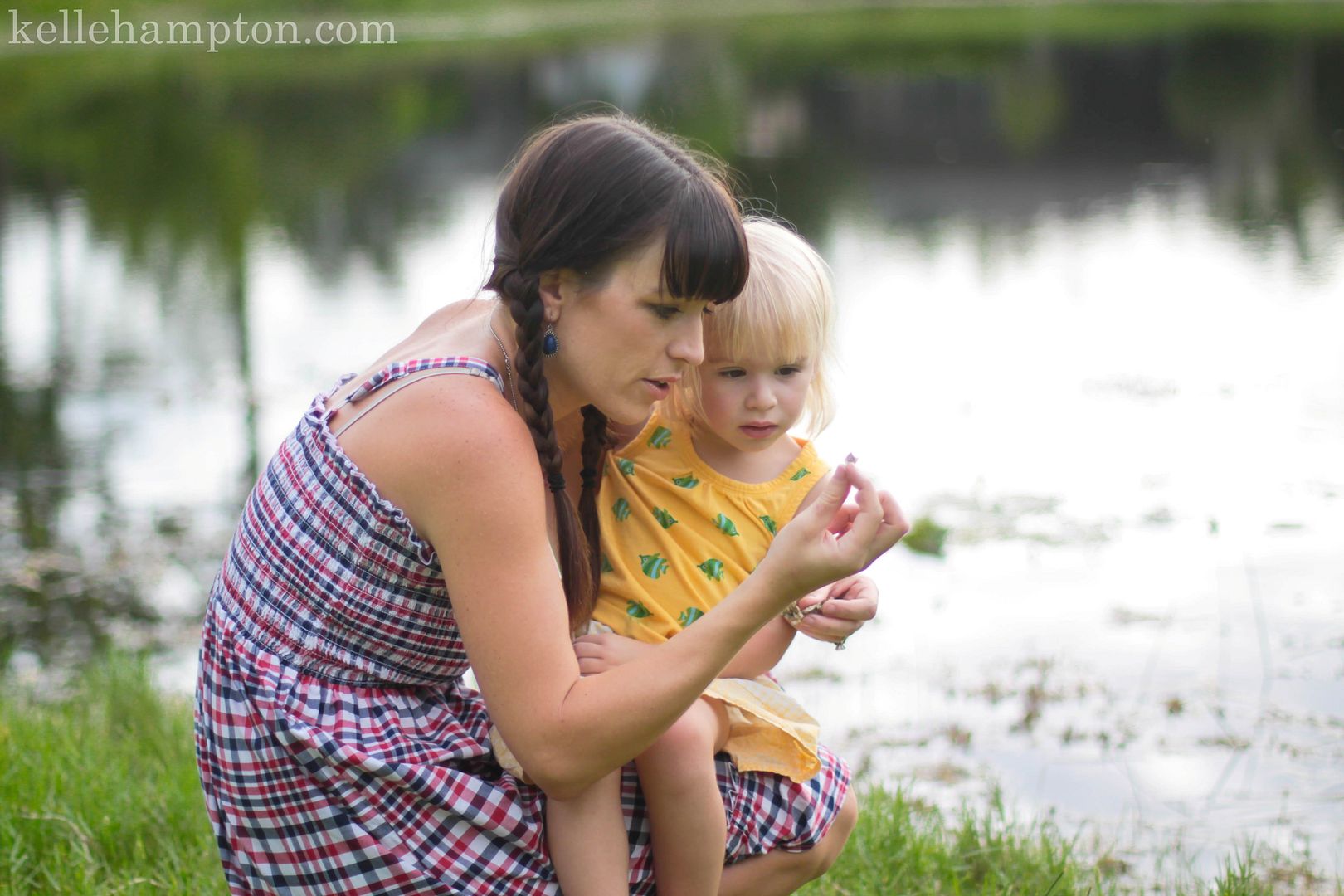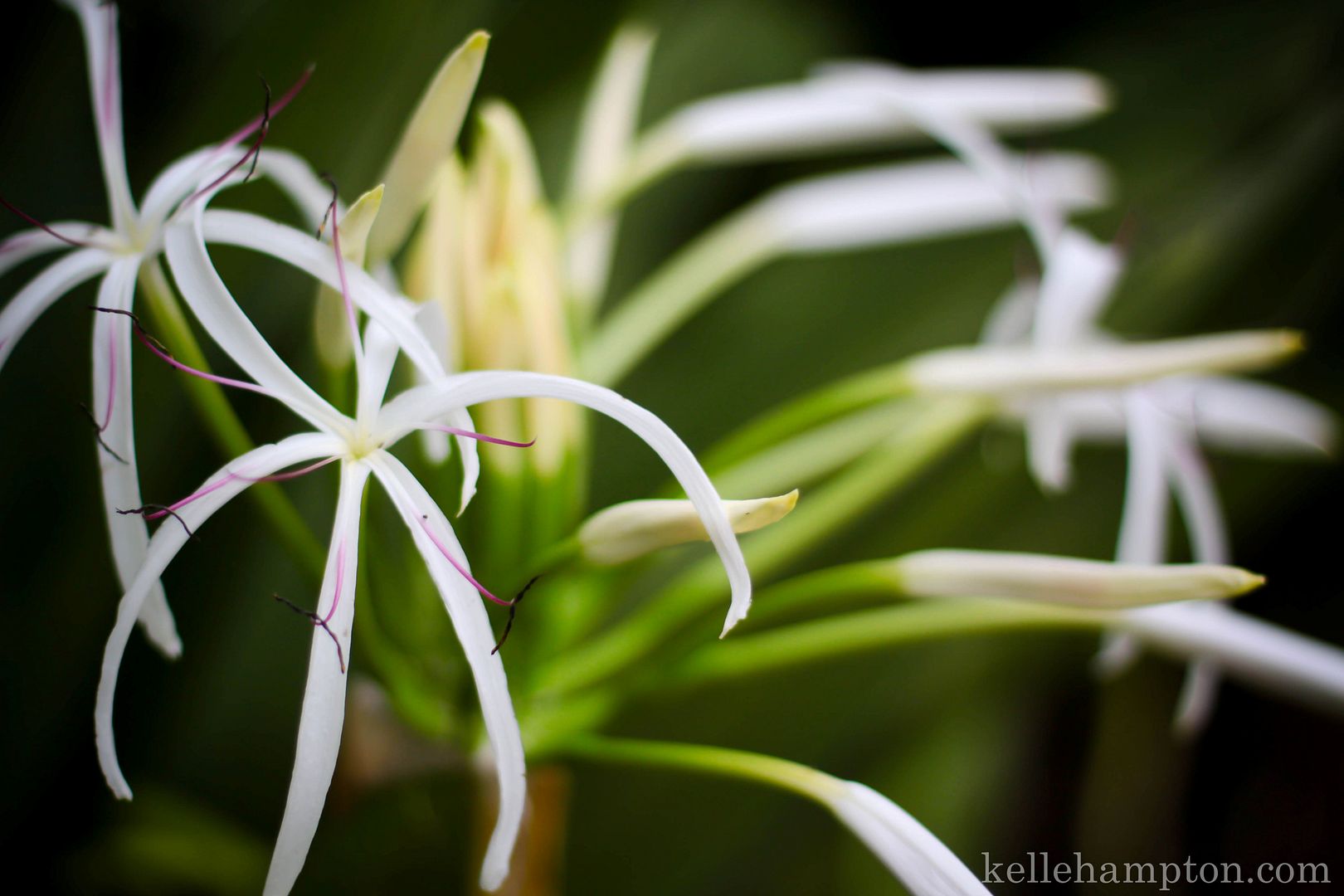 One of my favorite chidren's books of all time is All the Places to Love. I've read it to Lainey many times, and over these last three years, I've written descriptions of all our special "places" under the front cover. There is, of course, Isle of Capri where we collect crabs and eat grouper and skip along the dock with the dogs. There's our woods where we set out on afternoon scavenger hunts, searching for pinecones and pebbles and lie blankets over dried pine needles for the perfect picnic. There's Vanderbilt beach where we gather for sunset or Barefoot beach where both my girls' were dedicated. And then there's our lake where, on nights like these, we walk and talk and drink in the quiet. My Florida girls will have lots of things to love about where they live…I will be sure of it.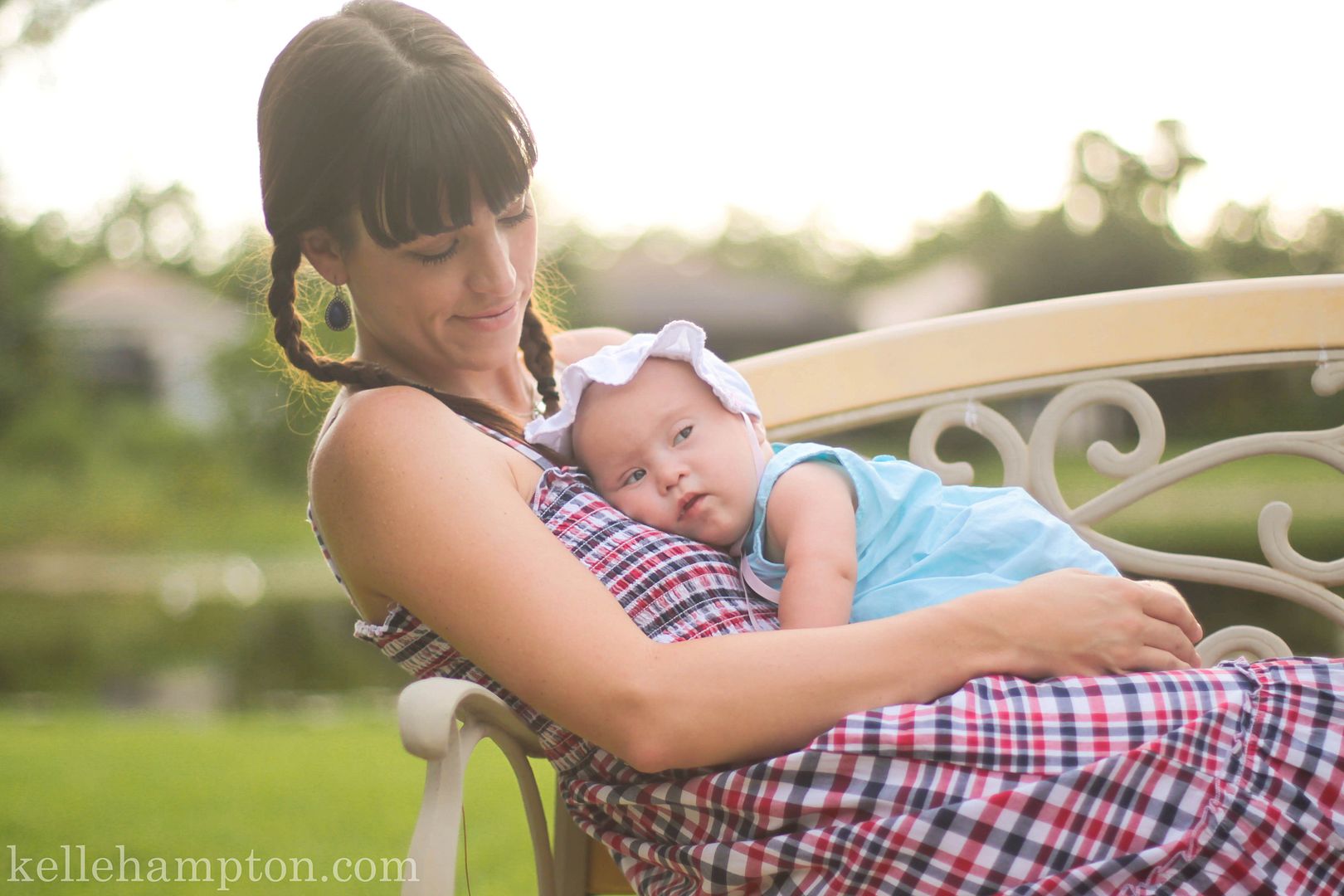 And, I can't believe it but…it's been almost half a year since this one graced us with her beauty.
All the Places to Love…all the souls to love them with.