I have this problem. I am a life-lover. A marrow-sucker. An optimist on a life-long hunt for good and wonder and joy, and I find it. And that's not even the problem. The problem is that, in maximizing good, sometimes I find it in so many places that when it's abundantly flowing, I panic. And wait for the other shoe to fall. As if some tight-bunned type A chick with a clipboard is deliberately dishing out carefully allotted portions of good and somehow overlooked the extra helping and is now going to take it back.
I am learning to ride the currents–both good and bad–and rather than anticipating what's around the bend whether it's turbulent rapids or a serene oasis, I need to simply be in this moment and take what it has to give. Right now, things are really fabulous. And though I had to laugh at the last several posts with beach trips and parties and travels and this illusion of a rockstar life, I assure you it is weighted appropriately with the monotony of everyday life and stresses. I don't photograph bills or the overflowing sink or the look on Brett's face when he opens the washer to smell the sweet aroma of clothes that have sat for two days in putrid water. But, it's there. Just this morning, I read these words from Natalie Goldberg's Writing Down the Bones and had to smile: "A writer's job is to make the ordinary come alive, to awaken ourselves to the specialness of simply being. …A writer is a visitor from the Midwest to New York City for the first time, only she never leaves the Midwest; she sees her own town with the eyes of a tourist in New York City. And she begins to see her life this way too." Hence the magic of what my blog does for me. …and in the process, I hope for you too.
I'll spare you the putrid water pictures and instead share a little bit of the currents that have us dwelling in a lot of Really Good lately. And in sharing our place with my family these several days, I have come to love it all the more.
This is my brother…my Bubby. He and his wife met Nella for the first time the other night and this mama's heart was swelling.
This is my sister. Amazing doesn't cut it.
This weekend, we laughed and sipped and soaked, told stories and stayed up until even the moon was tired.
Cousins swam early in the morning while the sun spilled magically into the pool.
And finally, Sunday. Oh, Sunday.
Perhaps that clipboard chick really did overlook the extra helpings.
I have talked this place up to Utopian standards and while, yes, writing about the ordinary awakens hidden magic, this place is far from ordinary anymore. And the magic? It's not hidden. It's right there for the taking. In its salty craters and exhuberant dock dives. And maybe this weekend even in the vinegar soak my niece endured after a jelly-fish swung its tentacles to her thighs.
Behold, our Isle of Capri Sunday: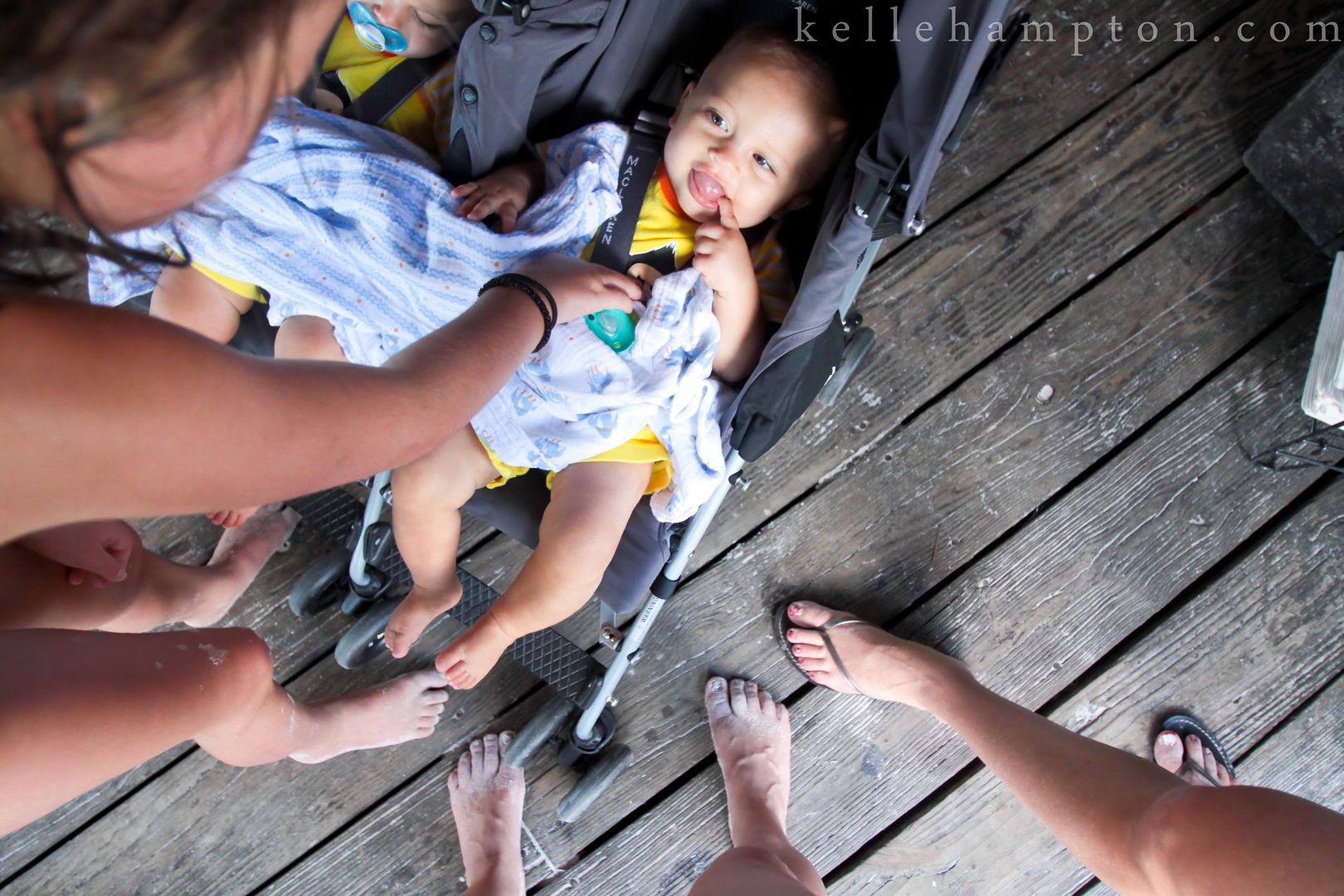 Mending Barnacle Cuts:
Nella's a magnet to the sands and waters of this place. Perhaps it's all the shells I plucked from this beach on walks here when my belly was large and round, and I was holding the hand of her big sister while we pointed out crabs and little fish and I dreamed of what exactly it would look like to have our entire family here.
It looks like this.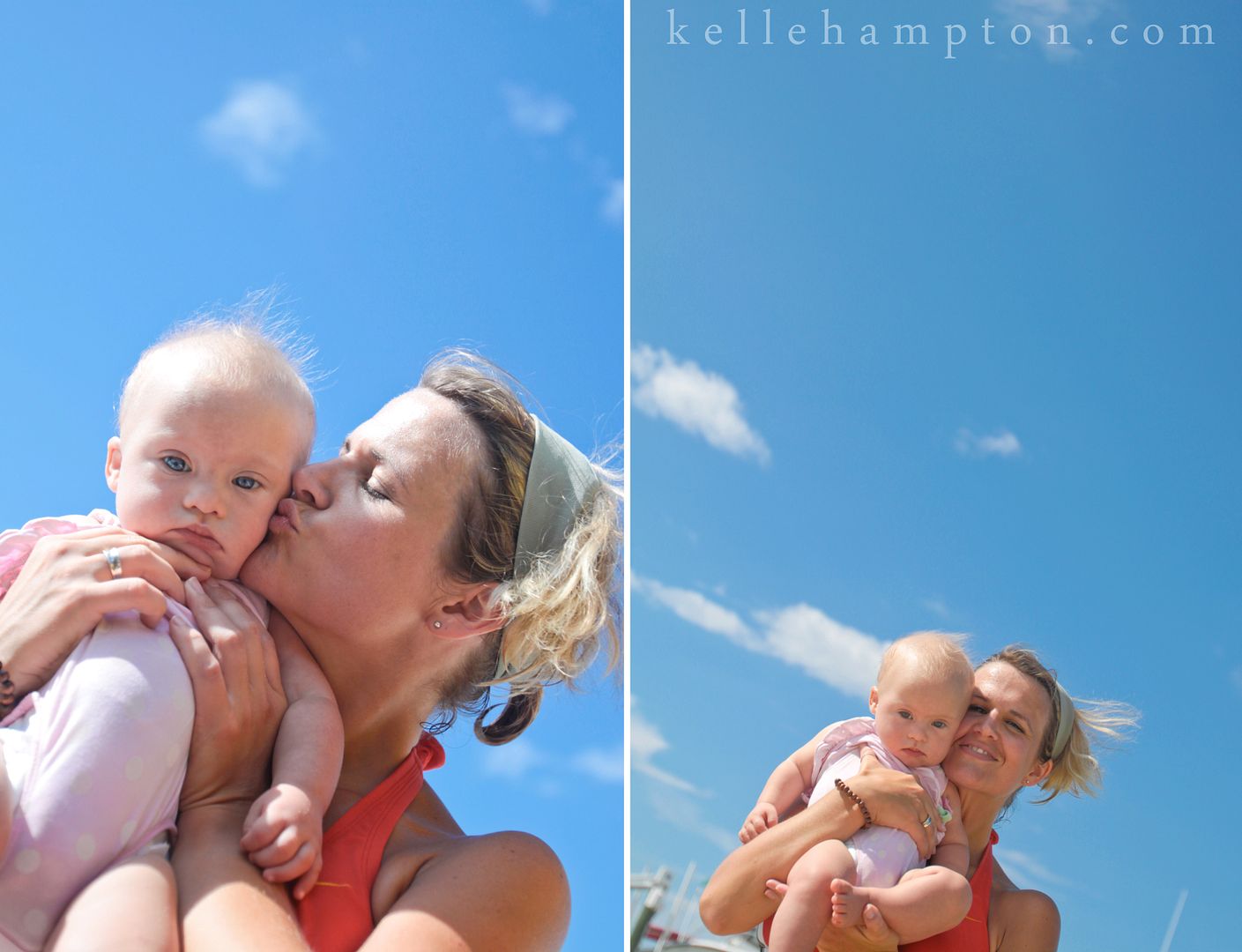 And as we talked about Life under the palm-thatched roof of the cozy tiki hut until it was dark and raining and the beach was a mystery of moonlight and black waters, I made another grateful note on the ever-growing tally of this-right-here-is-good.
More dollars on the beam!
Family leaves today and we are off to Montana tomorrow. While things have been unusually crazy for us this September, I know they will soon be balanced with quiet home days when excitement visits us in the less-enthusiastic form of afternoons spent simmering lentil soup, baking pumpkin bread and maybe–just maybe–landing clothes in the dryer without a rewash cycle. Either way…it's all good.
I'll be blogging from the mountains next. And looking forward to nubby sweaters and tights and staying up late talking about life with a girl I love who I've never met. Life is crazy like that.
Never mind searching for who you are. Search for the person you aspire to be. ~Robert Brault