You know the annoying guy at the party who tells the same story every time? And you're like, "Dude, we've heard this story fifty billion times, shut up" but he's oblivious to your annoyance and he keeps going, chugging his drink and excitedly flailing his hands as he gets to the climax even though you know exactly what happens because you've heard it fifty billion times before…
With that said…
So, there's this place we go on Sundays.
And I'll cut to the chase.
Long story short…we like it. We like this place.
Friends joined us again. And we rolled in early, when the tide was high and the legs of the beach tables were sinking and slipping and the waters of the bay nearly kissed the edge of the tiki bar. So we swam and sipped and savored our walks up and down the little beach in search of shells and sticks and critters. We found them.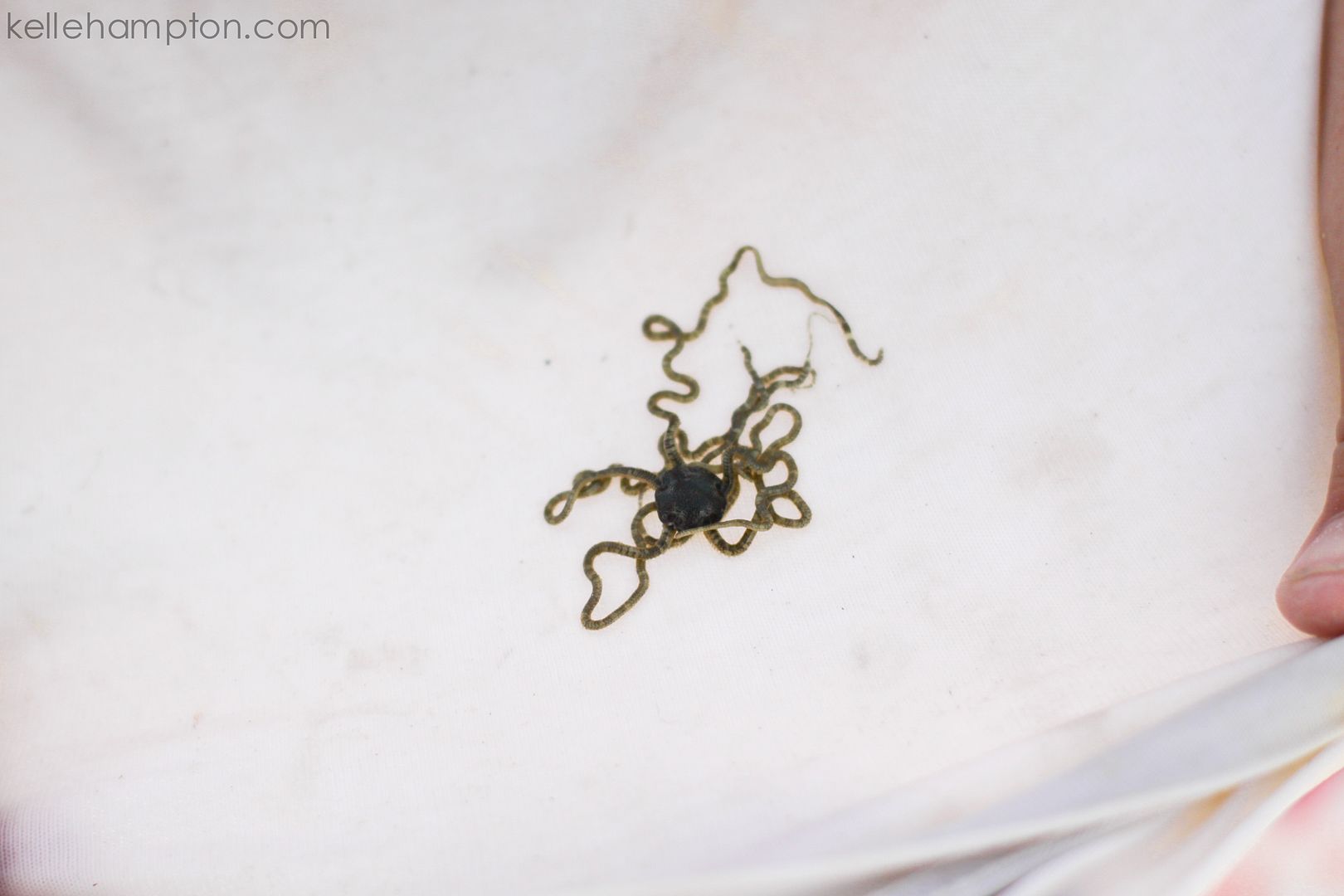 What the? We think this is a starfish of some sorts. Its stringy tentacles moved like worms. Ew.
And watching it all from my chair under the umbrella had me thinking about how my Florida girls will talk about these days years from now…how they will tell stories of shelling and crabbing and chasing dogs along the dock.


And I will smile and tell them that they learned to walk on those sands, that they tasted their first bites grouper on that shore and that their sweaty little bodies took naps in the shade, snuggled peacefully against towels over heaps of warm sand.
This is my favorite church. This is where I feel "it" the most. And whether its the rich friendship that rises with the tide from the friends that join us or the fact that at any given moment, my eyes can dart from Brett to the boys to my girls to my friends and be met with this obvious enjoyment and drunk-on-life enthusiasm, I breathe the salty air of this place in deep breaths and feel so fulfilled.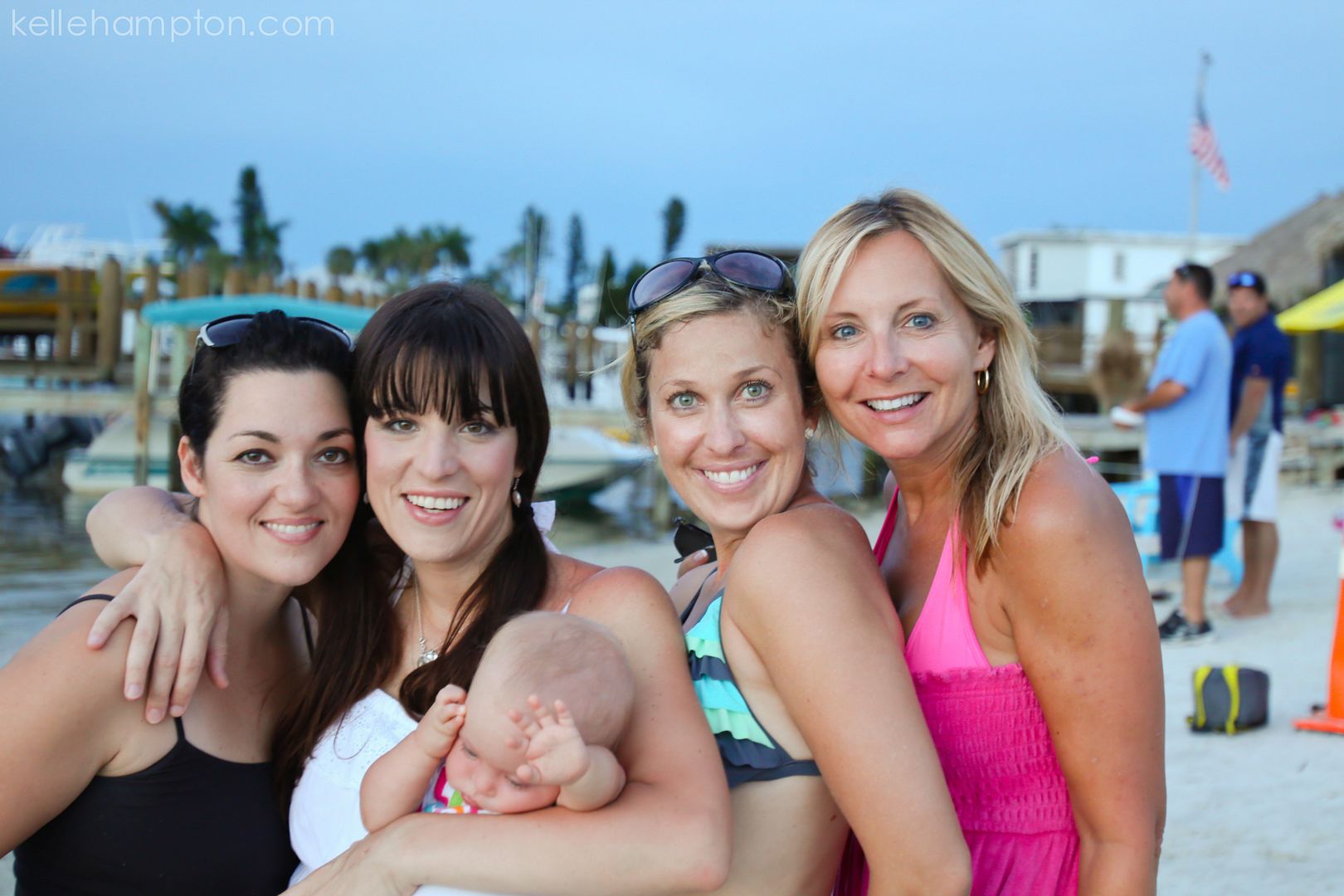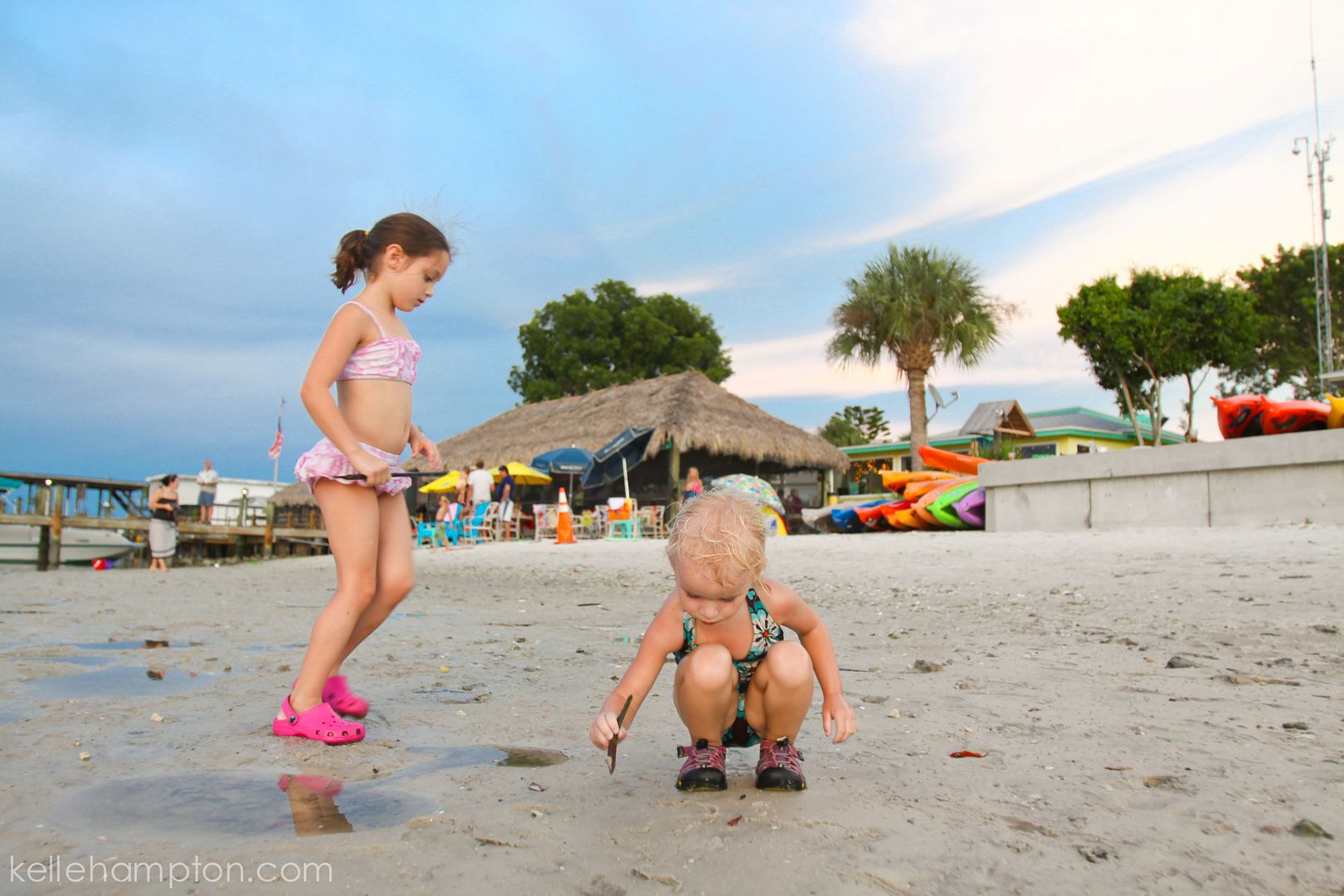 Beach blood runs deep in the veins of my girls. They eat sand and get dock slivers and will be able to tell the difference between high tide and low before kindergarten.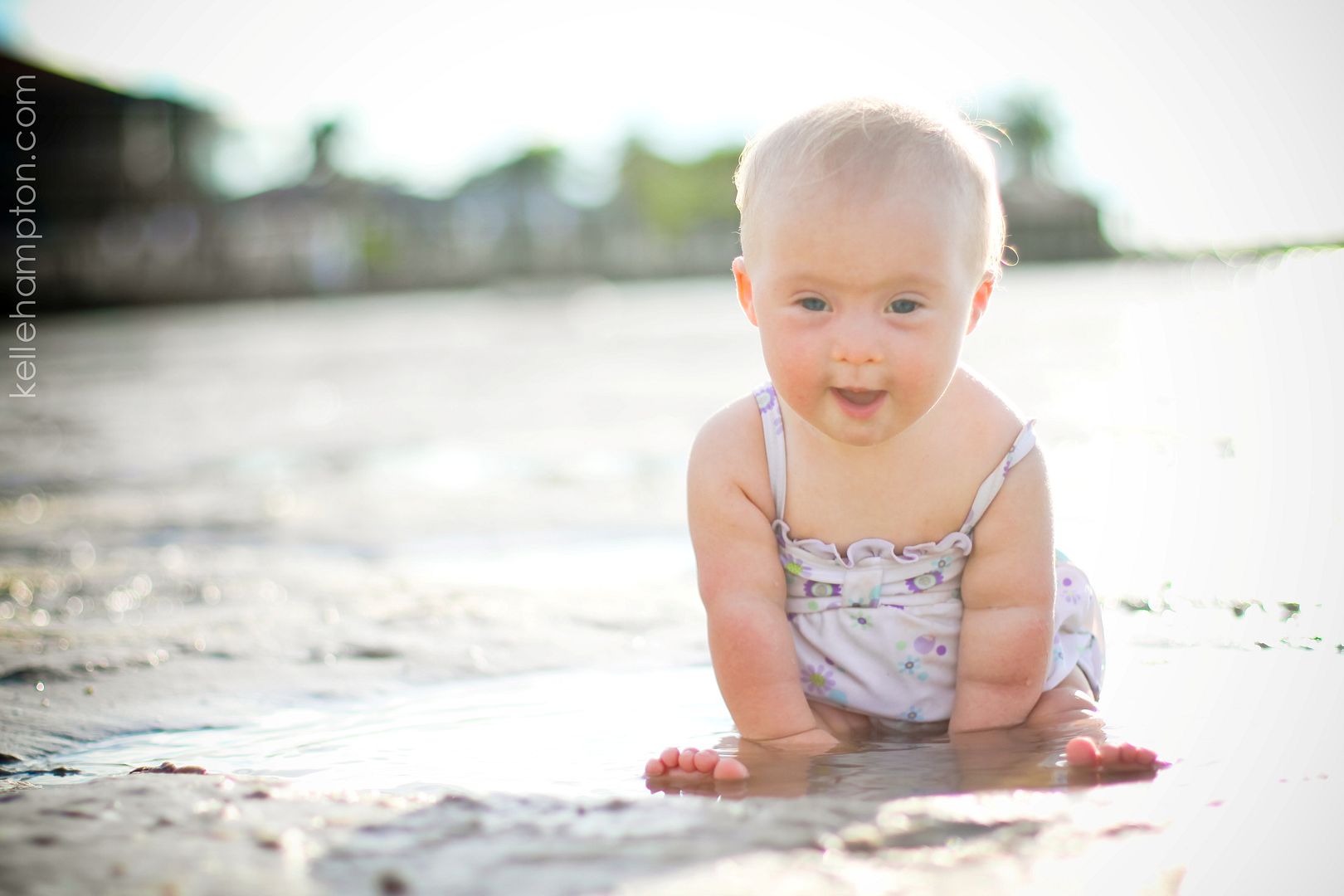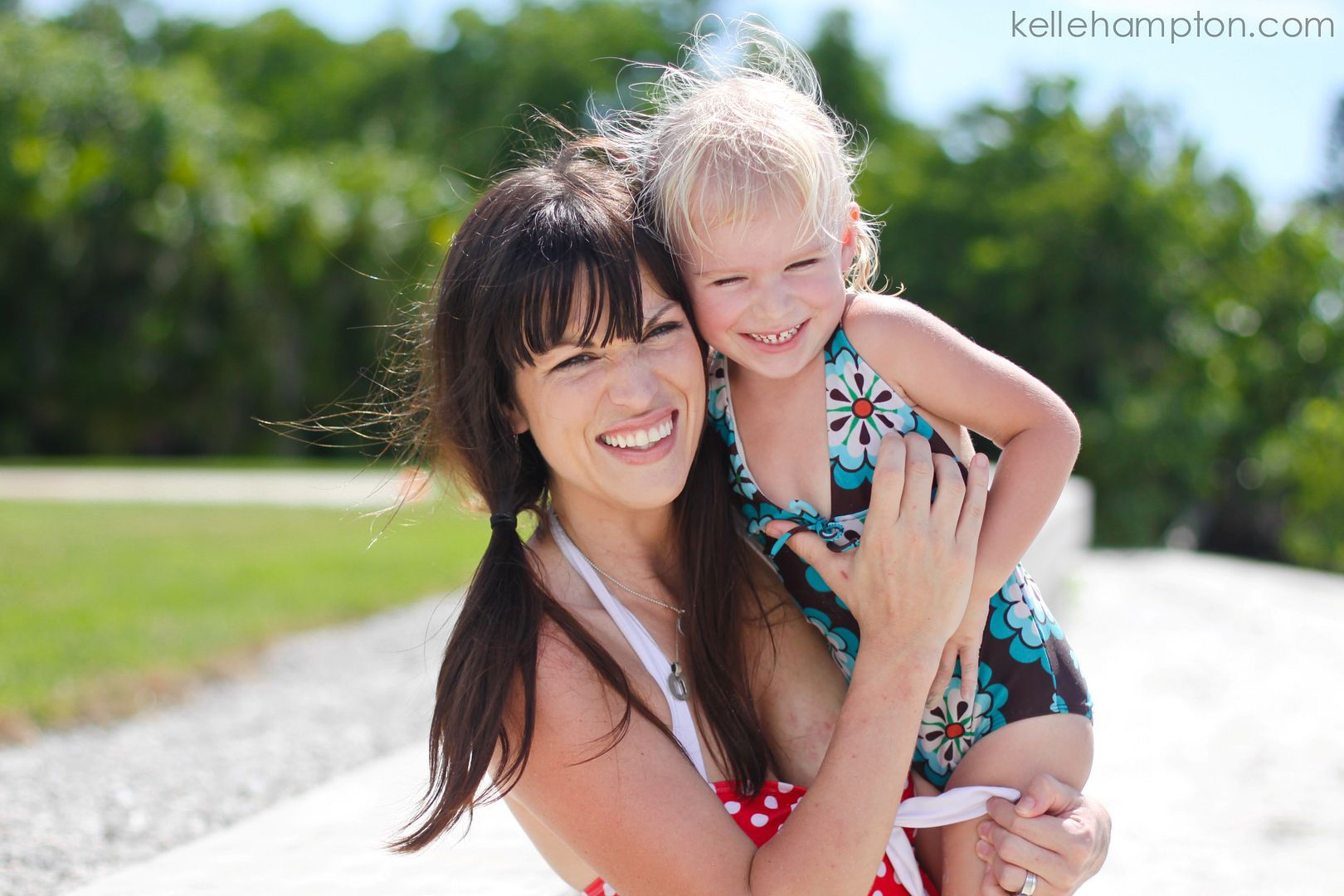 I may miss my Michigan Autumns but raising salty sea babies is just as grand.
And so is basking in Capri Sun all afternoon with a shore scattered with people you dig and littles you love.
And my favorite?
Definitely the salty craters.
It happens every time we come. When the sun starts to sink and the tide sleepily slips back, revealing the magic of a long stretch of craters cradling salty puddles. The best shells and critters skim to the surface and the open puddled terrain calls for skipping and crater-hopping and inventing fun games that make you look silly to the diners inside the window glow watching.
But we don't care. We don't care because our babies are happy and the sun is magic and life feels pretty much amazing right now.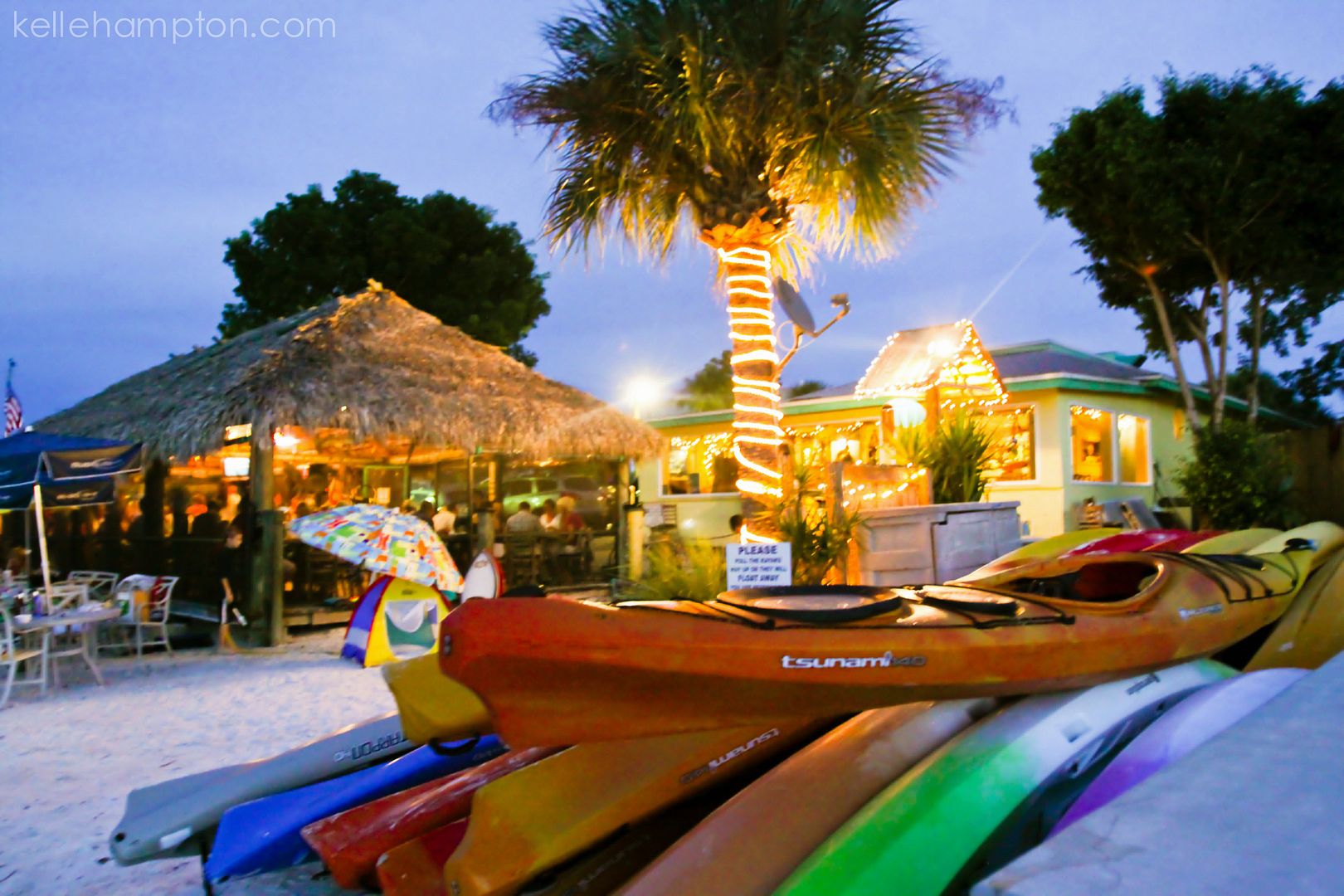 Night Capri posseses its own magic, different from Day Capri but just as enchanting.

Brett's eyes were closed, so I fixed it. There. Can't even tell.
Fifty years from now, I don't know what I'll remember. I bet a lot of things I think are important now will be pretty silly when I look back. And I'm sure things I think are presently challenging will be small in comparison to the great big picture I'll have at the end of all this. I tell myself that a lot when I step foot on the Worrying Road, especially with our added concerns. And I always come back to the place of stripping life down to the bare bones of the essentials. Of what really matters. And this? This Isle of Capri thing we got going? This matters. I'm pretty sure my last words aren't going to be "Thank God I drove a car." But you can be damned sure I'll be talking about our place and our sunsets and the way the tide pooled up in the moonlight and the way we danced with the babies on the wood floors of the tiki bar and drank cold beer with friends until the moon slipped behind the bay.
That, my Friends, is the magic of the Never Ending Story.