Completely random, but my brain has some sorting out to attend to this week to recover from last week's craziness. Random I can do though. I'm great with random. Carrying on….
Isle of Capri
Our last hoorah before company hopped back on planes was a quiet Sunday at Isle of Capri last week. It had been awhile, and I sensed the beach was offended by the lull in visits. He'll get over it as we'll pick up the pace come Spring. But still, even in the quiet and chill of sea breezes and cold sand, it was home.
Libby and Sara, there is no escaping now. You've been sworn in.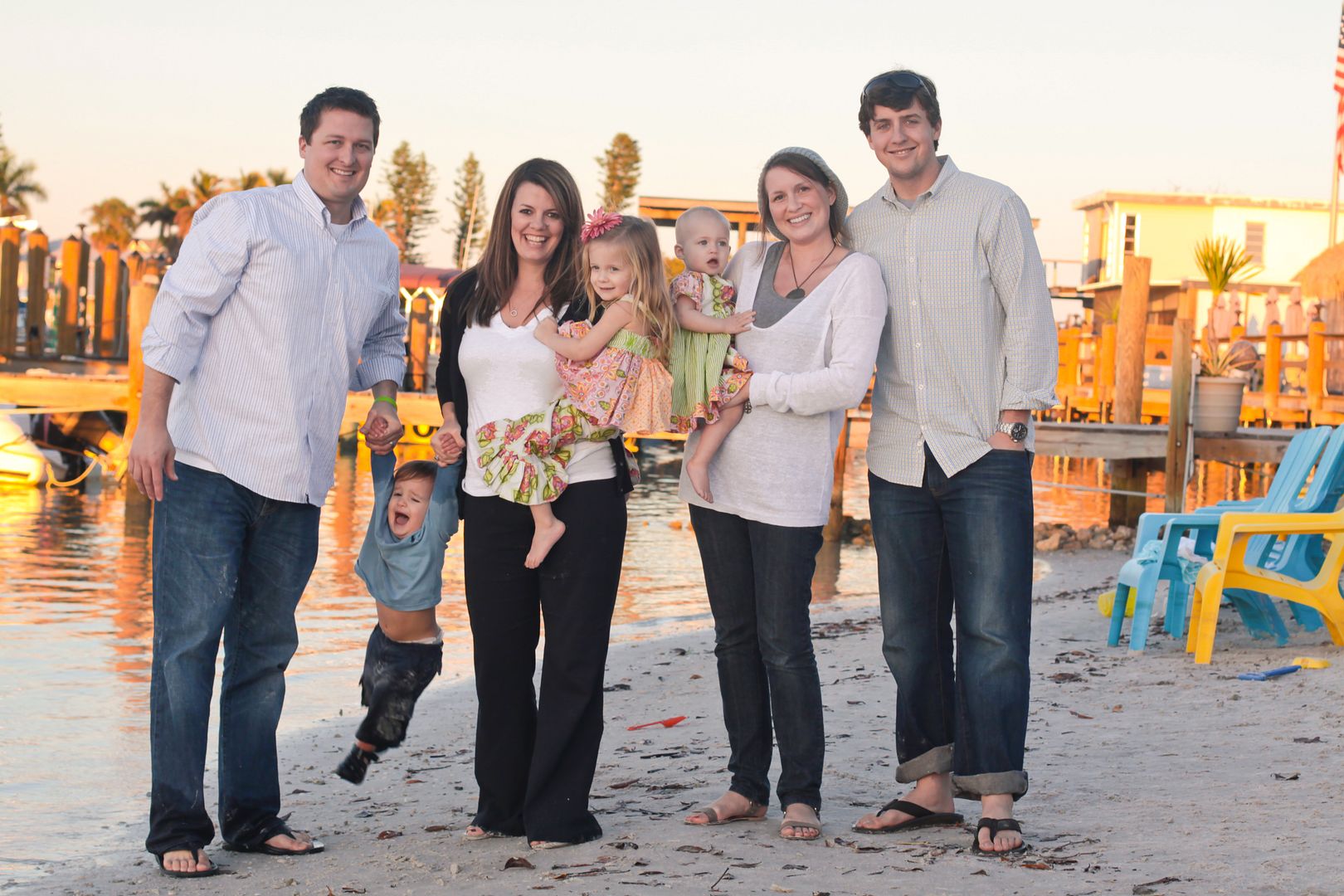 Looking forward to when the beach forgives us and the sun shines warmer and brighter on our little place. I miss the salty craters and dock dives.
Super Coolest Story Ever. (in the history of mankind)
It's really long and complicated, but basically it goes like this. Mom is happy and content and we all want her to fall in love. Especially Heidi. So, last time she was here, Heidi begs her to go on EHarmony. I laugh and tell Heidi, "in your dreams" because I think I know my mom pretty well, and I think it will be a cold day in hell. Cue Heidi begging and pleading and eventually convincing her to let us fill out a profile. So, late one September night, we do. And we are laughing as my mom bashfully answers questions and I look over Heidi's shoulder while she types it all in. Fast forward to right now: She totally fell in love to the nicest, most amazing guy ever, and EHarmony rocks. And they're both staying with us right now.
Mom and George, meet the Blog. Blog, meet Mom and George.

Nella's face stickers, courtesy of Lainey.
The craziest thing is he lives in NY and my mom lives in Michigan and the chances of them meeting without cyber help was near nil. Once they meet, we start finding all these crazy connections. Like we know people who know him. And they say he is wonderful. My best friend from college has known him all her life. Who woulda thought?
All I know is I'm washing dishes, looking out my window to this.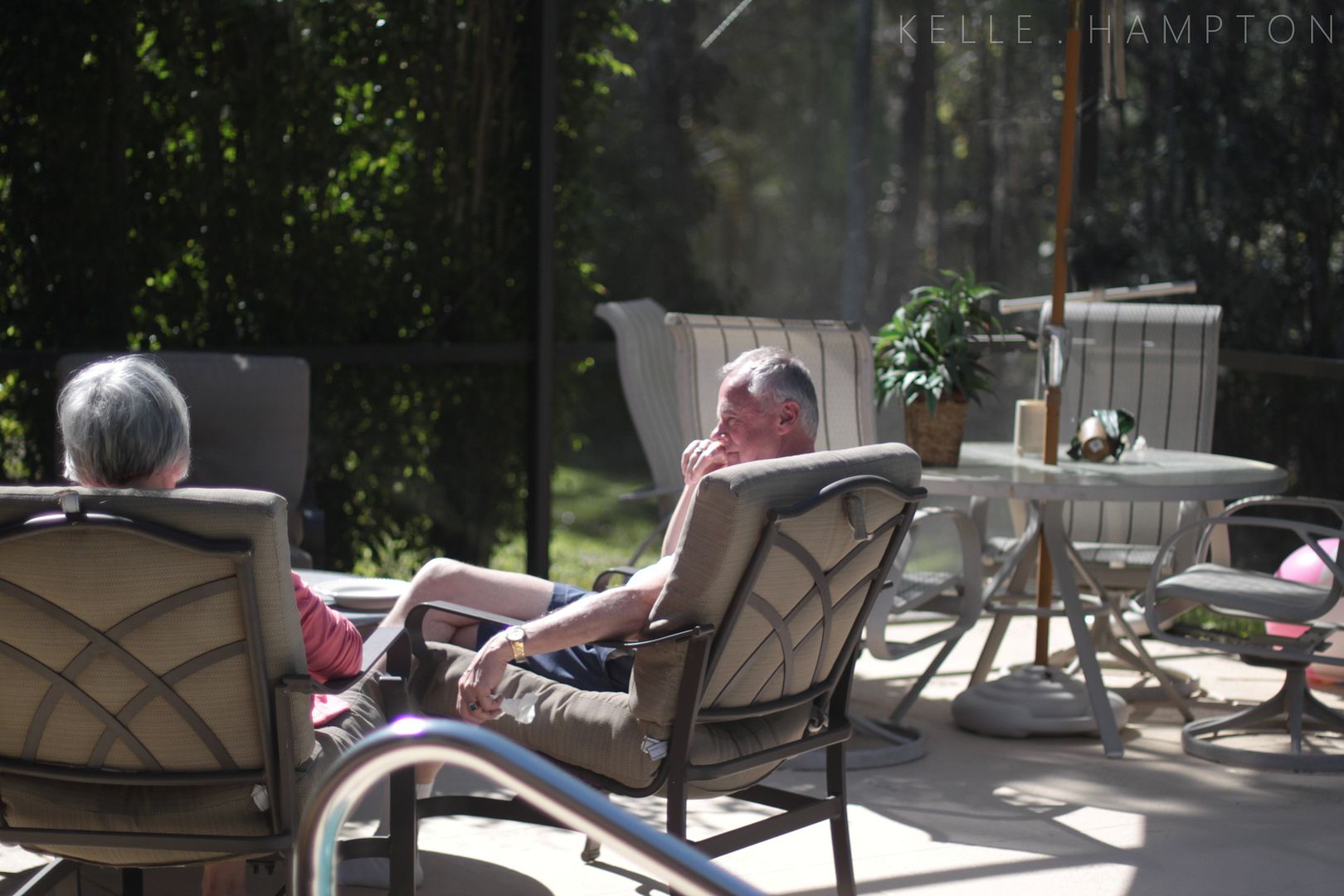 …and seeing my mama happy makes me happy.
Life is grand and crazy, eh?
The Minivan
Looks like this.
And smells like old hamburgers and stale sippy cups. And what's totally wrong is that I'm starting to be okay with it.
Brett calls me Billy now. As in Hillbilly. One of these days I am going to become a new person who keeps her car really clean and does laundry every two days and doesn't have to come running knocking on the bathroom door when company's over because she realized there's no toilet paper in there.
Daily Shower
So, as soon as I turn the shower water on in the morning, without fail, no matter where Nella is in the house, she scoots her boot as fast as she can, high tailin' it to the bathroom. Where she sits outside my shower for the entire duration, lookin' like this.
It's like someone handed me a good day, all wrapped up pretty. Because starting your morning lathering hair lookin' at that face? It's Prozac, Baby.
Sidenote: When she crawls, she is so fast and determined, I call her Roller Derby. Because, I swear, THIS is exactly what she looks like.
And, for the record, she's still very wild and bossy with her babydolls. She yells at them. Really loud. It's hilarious.
The End of Hectic
…is in sight. It's been a crazy couple of month. I've been working a lot and there've been several projects in the air, but things are finally winding down. I so badly miss slower-paced days, and I will cherish them so. The topic of how busy moms "do it" (not in the middle school humor kind of way) is always buzzing in conversation circles both online and in real life. And it's always funny to me…like we're all searching for the fountain of youth. No one really does it all. We all just try like heck to prioritize, be with our kids, fulfil our hobbies, make a living, etc. We all do it differently, and every time you see a mama shining in one area, I promise you, there's shadowy areas that she'll need to tend to later. And I love the fact that every day is a clean slate. Even on the busiest, craziest days, there are small fueling moments that allow the bulk of life to rise to the top.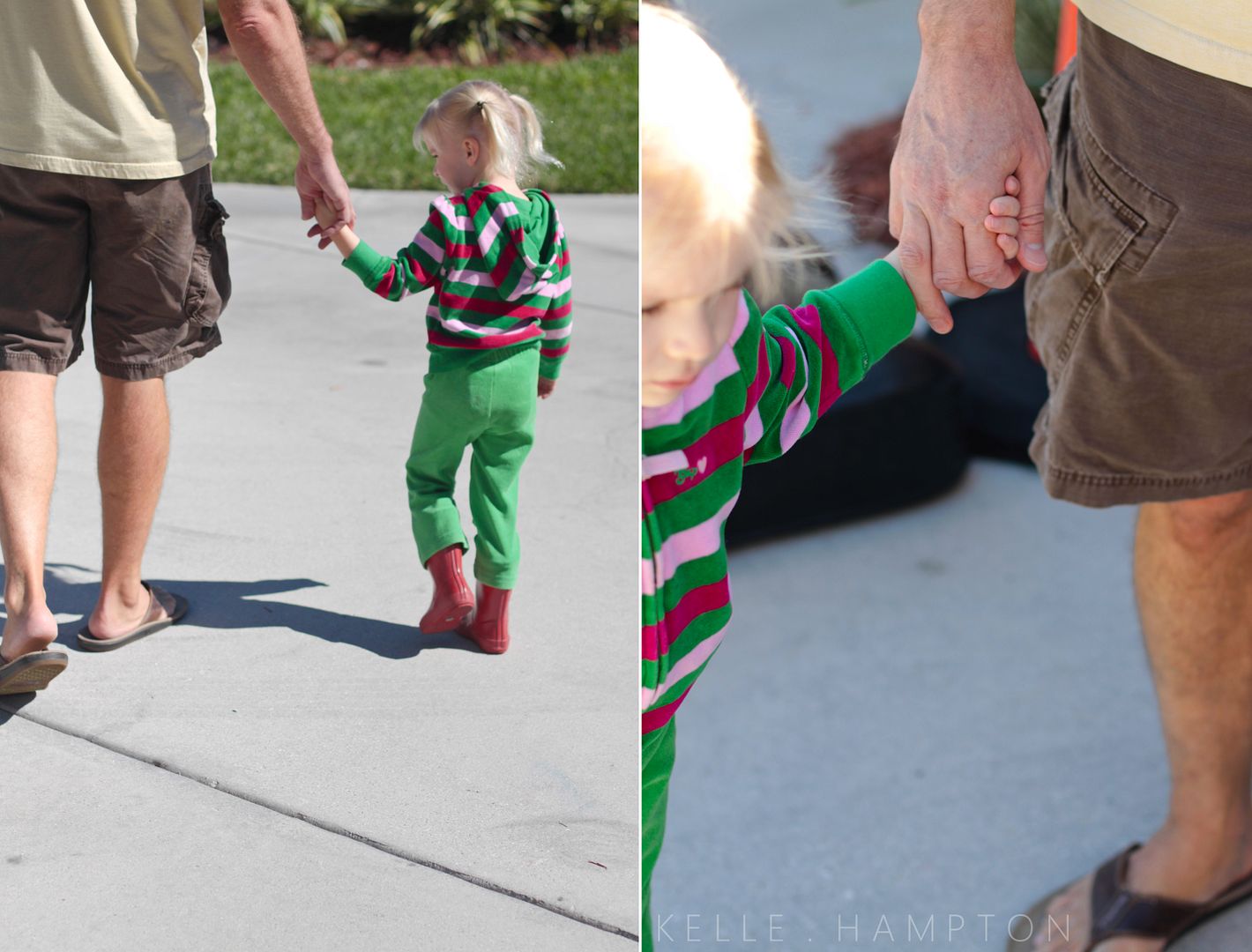 Bubbles and Sidewalk Chalk
I don't know what we'd do without them. They are must-have staples in every garage.

Thank you, Pat, for making Nella's sweater and hat!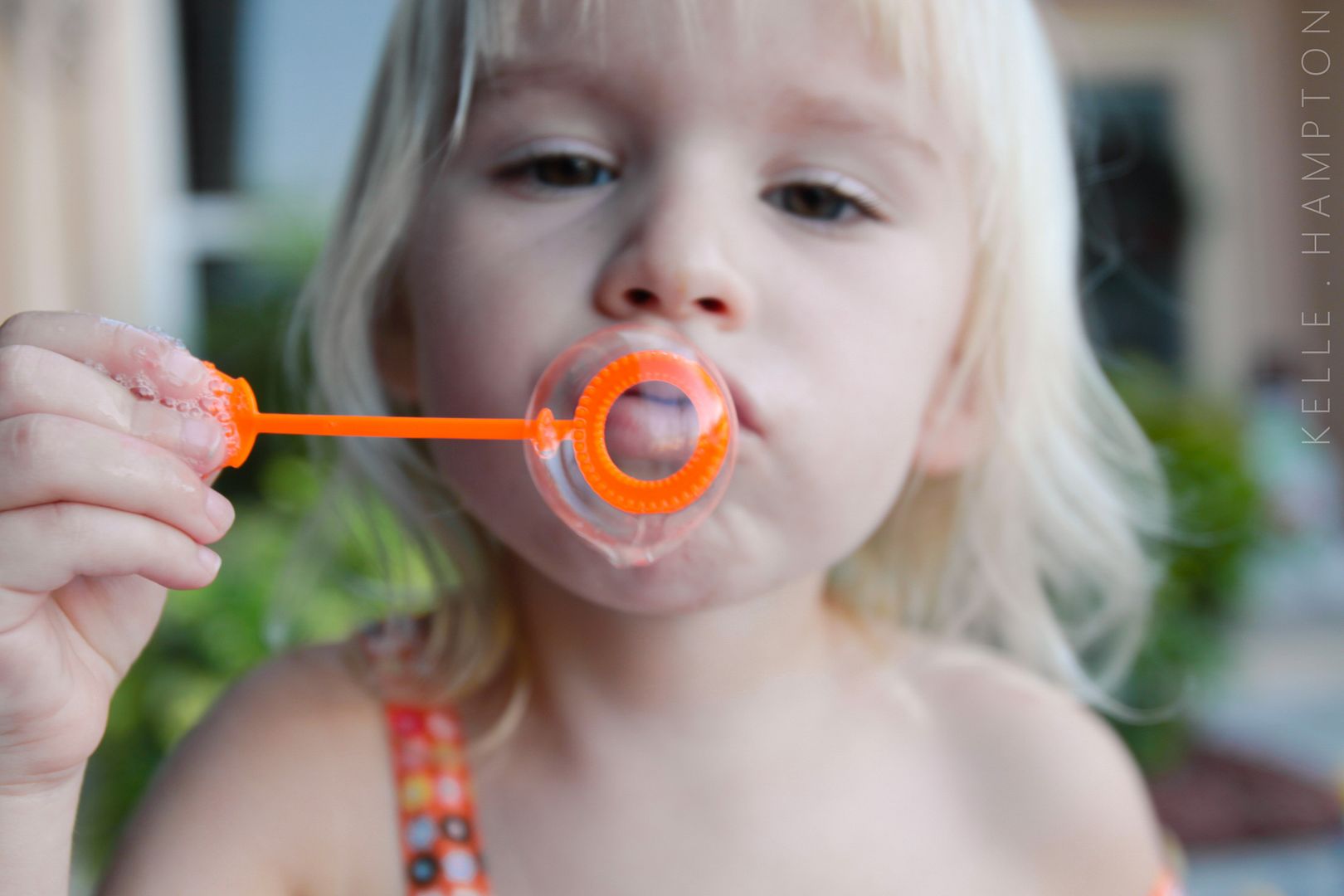 Remember those Babysitter Club books? Remember the kit they made that they'd take to kids' houses? I remember thinking they were the most brilliant high-school businesswomen ever. Seriously. How cool would you think a babysitter was if they showed up with a giant kit of cool crap to make your kid happy?
Crap Kit would have to include sidewalk chalk, bubbles and cookie dough.
Wrap-Up
I know posts have been heavily sentimental lately, and thank you for bearing with me. It really is surprising how much the idea of a date–the very day she was born–forces reflection. I still am going to the birth room this week, so you'll have to bear with me one more time. But, really? I'm ready to move on. I forget about Down syndrome all the time. Maybe not so much forget about it, but have found that it lives and breathes in our home, for the most part, comfortably and seamlessly. It's a part of who we are as a family and yet it is so very far removed from who we really are. Talking about it a lot during the couple weeks before her birthday and throughout the fundraiser was a bit out of character for me, but I realized, I'm comfortable with it–so far from the early days when I wanted to scream to the world that it doesn't define us. Sometimes screaming that something doesn't define you is letting it define you. But that's okay…I needed to do it. Now, we just breathe. It's there, it's not…whatever.
What I'm really trying to say is thank you for being a part of it–this strange and amazing world where the Internet connects strangers and somehow lets us all inspire each other and join the passionate quest of making the very best out of life. Thank you for thinking about Down syndrome and for making a difference.
Ready for the fundraiser stats?
* 4,945 = The number of individuals that made a donation to The ONEder Fund between January 7 – January 27, 2011. (That makes the average donation about $17.)
* 51 = The number of states and our nation's capital, Washington D.C. from which donations were sent – from the North Pole, Alaska to Key West, Florida and everywhere in between
* 350 = the number of donations from international supporters representing 12 countries
* 10 = the number of donations that came from donors on military bases in different corners of the world
* 14 = the number of online retailers (listed here) that agreed to donate proceeds from sales, including several that designed a custom product for the Fund
* 55,000+ = number of views as of now on the ONEder Fund video

Feeling inspired?
Molly Dunn, a young woman in the Cincinnati area, is hosting her 9th Birthday party next weekend, and in lieu of gifts, she asked her friends (all of the girls in the 3rd grade class) to make a contribution to Nella's ONEder Fund. Molly has a good friend who has a sister with Down syndrome and she and her mom, Randi, have been following the blog for almost a year.
Dana Wainstein, a mother of three outside of Philadelphia, was motivated to put together her own online fundraiser using a link from Nella's donation page. She elected to solicit her family, friends and business contacts in honor of her son Jake's 2nd birthday and before she knew it, she raised over $7,000. She was floored by the response and thrilled to be able to join forces with us in the effort to raise awareness about Down syndrome.
Thank you, Pam, for the NDSS stats!

Friends, I think this is amazing.
And there's a grand total over $103,000 because of all of you.
Thank you.
A year makes a lot of difference. And while this blog will remain exactly what it's always been, I am excited about how I can make a difference in the world of Down syndrome. I am thrilled to be joining Down Syndrome Pregnancy as a trustee and hope together we can bring more understanding and acceptance to this sometimes intimidating journey. If you are an expectant parent with a Down syndrome diagnosis or somewhere else along this journey, I highly recommend you visit Down Syndrome Pregnancy. It combines well-researched medical and scientific facts with such a warm, welcoming approach to give hope and peace during those scary first days. I am so proud to become a part of their efforts.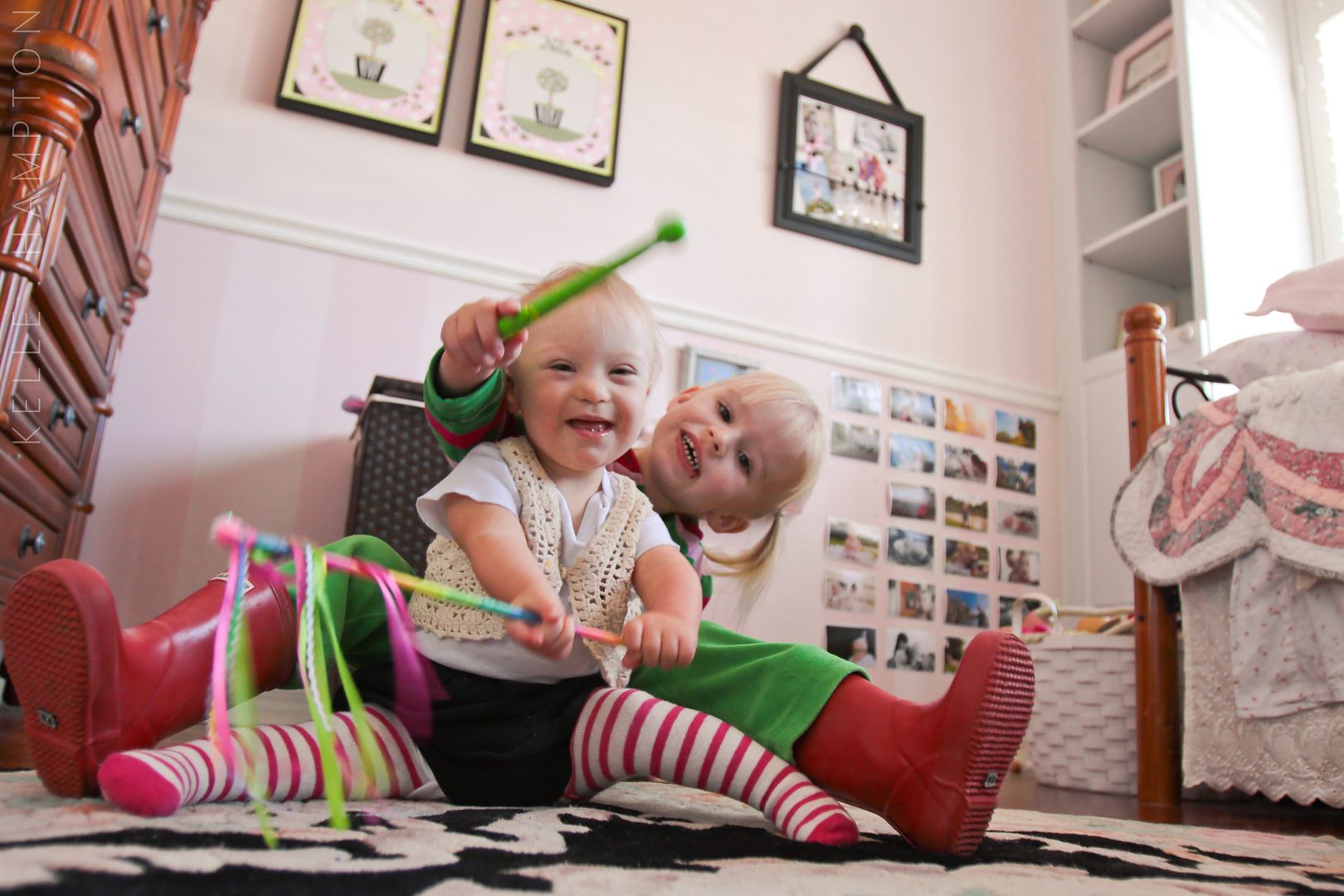 Bambaroos
I'm happy to have Bambaroos Boutique joining Enjoying the Small Things as a new sponsor.
Their beautiful hair accessories come in a range of styles and colors (check out these gorgeous feather ones, perfect for Valentine's Day).
We love ours!
Use Code BLOGS for 10% off your order right now. And a random commenter will be winning a $25 gift certificate!
Alright, I've said enough.
Grab Bag finished.
Winner of the Loving Shop tutu:
Commenter #174, MC: Sounds like you had an amazing night! What a wonderful "net" you have. I'm sure they feel blessed to have you in their "net". Love the pics of your girls in their tutus they remind me of my little dancer!
MC, send your contact info over to kellehamptonblog@comcast.net and we'll get your tutu in the mail!
Happy Weekending!
Don't forget to check out this week's winners on I Heart Faces!