We are on our way home from an impromptu two-day retreat, and I have turned the very back seat of our car into a temporary office. While my knees are jammed between two car seats and I occasionally have to angle my screen to compensate for sun glare, I can't complain. My office windows currently happen to offer the breathtaking view of Charlotte Harbor, its canvas peppered with boats whose white sails contrast nicely against the sky, and there are two sweet bodies—one at 10 o'clock, one at 2—to keep me company.
A quick trip to drive Rebecca to her parents' house on Gasparilla Island turned into an extended stay for us—one that involved mornings sipping coffee on the dock and evenings deciding what Big Olaf ice cream flavor was the best (it's a tie between Butterfinger Blast and Kahlua Krunch).
Yesterday morning, as I made a comfortable seat out of sand and positioned myself so I could sip my coffee, watch the pelicans and still keep an eye on Nella who was busy investigating sea oats behind me, I did what you may have done at the intake of this very sentence. I laughed. Seriously. Seaside coffee? Pelicans? Babies and sea oats? Ride a unicorn, why don't you.

And my first instinct is to tip the scale, shifting the balance back where it belongs. Birthday party, Isle of Capri, morning coffee on the dock—Fun's ahead by three points in our lives, and if events aren't fairly proportioned between work and play, home and away, I'll feel like we're doomed for the other shoe to drop. Like that imaginary pinched chick with the tight bun and the clipboard who hands out good and bad will notice our unfair share and come lay hell on our lives.
I'm learning to ride the wave though. Balance occurs naturally, and feeling guilty for a few moments retreat or immediately packing up and heading home, purposefully running out of gas along the way, isn't going to help anything. If anything, a short, calm intermission has revitalized me to return home, restore order, clean clutter, and get back to work, all the while remembering to welcome more tranquil moments and to be grateful for all of it—the highs, the lows, the crazy, the lazy, and the mortar in between.
I look at balance a bit differently now. It isn't a game of keeping score so much where good and bad, chaotic and quiet, stressful and restful have to be even players in our home but more so a measure of our response to harmonize the presence of whatever circumstances happen to be hovering. When challenges come, we accept them, learn from them, chop and puree those damn lemons into something sweet and likewise, when the good and easy comes, we drink it in gulps knowing that, like hardships, it won't last forever.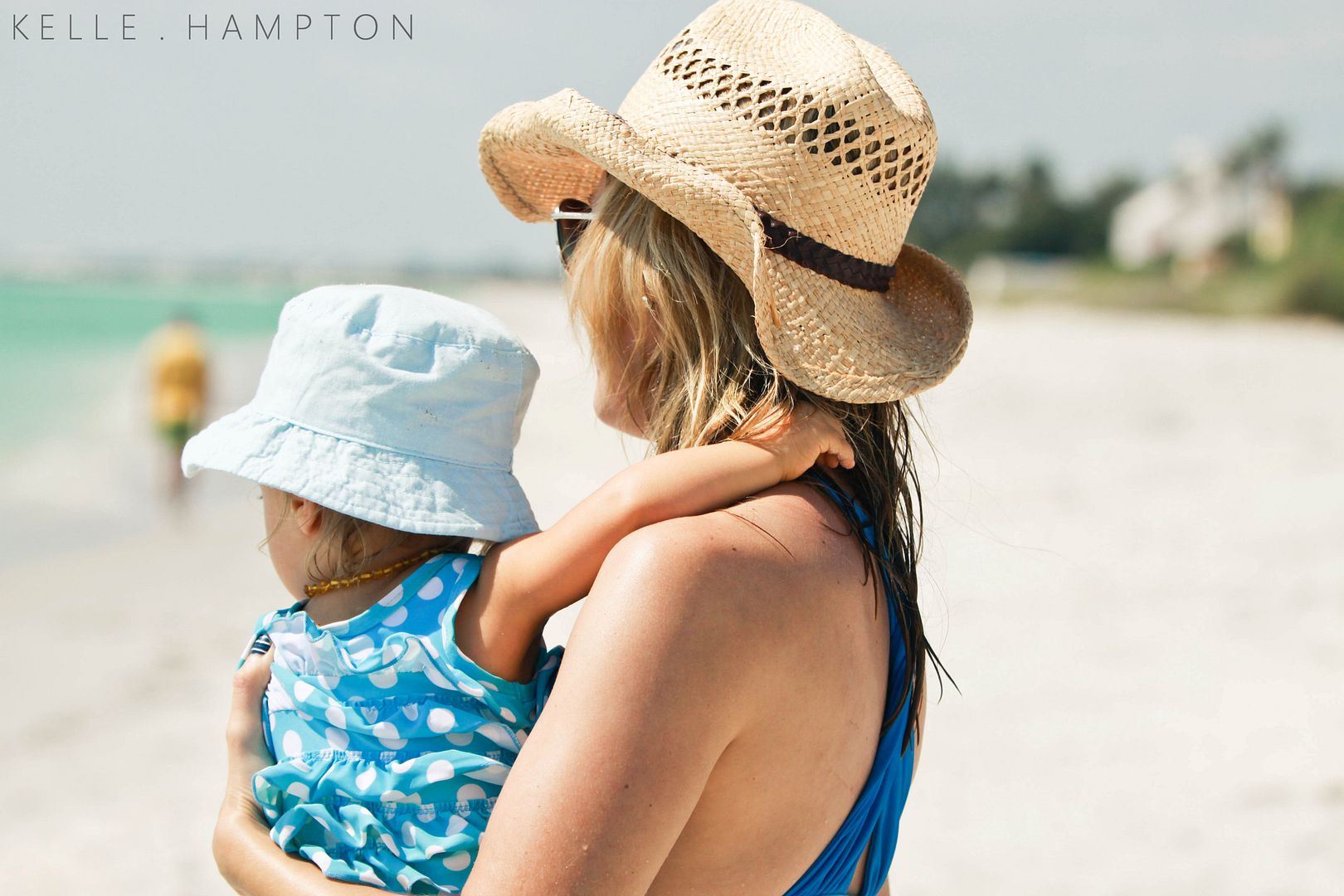 Sea urchin
It just so happens we had the privilege of leaving the good faucet on a little longer this week.
Rebecca's parents are also from Michigan and, while we collectively recalled what we missed about our home state–namely, the October russet landscape and fall apple orchard adventures–we unanimously concluded that there is something quite marvelous about babies growing up on the gulf.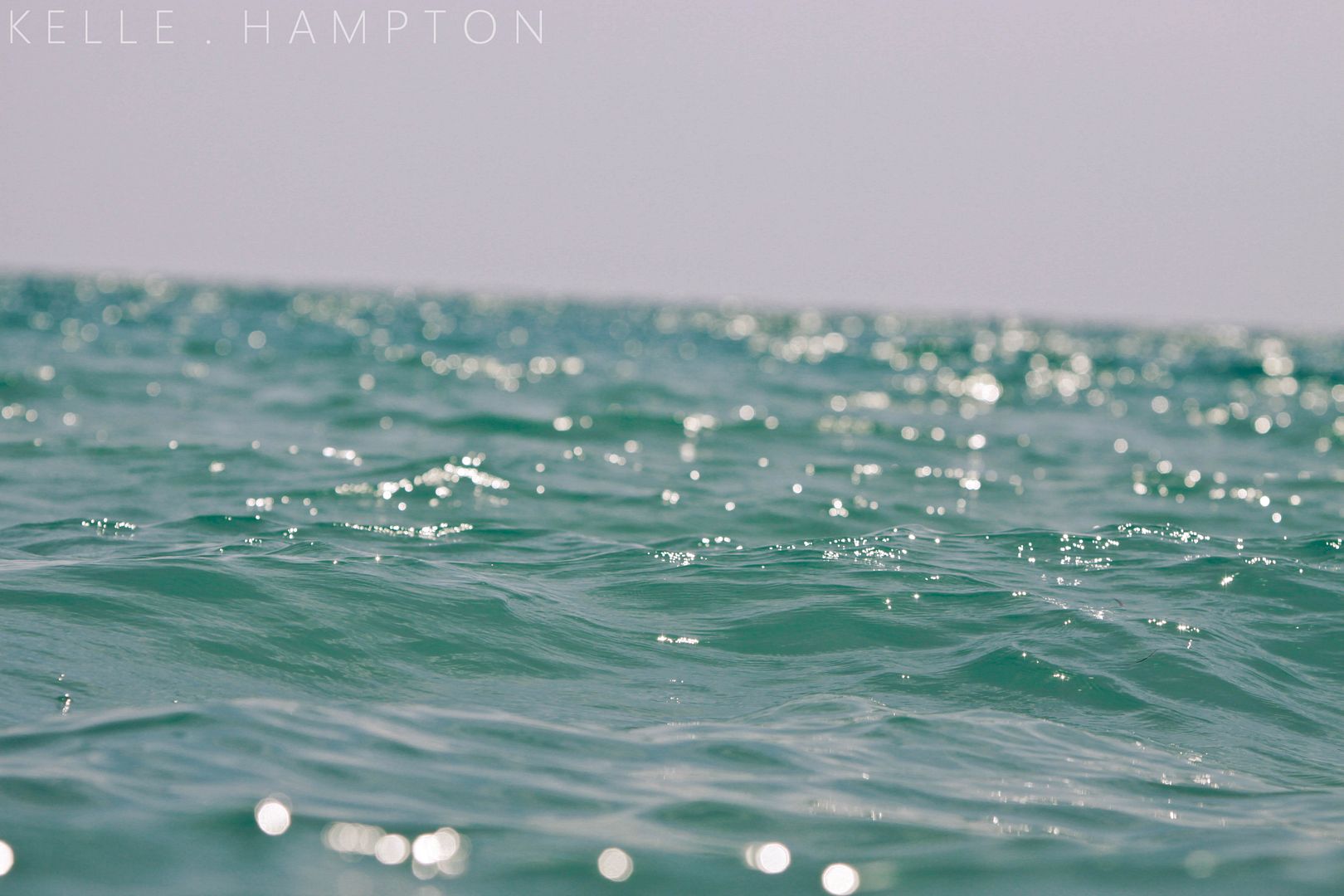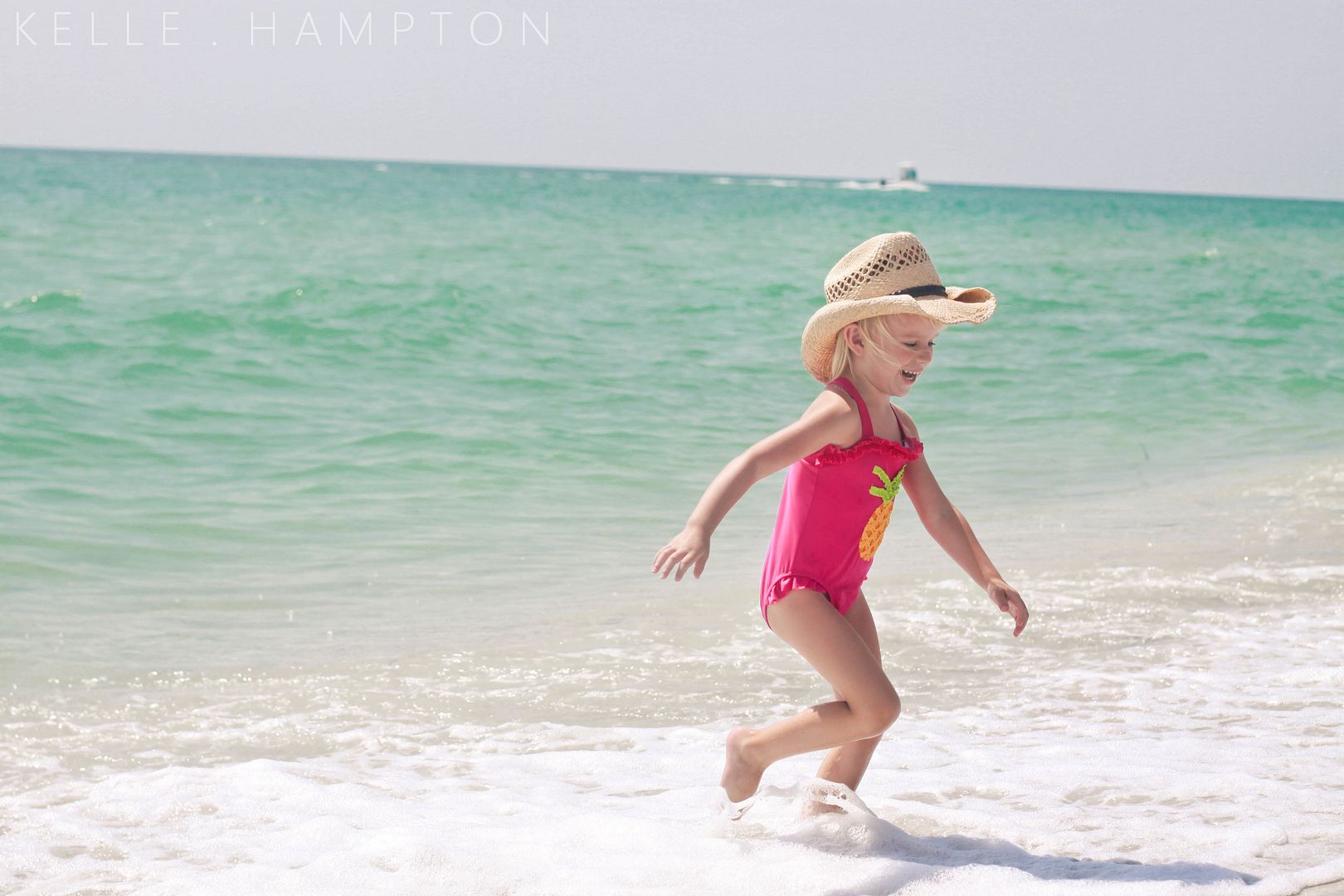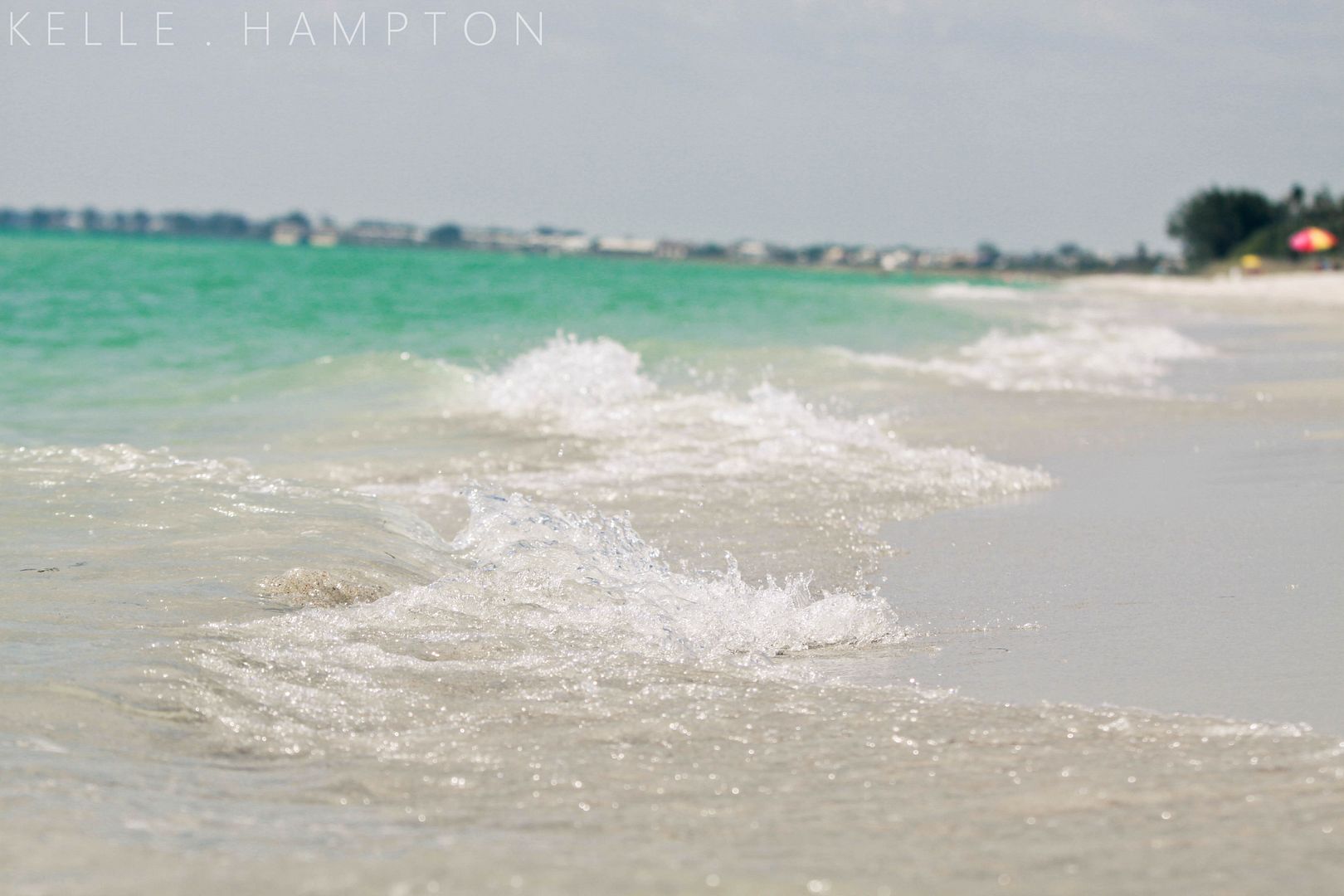 We also realized, after spending a couple days in a fully carpeted home, Nella really does know how to do a real crawl with the whole alternating hand/knee coordination thing–and she does it well. But the minute Smartie's knees hit hard surface, she's skidding her belly seal-style–not to be underestimated, however, because Sister can slither quick and gracefully like the speedy little lizards who dart across our garage floor every morning. She high-tailed it from one end of the walk-around porch to the other in all of one-one thousand, two-one thousand, three-one thousand seconds.
Finish Line Reward.
And, just like a kid at show-and-tell, we whip out our family's best moves for people we haven't seen in a while. Like we have Lainey perform that pointed toe tappy thing she does from ballet (applause, applause) and when Nella slips her foot out of her high chair during dinner, we yell for everyone to come look.
It was a good couple days.

Can I get an "amen" for how good it feels to watch your friends love your babies? These kids are my heart and when you love them, you consequently just found yourself a deeper place in my own heart. Likewise, to let my friends know I love them…sometimes loving their kids is the best place to start.
As balance would have it, I've just smashed my arm into an old Nutrigrain bar, and its sticky remains are glued to my forearm. Nella is unhappily awakening from her travel nap, and we are pulling into our driveway where the scene from my office windows has shifted: a lawn that needs to be mowed, trash cans that need to be put away, a house with closed blinds that, if open, would reveal a post-party hot mess that calls for clean-up.
Oh, it's good to be home.
The other shoe has dropped.
*********************
Congratulations to the winner of a new Sweet Seat, Comment #462: Picture Parables: Love, love, love your way with words-so much so, that I'm having contractions with my first on the way, and I just HAD to read your blog this morning!
Picture Parables, please send your contact info (and a picture of that new baby!) to [email protected], and your new little one will soon have something pretty to sit in!
********************
Finally, it just so happens to be an appropriate time to launch the renewed sponsorship of Mamalode magazine because look who's on the cover of the current issue:
Opening the mailbox to find a new Mamalode issue is always a welcomed surprise. It's a good read–full of thoughtful writing and beautiful complementing photos. I love the variety of Mamalode's content, the freedom of which the writers are able to express themselves, and the overall message that motherhood is hard but rich. Essays are raw, honest and encouraging, and I am proud to be a part of this "Enough" themed issue with "The Secret Reserves," an essay on overcoming feelings of inadequacy and doubt in mamahood.
Mamalode is quickly growing. Be a part of it and get your subscription HERE.
One comment on this post will randomly be selected to win a free subscription, courtesy of Mamalode.
Stay classy, San Diego.
(sorry, I've been wanting to use that)