The best thing about birthday celebrations around here is that they bring those we love and miss a little closer. Long after the recycle bin towered with crumpled wrapping paper has been dragged to the curb and discarded bandanas have been collected from the yard, there's still the party encore, and it comes in the form of seeing my dad curled up on the couch with my girl or watching my friend torpedo Lainey out of the shallow end with a fit of laughter that's even better than the soundtrack to our big birthday bash.
Here's what I think about birthdays: Celebrate them. Plain and simple. Whether you are two or forty-two. It's not a promotion. It's not a graduation. It's the anniversary of freaking life. And the older I get, the more I'm not okay with hearing people downplay their big day like it's no big deal. It's a big deal that in one year, we spent a slew of Sundays browning our babies on familiar sand or sorting good shells from broken ones while the tide receded behind us. It's a big deal that we surveyed more sunsets, ate more grouper, shook the sand off our shins at the end of the day…again.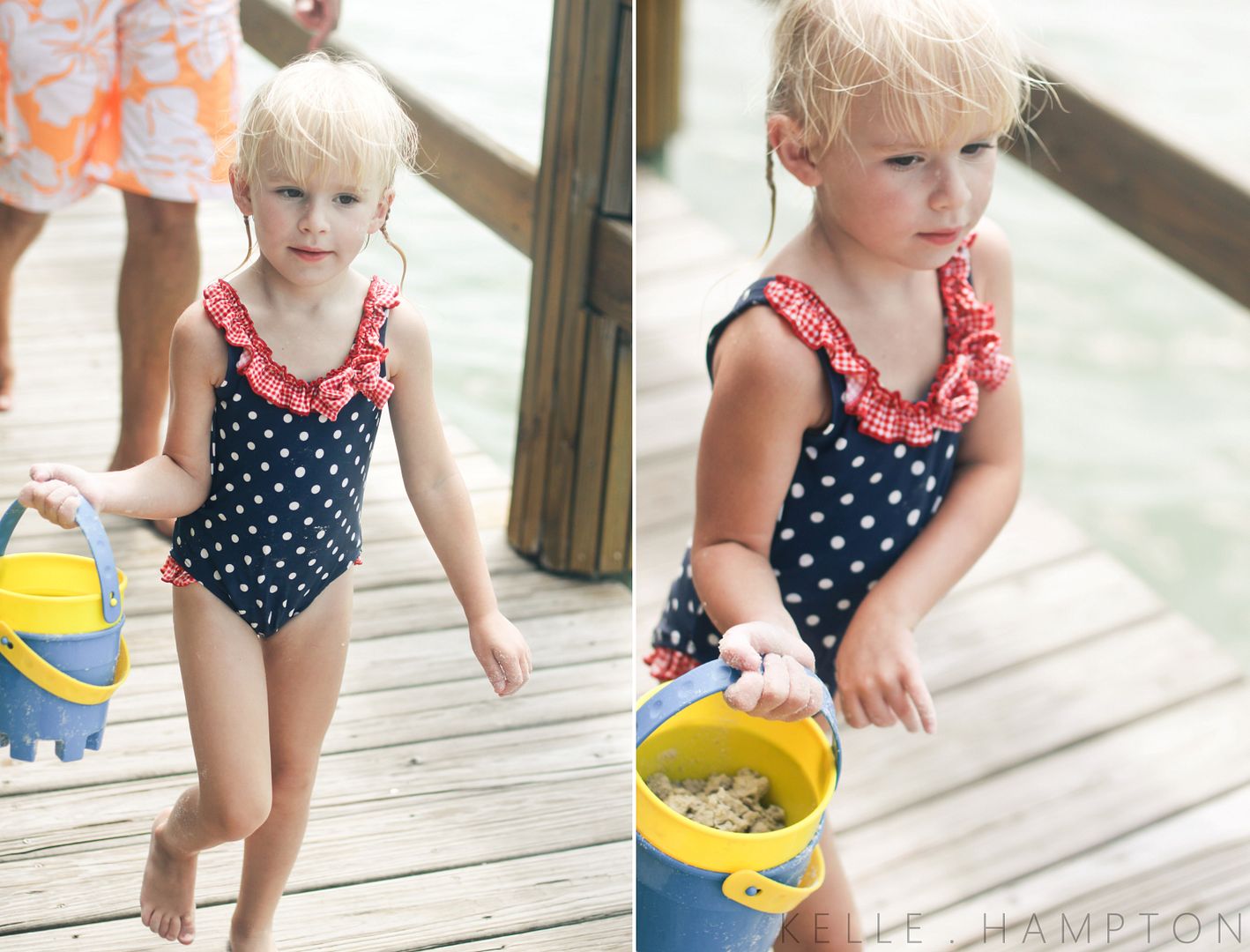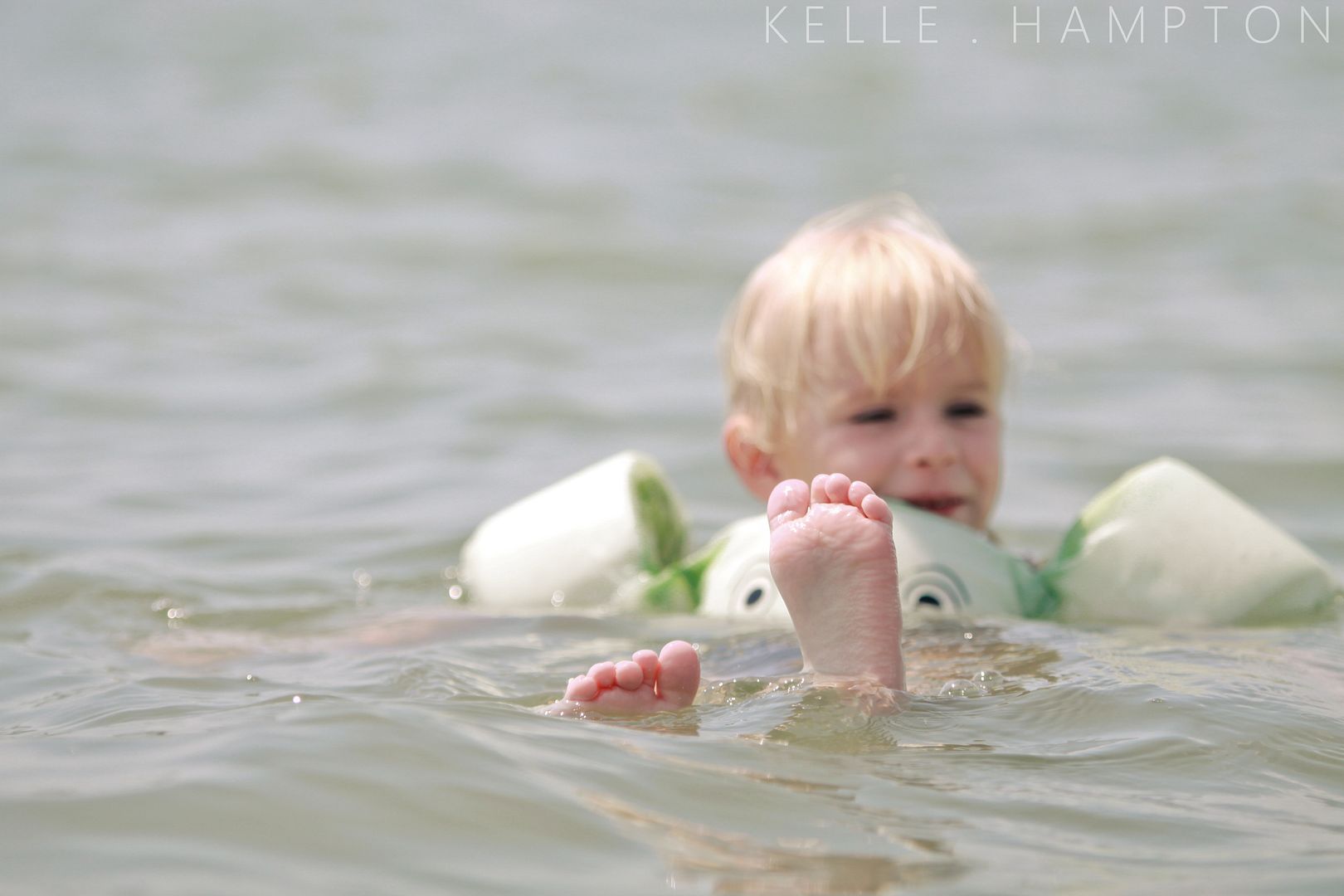 There may not be grand parties every year, but there will be celebrations–the confirmation that yes, I'm so glad you were born. A cupcake with a candle, a toast with paper cups, a lighter in the air floating to the chorus of a birthday anthem. I'll make it special because it is so worth recognizing. And I'm going to try and do better at remembering others' birthdays too. Less half-ass day-after texts. More showing up at random places with obnoxious balloon bouquets. Yes, that.
My friend Rebecca joined us for a family day at Isle of Capri Sunday.
I love that, just from visiting several times the past couple years, she has a whole scrapbook of Isle of Capri memories to draw from already. We recalled many of them as we sank our chairs into the shore–until the water swallowed our seats–and we watched as Nella slapped the glassy surface and winced at the salty water that slapped back.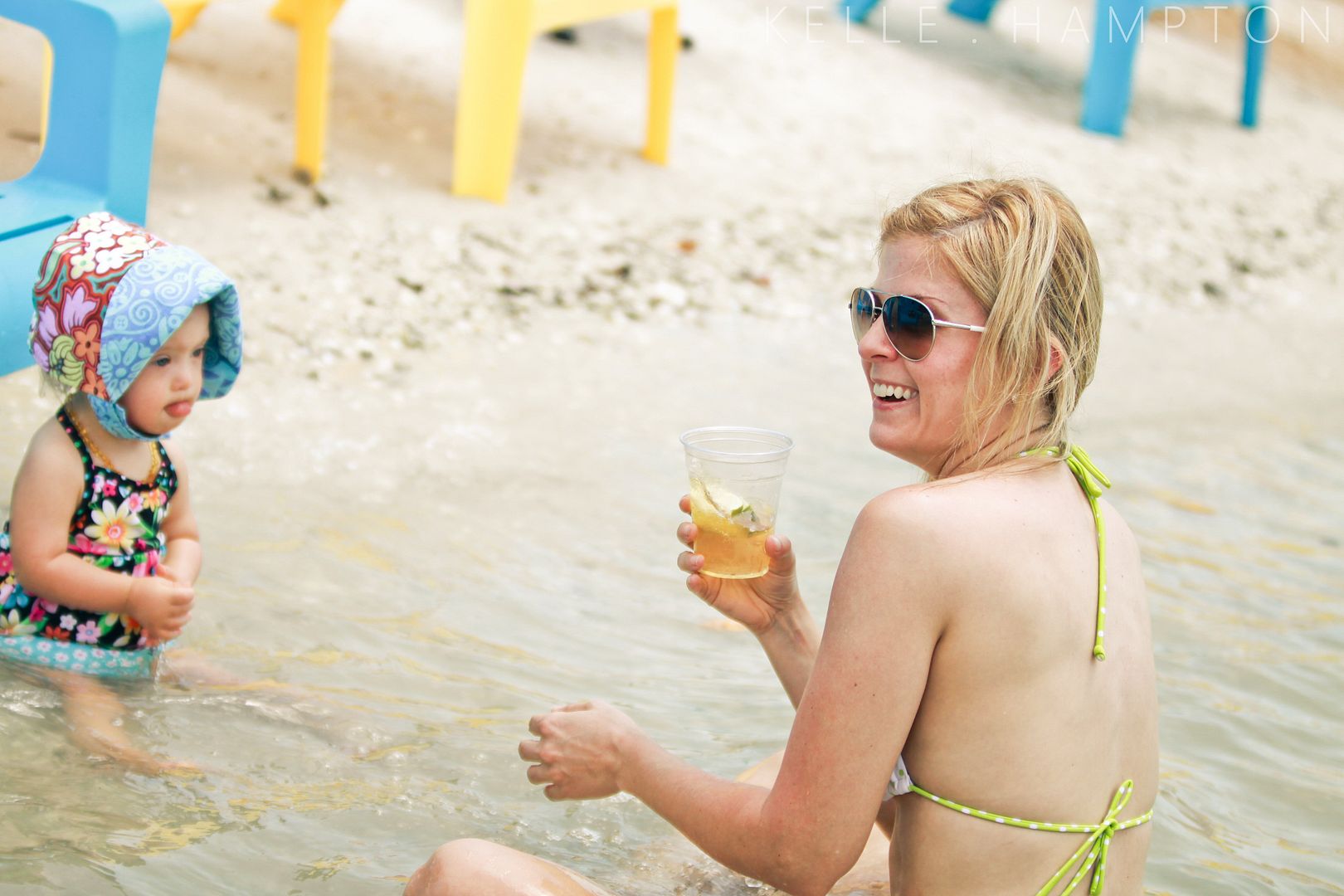 I met Rebecca when I was twenty years old, when we both volunteered part of our summer at Camp Catch-a-Rainbow, a pediatric cancer camp in Western Michigan. I'll never forget my first day of camp. I drove my teal Ford Escort wagon with the duct-taped fender into the dusty parking lot of Camp Pendalouan, parked it, and timidly walked toward the proverbial A-frame lodge for our scheduled orientation. I knew no one. My throat was tight, my stomach in knots, and I was secretly terrified I had signed up for the saddest experience of my life. Little did I know, my camp experience would become one of the greatest highlights of all my days–a magical event rich with laughter, parties, late-night pranks and lessons about life I'd need twelve years later. That is, sometimes, in the places you'd least expect to find it…happiness dwells abundantly. That and a friend for life.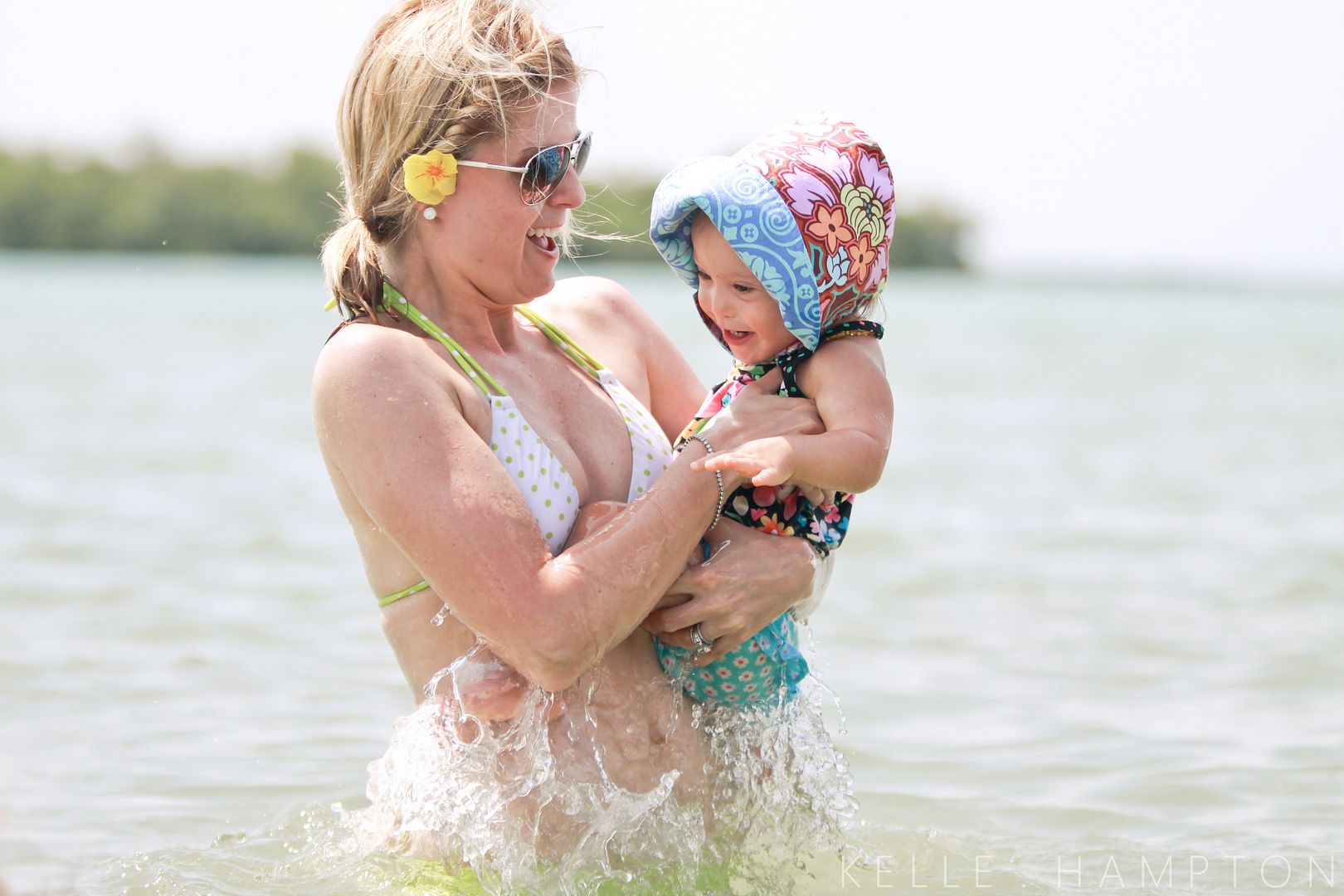 We knew we hit it off when we realized we both filled our camp suitcases with crazy wigs for the kids. Our connection grew as camp progressed–dancing, stories, cabin makeovers, huddling on bunk beds listening to fourteen year olds talk about losing their eyebrows and hating the way everyone treated them different. You can't do this kind of camp with someone and not connect in a life-long way. We returned to camp every summer for the following four years. Twelve years and two bridesmaid dresses later, we're still kickin'.
And, this week it's been dreamy to share coffee with her in the morning, listen to her convince Lainey to put on her pajamas at night, and toast to another Sunday at the beach while the legs of our chairs sink deeper into the sand and the water rises higher on our middles. As Rebecca said right about the time the tide was pulling back and she repositioned her chair to face the sun…"This so doesn't suck."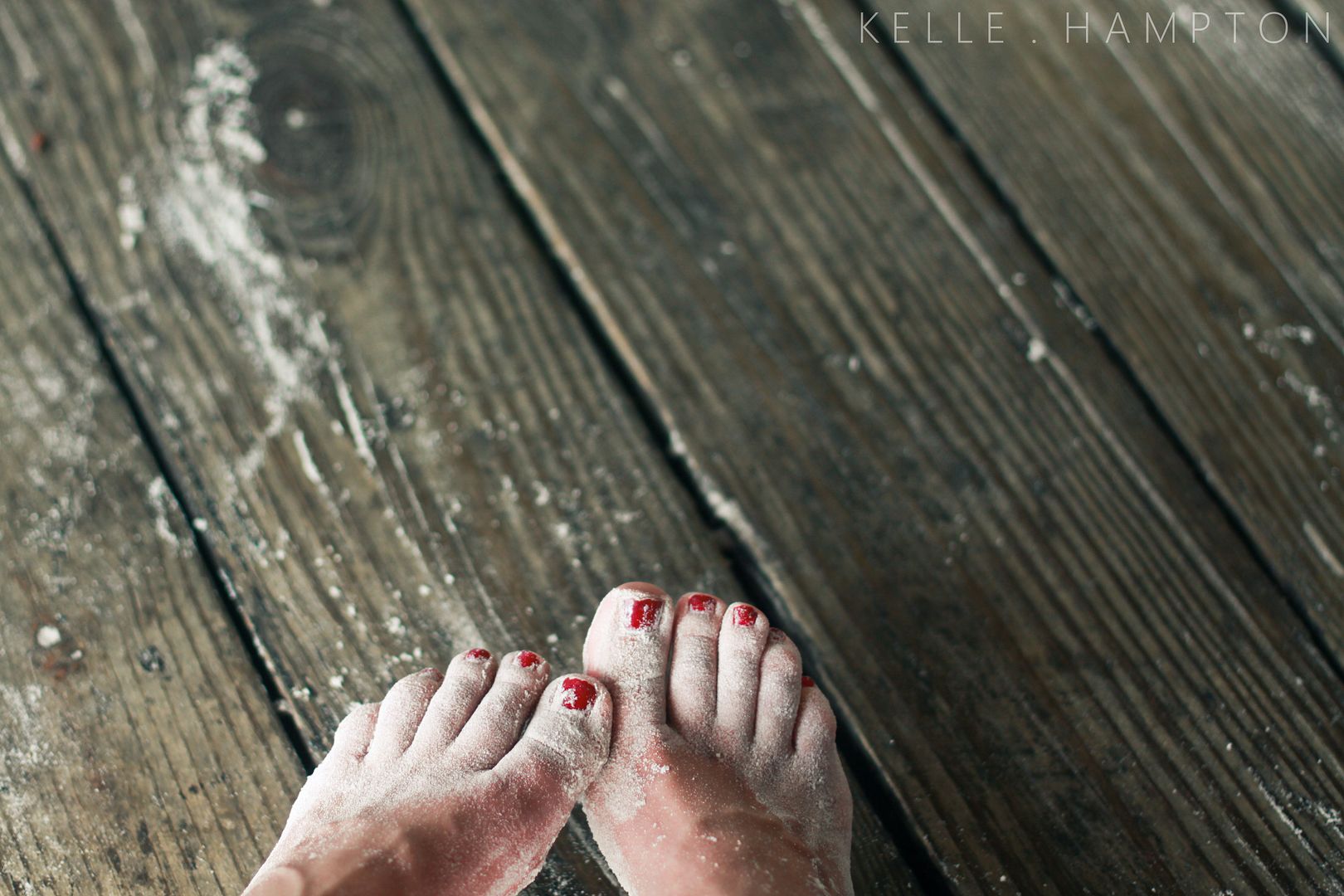 Suit from my favorite retro swimwear boutique and sponsor, Popina.
Lainey turned four and suddenly, she eats. My birdy little nibbler devoured multiple helpings of pineapple, grouper, buttered pasta…and finished it off, of course, with cake.
She thrives on salty mists and sweaty cheeks and never complains about the bottom of her feet meeting the sun-soaked patches of hot dock planks or the jagged bits of broken shell beach carpet.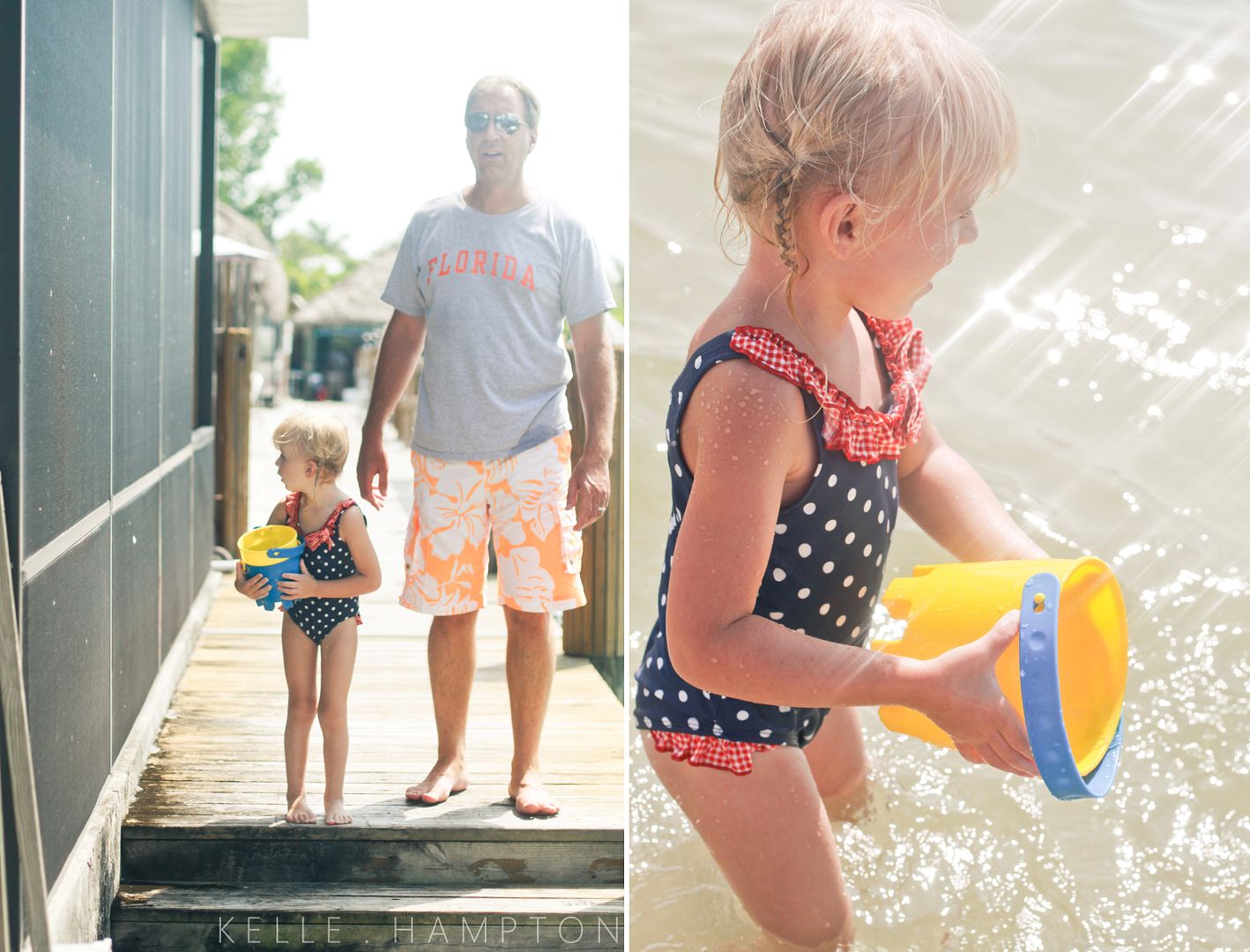 We finally brushed off the sand, folded damp towels and drove forty minutes home where we rinsed naked babies in the pool, zipped up stripey jammies and continued the spring lovefest in the driveway.

This one bestows kisses freely and proudly now. I lean in, pucker up and ask nicely. "Nella, kiss?" And she smiles. Pauses. Slowly leans forward, pressing her forehead against mine and then gives the most gentle, precious little kiss–her mouth open just enough for me to smell her sweet, milky breath. But the best part is when she pulls away. She leans back, impishly smiles and waits for it. The thank you that follows. She knows she's getting a gushy thank you and she works for it.
How's that for an encore?
Many of you commented on questions re: birthday party details from the last post. I added an addendum at the end of Lainey's Party Post with answers. I hope it helps!
Finally, I'm pleased to have Sweet Seat joining us as a new sponsor. Sweet Seat is a family company that designs and handcrafts beautiful booster seats on their own farm. Since we got ours, we've used it outside in the driveway for play, inside the house for eating, outside at the lanai table, at a restaurant and at Isle of Capri. It's easy to transport, simple to clean, and very nice to look at.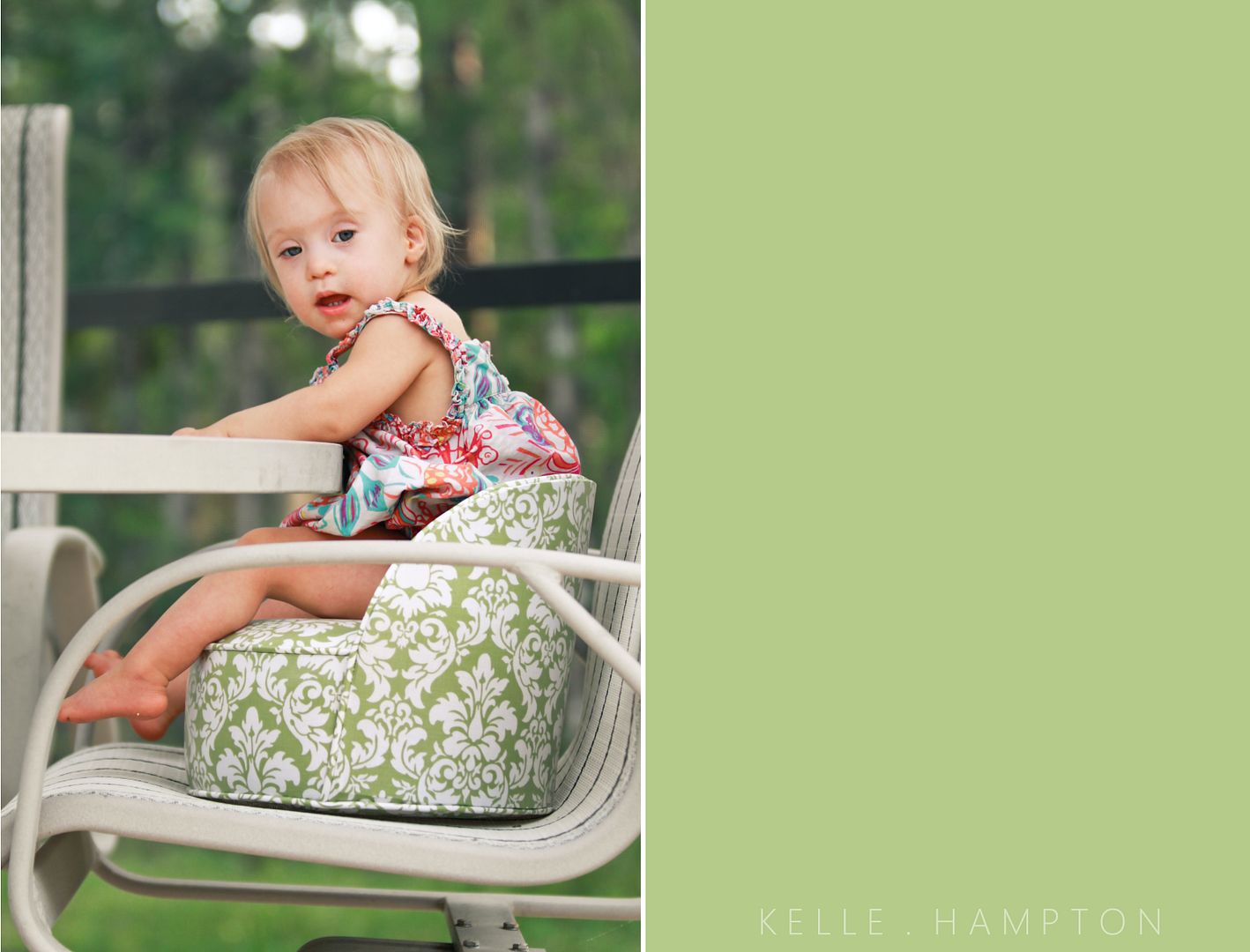 It makes a great baby shower gift or, even better, a present for yourself. Use Code BLOGS for 10% off your order. One comment from this post will be winning a sweet seat of their choice as well!
Post sunset sky encore:
A great week awaits.