This post is sponsored by Hallmark and is part of a series of ten posts I will be writing between now and the end of the year. What does that mean? Basically, that Hallmark's really cool because I still get to write my own opinions and in whatever way I like. No forced links or awkward drops of Hallmark products. (I interrupt this post to say Brett and I only decorate our Christmas trees in Hallmark keepsake ornaments, I love their Woodwick candles and we've stocked up on these sympathy cards for all bad things that happen over the next twelve years.) I'm kidding. I made that stuff up.
What's true is that Hallmark is running an inspiring campaign called "Life is a Special Occasion," and when they asked if I'd like to join a team of bloggers in spreading their message that little moments are to be celebrated, I was stoked. Really? Get compensated for writing about savoring moments with my kids, sharing a laugh with my friends or slipping out of the house to make a memory with my family? Um, sure.
This is my thing. My mission, my passion, my niche. If we could have a neighborhood parade throwing candy every Tuesday for no better reason than because the third day of the week should be celebrated—well, sign me up. Life is beautiful, Baby.
And while yes, I thrive on holiday adrenaline and birthday party planning sessions, it's the in-between that is truly worthy of celebration.
Peanut butter fingerprints on windows.
Late-night stories read under the comfort of cold sheets.
Soap bubble beards in the tub.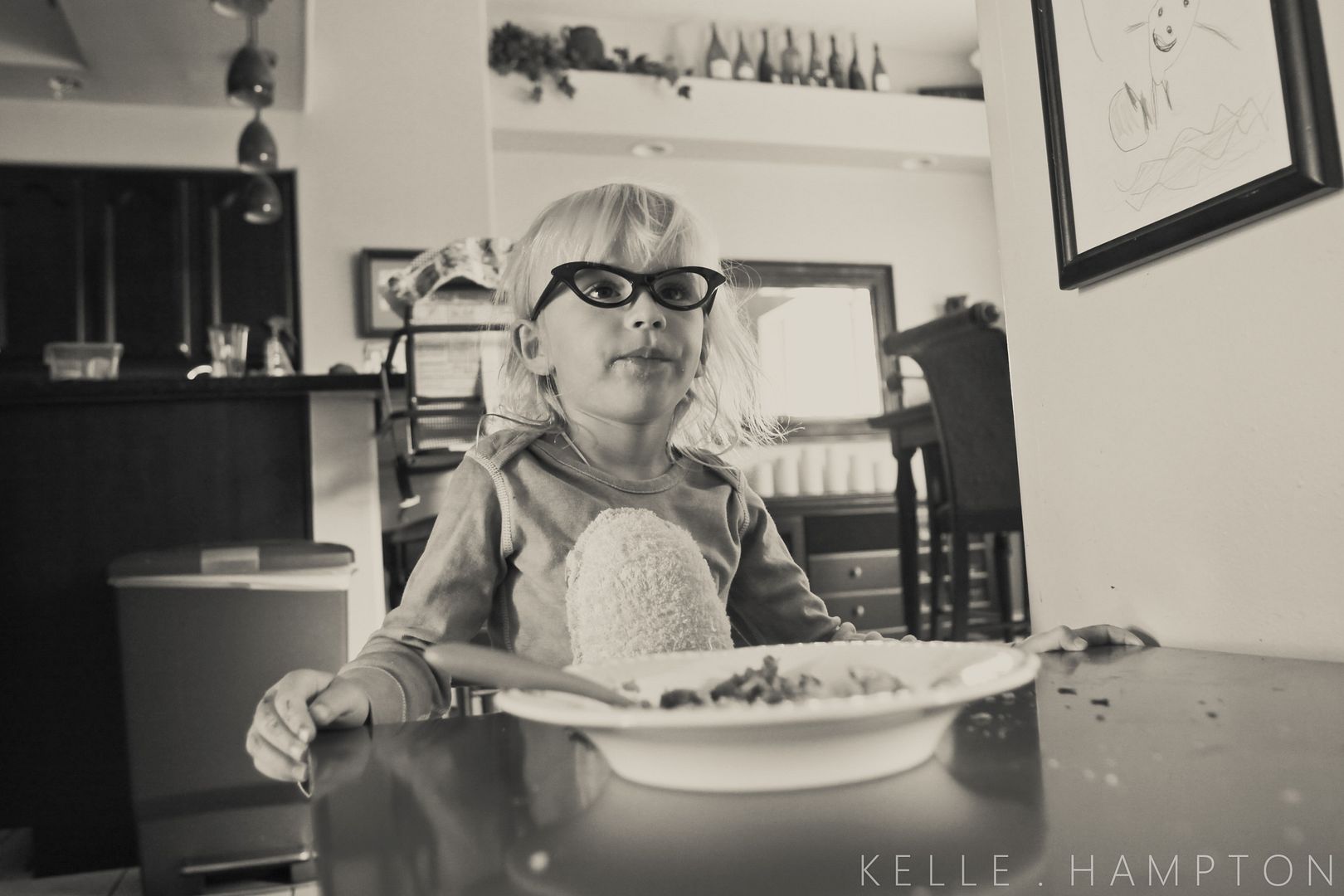 Stick figure masterpieces framed on the refrigerator.
Cold cider on October afternoons, hot chocolate on December nights.
And random I love you's in between all of it…just because.

What if we made more efforts to send cards for things like this rather than the obligatory "Happy Birthday" card we frantically rush to the post office just to beat our three day belated record?
I might be the world's worst card-giver because I forget birthdays, I'm terribly last minute and there is a Mother's Day card for my mom addressed and sealed, stashed between bills on my counter, and it's now July. But just like I'm more likely to show up for a spontaneous all call to the beach for sunset rather than an event planned weeks in advance, I'm more likely to rise to the occasion of sending a heartfelt card that celebrates the in-between. Just Because—with no pressure to make it to the post office for a timely arrival. And you know what? I don't remember birthday cards people have given me, but I certainly remember any time I've walked to the mailbox to be pleasantly surprised with an unexpected "I'm thinking about you" card.
So, I grabbed Hallmark's Get Carded challenge by the horns. The challenge: Write in seven cards, chosen from an assortment provided by Hallmark, and send one every day for one week. Not for birthdays, not for anniversaries…just because Life is a Special Occasion, and saying it in a card is a good reminder to celebrate little moments–not only for the recipient but for the sender. Which brings me back to my repeated ramblings on the double-edged sword of altruism. When we do things for others, it makes us feel good too, and that little twinge–that rush of satisfaction, that feel-good burn–it is fueling and inspiring, and it makes us better people. Pay it forward…inspiration is a two way street.

My dad always draws on his envelopes. Kill two birds with one stone and make not only the recipient smile…but the postal workers too. Why hello there, hardworking Mailman. Here's a unicorn for you…have a happy day.

From the wrinkled pages of my tiny white address book, I carefully chose seven cherished friends, and seven envelopes I addressed with my favorite pen. With each name I wrote, I was reminded of the little things I loved about them.
Roberta, my old boss in Michigan, my second mama who always smiles and sends sweet e-mails just when I need them. I told her I loved her…just because.
My Aunt Esther who rocks two braids like no one's business, inspires me to always keep a bottle of Coty's Wild Musk on hand, and never fails to send our family an Advent calendar at the beginning of every December. I told her I loved her…just because.
Katie, my kindred spirit whose hands guided the deliveries of both my girls into this world. She loves my Saturday morning waffles, and I love her mood-lifting sarcasm. I told her I loved her…just because.
My friend Andrea who sat next to me in ballet for weeks as we watched our girls point their toes, and finally chased me out to the parking lot one day and introduced herself. She busts out Broadway tunes in the middle of Michael's craft aisles and knows all the words to the Wicked songs. I told her I loved her…just because.
My friend Rayna who just had her second baby and is redefining her mama roles and sleep patterns as she juggles two boys that love her. I couldn't find the "you just had another kid, you're probably losing your mind about now" card so I sent her one that would make her smile. I told her I loved her…just because.
Laura, my "momster" – too young to be my mom, too loving and maternal to be my sister, and yet she fulfills both roles for me. There at any given moment to tell me it's going to be okay or send me into side-splitting laughter with her text pictures of American Girl Dolls doing grown-up things. I told her I loved her…just because.
And finally, Heidi, my best friend whose length of summer stay in Michigan was not approved by me. I miss her. Terribly. And I realize what she means to me when she's gone. I told her to come home soon. And that I loved her…just because.
I received several texts within a few days after sending the cards, but I didn't need to hear back. The act of licking envelopes, adhering stamps, drawing happy faces next to the addresses before I stuffed the cards in the mailbox—it was an inspiring ritual that reminded me to focus on others—to let them know that they were each important and appreciated.

Nothing says "I love you" like a chiguagua in an embellished sombrero. This dog knows how to celebrate little moments, let me tell you.

Sometimes, it's awkward to tell someone in person that you really love them. Cards make it easy. I've always thought a great card would simply have the words "I Like __________." And you fill it in. I like your new bangs. Your wit. Your contagious laughter. The way you pay attention to my kids. Your style. When my phone dings with a text from you. The way you celebrate my successes. The way you challenge me when I need to hear it.
When's the last time you really told someone how you felt? Not in an e-mail. Not in a text. But with a pen. Written from the heart. To be read and reread on a bad day.
You too can join the Get Carded challenge. Like Hallmark on Facebook and enter their contest for a chance to win $5000. Plus, ten comments from this post will be randomly selected to win a card pack from Hallmark (announced in Friday's post). Tell me, what's the most memorable just because card you've ever received?
Mine? Years ago—many years ago—I found a card a friend had tucked in my bag when I wasn't looking. I opened it up and, written in pencil in little lower case letters it said, simply…i love you. It made me cry.
Get carded today. Make someone happy. Tell someone you like their new bangs. And don't forget to check out Hallmark's Life is a Special Occasion campaign and see how some other bloggers are celebrating the every day moments that make life grand.
What a lot we lost when we stopped writing letters. You can't reread a phone call. ~Liz Carpenter