For three days now it has rained. Somewhere out in the gulf, Tropical Moisture has unpacked his bags and decided to stay a while, and his staycation has consequently colored our skies to a constant state of dreary gray. The sky looks like an ashtray, even though the glass-is-half-full voice that dwells within is begging me to retract that statement or at least change my description to mysterious silver. Pensive sky is, I believe, how I've referred to it in the past, but the monotony of this weather pattern is wearing on me and affecting my mood.
I went down to the beach today, just a quick trip to inhale the best of the stormy landscape, the brightest and most open of skies, even though the sea sky was still heavy and gray. The mangroves were thick with mosquitos, and the sand was dense and wet. But the view from under my umbrella was still beautiful. Quiet.
Just as I was arriving, an older woman was crouched over on the boardwalk, wringing out her socks. Her hair was still dripping, and her clothes stuck to her skin like wet paper.
"That's not from the rain is it?" I asked, startling her on a vacant beach.
"Oh no," she smiled. "I got down here, saw that quiet water, and it looked so inviting. I jumped in, clothes and all, and floated on my back in the rain. It was amazing."
I smiled. I'd like to be her someday.
I haven't taken very many pictures the past few days as good light is absent, and that vibrant inspiration that's easily ignited by the sun seems to be a little lacking these days. It felt good to force myself to take a few shots on the beach though, to find my inspiration even under stormy skies.
*****
Nella has taken up climbing. This chair is, as Goldilocks would say, "just right" for Little Bear, and she's memorized every step to get up in it, turn around, sit, and slide back down to start over.
*****
RAINY DAY D.I.Y. Photo Display Project
Obviously, we have a slew of photos to choose from for display in our home. But displaying them the same way can get boring. Framed 8 x 10s? Fuhget about it. I am always looking for (inexpensive) new and interesting ways to display our pictures to tell the story of our family. This one happens to qualify for debeigifying as well (a long project I'm working on, room by room. Color and Character!)
1. Begin with 12 x 12 frames. I purchased these at Michael's–buy one, get one free. I spray painted them red to add some ooomph for our walls.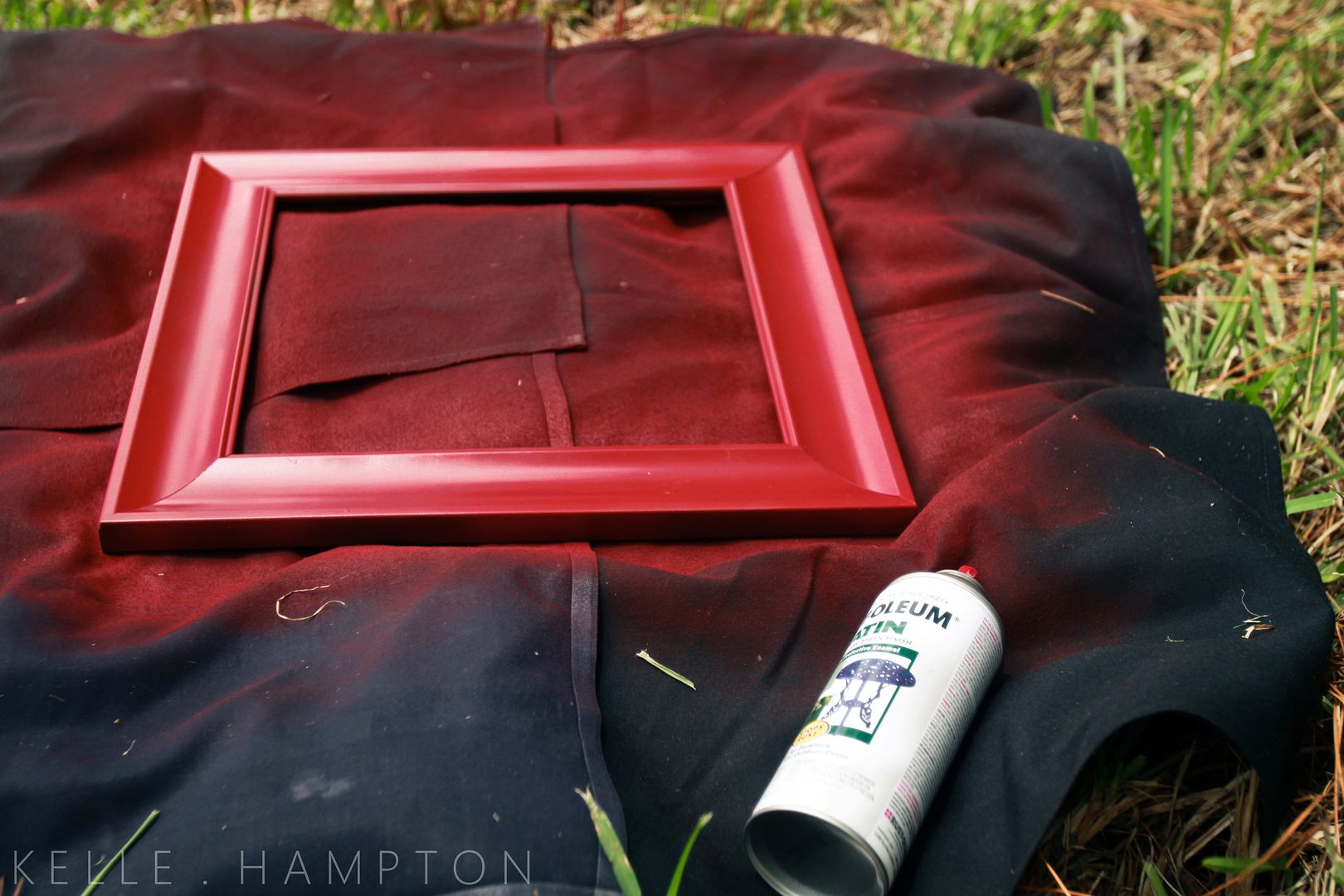 2. I discarded the glass as I was going for a 3-dimentional look and wouldn't need it. I traced the back of the frame onto a piece of fabric, cut the square out, and adhered it to the frame backing with spray adhesive.
3. I hot glued 1/2 inch wood blocks (Michaels) onto the middle of the fabric backing for mounting.
4. Next, I used 5×5 photos I had printed on Styrene (I used WHCC Labs) and hot glued them onto the block mounts.
5. Secure back in frames. And Voila. New photo wall, highlighted nicely by crappy overcast lighting.
And that little project right there was almost as good as sunshine.
*****
Congratulations to the Net Nanny Giveaway winners:

Comment #8, Emma: The 4th Juky is one of the things I miss most about living in CA! The pictures are lovely but the last shot is completely awesome! Glad that you had so much fun xx
Comment # 185, Jayme Smith: You mix your pictures and words so beautifully. I am so glad that I found your little piece of the net. PS. So jealous of the fireworks. We had to watch them on TV here in Texas
Please send your contact info to [email protected], and your registration license number will be e-mailed to you soon!

*****
Welcome to our new sponsor, Amber Silva's Stella & Dot store. I just went peeking around and fell in love with about twenty different pieces. Her shop features both casual and night-out-on-the-town jewelry pieces as well as children's jewelry. And I can't tell you how many times I've complimented someone on their jewelry only to hear them reply back "Stella & Dot."

Left, La Coco Turquoise Bead Necklace with Paradise Brooch; Right, Silver Charm Base with Leaf Charm, Turquoise Briolette Charm, and Wishbone Charm.
Contact Amber directly and e-mail her your order at [email protected] and she will give you free shipping.
One commenter will be randomly selected from this post to win a $50 gift certificate to Amber's Stella & Dot store.
*****
I'm working on a few projects right now, some of which will make it to the blog soon. Stay tuned!
We'll be back tomorrow!
Happy Day!