Today, I bid farewell to Coffee. Our relationship goes way back, and we've certainly had our starry-eyed moments like that one hot fireside date in Utah when he slayed me with his foamy cap, his rich and creamy sips, his double shot of caffeine. Oh, he's slick, that coffee. But his caffeinated dark side's been messing with my body, and I wanted to explore other options–date other drinks, you know. So I'm in the early stages of a relationship with this barley chicory root dude even though I'm not really the barley chicory root kind of girl. Our first date went well. With a little half & half, he has nice photogenic swirling capabilities. He says he has beet and fig extract which sounds like a pick-up line, but he called me for a second date, so we'll see how it goes.
*****
We enjoyed a weekend of ebb & flow.
Flowing out of the house for a birthday party, a grocery run, a trip to Grandma's and receding back home for Hi Ho Cherry-O, pajama lounging, and an important board meeting of the dolls where they discussed stock options and whose fake hair wouldn't stay in a pony-tail.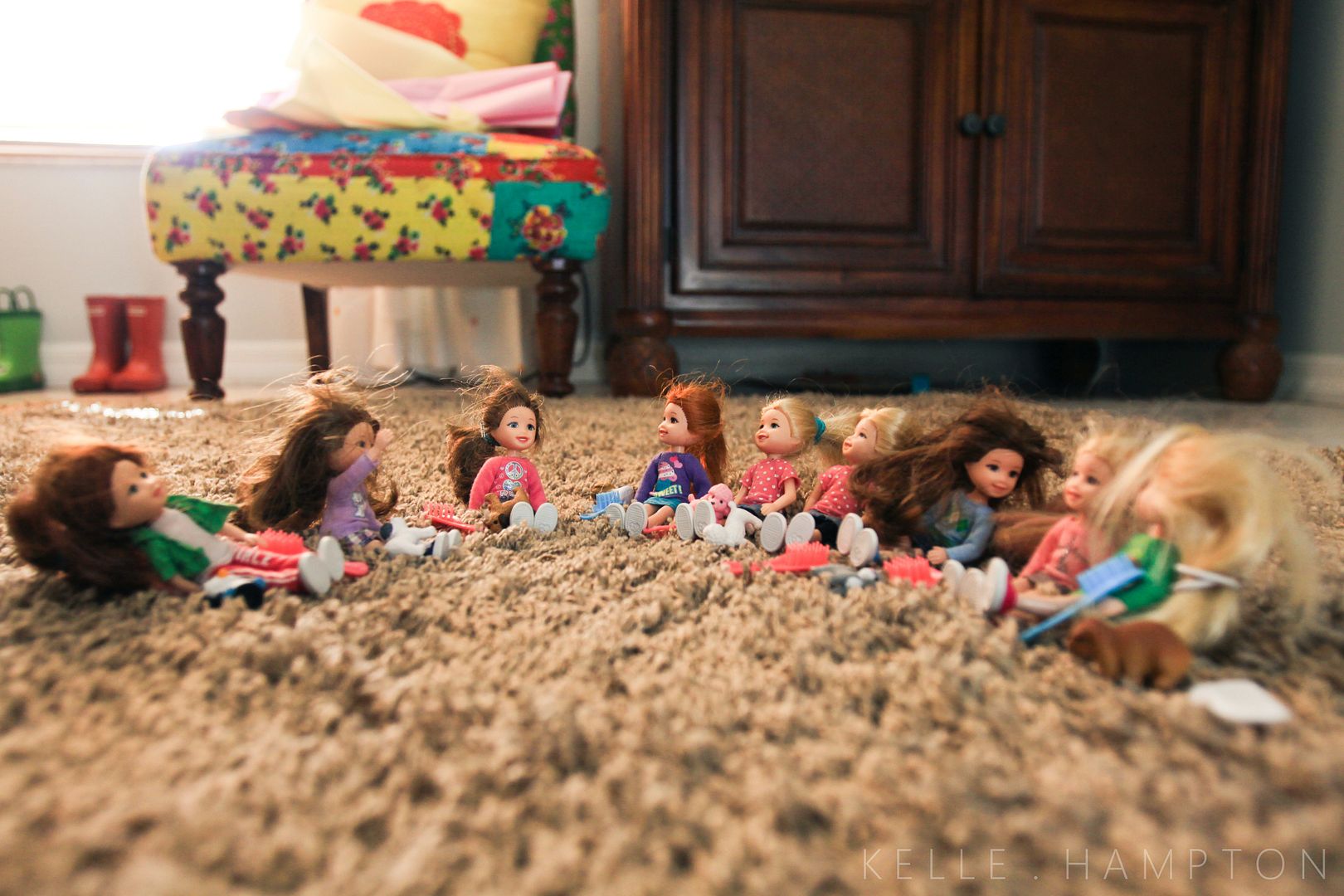 Okay, I'm sorry. Lainey says it's not a meeting. They are camping. My bad.



Saturday, we ventured out and about with a litter of Minnie Mice for Lainey's friend Aleena's birthday party: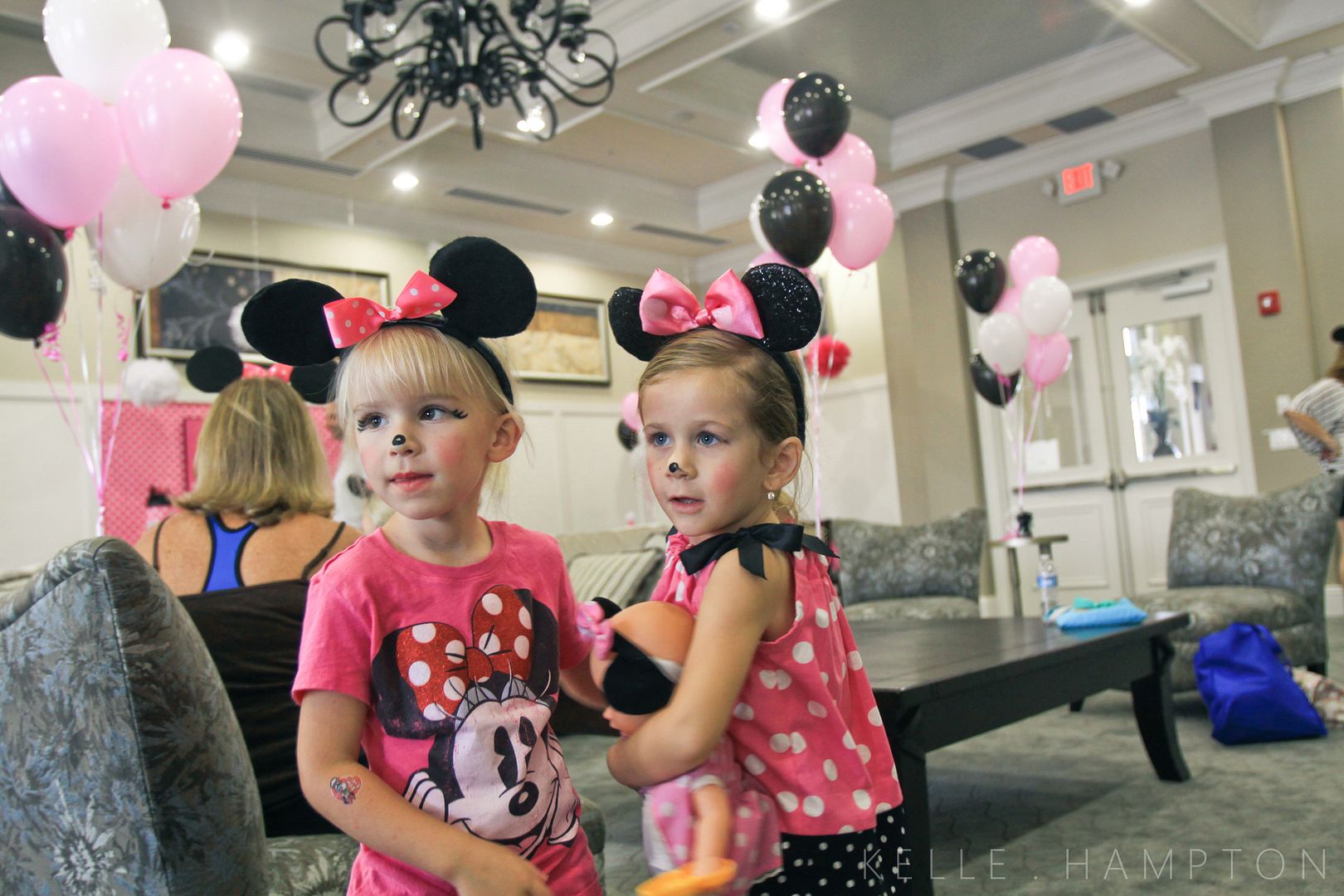 It was, as Minnie Mouse herself would say, so adorable.
Nella discovered a new state of ecstasy with this lolipop. Like she knew it wasn't really for babies, so she went to town licking the bejesus out of it before I could take it away.
And the ears would have never made it to her head had she not fallen asleep. She's getting picky about headwear.
Lainey accompanied me for some routine errands Sunday morning, and I realized–as much as I always love to be with my kids, it's shifting from less of a responsiblity of taking her with me into more of an experience of complete pleasure. She buckles her own car seat, she tells me funny stories in the car, she helps me find oranges with thick skins and no soft spots, and she walks next to me–confidently yet ever-so-gently holding the edge of my skirt while I push our cart.
Her presence has flourished from daughter who makes me happy to little friend who makes me laugh. Who keeps me company.
As we were leaving the grocery store, I pushed my cart with the crazy wheel (This is a given. I am now sure I was predestined in life to only push carts with crooked, dragging, screaming squeaky wheels.) back to the car and encouraged my girl to buckle up while I loaded up the back. She stopped before she climbed in, looked up with her milk chocolate eyes and her infamous shy smile and said, "I like you."
We say "I love you" all the time–so much it sometimes trickles off our tongue without thought. But this was different. This time, like meant so much more than love, and I knew she carefully chose her sentence, just like I would carefully choose mine.
I put my bag down, squeezed her and smiled back. "I like you too, Lainey. Very, very, very much. You're my friend, and I like being with you."
I like you–it's simple, especially for a gushy girl like me, but I want to say it more because it feels so authentic and certainly far less used than love. And maybe that's what's changed with outings with my girl. I've always loved being with her, but I realized Sunday morning as I tilted my rear view mirror to watch her silver clogs kick to the rhythm of the music on the way home…

…I like being with her.
And I very much liked the rest of the weekend.
We spent Sunday afternoon with Grandma Colleen or, as Lainey says, Gramma Caleen.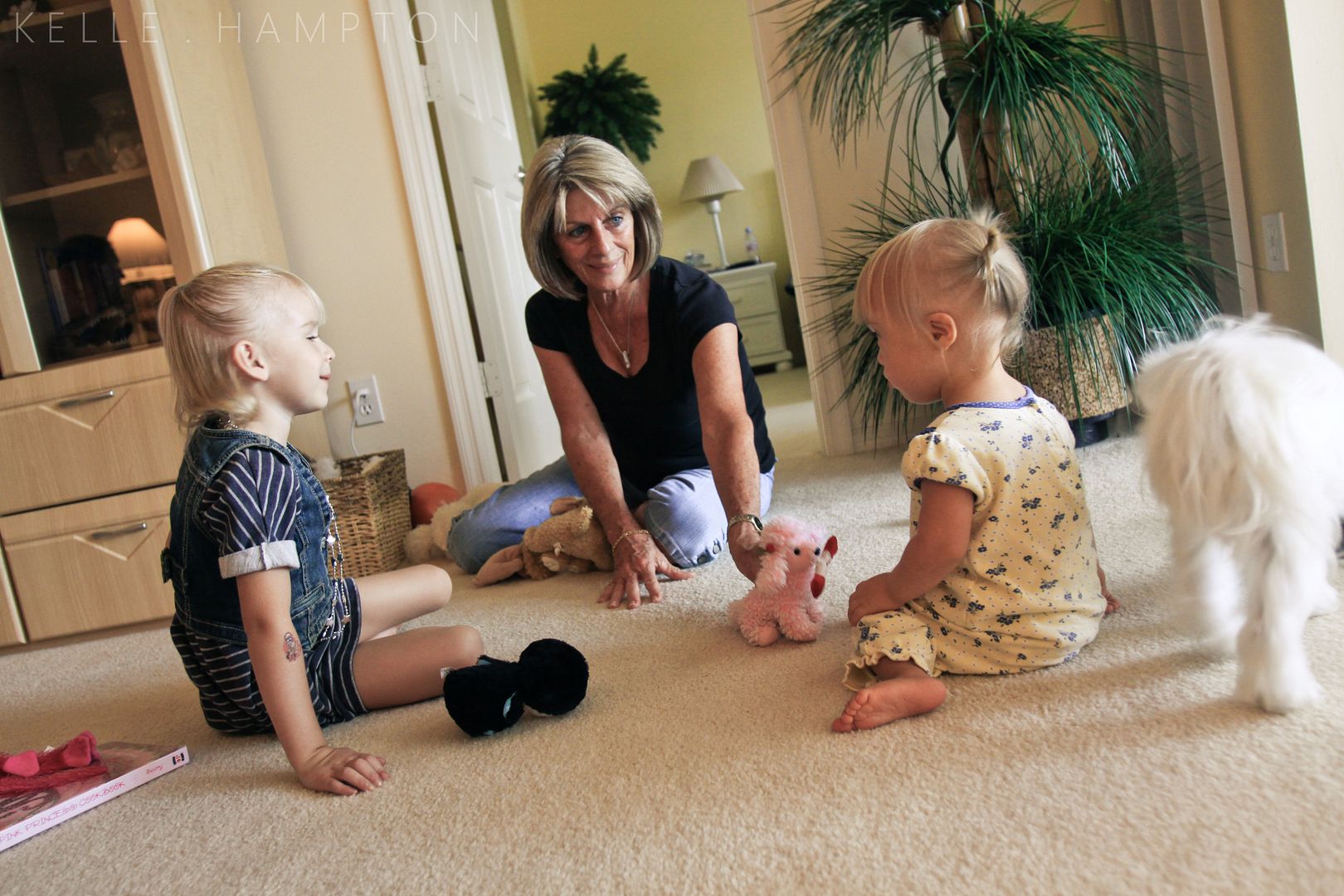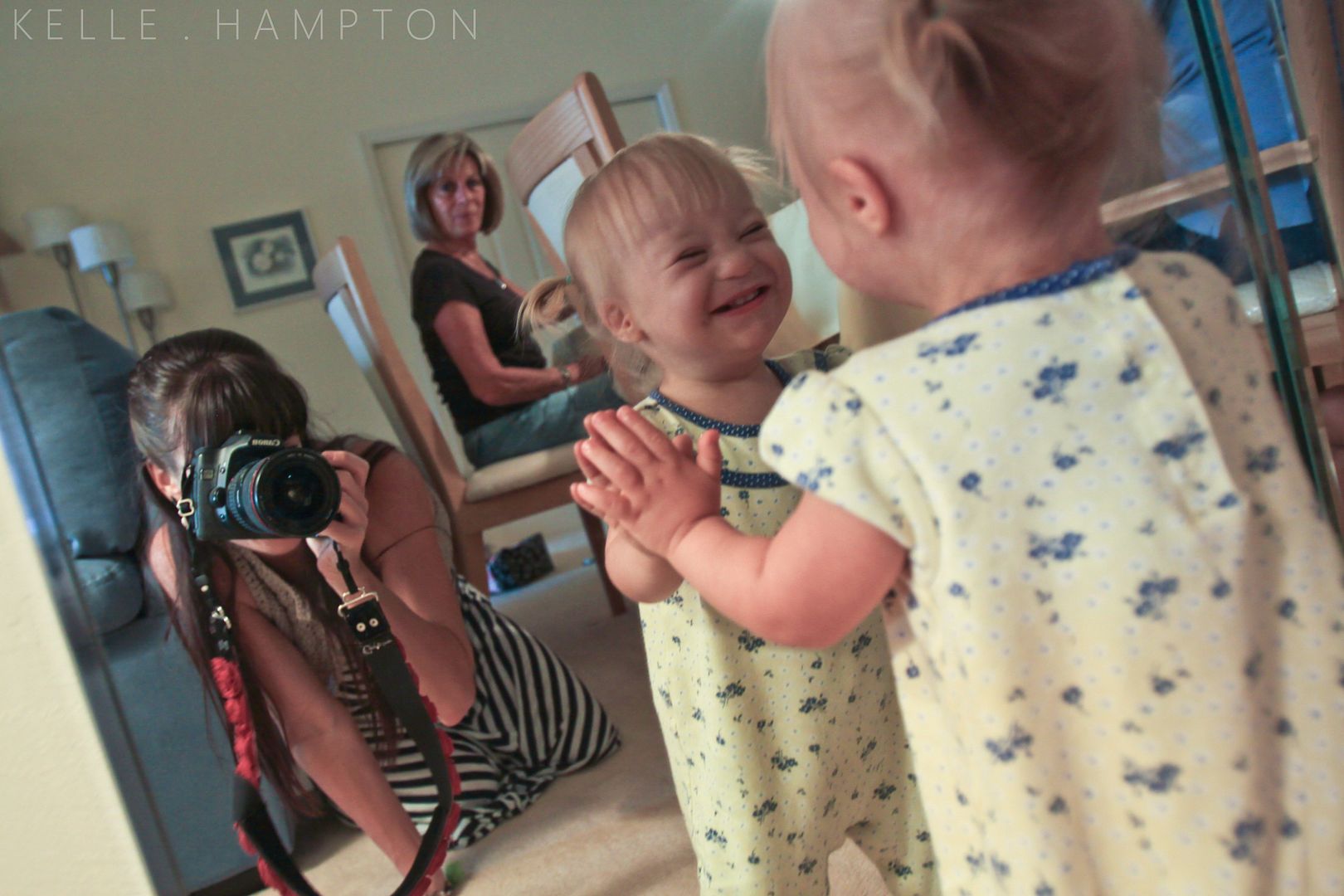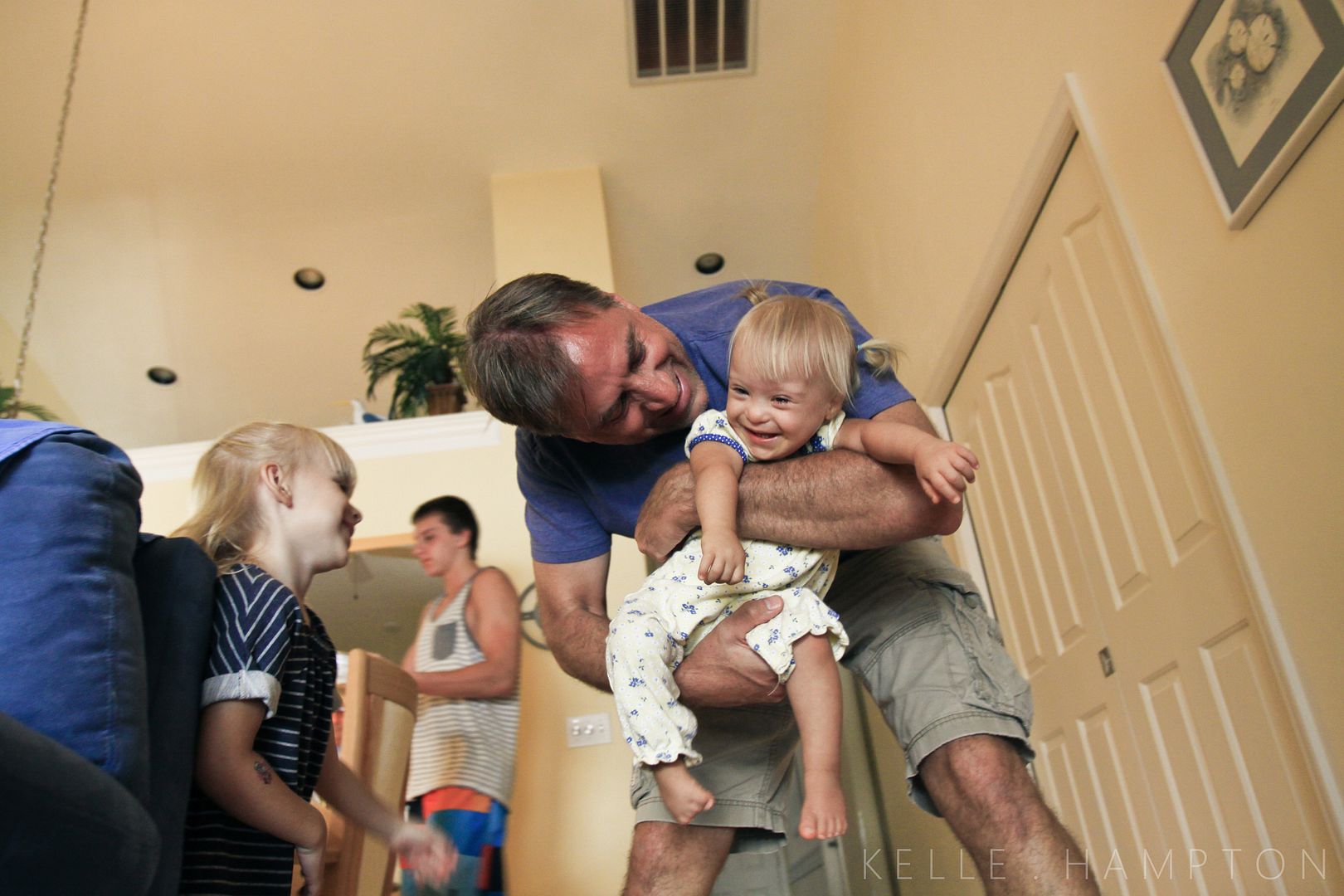 And finally, today was a little preview for tomorrow.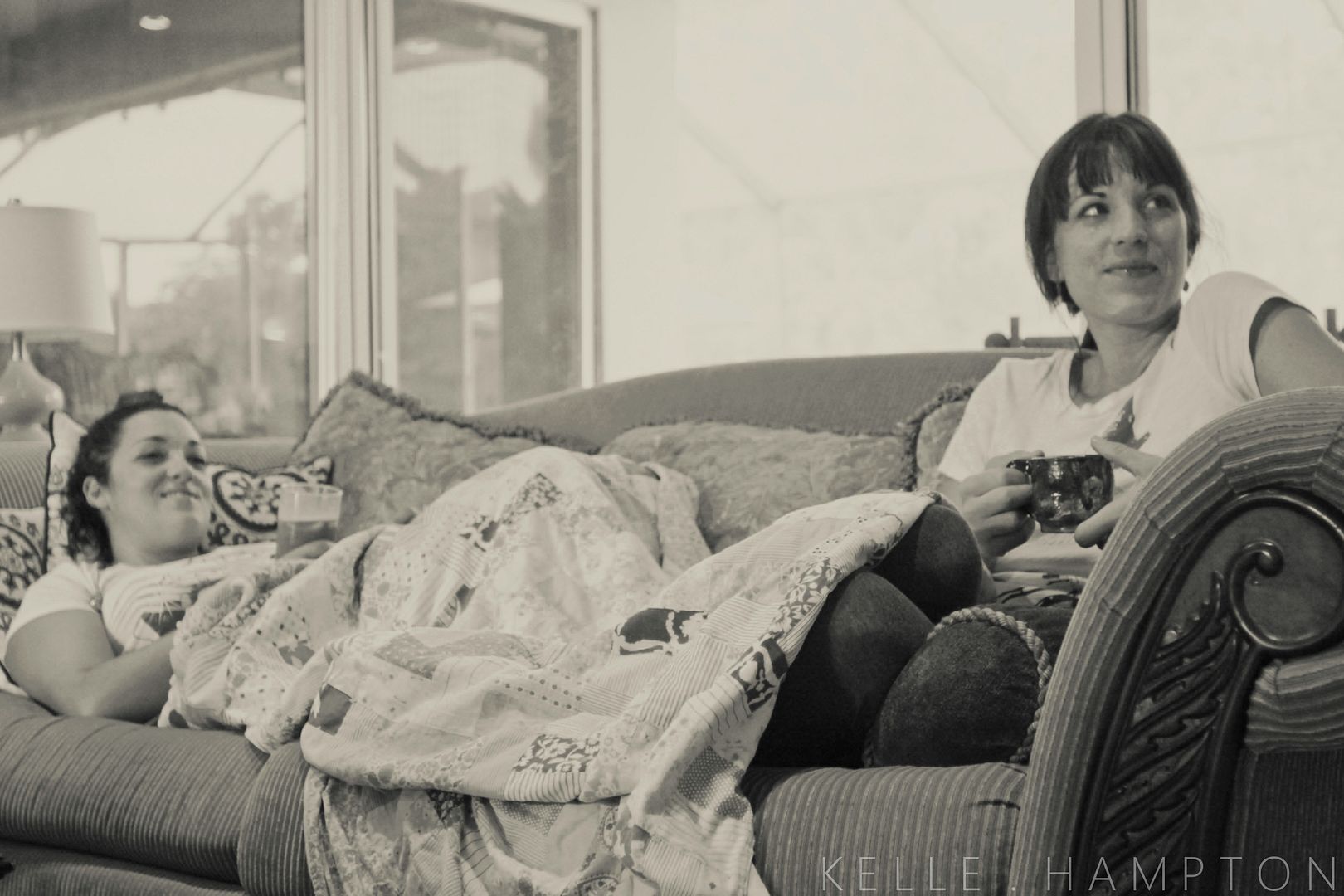 Heavy skies and a best friend smitten with pregnancy sickness prompted a half day of hiding under quilts, watching While You Were Sleeping (in my top ten rainy day feel-good movie collection), and forking into our homemade cherry pie while it was still steaming so that browned crust collapsed like pot holes into hot cherries underneath.


The extra "baby pie" we make with every pie now.




And nothing makes me happier than hearing silence for too long, running to check on trouble, and finding four kids–Nella included–just a hangin'.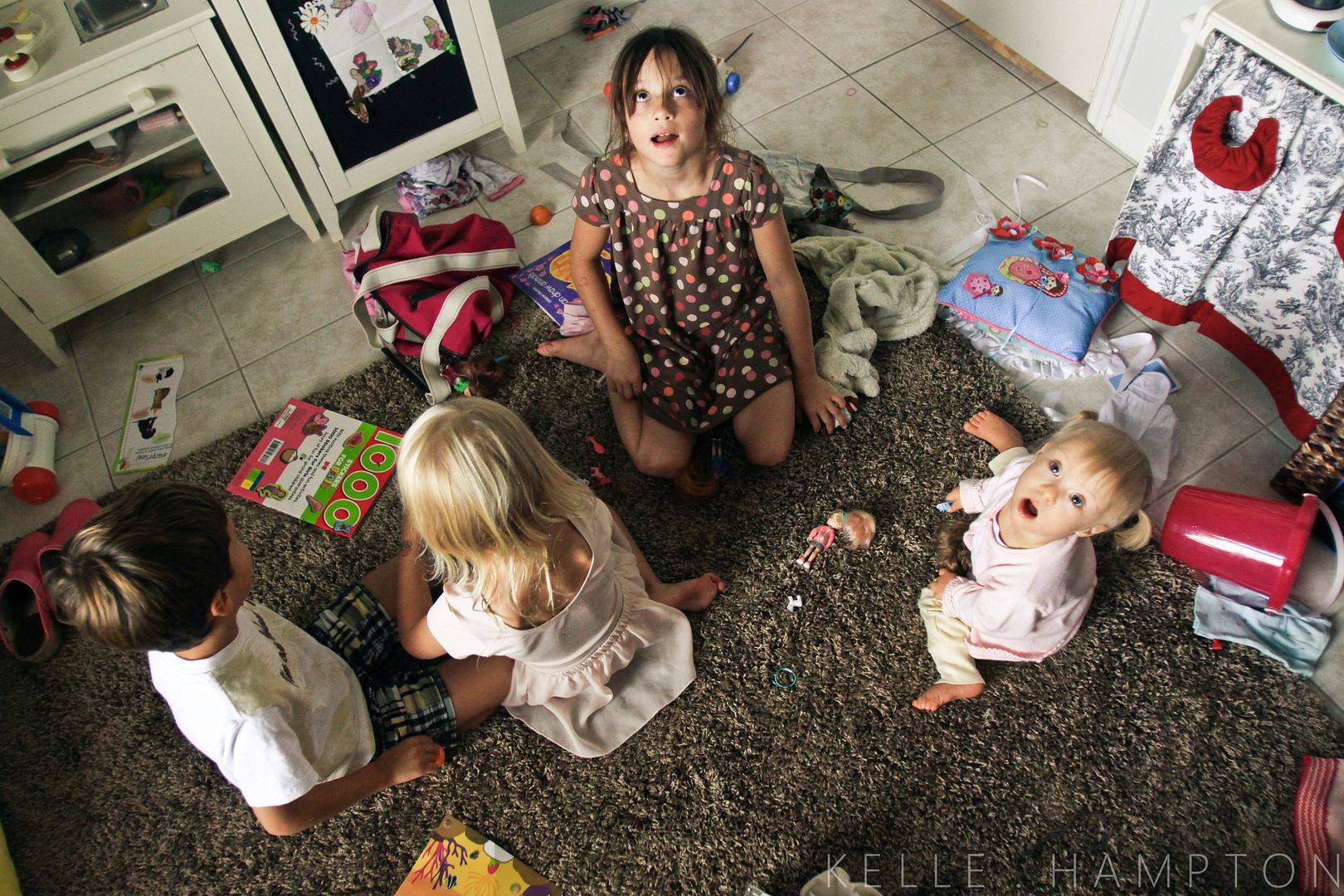 Tomorrow is TURN IT OFF day for us. I'm looking forward to it. No T.V., no computer, no e-mail, no texting. All day. I honestly don't know the last time I spent a full day disconnected from the world, and I have a feeling I'll draw some insights from the clarity I'll experience. Perhaps caffeine isn't the only demon that's been messing with my mojo. I'll be back on Wednesday to write about it in a Hallmark sponsored post.


Thank you, Aunt Rebecca, for Nella's boots. She finally fits them!



*****
Giveaway winner for Bubblewish Light Set: Comment #139, Lace Escapades:

I babysit a little girl who does the exact same thing with her bike, so by the time we start walking home, I'm giving her a piggy-back ride while pushing her bike as well! 🙂
Congratulations, Lace Escapades! Please e-mail your contact info to [email protected].


Wring out the last bits of summer sun with a Popina retro swimsuit…a nice last hurrah to summer, if you wish.
*****
Tomorrow morning I will go to second base with a cup of chickory root and enjoy my girls, uninterrupted. I think I'm going to love it. No, I think I'm going to like it.
Happy Monday to you and you and you.