Bike rides always start off ambitious for us. Lainey pedals furiously several paces ahead, and I push Nella in the stroller with a steady quick step to keep up.
Without fail though, bike rides don't end well. We get to the mountains, the lake, the house with "that lady in the yard"–a.k.a. the Virgin Mother statue outside the big white house–and Lainey calls it quits. Her legs are tired, her helmet hurts her, her feet don't want to pedal. So she pushes the stroller and I walk three blocks home like this.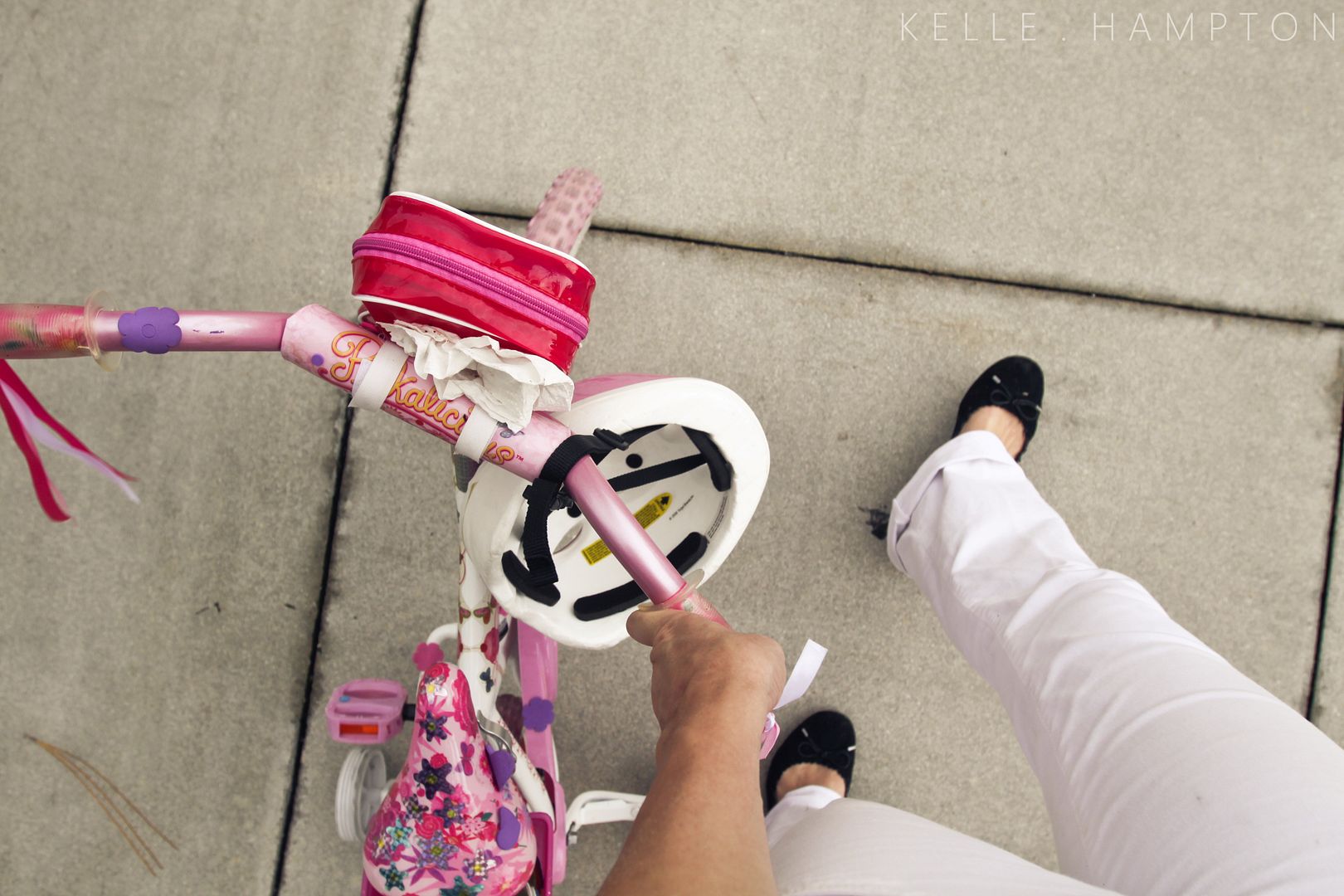 But she does draw a really nice pineapple.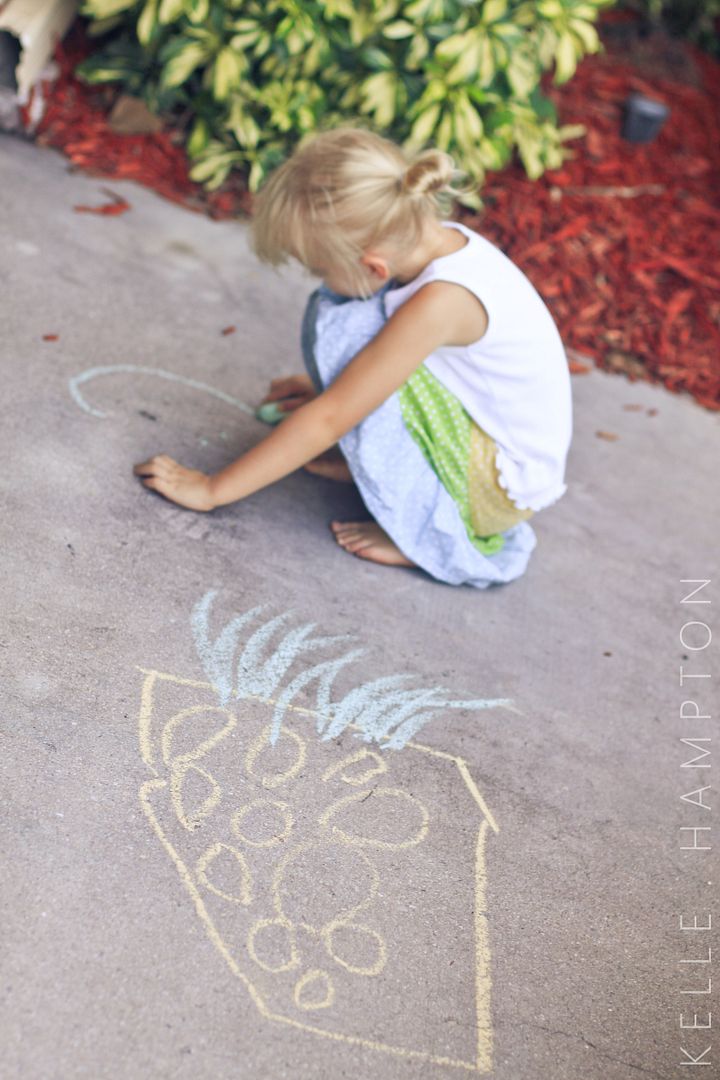 *****
Ever been hit by a glitter baton? It hurts.
Nella loves it. Everyone else in the family hides it. And the two barrettes Nella is wearing are five less than she was wearing earlier today, thanks to her sister.
*****
Our evening began in the driveway tonight…
…and two minutes into this little ride, I had to run to save Nella from falling out because Sister was dozing off.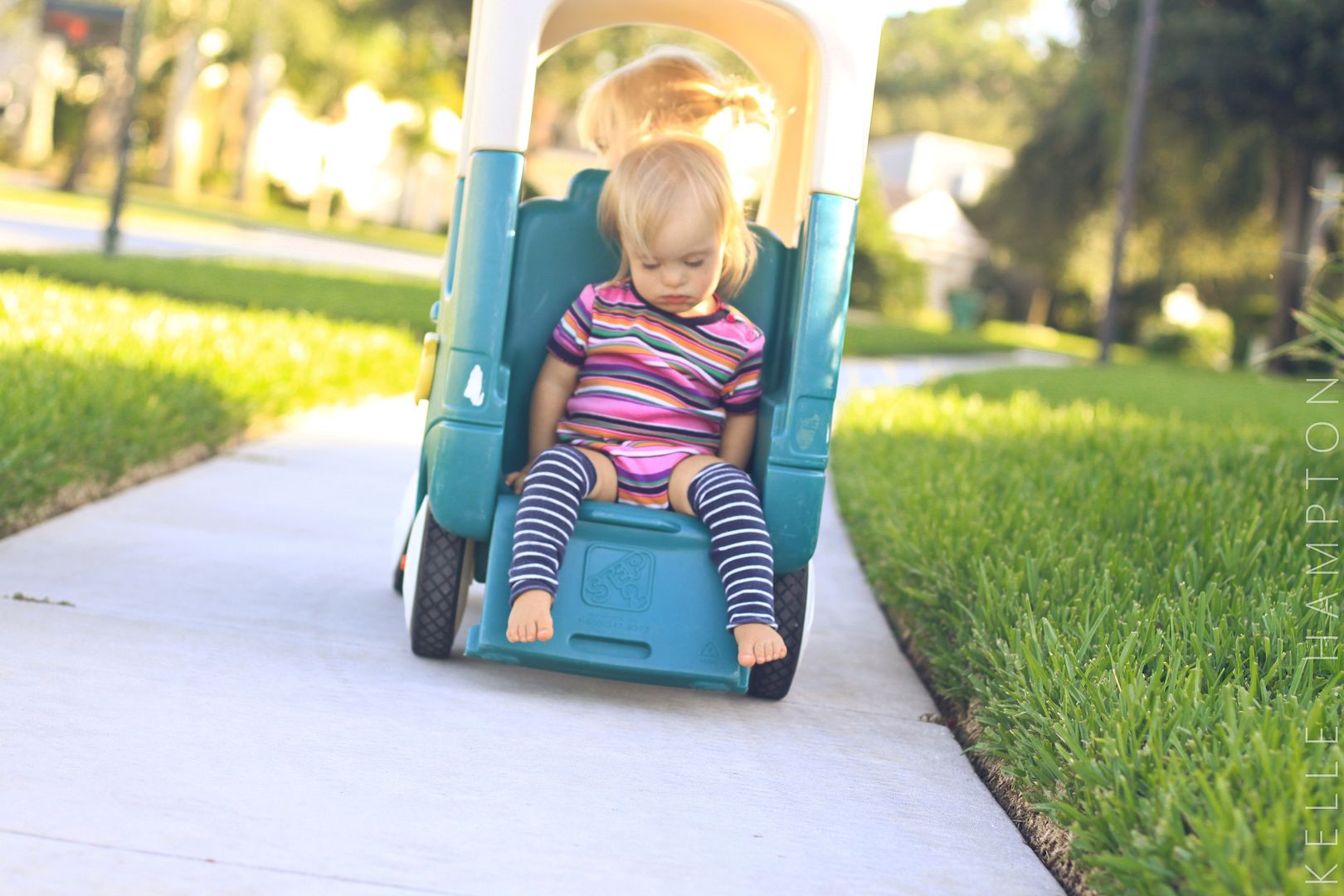 Recovering from some stuffy noses and restless nights, we are hoping to do a lot of nothing this weekend.
My wannabe weather man is excitedly watching Irene. We're hoping she's nice to the east coast, but I think he's secretly wishing it would have come a little closer to us. He likes the big to-do of battening down the hatches and running to the gulf the night before for a white-cap watching adventure. Thankfully, we've never been hit by anything too severe, or I'm sure he wouldn't be so eager. Irene's outer bands just barely grazed the gulf coast yesterday afternoon, showering us with a light rain and showing off an impressive cloud display to the East. So yes, stay safe and charge your batteries.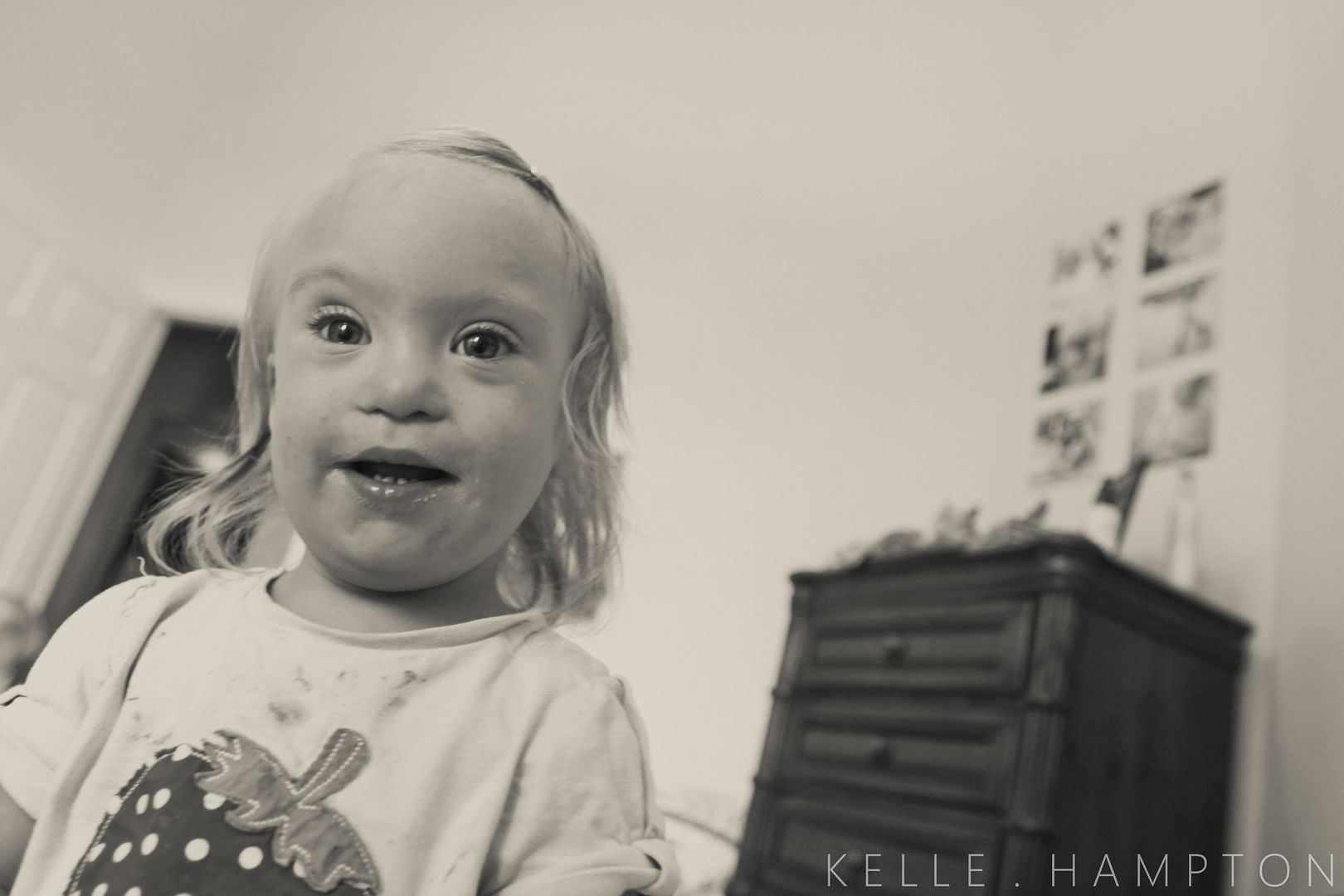 *****
Bubblewish joins Enjoying the Small Things this month in sponsorship with their dreamy twinkle light sets.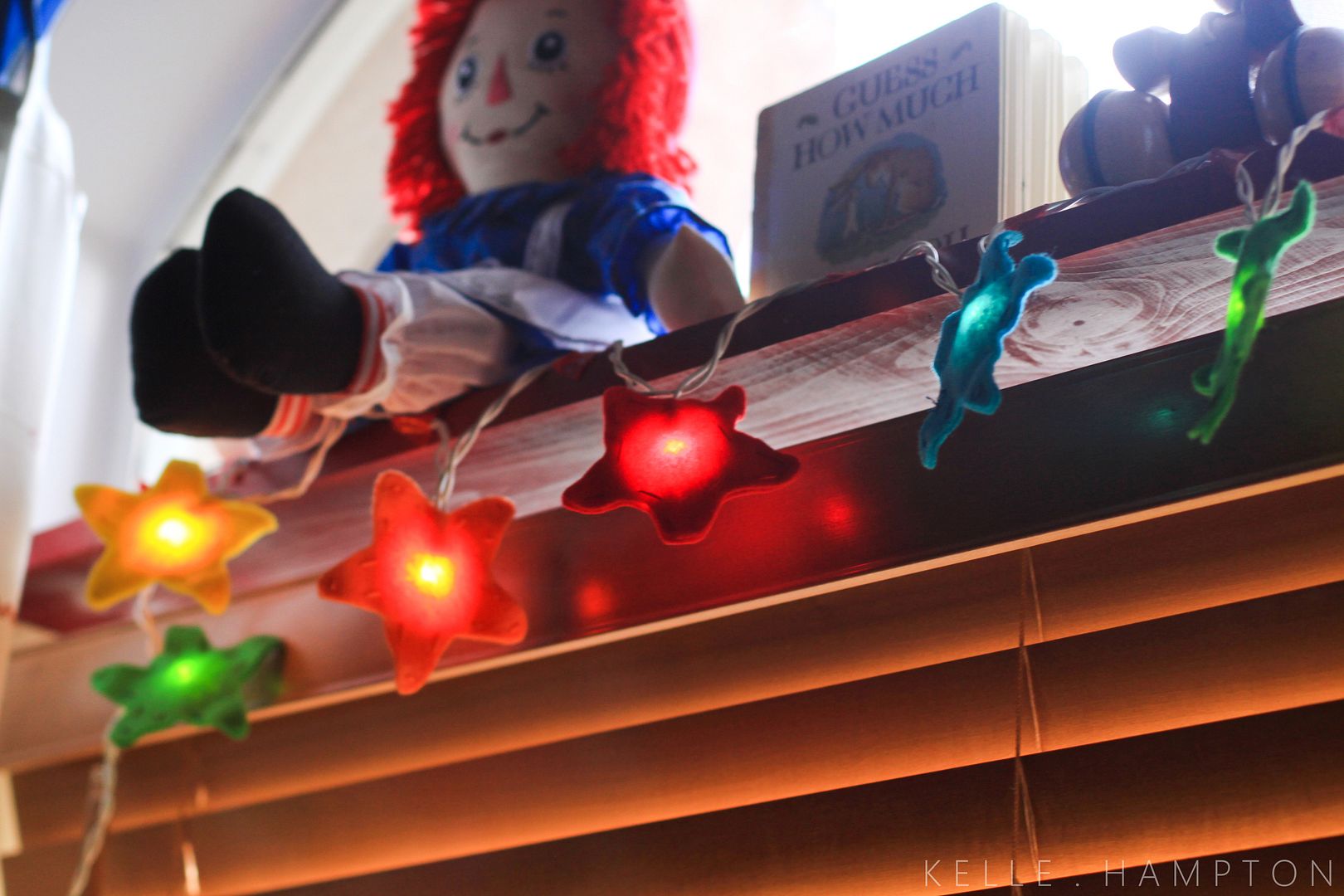 We added a colorful set of stars to Lainey's room…
…and a sweet set of pastel circles to Nella's.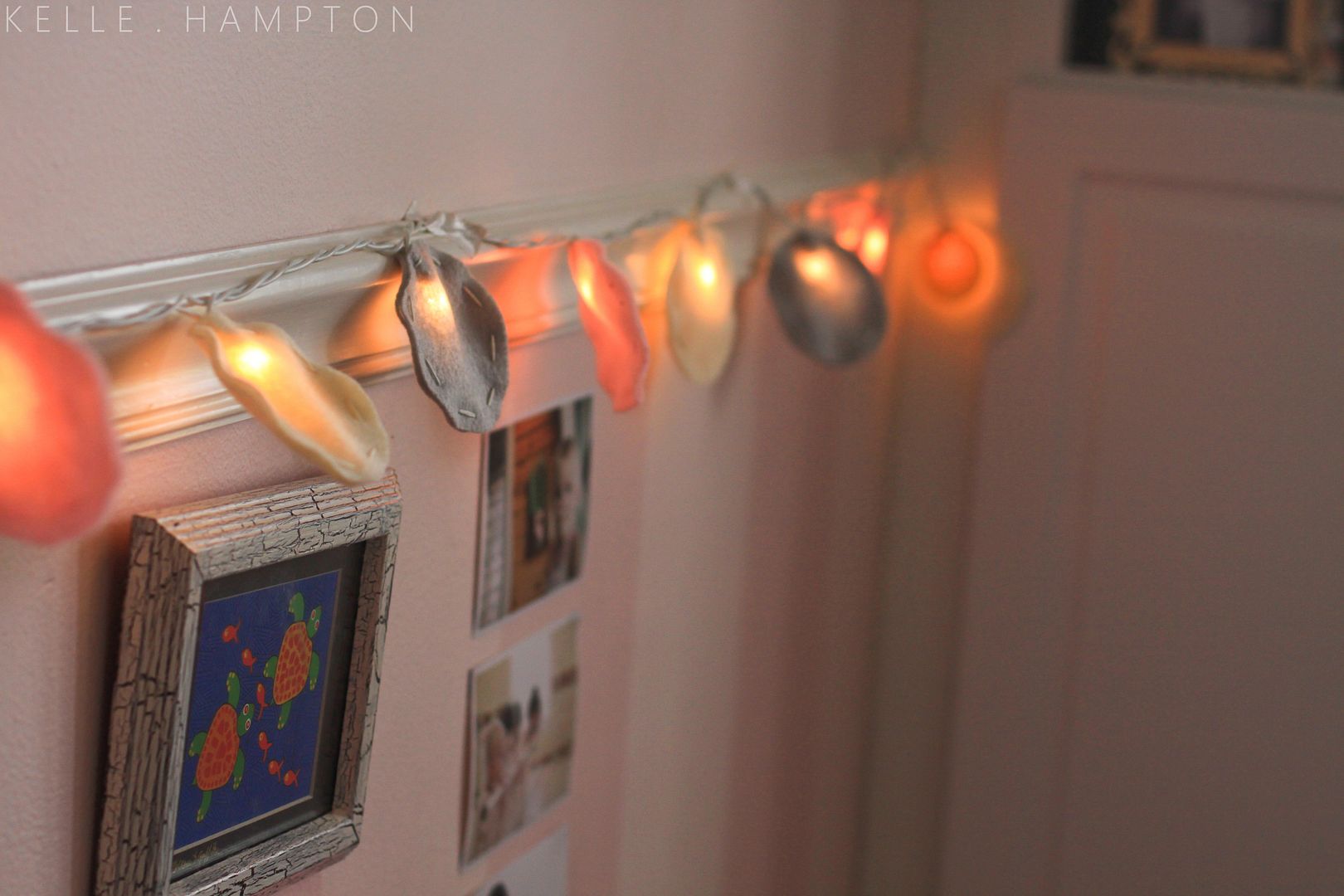 A handwritten dream is attached to each strand, and each felted bubble is hand-stitched. Five percent of all sales is donated to the Down Syndrome Association of Central Texas, and code 10WISHES will get you free shipping on your order. One commenter will be randomly chosen from this post to win a a free strand of Bubblewish lights.
*****
Friday Photo Dump:


Yes, those are huge black olives on my fingers!



*****
We are sleepy tonight. And happy it's Friday.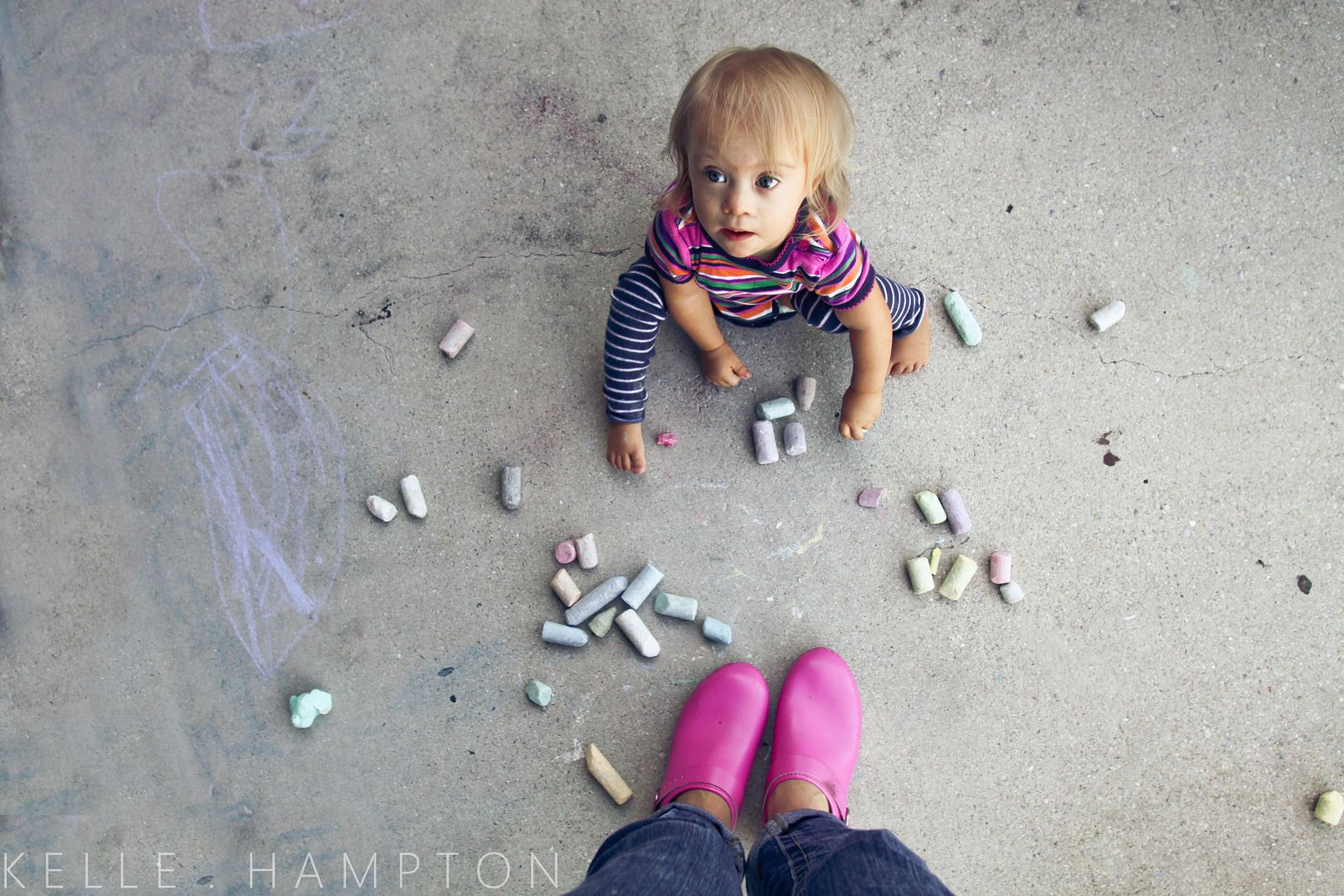 Happy Weekend!