I left off last Wednesday on a solitude sand booby high. And I do believe I went so far as to throw in that world-is-my-oyster stuff, which is true, yes. But so is reality, and the endcap to last week has been–well, I'm going to go with funny.
I had a little scare with the baby (went through this again, but everything's fine), had several days of bad nausea (I'm telling myself it's at a peak which means it's about to fizzle soon), and I've been wrought with emotion over decisions regarding Lainey's school this year. It's been a good experience in accepting that there is so much out of our control; sometimes we just need to ride the wave.
While there have been numerous decisions we've made since Lainey was born, school feels like the most important one so far. With important decisions come many opinions. We've heard so many people who truly care about Lainey tell us what we should do–send her to kindergarten, homeschool, wait a year, send her to a different school, etc. I've considered them all and had lists of pros of cons written out for each choice. To be honest, any of them would have worked. But I had a first choice scenario that I felt was the very best fit for my child and our family, and it involved waiting and back-up plans and hoping. That's a bit vague, but I'll leave it at that.
Today, everything worked out perfectly–so much that I had a good grateful cry. Lainey will start kindergarten later this week, and I am a little bit sad and a lotta bit excited. As the week progresses, I'm sure I'll have more to share, but tonight I am feeling this rush of motherly confidence. I listened to my own voice and overcame a few obstacles to obtain what I really wanted for my child. It worked out, and I feel so good about this choice.
I have a few emotions now to smooth out before our first big day. I will miss being with her–that's the hardest part.
But I'm going to pack some damn good lunches and ask good questions after school. I'll give big hugs when she runs to the car, clap the loudest at school musicals and make my presence known in every way I can. I will explore new ways to love–ways that involve letting go, standing back and cheering from the sidelines. I'm still there, and she will know that.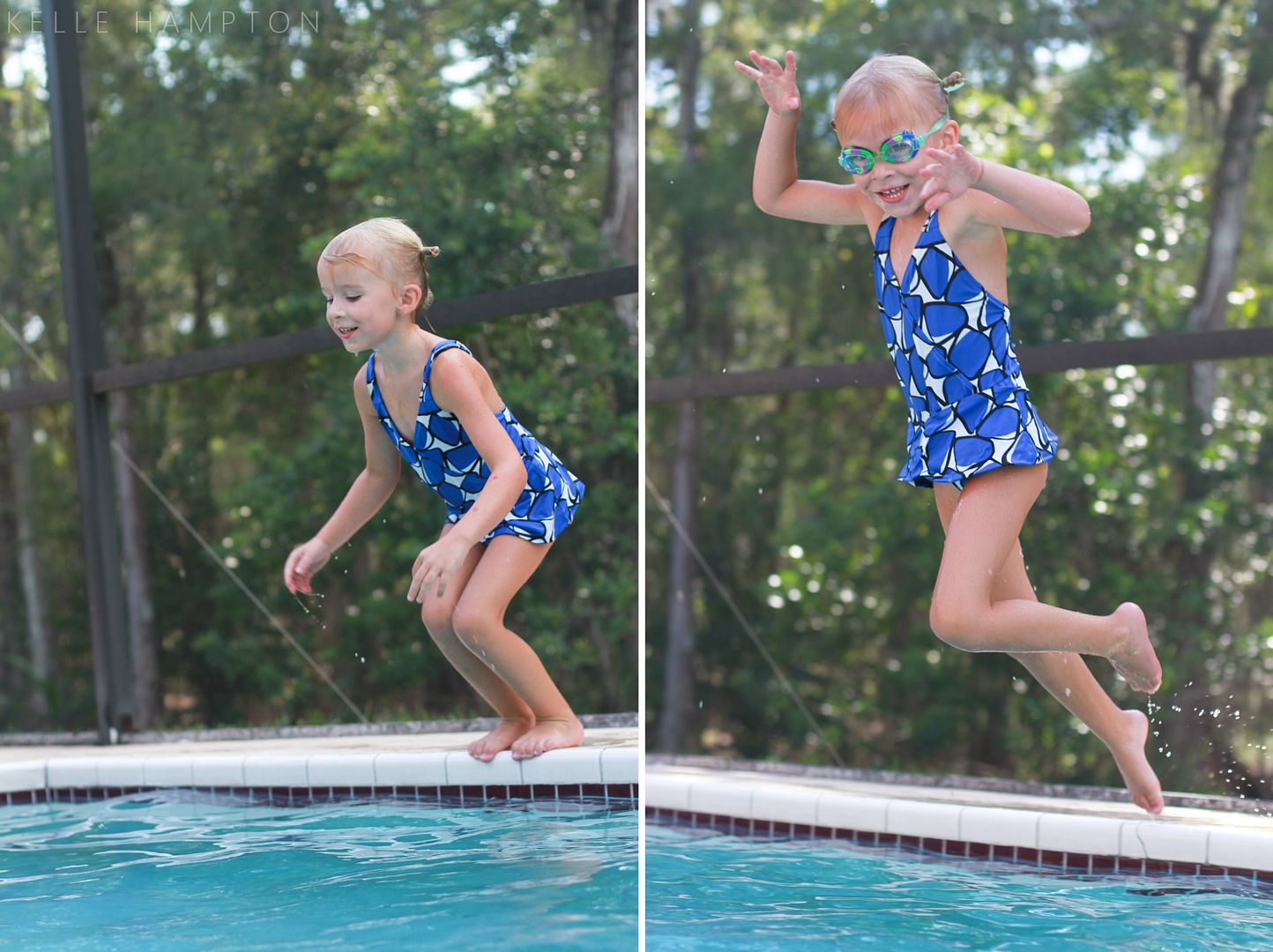 This one's going to miss her sister though.
A few pics from our weekend:

Lainey's buddy Aleena's birthday party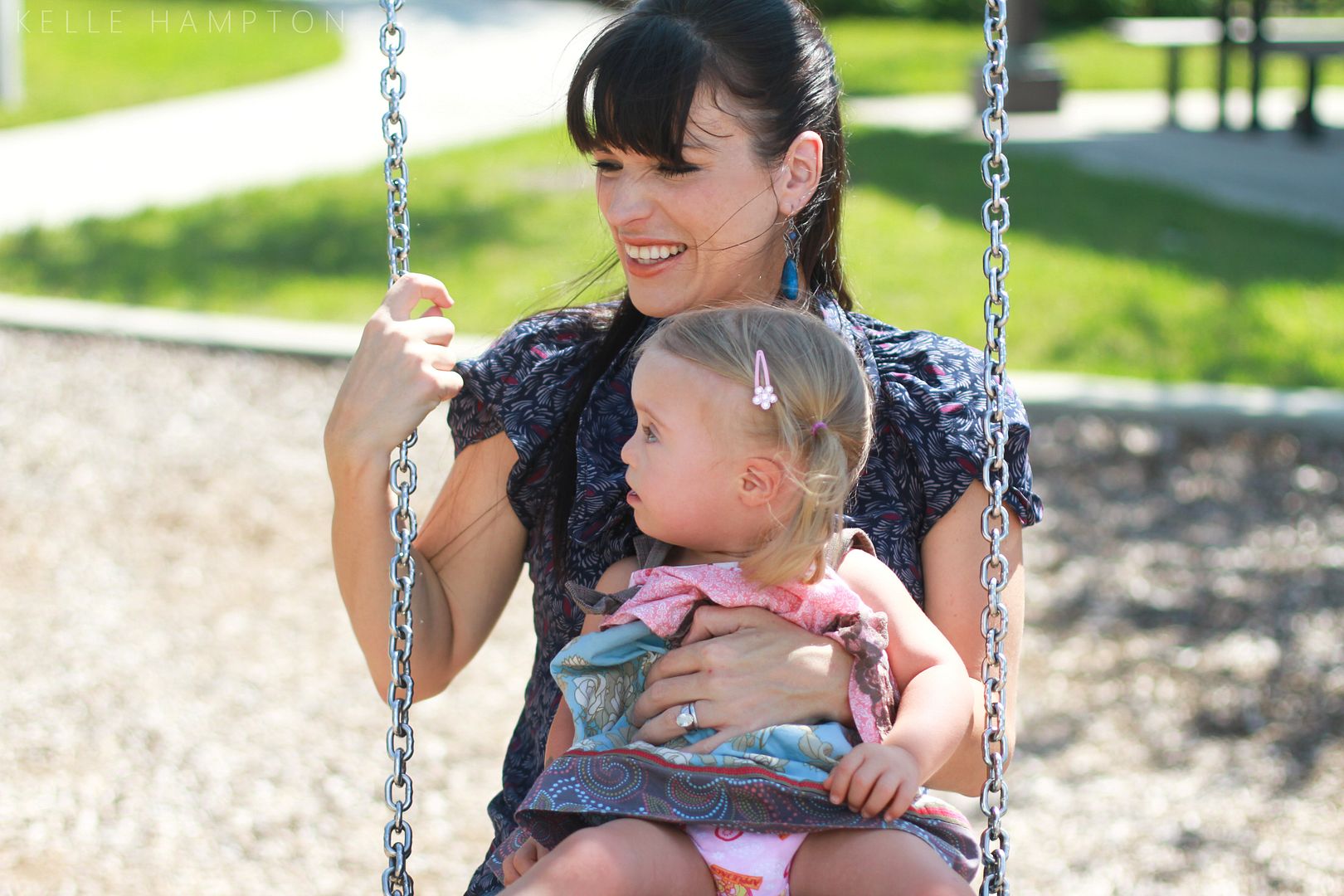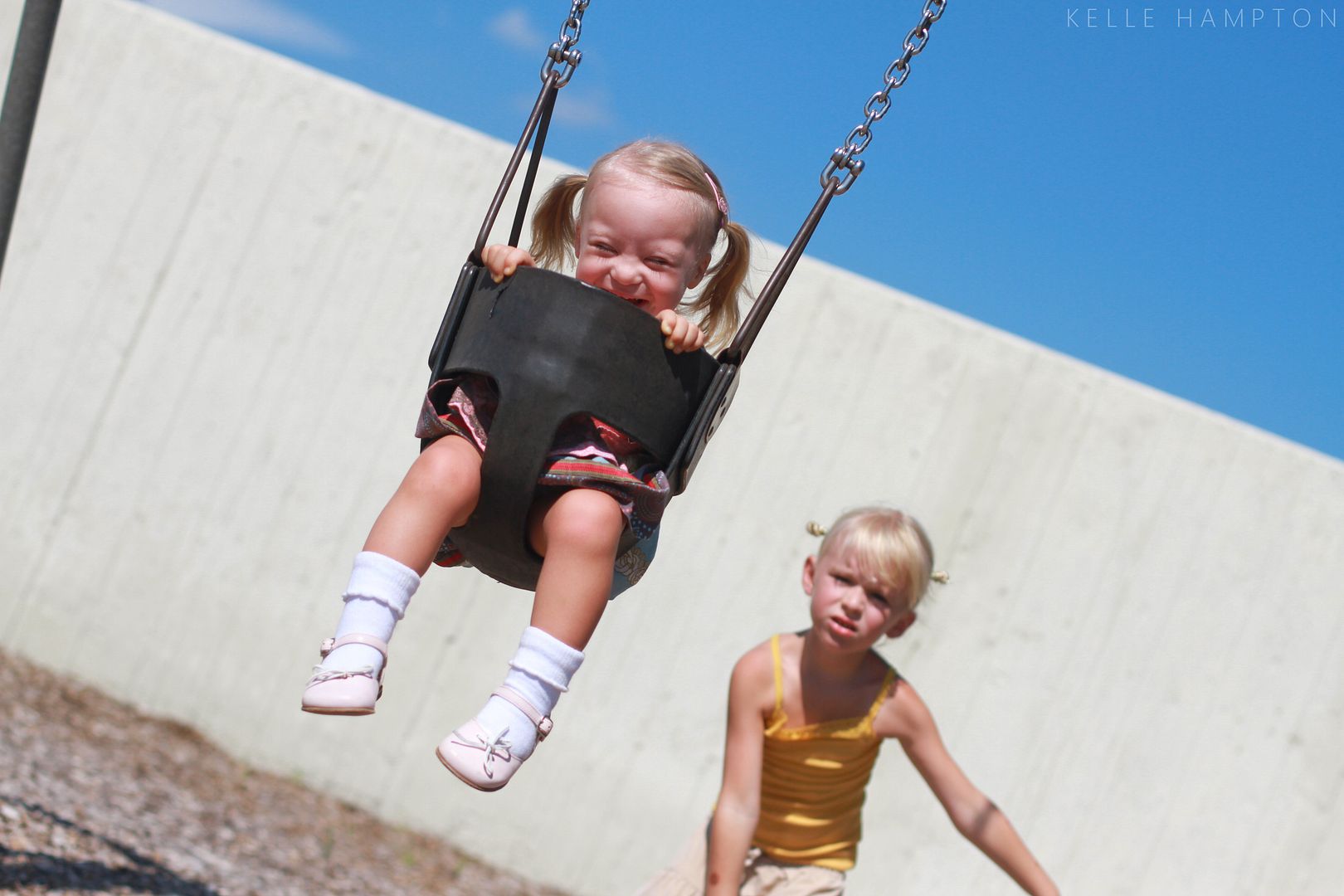 Nella makes this face every time right before she dumps water on Brett's head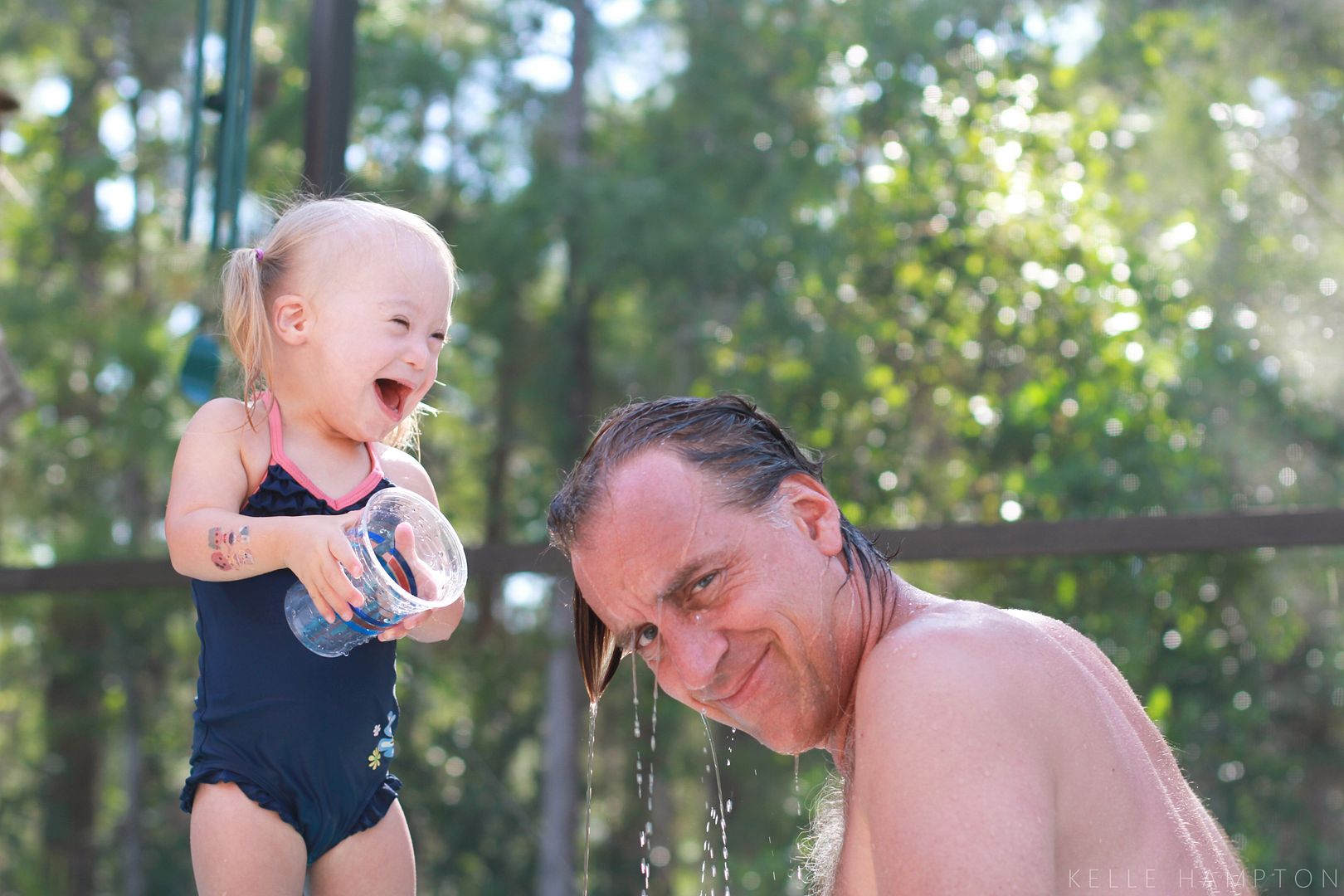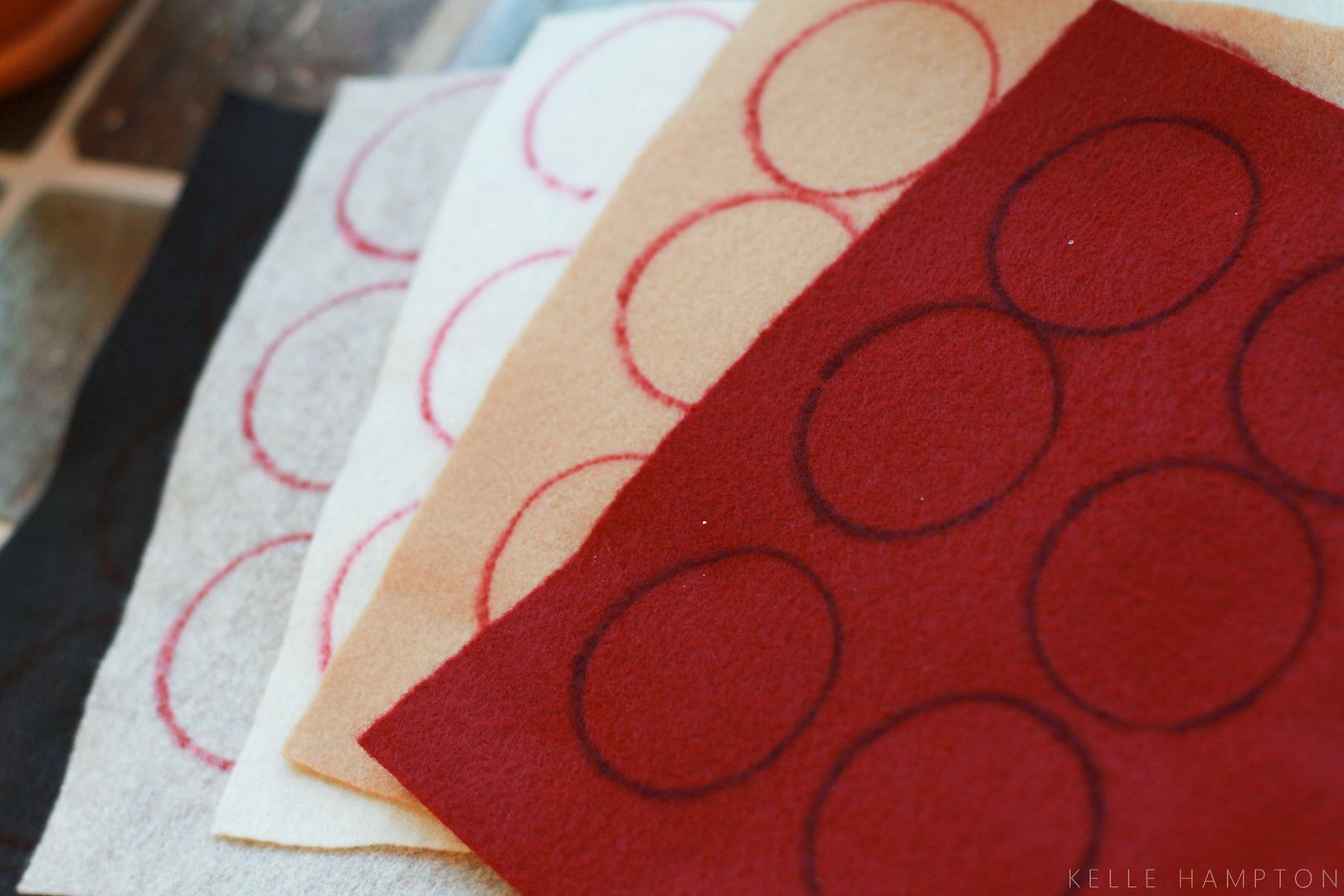 After several days lounging around not feeling well, I decided it's time to do something. A trip to Michaels and a few sheets of felt later, Lainey and I made the first little seasonal swag. I know. It's August. But a girl's got to have something to look forward to. More to come.


*****
Friday Photo Dump:

Friday Phone Dump photos are taken on the Instagram iPhone app (free) and dropped into a 12×12 collage using a photo editing software (Photoshop Elements works). I am @etst (enjoying the small things) on Instagram if you care to follow the feed.
And your #enjoyingthesmallthings photos. (If you use Instagram and have a photo that makes you happy, share it by using the hashtag #enjoyingthesmallthings. Yours may be chosen to be shared in a Friday post.)
*****
New Sponsor: Jamberry Nails Independent Consultant, Samantha Fryer
After my first nail shellac earlier this year, I instantly fell in love. Thing is, keeping up with it is too expensive, and it eventually ruins your nails. Enter new sponsor, Independent Jamberry Nails Consultant, Samantha Fryer. It's a candy shop for nails. Jamberry offers over 150 styles, colors and patterns of vinyl nail shields that can be easily applied to your own nails (or acrylics) at home with a little heat (a short blast of a hair dryer).

Jamberry Nails last longer than regular nail polish (1-2 weeks for nails, 3+ weeks for toes), and stay shiny throughout wear.

Each nail shield is cut before applying, so one sheet supplies 2-4 wears.
Available in a wide range of collections (bridal, fun in the sun, metallics, neutrals and charity patterns such as Autism Speaks), Jamberry offers a fun and easy way to accessorize your fingertips.
I have argyle on the mind for fall.
*****
I have a lot of soaking up to do before school.