This post is another Hallmark sponsored post. I am being paid by Hallmark to write it, but all writing, ideas and opinions are mine. Thankfully, Hallmark and I share the same idea–that little moments are to be celebrated and that good people, good efforts and good intentions deserve a spotlight. See Hallmark Life is a Special Occasion for more details, like them on Facebook, and/or sign up for their e-mail messages HERE.
After yesterday's Unplugged Day, I'd like to tell you I'm writing this post with a pen–a good old-fashioned quill pen and some parchment that I just pressed from our own trees. And after I write it, I'm going to slip it in an envelope and take it to the town courier who will set off on horseback for his postal journey. Hallmark might get it somewhere near Christmas, and that's only if the courier didn't get eaten alive by wolves. He can't call for help, you know. No cell phone. Once my mail has been deployed, I will get back to churning butter and knitting booties and making bonnets for the little ones.
Well, that's not happening. I am, in fact, sitting amidst a mess of cords and hard drives and USB hubs with lights that, I swear, are blinking to the rhythm of Jingle Bells. My phone sits close on my desk, and I have to admit that when I went to write this, I was first sidetracked by three e-mails, a Facebook status update and a wicked clever attempt by Zappos who I know has placed a chip in my brain to memorize my shoe preferences because their ads only feature things I like.
I'll admit something else. When Hallmark suggested a few topics for September posts, I skimmed through them, saw "Unplugged" and knew I'd be selecting anything but that one. It's not that I'm addicted to technology–I have no problem stepping away from my phone or the computer. It's just that I didn't really want to dedicate a full day to purposely shutting everything off because I knew I'd just feel guilty for how much more I should be doing it.
But I was surprised at the outcome. I don't feel guilty. I feel reminded of the importance of balance.
Act One: The Part Where I Twitched
I woke up early yesterday. It is unusual for me to make my morning trudge toward the kitchen without a baby clung to my hip or a toddler tip-toeing behind me, but yesterday it was just me and the first rays of the sun and the quiet of a sleeping household. I spooned a few teaspoons of fake coffee into a cup, poured hot water over it and leaned against the island in my pajamas, contemplating what to do next. No kids. I could get so much done—tackle my e-mails, write, edit photos. But no, it was Unplugged Day and I wasn't going to cheat. For all the times I couldn't find my phone buried in the heap of junk on our catch-all counter, suddenly it stood out like chipped red polish on an otherwise perfect manicure, luring me near. It would only take a few minutes to scroll through my e-mail box, weed out some clutter and delete some spam, and I almost gave in, convincing myself Unplugged Day didn't start until the kids woke up. But I stood firm, even though I twitched. Yes, I nervously twitched, the first sign that this day dedicated to stepping away was important in reestablishing the most important priorities, none of which are e-mail. Here's the crazy thing about e-mail: it doesn't disappear.
Watching the Today Show wasn't an option, so I threw a load of laundry in, wiped down the counters, sat on the couch and thumbed through the girls' scrapbooks, enjoying the silence and lack of pressure to get something done. After an hour of quiet, I realized how much I missed the girls and tried to will them to wake up. And when they didn't, I took the opportunity to make French toast for them so that when they did, a good breakfast would greet them.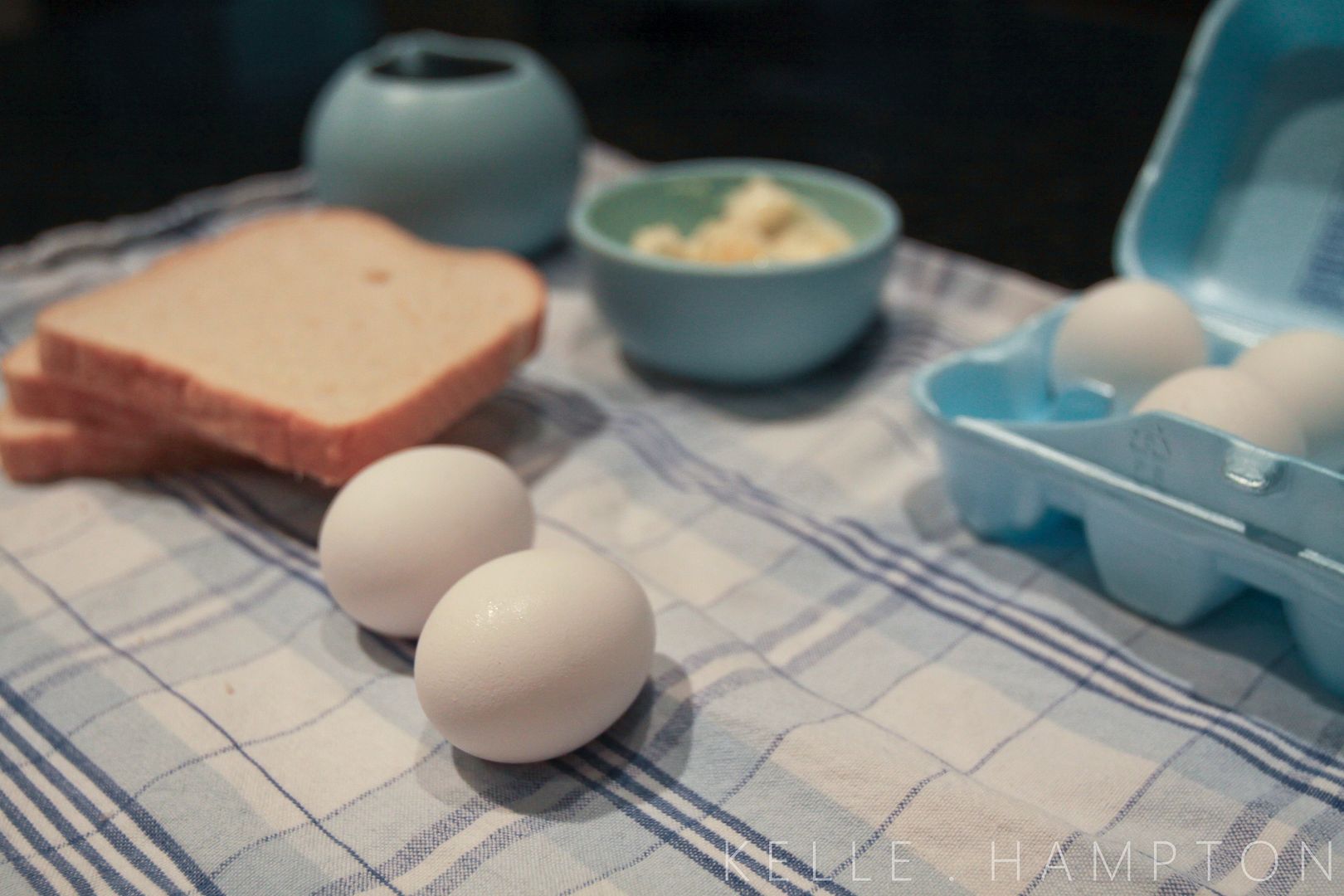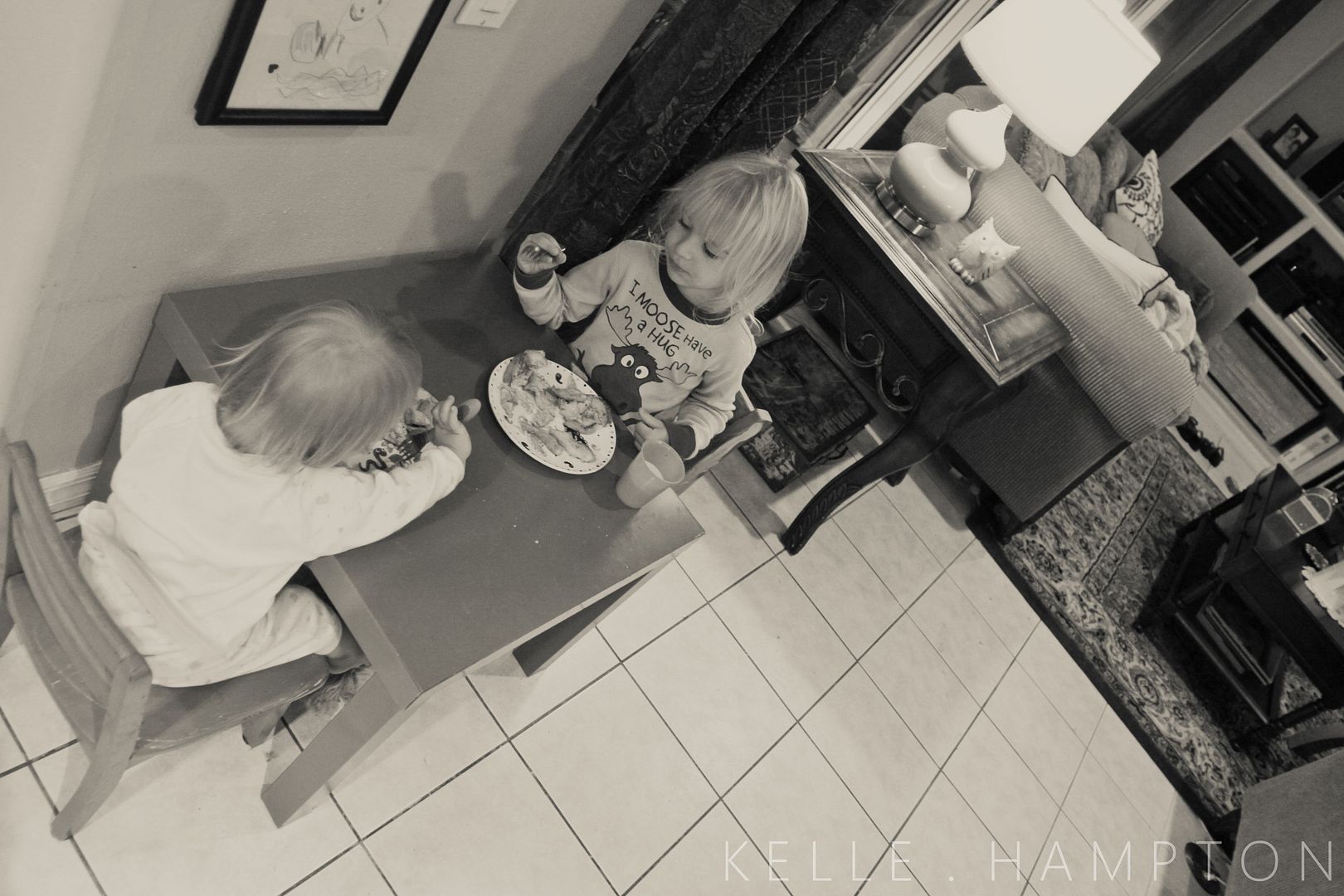 I won't rattle on with a play-by-play of the day, but I will say, I didn't twitch for long. In fact, my shoulders settled and, knowing I'd be sticking to my plan of not giving in, I enjoyed myself more. No pressure to get back with anyone, no stress of having to do work. Remember snow days when everything seemed better just because school got called off? Yeah. It's kind of like that.
We didn't churn butter or knit booties or make bonnets. We did the things we always do, but it felt a little bit like vacation spilled into real life because I made a point to enjoy them more—no pressure to get home, to finish up, to hurry up because there was something else I had to get done.
I watched my ballerina a little more closely.
I noticed more triumphs during Nella's physical therapy and I clapped a little more enthusiastically.
And I followed my girls down the sidewalk in the afternoon and never once said "time to turn around."
Act Two: The Part where I Missed being Plugged



I could easily end this with some predictable closing line about "time to turn around" and how a day of Unplugged changed me for good. But that's not true. What's true is that I did indeed realize it is so easy to adopt bad habits—to let e-mail and Facebook, texting and TV seep into our lives and stretch roots where they're not invited. But, I also learned that there're a lot of good things about being plugged, and there's a reason I missed some habits yesterday that people so quickly deem as "bad."
What is it that phones and computers and televisions plug us into? Is it evil? Hardly.
It's people.

And me loves me some people.
I realized yesterday just how much an instrument technology is in connecting me with people I love. I reached for my phone in a store to take a picture of Hello Kitty pencils to send to Lainey's ballet teacher because she loves Hello Kitty. But then I put it back. I pulled it out again to tell my friend Dot her niece was our server at Applebees because I knew that'd make her smile. But then I put it back again. No texting. My sister called me, encouraging me to get on Facebook stat to watch an amazing video that would rock my world, and I knew from her enthusiasm, it would be good…but it was Unplugged Day. Nope. Can't do it. I wanted to know how my friend Elizabeth was feeling during her chemo, and I wondered if there was an e-mail from her just sitting in my box. And when I heard my phone ding during breakfast, I "accidentally" looked to see a text from my friend Amy who had just dropped her little Kayla—who shares Nella's almond eyes—off for her first day of kindergarten, and Mama was a hot mess of tears. I admit, I cheated on that one. I couldn't grab my phone fast enough to call her up and cheer her on. And that's when I realized there are so many incredible things about texting and Facebook and blogs and e-mail, and curling up on the couch with Brett on a Friday night to watch a movie. I missed these things yesterday. And I didn't feel guilty about missing them.
The amount of people that are online or that have televisions in their homes or that have data and texting plans on their cell phones—it shouldn't be alarming in the What-is-this-world-coming-to? way. It should be inspiring in that there are so many opportunities to promote change and positively affect such a mass of people who are plugged in. It's a different world today. And while yes, I wish we still had petticoats and carriages, dance cards and phrases like "come a callin'", we have American Idol, Skype, On Star–and fabulous opportunities to connect with people. To make their day with an e-mail or a text. To use the "evils" of technology to make a difference.


Shoe shopping can make a difference too.
It's all about balance. Recognizing when we need to pull back and focus on our own families and yet embracing the modern world and using its advances for good.

I don't want to twitch anymore. That's for sure. But I also don't want to give up routines I love—like watching Little Bear curled up on the couch with my girl, saving reruns of Deadliest Catch to enjoy over Chinese take-out with Brett, Skyping with friends far away or texting pictures of Hello Kitty pens to ballet teachers who own the matching notebooks.
We'll be repeating the Unplugged day for sure. I like the awareness, the focus, the calm it brings. Like a snow day.
But I also love relishing in the joys of being plugged in…to the many people that help make our life grand.
The courier has a long night of travel ahead of him and a treacherous journey to get this post to Hallmark before due date. Or I could just hit "publish" and save him the trip.
Plugged or Unplugged? Why not both?
Hallmark and I would love to hear about the Unplugged and Plugged rituals, traditions and routines you have that draw your family and friends closer together. Please share one of each in the comments. I'll start.
1)Plugged: Our extended family–aunts, uncles, cousins, grandkids–have an e-mail chain that continues to keep us together long after my grandparents passed away. We're all on the link, and e-mails trickle in every week–with happenings, stories, challenges, etc. Without it, I wouldn't know my family as well as I do. I wouldn't feel as loved and supported and connected to the thing that matters most…family.
2) Unplugged: Bedtime book reading. All bodies smooshed in the bed, Brett and I acting as book-ends on the end to keep the little bodies from falling off. We read by nightlight and magically, the sisters grow quiet and stop fidgeting. We trade off who reads each page, and I laugh when Brett tries to attempt a funny voice. We don't do it every night–maybe we should, but we forget. But when we do? It's special. Really special. Kind of like a snow day.
To see all Life is a Special Occasion posts on this blog, click HERE.