I had a post of substance planned, compiled from a string of good thinking. But I pulled it out of my mind oven tonight, stuck a toothpick in it, and it came up gooey and unfinished. So it's going back in to bake a bit more. Thankfully, the freezer is always full of Enjoying the Small Things for back-up plans. (p.s.: analogies are my oxygen)
Dinner is served: Enjoying the Small Things.
Aloha. With three weeks to go (I kind of just realized that), Lainey finally chose her fifth birthday party theme. Spa Night and Puppy Vet were also in the running, but she was digging the hibiscus, so she went with a luau–or as she calls it, "a hula party." And today we learned Sister has mad hula skills. There were snakey arm movements. Shakira hip action. Little fingers waving to the steel drum beat. Brett was stunned. "Where the hell did she learn that?" he asked.
I said "Dora" because she seemed like a good answer.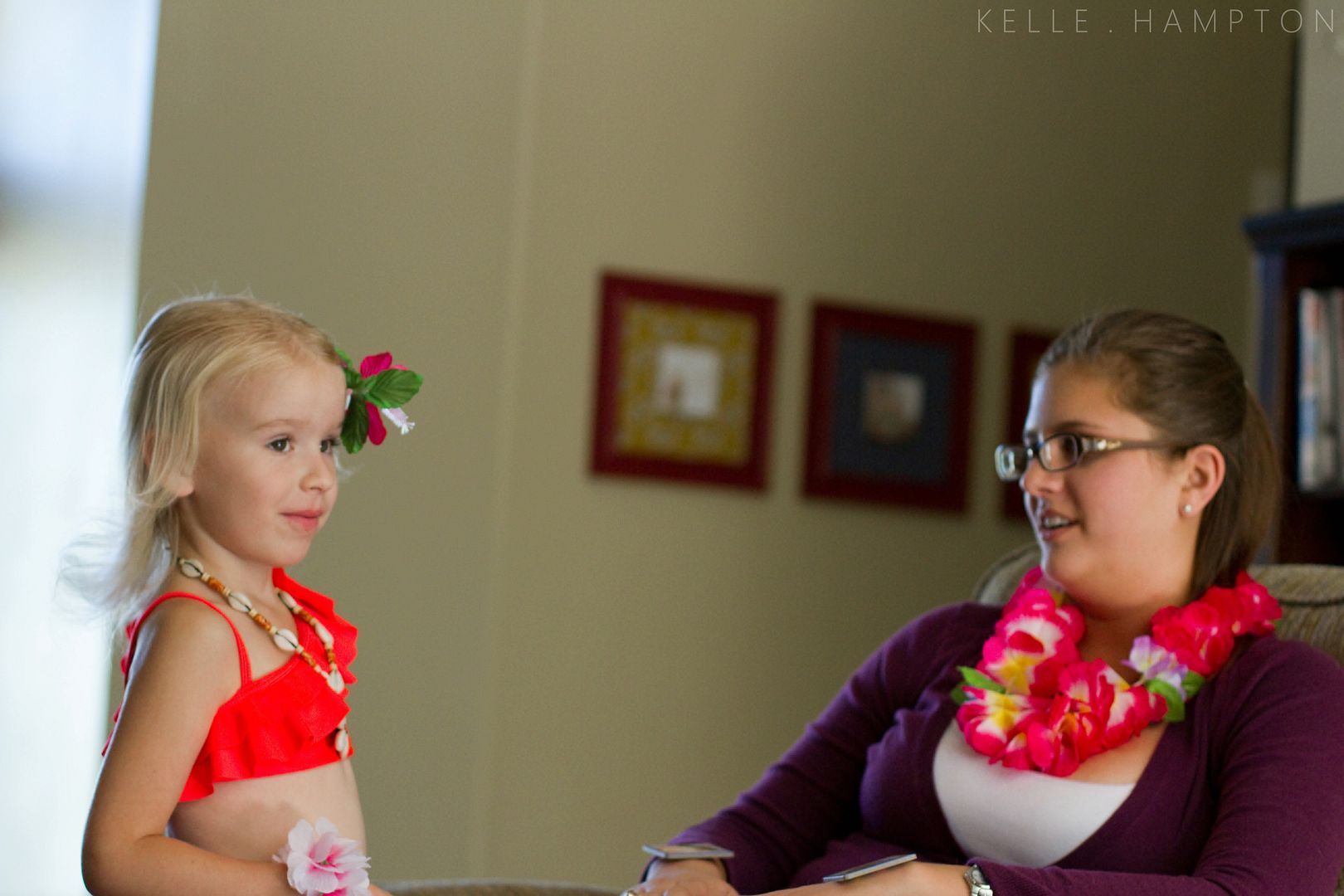 I am back in party mode, and, well–that just makes me happy.
Cold Surprise. Our April nights have been worthy of open doors and sweatshirts and socks on the babies' feet at night. We hold tight these rare crisp evenings and enjoy them while they linger as they will soon be gone. A hat in late April in South Florida–not too many times we've been able to pull that off.
Caught in the Act. Sister's favorite little "naughty."
She Runs. So fast, I have to run to catch her sometimes. For the most part, she knows that when she hits the sidewalk line in our driveway, she has to turn and that walking toward the street is danger. If she pushes the limits, Brett says, "Nella, do you want to go inside?" And that's the worst consequence possible to a free-spirited, side-walk conquering sister. So she turns around and listens.
Sometimes running fast makes her blow out a sandal and she falls. That happens to her mom on occassion too.
Tree Climbing. Without any help now, she can make it to the second tier branches on the tree in our front yard. She's very proud of this fact.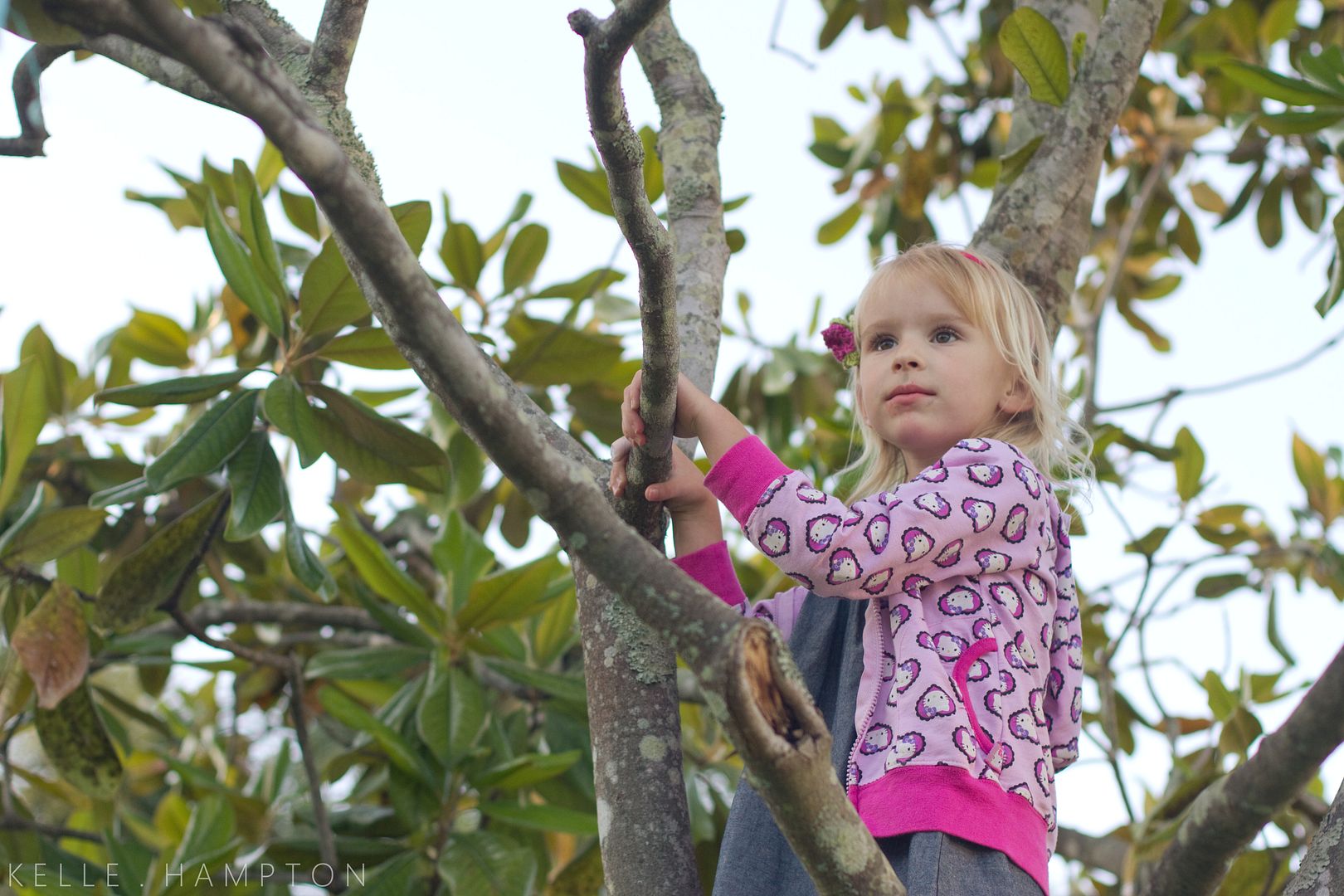 The Golden Hour. Nella wakes up first every morning, announcing her welcoming of the day with laughter from her crib, a few side railing shakes and, if all else fails, the uttering of random words–anything that comes to mind. Sometimes it's appropriate, like "Hi" or "Mama." Sometimes it's hilarious, like "Walk" or "Ho Cow" (holy cow).
That hour is ours. Sacred and sweet and quiet. There's coffee for me, cereal for her.
She is so happy learning new things.
And I am so happy witnessing both my girls practice the balance of testing limits, crossing lines, exploring what's beyond the boundary and yet still wanting to stay close, be protected, get a hug.
I'd like to add that this post took twice as long as usual because of Blogger's new post layout and the fisticuff I just had with HTML.
*****
With that said, guess who's back? My true love, sponsor Darlybird–delivering happiness to the world in the form of must-have products for home, wardrobe, baby, mama, party, etc. Or, as they put it, "Darlybird is all about gotta-have non-essentials…We specialize in a definite hodge-podge of the hard-to-find, one-of-a-kind and well-designed: jewelry, baby and kid products, gifts, entertaining essentials, and stuff that makes life both easier and more visually stimulating." Did I mention Darlybird is impressively affordable? My new favorites:

Left: Flower Vignette Earrings; Right: Pacific Opal Filagree Earrings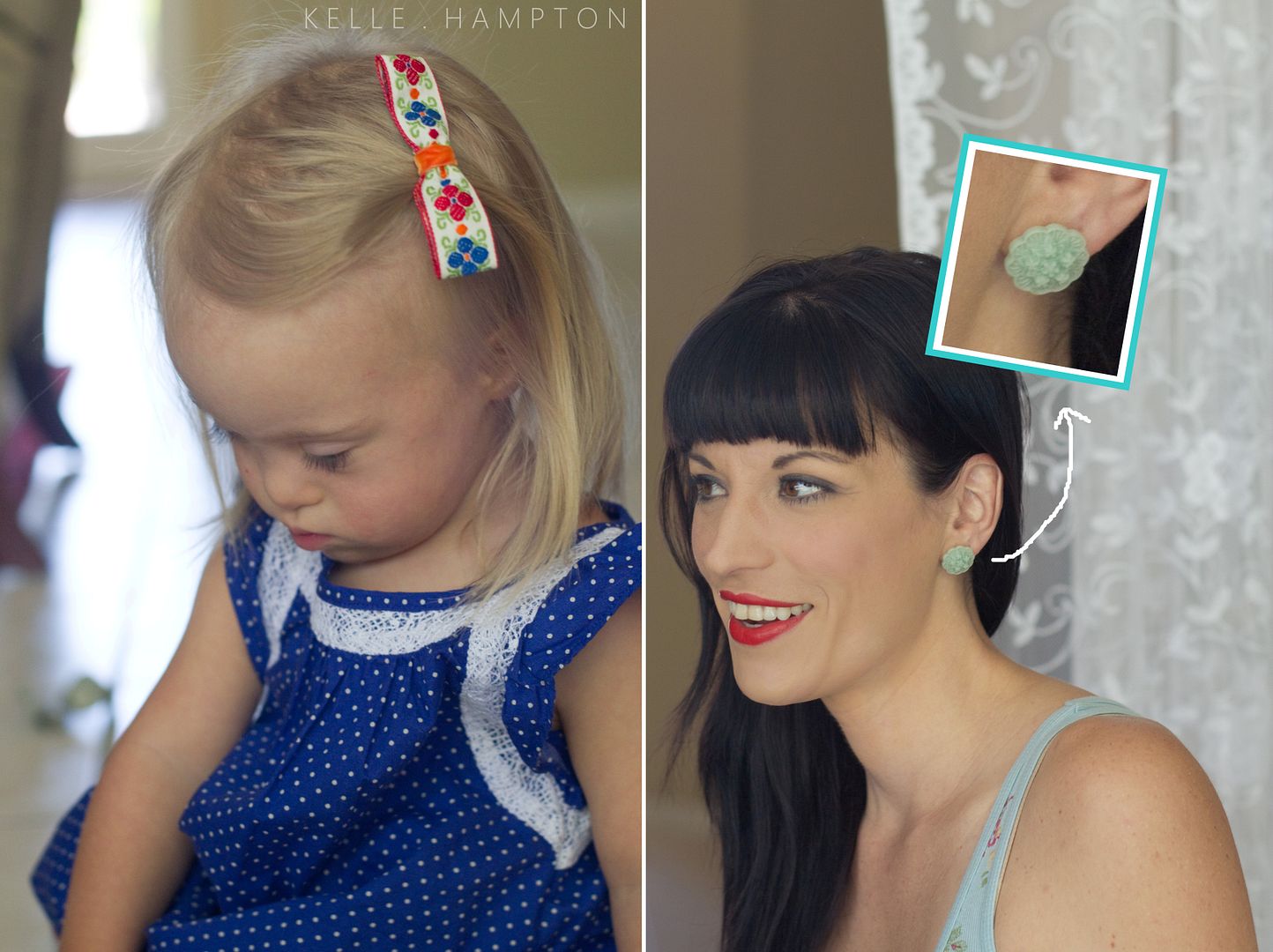 Left on Nella: Vintage Be Brave Bow
And I am in love with my new Owl Fabric Wall Hanging. Dude, it's only $18.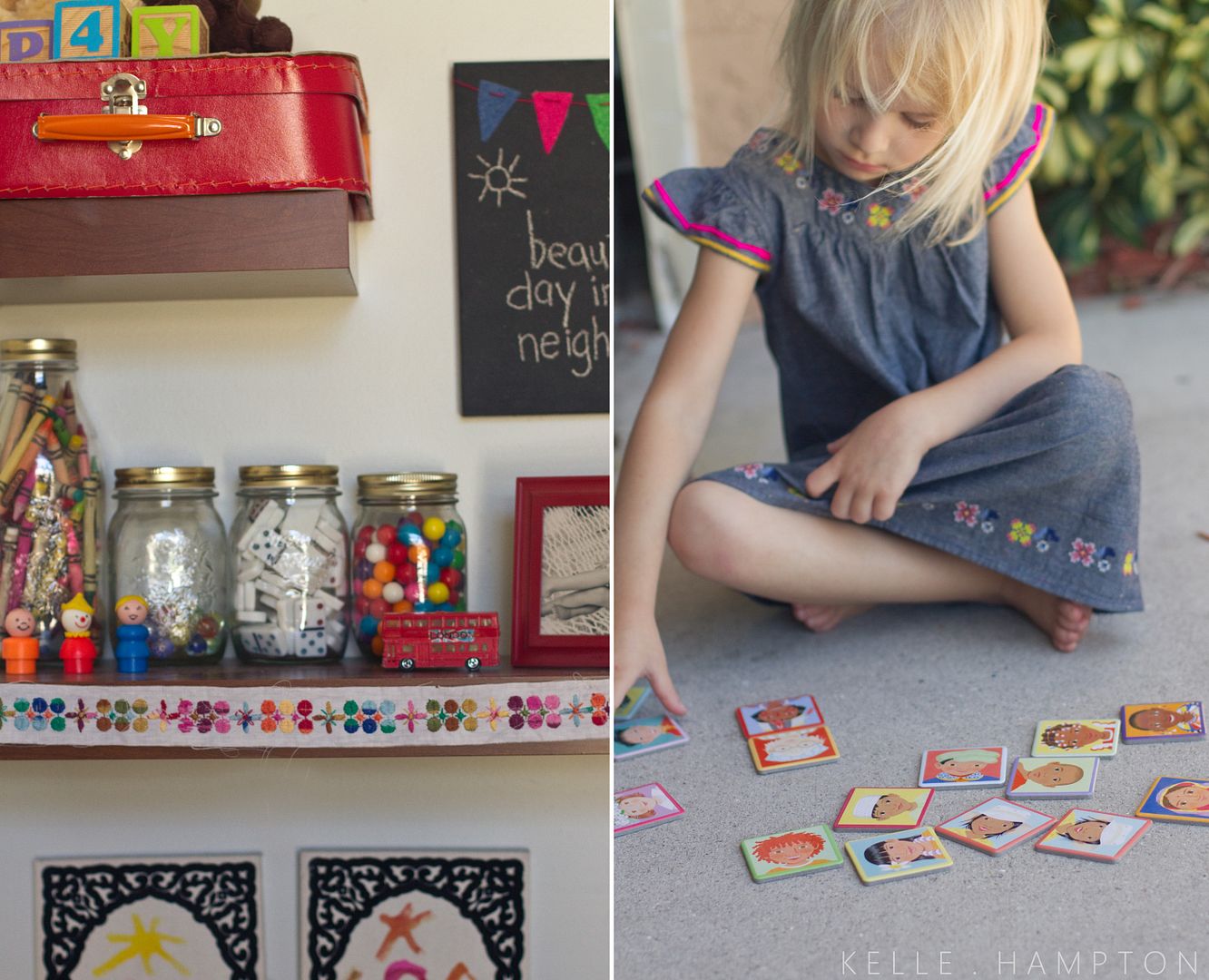 Left: Vintage Embroidered Trim (only $2 a yard!) , Right: I Never Forget a Face Matching Game (a fantastic game that introduces diversity; plus the cards are thick and durable)
Use Code BLOOM and you get two things: 10% discount off your purchase PLUS Darlybird will match that 10% and donate it to Nella's Rockstars for the NDSS
In addition, TWO comments from this post will be randomly selected to win a $50 gift certificate, courtesy of Darlybird. Tell me five things you are enjoying right now.
*****
BLOOM updates: Thank you for continuing to share the book. We've made NYT Best Seller List three weeks in a row now, and I have thoroughly enjoyed the e-mails and stories (and pictures of you and your books) you've shared about how Bloom has mirrored your own challenges and triumphs in life. We all face the unexpected at times. We all have opportunities to make something good of it.
I will be in Michigan for book signings in Macomb Twp and Monroe the weekend of June 8-10. I will continue to update any events here on the blog and through Facebook.
I'll be back on Thursday evening for a Hallmark post.