I've had four deep what-is-life-all-about conversations this week with different people. About faith and motherhood and marriage and vulnerability and writing and family and hardship and change and what makes us tick. The kind of conversations that get me all passionate and heart-racing and voice-raising and I want to preach it. I want to take it to the streets because hell yeah, I believe it. It's not even the "it" that really matters–I'm not hung up on preaching about issues that divide people or arguing over a viewpoint different than mine (unless your viewpoint is judging people–I will have a smackdown over judging. You wanna defend your judginess? I'll meet ya at the roller rink, 10:00. Your judginess is about to get its ass kicked 'cuz Love Wins.). I'm more interested in the passion behind it–these topics that get us riled up in a good way. It's that riled up feeling that becomes a catalyst and makes us want to do something. Help someone, help ourselves, be more, write something good, say something meaningful, do something worth doing.
A: Get passionate about something important. Bring your passion to the table. Do something about it. Talk about it.
I realized in every one of these conversations that the things I am most passionate about are often the things of which I know the least about. Areas where I struggle.
I can't put my finger on my faith and I have a gazillion questions and frustrations over what it is I really believe and yet at the same time I feel so passionate and confident about my questions and frustrations–it's what makes my faith strong. That vulnerable place feels so absolutely comforting to me.
And parenting? I make mistakes and then I fix them and then I make some more, and I wonder what my kids will say twenty years from now about how we raised them. Half the time when making parenting decisions, I don't know what the heck I'm doing, but that newness, that uncharted territory–it is thrilling. I don't have all the answers, but I have good instincts and I love my kids something fierce. That combination fuels me to be an absolutely amazing mom.
B: Accept that you don't know jack about a lot of stuff. The minute you admit that, you'll start to know jack.
Lainey came home from school today talking about a girl who's pretty. She has "blue eyes and really pretty hair and she's in another teacher's class" and I don't know much else about her except, I get it–she's "really really pretty." And my protective, validating husband immediately pipes up with "you know you're pretty too, Lainey."
Except Lainey answered, "No I'm not. I'm not pretty, Daddy."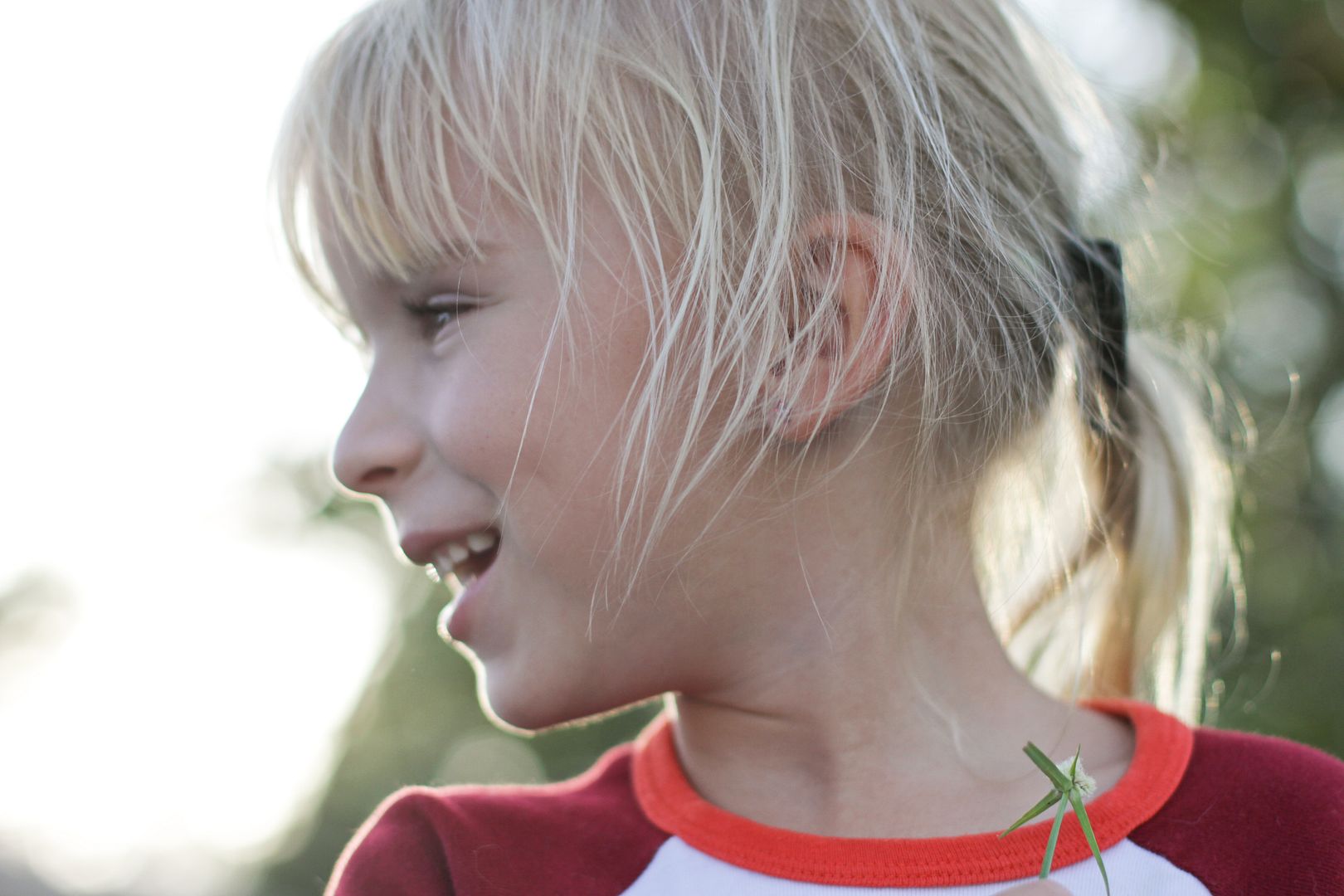 And I see the "Holy-red-flag, shooting flares, call-a-therapist" look in Brett's eyes.
The girl crap begins.
And I sort of love that I don't have the answers because I get to think about what those answers will be. What an opportunity to teach my daughter. While we handled her comment instinctively with whatever came to our mind at the time she said it ("Of course you're pretty! Why do you say that? People are pretty in lots of different ways!"), I am anxious to return to the conversation tonight at bedtime when we have those feel-good, you'll-remember-this-later conversations. I can't wait to ask her what she thinks makes someone pretty, and I can't wait to tell her what pretty means to me. I have good questions to ask her, and her Female Confidence savings account is about to get a hella good deposit.
Yes, part of me wanted to freak out. Call a Family Intervention Meeting. Why is she saying this? We're not hung up on pretty! Or are we? What did we do? Oh my God, we screwed up. It's a Code 6852: She's talking who's pretty and who's not at FIVE!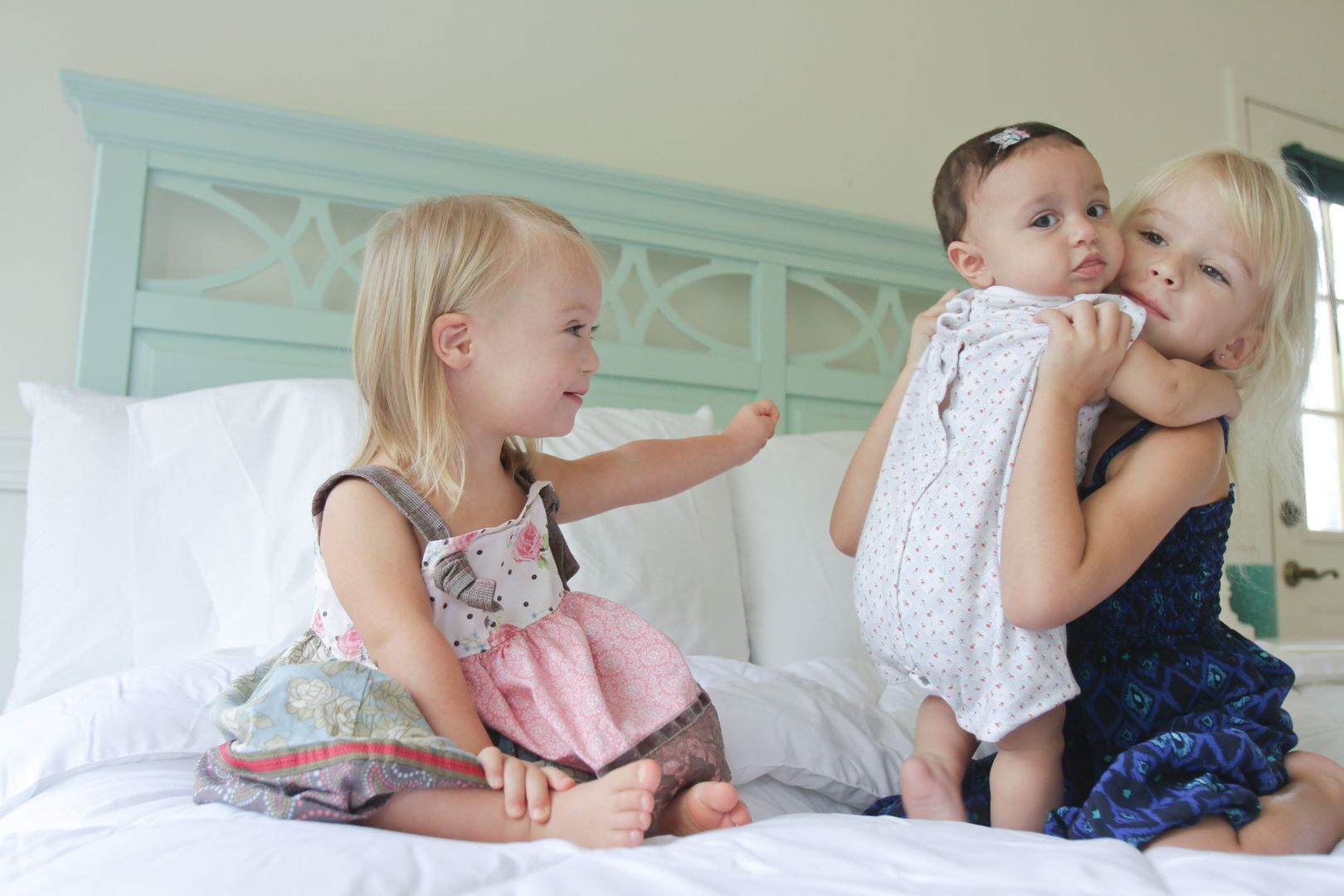 Three girls in my life whose confidence I care very much about
C: Don't freak out. Figure it out.
There's oodles of stuff out there about raising girls and talking about pretty and the relationship between praise and confidence, etc. I read this stuff and a lot of it stays with me, but I learn the most by doing. By throwing up my hands and thinking "I don't know exactly what to say but here I go." I'm going to rely on my natural instincts and my vulnerabilities and my love for my girl and I'm going to figure it out.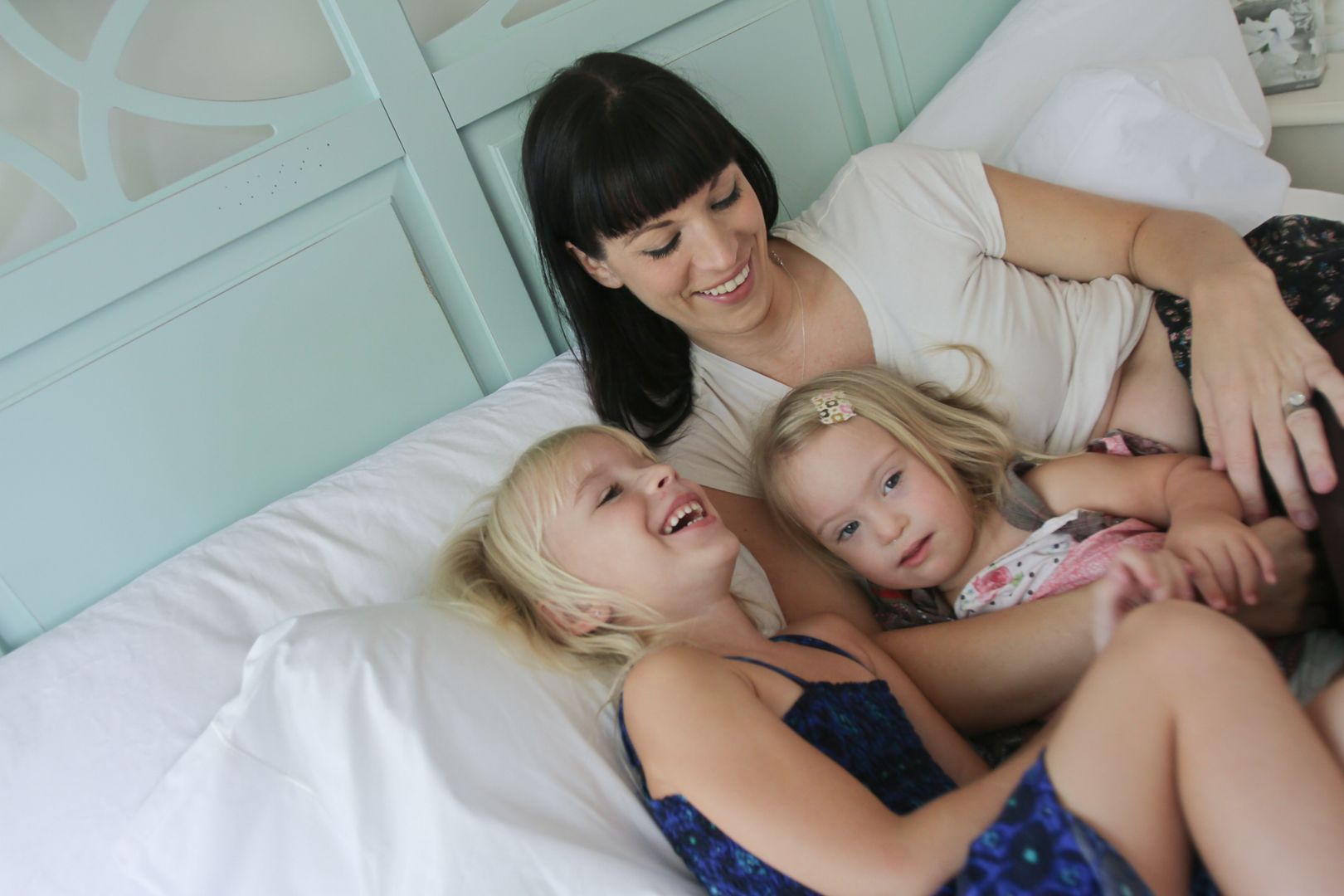 This is parenting. When we don't know exactly what to say, that's often when we say the most meaningful things. The same goes for life. When we admit we don't know the answers, when we are humble and kind and open to learn, that's usually when we are the most powerful.
Tonight, my girl and I are going to talk about pretty. It will be a memorable conversation–the fifth what-is-life-all-about conversation for me this week. It will be good. Of this I am sure.
*****
Welcoming Walls is joining ETST in sponsorship this month, bringing a collection of vinyl wall art that adds a personal touch to your home.
With a number of different fonts and styles and a variety of sayings and quotes, Welcoming Walls makes it easy for you to quickly decorate a wall, a front door, a window or a space in your home that needs a little something extra.
I love the simply stated "boo." for the upcoming holiday. We have it on several windows and our front door. I also love the "I love you because" that we've added to Lainey's chalkboard fridge.

Nella smeared my answers. Boo.
Check out the many other designs in Welcoming Walls, and find a simple way to display your love in your home.
*****
I never thanked you for all those wonderful wishes you gave Baby Boy last week. Thank you. This son thing is sinking in, and I love saying that…I have a son.