Welcome to the new website design! I'm still adding some things, redecorating and cleaning things up a bit over here, but you can poke around and take a look. I can reply back to your comments now because I've said goodbye to the dark ages which means I'm NEW AGE. Cue the Yanni music. Wait, no, don't. The spring cleaning bug keeps delivering! But enough about that, it's WCW.
My friend Claire Bidwell Smith shared a post here a while back about raising her girls as a motherless mother, and I'm honored to have her back today for Woman Crush Wednesday to talk about her new book (out yesterday!), After This, in which she explores questions about the afterlife and fears about what happens to us when we die. Claire is a grief therapist, writer and mom whose first book, Rules of Inheritance, chronicles the loss of her parents. I'm also lucky to call Claire my friend and have learned so much through working with her (Spark Retreat, returning this September and November) and witnessing how she uses her gifts–both as therapist and writer–to help people through their grief and pain. After This is beautifully written, respectfully presents many different beliefs and experiences and is told through relatable stories and feelings of parenthood–worries and questions we all share.

1. One of my favorite things about After This are the letters to your girls throughout the book. For me, what makes the subject matter (what happens after we die) so critical is buried in those letters–the connection to our kids, the idea that love for our family is infinite. It wasn't until I had kids that the fear of death–both for me and for them–became something really heavy. We both recently lost friends who were mothers of young children, you lost both your parents–can you talk about what writing this book and the experiences you went through doing so did to calm those fears?
I began writing letters to my daughters before they were even born. Having lost my mother at 18, I have this compulsion to make sure that if I depart their world early I have left behind something that they can turn to. As I worked on the book, and explored my own fears and beliefs about what happens when we die, these letters became more important than ever.
Not only that, but during the course of writing this book one of my best friends died of breast cancer — a 37 year old mother of two children. Watching her say goodbye to her children was one of the most heartbreaking experiences of my life. But it was also somehow comforting. Here was this woman who I had admired for close to twenty years. As a pair of friends, she was always the more beautiful, the more confident, the more successful one, and she was the one who got married first, and became a mom first. In a sense she had pioneered all these life moments, and then even death. After she was gone, every time I would find myself worrying about what it might be like to die and leave my girls, I would think to myself, well, Abby faced this. And not only that, but she faced it with grace and bravery. It gave me hope in a weird way that one day I would be able to face my biggest fear just as bravely as she did.
But what also gave me a lot of peace during the course of writing this book was simply exploring my own belief system about the afterlife. Prior to beginning this journey I had been afraid to even look at it, to even confront my own notions about what happens when we die. It was too scary. But I found that as I took steps to do so, and then eventually really delved into it, that anxiety eases. I mean, as a therapist, I already know that this is how things work. Talking about our biggest fears, and exploring them, is always what diminishes them. I'm so grateful now that I had the guts to even try.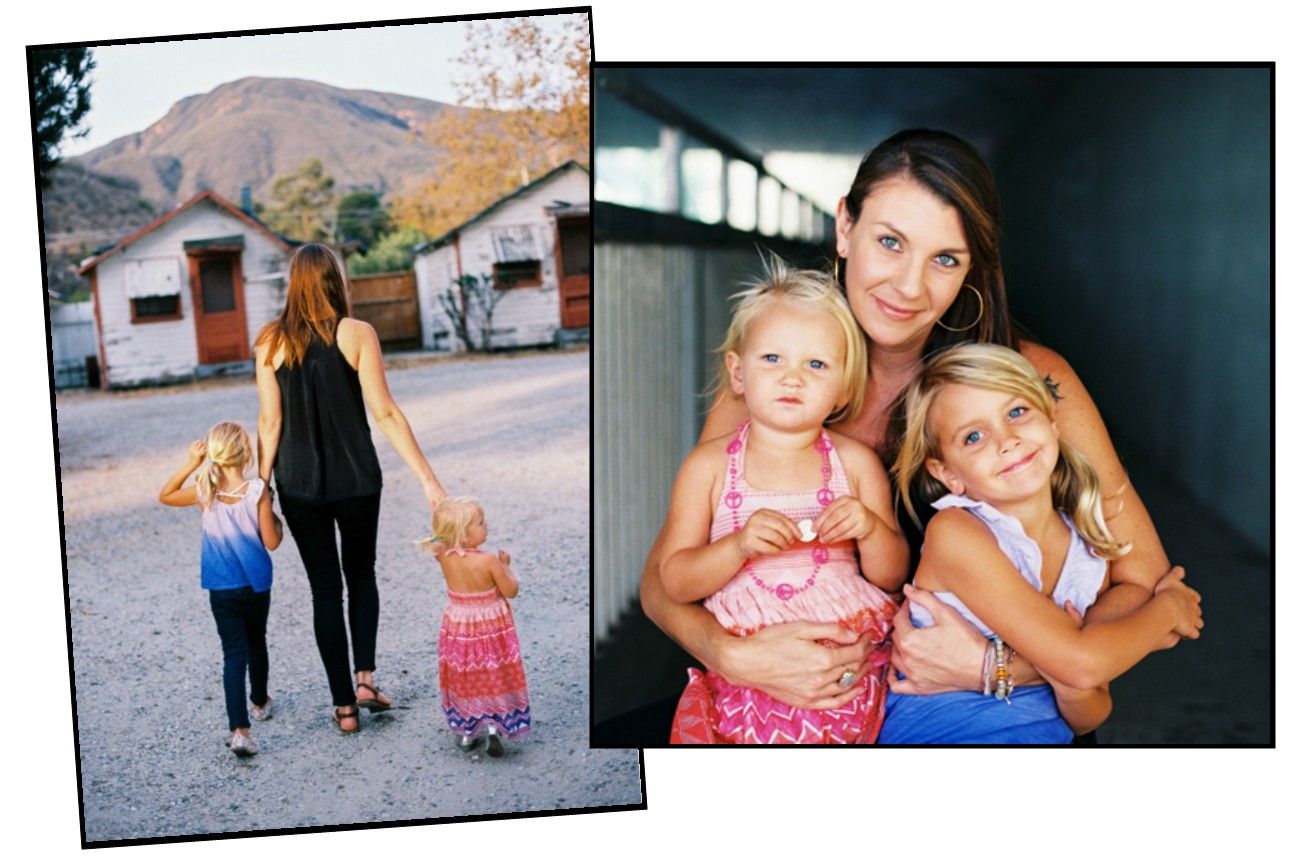 2. You recently said in an interview "there are as many ways to be dead as there are to be alive." I love that–can you expound?
That sentence came to me late one night in conversation with a deeply spiritual friend. We were discussing all the ways people choose to believe in life, all the different religions and spiritualities that people use to understand the meaning of existence. It's beautiful really, how varied and intricate we are as a species. There are so many ways to live in this world. I believe the same is true about the other side. If anything, my goal as a person, and as a mother, and as a therapist, is to be open to all of it, to be curious and appreciative of all of our experiences.
3. You do a wonderful job of exploring many different afterlife beliefs in After This, from interviewing rabbis and priests to spending time at a spiritual camp. Was there a common thread you found that linked all these together?
This may sound corny, but the common thread is always love and the human connection. I mean, when we strip it all away, that's always the only thing left. Our love for each other, our relationships in this life. It's not houses or cars or material things that we will miss when we depart this world; it's the people. So in every belief system I explored, the common thread running through them was the sustained bond between people — how to hold onto it even in death, how to make sense of our lives when the people we miss are gone.
In many of the western religions I got into there was a real emphasis on being a good person, on living a good life, and on working to make this world a better place than it was when we arrived. I take a lot of comfort in that. At the end of the day, it's sort of all we can do, isn't it? Be the best mother, the best friend, the best co-worker or spouse or sibling we can be. There's a simplicity in that which I really appreciate it.
4. One thing I really admire about you is the way you present these hard topics to your kids. I think we avoid talking about death to kids because we're trying to protect them. We don't want them to worry that something will happen to the people they love, but death is a part of life. I'm sure being a grief counselor and having been through loss early in life makes you more comfortable talking about it with your kids. Why do you think it's important to talk about death with your kids? How can we comfortably introduce the topic of death with young kids (I love the butterfly story in the book, by the way)?
I think it's incredibly important that we talk to our children about death. When my mother died when I was eighteen, no one had ever really spoken to me about death and I had absolutely zero context for it. It was startling and overwhelming to be hit with it like that. I think if we as a culture start talking about it earlier, it won't have such a traumatic impact when we inevitably have to face it in our own lives.
I began talking about death very early on with my young daughters, simply because my parents are gone and they constantly ask me a million questions about their absence. Some of their questions are hard to answer though and I naturally turned to my therapist tricks — turning the questions back on them. What do YOU think happens, sweetie? Where do YOU think we go?
Their answers were fascinating and so sweet. I think as adults we tend to make death this very complex and nuanced thing, but kids have this way of parsing it down to something very simple.
I very much want my daughters to feel free to come up with their own ideas and to explore them as much as they want. We've read a lot of children's books about death and my oldest daughter Vera really took to the idea of heaven, in a way that is different from my own idea of it, but I love that she has her own beliefs. She talks to my mother all the time, and even makes me talk to her to with her, which makes me cry happy tears every single time.
5. What experience/afterlife understanding surprised you the most (considering any reservations/skepticism you had going into this experience) writing this book?
For me it was really just opening up to the idea that there is an afterlife at all. After my mother died I was so consumed with grief and sadness that it somehow seemed easier to believe that there was nothing after this life. All I wanted was to have my mother back, and the idea of her being somewhere else, and not being able to access her, was too overwhelming.
It took me many years to begin to open up to the idea of an afterlife, to allow myself to have faith in something bigger than myself. The process of exploring my beliefs, of exploring the beliefs of so many religions and cultures, and eventually finding that faith, was incredibly humbling and wildly rewarding. It's a journey that's not over; I don't think it will ever be for me, or maybe for any of us. But like that old adage says: it's not the destination that's important, but the path itself.
Thank you so much, friend, for sharing this. Your work and your voice bring hope to so many.
You can order Claire's book After This on Amazon and Barnes and Noble.