I wish I could gather up all the things of Eight Years Old and store them in a bottle on my kitchen shelf, wedged between the other bottles and vials of things that keep me healthy and make me happy–the vitamins; the thieves oil; the jar of shells and pebbles from West Twin Lake, Summer of 2012; the delicious honey candle jar with just enough wax saved in the bottom for one more burn. I'd get a good bottle for these 8-year-old things, the best I could find–blue glass maybe or amber–and I'd add a pretty label–silver, with sparkles. The Magic of Eight-Year-Old Things, it would say.
In the bottle, I'd pour in the excitement of turning another year older, uncensored by the need to play it down. I'd tuck in the thrill of getting to school early just to make sure you hear your birthday announcement on the school's morning news–because it's quite nice to be celebrated for being born–and the next day announcement that there's only 364 days left until the big Nine. There'd be tiny toys in there–trinkets that fit in your pocket, like Shopkins and puzzle erasers and bright-colored charms for chain bracelets. There'd be smiles in the bottle–all kinds of them from thin shy ones to wide grins full of spaces from missing teeth. I'd slip in notes and stapled books I find around the house–like "The Book of Girls" with page after page of drawings of girls in peace sign shirts and heart skirts that sit above long stick-thin legs, and labeled names like Alis and Menica and Emmee and Kira. I'd keep the misspellings–as many of them as I could find because they're lovely and a very special part of 8-Year-Old Things. And sometimes 36-Year-Old Things.
I'd carefully add the innocence–in fact, I'd use a dropper to squeeze it in drop by drop so that none of it is wasted–the good intentions, the benefit of the doubt, the beautiful open space present before the knowledge of pain and suffering and evil in the world leaves shadows that cannot be erased. There'd be twirly skirts and Taylor Swift songs, hand claps and jump ropes, sidewalk chalk and pink pleather wallets stuffed with hotel key cards and a few loose dollars and a handful of change–we're talking a lot of money. The pennies would be saved for fountain wishes, naturally. The bottle would preserve the love of Lunchables, Chuck E. Cheese, chapstick in flavors like Dr. Pepper and Junior Mints, gumballs in your ice cream, dropping quarters into bubble gum machines, princesses, shoes with heels that click, a sneaky swipe of Mom's lipstick before school, worn off remnants of temporary tattoos. I'd add friend dates and still call them play dates. I'd drop in Good Luck Charlie but smile when I poured in Curious George right after.
A generous amount of feeling pretty would float in the bottle and mean nothing more than a cute headband or some sparkles on your shirt–not weight or face lines or thigh gaps. And there'd be love–infinite love–solidified not in answers to existential questions or attention from crushes but in dinner on the table and back rubs before bed and parents waving from the crowd at the second grade musical.
And I'd save the best for last. Right before I corked the bottle, I'd put the magic in, the stuff that makes the bottle glow–imagination without limits and shimmery drops of belief–in Santa and fairies and mermaids, love and opportunity and equality, and good stories with good endings.
I'd open the bottle every day, swirl the contents, take deep breaths in and never forget the importance of Eight-Year-Old Things for every year after.
Eight years ago tonight, I held a little girl for the first time and could barely say the word daughter without my heart flipping. For all the grade school What Do You Want to Be When You Grow Up? questions I had always filled in with the same answer, knowing my aspirations were just as dreamy as my classmates' answers of rock star and actor and astronaut, I did it. I became the dream…a mother.
This weekend we celebrated those 8-Year-Old Things with an art party at our local pottery studio, Earth & Fire, and a dozen sweet artists.
We put the "art" in party.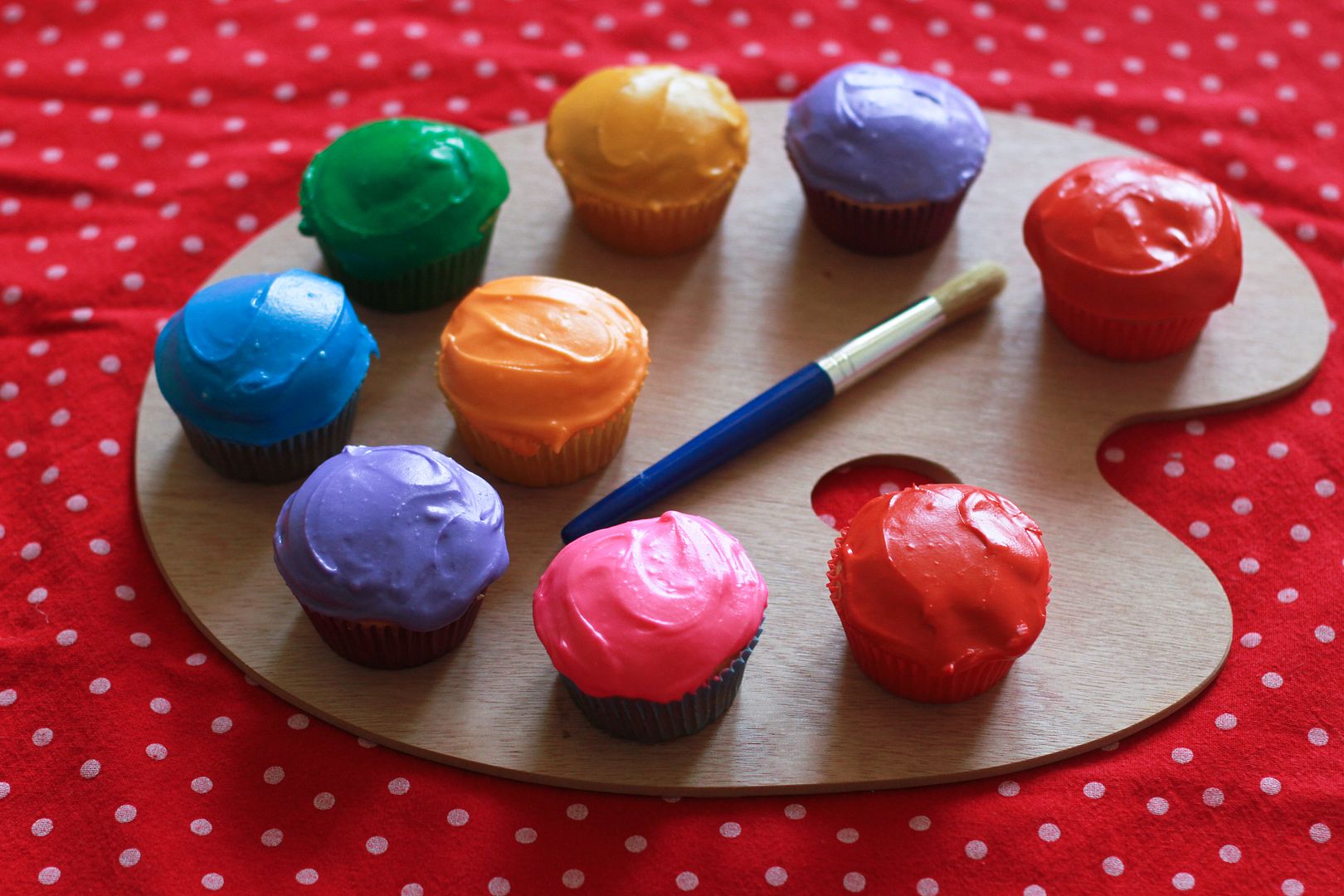 Cupcakes from the Hello, Cupcake book, one of my favorite creative baking inspirations. Lainey will randomly go through it, pick something out and say "Let's make this one."
Some peeks and pics from our day: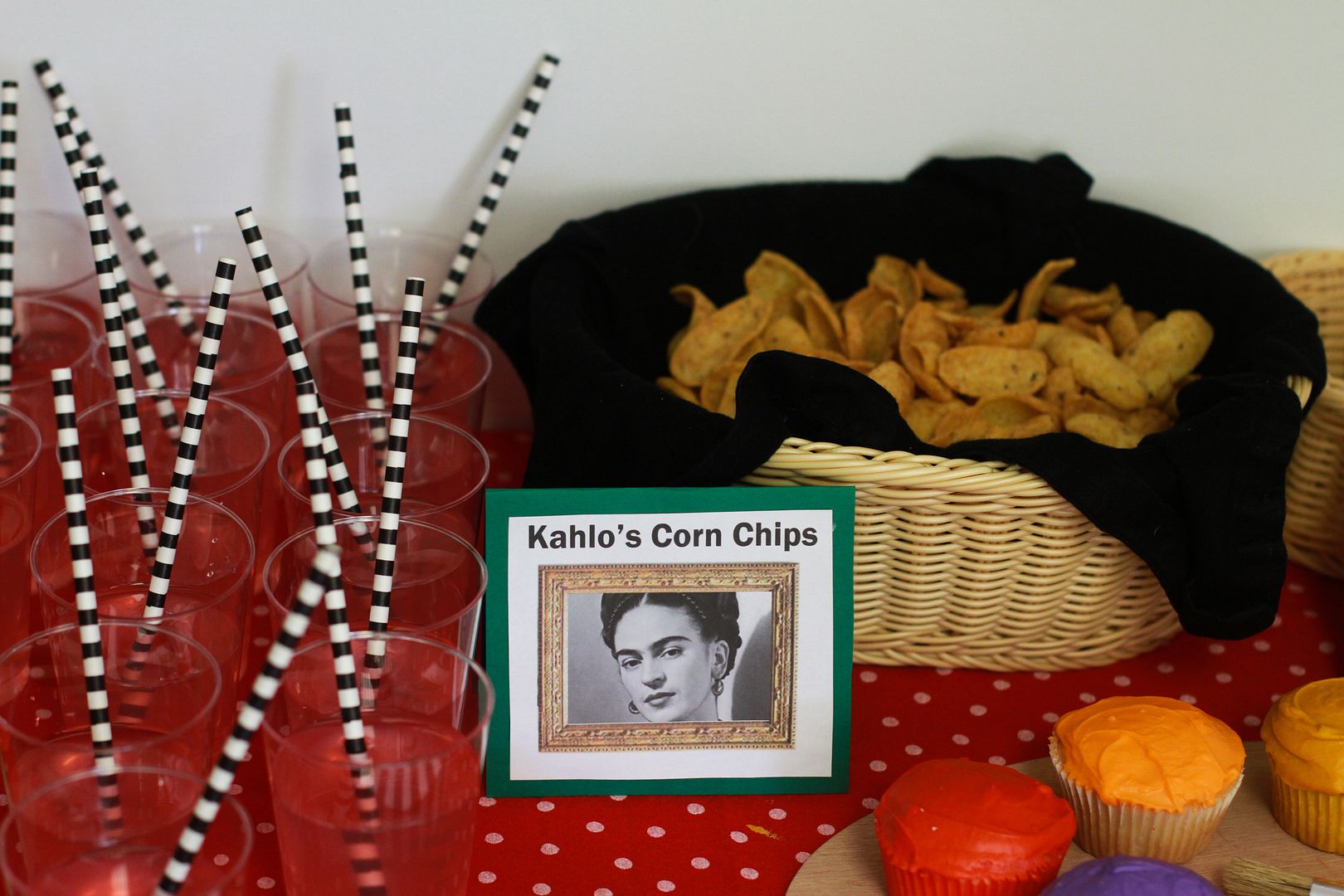 Clear paint cans from Michaels or you can buy online here
Lainey and I made the party hats by adding cut card stock paint palettes to Spritz hats from Target (10-pack)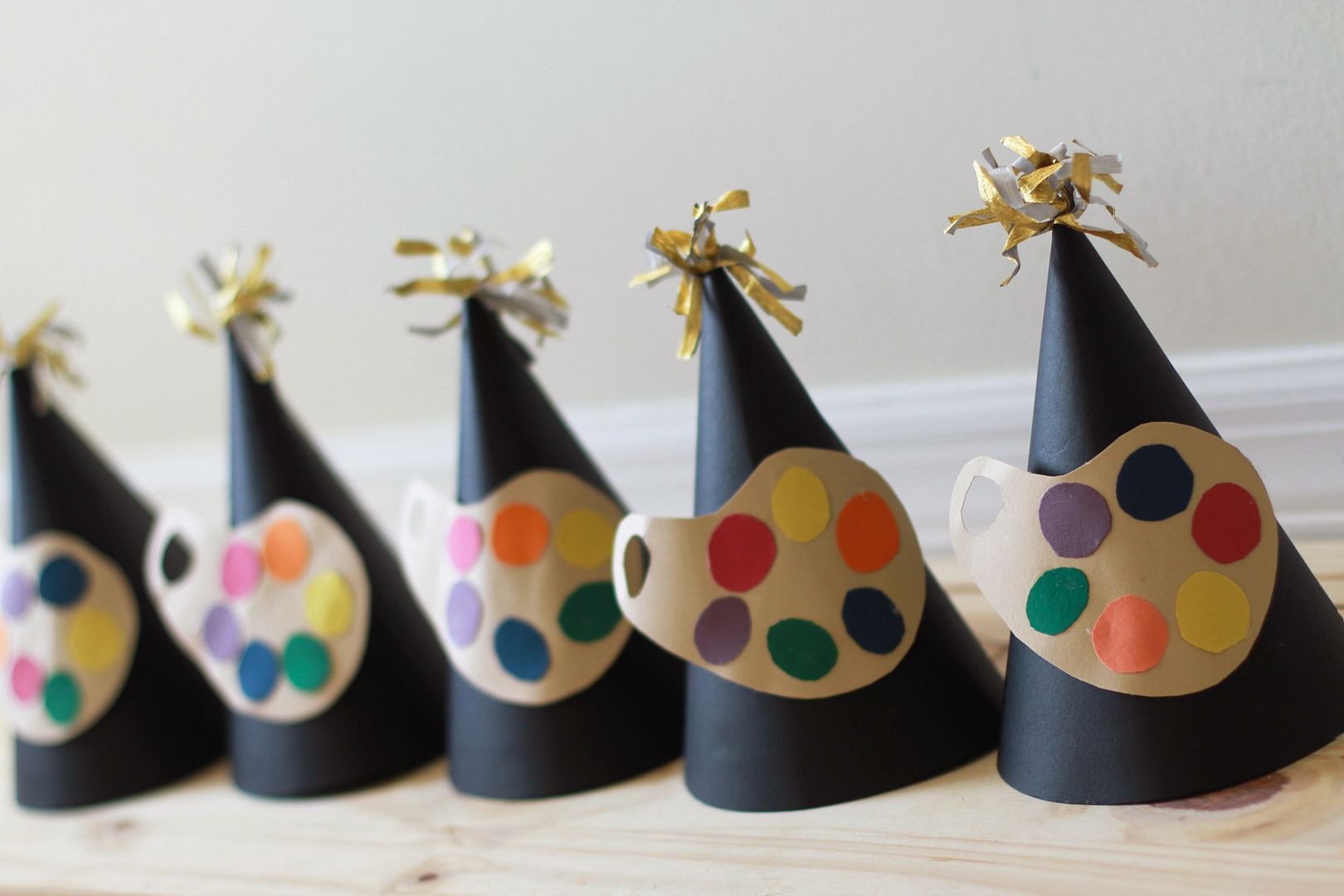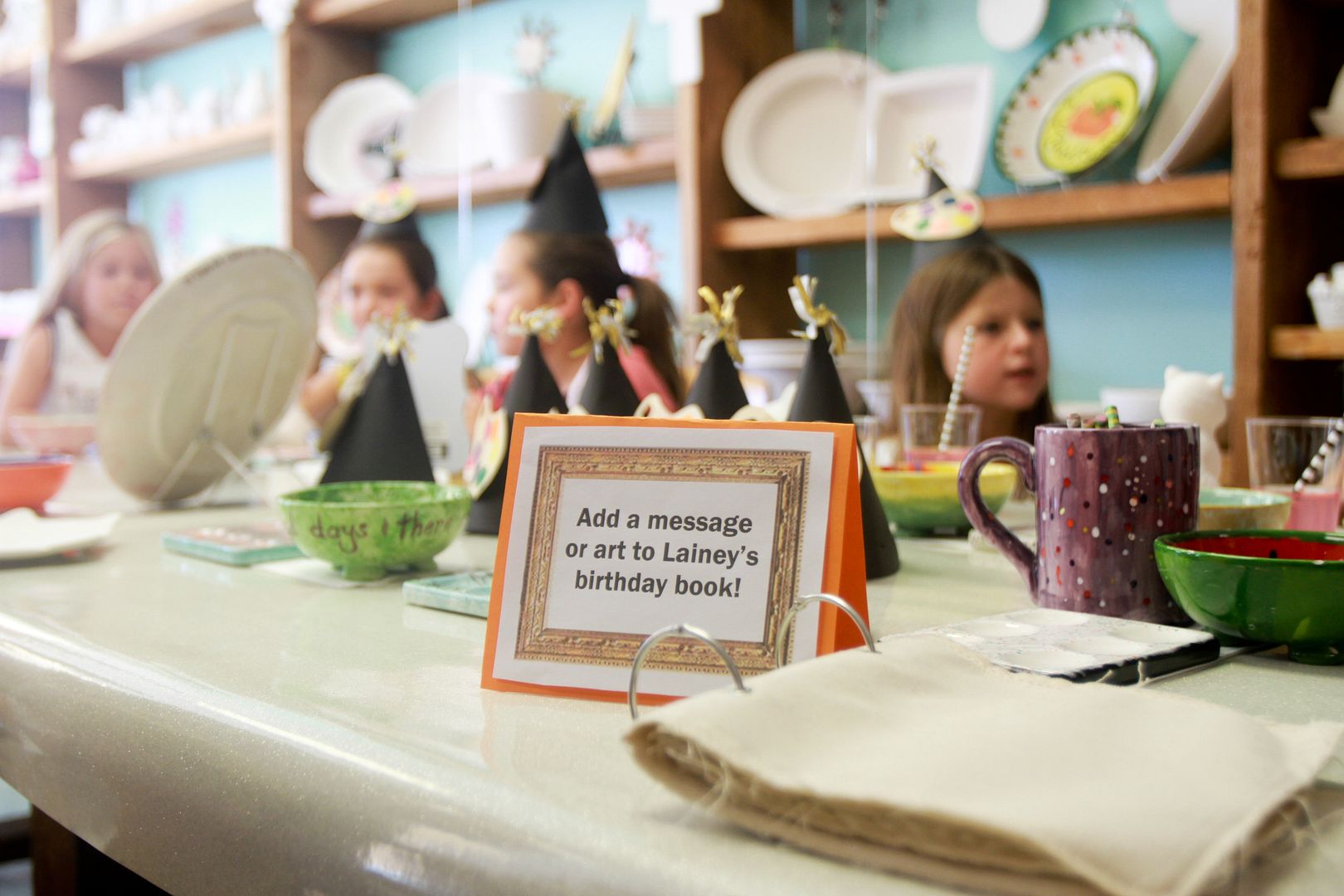 She's looked at this book and all the messages her friends wrote so many times this weekend.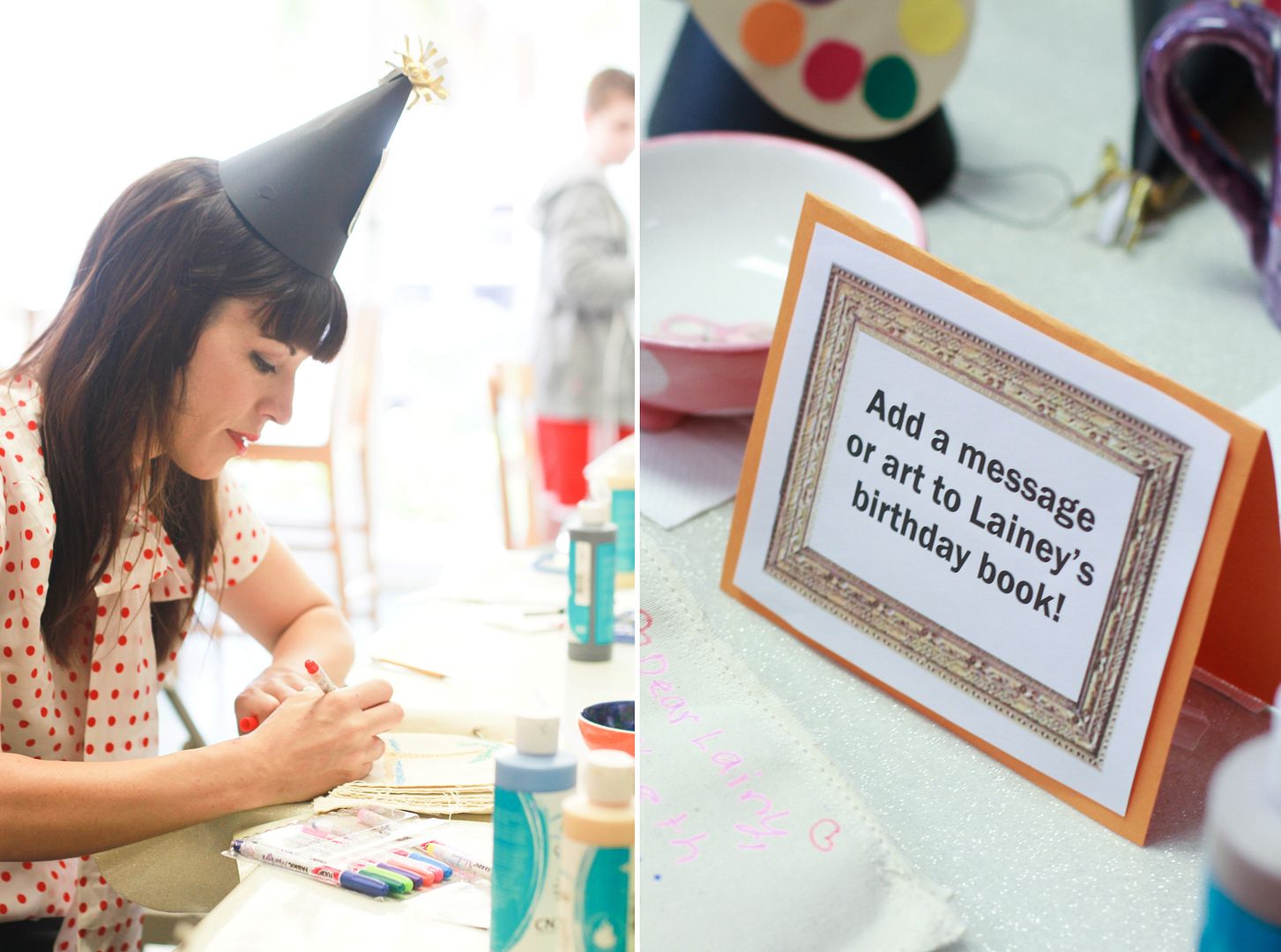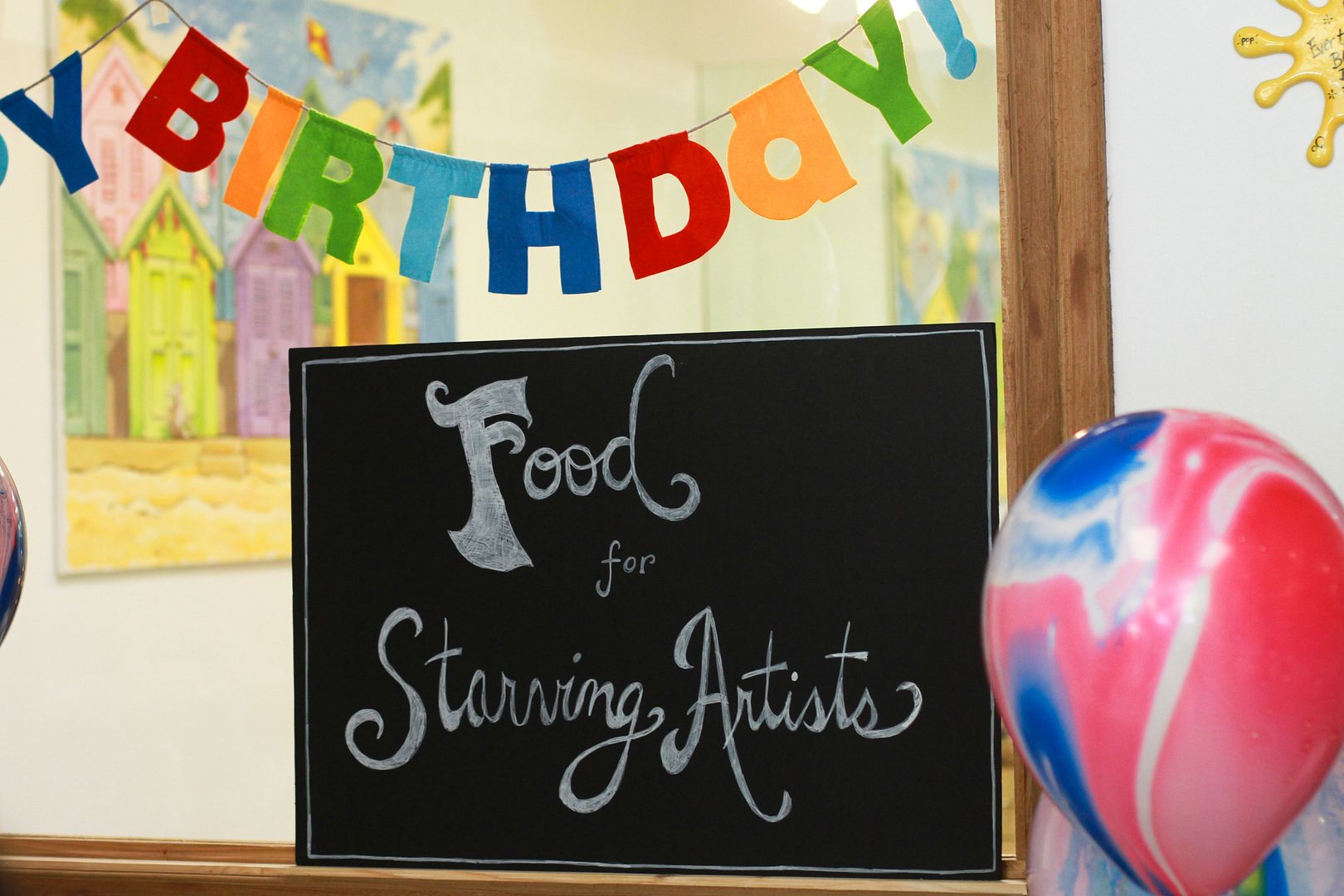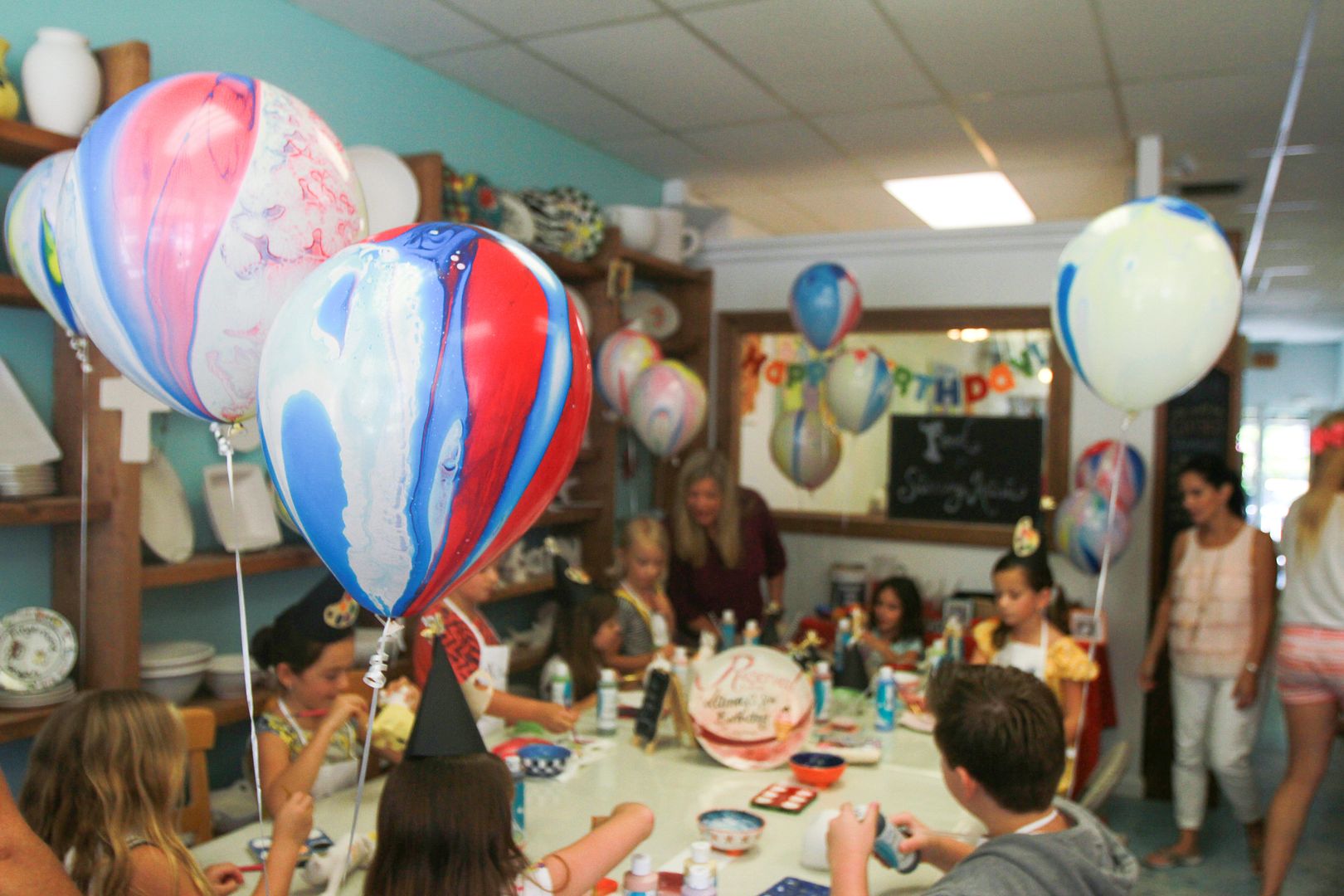 Before the pizza came, the kids had fun decorating their own picture frame placemats and adding their art to pages from this awesome book.
Eight seems a good age to let the girls do their own fun thing at a party without moms hovering with the next game. We walked down to the dock for ice cream after we ate, and the girls had silly fun making up their own games, talking and taking pictures. Watching them was another experience–how in the world did we get here?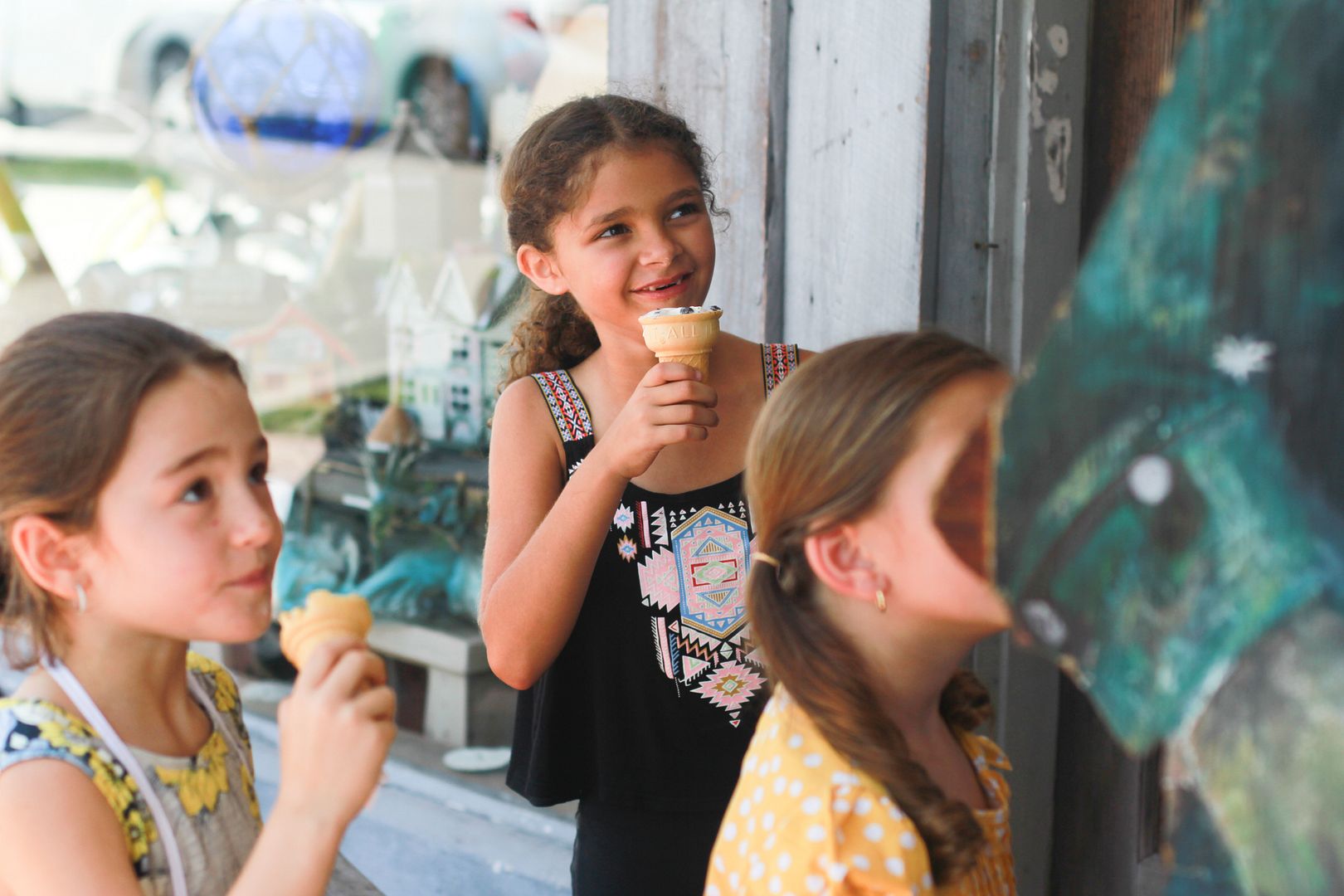 The world is your paper, little artist. Make your mark.
Feeling ever so grateful tonight for another year, and for The Magic of Eight-Year-Old Things. Our world is better because of them.
Happy birthday, Lainey Love.