Technically, I'm not a list girl. I make grocery lists and lose them, type Christmas lists and veer away from them and write to-do lists only to leave most of the tasks undone. But there's something motivating about writing the list itself. It's an exhale, a first step and, in the case of gratitude lists and bucket lists, an extremely satisfying creative exercise. Every year before Thanksgiving, I make a list of what we need for dinner. That one usually actually makes it to the grocery store, but more than anything, writing the list–usually with coffee in hand and a pile of cookbooks near me–serves to stir up holiday excitement–a prequel to the sensory experience of tasting gravy, peeling apples and clinking wine glasses.
Summer bucket lists are the same for us. It's less about pressure to do the things we put on the list and more about marrying my kids' enthusiasm for fun and family and adventure with my own childhood memories. And it's a great way to put all our ideas in one place. I'm notorious for throwing out the names of movies I want to see, but when we actually sit down and Brett says "pick a movie," I can't think of anything to watch. Summer adventures are the same way. Write them all down early at the beginning of the summer so you don't have to scramble for ideas later.
Here are four different ways to make a summer bucket list this year: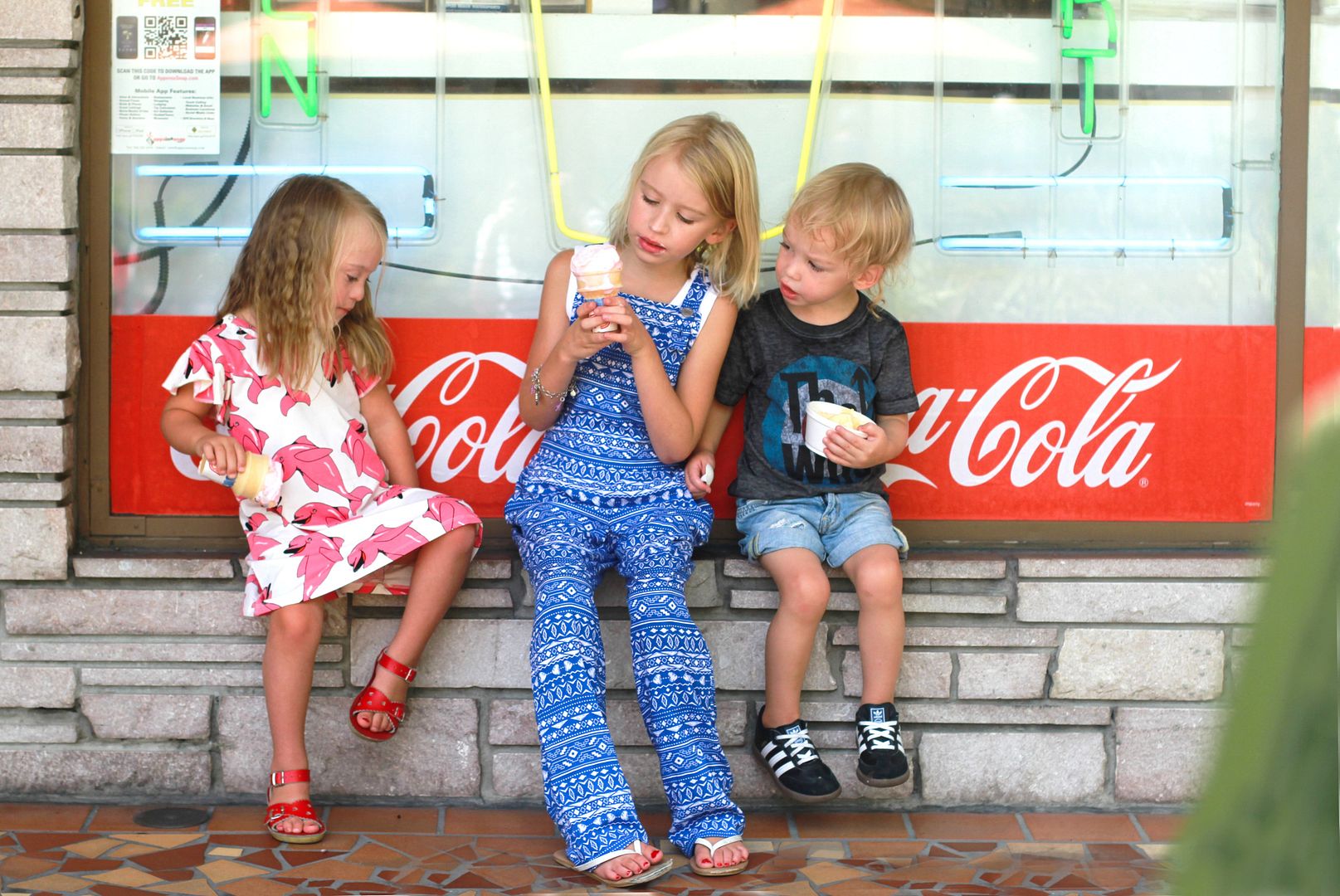 Scrapbook Summer Bucket List
Using any old scrapbook or even a homemade one hole-punched and tied with yarn, space your summer bucket list items out with room for a photo above them. This gives your family an extra fun challenge of documenting your memories throughout the summer. As you fulfill your bucket list items, take pictures of your adventures, print them and tape into place in your scrapbook. Instant film cameras (we have this Fujifilm Instax camera) make this list much easier to complete. Or you can send your photos to print and ship straight from your phone with many different companies' print apps. We've used Social Print Studio which prints tiny squares and ships incredibly quick.
Keep It Simple
If summer bucket lists overwhelm you or if you're working a lot through the summer, keep it simple by making a small doable list one week at a time and display it somewhere your family can see it–the kitchen counter or dinner table. Your list doesn't have to include "whittle birch branches into medieval swords and host a neighborhood castle party" to make it a good bucket list. Think small and meaningful–a family moon walk, microwave s'mores, eat breakfast for dinner. When I want to feel super productive, sometimes I put everyday things on lists just so I can cross them out: Take a shower. Drink coffee. CHECK! CHECK! Look at me, gettin' 'er done. Kids love visual reminders and crossing things off too. So go ahead, put "read two books before bed" and "paint nails a pretty summery pink" on that weekly list even if you were already planning on doing them.
Grab Bag Bucket
This is a great way to inject a little mystery into the game–you never know what you're going to pull out. At the beginning of the summer, have your kids help you write bucket list items down on slips of paper, fold them up and throw them into an actual bucket.
Take turns throughout the week–after dinner, on a rainy afternoon, on a wide open Saturday–pulling slips out, reading them aloud and fulfilling them together.
Scout's Vest
This is how we're fulfilling our Michigan summer bucket list this year, and we can't wait. Here's the thing. We tried Girl Scouts last year, but we missed so many meetings and couldn't keep up with everything else going on. We loved the meetings we did have but, you know….life. The vest though. We never got the damn vest. We are going to reclaim it, summer style. I thought of this early this year and started collecting iron-on patches, going on mad searches for rare ones, anything that fit our summer plans–and I found them! I found tiny s'mores patches and lighthouse patches, a doughnut for our breakfast-on-the-pontoon-boat dreams and even a Mackinac Island one. I'm sure you can easily make a sash with a strip of fabric, or they have inexpensive ones here.
As we knock off our bucket list items, we'll iron on corresponding patches, and the kids will get to wear their summer scout sashes and have a wonderful memento from our road trip.
We found most of our patches on Amazon including movie night, catching a fish, doughnut breakfast, flying kites, kayaking, corn on the cob, and campfire.
Would I be a big dork if I made one too? They don't have my size.
While we wait for summer, we have desks to clean out, classroom parties to plan and a few more lunches to make. I'm so excited for not having to pack lunches soon!
Woman Crush Wednesday will return next week.