One toe in the shallow end of summer, one dive into my favorite photo book this season and one scroll through the Instagram feeds I follow and it's clear: summer is photogenic. The vibrant hues of this season pop against blue sky, and water backdrops transform everyday scenes into paintings. Turquoise pools, rippled ponds and clouds of mist catching sunlight at the local water park all make my heart skip a beat. But sometimes capturing it in photos isn't easy–our creativity hits a rut.
The above photos all present the same perspective: people in water, smiling at the camera, same angle, same story. Lovely, yes…but there are so many other ways to tell a summer story with photos–to capture color and childhood, freedom and fun, relaxation and warmth. Change it up:
Basking in that dreamy feeling, I dug through some photo archives this week to pull out tips for taking creative water photographs this summer. Whether it's in the pool, off the lake or spraying the hose from the front lawn, there are a number of ways to dive into the challenge of taking water photos. Here are 48:
1. Shoot from Above.
Pool photos take on a whole new look when you get high enough (or have a lens with a wide enough angle) to surround your subject completely with water.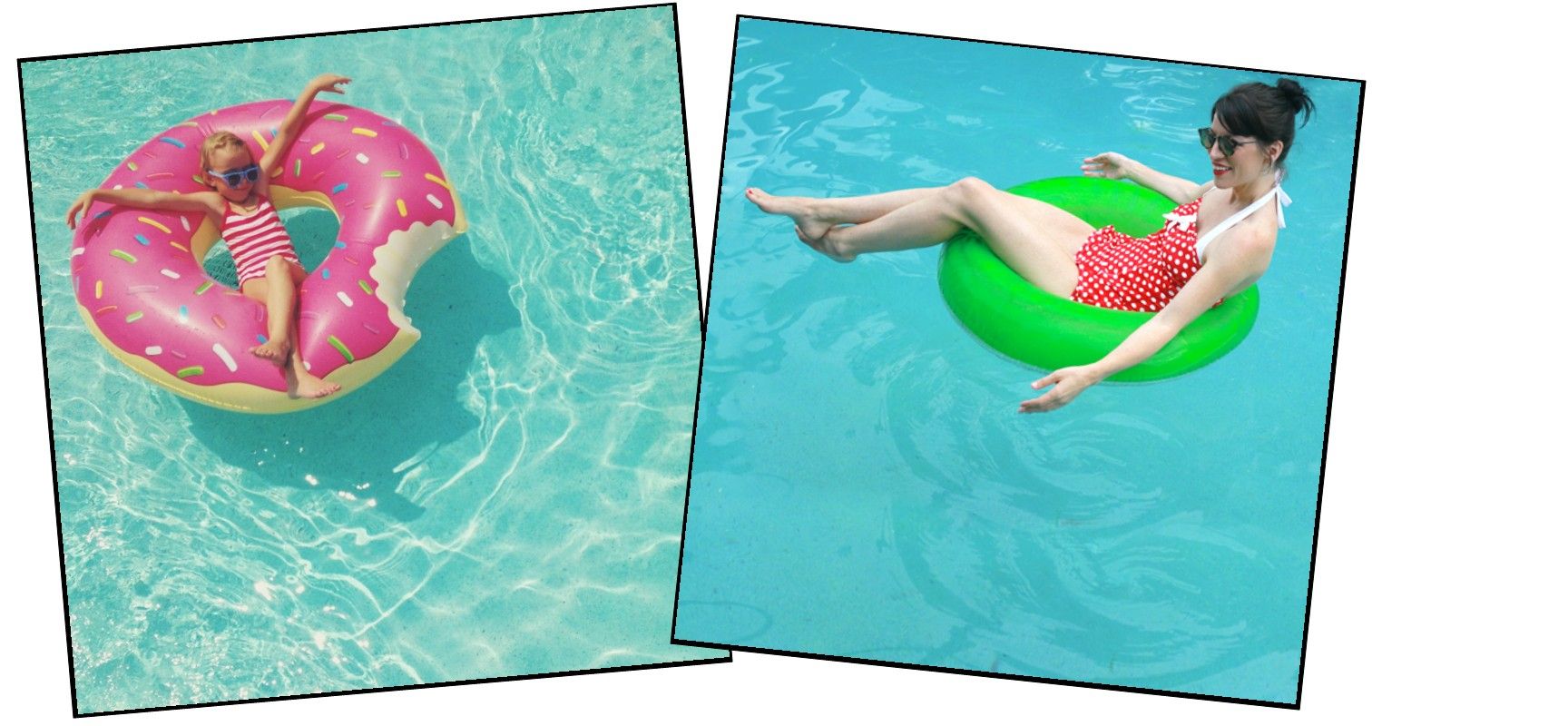 2. Looking In the Water
Capture that half in-half out exploration mode (think snorkeling) by getting as level with the water as you can.
3. Looking Out the Water
You don't have to have an underwater camera housing to get underwater photos. In still, clear water you can shoot down at a subject just under the surface. My kids open their eyes underwater, but this would be just as cute with goggles.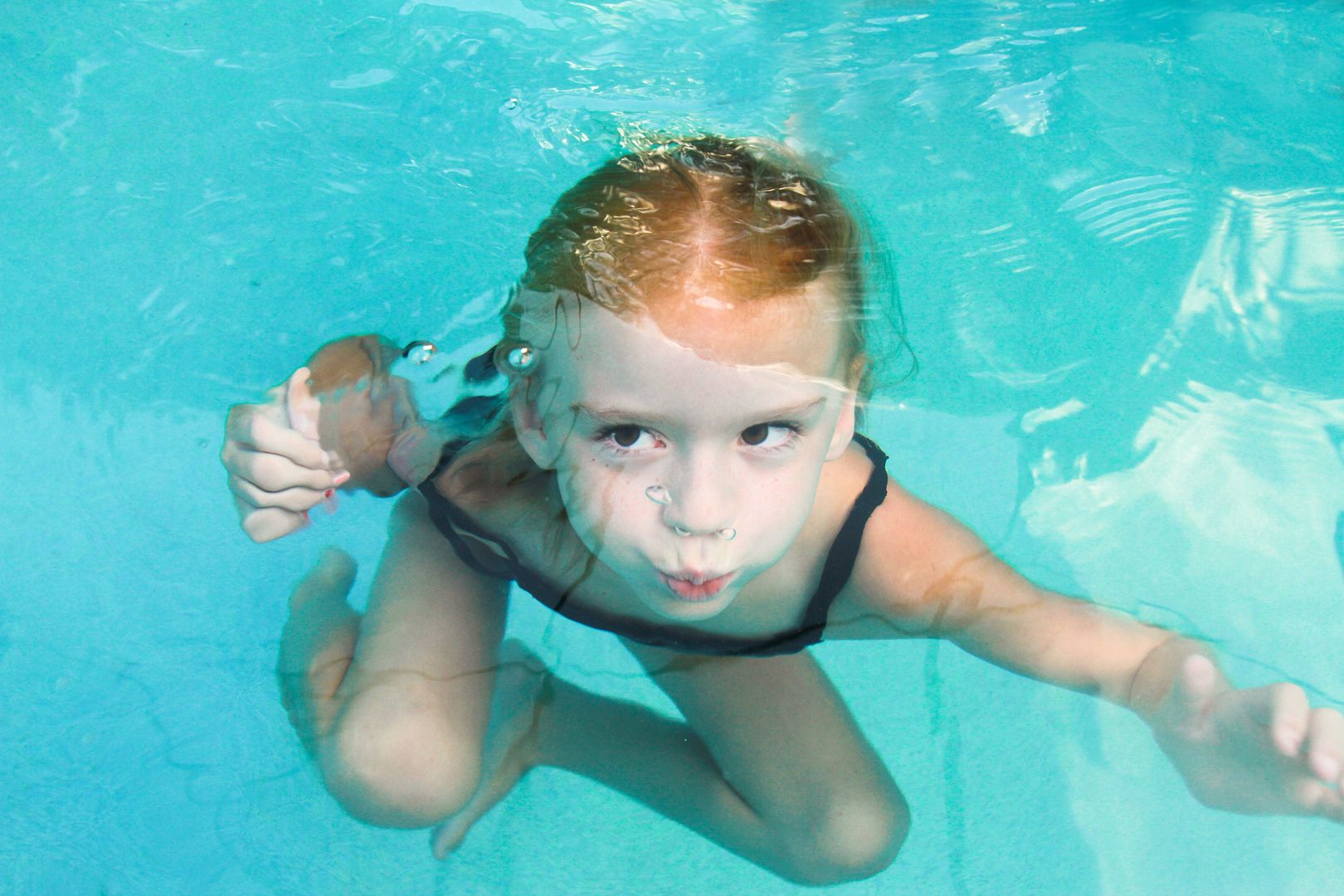 4. Add Bubbles
Bring bubbles in the pool or to the beach–your kids will love it–and capture soapy rainbows against water–it's gorgeous!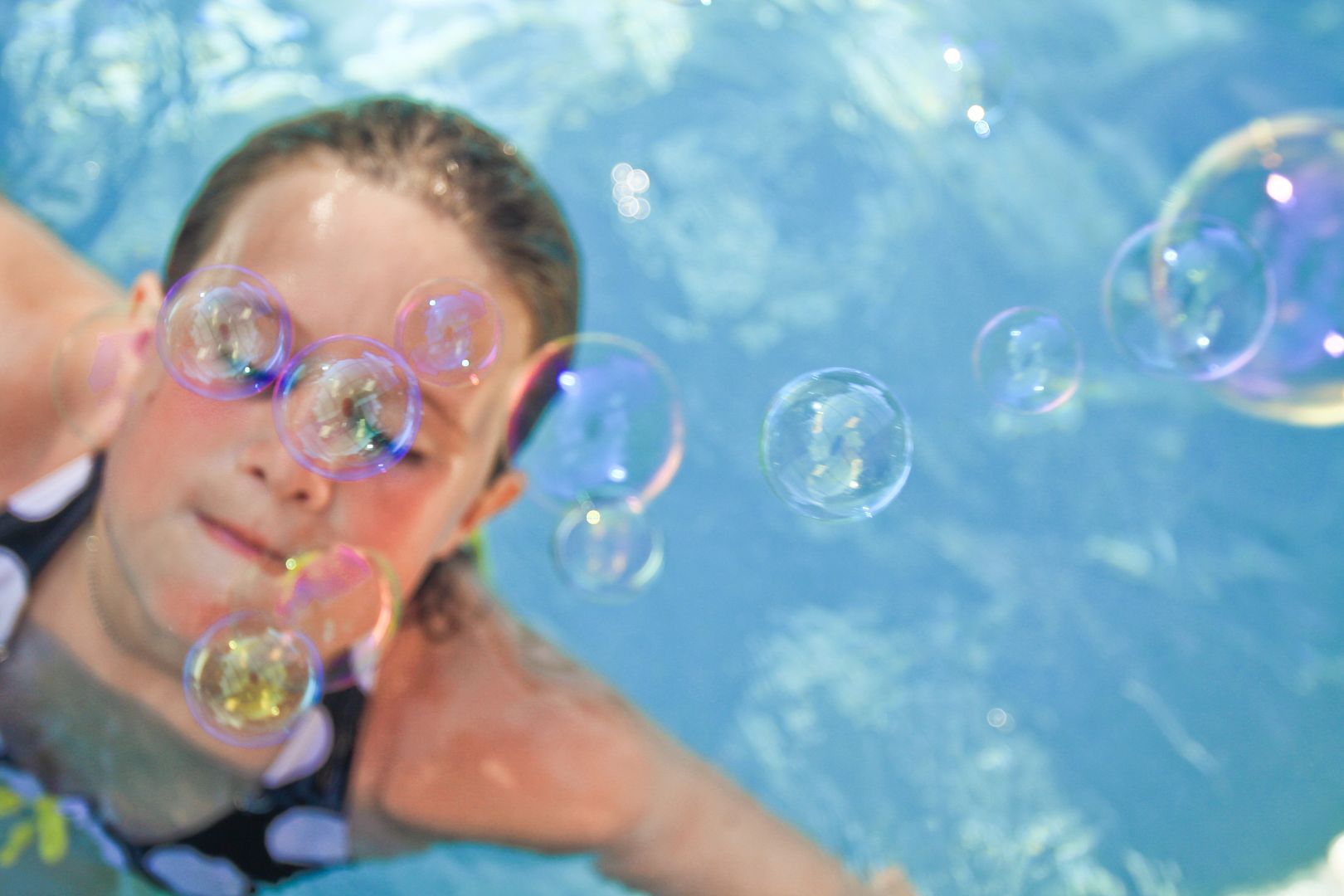 5. Include Pool Tiles in Photos
So many beautiful patterns and colors that add interesting lines to photos like these blue-green beauties.
6. Jumping In
The proverbial summer photo. Off a dock, from a diving board, into a wave, a pool, a lake, the ocean. Nothing says summer like arms-in-the-air and clouds-in-the-sky.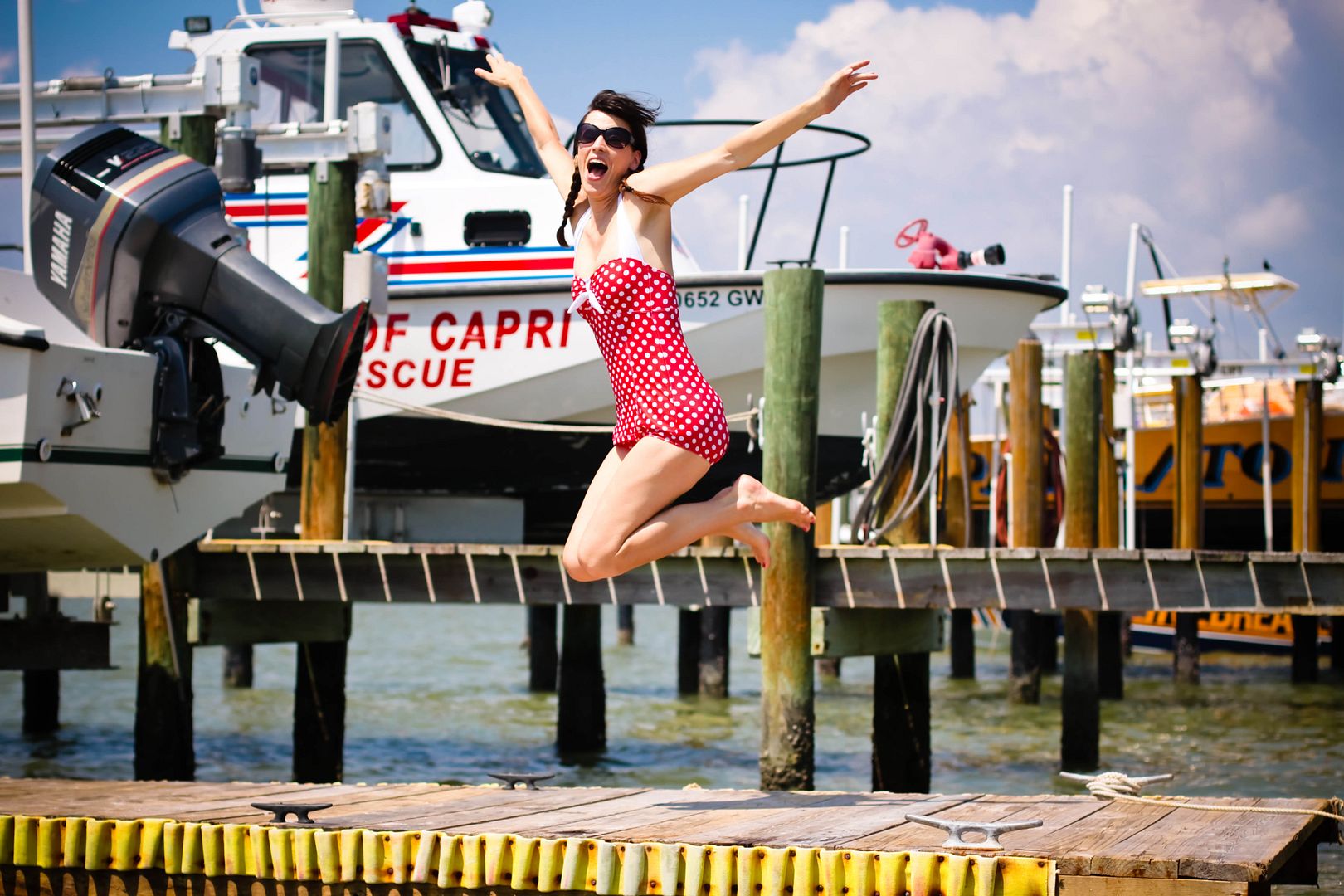 7. Coming Up for Air
8. Pool Caps
This is one of my favorite summer photos. Wearing some retro beach wear not only keeps your hair dry, but it adds some colorful summer style.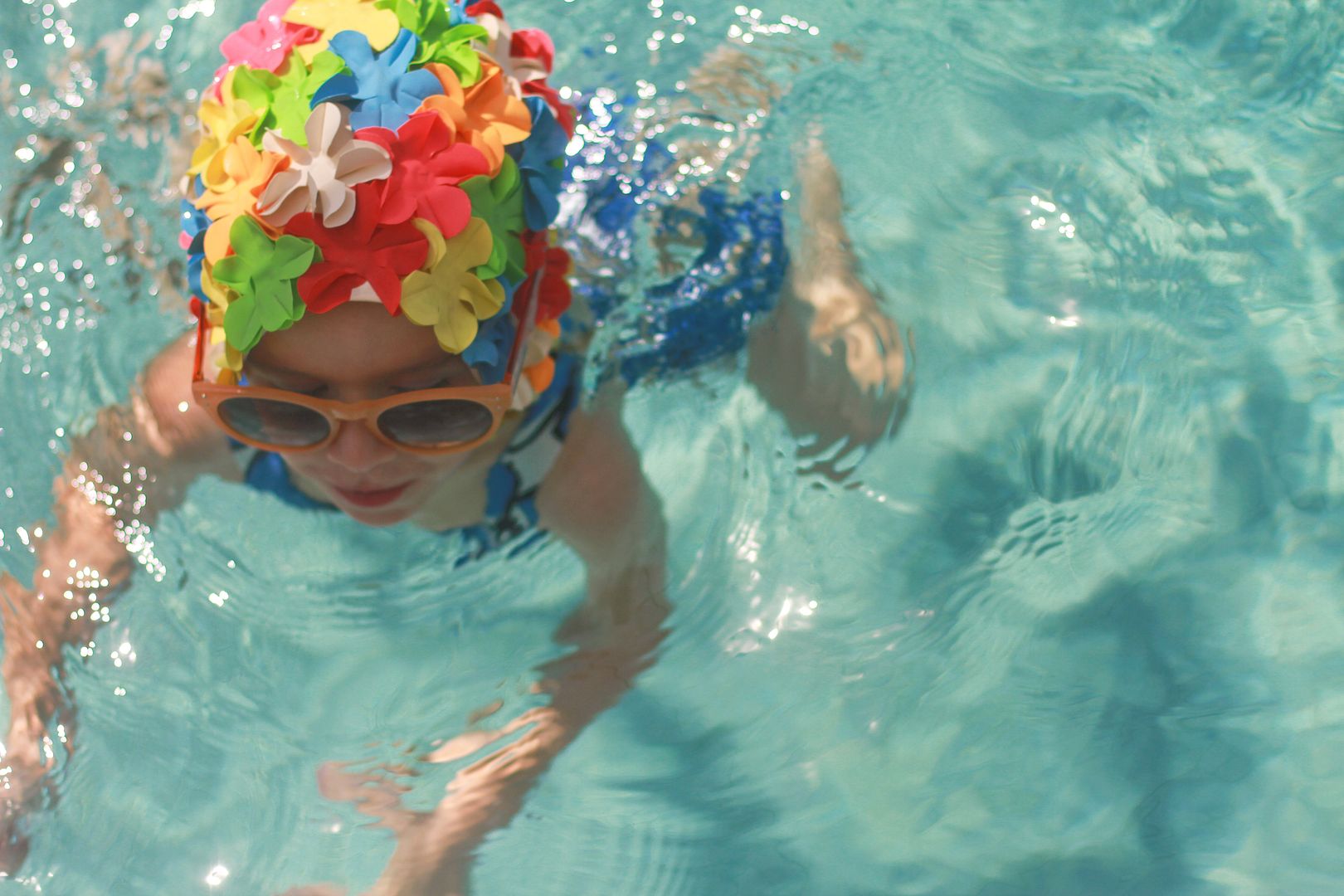 Our favorite swim caps: flower swim cap (like above), another flower swim cap, comfy reversible swimcap from Hanna Andersson (made from bathing suit material), stripe ruched bathing cap
9. Just the Feet
Baby feet in water. Enough said.

10. Funky Angles
Go ahead and get a crooked horizon. Get in the water, bend and stretch and play around with perspective. You might just capture summer in a way that brings smiles for years.
11. Baby Got Back…float

12. Get Level with the Pool and take a Profile Shot.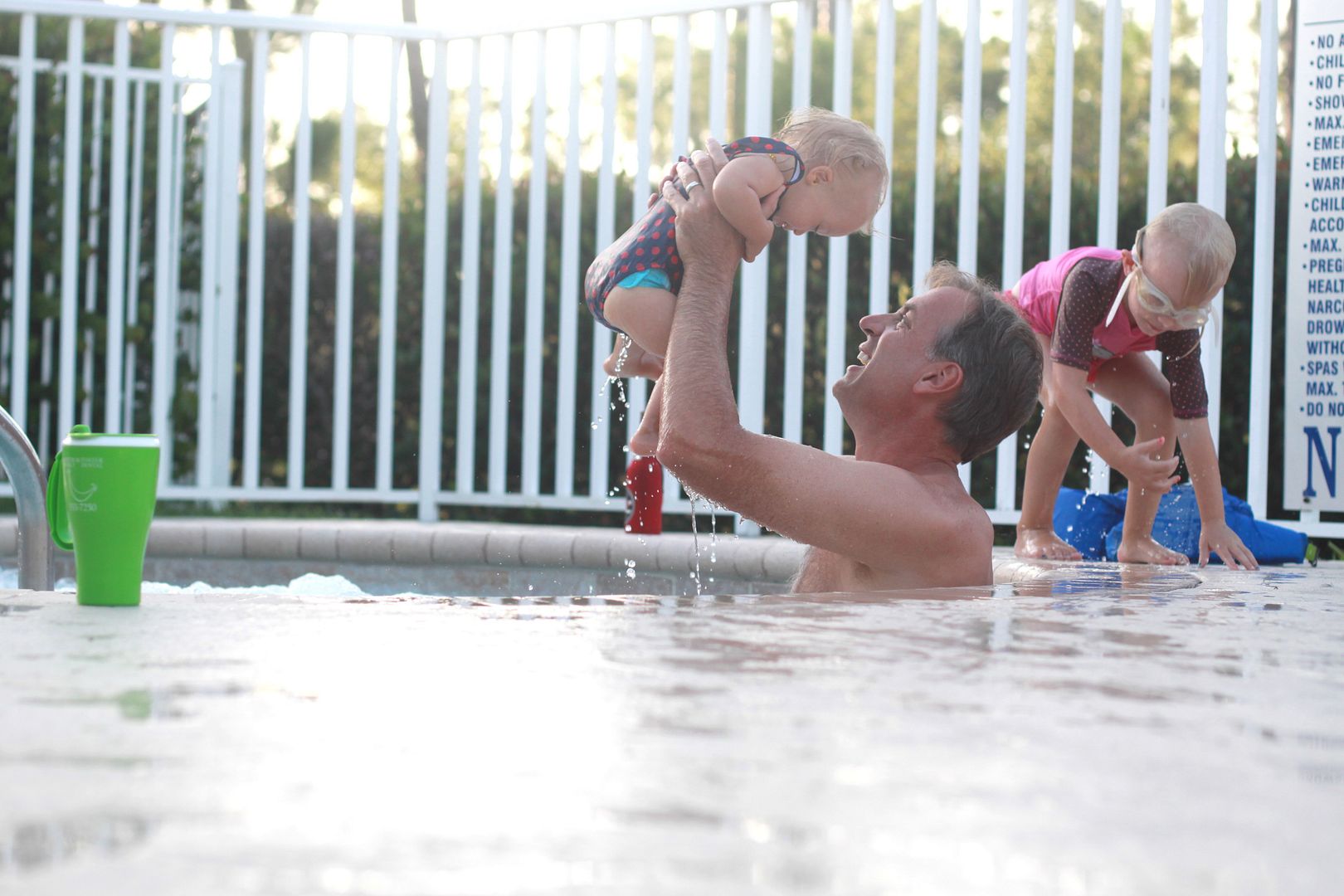 13. Under the Boardwalk
Piers and boardwalks are one of my camera's muses. And this photo will always be one of my favorite summer shots.
14. Esther Williamseque: Synchronized Swimming Legs
15. From Where I Lie…in the water
16. Bright Pool Floats.
Since water can't wear jewelry, we bring it accessories in the form of happy pool floats, the brighter the better.
Want to see some awesome pool floats that make your photographs drip with color and summer style?
Our faves: donut pool float, watermelon pool float, pretzel pool float, giant swan, rainbow pool float (love this one!)
17. Through the Fountain
18. How Low Can You Go?
Squat down, lie down, get low, low, low to see the beach in a whole new way. Think of it this way. If you were a crab with a camera, what would you see?
19. Zoom In!
Ten points for capturing drippy eyelashes, five for drippy cheeks, three for wet hair.
20. Reflection of…
Capture pool/lake/ocean in the opposite direction–the reflection of it in a window, a sliding glass door or reflective sunglass lenses.
21. From the Pool Steps
Switch it up from taking photos from outside the pool into the pool.
22. Water Ripple Circles…like tree bark rings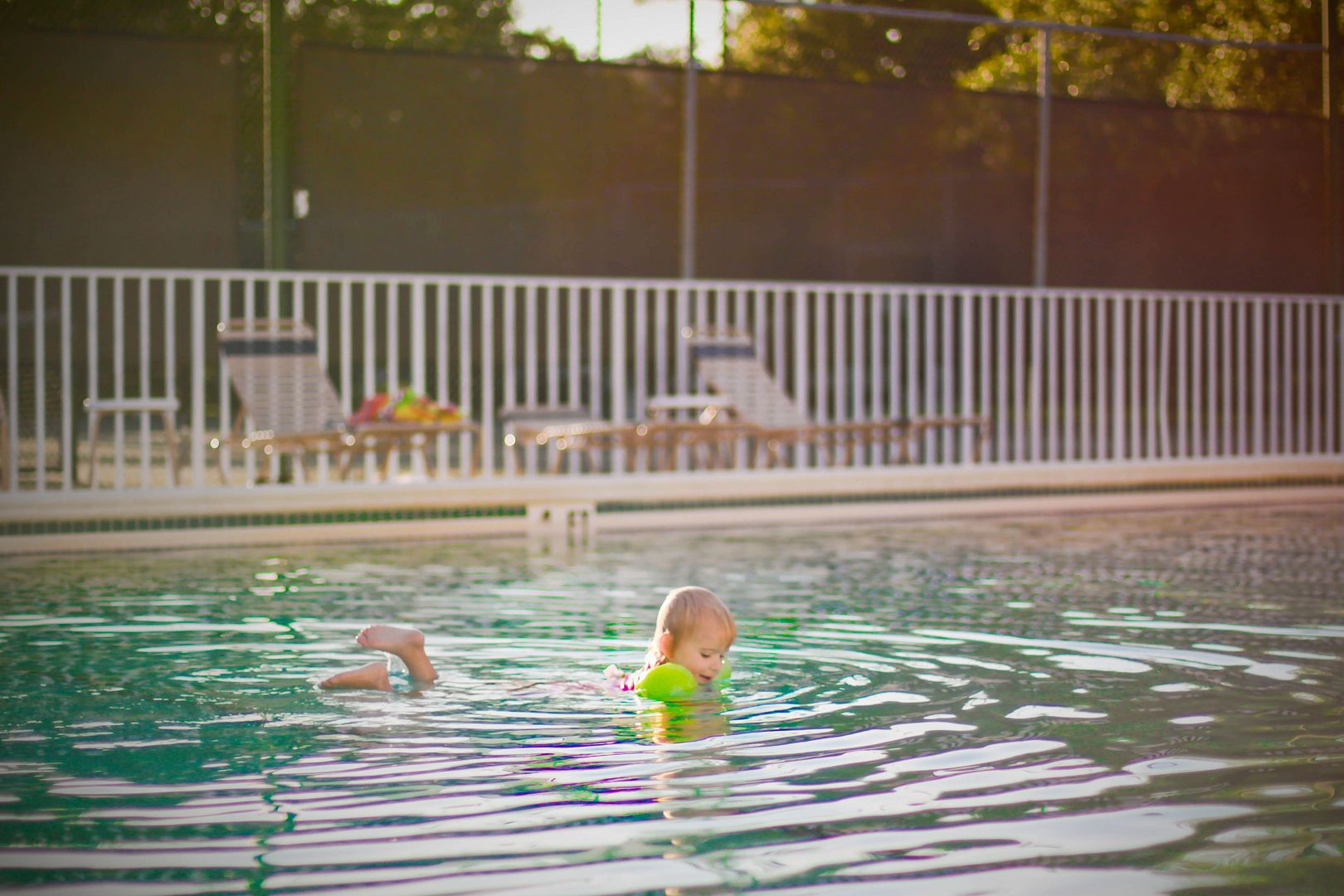 23. Wedgie in the Water
Baby's gonna sport one some time this summer. Grab your camera.
24. Depth of Field
Focus on something different than the subject's face in the water–feet sticking up, a pail and shovel in the sand, a starfish–but still get people in the background scene. It tells a different kind of story.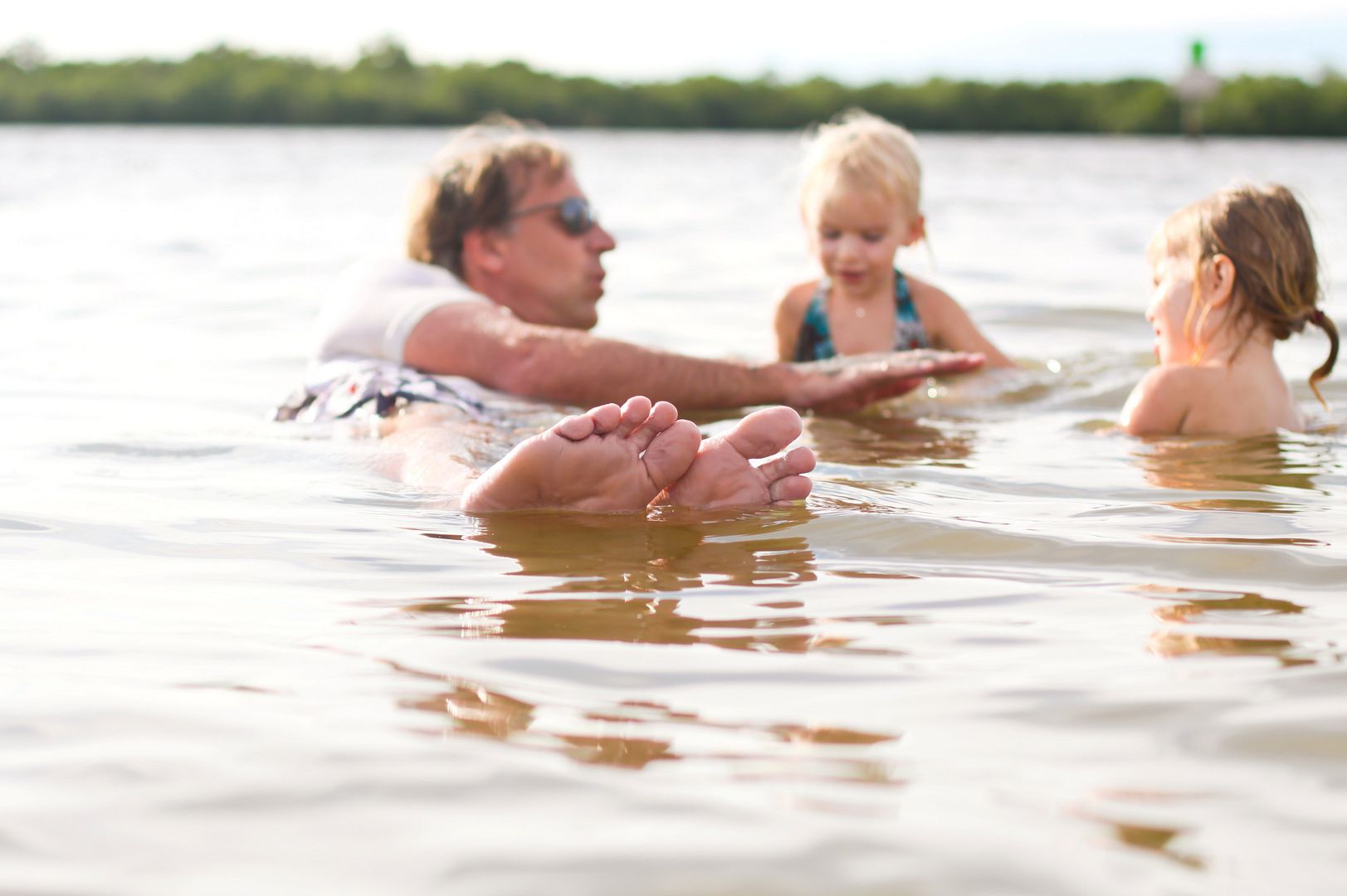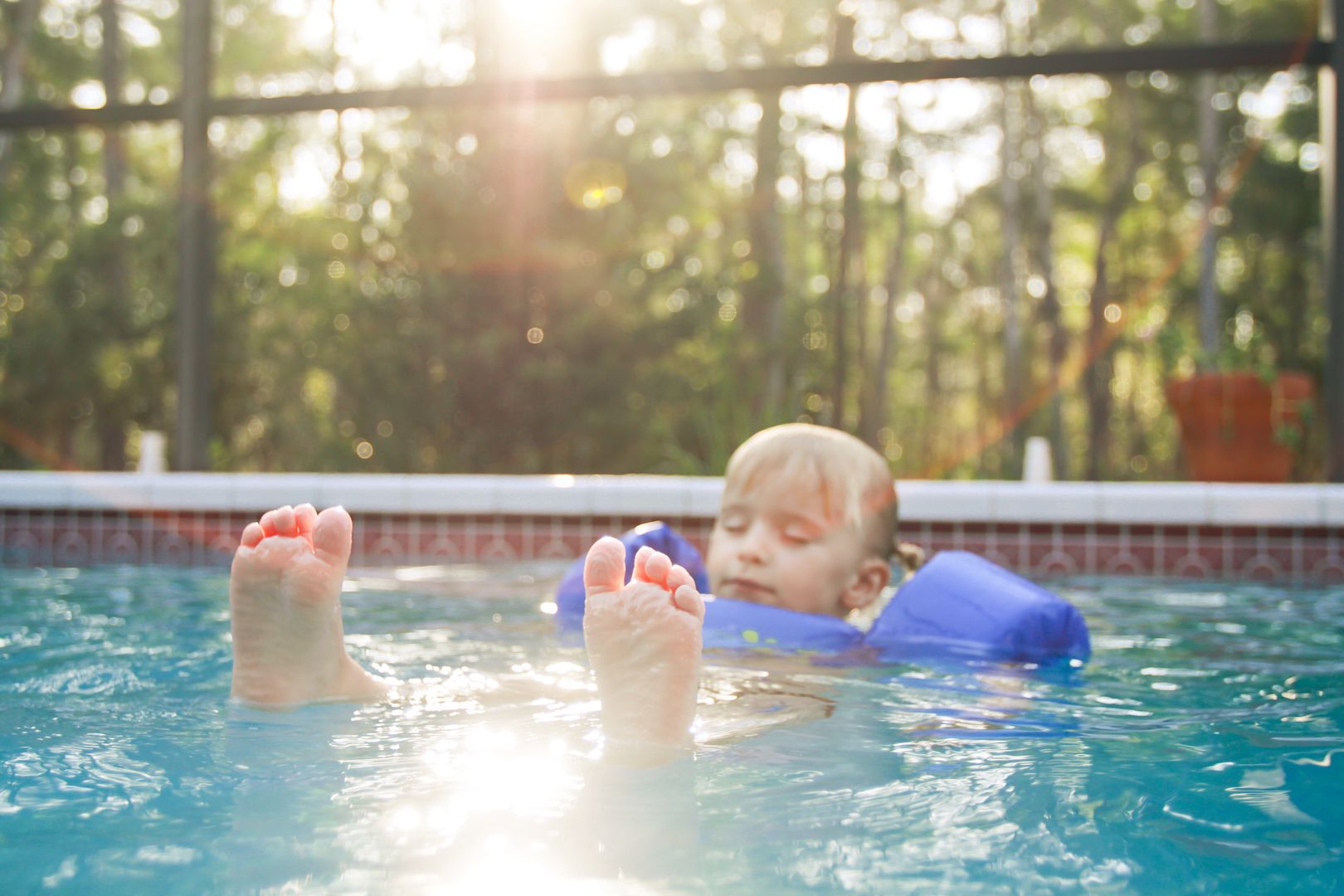 25. The Whole Scene
Back up, back up, back up. Use a wide angle lens (or phone camera) to survey the entire landscape. This is the cover of the summer coffee table that lives in your head.
26. Get Goggle-eyed
Keep the goggles on for the pictures. Goggles equal childhood summer.
27. Feet in Shoreline
This is a great way to capture a baby + mama photo if you're holding the camera.
28. The Big Splash
29. From Below
Bottom of the dock, in the boat, under the diving board. Shoot upwards from the water for an entirely different look at summer.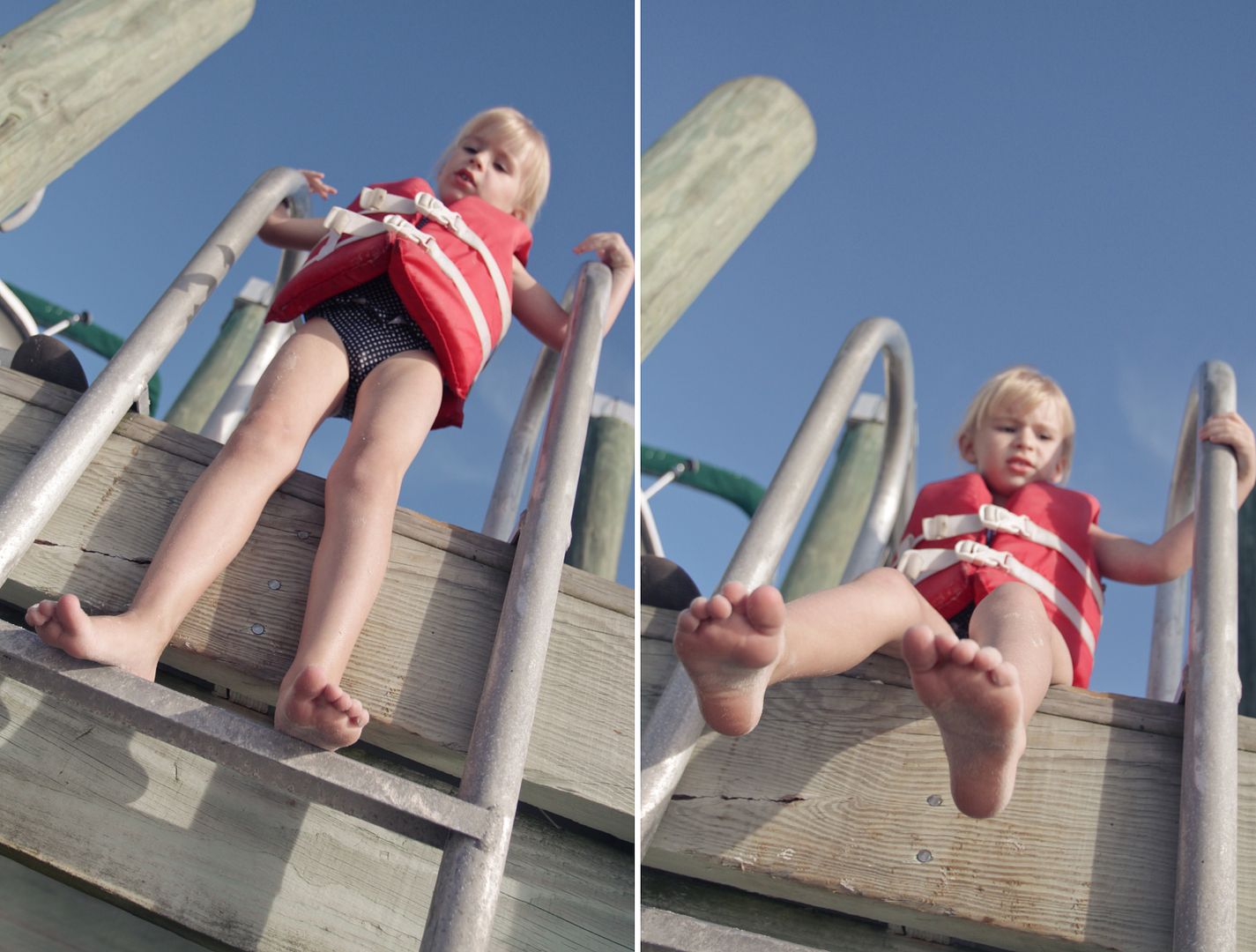 30. Outdoor Shower (rig your hose and do it in your own backyard!)
31. Add Flowers
Float some wildflowers in the water and swim in them, wear flower crowns when you swim.
32. Water Toys
Don't forget to photograph the little toys–the boats, the mermaids, the Nemos, the colorful pails and shovels.
33. Blankets in the Sand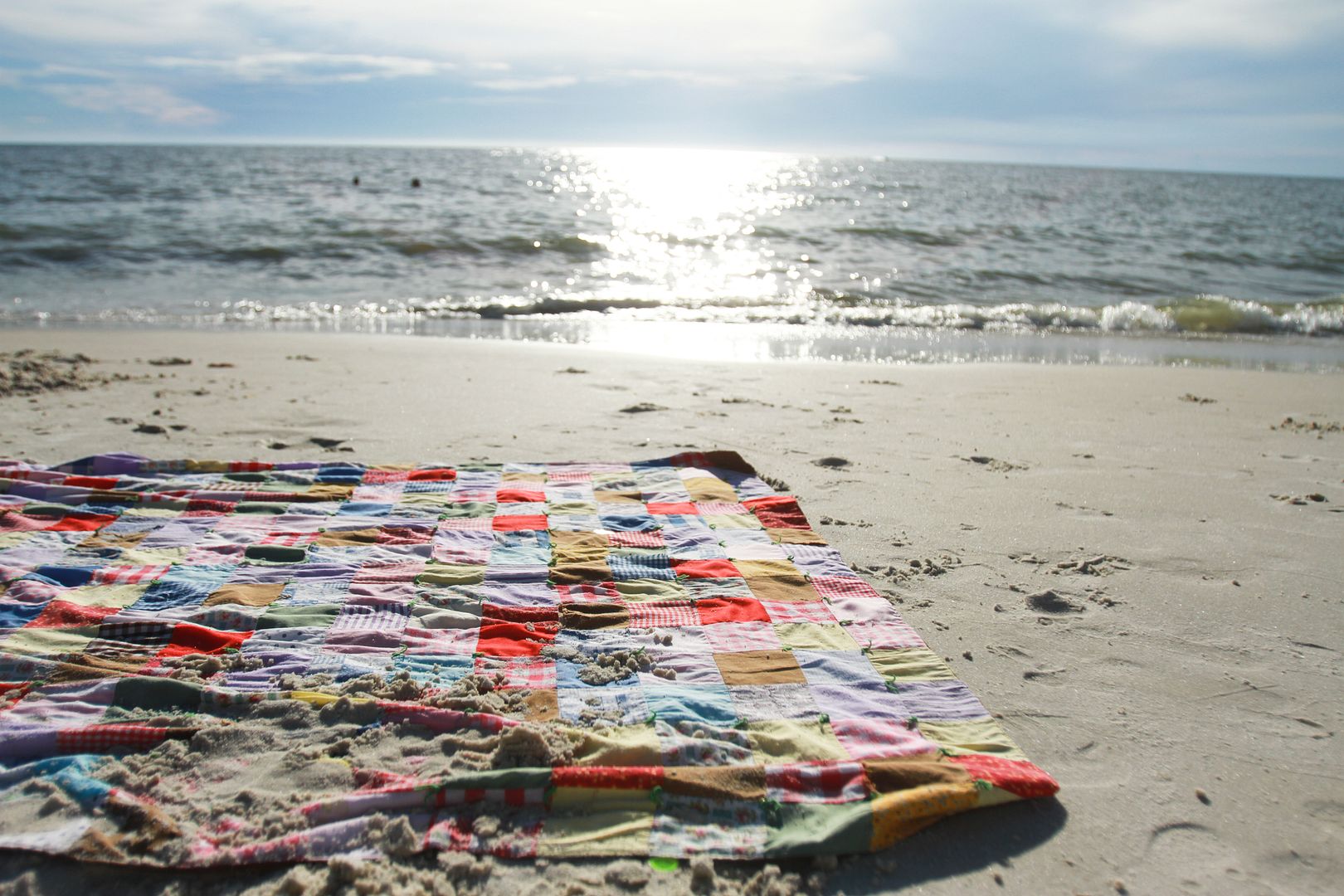 34. Hair Flinging
Fun photos to take! My kids do this, ask to see the camera, laugh at the product, and want to do it all over again.
35. Hot Tub Bubbles
Love the white foam that shows up in our hot tub photos.
36. Through the Window
I love the juxtaposition of an inside watching/outside swimming story.
37. Out of Focus
38. Shoreline Sunset Silhouettes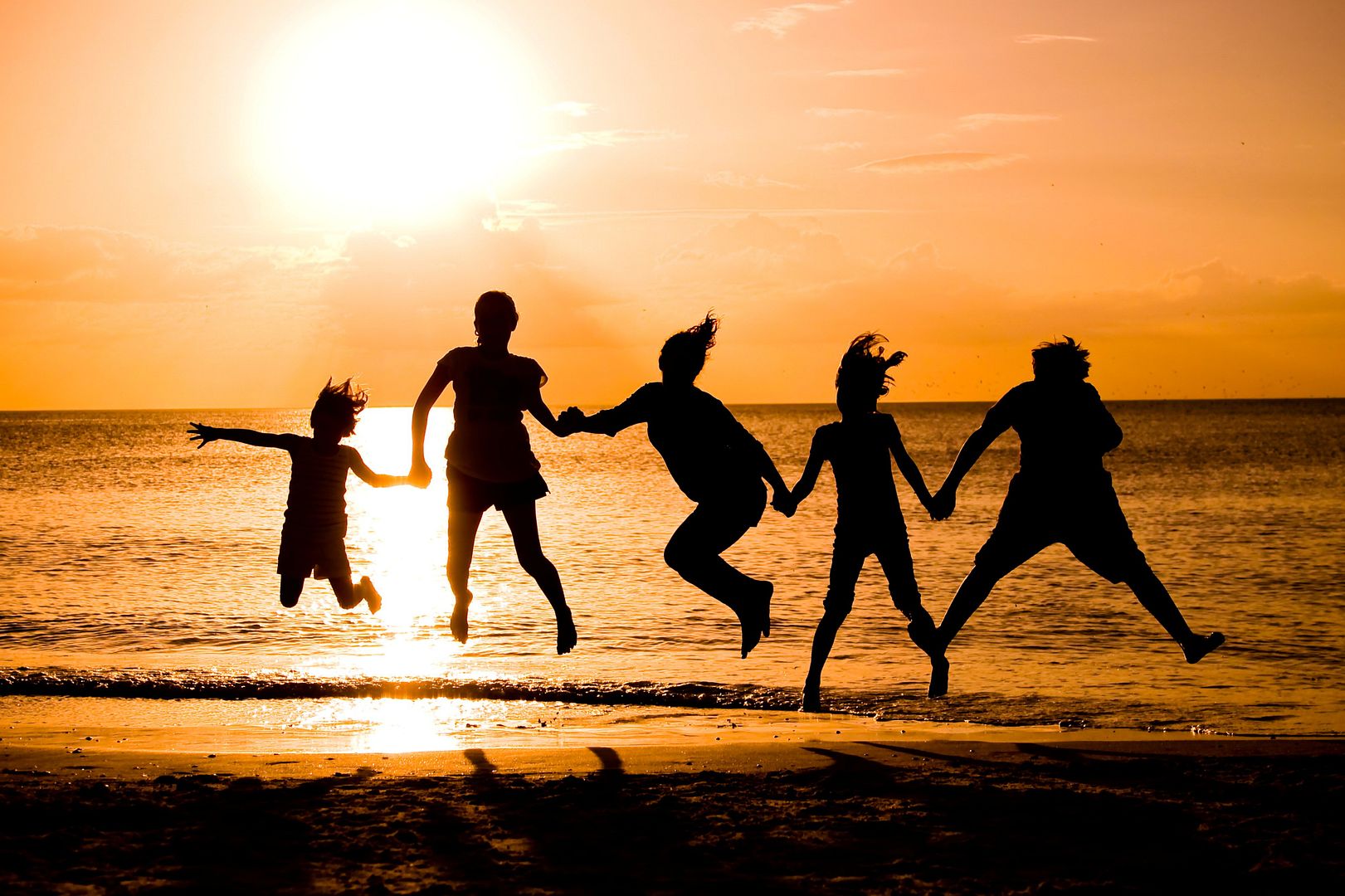 39. The Dad Throw
It's a summer proper noun.
No Pool? No Beach? No Lake? No Problem.
40. Kiddie Pool
Think a kiddie pool is too small to make splash? Lainey would beg to differ.
41. Pull Out the Hose
42. Car Wash
In your own driveway…or hit the local quarter car wash–your kids will have a blast.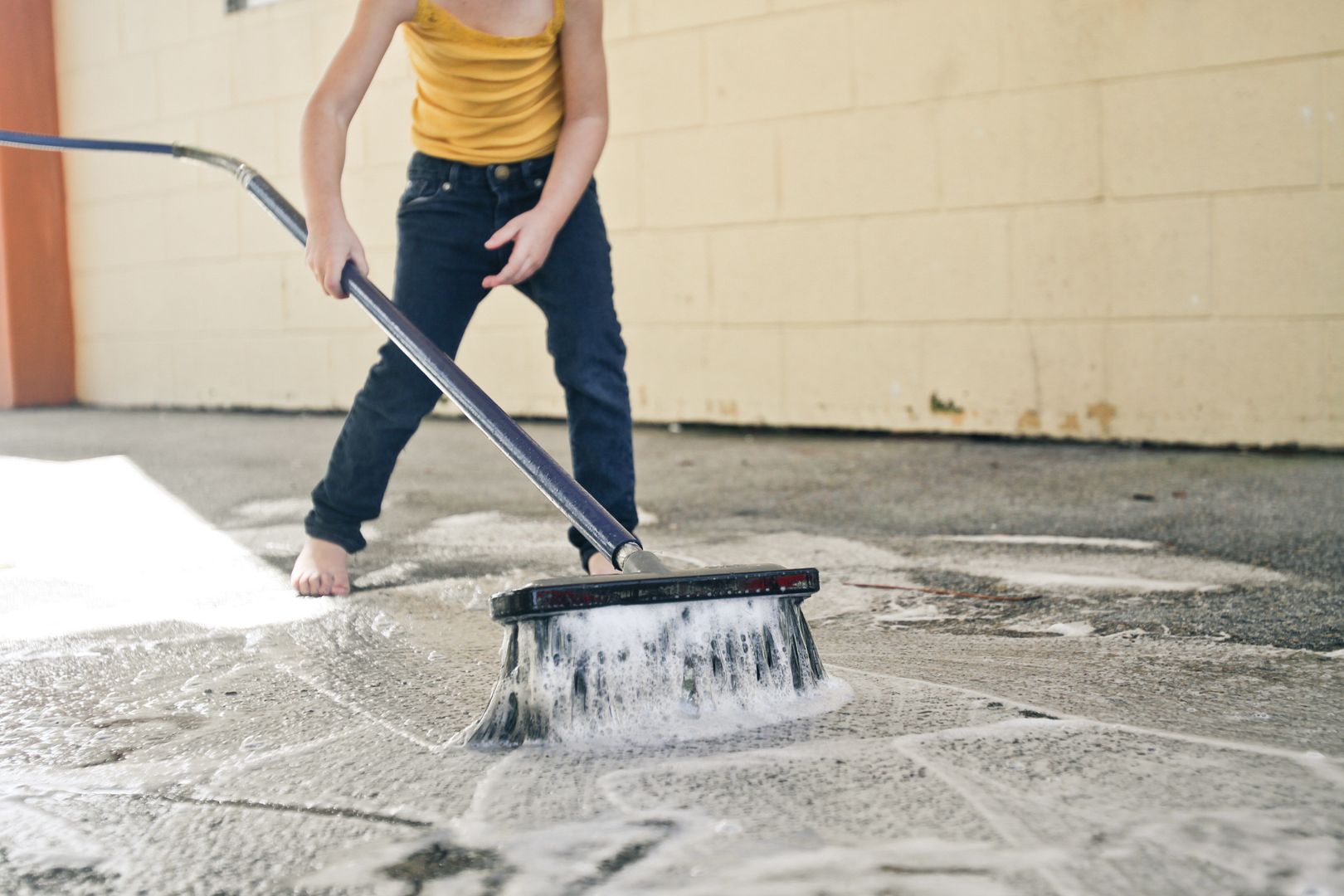 43. Rain Droplets on Plants/Flowers
44. Mud Puddles
45. From the Hose's Perspective
46. Rainboots in Puddles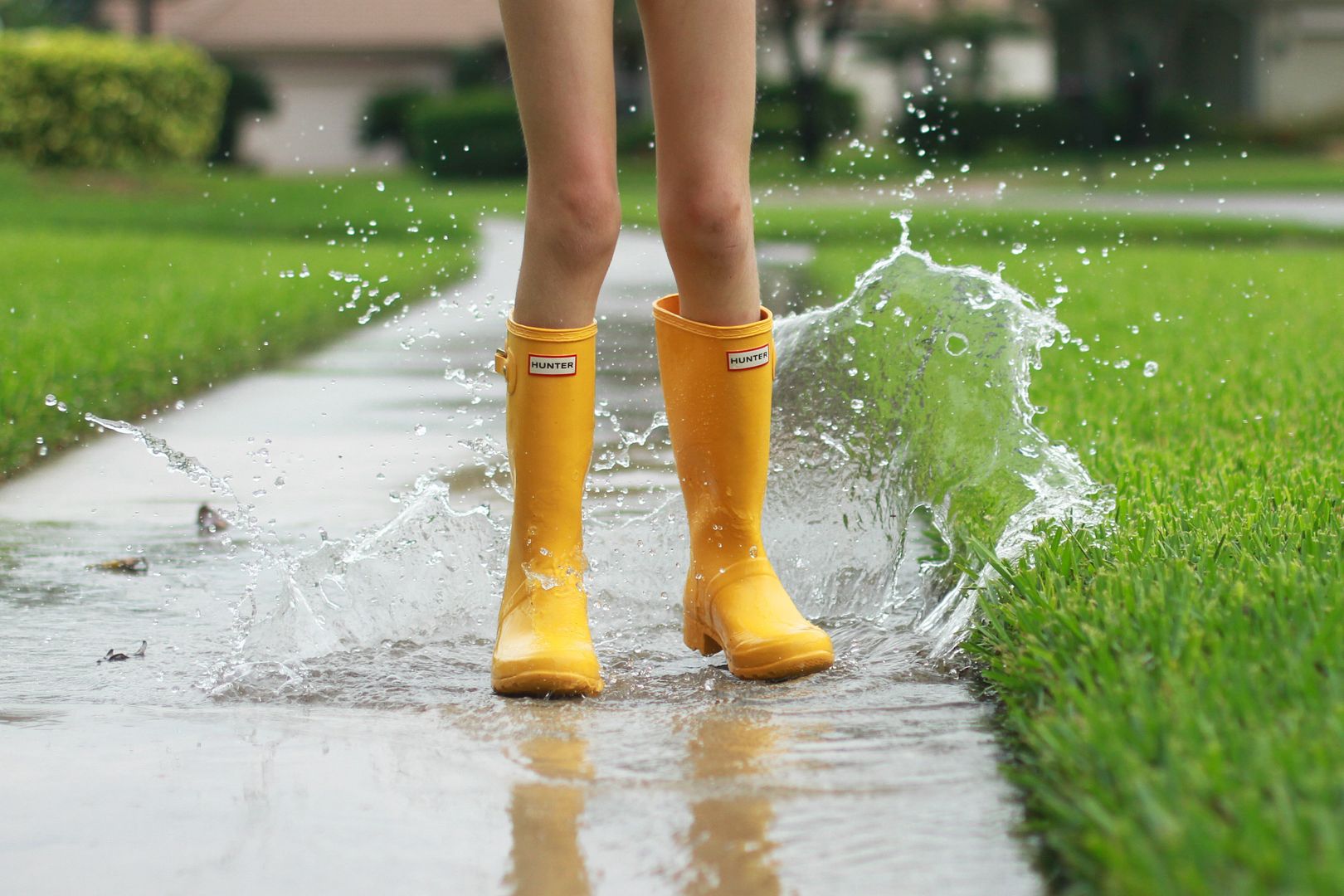 47. Drinking Fountain
48. Water Balloons