This post is sponsored  Børn Shoes. This is their second time being featured on the blog, so that makes this post Born Again.
At the turn of every new season, my brain creates a series of inspiration boards. I see hay bales, nubby sweaters and steamy cups of apple cider in the fall; ice skates, buffalo plaid and prickly pine boughs in winter; and floral bouquets, gauzy white tees and lace curtains in the spring. Mind you, when seasons arrive, those dreamy inspiration boards are weathered a bit by reality. The hay bales I drew in my head are shedding straw all over my front entrance, kids are crying over the itchy nubby sweaters, cider got spilled, ice skates don't fit and the gauzy white tee goes to the recycle bag because the cherry juice stains won't come out. But a girl can still dream, especially when the inspiration boards in my imagination never fail to make me happy.
Style stories always make their way to my seasonal inspiration boards and often times, to real life too. I figure, it's one bit of happy I can control. So Dash missed his nap, the Florida humidity killed the "spring breeze," there's not a wildflower in sight and my lace curtains are smeared with peanut butter, but I'll be darned, I'm showing up for spring in a cute floral dress and some dreamy pink sandals. Keep hope alive!
Where were we? Summer! My mental inspiration boards are brimming with summer happies right now–sparklers glowing from the driveway on hot nights, watermelon slices in small sticky hands, red-checked picnic blankets, corn-on-the-cob and bright-colored flip-flops found left in the grass. Lord knows there will be messes to clean up, kids to console and summer camps that don't last long enough, but the dog days of summer aren't so doggy when we do a little something to make ourselves feel good, and a bit of summer style is a great place to start.
I'm diving into my summer style inspiration boards with the help of Børn Shoes who perfectly marry summer style with practical mom needs. These three summer looks each include fashionable yet comfortable shoes by Børn, known for their premium hand-sewn leathers, flexible soles and ultra cushioning.
Summer Look 1-Farmer's Market.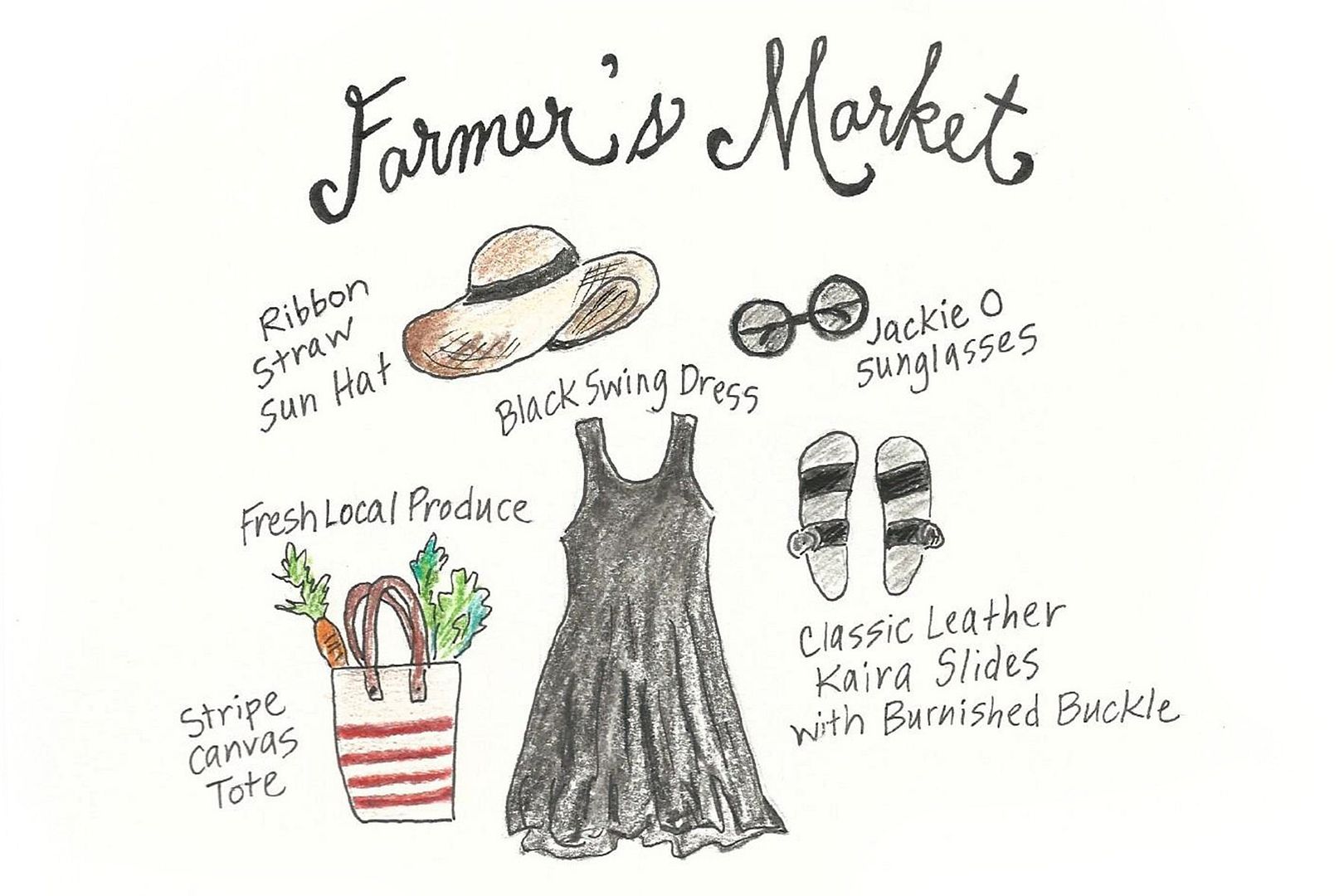 Brought to life…
(these Kaira slides are heaven. Classic polished style, comfortable, quick and easy to slip on–to the beach, to the market, to the backyard.)
Summer Look 2-Summer Barbecue.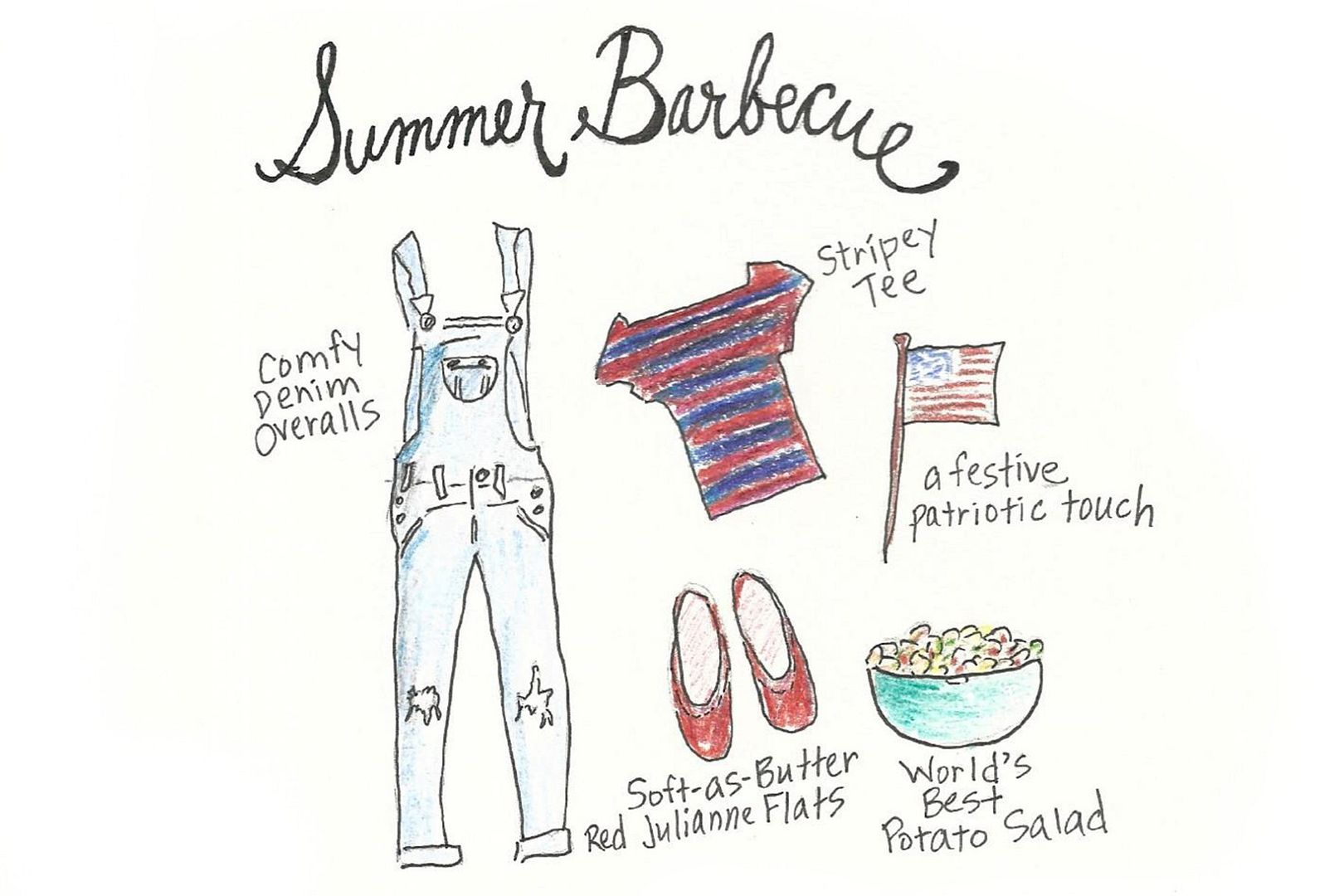 Brought to life…
I have a thing for red shoes and have been looking for the perfect red flat for a long time. These Julianne ballet flats are beautiful–simple, super comfortable (the soft-as-butter leather!) and work great as a cute pop of color with everything from a flouncy skirt to classic jeans with rolled cuffs.
Summer Look 3-Sunday Brunch.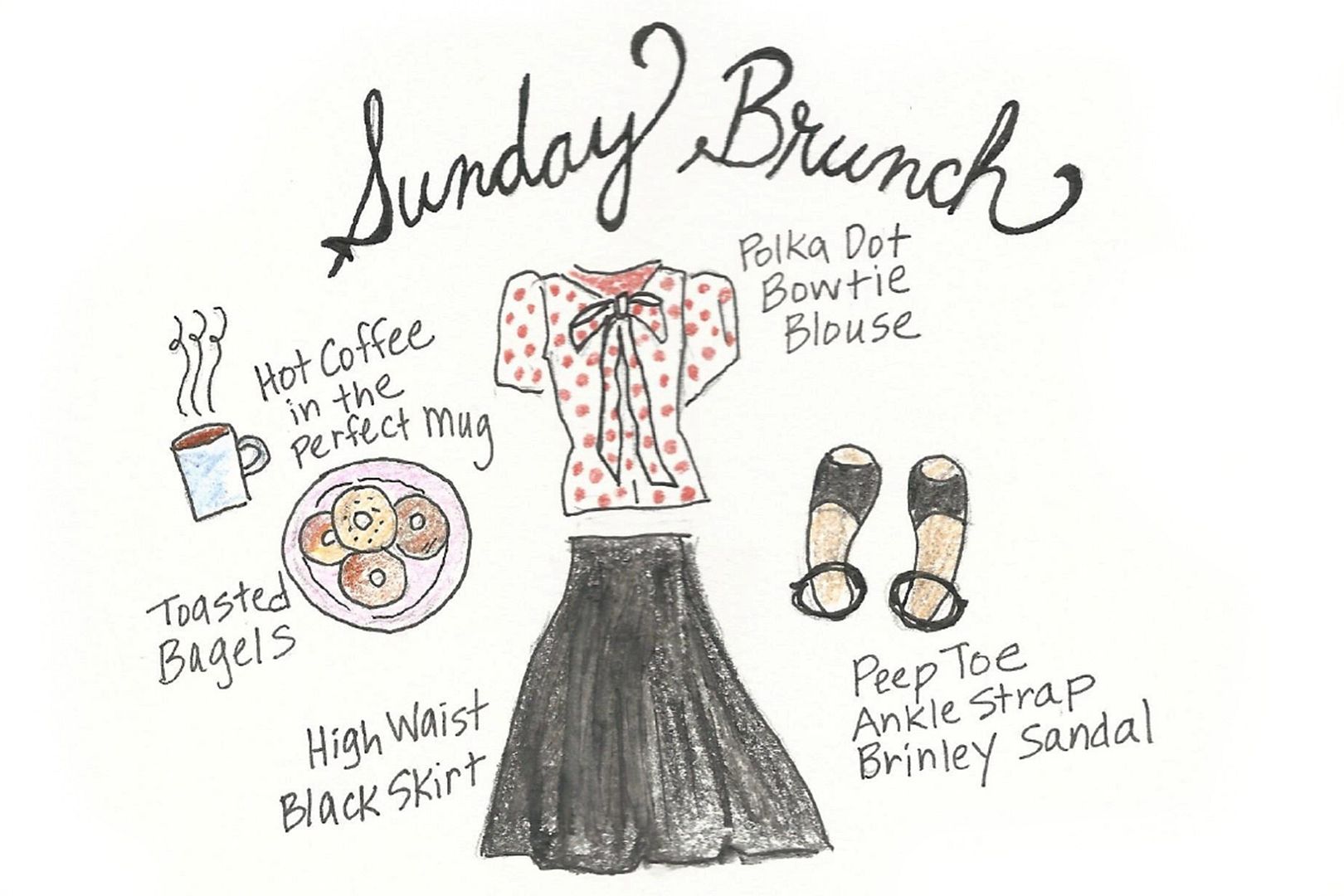 Brought to life…
These Brinley sandals are so pretty with the sweetest feminine details–a delicate ankle strap and a tiny wedge heel.
And you bet, somewhere on those summer style inspiration boards is a sailor suit and a little boy fulfilling the last slip of sailor suit-able time before the window closes and he scoffs at the mere suggestion of jon jons and flap collars. Keep hope alive.
Thanks, Børn Shoes, for making our summer look good, and for secretly tucking all that comfort into such pretty shoes.