I have vivid childhood memories of being home alone with my mom while my brother and sister went to school. The thing I remember most? Arranging Memory game cards across the blue shag carpet of our family room and playing game after game, my mom fully attentive and ever-patient. I won nine times out of ten because, I now realize, short term memory in your thirties turns crap. I should also note that this was the original Memory game with easily discernible matches–simple images like apples and ice cream cones and goldfish, a far cry from today's character-themed Memory games which are nothing more than a maddening tease. I recently played the Strawberry Shortcake version with Lainey and got all excited every time I made a match, only to be informed by Lainey that they weren't really matches because Strawberry's apron was a different color on one card or her left eye was winking. I got so mixed up and defeated flipping through one hundred different cards of what looked like the exact same picture of Strawberry Shortcake, looking for a match, that I finally quit and banned the game from our home. But original Memory is categorized in the archives of my childhood as nothing short of perfection. It has little to do with fun and everything to do with spending time with my mom.
I am the baby of the family, so I know all the ins and outs of this job. There are perks–one-on-one time with mom while the big kids are off doing big kid things and looser rule enforcement because everyone is too damn tired to follow through–as well as downfalls–shortest baby book, less enthusiastic cheers for first steps, hand-me-down everything. Dash no doubt fits the bill for everything they say about birth order, joining his mother for–among other things–the family risk-taking role. Let's paint that wall a crazy color, what's the worst that can happen–repaint? Let's climb that bookshelf to the very top, what's the worst that can happen–a cool ambulance ride?
He keeps us on our toes, but with that comes humor and entertainment and an enviable mix of tough/tender, the magic sword he'll wield and win with in a harsh world.
We're in a nice window right now–new preschool adventures two mornings a week for him…
(First day)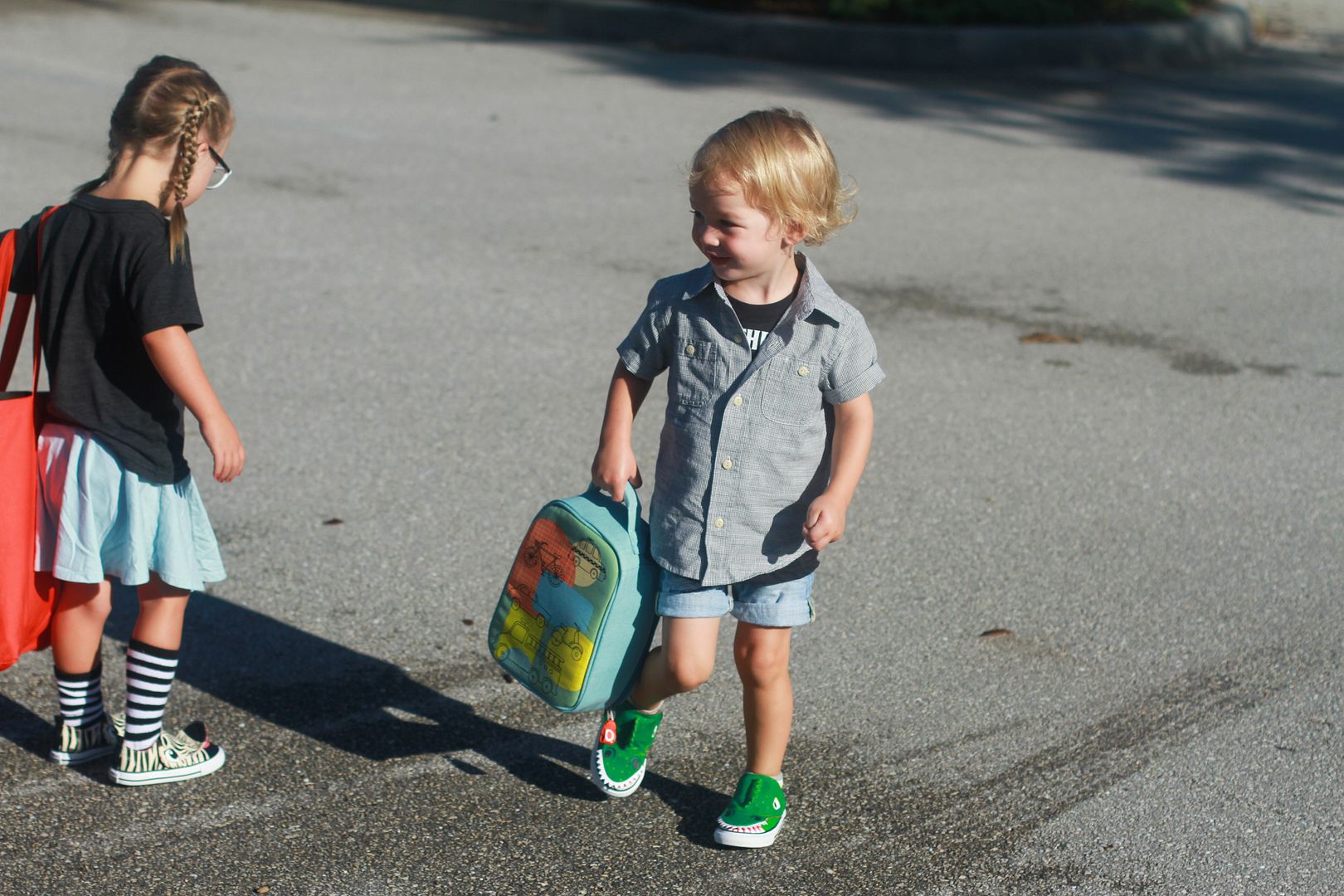 …and the others, quiet mornings at home, just the two of us.
We have a few years of this now–time that will quickly slip by, I remind myself.
We'll fill it up as good as we can. Cars and blueberry muffins today, Memory tomorrow…the original, of course.
A few photos of our mornings: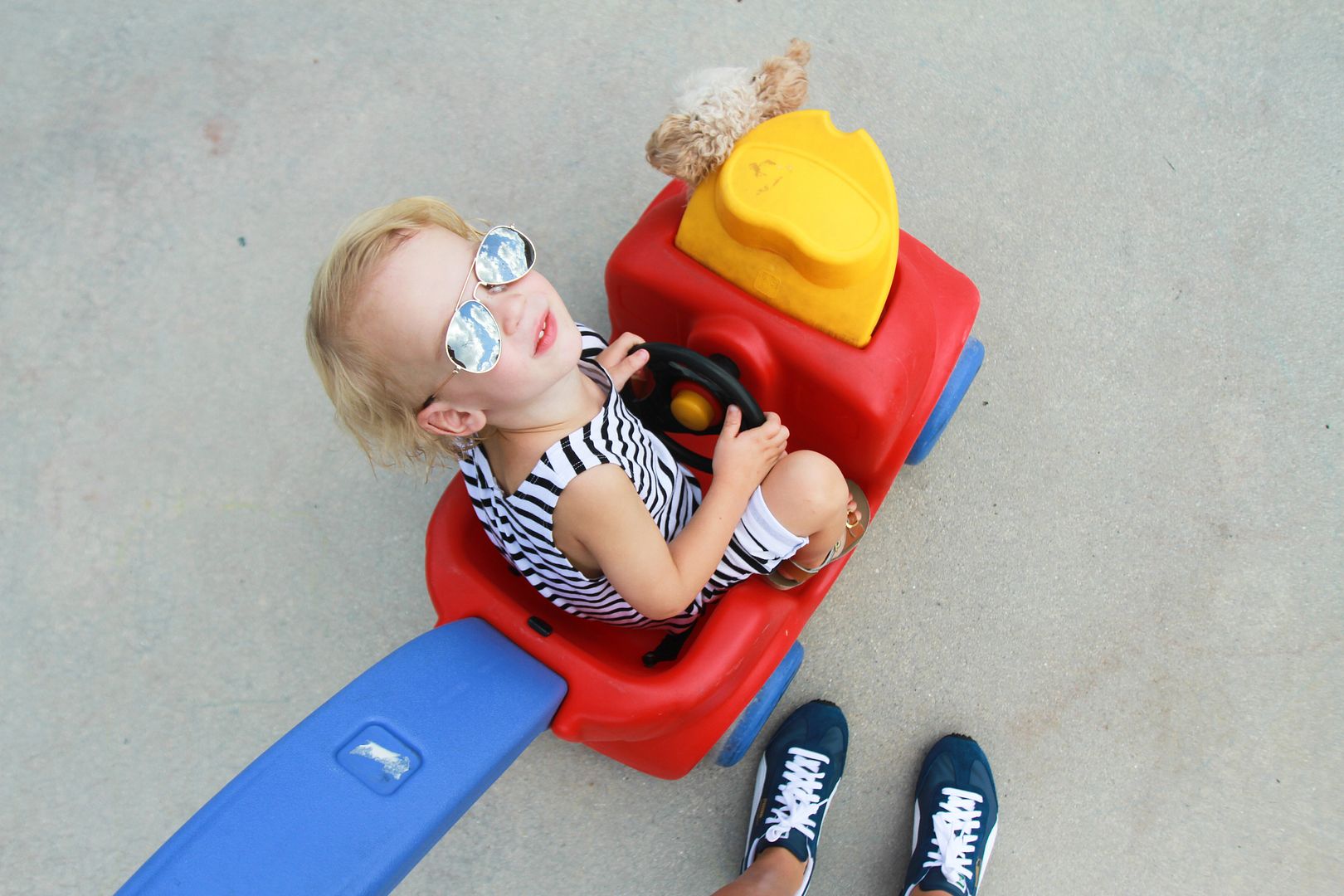 Happy Weekending, Friends!