A couple interesting things I learned this week.
1. Turns out an old disconnected phone with no SIM card can dial 911. And your 5-year-old who will barely stay on the phone with your mother for a "Hi Grandma, I love you" will indeed chat with the sheriff's department for a good two and a half minutes. And they will come visit you just to make sure your line of "I'm so sorry, that was my kid" is true. Which I like. But still. Not the kind of Cops & Robbers I like to play. And do kids still play that?
2. I saw Jesus! In lizard form! It's a real thing. A Jesus Christ lizard. Google it. He was running on the beach on his hind legs. Back straight, arms a swingin', healing people and preaching the gospel. The kids thought it was the funniest thing they ever did see, and it was! What is it about animals that act like humans? To this day, funniest thing on You Tube are cats in clothes and dogs who dance.
He would not turn the gulf into wine though. I asked.
And with that very important information out of the way, we are enjoying the last drops of things we love about home-from-school days. Impromptu day adventures, morning swims, play dates, picnic lunches and morning snuggles that aren't interrupted by the hustle to get out the door.
Enjoying…
His "Look at that hilarious Jesus lizard" face.
His mullet's last day to blow in the wind.
Curls that stayed after his new trim.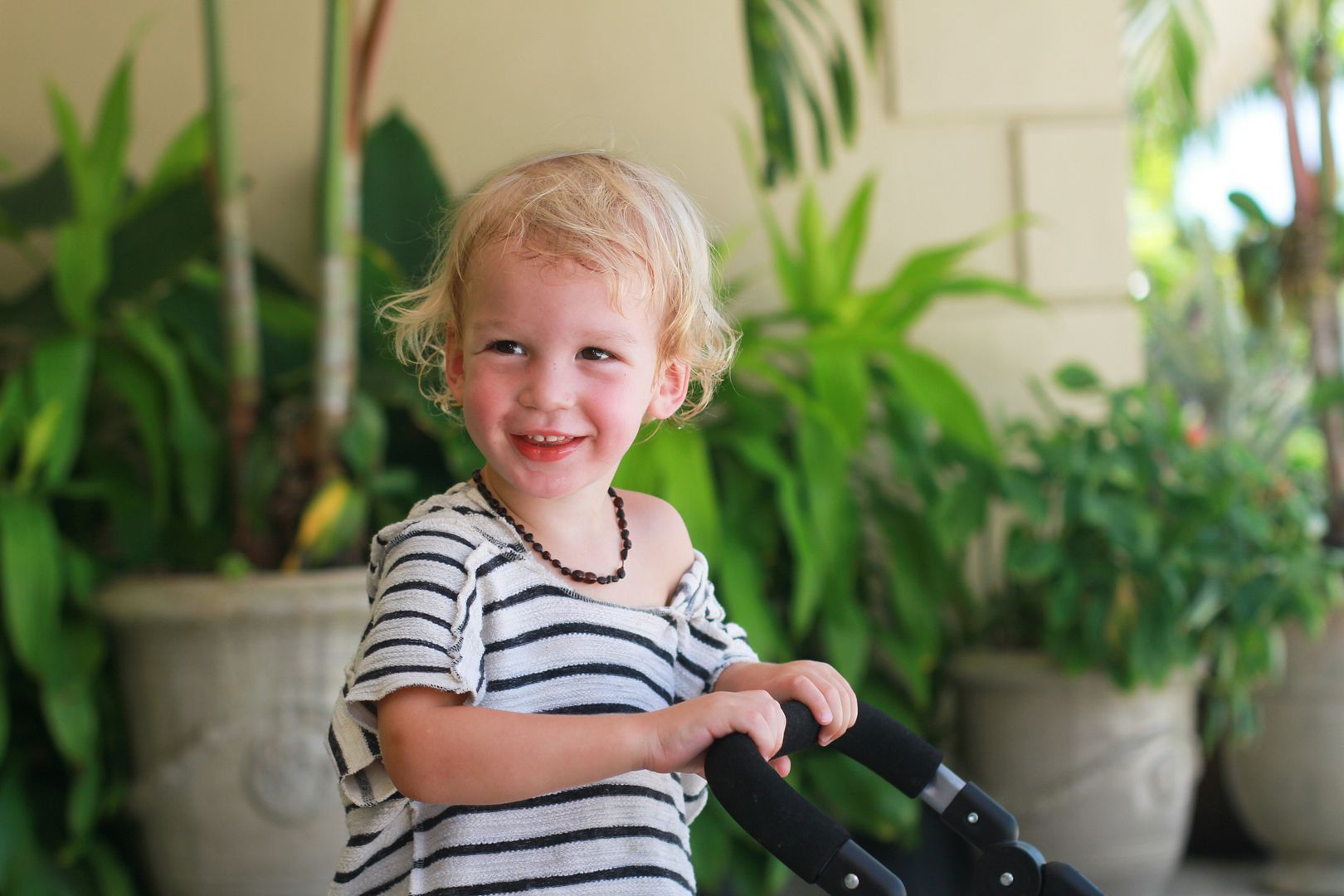 Her Karate Kid dance.
Mom duties. Took care of the stuffed squirrel in this stroller like a boss.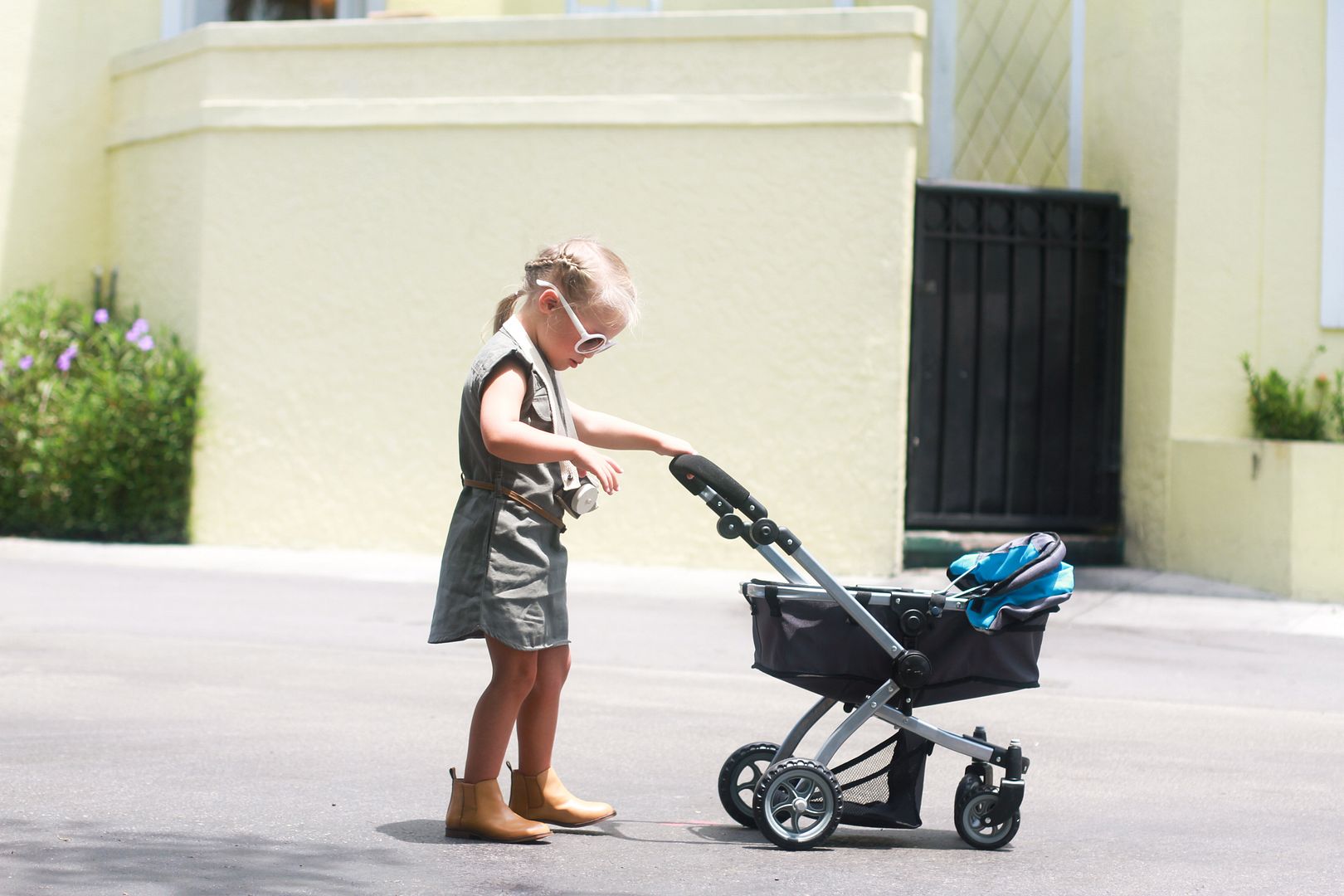 The third grader who reports she's anxious about "absolutely nothing" for back-to-school. 
The temperature of the gulf right now. Spa waters.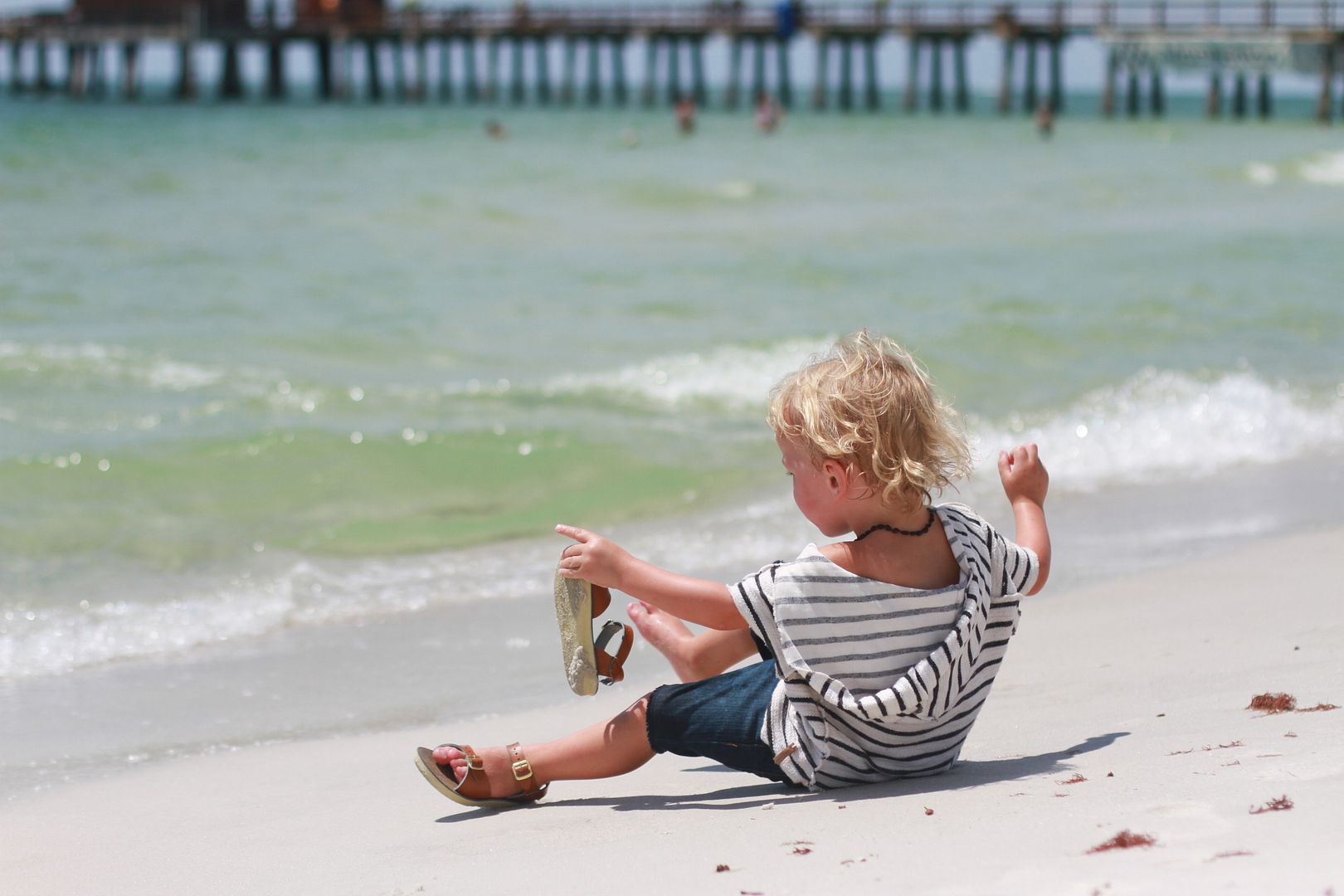 The evening family swim.
Putting away our summer adventures kind of like how we put away our suitcases after a long trip. We leave them out for a while, pull things as we need them, put things away gradually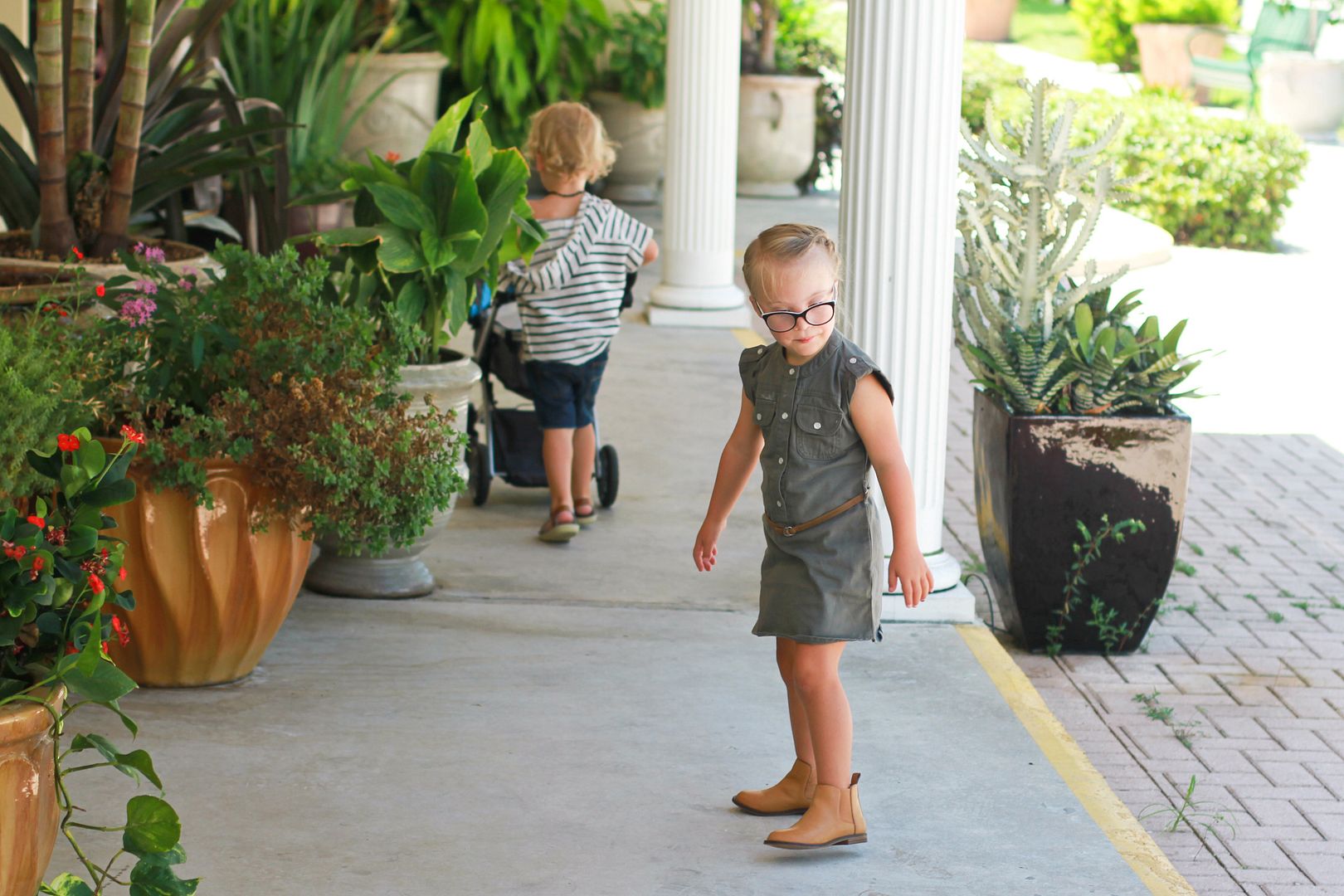 (Several people asked about Nella's boots on Instagram. They're Zara Kids.)