It's silly, really, the big deal we make of this–the fact that I went to two different stores to find hair glitter on an already crazy day or that "the right shade of pink" was even a thought when looking for ribbon to wrap around the flower bouquet we'd give her when she walked off stage. It was a mere three minutes–the length of her performance–thoughtfully tucked in the beginning of the show because little ballerinas have less patience waiting backstage. And she could have been dancing in our living room, for all that matters, in her favorite worn-out Taylor Swift tee and messy hair and dried cream cheese crusted over her top lip, and we would have loved her performance all the same. But this was her first recital, and when you're mining through the joys of daily life sorting all that's good, proclaiming gems from the first sip of morning coffee or the crinkle of a plastic cover on a library book, imagine what a find it is when "first recital" shows up in your sieve. Dear God, you've struck gold.
You don't ever drop your sieve in parenting. It's a constant job this standing in the river and sifting, sifting, sifting through pebbles of diaper changing and breakfast making and homework checking and laundry folding and appointment making and fight breaking and driving to the next soccer practice you signed them up for before you realized if they win, you spend every waking hour of your life at tournament games that require your weekends, your wallet and your kidney if they so request. Some days it's a dangerous job–and it takes your breath away as you tread further in the river–knee-deep, waist-deep, over the shoulders–holding them up as you help them withstand the currents of heartache. Mean girls. Rejection. Loss. Failure. Insecurity. And even if it's days, weeks, months before you see flecks of gold shimmering again beneath the water, you stay in the river and wait. Because you know they'll come. And when they do, you scoop them up and celebrate. Buy hair glitter, arrange bouquets, take pictures, gather family and write blog posts about that shimmering little nugget of a ballet recital. And before you know it, you're finding gold in more places–bits of it catching your eye even in the fiercest currents.
This river business isn't for the faint of heart–but it's lucrative if you can hold out.
Portraits of a First Recital: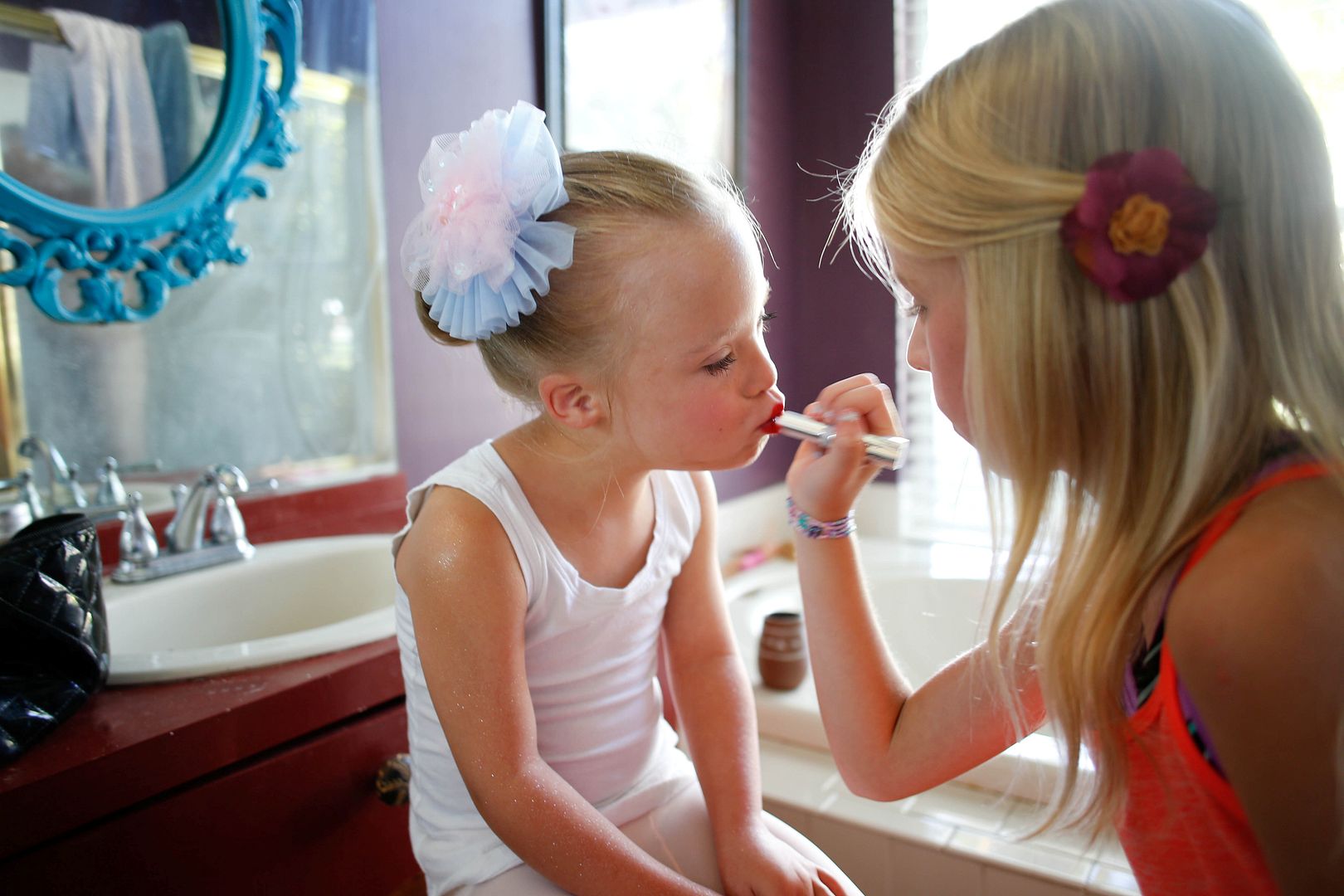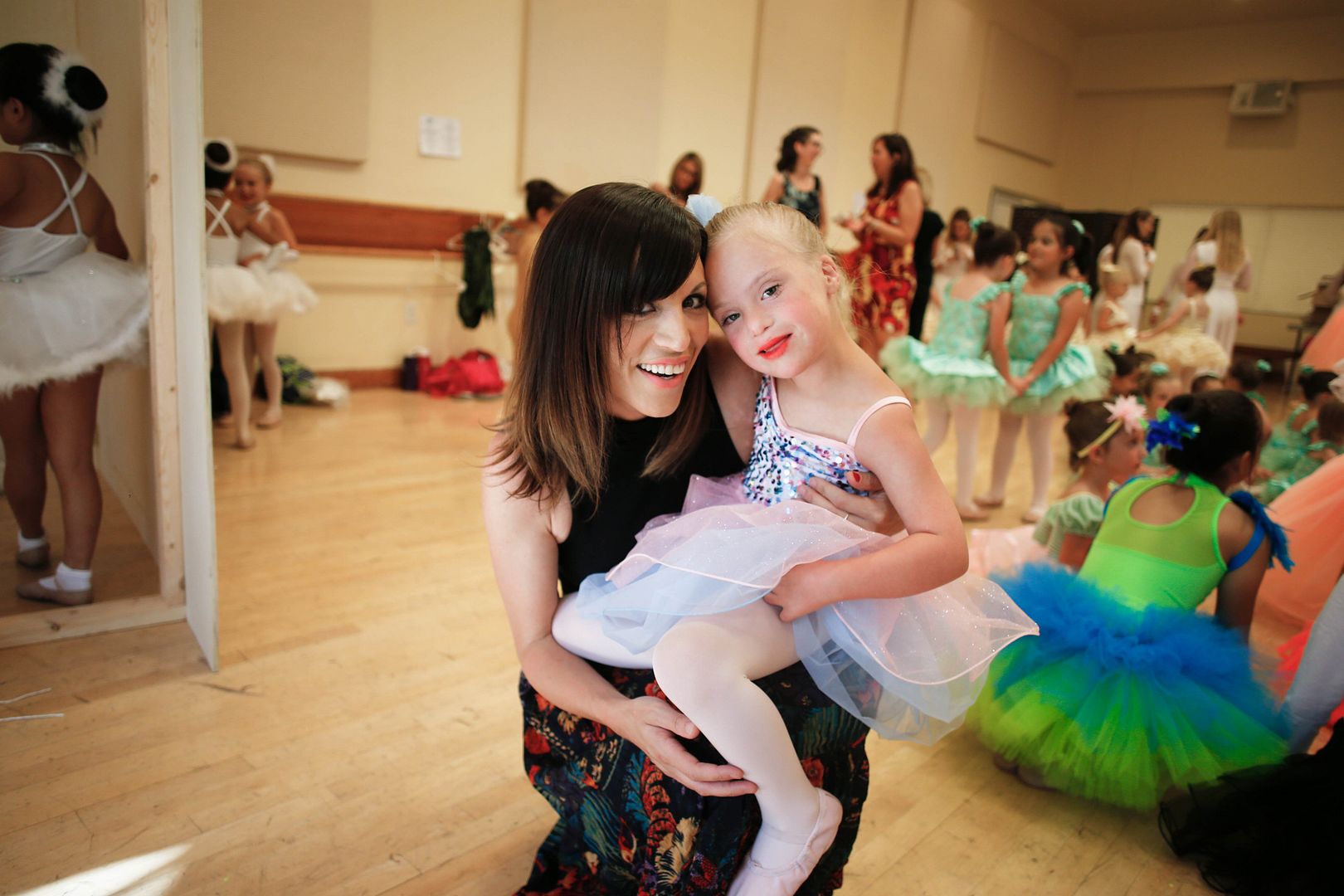 When I slipped away from the backstage waiting area, her teacher was holding her. When the little girls marched out to take their places for their dance, the teacher was still holding her. She tried to put her down, but Nella wrapped her legs even tighter and wouldn't let her let go. The teacher looked out in the crowd for me to come get her–she had to lead the girls and get the song started. I ran up and gave it one last shot–whispered for Ivy to take her hand. When she did, all was right with the world and Nella danced the whole thing, heart all in.
Sometimes, you just need your best friend to remind you how capable you are.
My kids have Poppa wrapped around their finger when it comes to vending machines, mall rides, and those stupid claw games that never catch a stuffed animal (rigged, I tell you! RIGGED!). My kids know to skip me and Brett and run straight to Poppa. "Poppa, money." Little beggars.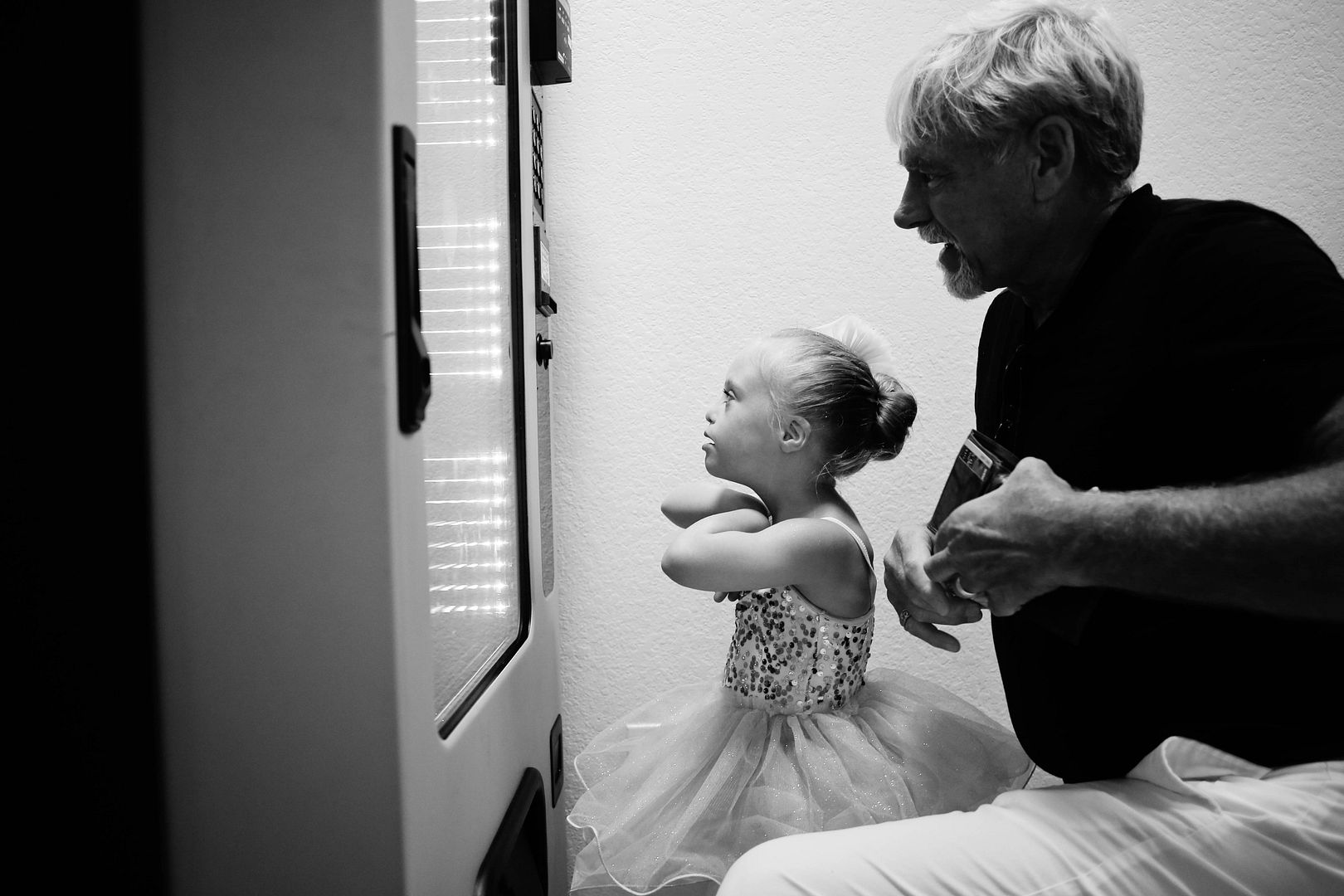 We went out to eat downtown afterwards (Shea's at Landsdowne–super fun and excellent food!), and she had some fun strutting her stuff in the streets.
Dash also had some fun climbing in a fancy shop display window on Fifth Ave. while we all looked for him, but that's another story for another day.
Happy gem mining.
And a very Happy Memorial Day to all those who have served our country. Celebrating our freedom today and remembering the sacrifices for which it costs.