Our countdown to summer begins! For our summer bucket list last year, we made scout vests and earned patches for each thing we crossed off. It was so much fun to keep track of, and the vests are now hanging in the girls' bedroom, a reminder of all our adventures. I love the idea of having a keepsake from each summer, so we wanted to do another bucket list this year but in a different way. And with charm bracelets and necklaces making a comeback (have you seen the 80's ones at Michael's? Total blast from the past!) and such a huge variety of charms available, they make a great way to track summer adventures.
Eat breakfast in a fort on a rainy morning: toaster charm
Have a backyard dance party: record player charm
Catch a fish: goldfish in a bowl charm
We wanted to customize ours a little more specifically though, so we used one of our favorite craft items to design our own charms: Shrinky Dinks!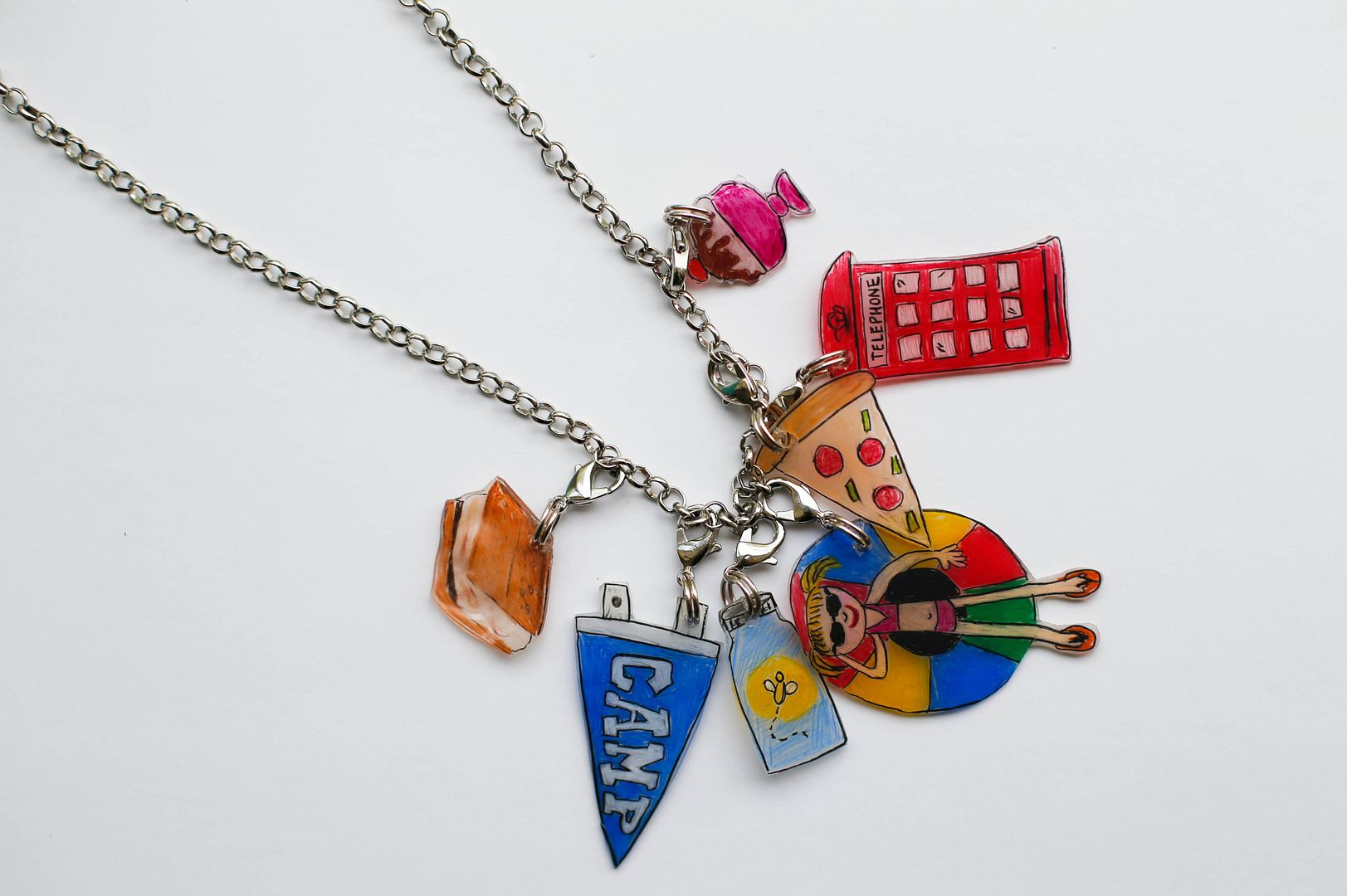 Your kids can draw and make their own charms or they can turn in their bucket list, and you can make charms for them.
We used this Shrinky Dink paper, drew our pictures with colored pencils, punched a hole in them and then baked them for just a couple of minutes before they shrunk, thickened and hardened into perfect little charms. We added jump rings and lobster claw clasps (from any craft store), and I found cute very inexpensive silver charm necklaces and bracelets at Michael's.
We're still adding to our list and creating charms, but with a little jump start, we'll have them ready for summer.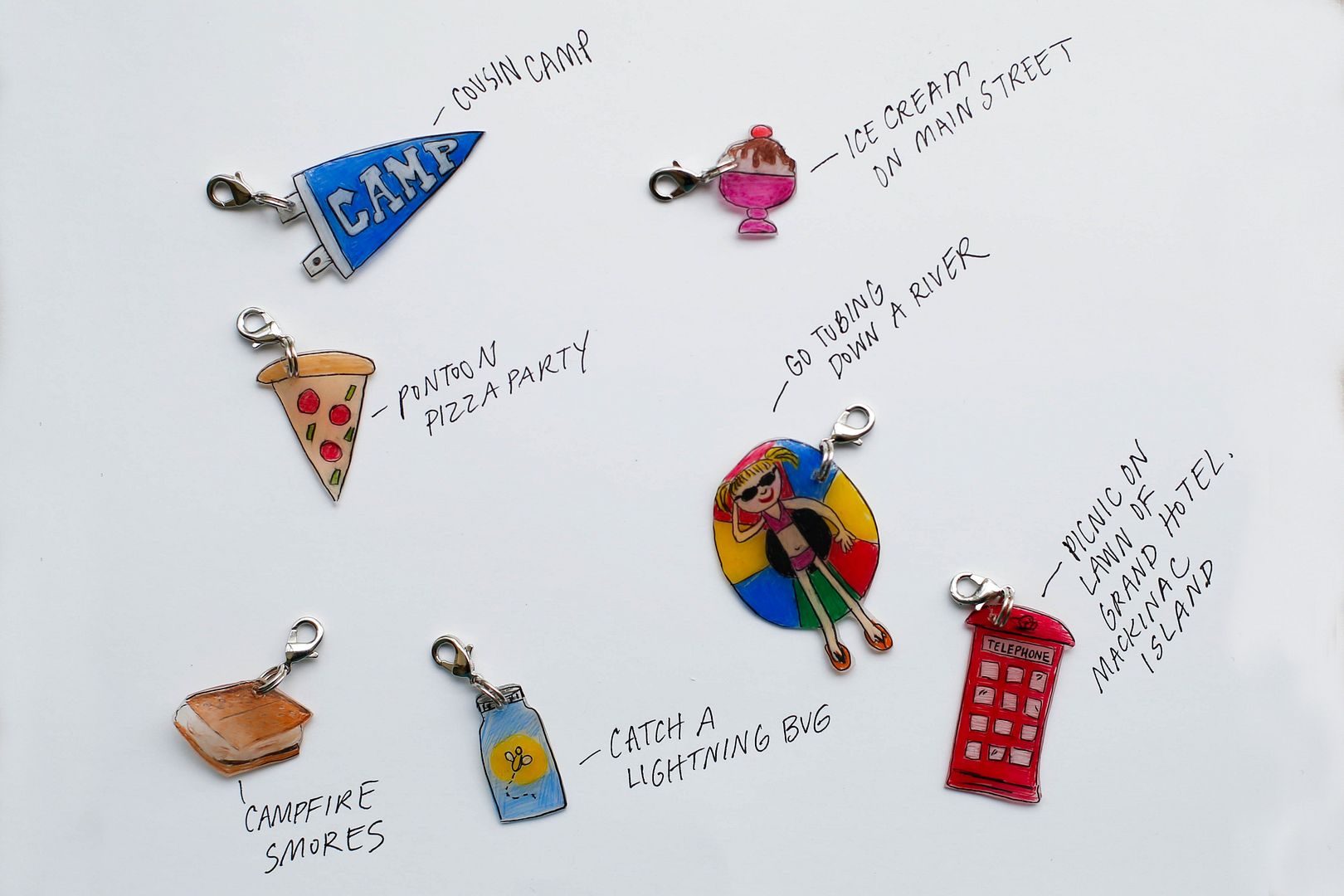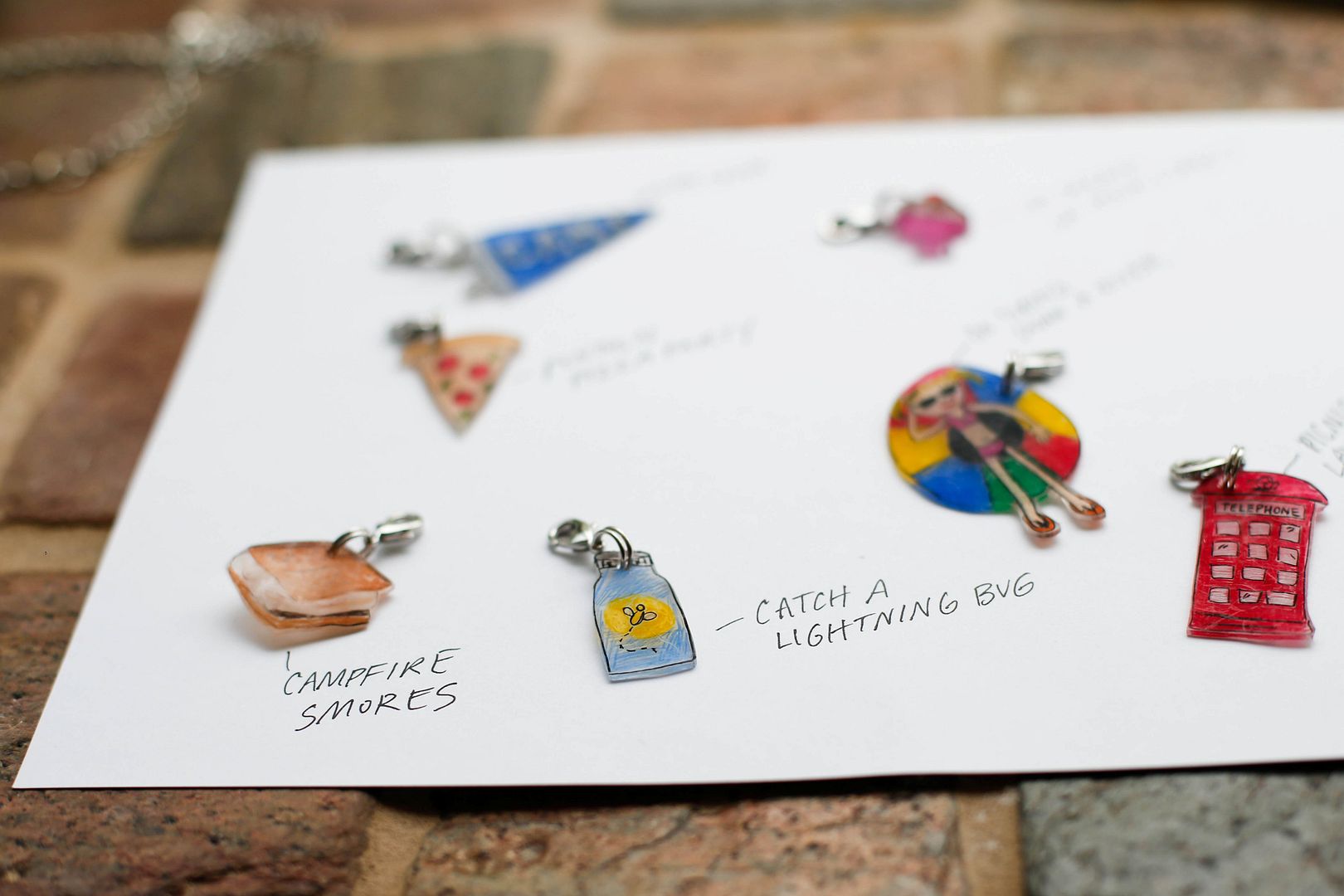 I love the idea of having something we can all share and remember memories together–the summer of '16 necklaces.
These aren't just for kids either. Make one with your best friend. Or your mama.
And if you want to skip the whole make-it-yourself thing, Michael's also has a huge collection of nicer charms.
Happy list making.