Because we thought the end of May and all these recitals and graduations and school projects just weren't enough to make our life crazy, we booked a tonsillectomy surgery for Nella in the midst of it all. I know. We're nuts. With school and travel plans and recovery schedule though, it's what worked best. I figure summer will be all the sweeter, getting everything out of the way. These last few weeks of the school year feel a little bit like labor anyway, so you could say I'm nesting. Promise, no painting or brussel sprouts though.
While pretty much everything I intentionally read encourages a slow, purposeful, pared down lifestyle, sometimes that advice–or too much of it, at least–creates the same kind of stress for me as a fast and full and cluttered life. Because it makes me feel like I'm doing something wrong. Sometimes our life is fast and full and cluttered, not because we make bad choices or have the wrong priorities, but because it just is. For little windows of time. So I open up those windows, accept them for what they are, and learn to take slow breaths on fast days. Find pockets of peace among the crazy, create them when I can, but hold my hands up roller coaster style and laugh when the world is rushing by quickly, knowing the ride will slow down soon. And when I get really good at this, I can read the slow living advice and take in the parts that inspire me. And I can wave to my meditating, tea-sipping friend who sold all her belongings to live a more purposeful life on a farm where she turns clay into pottery and sheep wool into blankets (when she's not doing yoga or writing poetry)–and know that each of our lives are good and meaningful, and we're both doing the best damn job we can.
Things might be a little fast and crazy lately, but this open window also holds a lot of sunshine, and we're enjoying every bit of it.
It was June, and the world smelled of roses. The sunshine was like powdered gold over the grassy hillside. ~Maud Hart Lovelace, from the mentioned-on-You've-Got-Mail-so-it's-automatically-cool book Betsy-Tacy and Tib
Enjoying lately:
Swims.
Because slipping into the water and gliding fluidly always serves as a slow-down.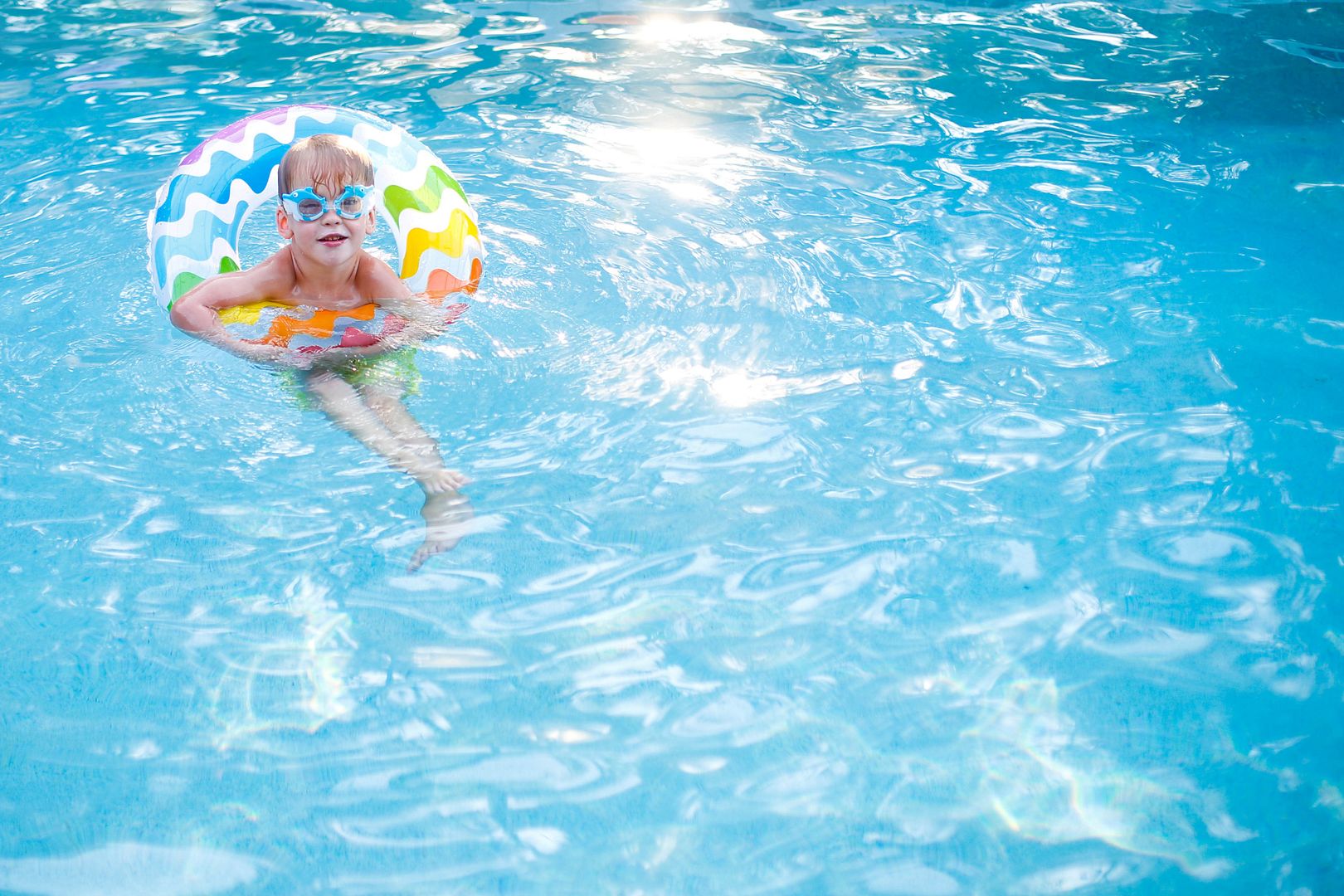 Mildred & Phyllis.
Our new tacky old lady yard flamingos. We have to be careful about what we're saying around them though because Phyllis is a big ol' gossip, and she'll have your secrets scattered all around town.
Breakfast scenes.
Soon…more of this. No more school drop-offs or morning hustle. I love the breakfast hour so much.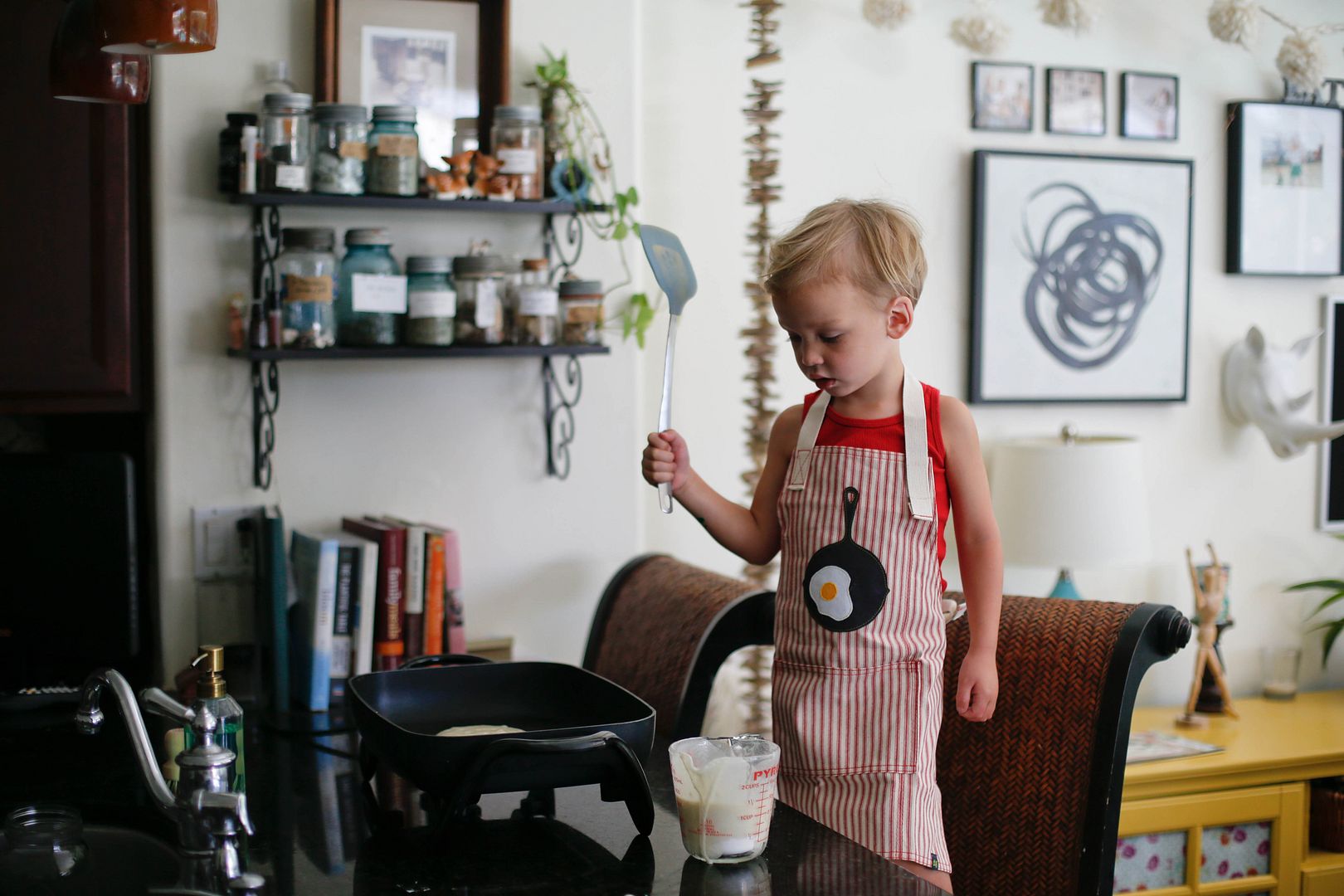 That there little apron was made by my friend Nici–you can use code EXPLORE on her site for 30% off all kid and baby, including this apron)
Summer Night Catch.
So many frogs around here lately. Dash is fearless.
Clean Room Record
I'm riding them like Zoro for it, but we're going on Day 8 of a completely clean room.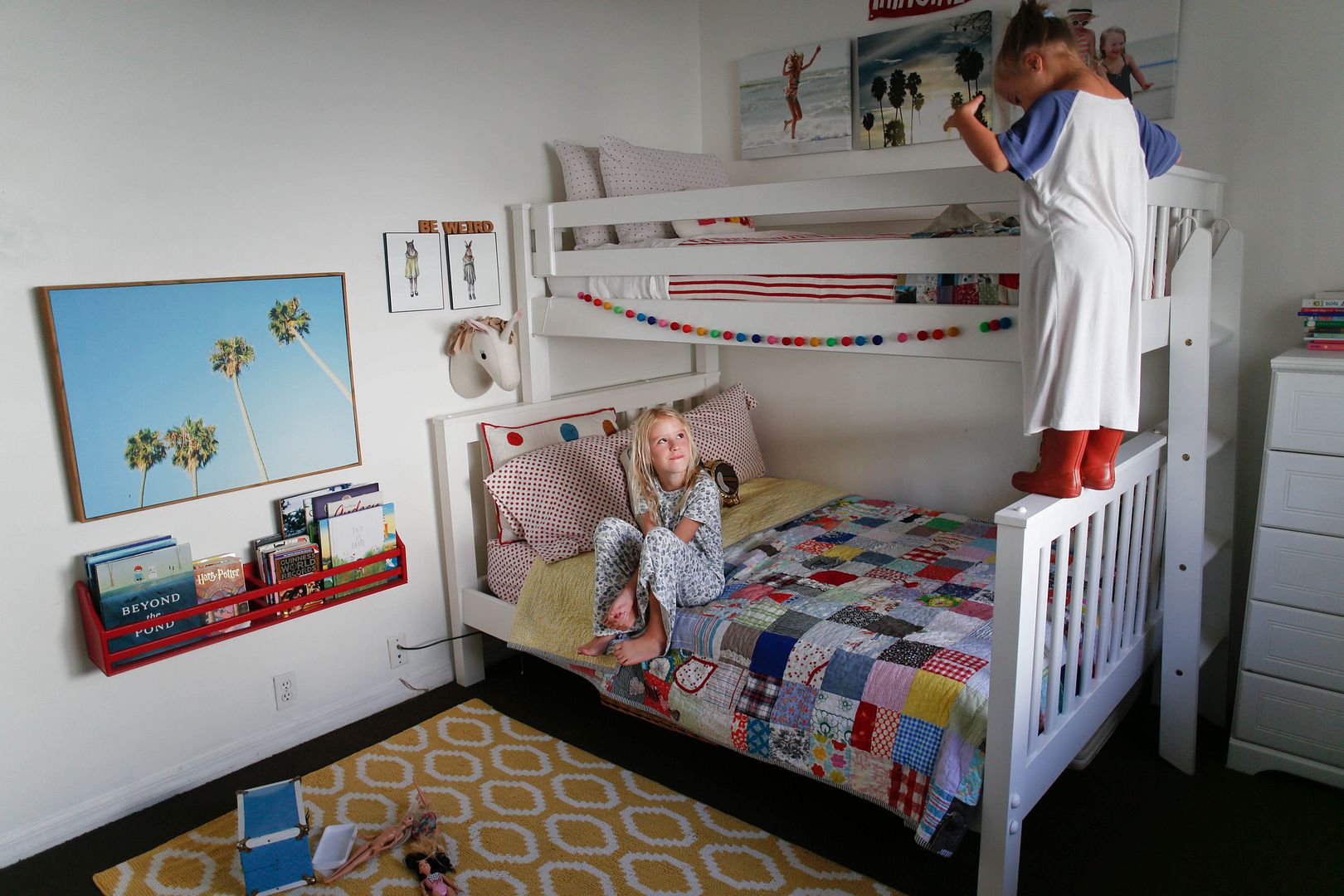 Little Teacher
Nella's teacher made us a big 3-ring binder of stuff to work on over the summer. Lainey begs to help her with it every morning, and I simply love walking into this scene. See–pocket of peace amid the crazy.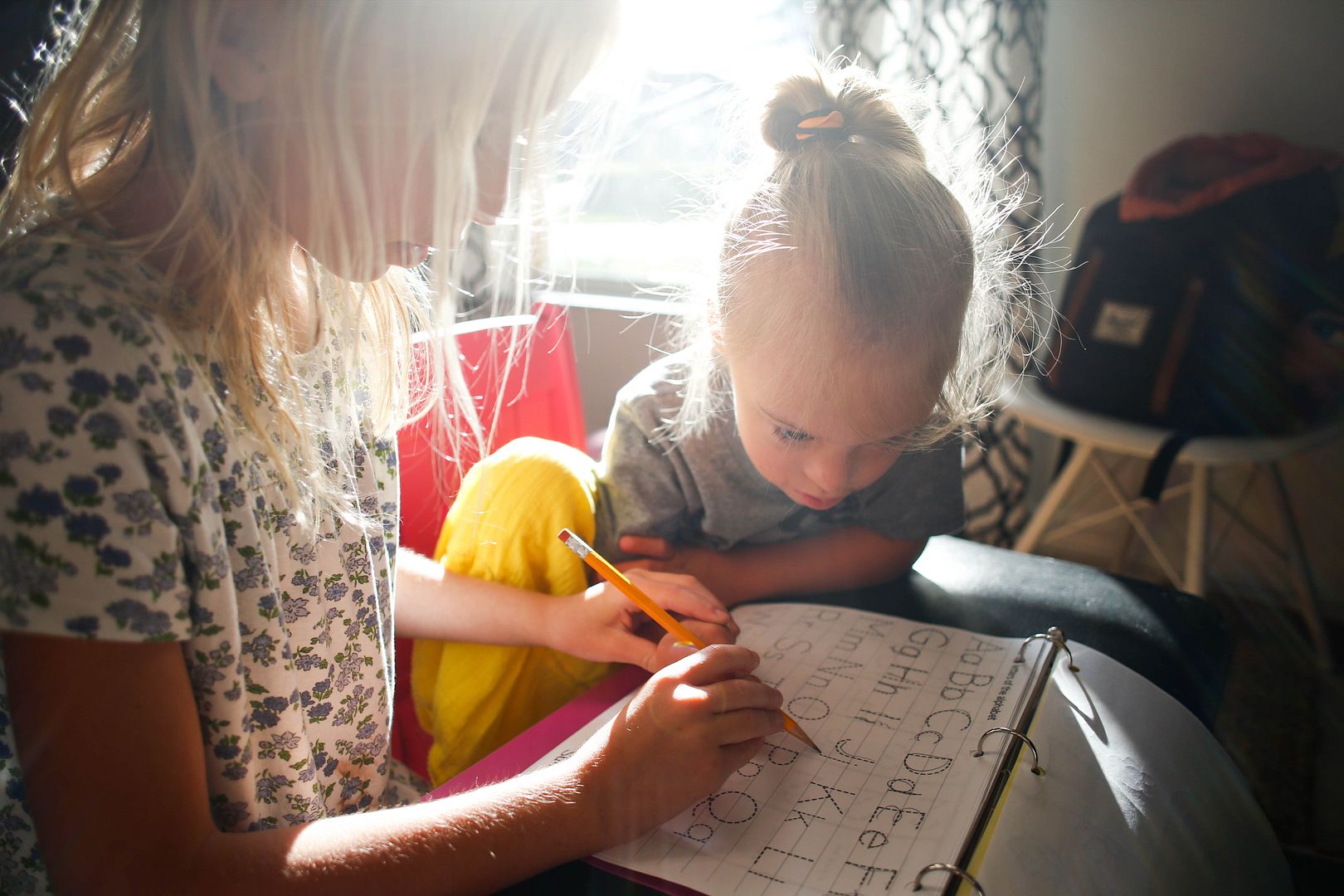 Popsicle Cheers.
Presents Just Because.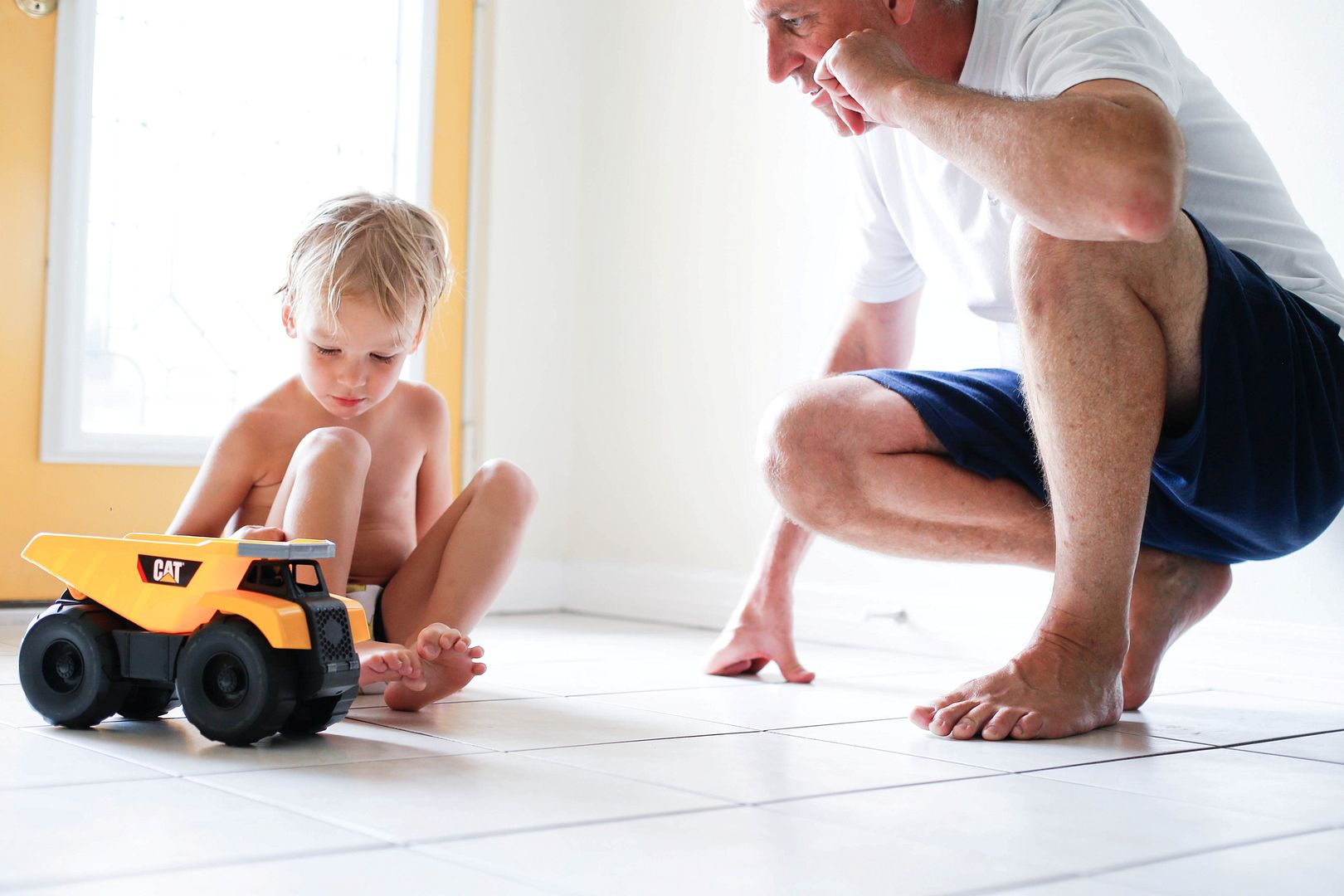 Brett's all smiles last week when an Amazon box shows up on our door, and I open it to find this truck. "Who ordered this?" I ask, knowing perfectly well it was Brett and happy for once that it isn't some As Seen on TV gadget like the order that showed up two weeks ago with an extendable grabby-hand picker-upper. "I got it for Dash, isn't it cool? I thought he needed a better truck." What's cooler is watching them take it out of the box together and pushing the buttons to make it glide across the floor and lift the dump tray. Dash is ecstatic and looks up at Brett, knowing full well his daddy got it for him for no good reason other than love."You know," Brett continues, "I researched so many trucks to find this one. This one's the best." He takes it further a couple minutes later. "You should tell your blog people about this one. Tell them I found it." Very well then. Folks, researched and recommended by Brett himself: The Caterpillar Toy Truck. Dash fell asleep holding his blanket and his truck that night. And walked out of his bedroom all sleepy-eyed the next morning, clutching bad boy Cat, ready to play.
Rainy Day Friends.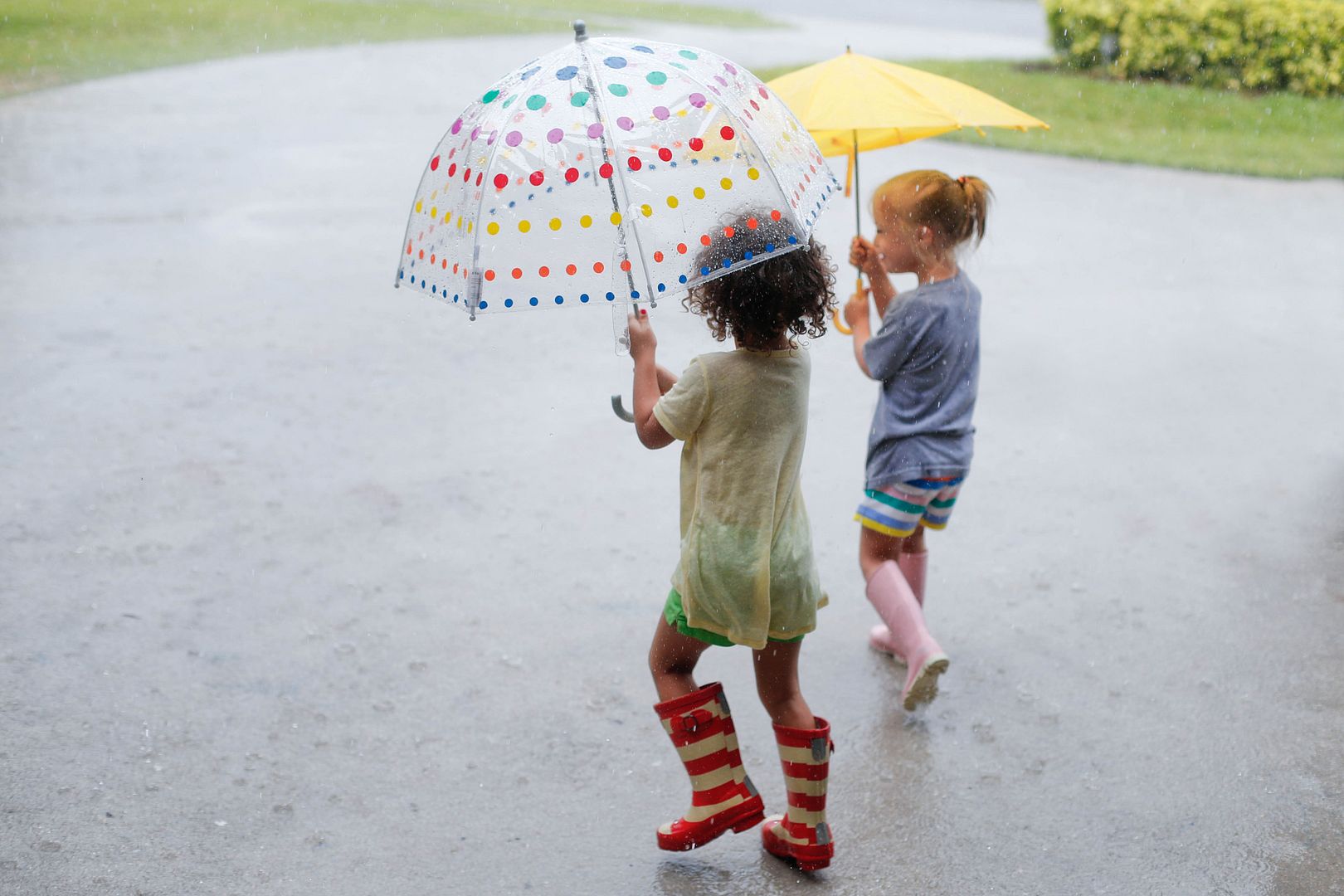 Weekend Donut Run.
Holiday Weekend Barbecues.
I taught him the art of shucking corn.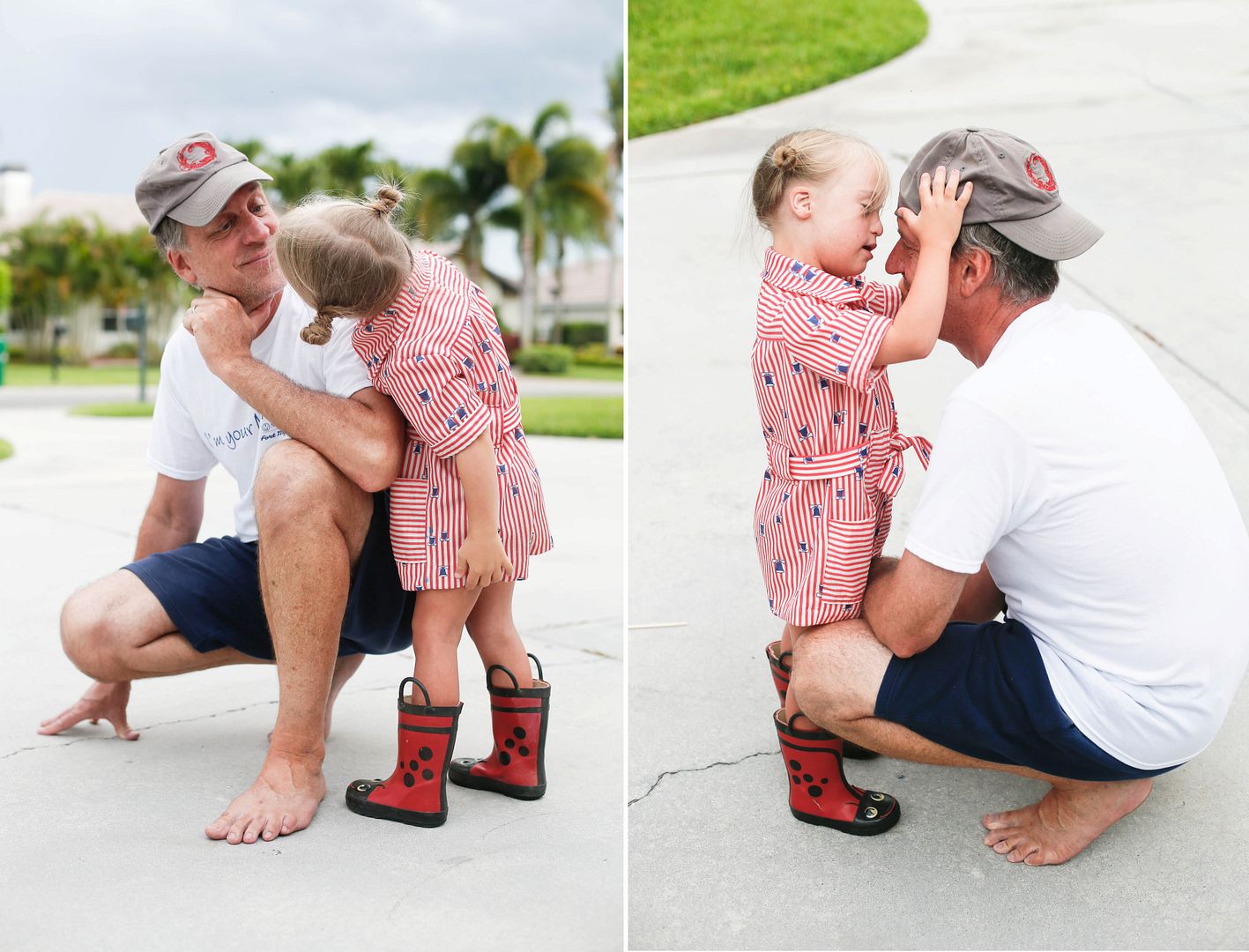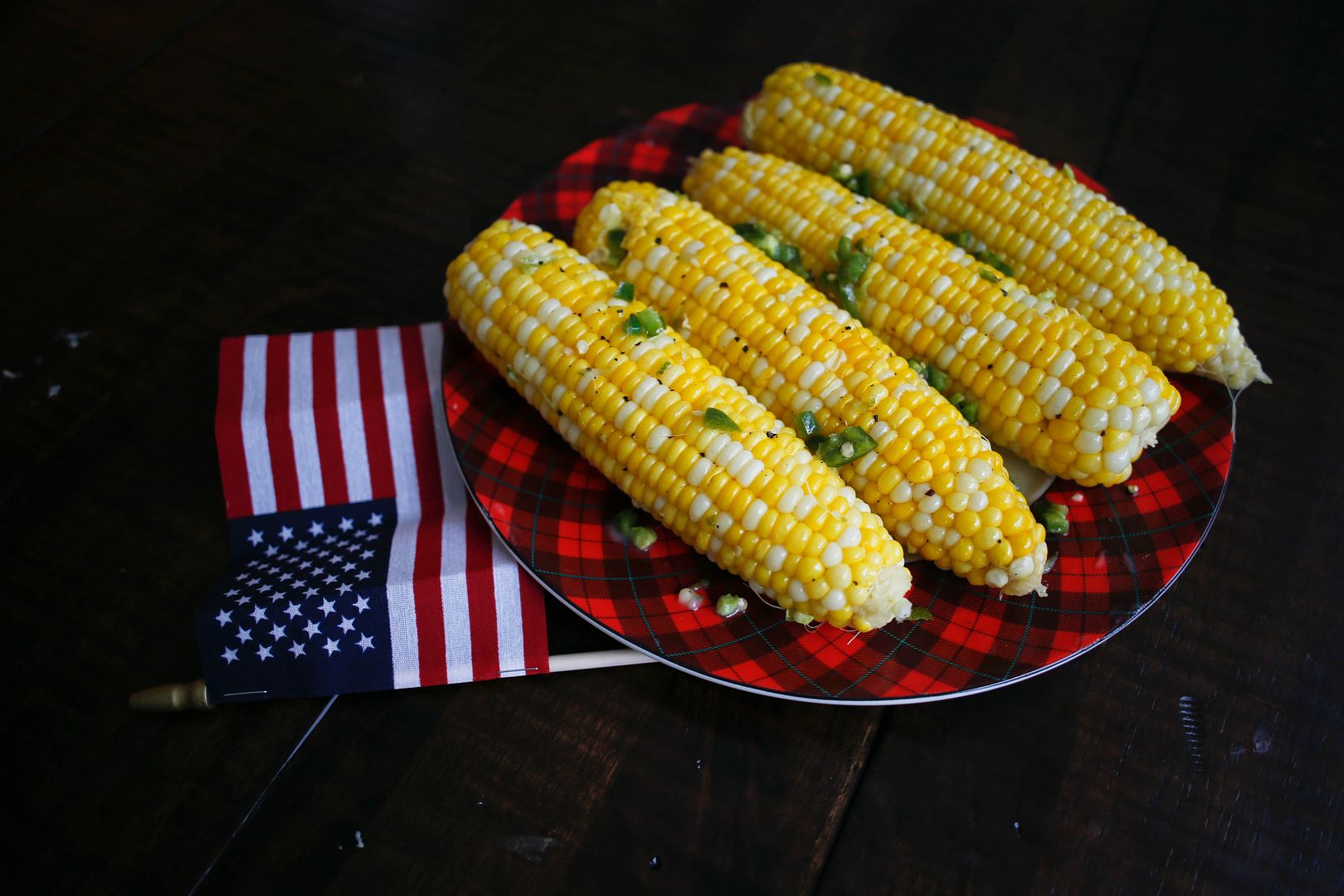 My favorite way to eat corn-on-the-cob, discovered from a friend a few years ago: Melt a stick of butter in a bowl and add a couple tablespoons of honey, the juice from one lime (I add a lot of zest too), one finely chopped jalepeno and salt and pepper. Let that bowl sit for several hours to get all the flavors in (you could probably actually soak your corn in it) and then brush it heavily on the corn before serving. And by heavily, I mean like BATHE those little shuckers in it. And then keep a bowl of it on the table so you can keep adding more butter to every bite.
Late Night Pool Sparklers.
Hospital Love.
Nella's doing really well after surgery. The whole experience so far has been so much better than we expected, and we're all so proud of her.
Slow, quiet, purposeful or fast, full and hanging on for the ride…whatever your day holds, may it bring some little happies. Namaste.