It's been a week since we hit the road. In 7 days we've traveled over 1,600 miles and made stops in Atlanta, Helen, Nashville, Noblesville and Lansing before finally landing in Northern Michigan yesterday afternoon. The sliding door of our van opened after our 2-honk "We're here!", and spring-loaded children shot out to hug their Poppa, claim their beds and reinstate the footprints they left last summer in this place we love so much.
Me? I took the drink my dad handed me, scanned the mess in the backseat, and took a long deep inhale of Michigan air. I smell it all–the maples, the pines, the lake, the firewood pile, the dirt, the promise of adventure and rest and memories.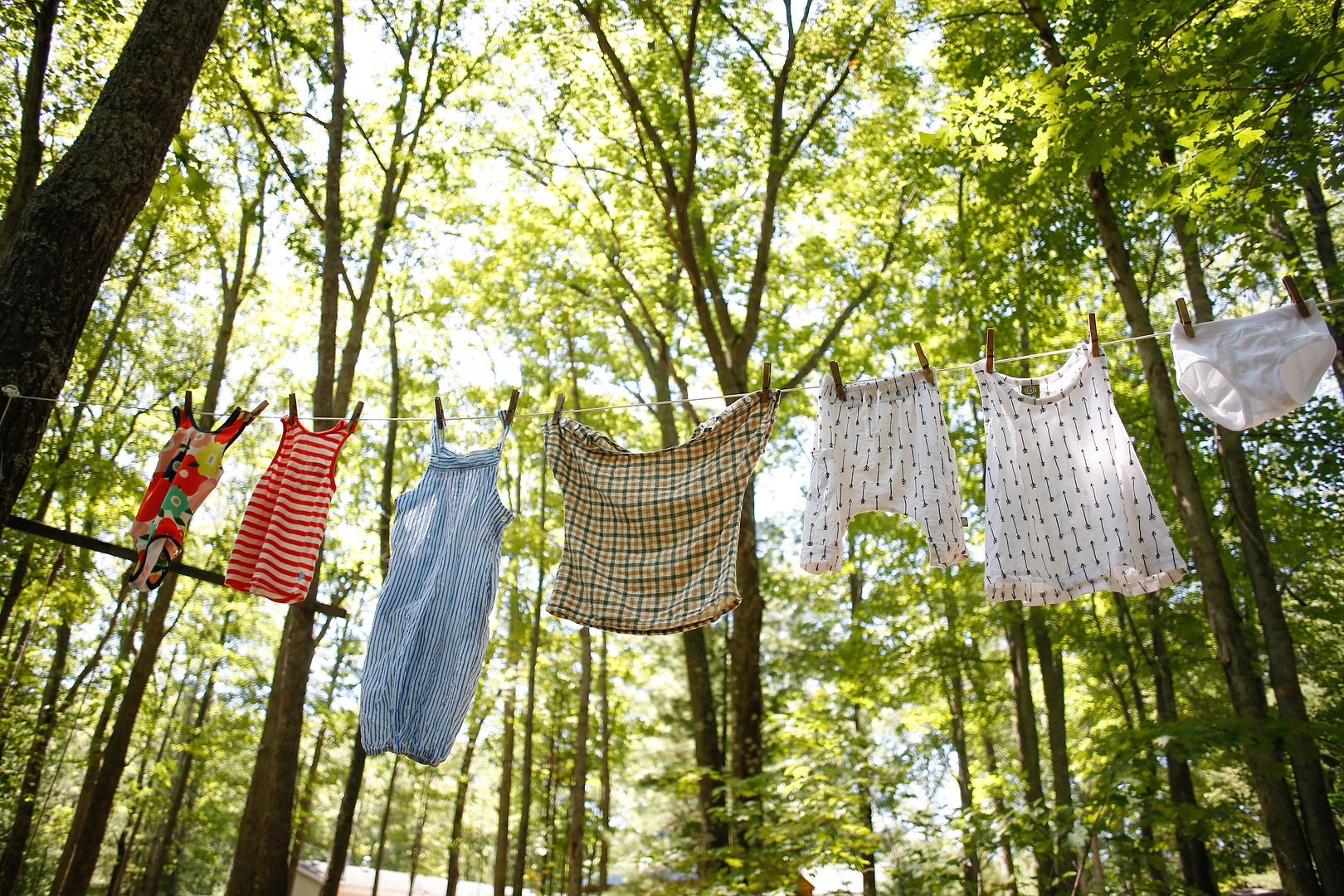 As any good destination goes, you cannot just arrive…you have to get there. Through time and messes and miles and crying and figuring things out. Like how to get a little boy to stop unbuckling his car seat while we're driving. I'll tell you how. Thanks to my brilliant niece who thought of it, it takes a call from "Officer Roberts"–a.k.a. Uncle Bubby–who piped in on speaker phone and gave a come-to-Jesus talk about safety that only a stern cop could give. Let's just say Officer Roberts has become a familiar reference since.
Needless to say, the trip wasn't always easy, but I'd do it again and again for the memories.
Some snippets of adventures along the way…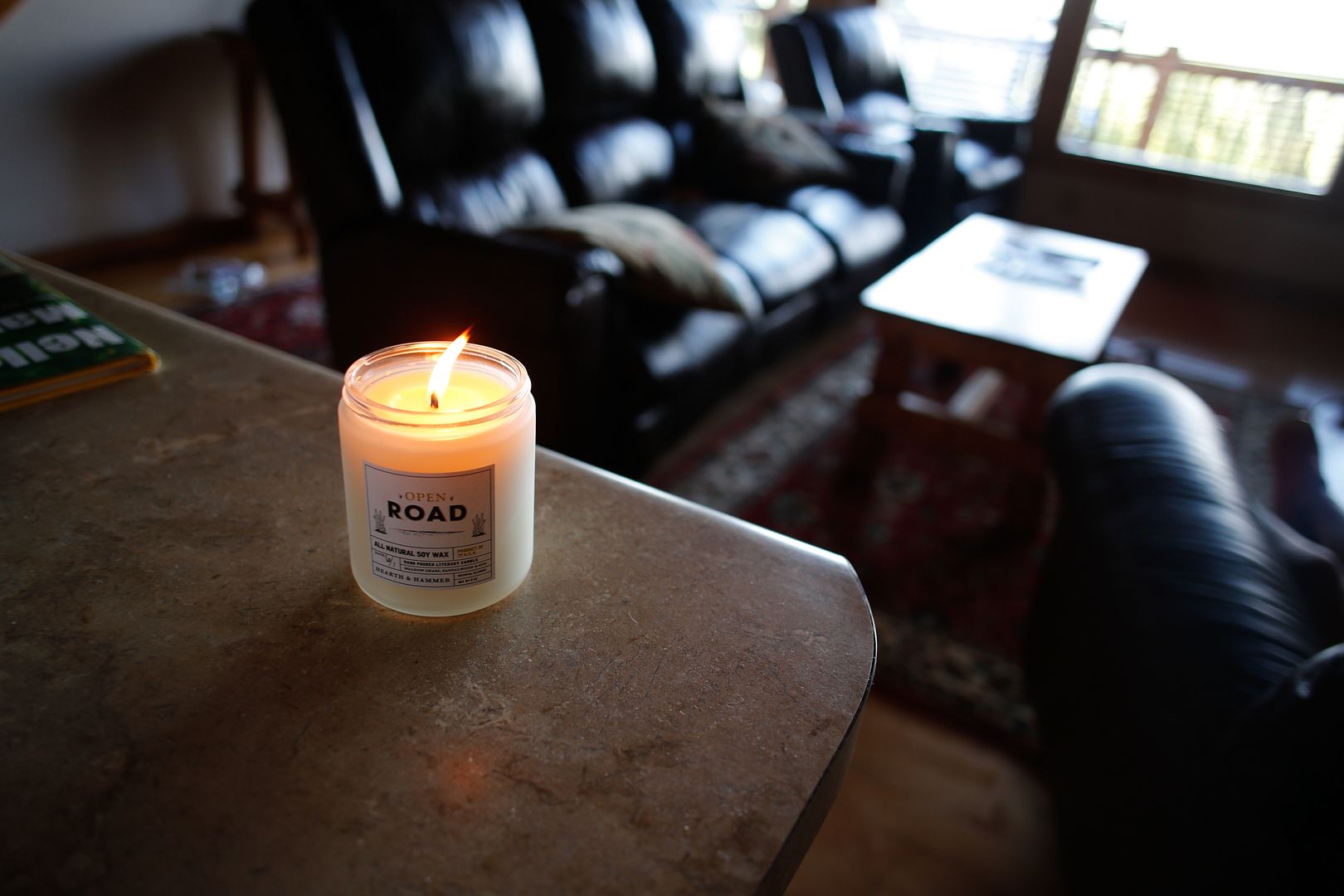 One of our Spark Retreat attendees sent this Open Road candle to me for our trip. I've taken it into every stop along the way to add a homey touch.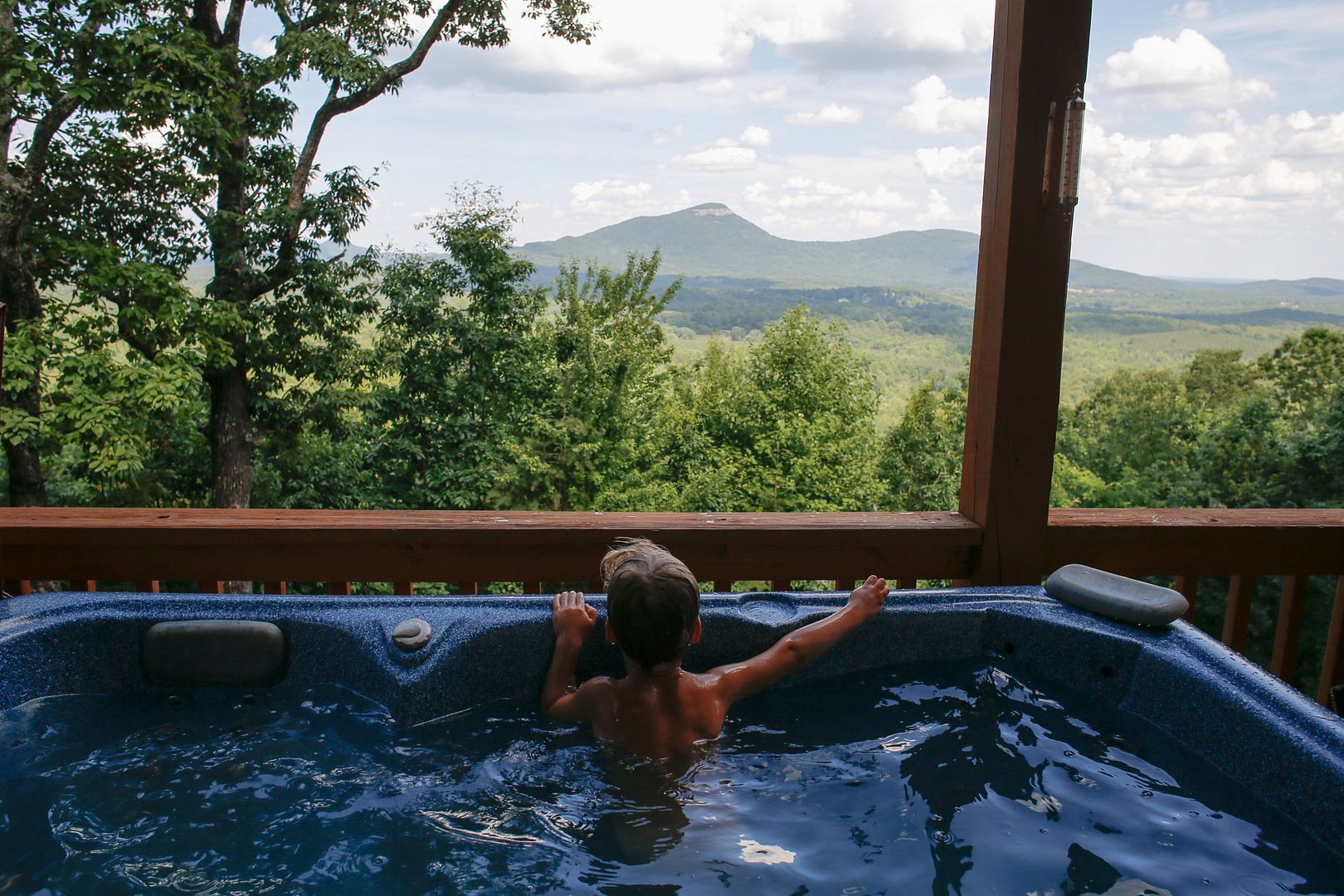 Our cabin in Cleveland, Georgia–just outside of Helen where we river-tubed the Chattahoochee again but, other than that, didn't leave our cabin because we loved it so much.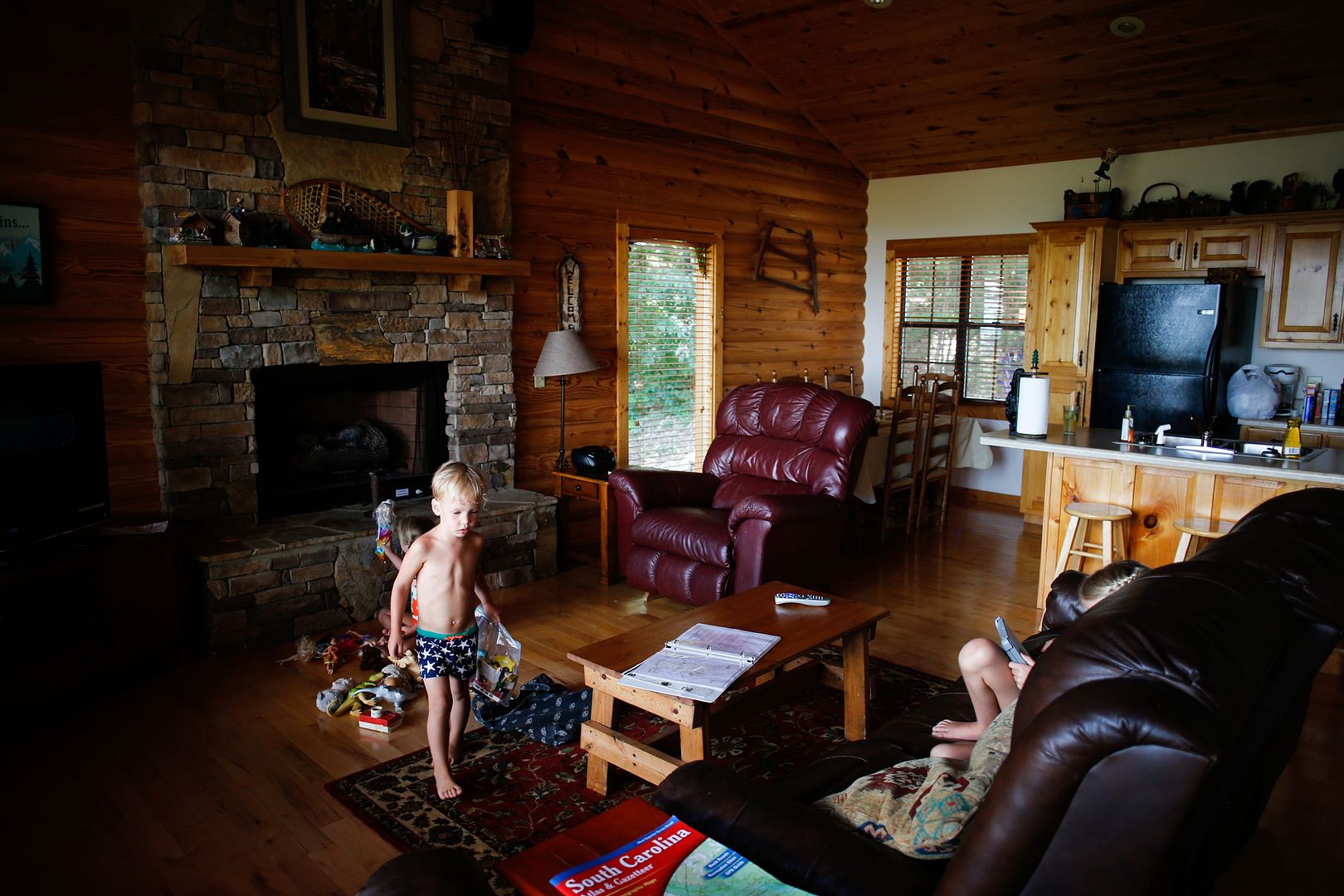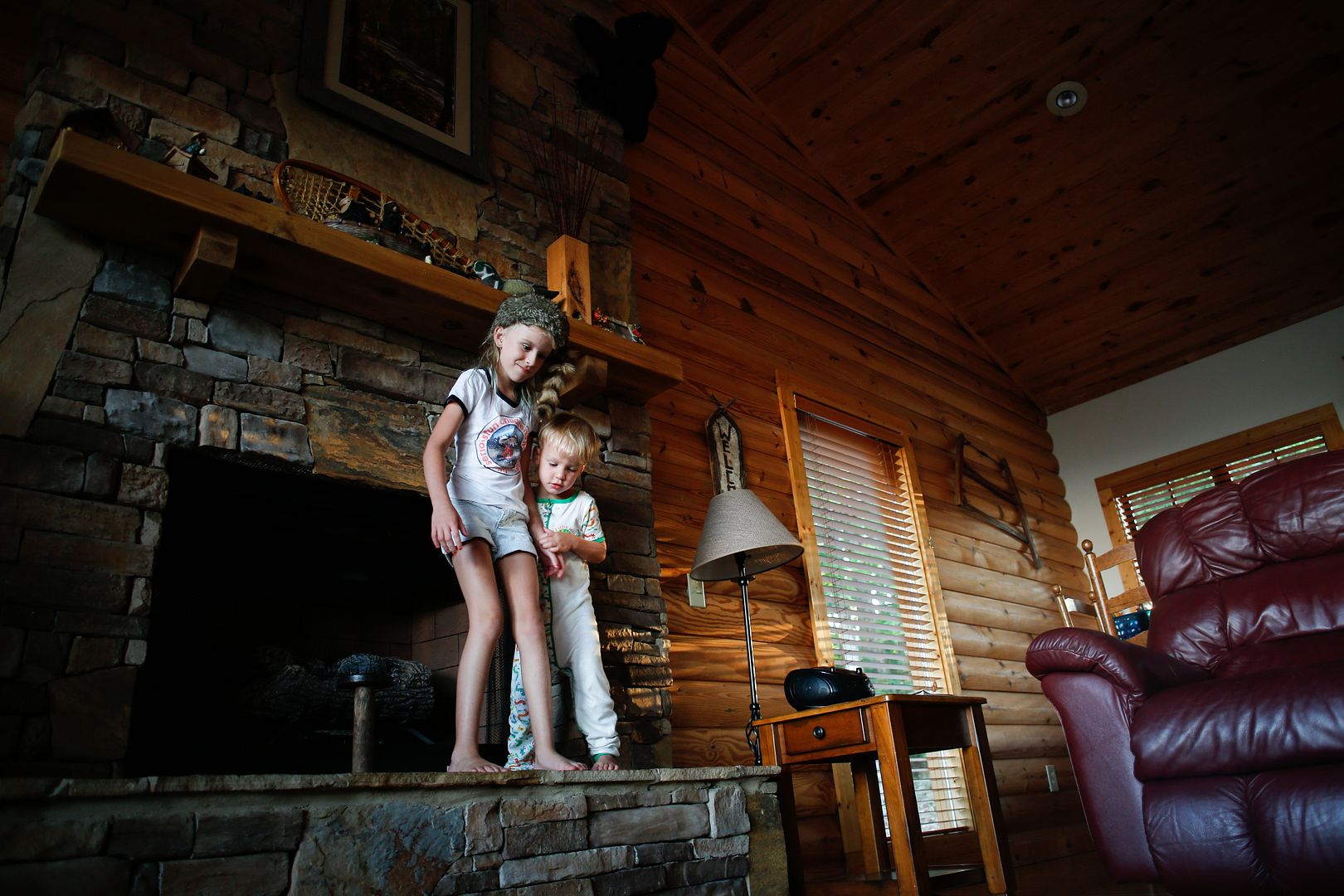 Nella and I woke up early at the mountain cabin and watched the sun rise together from a rocking chair on the back porch–one of my favorite moments from the trip. I sipped my coffee, stretching my arm around her to meet my cup to my mouth and tried to melt into the spiritual moment, but all I could think about was how I much I wished I wouldn't have passed on our rocking chair so early because I've missed so much magic that comes from a kid on your lap and the hypnotizing rhythm of slowly rocking, rocking, rocking… Finished nursing and thinking of getting rid of that rocking chair in your nursery? Don't do it. Rock 'em until their legs are dangling awkwardly over yours, and there's no place for their head to rest, and there's not a single corner in the house for the bulky old chair to go. Keep rocking.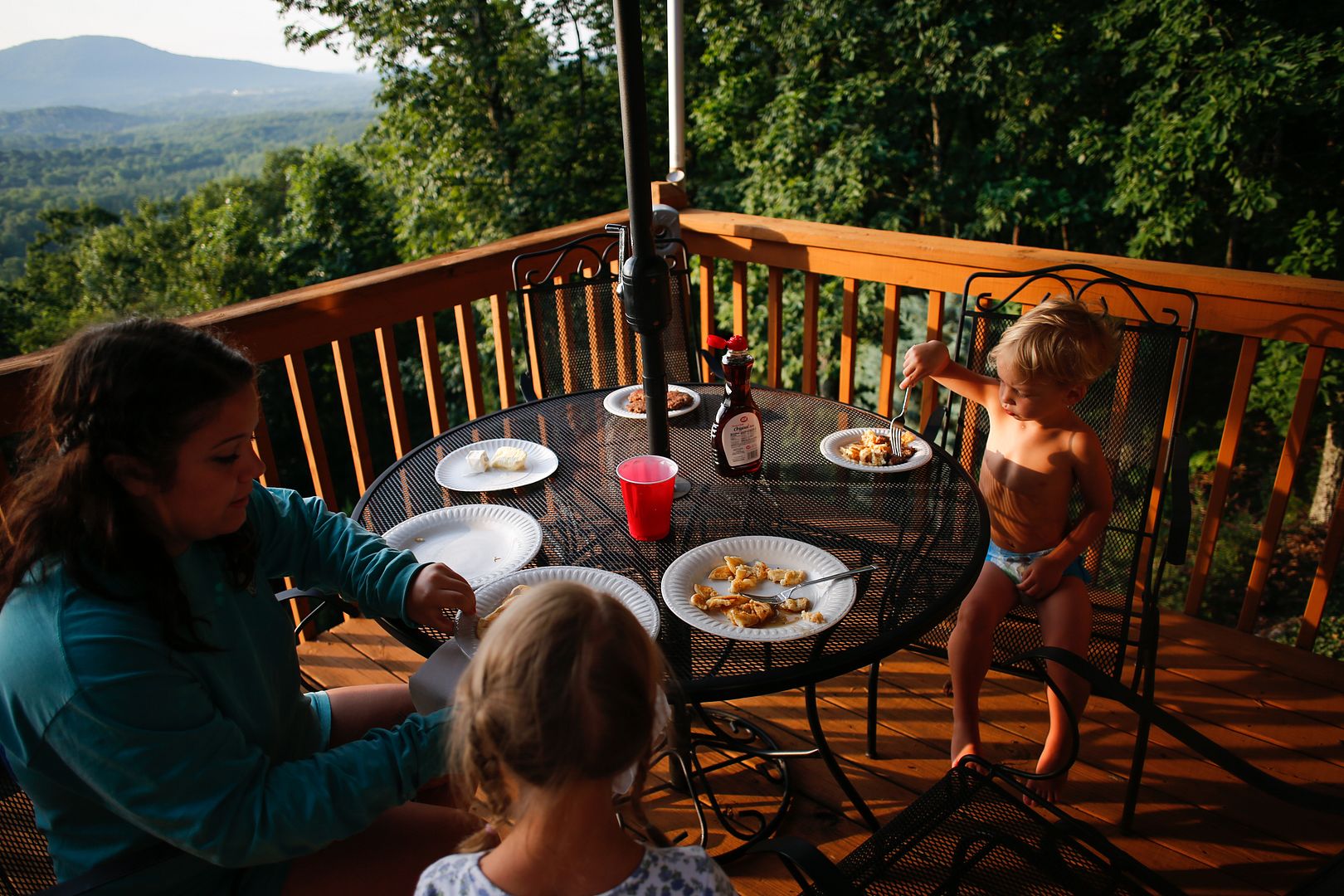 Pancake breakfast…because Syrup is the foundation of vacation meals.

The first photo of our summer project…writing Dash's picture book, a Nella & Maude adventure for him and his long-neck friend, Isaac.

Our #2 road trip rule: Stop at scenic overlooks. (#1 of course being "Buckle up because Officer Roberts said so.")

Pappy's Trading Post, just outside of Helen, GA. Quite possibly the weirdest road trip adventure yet and definitely not a place I'd want to be alone at night (the hearse, the hundreds of old mannequins…). There was hardly anyone there outside of the mannequins and when I finally found a real person behind the ice cream stand, I had to ask her if she was alive or if it was all, as I suspected, a ghost town. Super cool though–interesting, colorful, out-of-the box art everywhere. 

Cabin Coffee Co. sandwich and coffee shop, downtown Blairsville, GA–so kid friendly. The kids loved the little tables and saddles to sit on–and cowboy hats to borrow.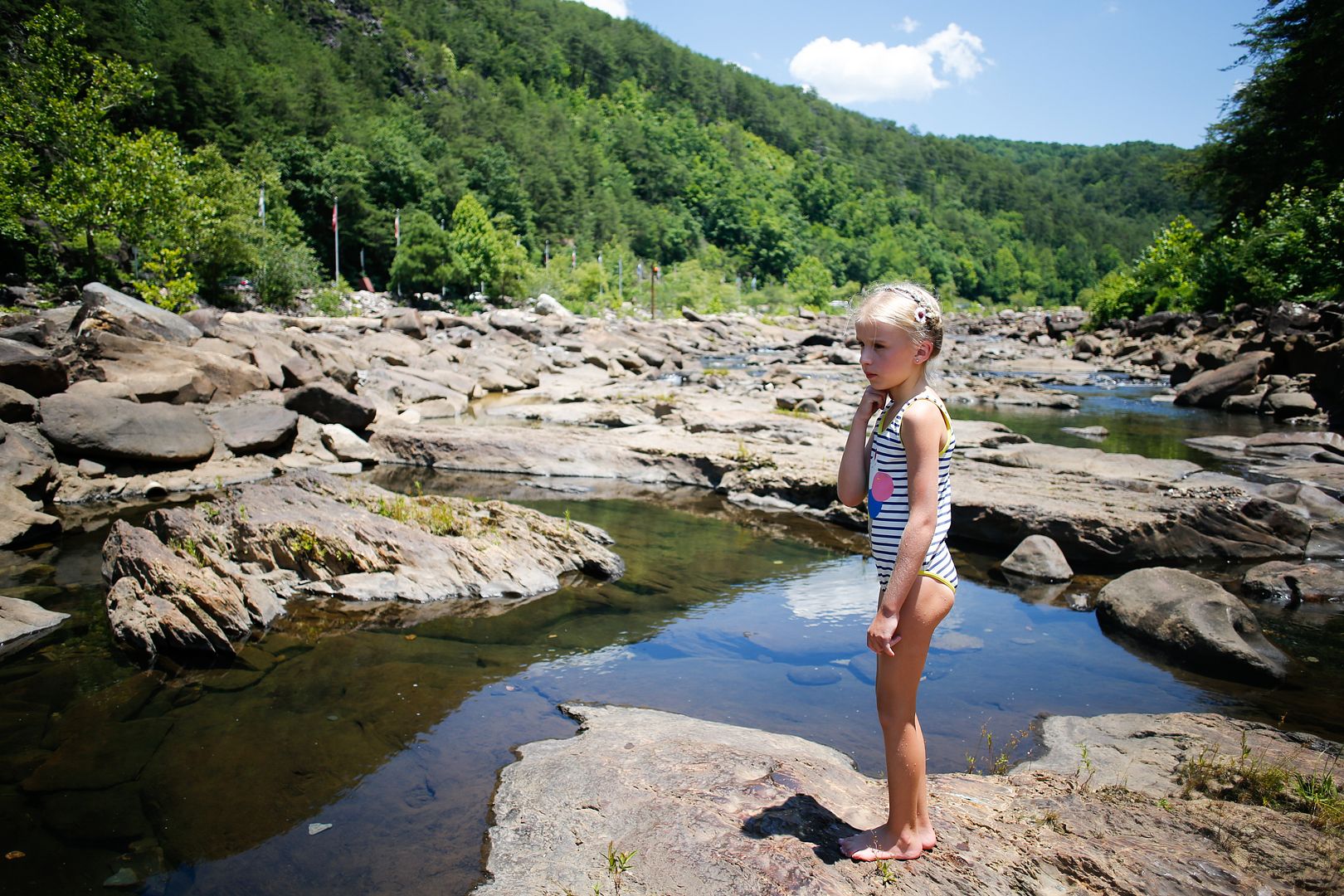 Ocoee River, Cherokee National Forest–somewhere between Helen, GA and Nashville, TN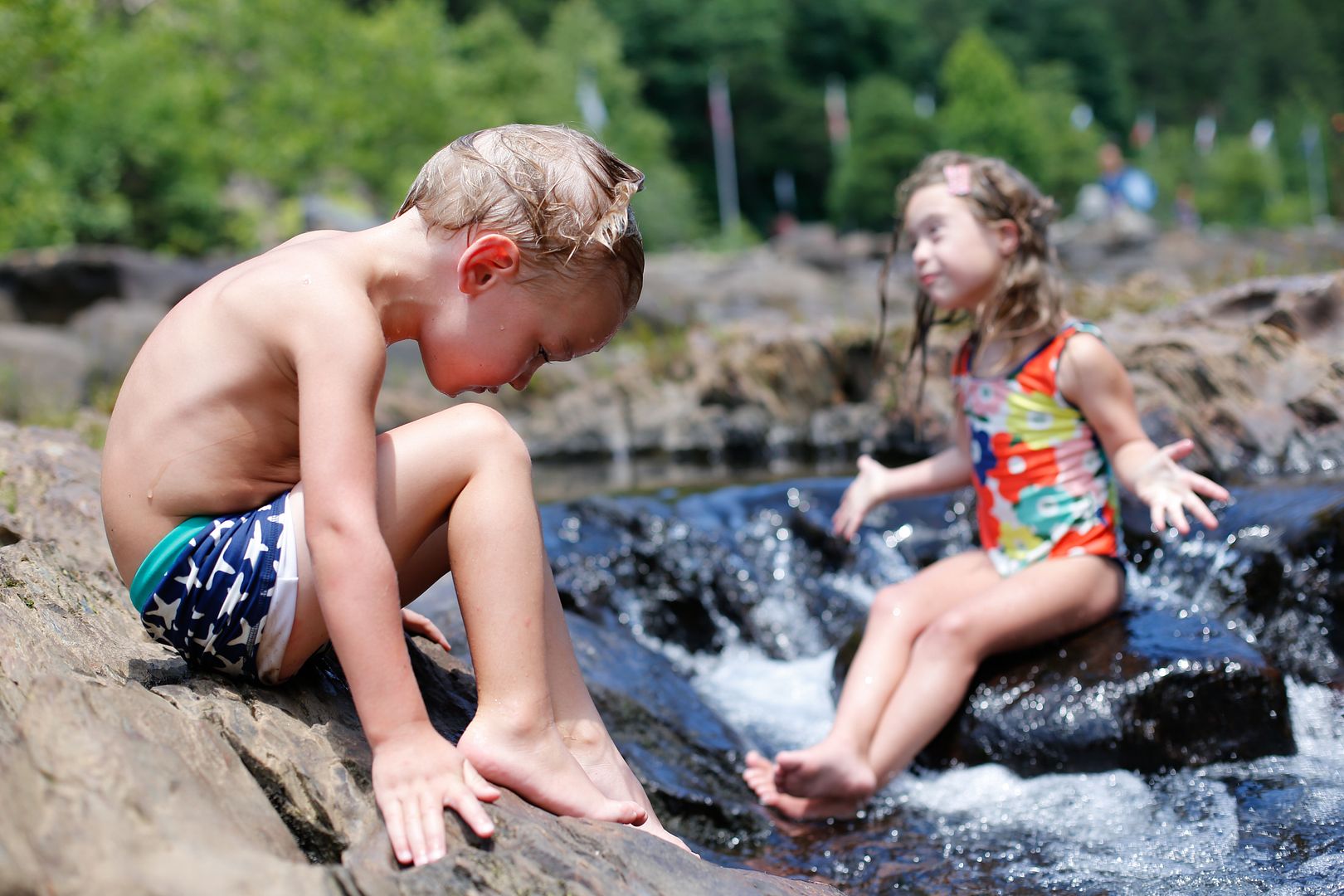 A quick stop at Dinosaur World outside of Louisville, KY. We saw a huge Tyrannosaurus and a sign for it on the side of the expressway and pulled off to visit. Nella didn't want anything to do with going inside though, so my niece stayed with her in the car while Dash and I walked around outside to explore. Pretty cool for a right-off-the-expressway adventure.
More from Michigan soon.