This post is sponsored by Born Shoes.
I find it a bit ironic that I live in a state with such subtle seasonal shifts given the fact that I live for the change of pace each new season brings. In fact, I still catch myself looking forward to things that aren't offered here which is why I almost threw that adorable coal eye & corn pipe snowman kit in my cart the other day before I reminded myself, "Oh yeah…Florida." Since our climate here refuses to throw the fall lovers a bone, I take the liberty of shifting my mental seasonal climate myself, and girl, I shift it hard. If you're a longtime reader, you know that. Which is why I thank the heavens above for companies that practice seasonal equality, making sure things like pumpkins and corn husks and cable knit sweaters get in the hands of all who deserve them and not just those who are zoned for deciduous trees. So, when a box arrives from Born on my doorstep all the way down in Southern Florida on a sunny September morning and I open it to find new boots for Fall and a lace-up heel in a rich autumn brown that says "hold my cider," I feel validated and goshdarnnit, straight up loved. "We see you," Born is saying, "…trying to weave palm fronds into an autumn wreath, and we want you to know you get to be part of our fall club too."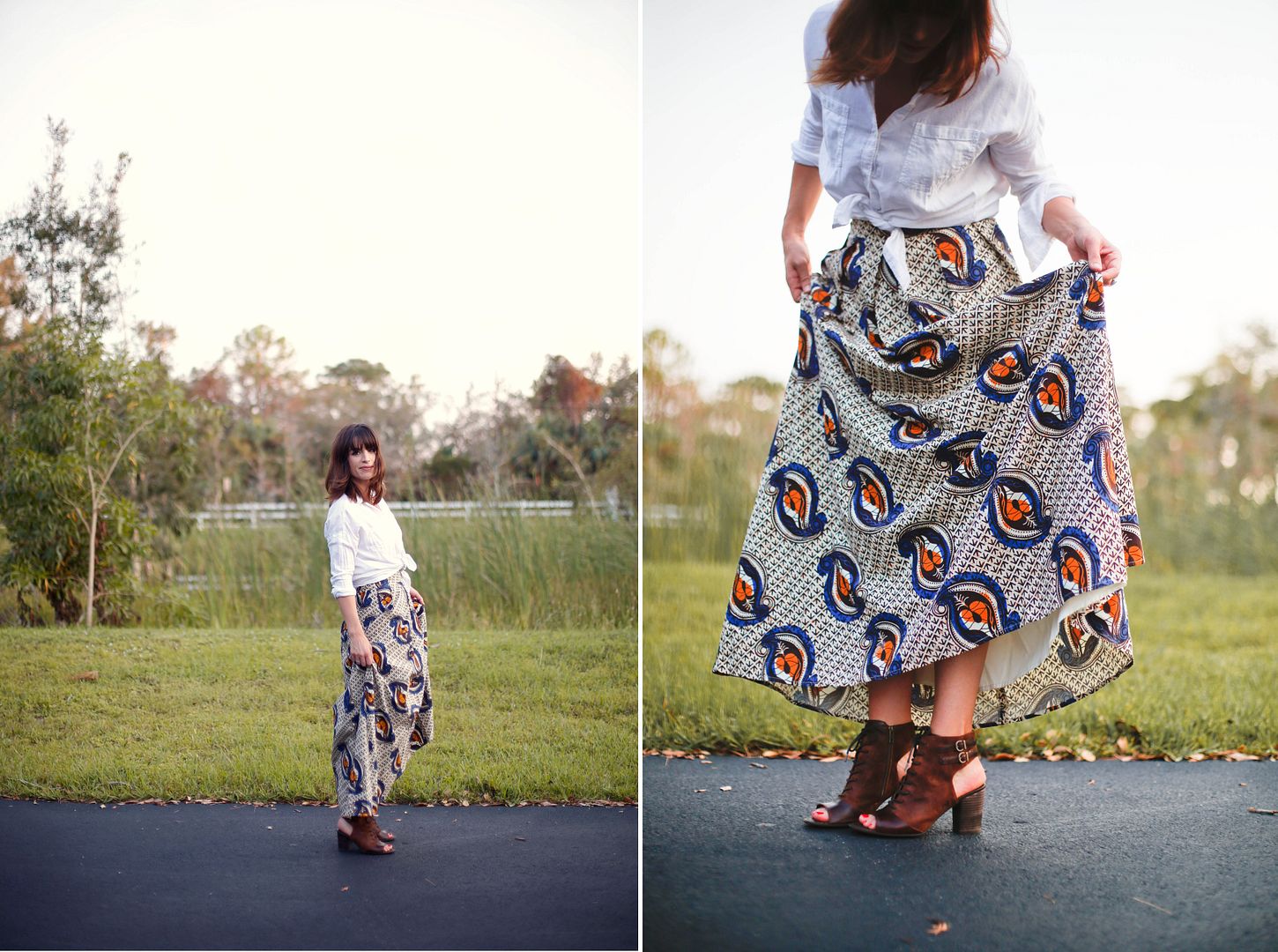 Me? Really? Really?
I mean, they even put a peep toe on that delicious slice of fall footwear, a deliberate high five to the hot states and the perfect way to show off a Florida pedicure.
Just because our pumpkins come from makeshift church parking lot "patches" doesn't mean we don't deserve chocolate suede and gold buckles. The right to butterscotch hues, classic black booties and, why yes, even knee-grazing equestrian boots if we wish belongs to all, which is why "ships to Florida" is part of the fall anthem I sing every season.
This season, Born is celebrating fall by recognizing it as the season of great comforts as we all know, and they're asking us autumn lovers to share what we're taking comfort in. "Will you share how you take comfort this fall?" they asked me.
I thought you'd never ask, Born. Here, give me the mic (tap tap). Uh, lighting guy, could you give me some spotlight, please?
(waits for crowd to hush…clears throat…closes eyes…gets theatrical)
The Comforts of Fall.
I take comfort in our inward huddle this time of year, maybe because we're so tired come October, but even so, I like it. I take comfort in the way we craft a little more, bake a little more, curl up on the couch a little more for watching movies or reading books to kids in jammies who are splayed over our laps like lazy cats. I take comfort in the nesting genes that arouse the last three months when I mother bird the living heck out of our place to make it as cozy as cozy can be–stringing twinkle lights, fluffing pillows, stirring chili, tucking bed sheets picked out special for this very time of year. I take comfort in planning all the festivities saved for the calendar's grand finale–the costumes, the parties, the family dinners, the traditions that remind me what a gift this period of time in my family's life is and to be grateful for all the hidden treasures. I take comfort in making lists that I'll likely forget to ever look at again, but the making of the lists in itself feels satisfying. I take comfort in the sensory explosion–the scent of cinnamon and apple in the kitchen, the crackling of our first fire when that long awaited cold front finally makes its way, the box of leaves from Michigan that will arrive in a few weeks and make me cry with the good kind of homesickness. I take comfort in grounding routines and schedules that sometimes overwhelm me but remind me that the best things in life come with effort and discipline and, yes, sometimes tears. I take comfort in the adjustments that follow the tears–saying no when my cup's too full, saying yes to self preservation. I take comfort in silly things that might not matter in the grand scheme of things but matter to me when I want to feel good–things like the perfect fall print in a skirt that swishes or chic boots that make me feel so put together, I even remember not to slouch.
I take comfort in friend dates and family movie nights and the joy of being able to call both my parents and hear them answer on the second ring.  I take comfort in putting check marks on our fall bucket list and feeling like completing "Host a Soup Spectacular" and "Watch Harry Potter with Homemade Butterbeer" is as important and productive as "Write Another Book" or "Respond to Every Unanswered E-mail." And I take comfort in knowing that at the end of the day during this busy time of year, what didn't get done is okay, and what did get done is good enough.
You know what I'm going to be for Halloween this year? I'm going to be Fall. As in Mother Fall, the season of all seasons.
A big thank you to Born Shoes, a long time partner, for reminding us to think about those things we take comfort in, and giving us beautiful things to wear while we do. I have so many pairs of Born shoes and boots in my closet, and they are always the most comfortable things I wear. Sometimes, comfort comes at the cost of losing some cuteness, but Born is fiercely dedicated to making sure that doesn't happen. We're so happy they are also dedicated to supporting our mission to help people with Down syndrome achieve their dreams, so stay tuned for their return later this month in recognition and celebration of Down Syndrome Awareness.
Fellow fall lovers, what are you taking comfort in this month?