So, the girls have fall parties in their classes tomorrow and, like usual, I wait until a couple days before to plan a craft. I knock it out of the ballpark once it's done, but I never can seem to get it together in life except for ONE DAY BEFORE. Thankfully, I always share room mom duty with a more responsible mom who remembers to e-mail the parents and take money for donations and doesn't forget that there's a party around the corner. I love when I find a good Excel spreadsheet-loving mom to join powers with my glue gun and felt love. So, where were we? Back to the craft. I had picked up a bunch of LED tealight candles on clearance a while ago, thinking I'd throw together some fall candle holder project for the Thanksgiving table. But I ended up updating an old campfire ornament craft I did a few years ago instead–this time to make a fall bedroom night light, and I love how it turned out. We're calling these Fall Campfire Night Lights…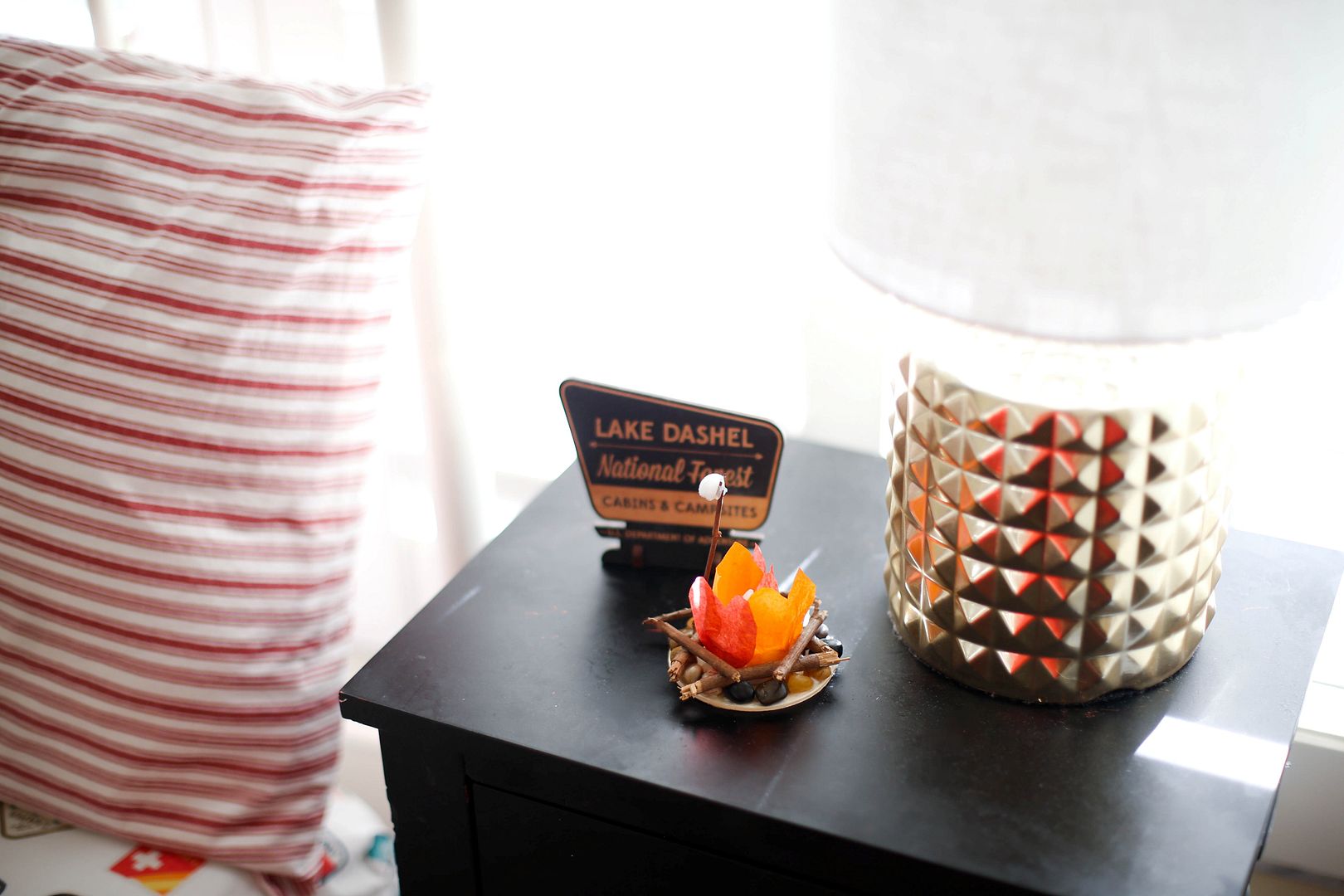 Cozy, cozy, fall, fall, fall.
They also look really adorable as a place setting for a campy fall dinner or party.
They run a little over $1 a piece to make.
Here's what you need: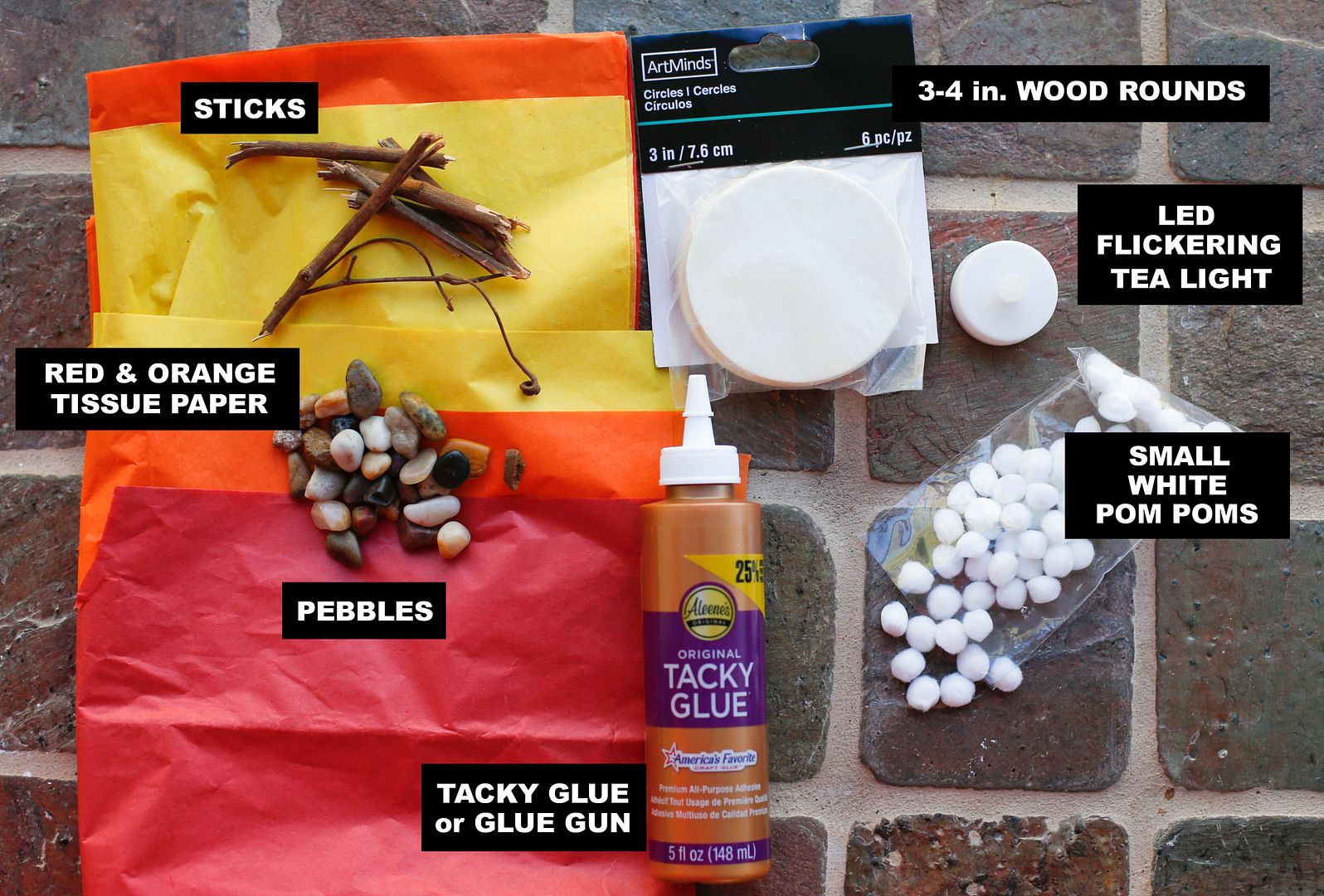 We did packaged wood disks for the class, but for a little more you can get these wood slices for a more natural look.
A glue gun will dry faster, but Tacky Glue works just fine as well and is better for students.
Glue a ring of pebbles along the edge of the wood disk.
Place the tea light in the middle for placement reference, but don't glue down. You'll need to keep it free so you can lift it to switch the light off and on.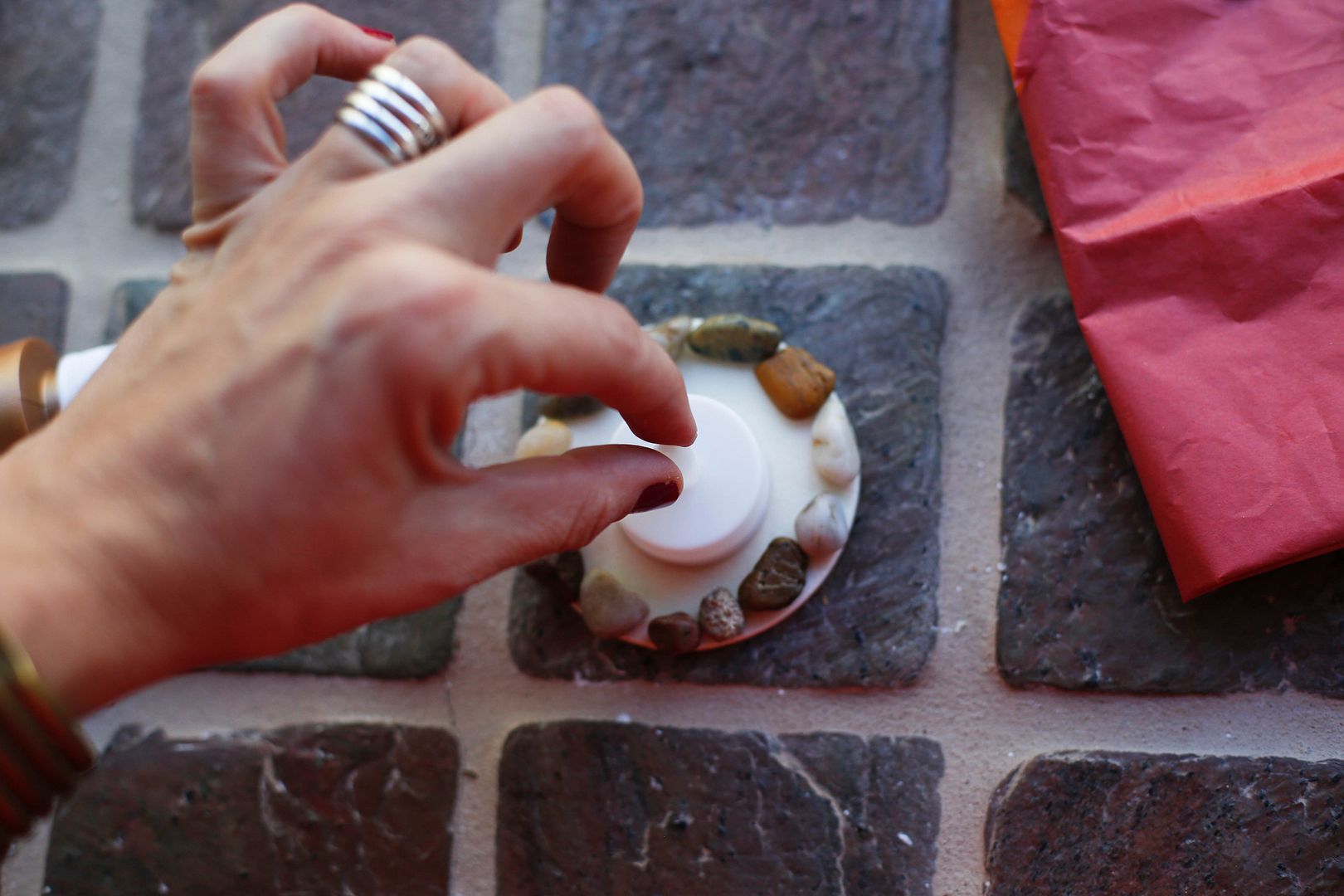 Break sticks to size and layer around the tea light, making sure the tea light can freely be removed. Glue in place.
Glue a small white pom pom to the end of a thin stick to create your marshmallow roasting stick.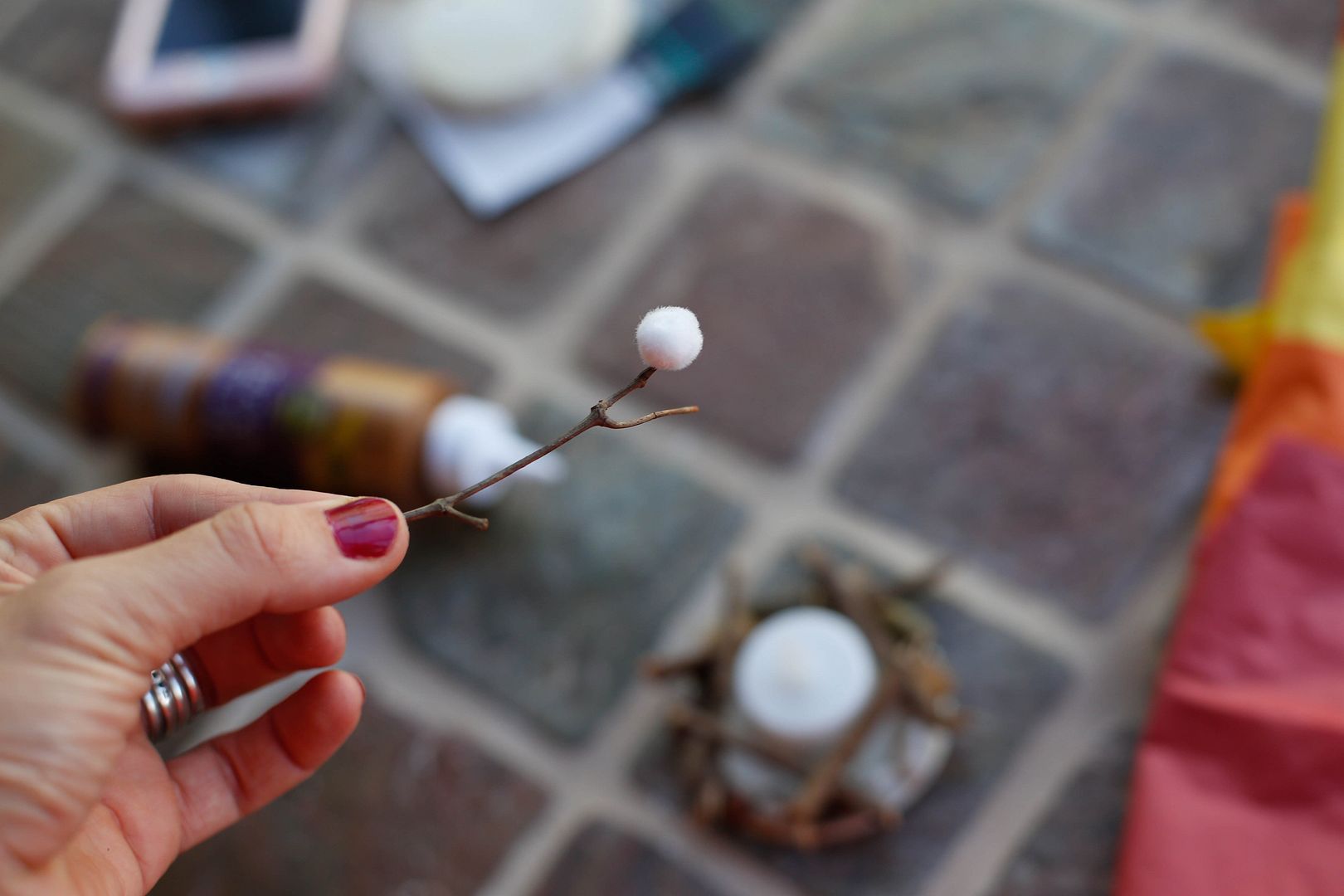 Secure to the bottom of disk/another fire stick with glue.
Cut four "flames" out of the tissue paper–two red, two orange. Glue to the edge of the tea light.
Turn tea light on and add flame to fire. Voila!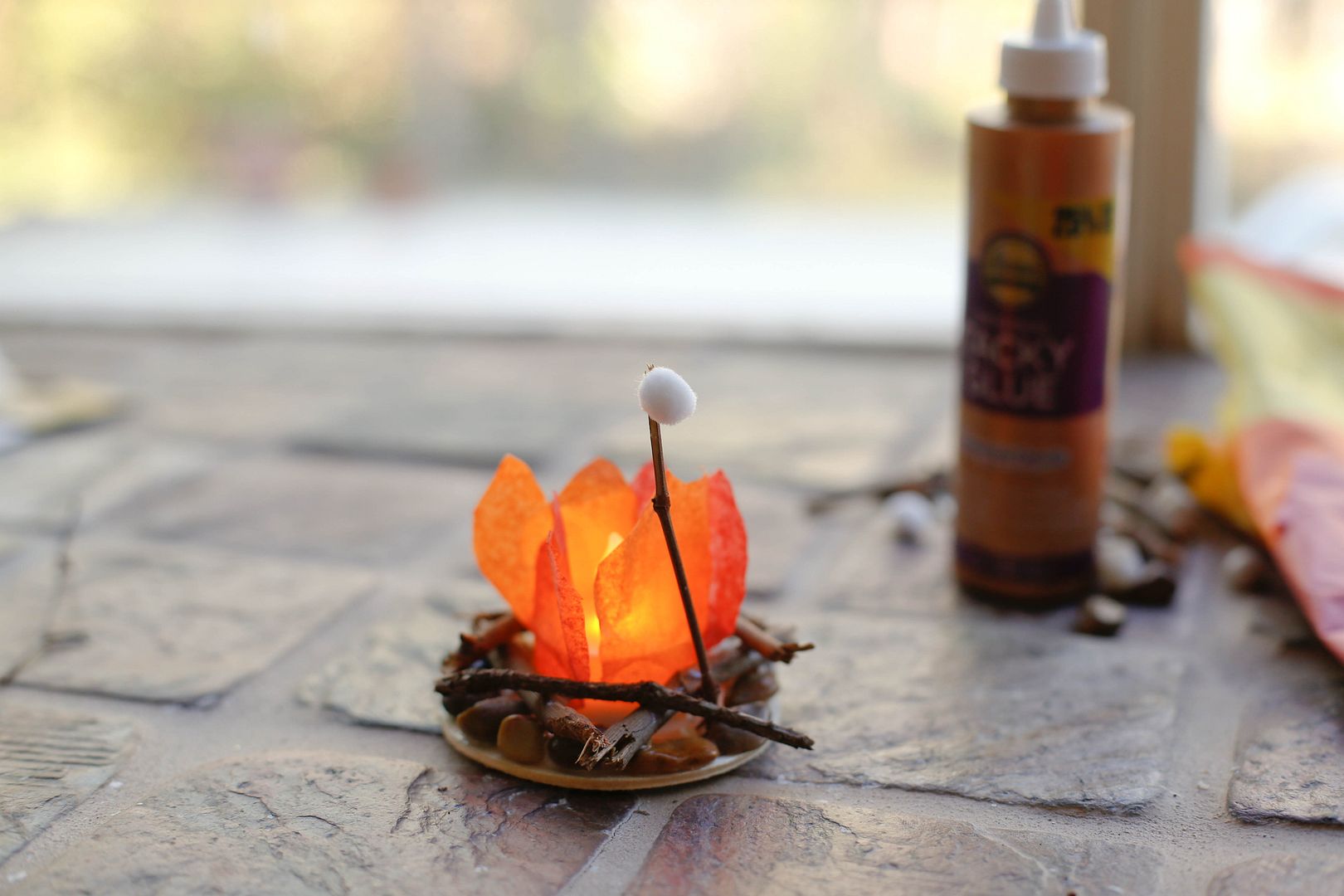 When you want to turn your fire off, just lift tea light and flip the switch.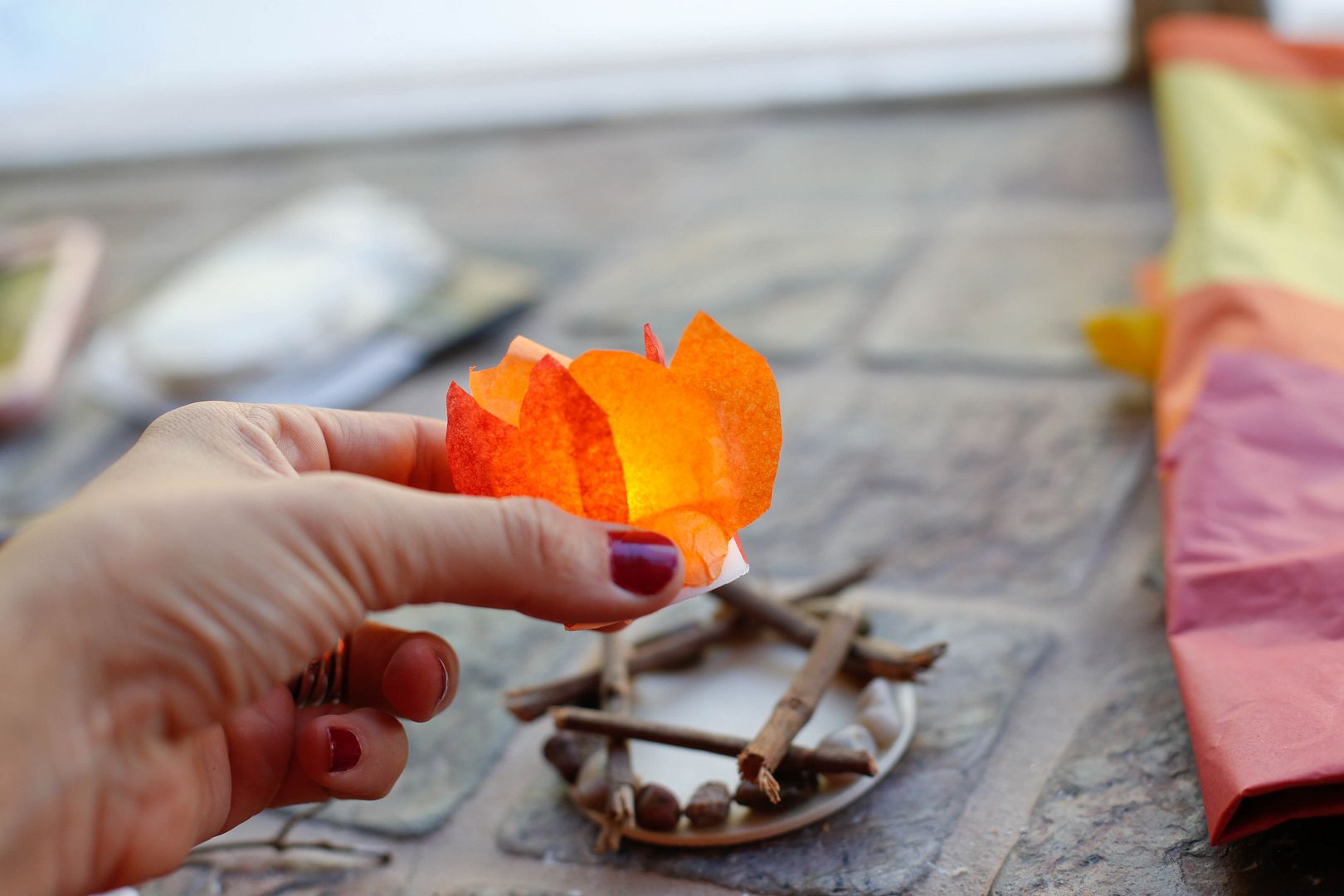 Add to a bedroom night stand for a cozy glow.
Or plan a campy dinner, give every plate their own campfire place setting, and turn down the lights to see a collective cozy flicker.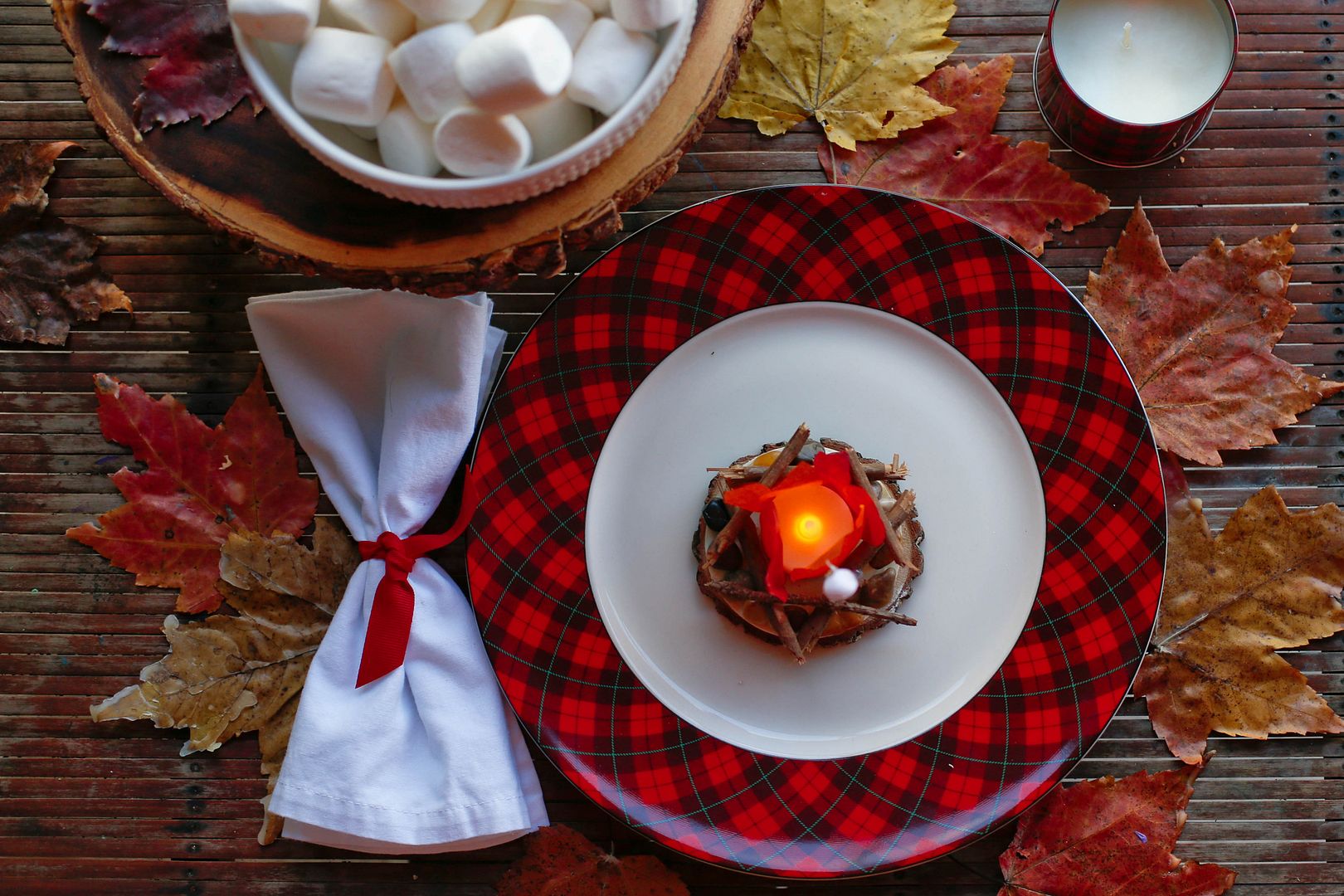 Everything's better in miniature!
Now here's hoping we get some cool weather this weekend for more real fires and marshmallow roasting.