When, in the ever present tide of Ebb & Flow, my creativity and zest (or lack thereof) is dwelling too long in the Ebb regions, I know what I need.
I need to reprioritize. Take time off. I need a day like this. I need to pull out my favorite apron, bake a cherry pie, make cookies with my girl. I need to chop parsley and sqeeze lemon and simmer lentils on the stove. I need to buy a new candle for my kitchen, mist spearmint pillow spray on my sheets. I need to vacuum and mop and change the quilt on my bed. I need to put on Diana Krall and have people over for cocktails and use the good dishes.
And just writing about it is reopening the current.
I began this morning with the simplest of things. Lipstick and the good perfume. My favorite necklace and a pretty headband. Because it makes me feel good. And every time I make the effort to get out of yoga pants, I get more done.
And while I have big plans these next couple weeks to dig back into the kitchen and the pleasures of home, I am in the meantime…enjoying the small things.
Beginning with…
Tights. I love them. Even though we can only wear them inside with the air-conditioning this time of year. But I love baby feet covered in snug cotton. And Lainey has about a trillion old pairs waiting for her little sister.
Morning Baths. The light above the bathtub is so inviting early in the morning, and Nella is entranced just to lie there, belly bubbled over the water line and her hands just a splashin'. Bathing my babies is like gardening for me–stress relieving work. The sudsing and the rinsing and the massaging little toes…it does something to me.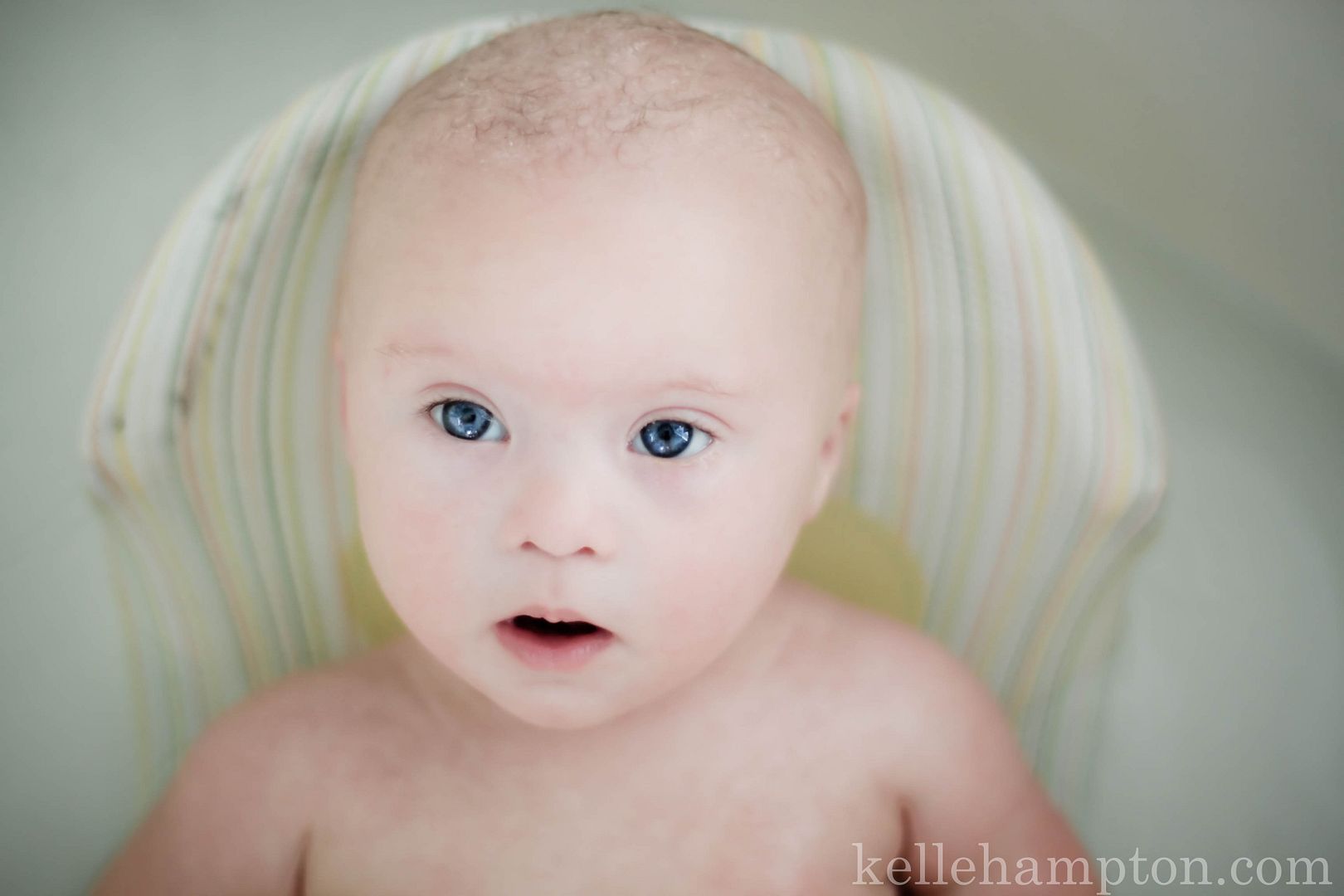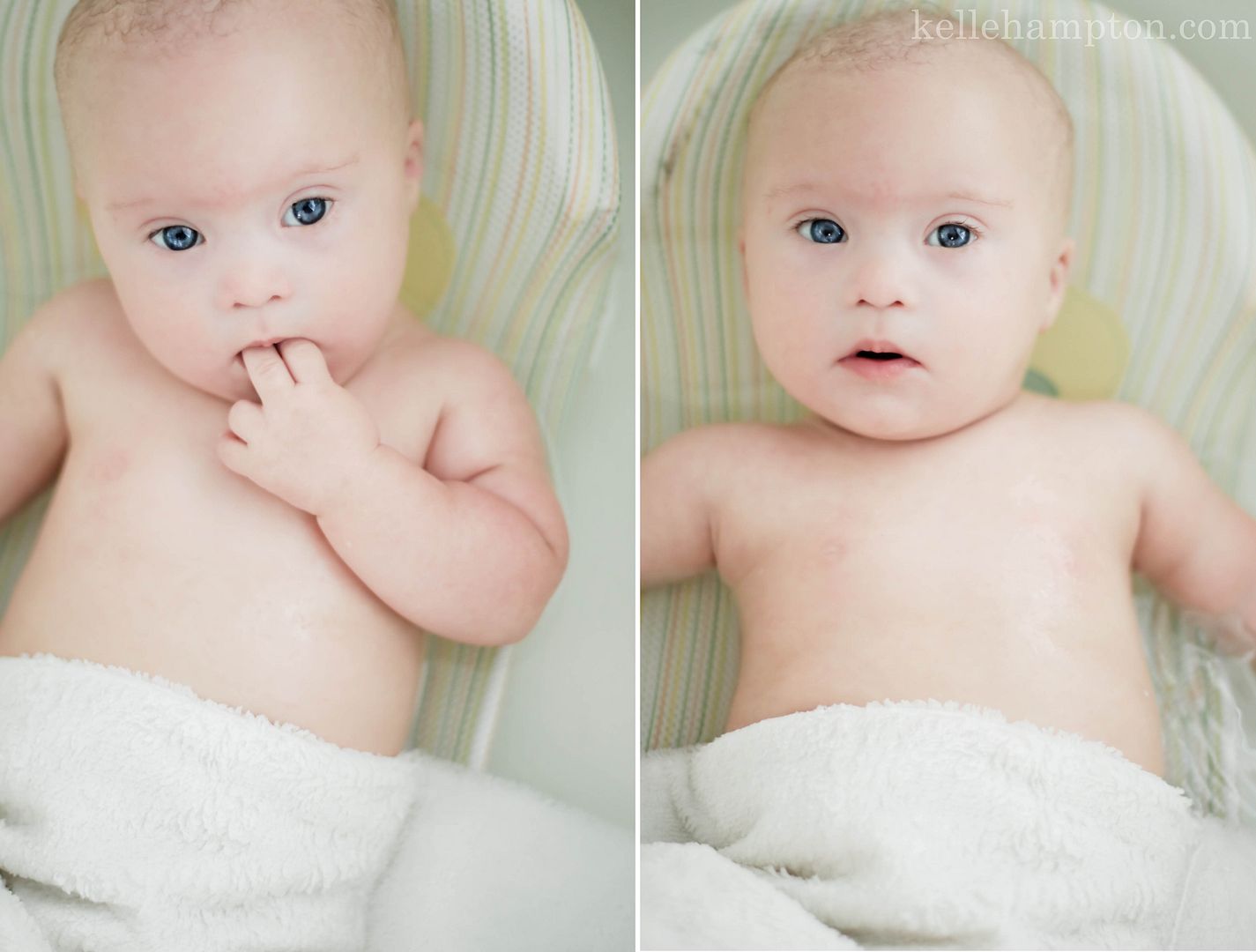 Letting Go. I brought a huge bag of baby clothes down from the attic this week, sorted through what I wanted, tucked the other ones neatly back in the bag, sealed it up and, ten minutes later, walked back to this:
Apparently, Lainey wasn't through with it. And so I just walked away. Just left it sitting there for two days. Because that's how we roll.
The Return of Dress-Up. Lainey goes in phases. She'll play with her kitchen for a week and then want nothing to do with it for a month. She hadn't touched her dress-up stuff in awhile and I was about to put it away when suddenly, last week, she can't get enough. Every time I turn my head she's changed.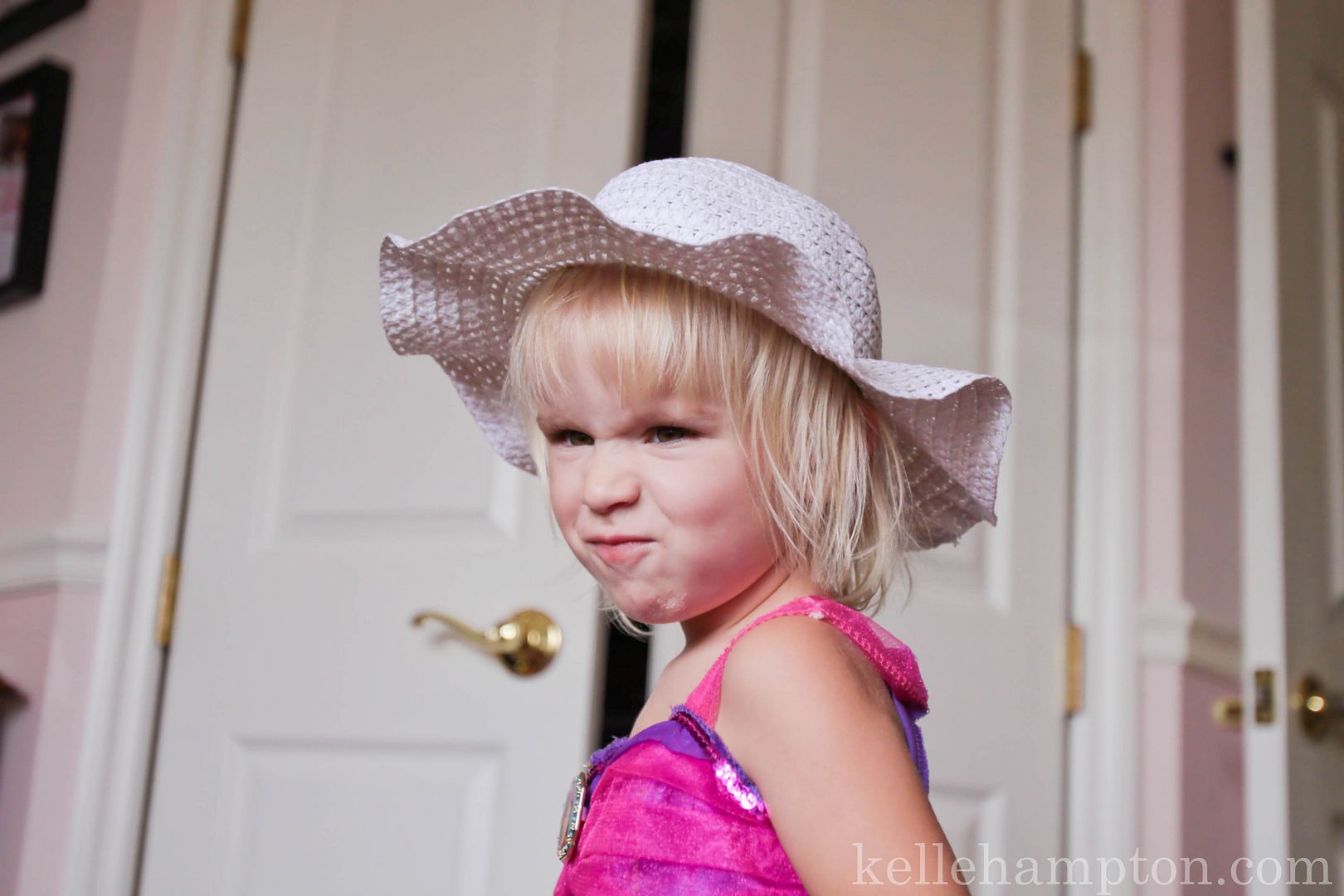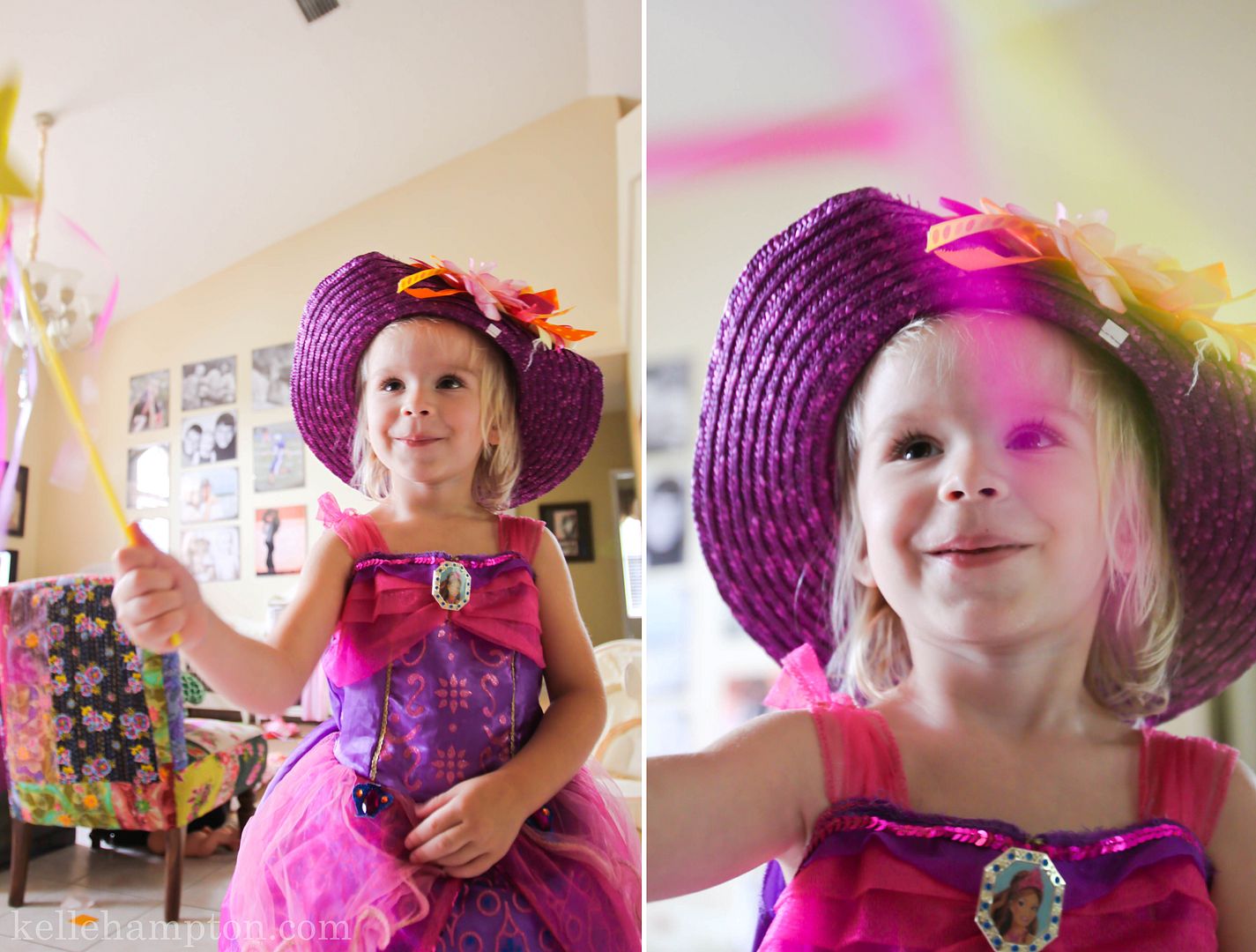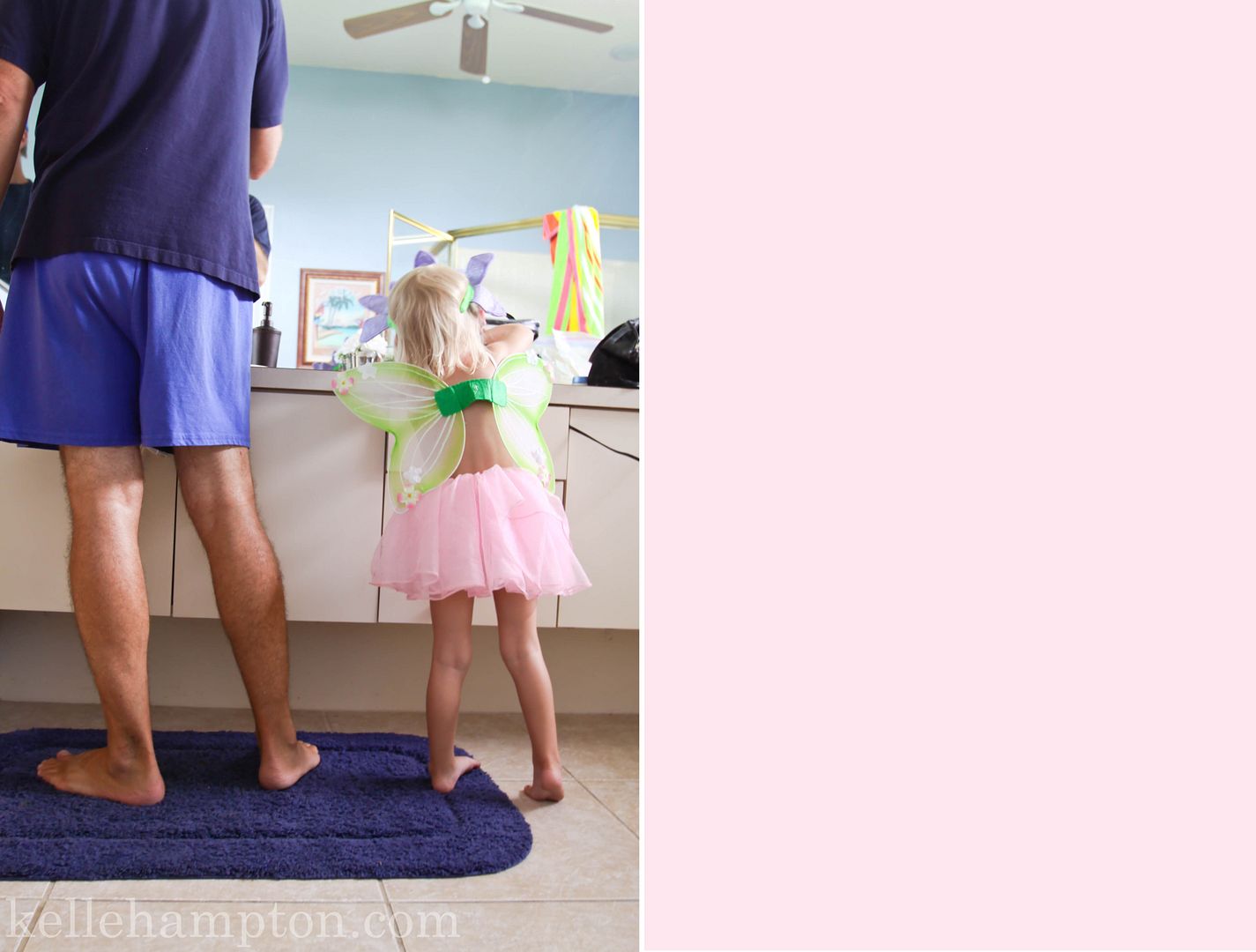 Nella's Contentment. She's just heaven. Complete dessert. Happy to be with us and even more thrilled to be part of the activities. She kicks and splashes like a fish in the pool. She gets all wide-eyed and excited with new toys. And she is electric when her mama and daddy are loving on her.


Excursions. I had a photoshoot last night an hour away. Way out in the middle of nowhere in between fields and woods and the occasional crossing deer. I took the girls with me as I knew Lainey would be thrilled to see horses and farmland and big open fields. That she did. On the way there, she said "Look Mama, that cloud looks like a bunny," and Dude, my kid knows what she's talkin' about.
We saw deer, right up close…
…and got to spend a little time with the sweetest family ever who loved on my girls and had a cowboy hat all ready for Lainey to wear.
Scavenger Hunts. Along with rekindling my kitchen loves and homey pleasures, I'm picking up more picnics and tea parties and outside adventures with my girl. It feeds my soul. So, we set out for a scavenger hunt this week. I gave her a list of things to find–two pinecones, three smooth rocks, one stick, a piece of tree bark–and she intently searched the woods to find them and tuck them away in her suitcase.
Yes, feeding my soul. And looking forward to the next couple weeks where I want to burrow a little deeper into our happy place. Perhaps there will be pie. And homemade bread. And maybe even a pot of lentil soup.
But, I promise, there will be lots of small things enjoyed.
All the windows of my heart I open to the day. ~John Greenleaf Whittier