In summer, we make lists. We make lists of all the things we will do and whether or not we will actually do them, the process of making these lists and talking about them is exciting. Like watching a trailer for a really good movie. The Hamptons Summer. It has a really good soundtrack and one of those sexy deep voice-overs that says "Coming to a Theater Near You." There are colors and sunshine and clouds that stand out against vibrant skies so amazingly, just talking about it makes me crazy.
So, this morning Brett and I did one of our dreamy previews. Where we sipped coffee and leaned on the counter in our pajamas and said things like…Let's have more barbecues. Let's light more tiki torches at night. Let's take the kids to Clam Pass. Let's buy a slip-n-slide. Let's have people over and make mojitos and let kids play in the pool past their bed time.
And I can feel it. That swirling of childhood wonder that brews within and gets stirred up now and then to release a storm of happiness. Like strange winds that sweep onto dry, barren grounds and slowly begin to stir up sand and pebbles until giant dust clouds are swirling and something has awakened.
That's what summer does. Inspires me. To relive childhood happinesses and somehow strive to create some magical land of happy days and colorful memories for my kids.
My summer memories as a kid: Cousins. Lots of them. We grew up with our cousins and spent just about every weekend with my mom's twin sister's kids. We made our own Olympics once. With events like trampoline jumping and cartwheeling. We even hand made gold medals that hung on ribbons around our neck. We stretched garbage bags across our back lawn, nailed them down to the ground and slopped dish soap and hose water on them to create the coolest homemade slip n' slide ever. And we slipped across it on our stomachs like otters, skidding into the grass at the end to a painful stop. We took trips to Tawas where we ran along Lake Huron searching for Petoskey stones and green beach glass and spent afternoons up at the Rock Shop.
Just writing about it does something to me. Ignites that spark that dwells within where all the seemingly mundane things our parents did for us as a kid stitch together to represent something bigger. This amazing summer tapestry. And I want to do it for mine. I want to make magical summers for my girls.
So, the list goes on.
Blow bubbles in the summer heat…Check.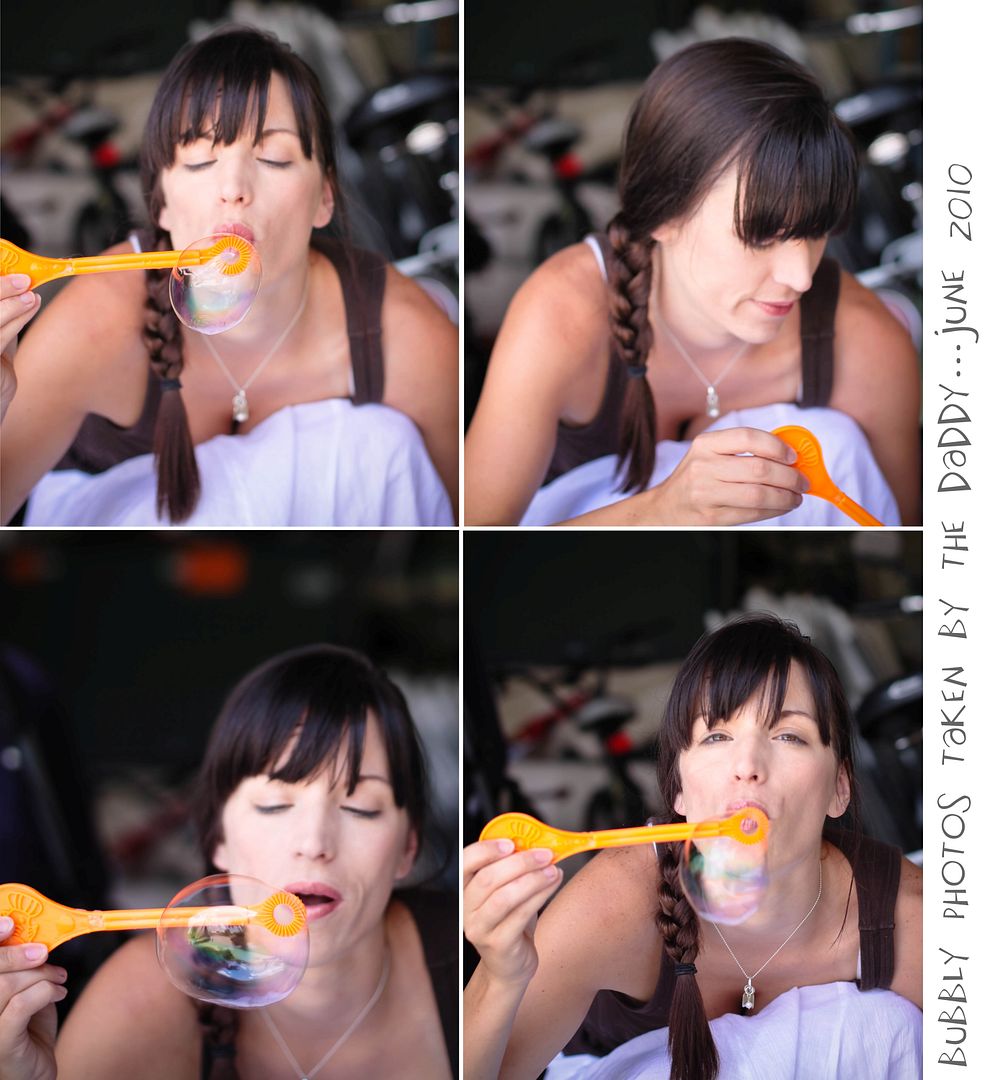 Wear swishy skirts and go for barefoot walks in the neighborhood…Check.

And, have you checked out that book? Totally wonderful. My copy is tattered and worn and the page that fell out today has these happies typed on its yellowed paper: onion soup & sour cream dip; liking others, accepting others, laughing with others; melon baskets; adjustable pop beads; small sun-drenched houses overlooking a bay; lemon sherbet; rummage sales; a rousing rendition of the "Hallelujah Chorus"; ship's clocks; being an archeologist in your own back yard. Yup. I like this book.
Lainey and I had a mama date today. She's been needing one. So have I. She likes to yell "BE KY-ET!" now if people are talking too loud and it's disturbing whatever toddler activity she's doing. And she doesn't exactly say it nicely. Her face contorts and she points a finger and the voice that comes out is very loud and Baby Jane-ish. We're working on it. In the meantime, there's mornings like today when she's soft and quiet and her hair gets wet in the sea and her bangs pull back and what's left is this face…this baby face that makes me think for just a minute, she's really little again.
We had a morning beach date. Just her and I. Scrounged up the beach toys and toted them along brick paved paths that led to blue seas that thankfully aren't scattered with tar balls or oily pelicans.
Our beaches are beautiful, strewn with brightly-patterned umbrellas and canopied with open skies that are so blue, they look painted.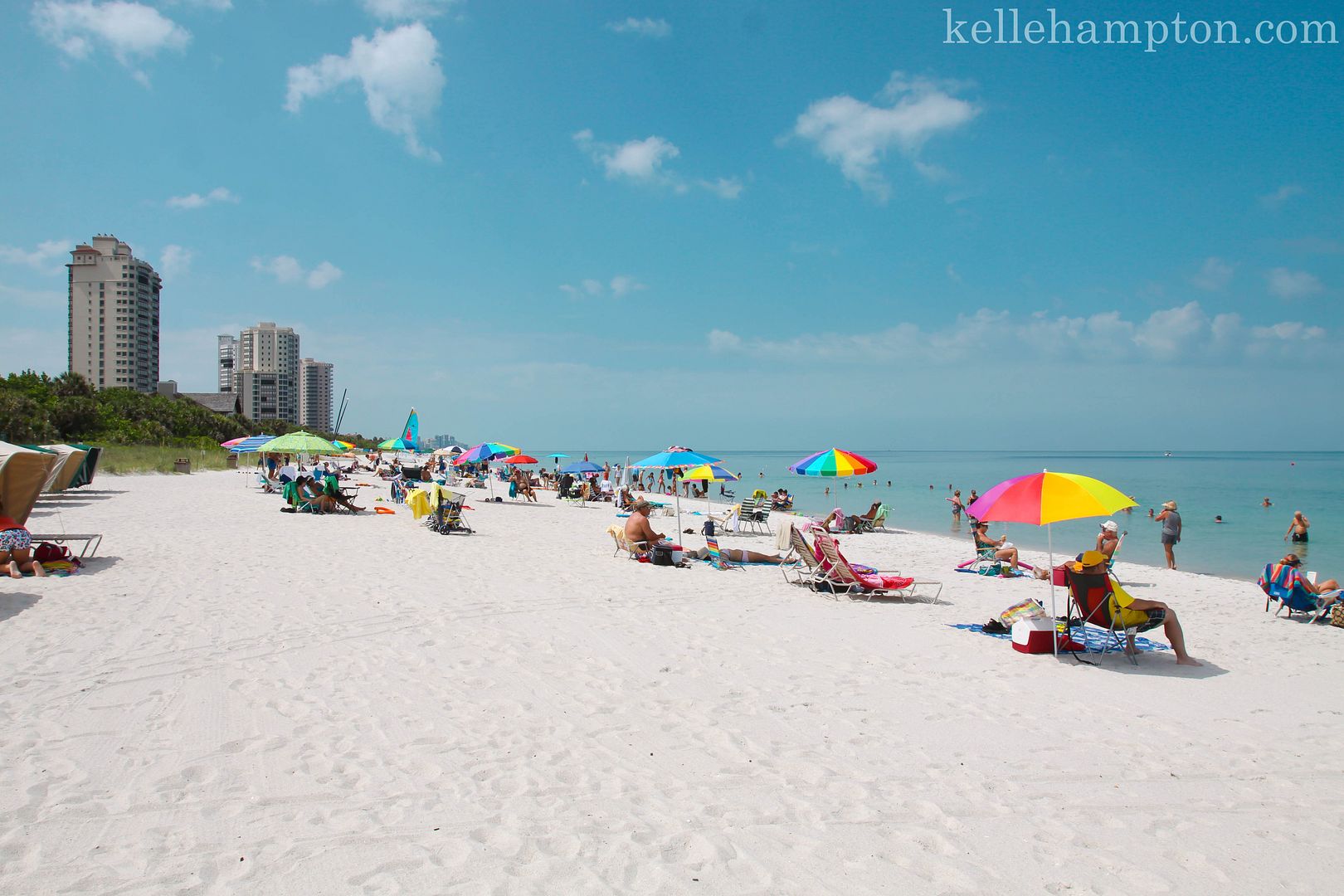 My favorite today? This little huddle of senior citizens out in the gulf. They all wore cute beach hats and floated on fanoodles and I could hear them laughing from my towel. Like they meet here once a week or something. For a party in the water. And I think that's exactly what I want to be when I grow up.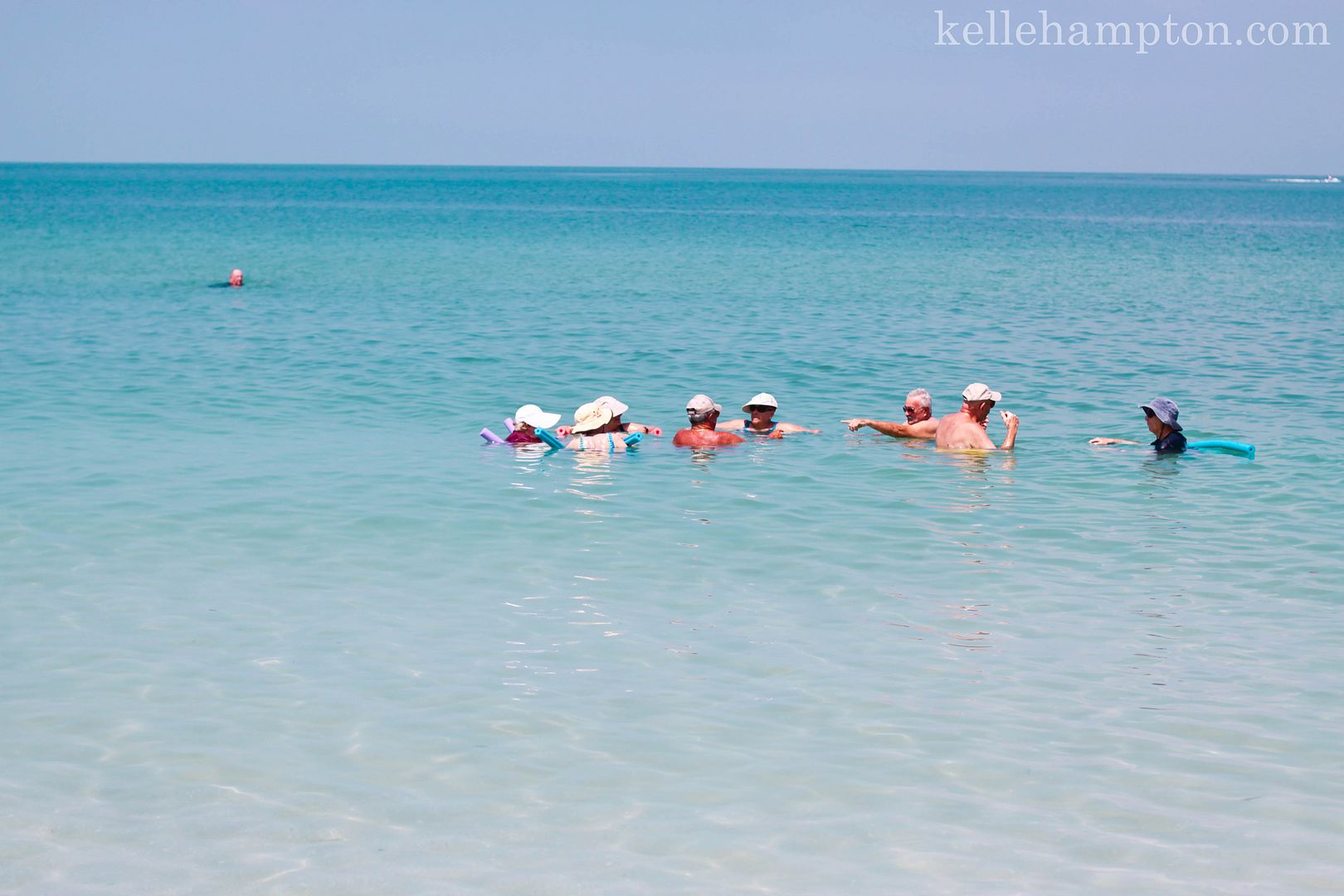 And by favorite, I meant second favorite because my favorite today was most definitely watching my summer sprite splash about in her sunny yellow suit.
Oh, my Florida girl. A day at the beach is just another day…how cool is that? We watched as tiny silvery fish darted in schools under the shallow pool that rippled in the sun. Blah-blahs, Lainey calls them.
I waded in the water with her in my rolled-up jeans. Got them completely soaked so that my wet cuffs felt like heavy weights above my ankles, but it didn't matter. It felt so….summer. Salty and sandy and sunny.
And she was so happy, my summer girl.
And it might sound really cheesy-poetic and over-flowery in a Kelle kind of way to say she frolicked like a sprite in the sea, but Dude…she frolicked like a sprite in the sea.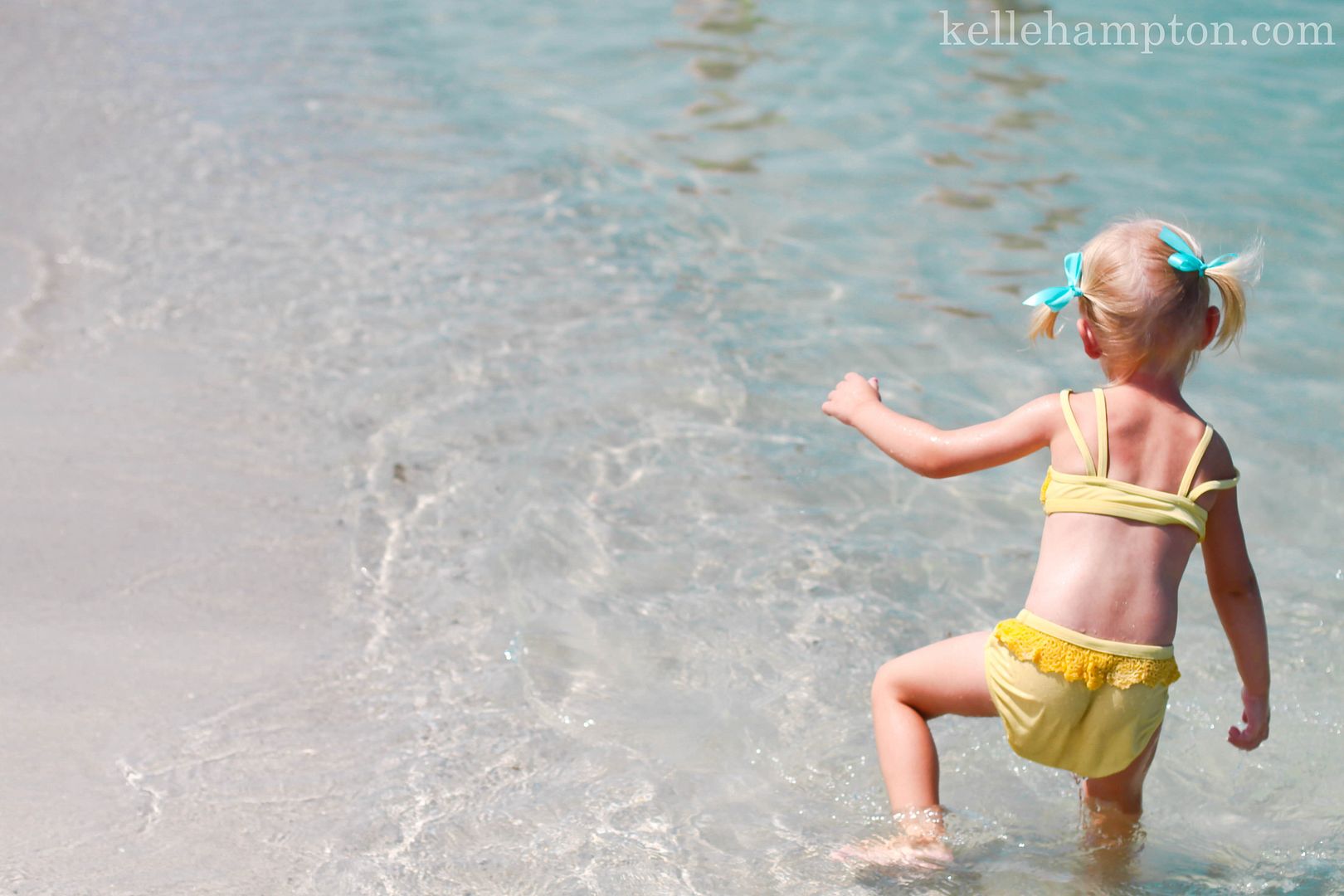 And our new summer rule is that all sea-frolicking must follow with mint chip at the corner beach store.
And then, when the sun is hot and our backs are sticky and the heavy wet cuffs of my jeans have been generously coated with coarse sand, we retreat back home for indoor summer pleasures.
Like stripping the sheets off my bed and climbing on the white pillow top for lounging and loving with my girls. I love my bed.
It's grand and ornate and has swooping silky canopies that gather over thick wooden posts. Its wood is rich and its headboard is detailed. You'd think I'd take pictures there all the time. The thing is, my bedroom's never clean. My pretty nightstands are towered with books and baby wipes and dried up markers without caps. And the tassled toss pillows that tuck against the beautiful mattelasse I had to have are usually buried under wrinkled clothes that may or may not ever make it to drawers. But, I'm spending more and more time in there and enjoying it…even if I have to kick a few piles of crap to get to my bed. The girls love this bed and we've spent many a morning, many an evening cuddled into pretzel-y positions with our babies, whispering sweet nothings in their ears.
And we do great airplanes from the foundation of our little-bit-firm-but-little-bit-soft mattress.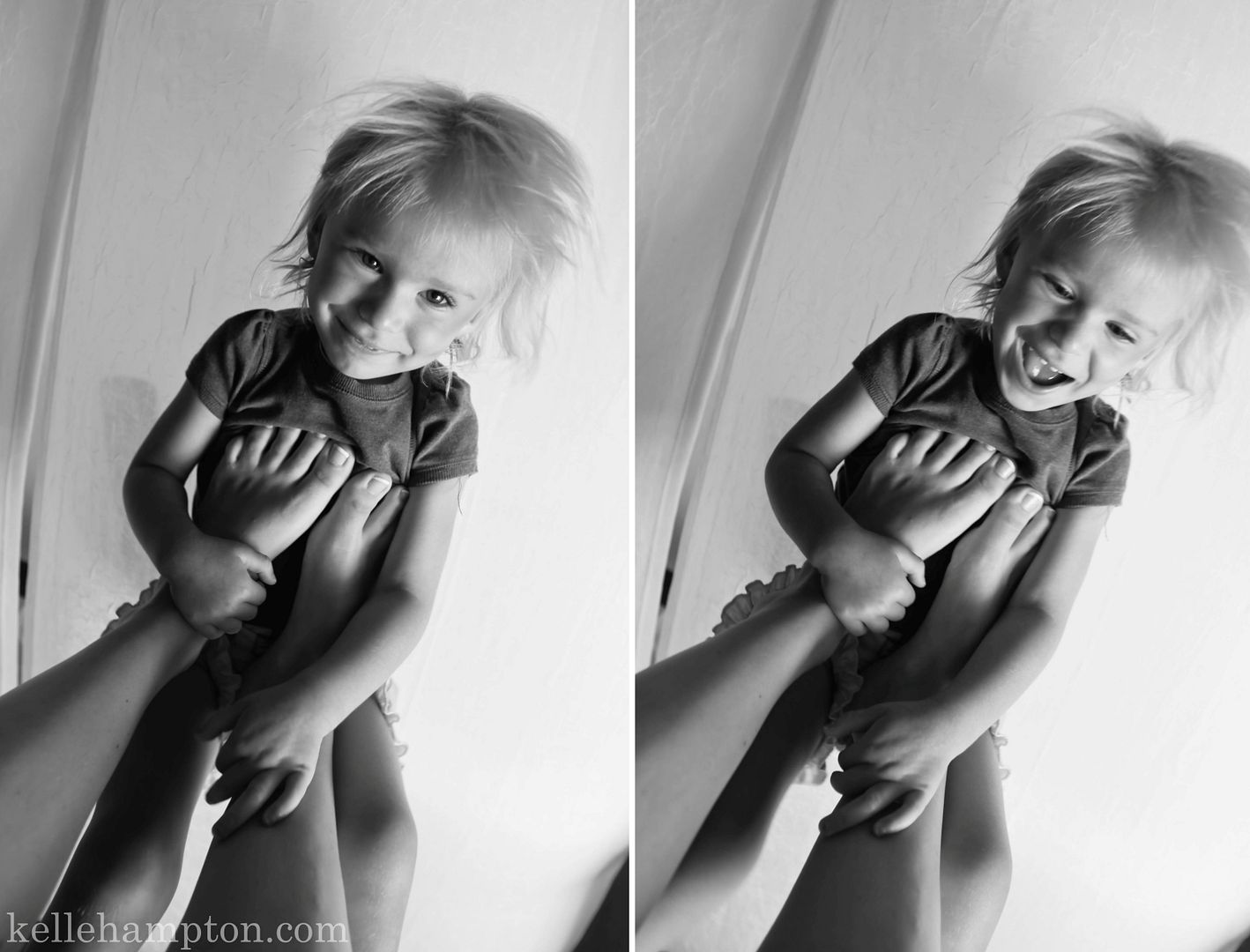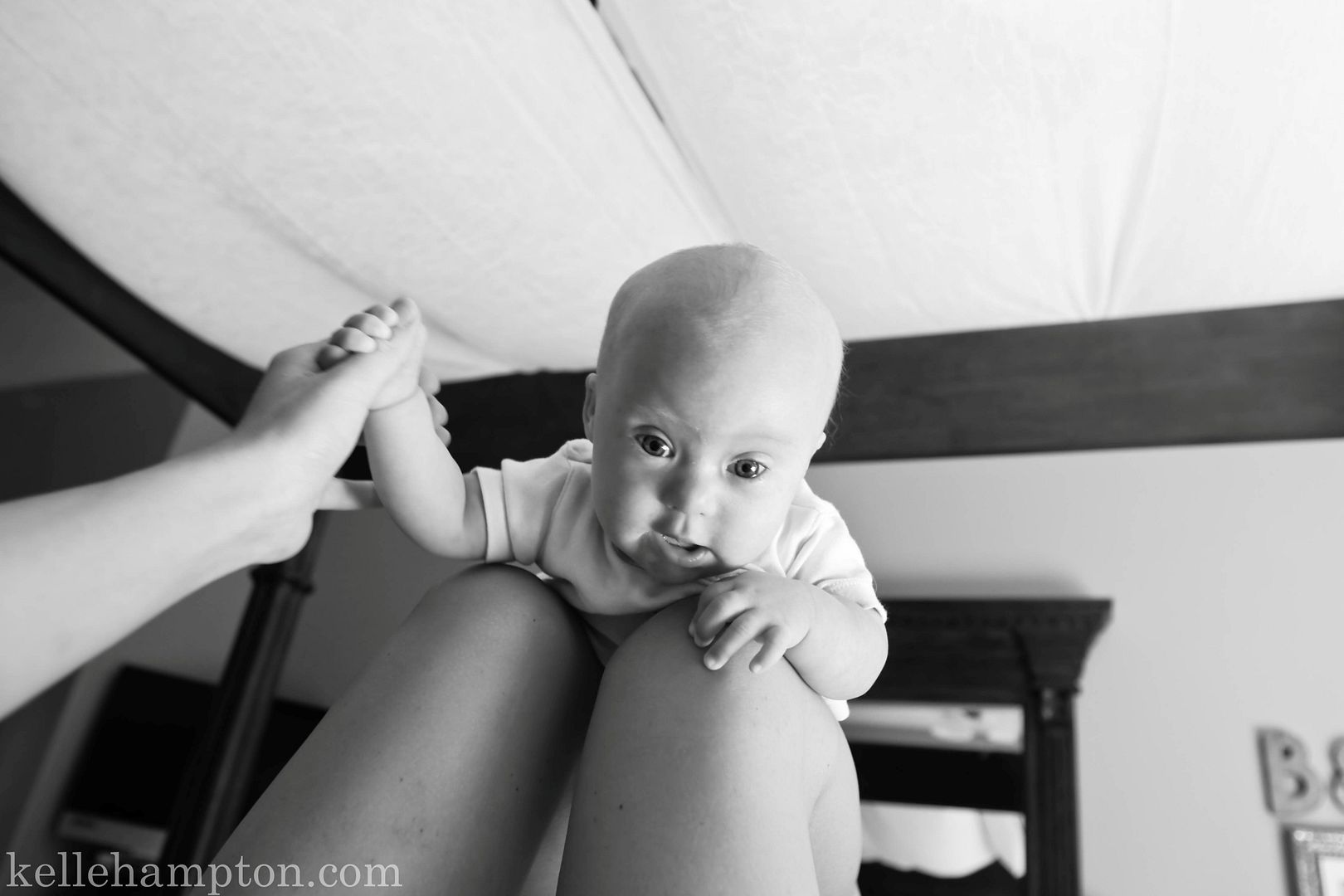 It is the perfect place to hide on a summer afternoon. To open the sliders next to our bed during a June rain and listen to a chorus of bullfrogs. To sidle up next to little bodies and kiss tiny feet, hold tiny fingers, wisp away blonde strands from cherub cheeks and tell stories of summer adventures. Like barbecues. And trips to Clam Pass. Lighting tiki torches and diving into pool waters for late night swims.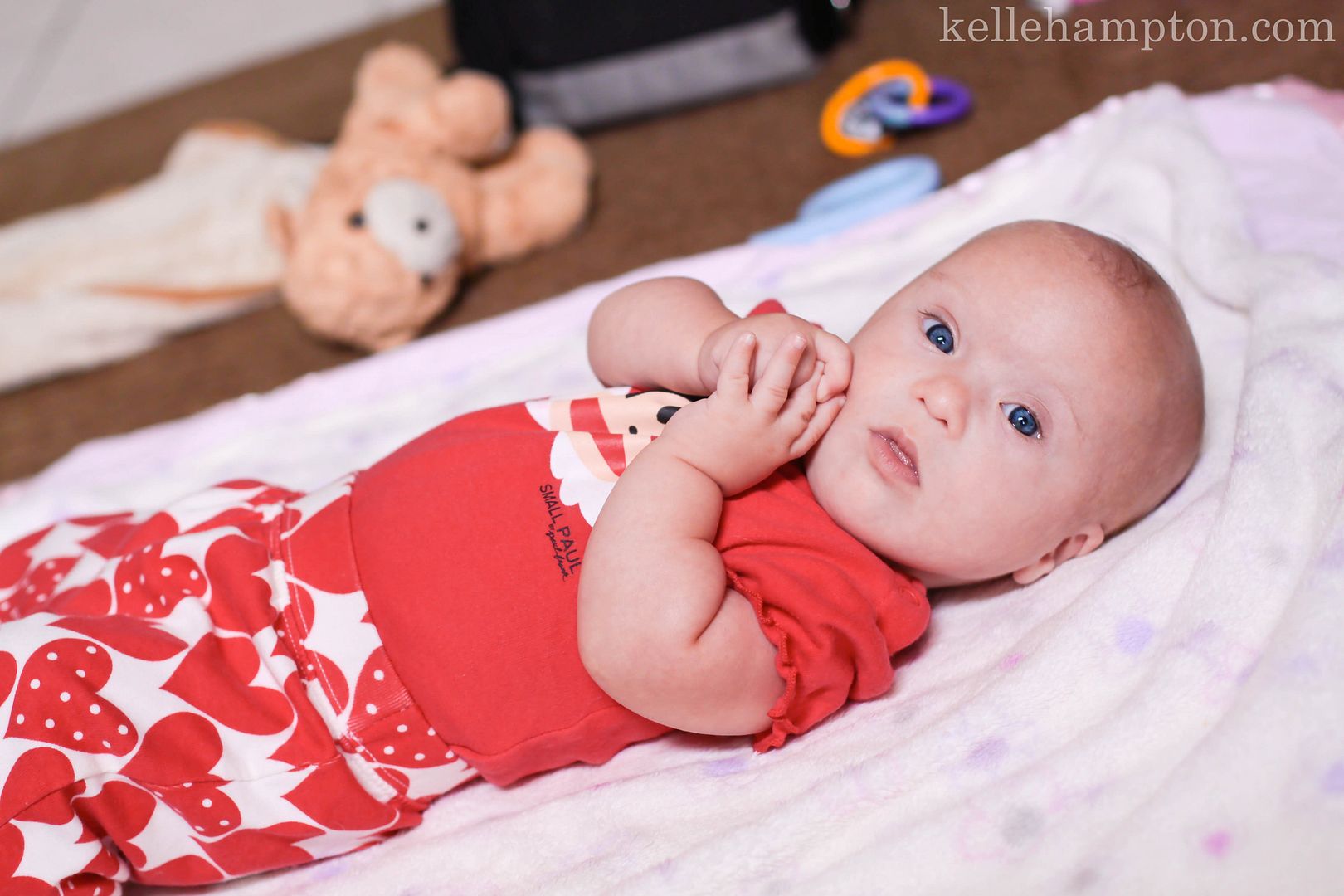 We found her sleeping with all these baby dolls around her, one snuggled on her chest just like she sees mama sleeping with Sisterbear.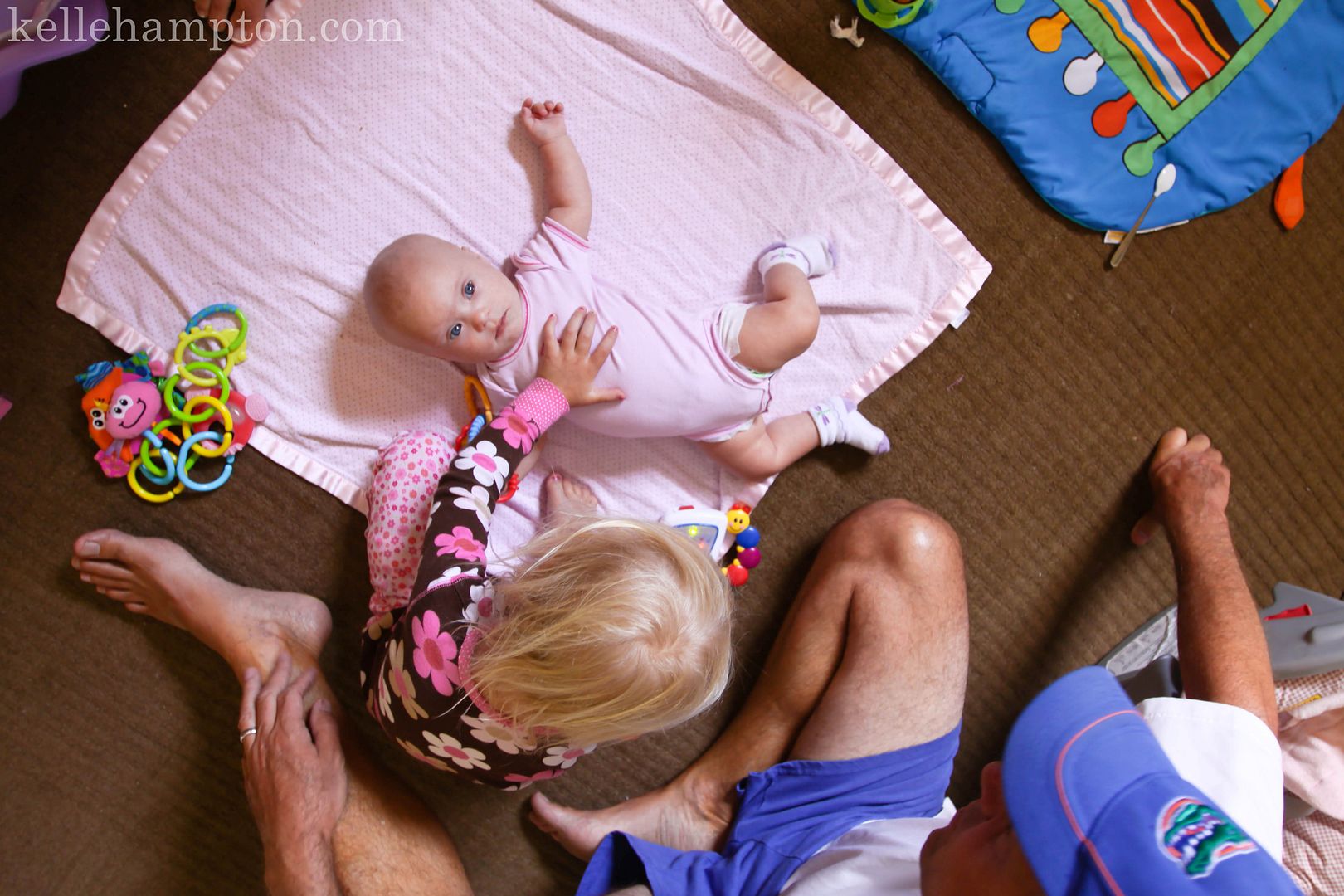 So far, we have one delicious June.
And I'm loving my little Junebugs.
Oh…and loving this clip. Wanting to reenact every scene right down to that shower 'hawk.

And a shout-out to Karen at Michigan's DNRE. I'm wavin'. And I see you.