Hear ye, hear ye. Let it be declared that I'm officially calling it holiday season here on the blog which means the floodgates have opened. And if you're new here, be forewarned: This time of year? I don't do subtle. I mean I figure the jig was up a long time ago, but maybe you were giving me the benefit of the doubt. For reference, may I suggest reading about how I dressed like Kristi Yamuguchi in Christmas on Ice while carrying a stack of holiday magazines, and it was just a regular day. Also, I feel I need to confess that I basically told my dad and Gary if they want to fit in with the family this year, they will order the Christmas fair isle sweater links I researched and sent them, wear them through the holidays, and THEY WILL LIKE IT.
The decorating has begun with Phase 1: Twinkle lights, linens and "light tchotchke." We will proceed through levels 2-5 over the course of the week, ramp it up over the weekend and reach full Griswold status Thanksgiving weekend.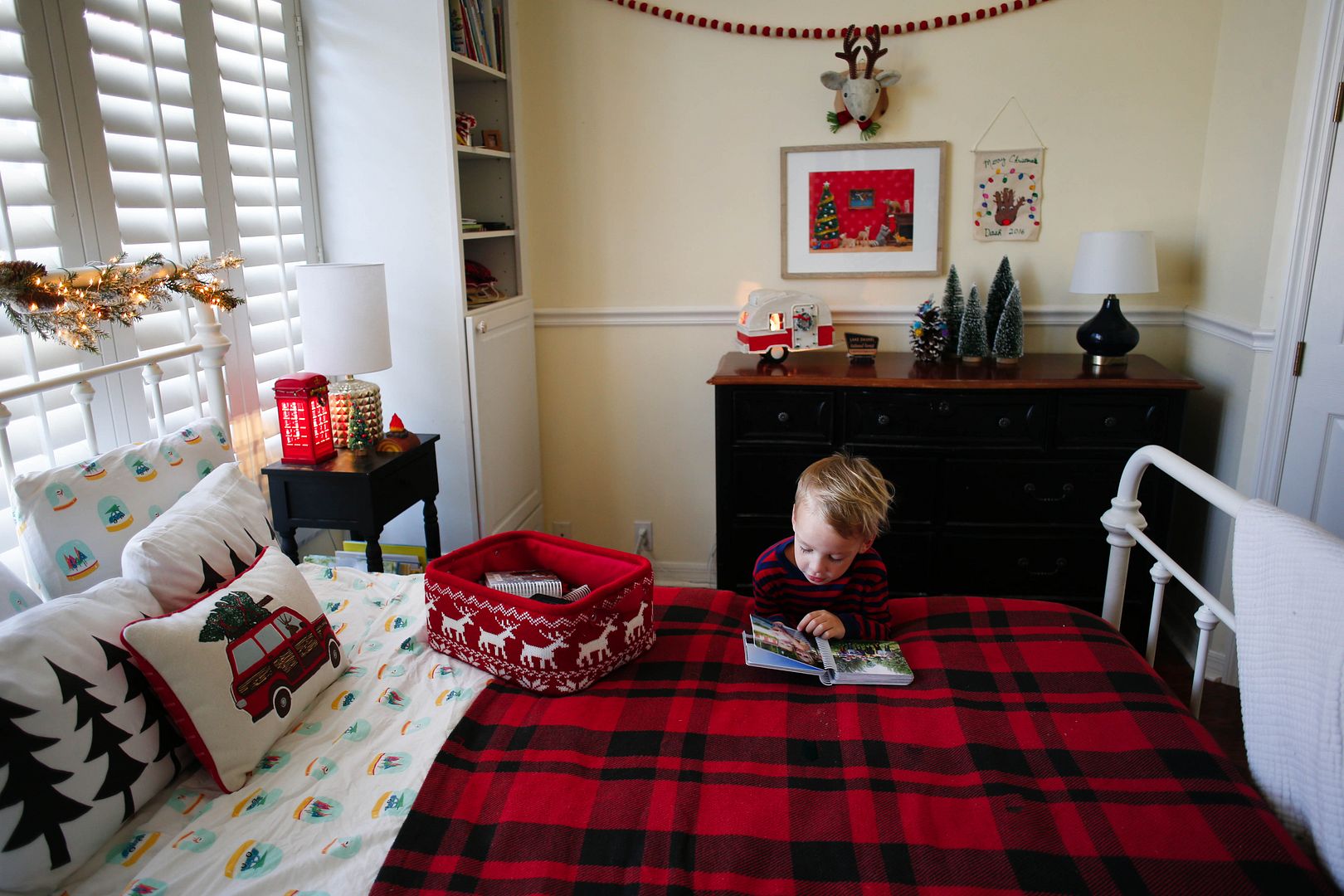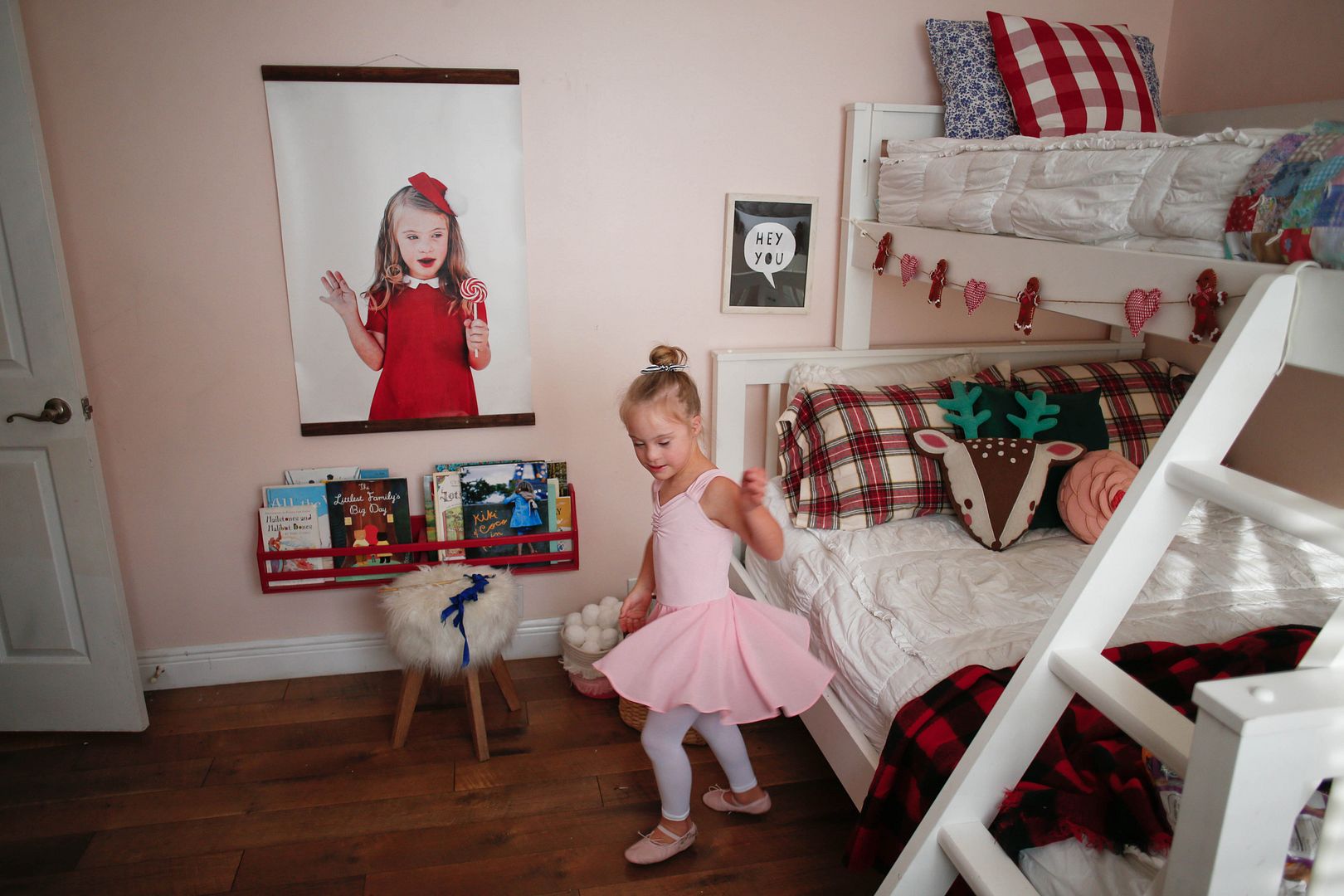 The kids have been having so much fun with the annual Target Toy Catalogue, also known as THE BEST BABYSITTER EVER.
Now on to the important things…the Holiday Playlist, proper noun indeed.
I have big feelings about Christmas music, and apparently you do too because I polled the audience on Instagram stories about how to organize this playlist and got a passionate response. The race for "categorized song lists" (for those of you who don't like your eggs touching your waffles) vs. "one big epic playlist" was so close, I decided to do both. You also need to know that this playlist comes with careful deliberation and much research. Here's how we're going to do this.
The One Big Epic Playlist is at the end, and it's simply a collection of my favorite Christmas songs of all times–the ones that move me and make me really feel the holidays. Naturally, it's going to include a lot of old Christmas classics because those are the ones I'm drawn to most this time of year, but it also includes some favorite indie holiday music, Christmas movie themes, etc.
As for the categorized Christmas playlists, here's what we have:
OLD SCHOOL CHRISTMAS: This is the Holy Grail, folks. The original makers of the classics. I mean, Nat King Cole is basically Father Christmas, and can anyone top Bing for White Christmas? Say yes, and you're dead to me. I could live off this playlist. It's the bottom of the food pyramid, the Christmas calories that feed our souls. Sinatra, Bing, Nat, Lena, Louis…this is it. 
INDIE & FOLK CHRISTMAS: As much as my holiday loyalty lies with the classic crooners, I've developed a nice appetite for Indie Christmas tunes as well, thanks to She & Him and Sufjan Stevens. These are cabin-in-the-woods songs, wear-your-buffalo-plaid-and-drink-espresso songs, grow-a-beard-and-move-to-the-Northwest songs. I'm not growing a beard, but I do like this list a whole lot. My guess is you haven't heard many of these, but you will fall in love once you do. 
CHRISTMAS JAZZ & PIANO: Great for holiday cocktail parties, this list possesses the classic charm of the old school one but presented by a bit more recent musicians. It's smooth and easy. You'll get Diana Krall, Michael Buble, Harry Connick Jr., Beegie Adair piano, Chris Botti, Dave Koz and more. 
CHRISTMAS FOR THE KIDS: All the kids' favorites here from Alvin and the Chipmunks to Jimmy Durante's animated version of Frosty the Snowman. There's Rudolph, the Grinch and Polar Express, and the last two songs on the playlists are beautiful readings of two classic Christmas tales (play them at bedtime…you'll love them).
MODERN CHRISTMAS: I'm not really a fan of contemporary Christmas music and basically scoff at the idea of pop stars trying to remake a classic or invent a new one, but sometimes they pull it off. Leslie Odom Jr. pulls it off brilliantly because he's not really a pop star. And no one can say they're not moved by Band Aid's "Do They Know It's Christmas." And though I was very hesitant at letting Pentatonix in, I can't pretend not to kind of like them now. And then, of course, there's Wham, Mariah Carey (begrudgingly), James Taylor, Beach Boys and Bruce Springsteen. 
CHRISTMAS PAST: a hodge lodge collection of leftover Christmas songs from my childhood that didn't really belong on the other lists. Lots of Carpenters and Amy Grant for the 80's church kids.
ARE YOU READY? CAN YOU HANDLE IT?
Dive in.
Old School Christmas
Indie & Folk Christmas
Christmas Jazz & Piano
Christmas for the Kids
Modern Christmas
Christmas Past
And finally…
The Epic Christmas Playlist of Favorites
Have a holy Christmas memory associated with a particular holiday song? Tell me about it.
Mine? Every Christmas season, some night after the kids are asleep, I look at pictures of our Christmas pasts while listening to Nat King Cole's "Cradle in Bethlehem" and I ugly cry–it's a happy, grateful motherhood-is-beautiful cry, but still. Ugly. And the Mormon Tabernacle Choir's "Lo How Arose 'Er Blooming" is hauntingly beautiful and reminds me of a choir rendition my mom directed in our church when I was a teen. That holiday nostalgia gets me every time, and the songs of the past go right for the jugular.
Let the holiday music commence.