i gotta hand it to hallmark. creating a day all for love? genius.
and in that spirit…the spirit of love…i am loving…
~the return of running. repeated enough consecutive days now that i can call it somewhat consistent. and i have a blister to prove it. a blister, mind you, that could have been avoided had i found some socks. and i realized that blister was evolving at about the sixth repetition of let it rock, the only song which i was permitted to play being that i didn't know austyn's ipod passcode to change it. so, i let it rock alright, and from this day forth, i won't be able to hear that song without thinking of the rhythmic pounding of my feet to the beat, a left toe blister and a very, very chafed right ankle. moral of the story: wear socks.
~the fact that i didn't have a meltdown when i realized there was no half & half left for my coffee this morning, a discovery that would, under otherwise un-valentiney circumstances warrant a calamitous response…one that involves a crazy night-gowned lady knocking on neighbors' doors. i've done it before. but today's about love. and i love the ingenuity i brainstormed with some melted old whipped cream.
~watching my wedding reception dvd yesterday and feeling a bit of a throat-tightening…and the reassuring comfort that i married my best friend and that i love him very, very much.
~the interaction her new toddlerhood grants us–everything's more animated, more thought-out and just so much more enjoyable. she is more than my girl…she's my little friend.
~my nook. it's just as good as it looks. my cozy spot i retreat to at the end of the night. such a happy place.
~getting older and all the little pieces of wisdom, of gratitude, of happiness i glean from every experience i'm blessed to call mine. seriously…i think about it all the time. just chiseling away every day to sculpt the best version of me i can.
~girls night last night with a trip to the theater for he's just not that into you (splendid, by the way) and then retreating to the ale house for some soul cleansing womenfolk chat.
~her dimple which is magically finding more ways to reveal itself these days.
~free "love scroll" from world market which happened to make the most lovely canvas for brett's valentine letter.
~watching her attempt to blow bubbles yesterday…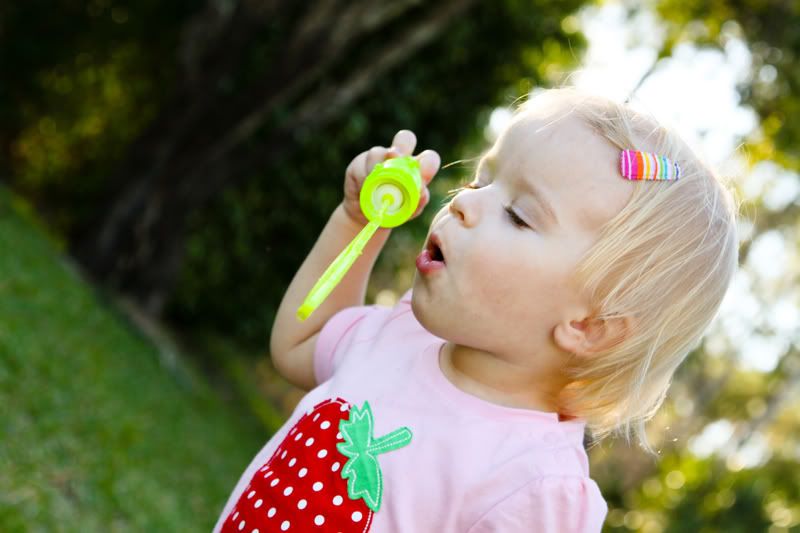 ~getting valentine packages in the mail from my mom. she sends 'em every year. and, ever since we were little, she has made every little holiday oh so special.

~wake-up cuddles with sophie.
~the way all the dogs hang out by her table when she eats in the hopes that maybe…just maybe…they might catch some scraps.
~having more than one valentine…just so many to love. including my little heart.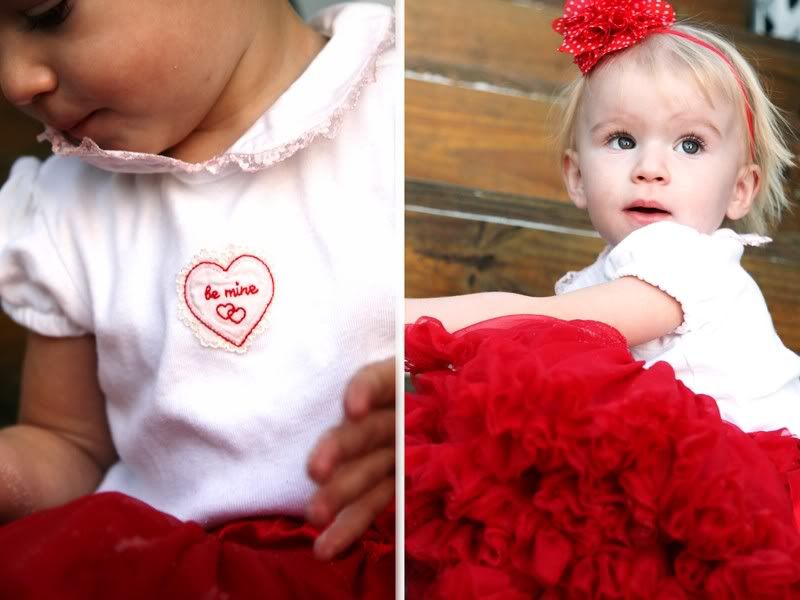 ~love. yup…just lovin' love itself.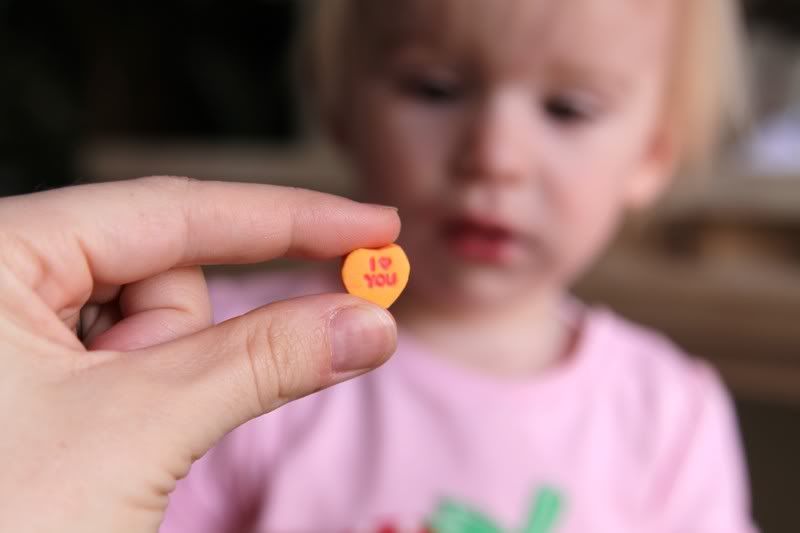 have a very happy valentine's day.
~k