It was the land of the Sugar Plum Fairies last night, a Christmas tradition we've now held for five years, I believe, but it goes back even further if you count all the times I went as a teenager.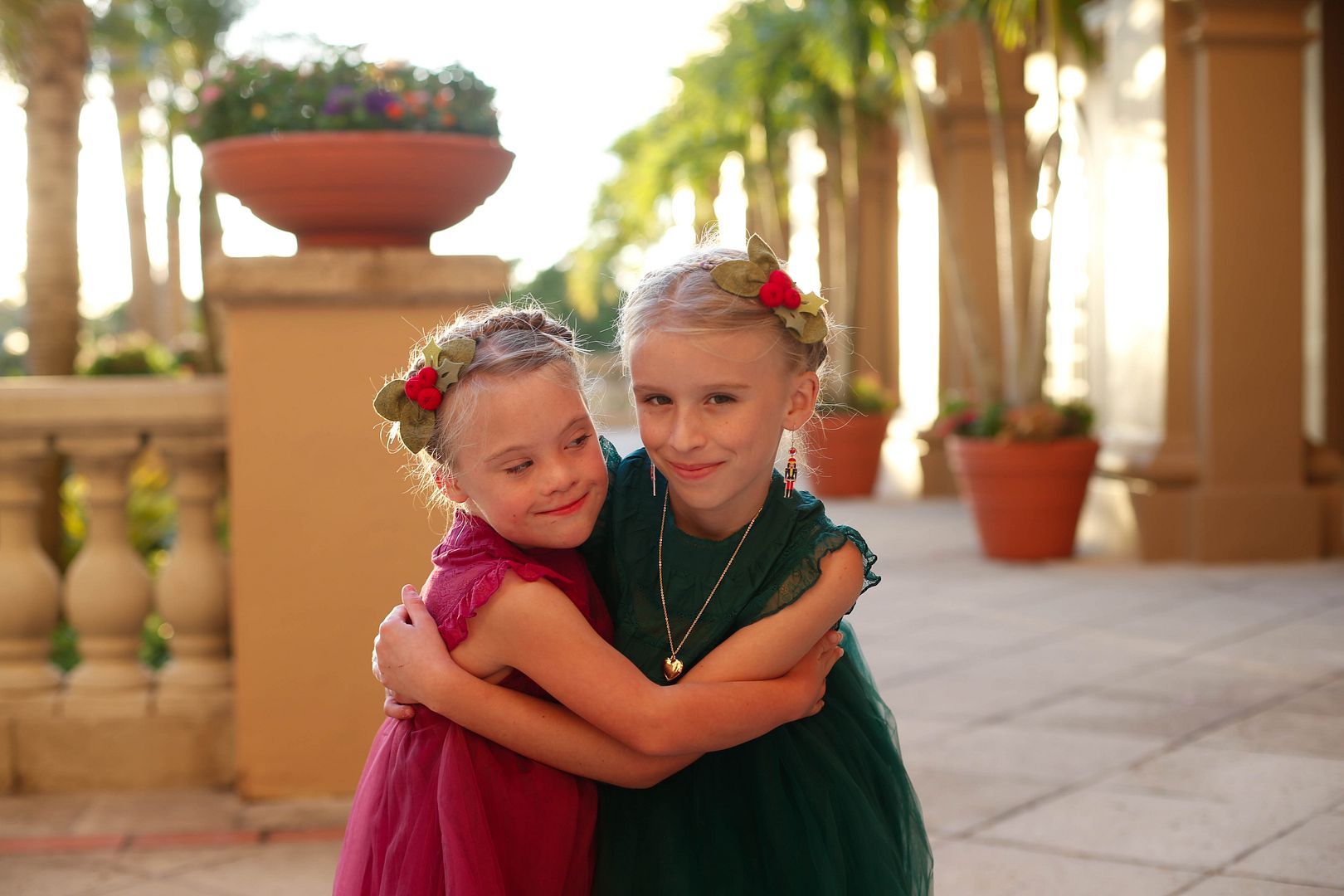 The girls' dresses Trish Scully, hair clips Giddy Up and Grow
We begin our tradition at the Ritz Carlton where we eat fancy desserts in the lobby, ooh and ahh over the giant gingerbread house and twirl through the hallways as we peruse every decorated corner–the garlands, the lights, the wreaths.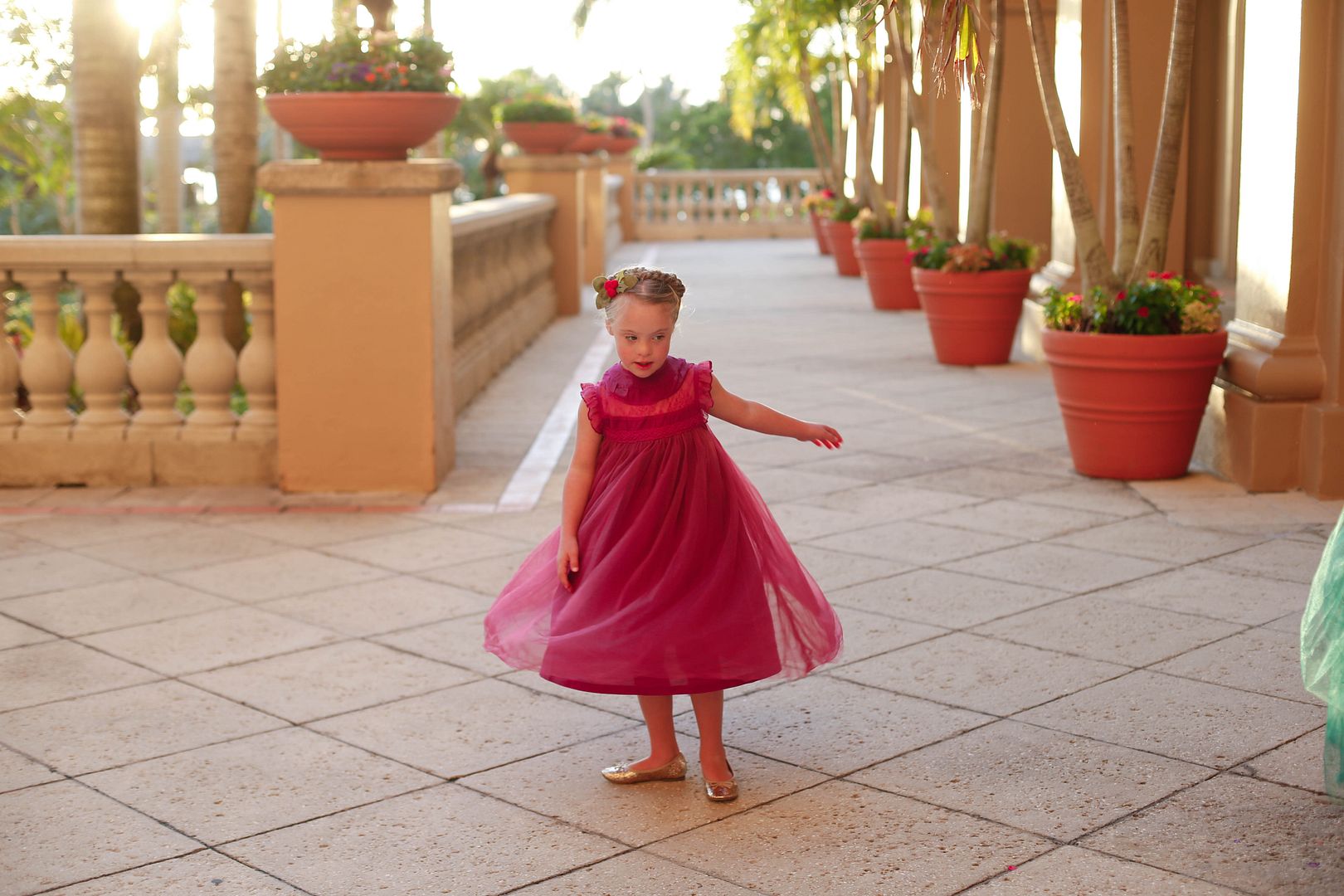 If you are ever in Naples near Christmas, you have to visit the Ritz. Come at tea hour if you can–for the sugar cubes–but definitely come to see the gingerbread house–like, a real gingerbread house. The Ritz chefs spend over 1,000 hours constructing it from 1,200 gingerbread bricks and–get this–60,000 pieces of candy.
It's a little Christmas miracle.
Lainey's buddy Maggie–a.k.a. my fourth child–came with us again this year, and I loved watching the two of them giggling throughout the night.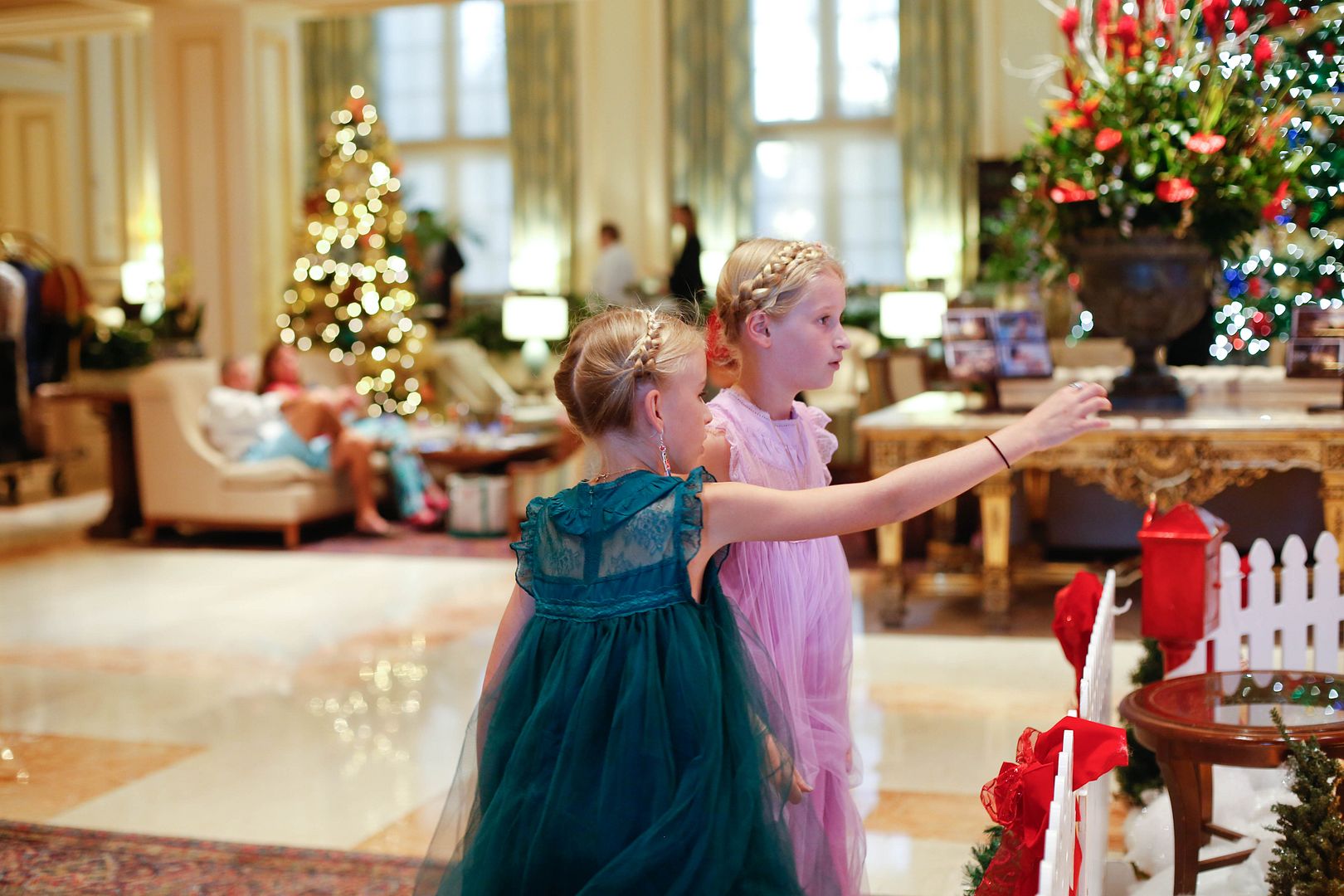 We normally have Miami City Ballet perform the Nutcracker in Naples–which is beautiful, by the way–but this year it was Moscow Ballet, and it was truly spectacular. The set and costumes were exquisite, and I always add extra points for a Nutcracker performance when the Arabian coffee dancers get all Cirque du Soleil. Lord have mercy, the ab work they did on stage last night–so many clapping interruptions. At one point, they were bent all cockeyed and blowing so many minds with their poses, I heard the older gentleman in a suit behind me say "Holy Shit."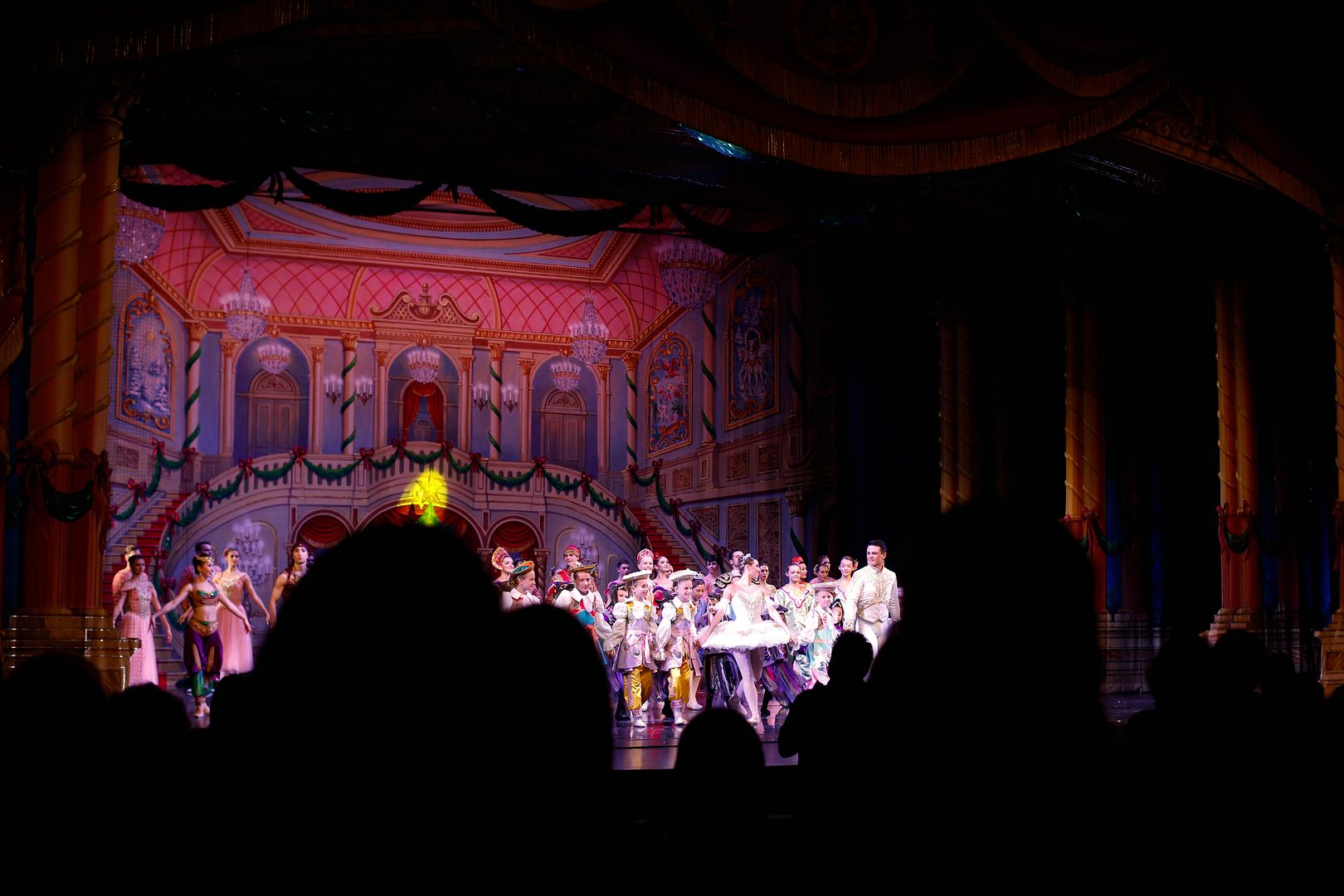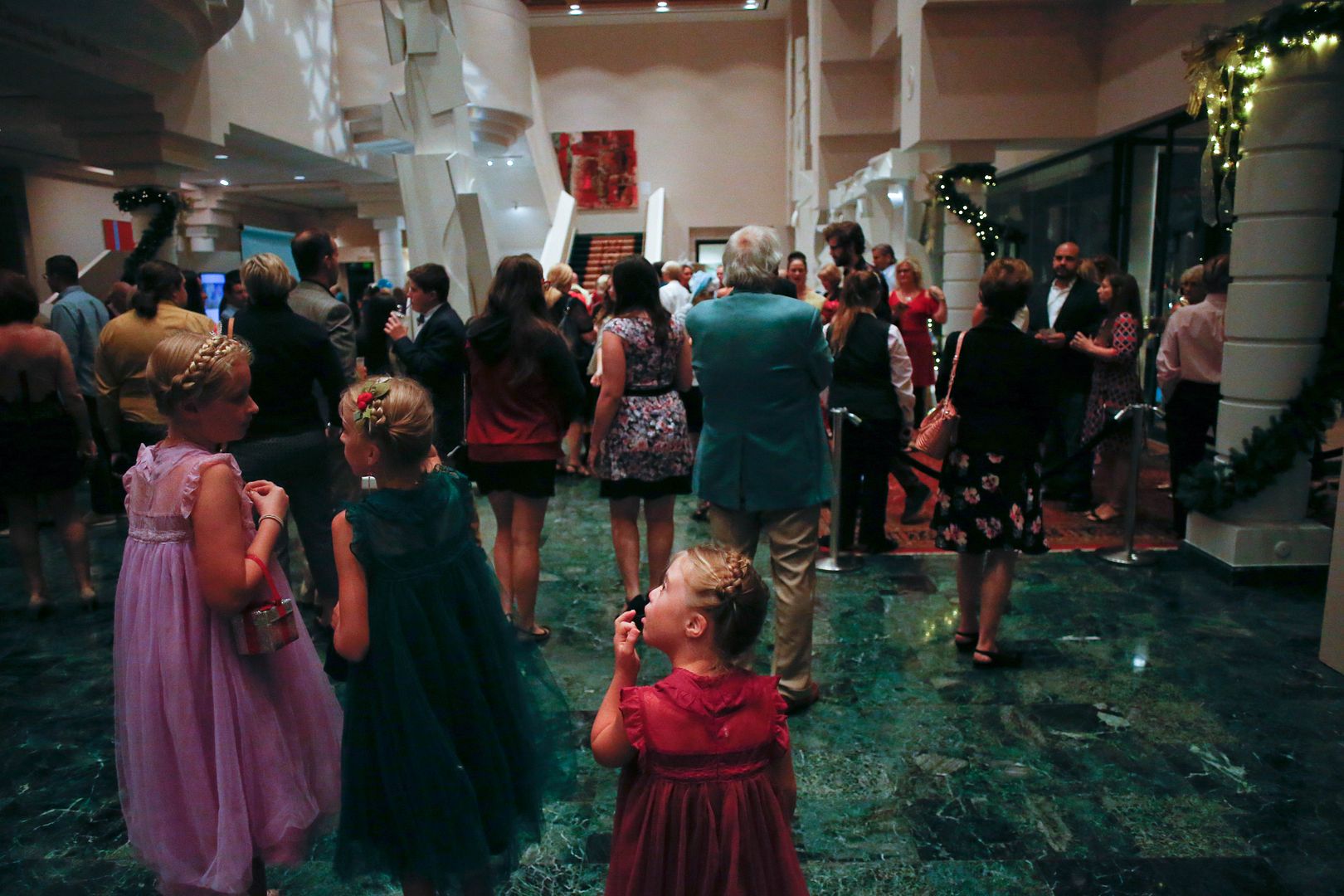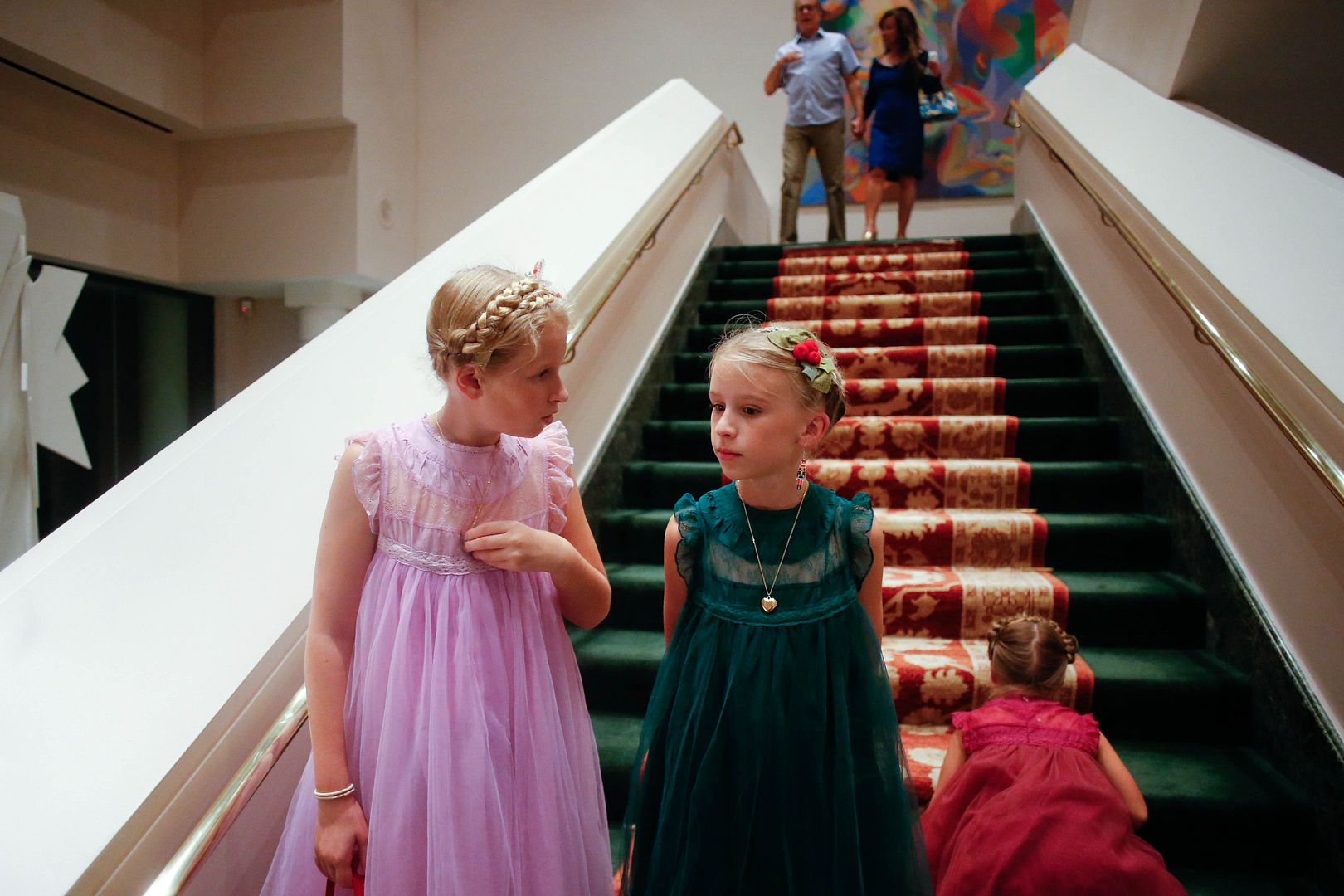 Mostly, I'm grateful for the memory, for the opportunity to drink up these little things I love so much. Nella was lying in my arms–awake, but slumped in all comfy–during the Pas de Deux, my favorite part of the entire performance when I feel like Tchaikovsky is strumming the damn strings of my soul. And watching the ballet with that music, my girl's cheek pressed against my chest and growing legs dangling further past my knees this year–it was this intense fusion of Motherhood and Art, two of my greatest loves–loves that are both so big, my receptors can barely handle such intense recognition of them together like that. The result feels like ectasy. But then again, I feel things too much.
Our Christmas Bucket List gets another check, and my heart grows a little more to contain it.
xo grateful. and I mean that in the least hashtag-blessed kind of way, truly.