I get up early in the morning–the kind of early that makes me question, as I'm lying there sorting out the last dream, if it's my wake-up time or quite possibly 2 in the morning based on the silence and the darkness. I was waking up at 5:30 before Daylight Saving kicked in, but when we all turned our clocks back and my internal alarm didn't adjust, I figured "To hell with it, I'll just get more done." That, of course, leaves my daily quota for energy dried up and depleted by the time the kids go to bed, so their bedtime is now my cue to follow suit. Or, as Brett likes to say as I'm slipping into pajamas and washing my face, "Goodnight, Grandma–don't forget to take your Miralax."
The thing is, I like waking up early and look forward to the recognition that sleep is over because there's a prize inside that cereal box, and it's called Alone Time. I can do whatever I want–which I always describe as "read," "write in my journal" or "do yoga with candles" but sometimes looks like "look at my phone," "online shop" or "research paint colors for a wall I'm never going to paint." Tomato, tomahto. The important thing is that these things can be done in silence, without interruption and in the clarity of brain space that is not simultaneously wondering if the sound of water running in the bathroom is normal-post-bathroom-hand-washing running water or eight-Barbies-having-a-rager-in-the-sink-that-is-about-to-overflow running water. 4:30 a.m. is when I can sit on my couch with a cup of coffee that won't get slopped and a book I can actually read, and a candle that will not be blown out by a 4-year-old pyro.
Let's just say if Airbnb was renting out my living room sanctuary for early risers, the price would have tripled this past weekend, shifting into the "In Season" red-marked calendar dates.
The tree is up, a red carpet roll-out on the invitation to wake up and sit in that space and just be.
"You know what we're sliding into now?" I asked Heidi the other day. "If the year was a Monopoly Board, we're entering Park Place/Boardwalk territory."
Twinkle lights don't remove the challenges or responsibilities of everyday life, of course (I mean, there is a Luxury Tax space between Park Place and Boardwalk, if you recall), and, in some ways, holidays can intensify demands and painful recognitions. But, there's something about the tree and the lights and the celebration that softens it somehow and reminds us to come sit down.
Fire and annual tradition of watching Elf together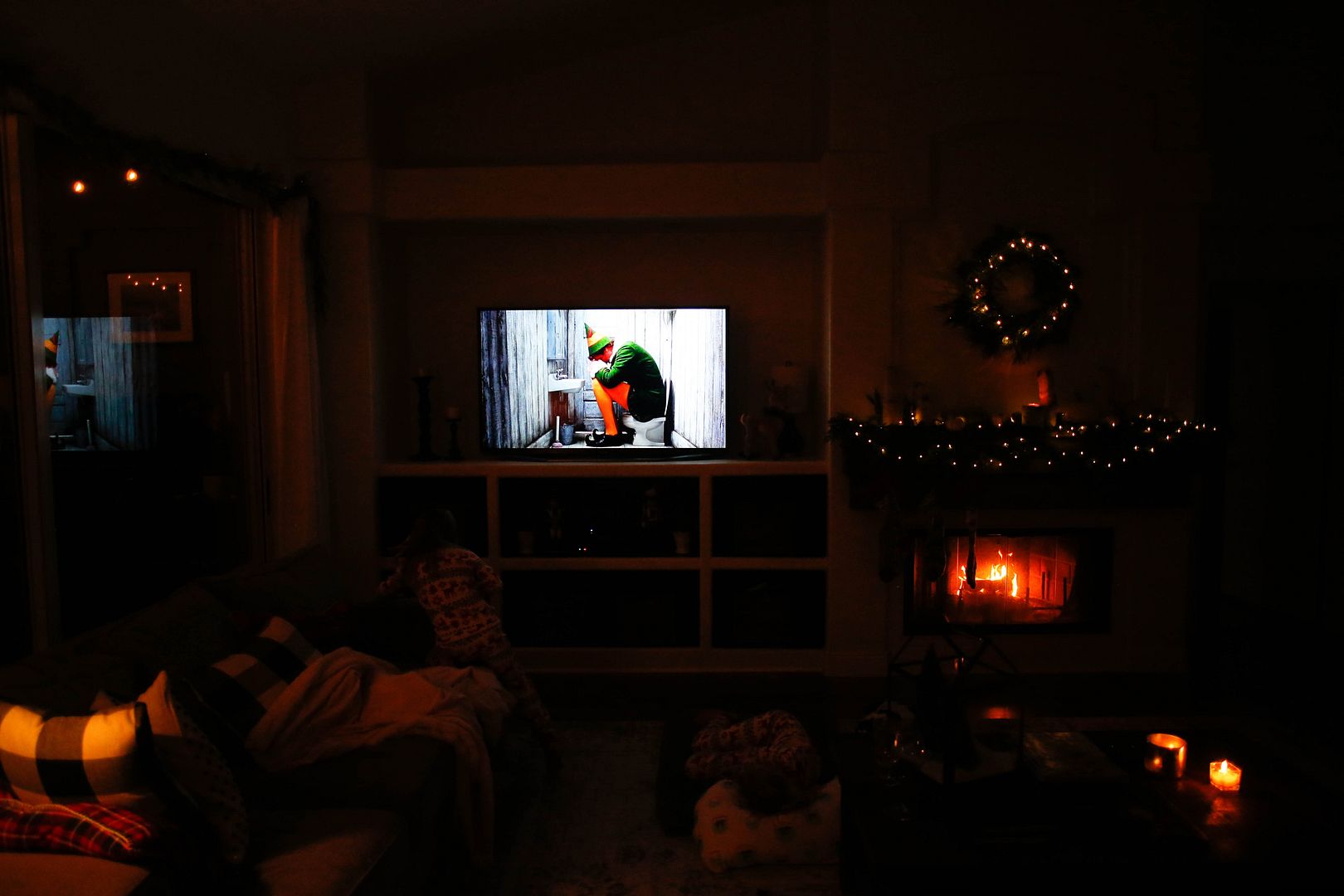 Thanksgiving morning parade and fort-making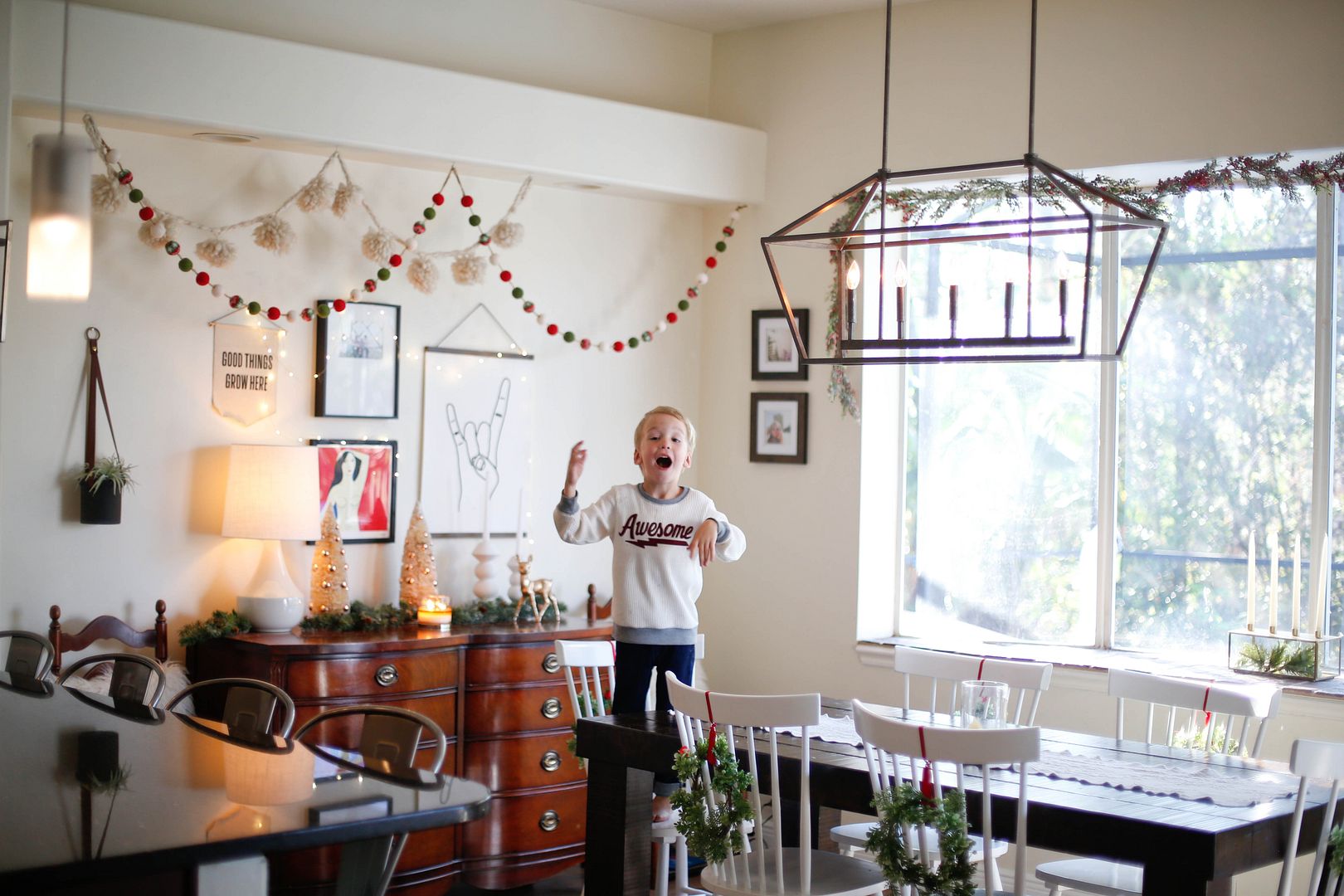 So this might possibly be my favorite Enjoying post of the year, and–warning–it's mega festive.
With no further ado, we're enjoying…
Pulling out the winter village that gets a little more chipped up and broken every year (what is it with these villagers' heads falling off?!) but never loses its charm.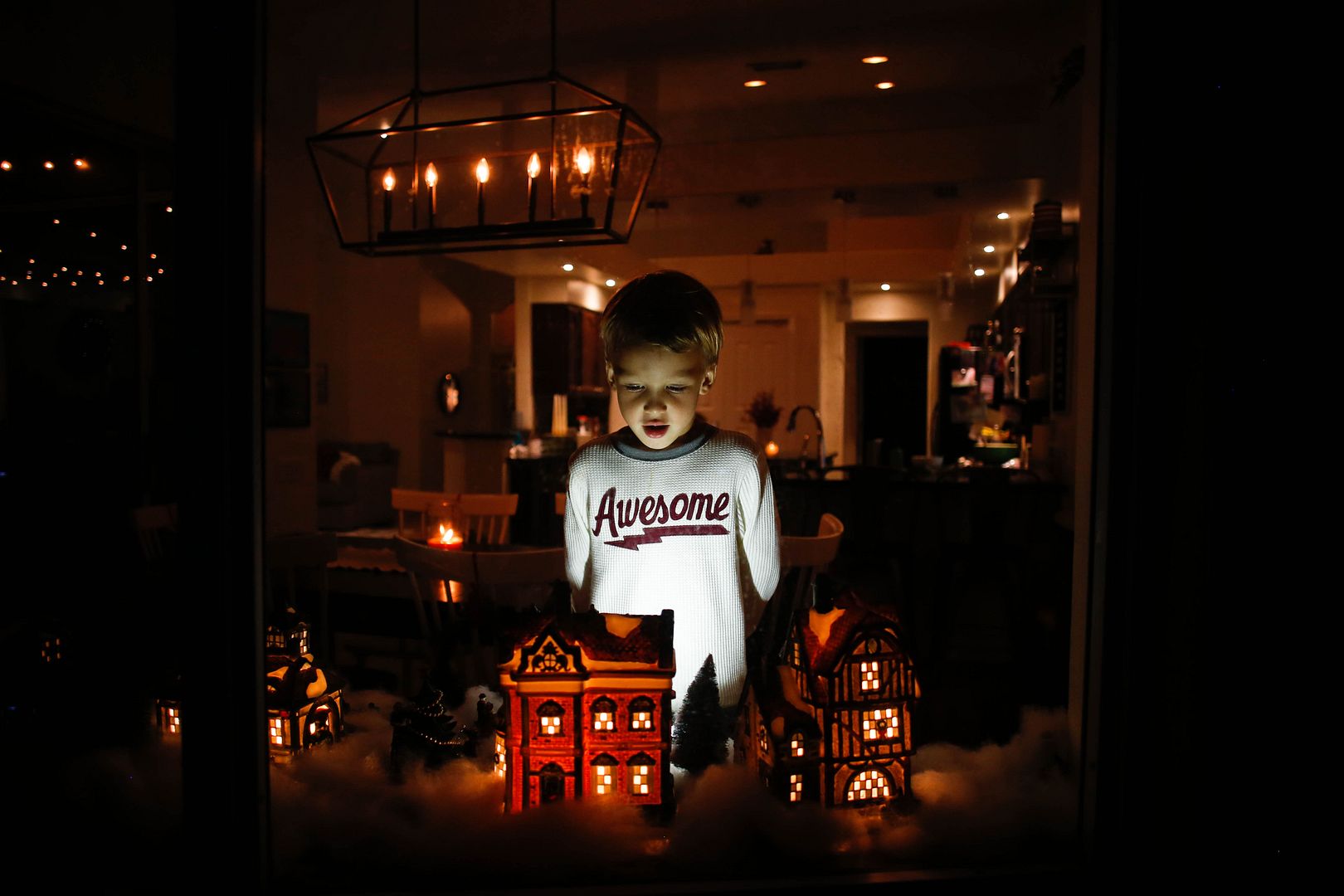 First night of holiday jams and checking off the holiday bucket list "roast marshmallows in the fireplace" activity.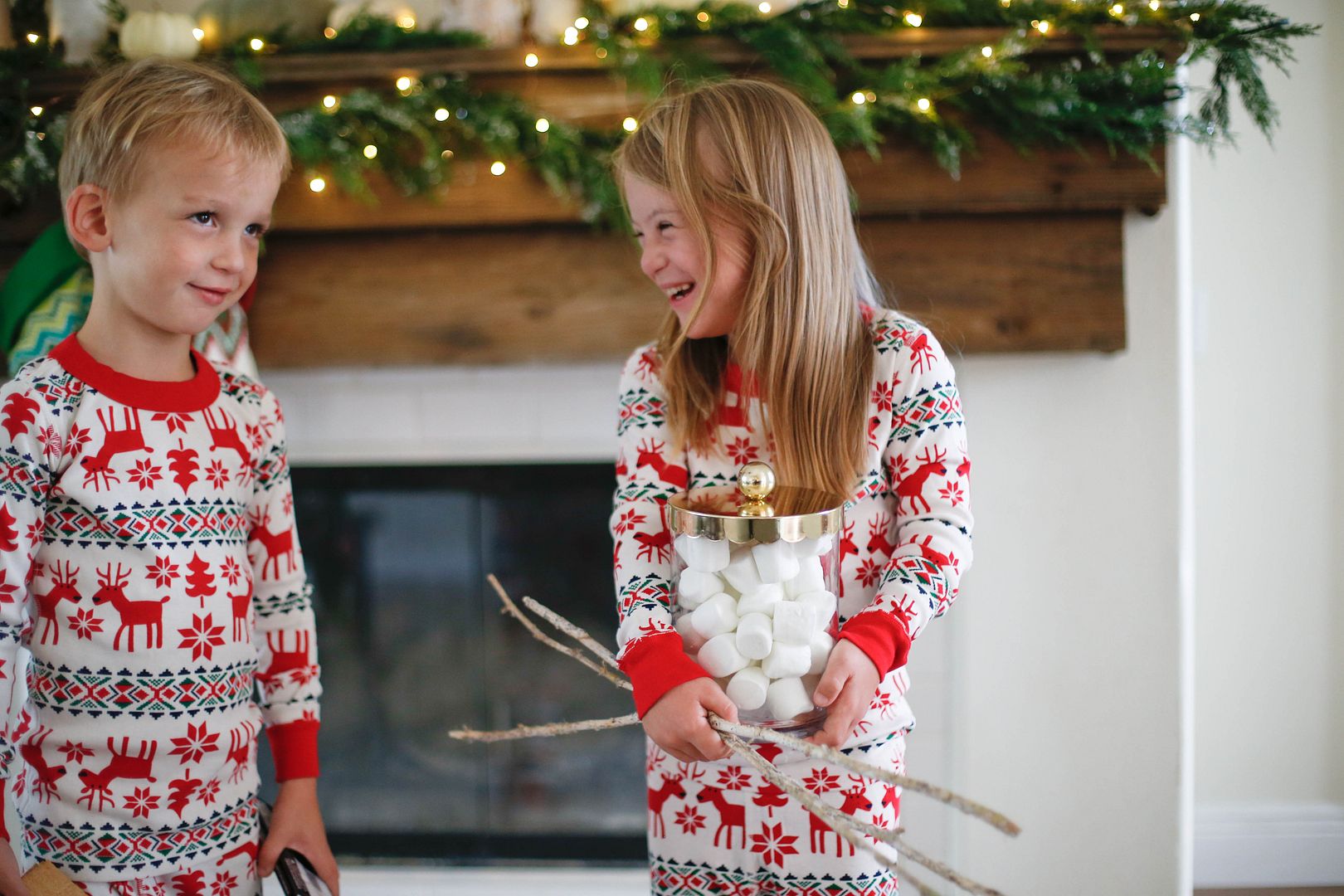 I love how Nella will roast a marshmallow, put it on a graham cracker, pull out a bar of chocolate…and then abandon the marshmallow/graham cracker altogether and walk away with the chocolate.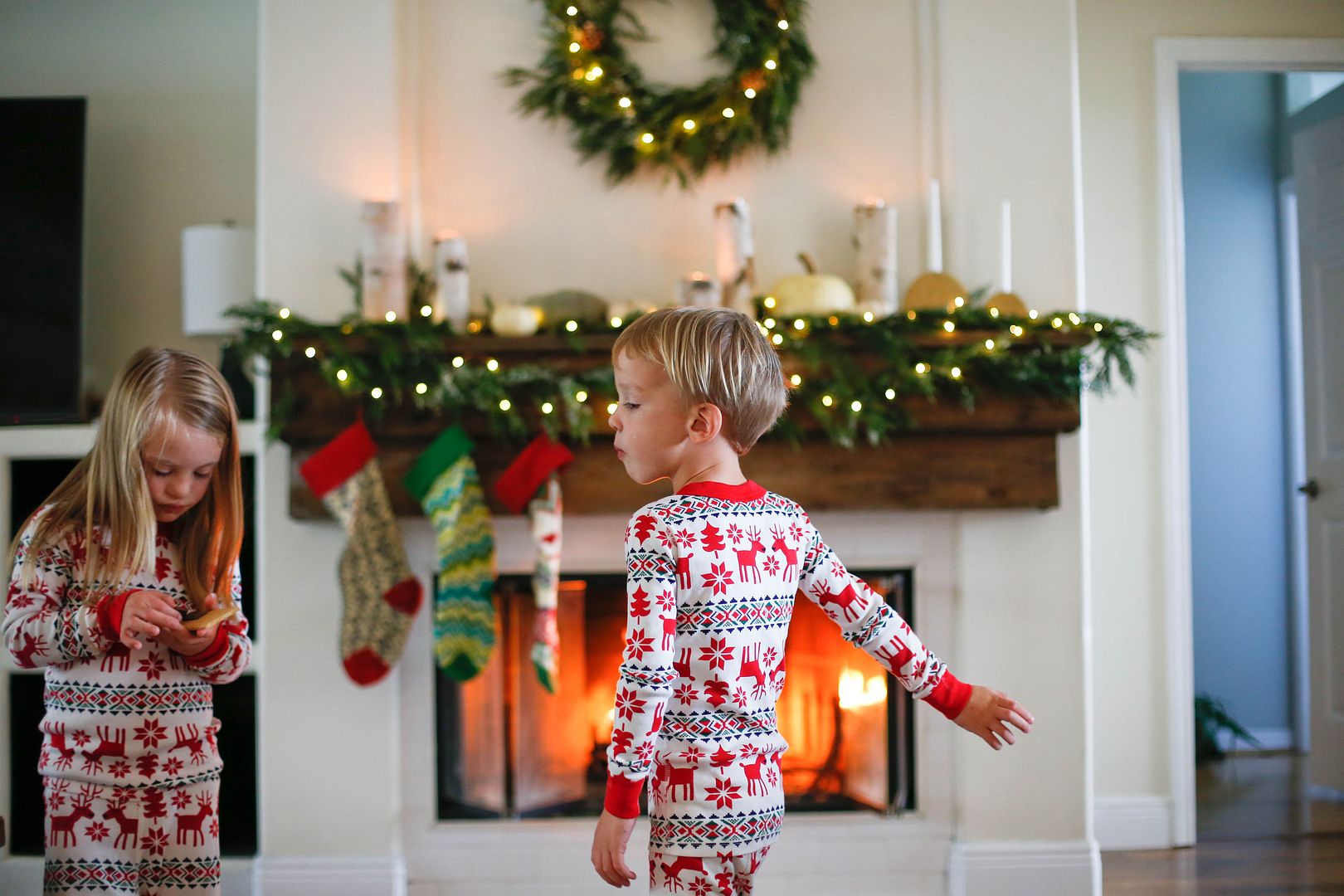 Enjoying Thanksgiving morning lazies…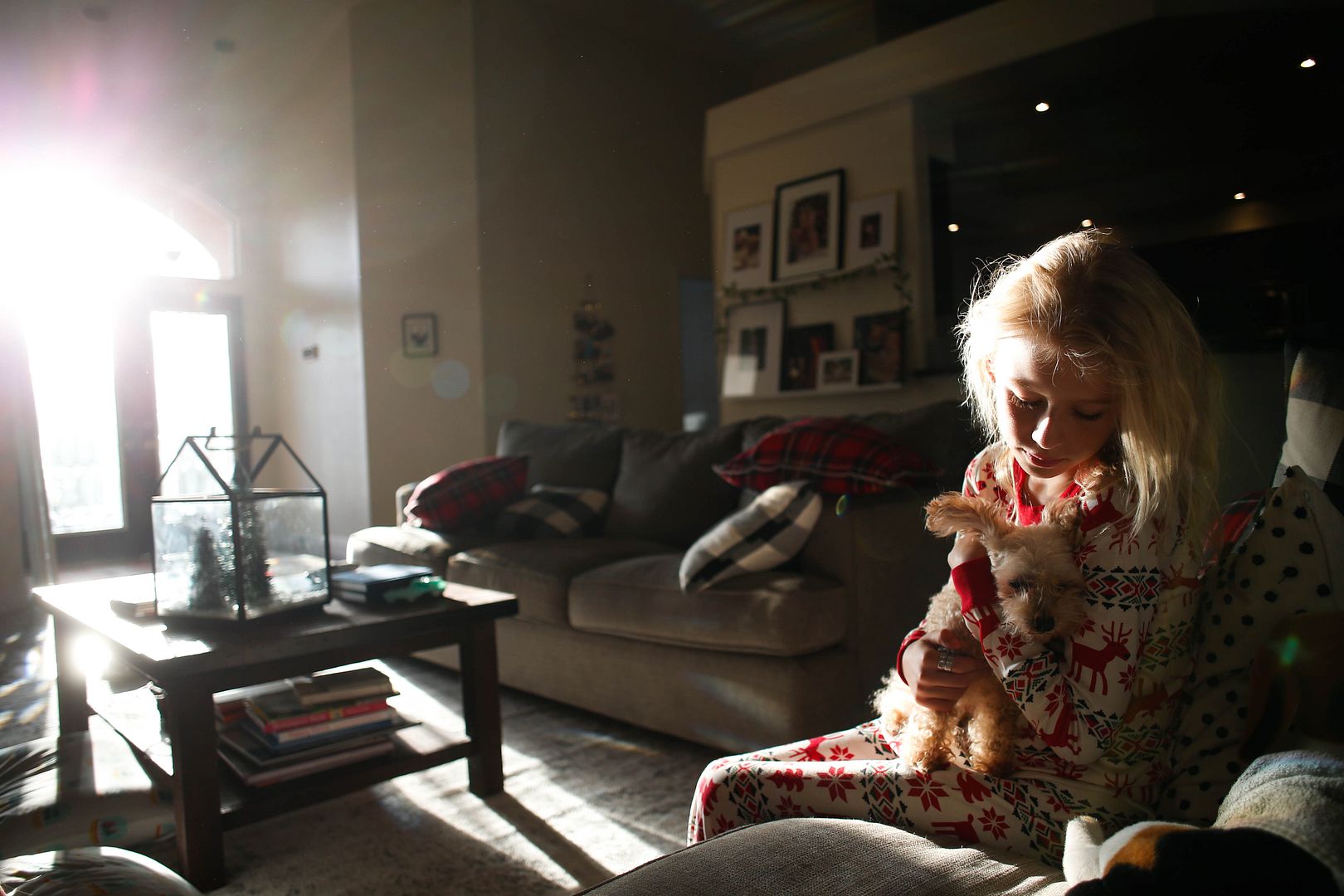 …and our annual breakfast tradition with our neighbors.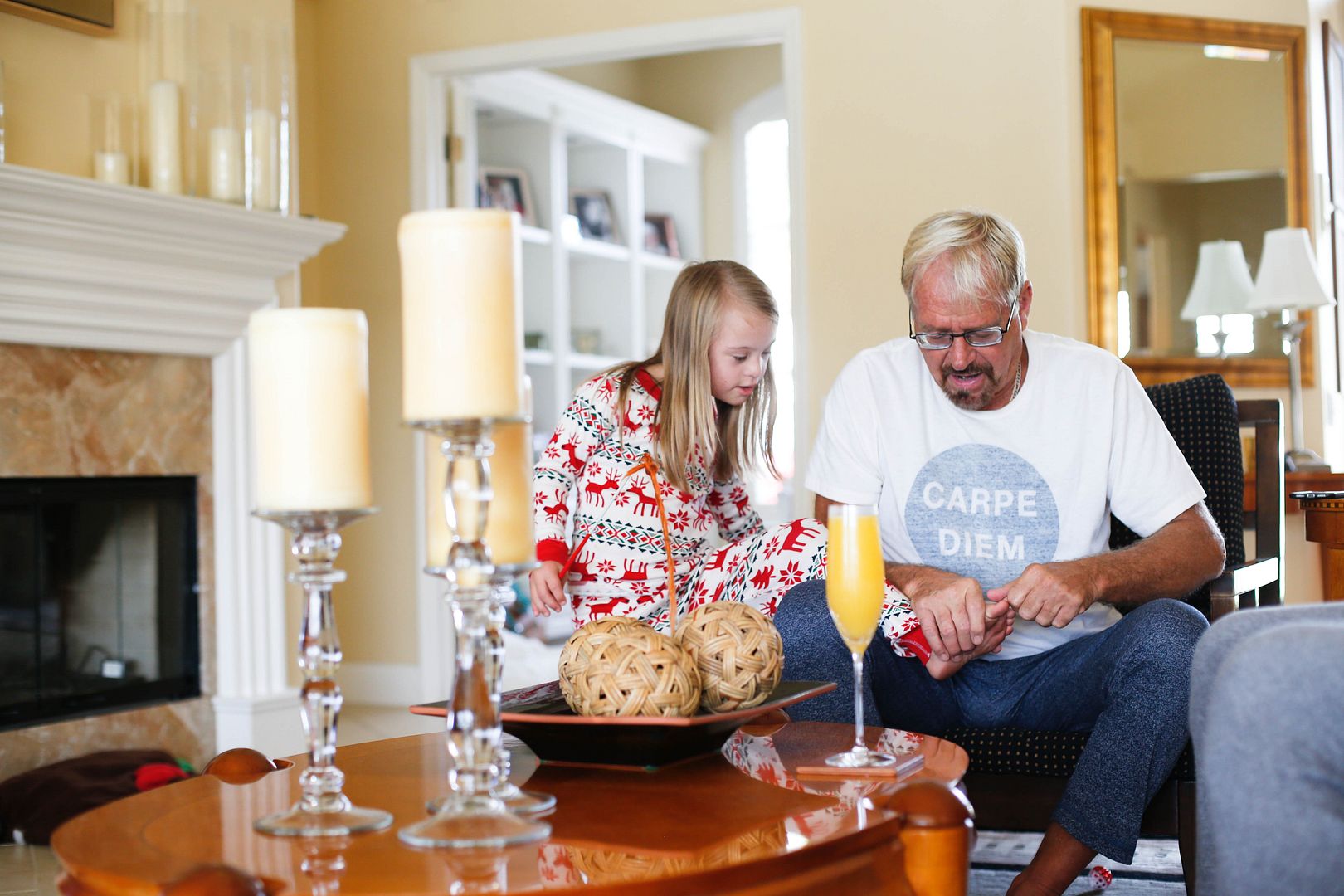 Enjoying little pie helpers this year…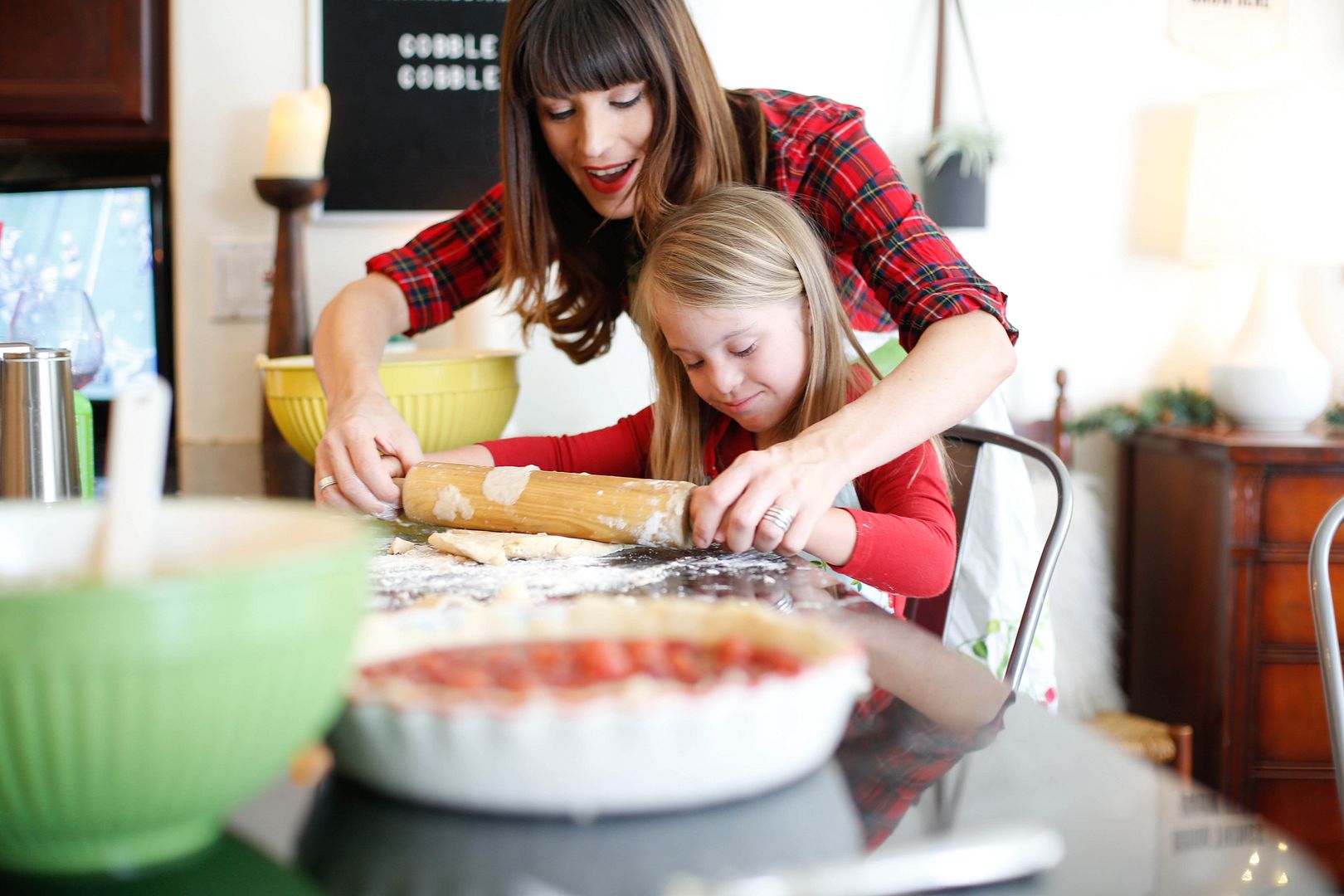 …and Nella's Thankgiving plate of nothing but a heap of "mashed potatoes and grabies."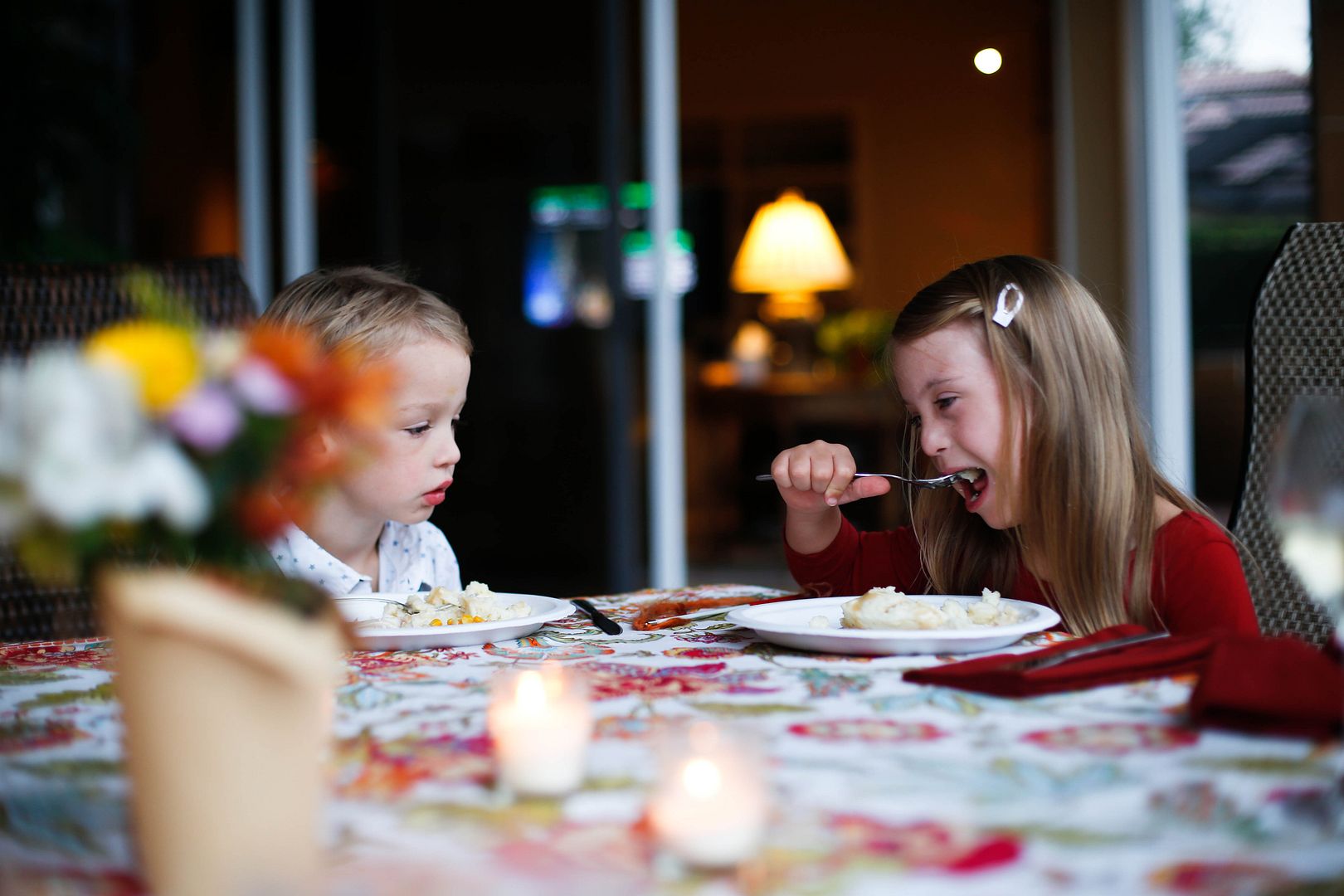 Enjoying sorting ornaments and memories and lingering over the story behind each one.
The kids love this part. I hold up the little "Baby on the Way" cradles and "First Christmas" tiny spoons, tell them all about how they used to pull the ornaments off the tree or rip the wrapping paper open when I wasn't looking, and while they don't ask me to tell another story, you can totally tell by their big eyes and shy smiles that they want to hear more.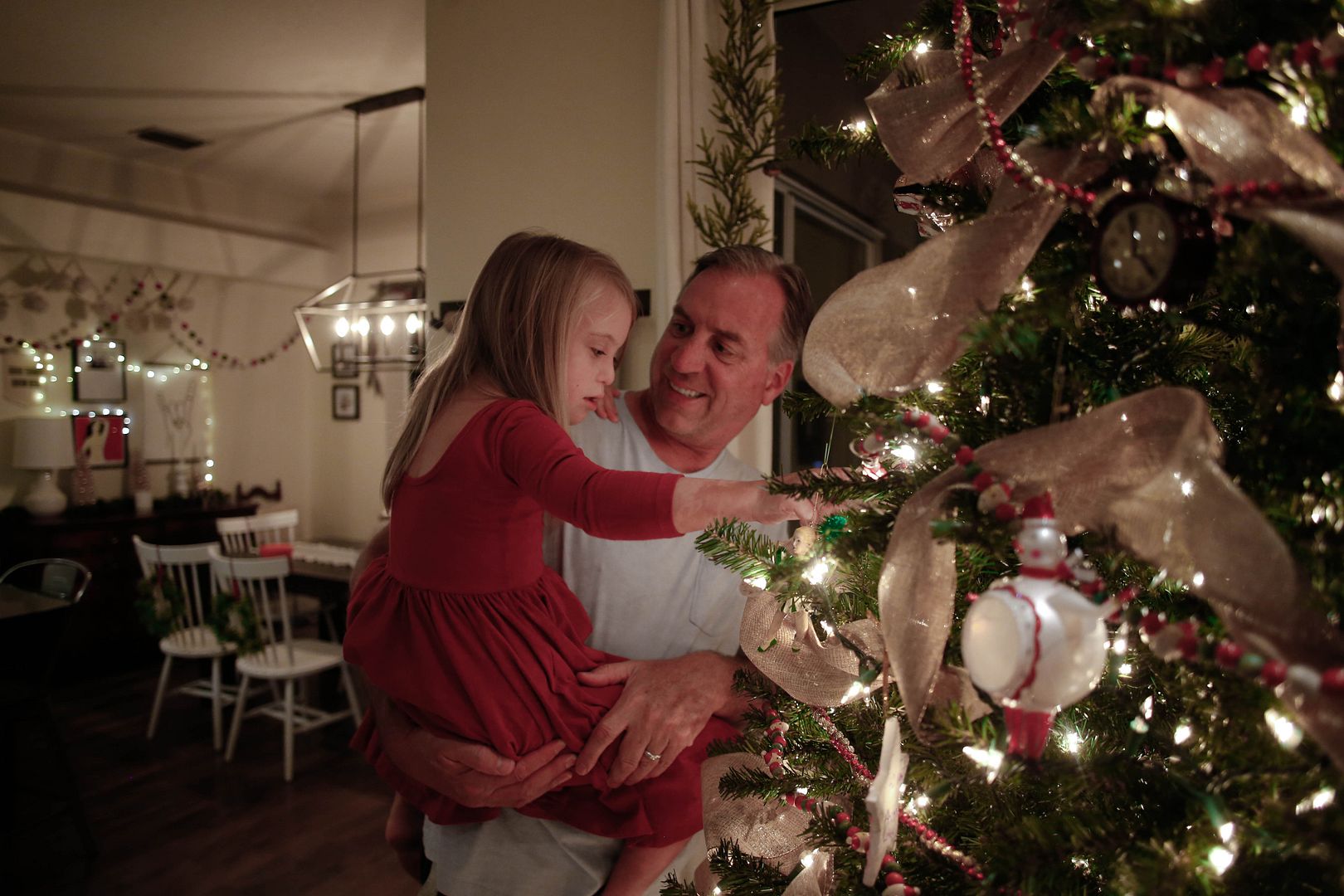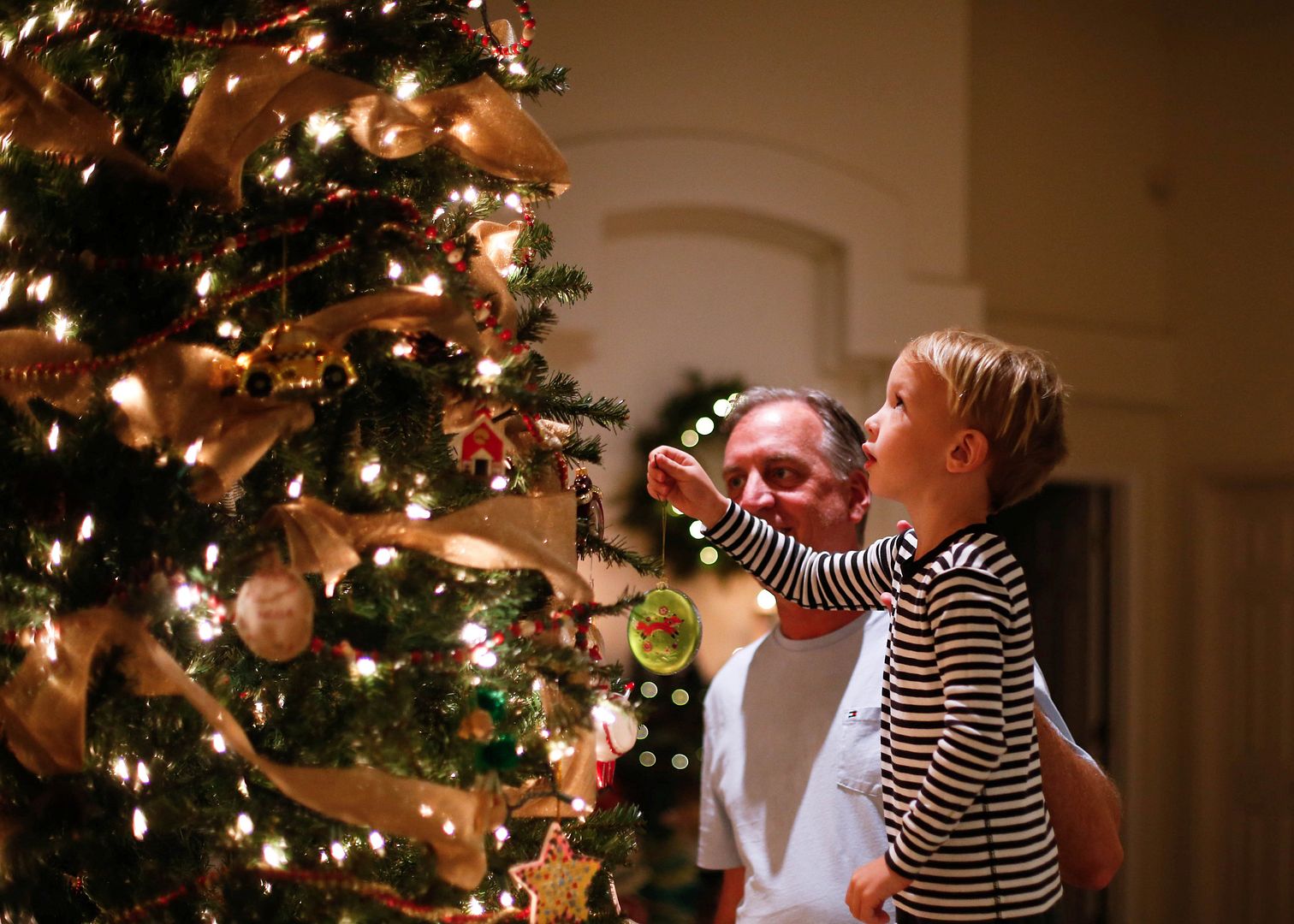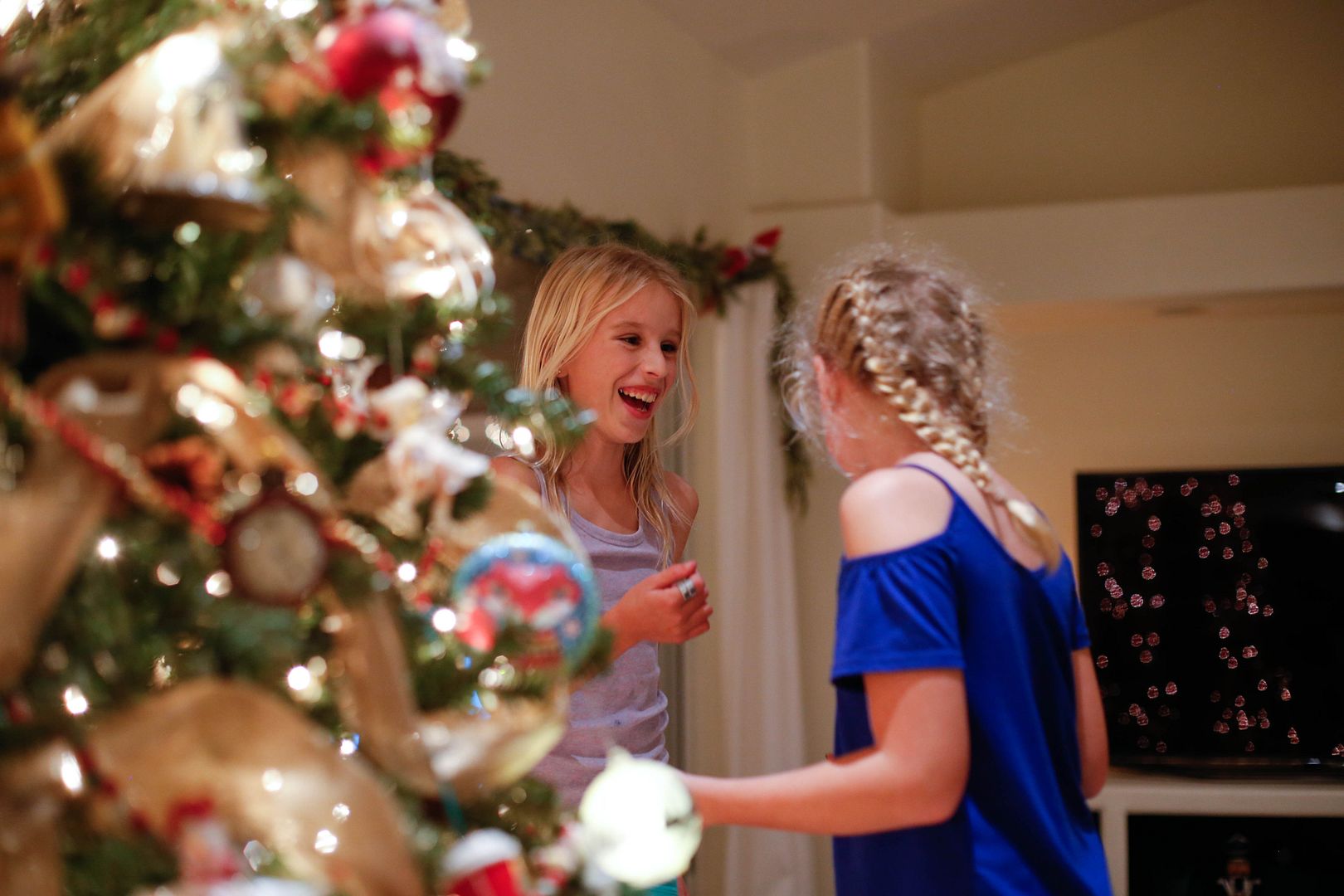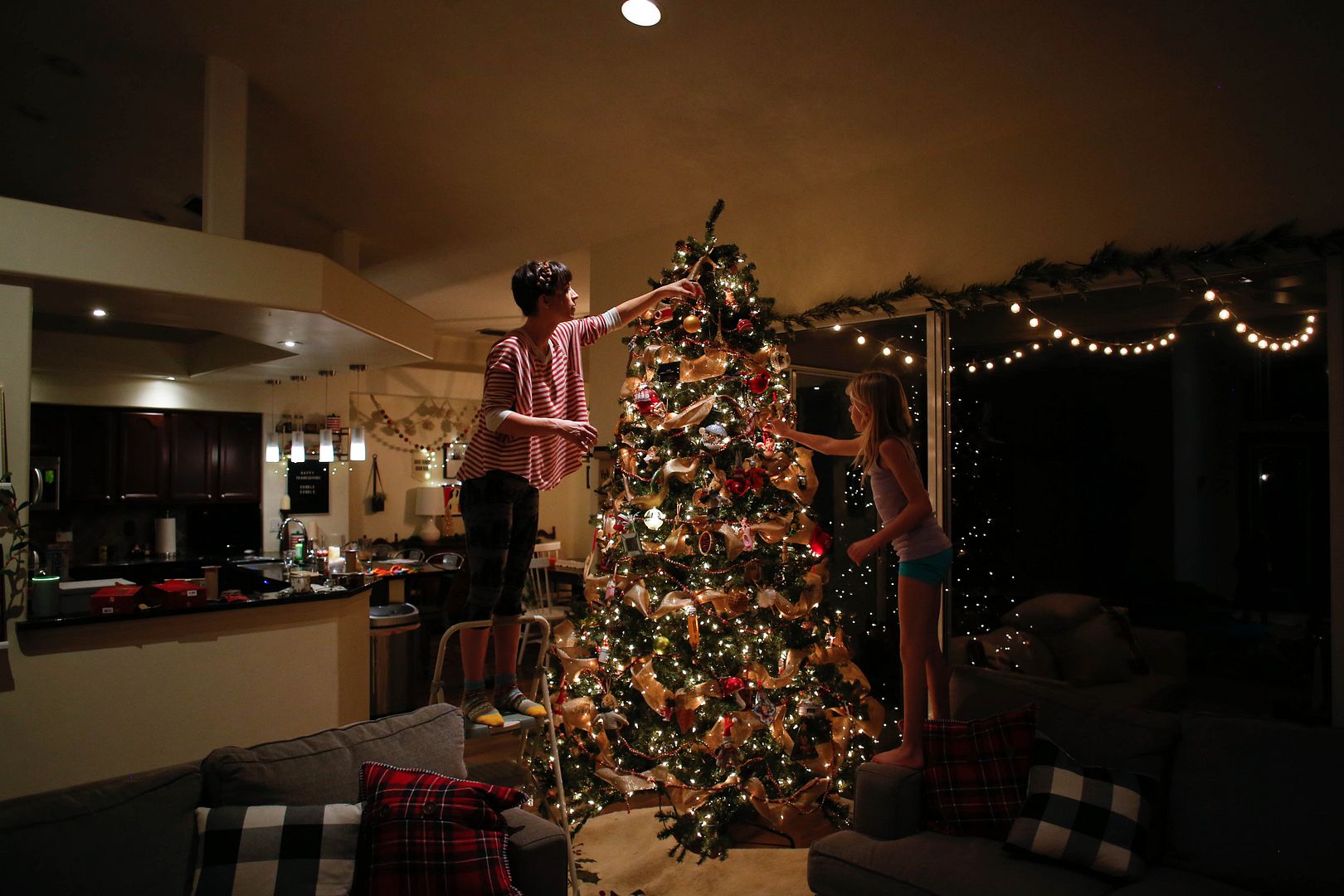 And finally…enjoying Dash's first holiday date.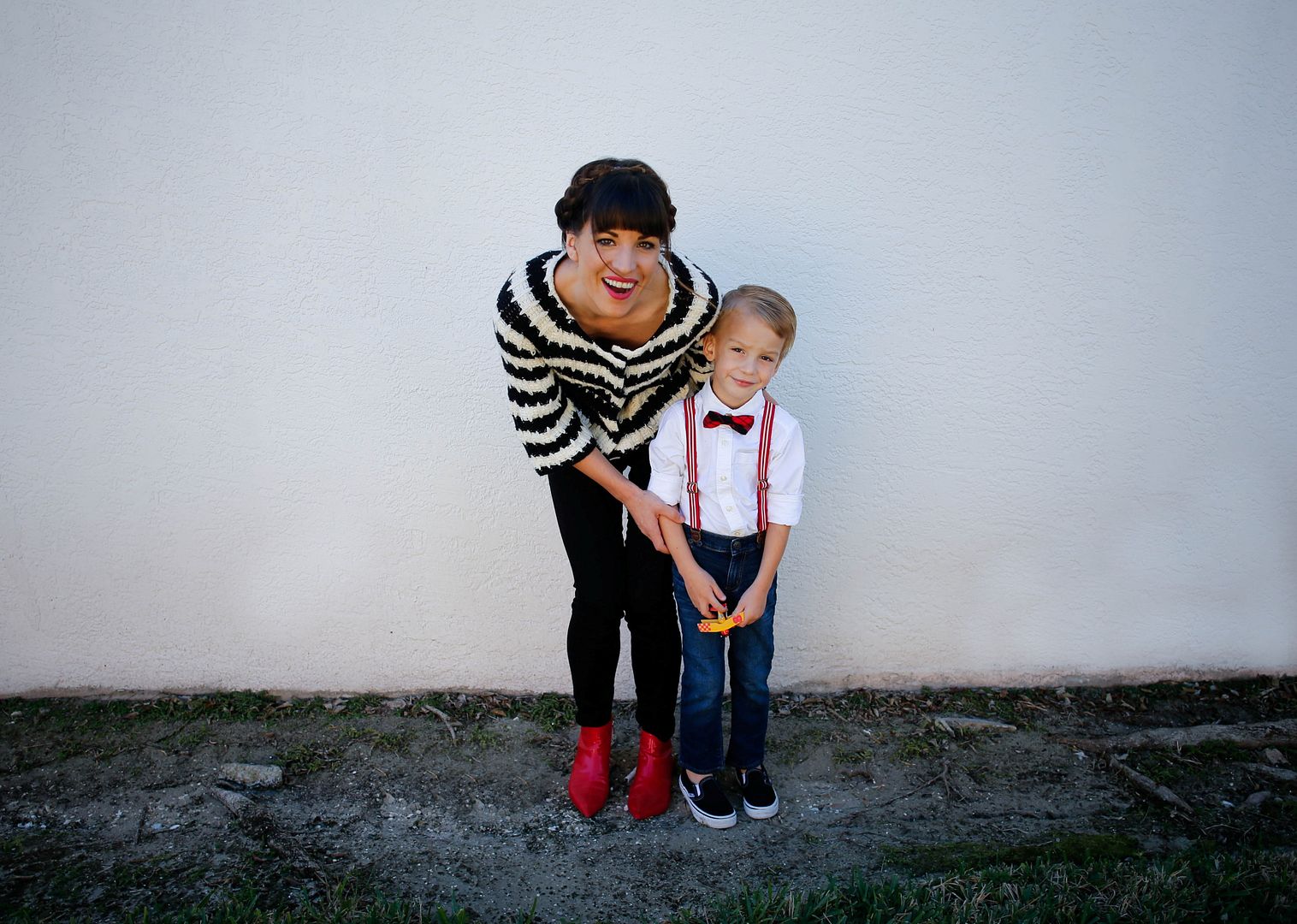 I take the girls to the Nutcracker every year (hopefully someday he'll join us, but not his cup of tea right now), and this year Dash picked going to a movie with his buddy Thomas as his date. So we started a new tradition…Movie & Milkshakes.
We saw the movie The Star, followed by milkshakes at The Royal Scoop next door.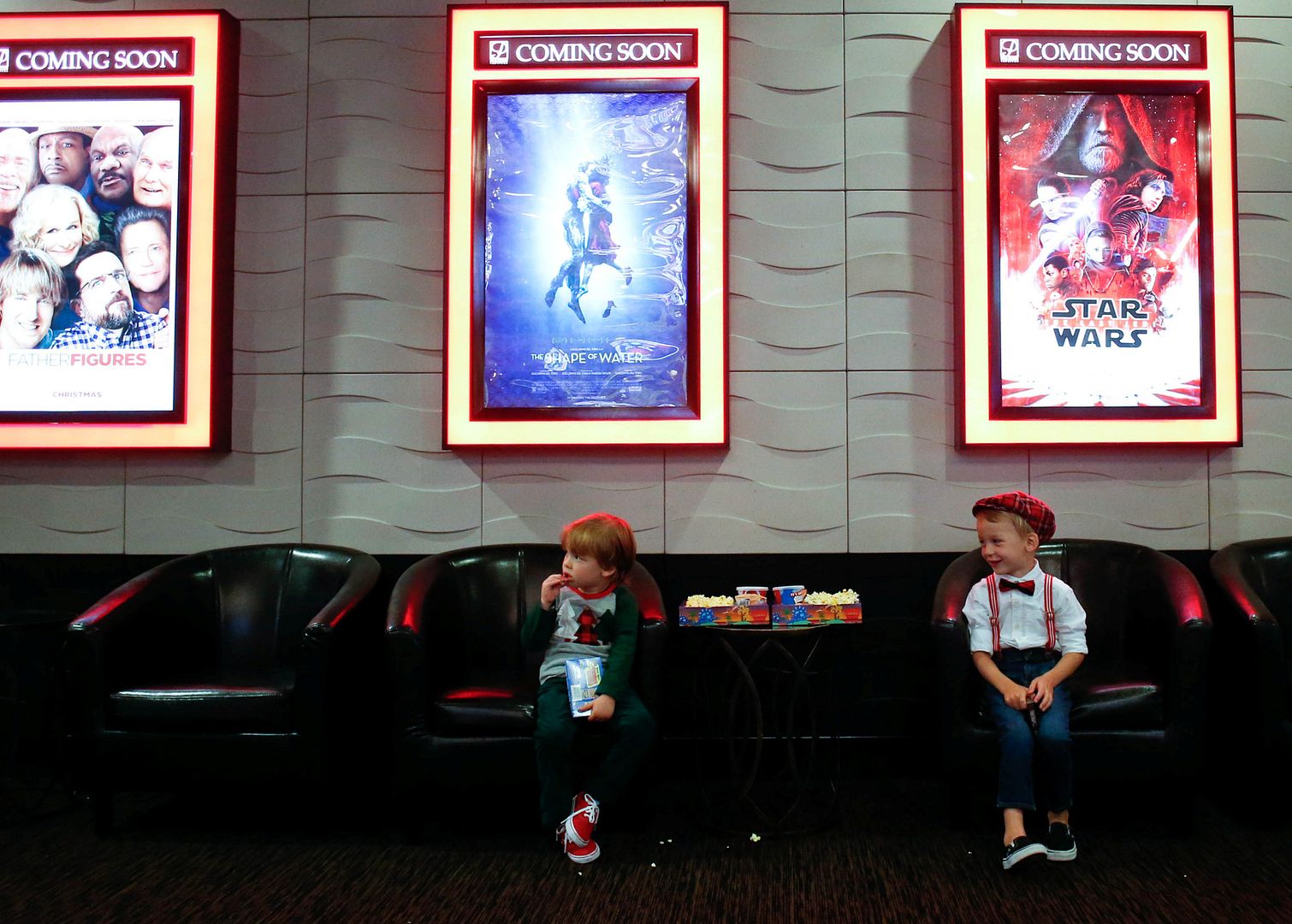 And then they talked me into taking them to the park where the sun shined magic-like through the tree branches and did all sorts of cool flarey things with its light to make up for the fact that we don't get snow. I get it, Florida. You're pretty too.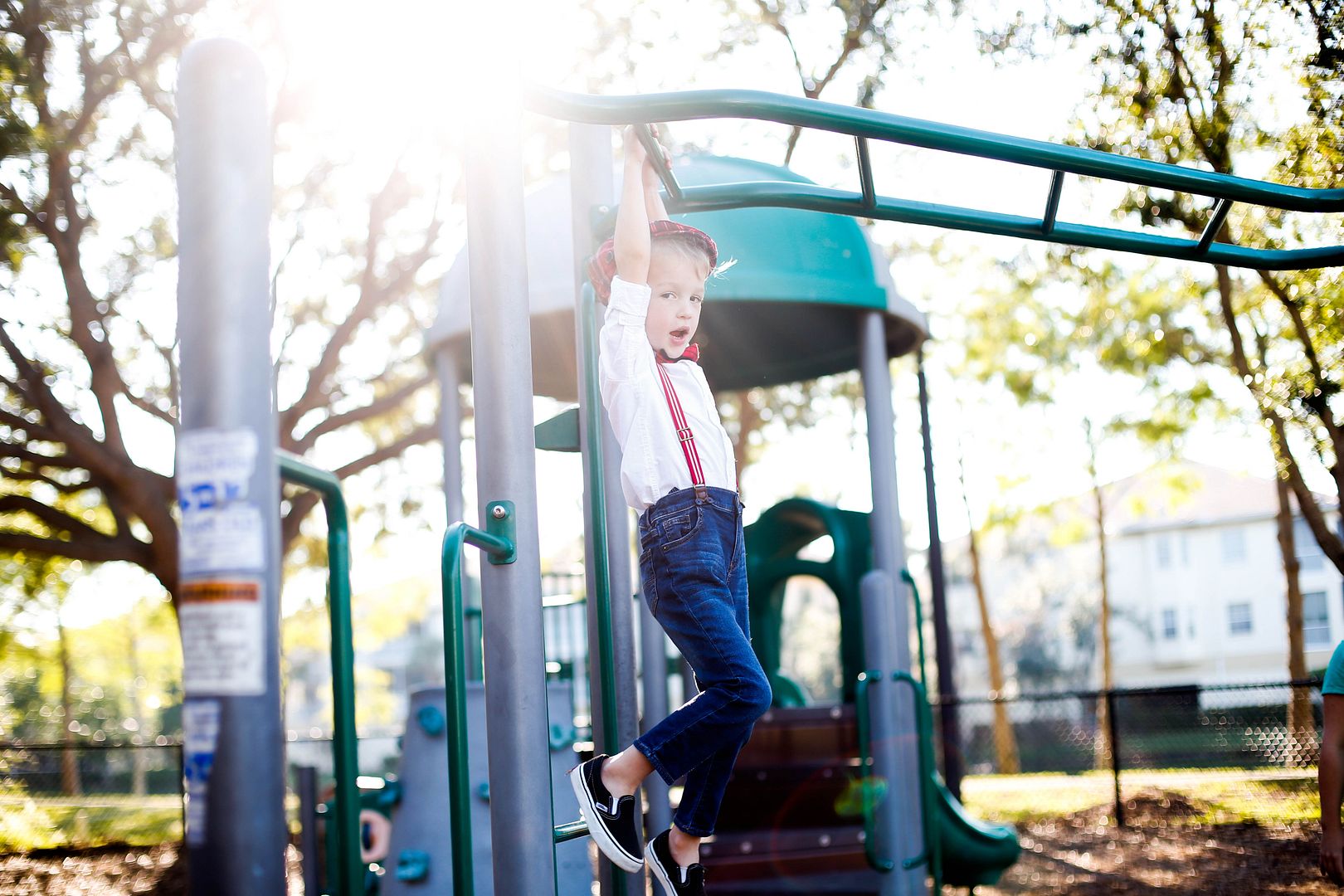 In a matter of weeks, we will be lamenting over the fact that this all flew by too quickly–that we can't believe it's over. We'll be ready to take down trees, purge our closets and remove garlands in attempts to reset, minimize and clean spaces for new goals and adventures. We will Pass Go again, sliding into to the less-twinkly routines and responsibilities of St. Charles Place and Virginia Avenue, but we'll find good motivation there and know that Free Parking celebrations will surprise us over and over throughout the year.
But for now, I'm setting up houses on Park Place and planting a nice little hotel right in the middle of Boardwalk. I will wake up early as as many times as I can this next month and sit with my coffee, my computer, my book, my body and my thanks…for all the little pleasures we get to enjoy right now in this season.
There's room in my hotel…come on in.
Happy Monday, friends. xo