It was a whirlwind weekend here, with holiday festivities that left our house a wee bit glitter-dusted, but the result was holiday magic. (sidenote: I will never bake another cookie again in my life.)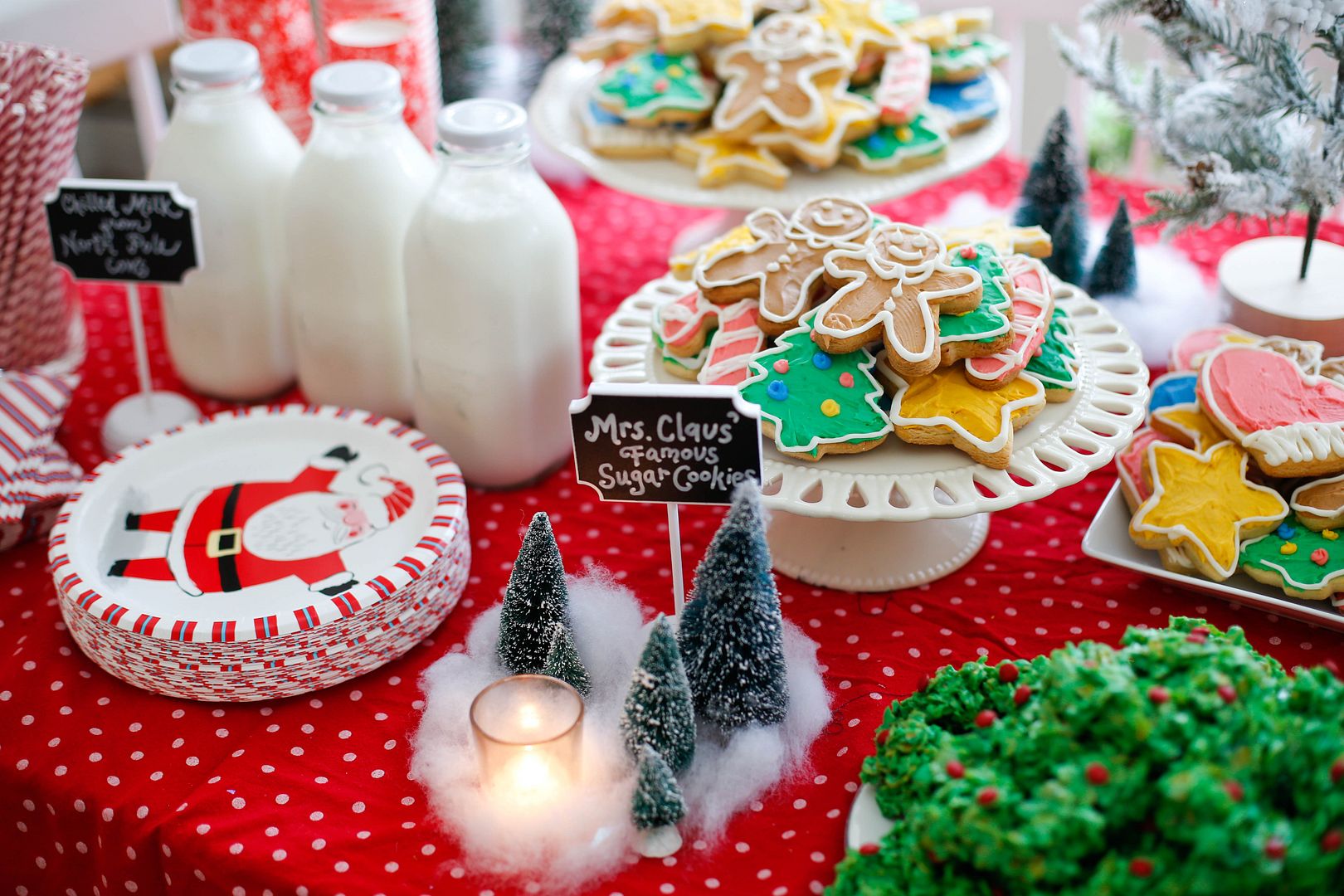 Saturday evening kicked off our 7th Annual North Pole Party, a celebration that began years ago with nine kids and some Santa hats and has swelled, with time and more friendships, to a gathering of 36 little ones spanning from "first Christmas" to middle school, and a kitchen full of moms recalling this same celebration when their footie pajamas were much smaller.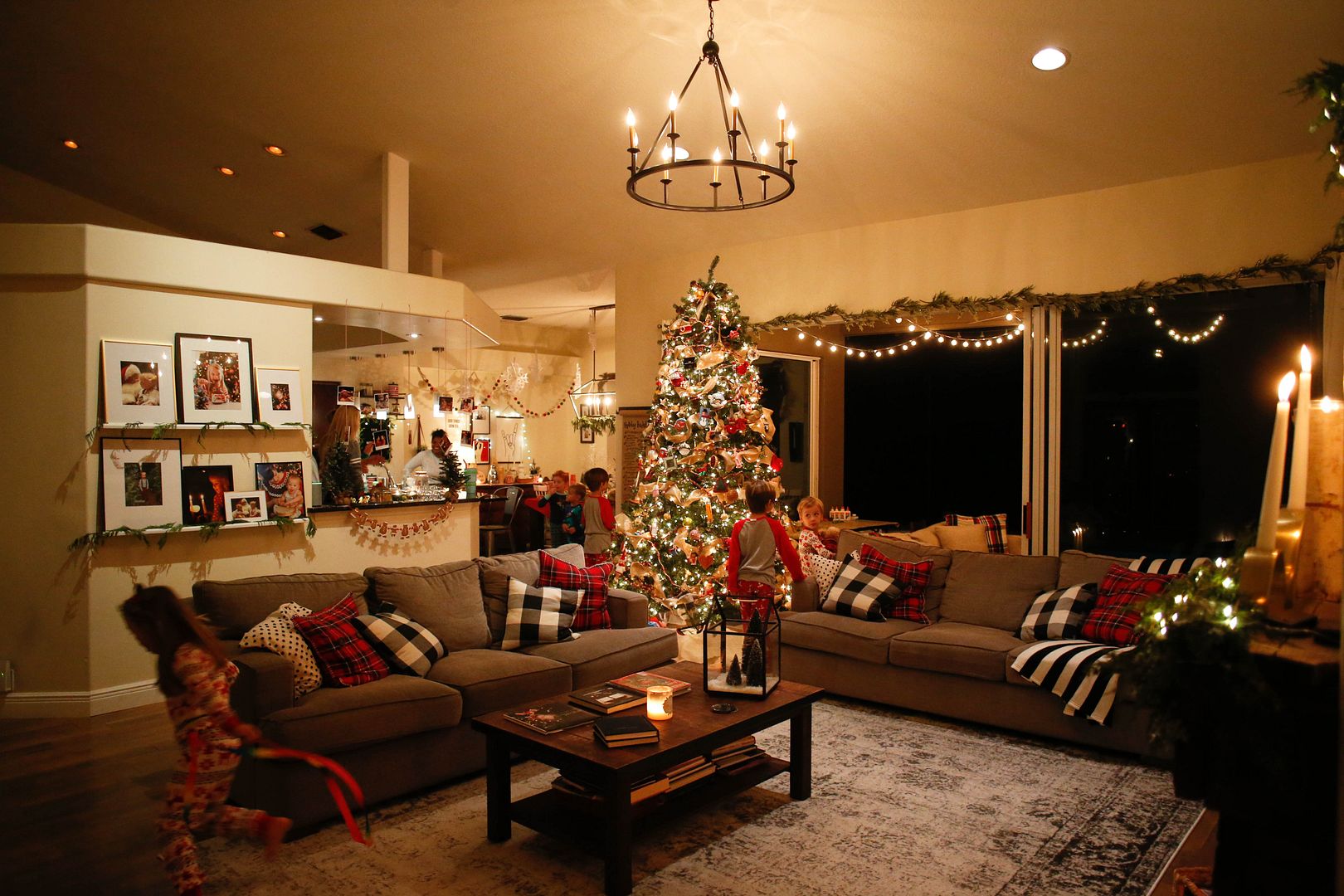 It's one of my favorite nights of the year, and every year we celebrate this, the scene ignites this deep gratitude–the kind that almost takes my breath away–for this window of motherhood I feel so honored to enjoy.
We celebrate Mrs. Claus style–with cookies, milk and cocoa–and in our pajamas while the rest of the magic spins itself because that's what happens when you bring kids and twinkle lights together.
With no further ado, some moments from our evening…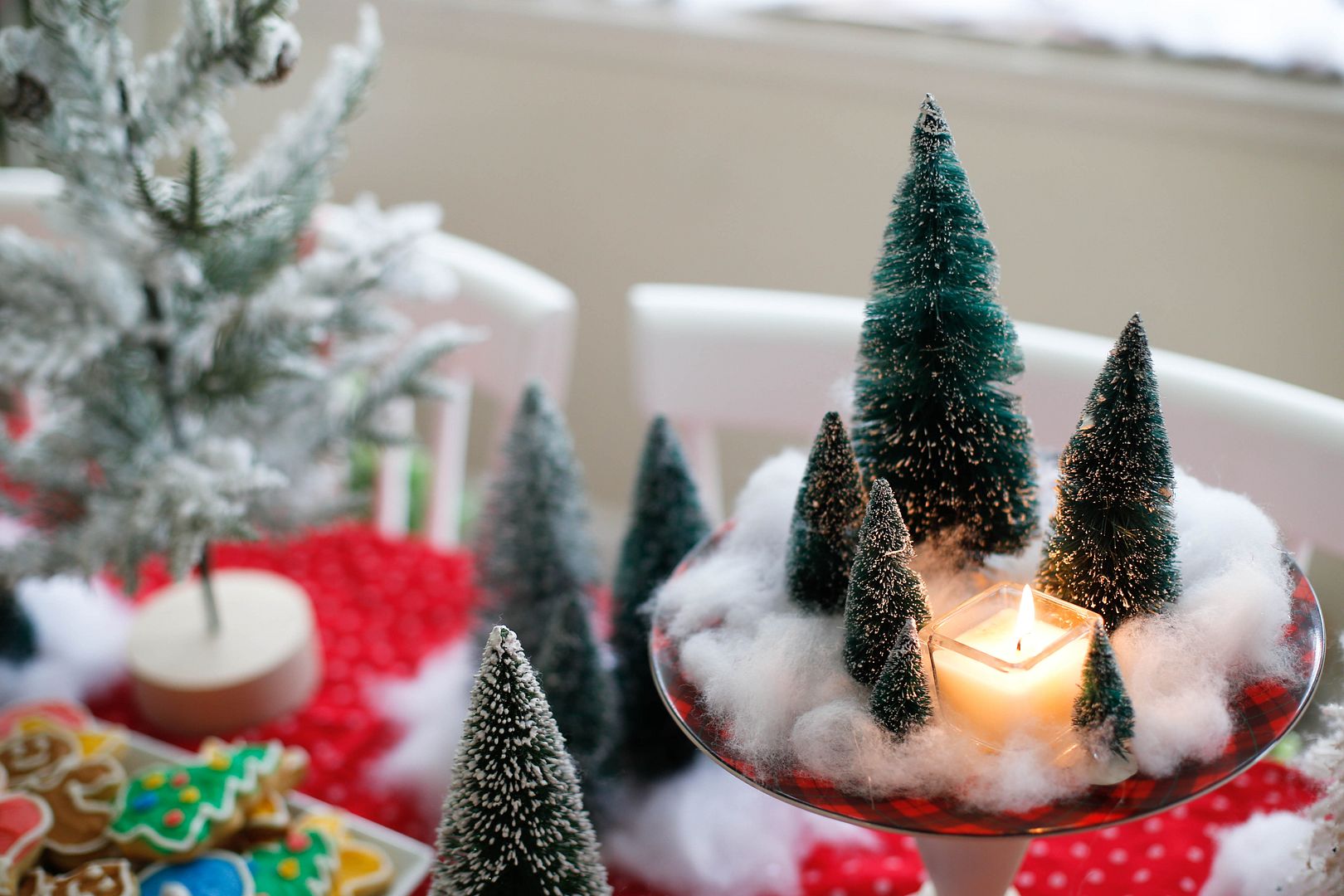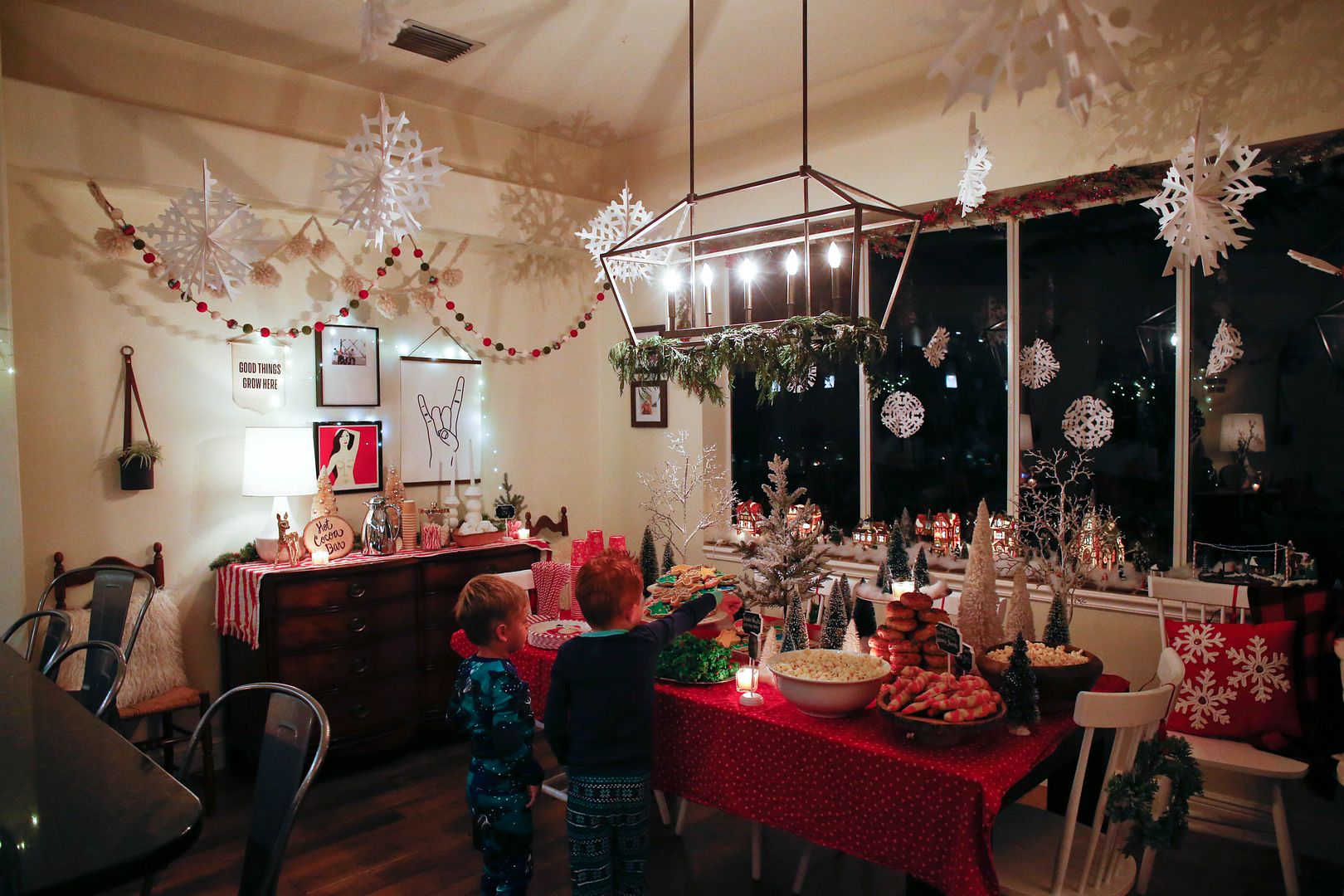 Even Latte had Christmas pajamas.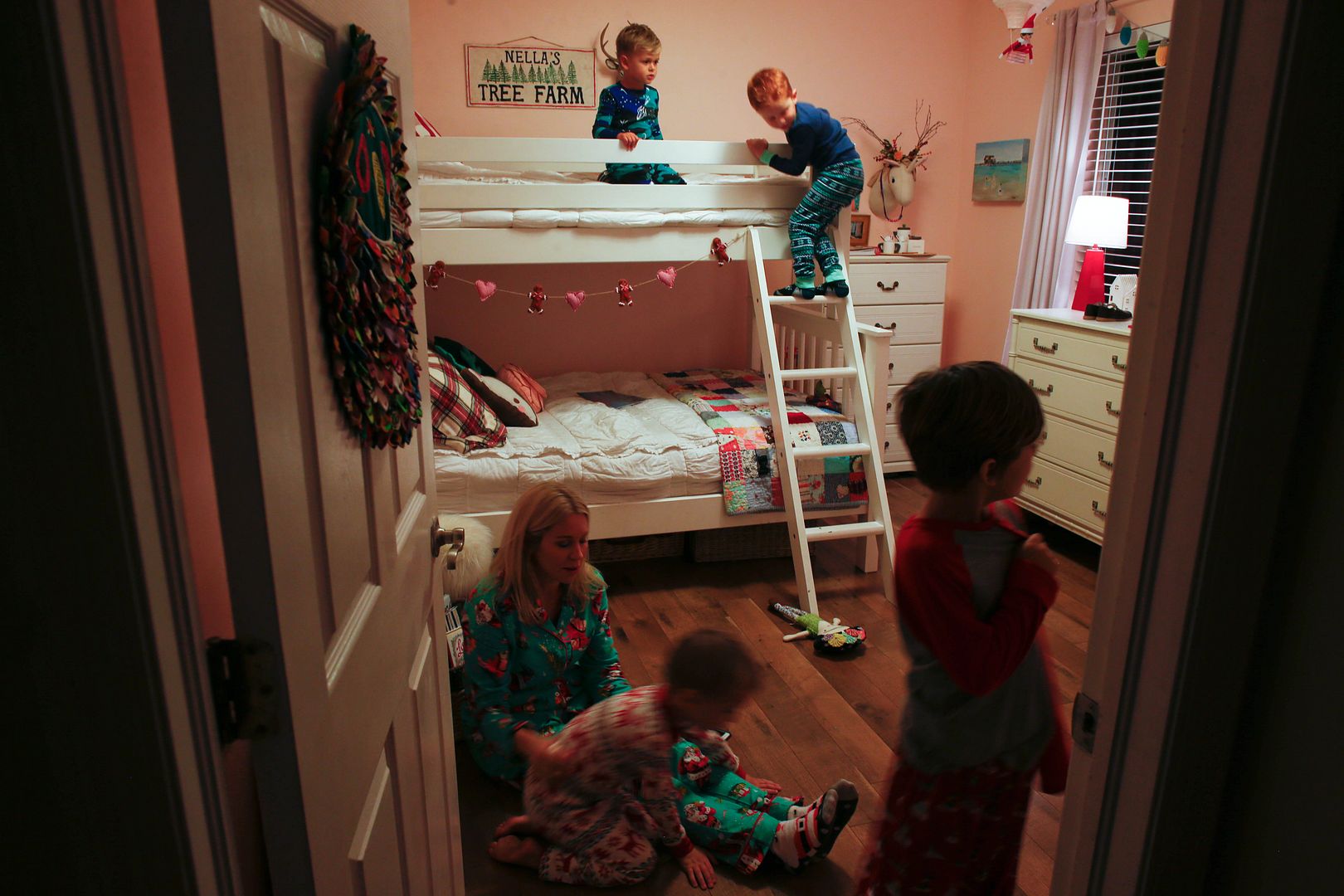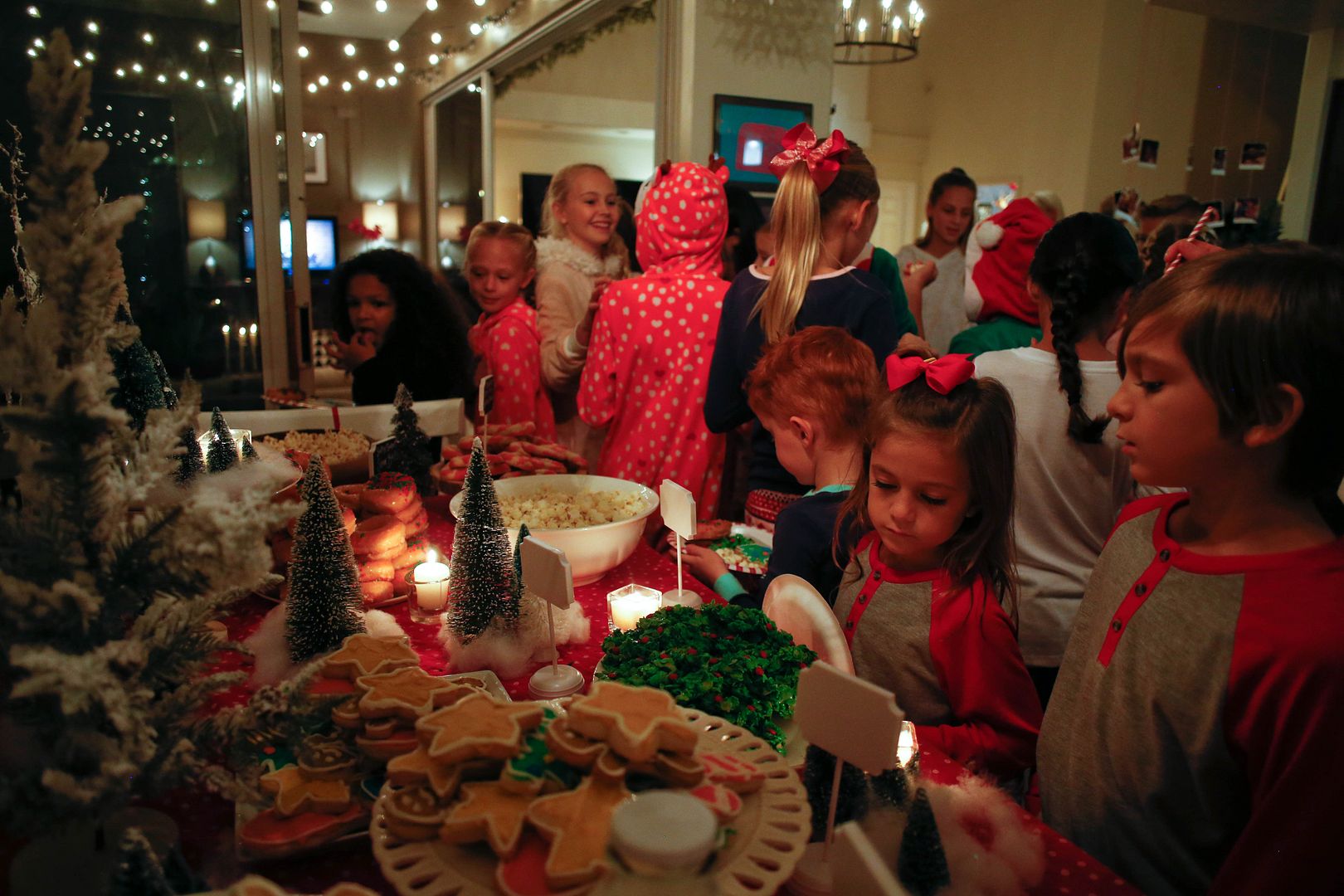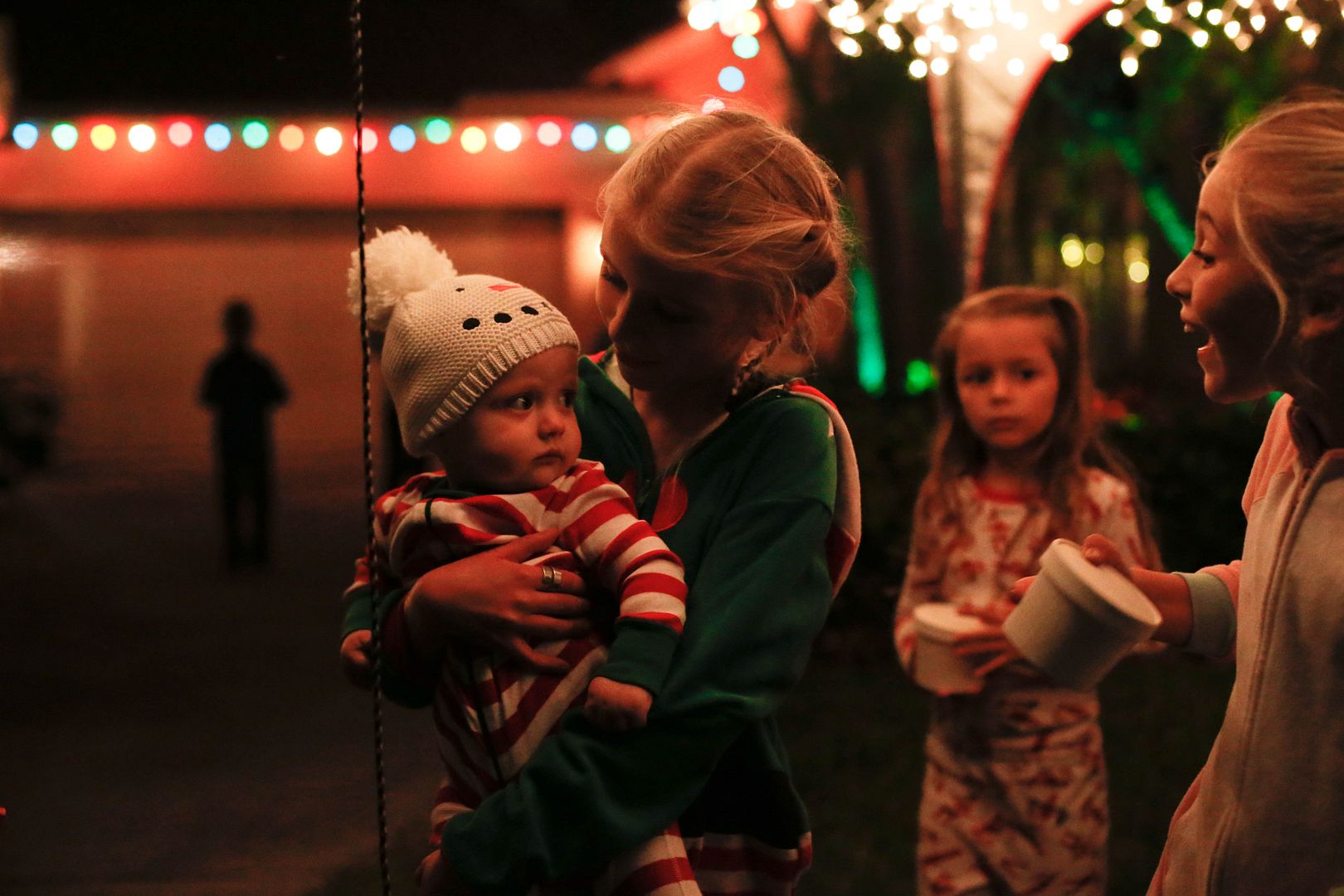 Our reindeer food bar:
Ornament making: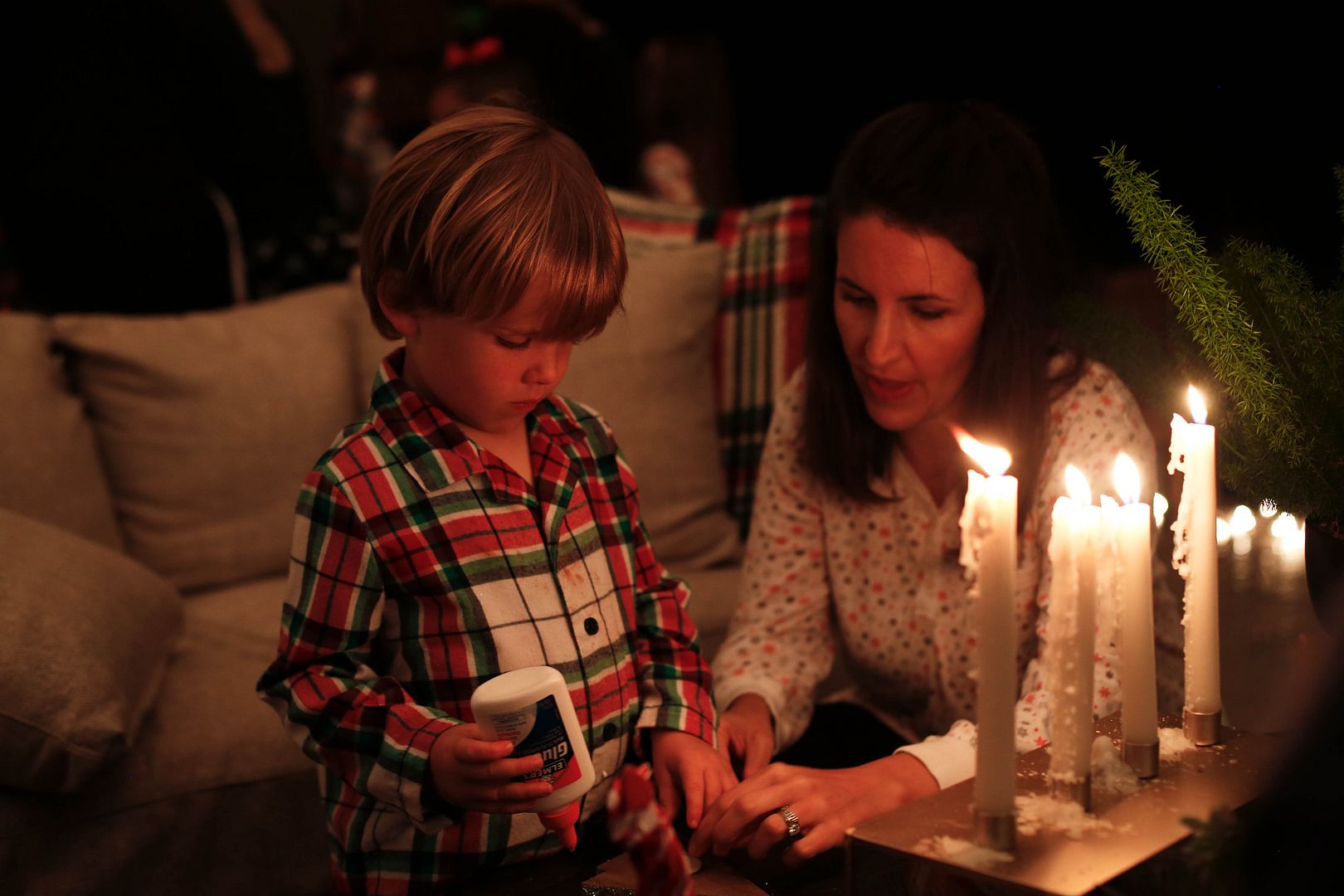 And my dad's reading of 'Twas the Night Before Christmas, this year, the Cajun version (my friend brought it from New Orleans)–it's hilarious.
Each child brings a $10-15 gift to exchange with another child. In past years, this is the part where everyone laughs because it's been a hot mess–trying to call out names without missing someone, matching gender/age appropriately, not having some kid end up with their own gift, etc. I finally got some sense and matched up names well before the party so everyone knew who they were buying for, and–praise the heavens–it went smoothly.
Lainey's happy with the babies which is exactly how I was when I was her age.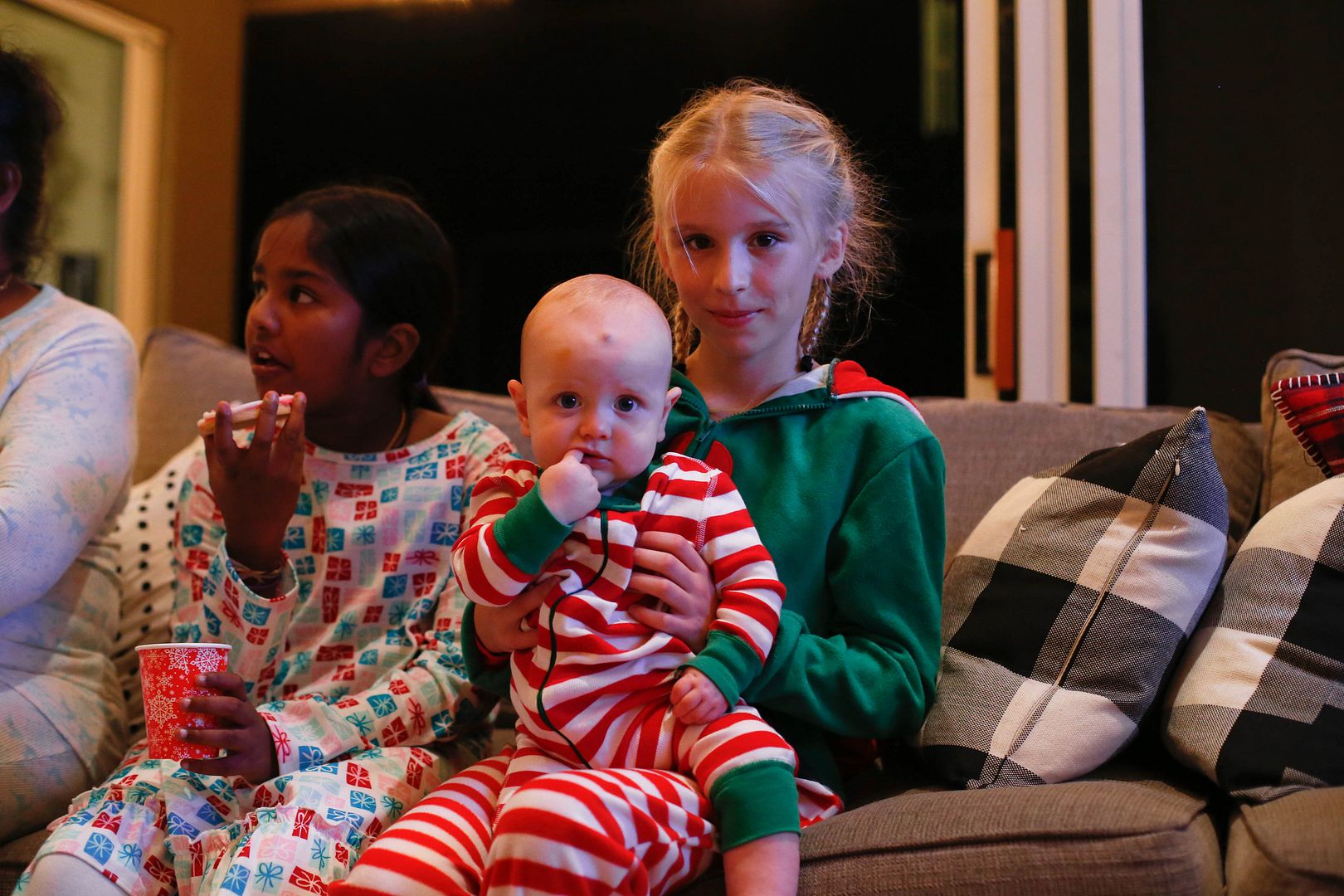 From the archives, our North Pole parties of the past: Last year, 2015, 2014, 2013, 2012, 2011,
Grateful for all these friends we love and another year of memories….