It's quiet. The hush inside the house with most of its inhabitants settling into late afternoon naps is complemented nicely with the staccato downpour of a comforting rain outside the house.
And by 'most inhabitants,' I mean everyone except myself and the little one who stretches happily next to me.
The girl has found her thumb. And I am quite entertained with cheering her on as she frantically fumbles her fist in front of her, rooting at her cluster of fingers until she finds it–that blessed thumb–and satisfactorily settling into a rhythmic suck.
Not that she needs the comfort. The little bean exemplifies the beauty of Chill and spent the weekend contented by nothing more than being surrounded by much love.
We welcomed friends this weekend. Good friends who came into our lives this year and have settled into new places in our hearts. And when new souls come into our lives for good reason, there's just one place to take them to initiate new friendships…new futures.
Why, it's the Isle of Capri, Baby. And our place delivered. Bringing us another magical day where we simply be. Existing contentedly, happily amongst sun and sand which saturated us with their presence and their reminder to drink it all in.
And that we did.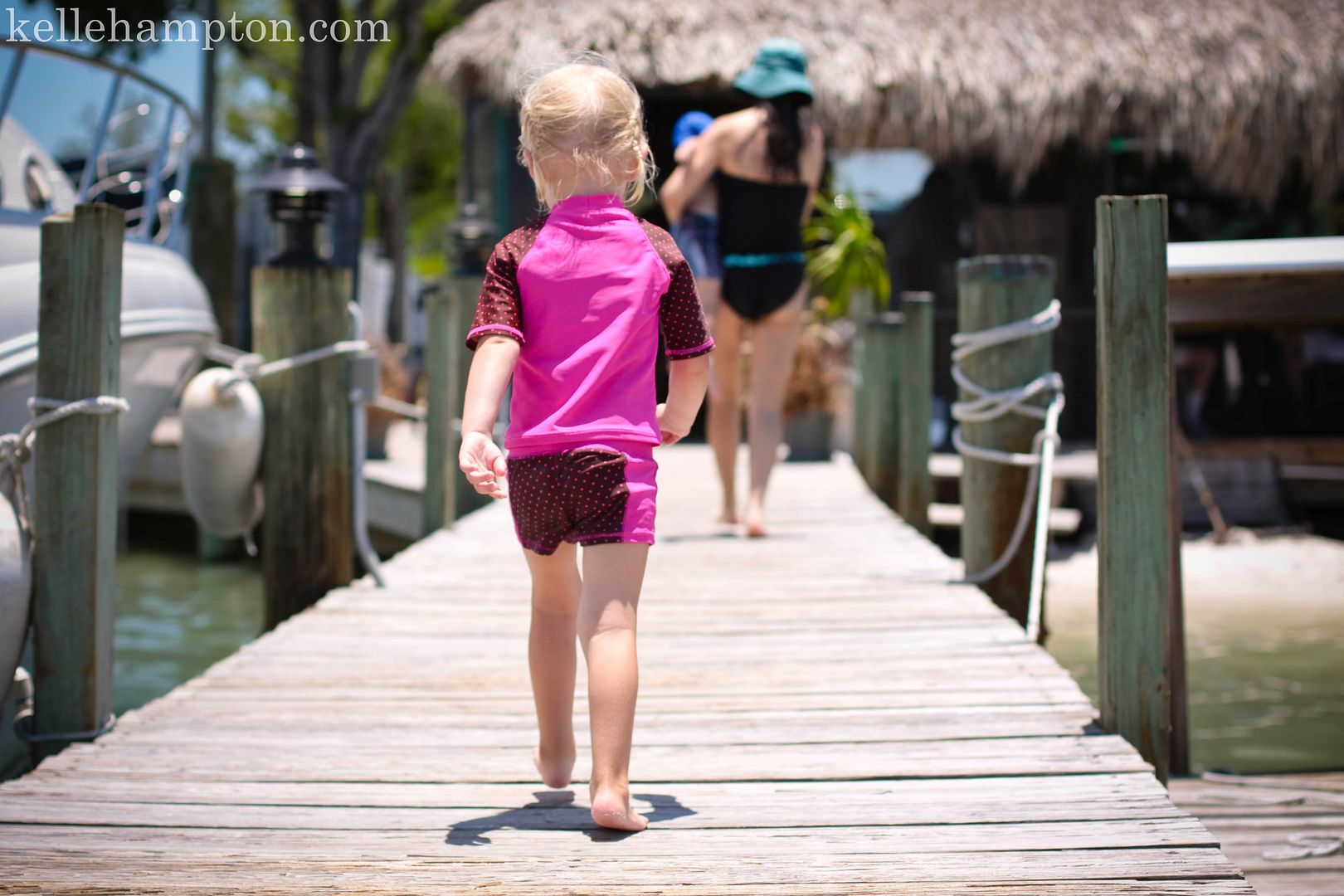 We swam. We kayaked. We sipped cold beer, dipped grouper in thick tarter sauce and slurped hot seafood chowder. We watched as littles ran from crabs and attempted to contain the gelatinous goop from jellyfish in their grasp.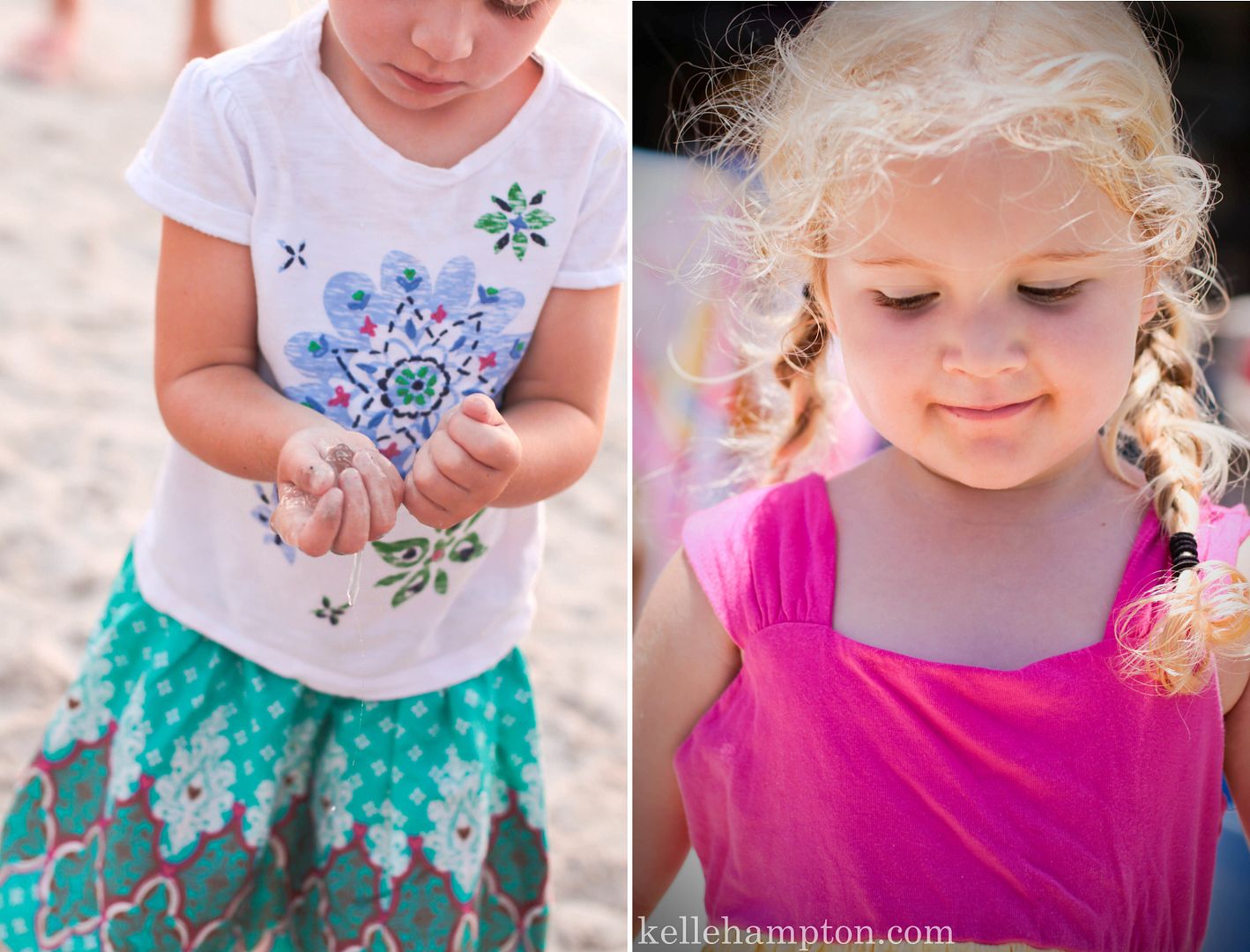 We hugged hot babies that were cooled by the sea breeze and made beds for them between chairs in the shade.
We kissed the salty cheeks of sweaty toddlers and later marked the salty craters of low tide with the footprints of our friends.
We celebrated with dock dives and rollicking splashes.
…and then came the sunset. Oh, the sunset. The ceremonious end to a magical day.
The cue for last hoorahs and the grand finale of multi-hued light that slowly fades past the horizon while bodies transfigure to mystical silhouettes.
And, as darkness curtains over the beach, we head inside the tiki hut for just a little more. The last dance of the night…another dollar on the bar beam, another notch on the belt of Really Good Times.
…and the last of her sweet smiles for the night before the jammied little body, souveniered with sand, settles into her sleep hunch in the car seat next to her sister on the long ride home.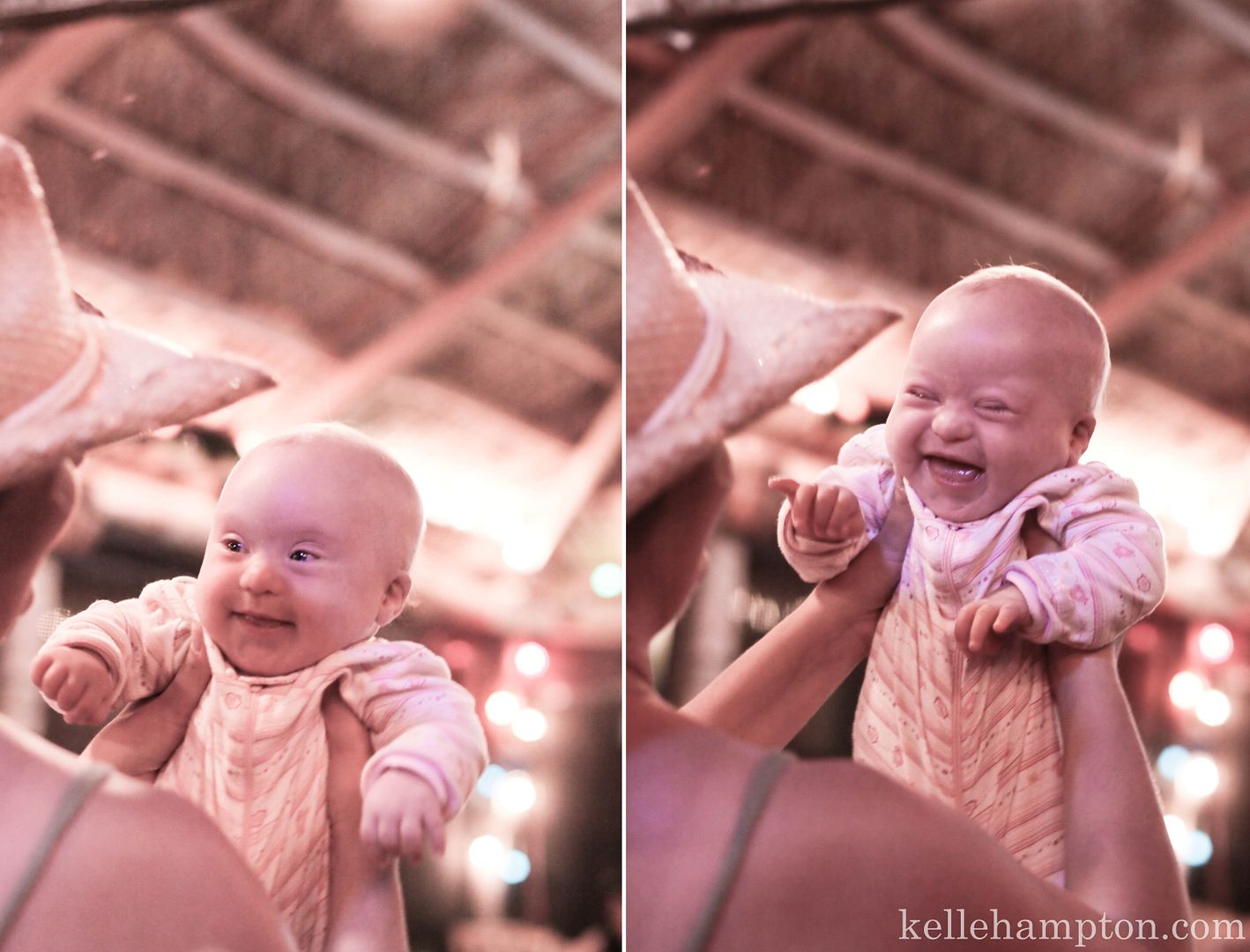 To our new beautiful friends–David & Nadya and Meg…you've been sworn in. You've shared "our place." That's love, you know. And to our "old" friends…thank you for joining us again for an incredible weekend…where many more memories shall bloom.
…and that's Memorial.