About this time yesterday morning, I was driving along a stretch of valley rolled out between the staggered snowy peaks that pave the way to Park City. It was breathtaking in a this-can't-be real kind of way, and mountain sirens called me from every precipice. I wanted to take pictures of all of it. To stop at every red barn sugared with snow, every grazing horse in a cold white field, every hidden waterfall that mysteriously hung from an invisible source along the face of icy mountain.
As our elevation creeped higher, we joked that mountain air has a little something extra. Because we were light-headed with awe. Apparently, I'm not the only one who thinks this, because someone's makin' money off the t-shirts that agree.
So, we drove.
High on life and mountain air. Until, after 40 minutes of pointing and gasping (seriously, at one point there were clouds of steam waltzing across the surface of an icy lake and this mess of mountains around it. It was INSANE), we drove up the steep incline of Main Street in Park City Utah.
It was so entirely Rockwellesque. Like we were living inside one of those ceramic Christmas villages or tapping on the glass inside a virtual snowglobe. I twisted the steering wheel, sidling up against an icy curb in a crappy parallel park job outside the cafe where we were supposed to meet a friend, and then we heard it.
The voice of the rental car's navigation system. It was choppy and robotic, but do you know what she said?
You. Have. Arrived.
Bitch knows what she's talkin' about.
Dude, even the fire hydrants are picturesque.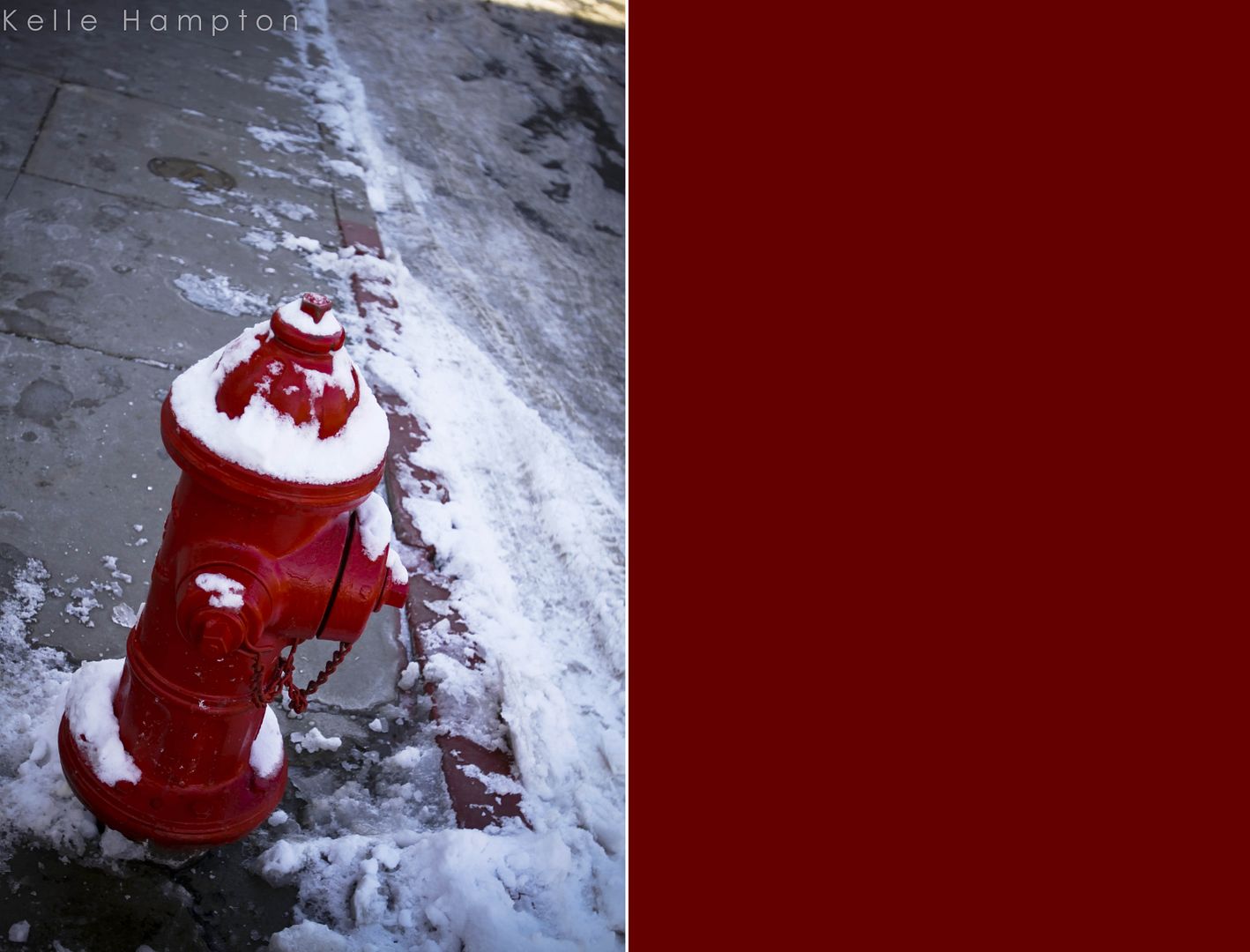 Seriously, I want to make out with Park City. I want to lie on a bear skin rug with that town and have a moment. Figuratively, of course.
We met Heather, a beautiful mama of six chidren. We are bonded by the small connection of daughters who have Down syndrome, but more so by the much grander connection of sharing a passion for life and people and basking in the good. I knew she lived in Salt Lake, so when the Utah opportunity arose, well…the rest was history.
She is lovely, and so is her daughter Mia who tagged along and kept Nella entertained.
And it's always funny how, like life, this "big thing" that could define us just settles, and life rises to the top. We talked a little about the moment we found out, how we told the neighbors, who was there for us, what we fear, what we look forward to, but then we moved on to the bulk of life. Like how much we love the baby stage and big families and Christmas morning, the funny thing our husbands say, and how hilarious it was that I fell asleep on the plane feeding Nella and woke up to find she had long been finished and my boob had been hanging out for God knows how long.
I loved meeting Heather. And I loved adding another notch on my ever-growing experience belt that confirms what I have come to deeply know…that the world is full of people who are very different from each other…but who are alike in so many more ways.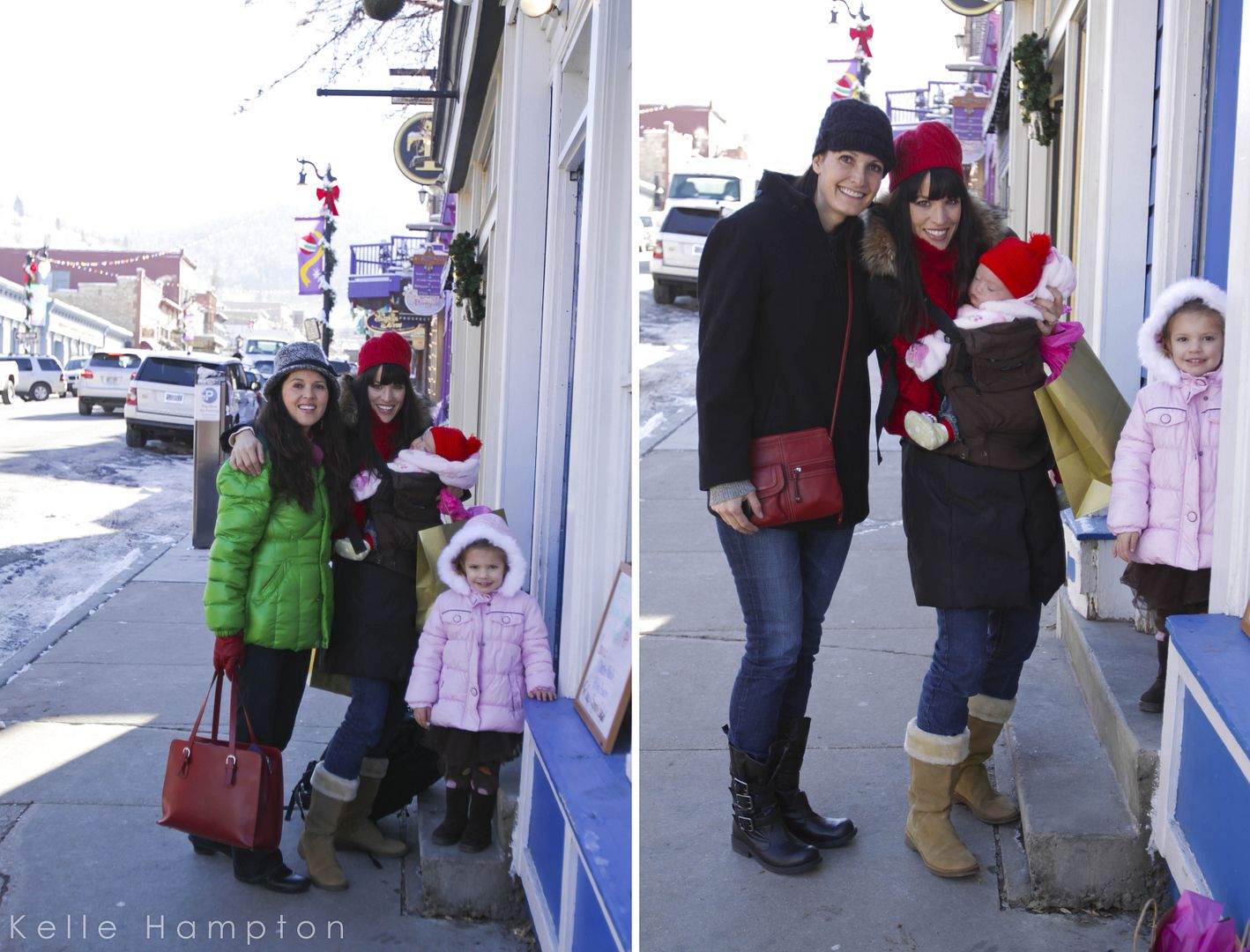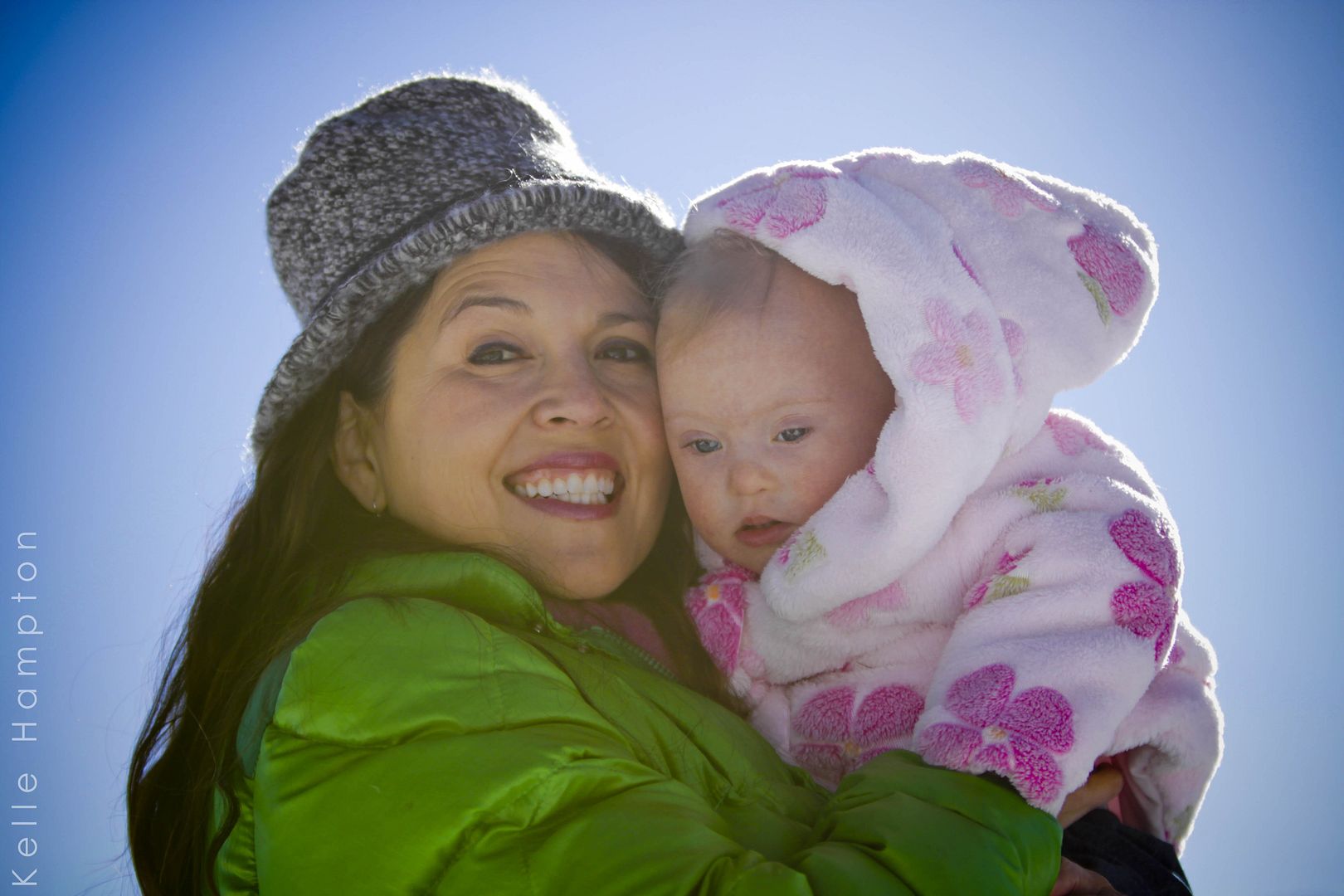 As we followed Heather back through the mountains toward the airport, I learned we are alike in one more way…our passion for capturing a picturesque moment. We passed a big white barn, tucked in a vast white valley. I wanted to stop and grab my camera, but we were following her and I didn't have time to honk and stop her. Alas, Heather had the intuition. She called me as we passed just to see if I saw it too…that big white picturesque barn.
And yes, Nella loved the snow. And never complained once about the cold.

I have no idea what's up with my hat. It kept sliding up my head, and it looks like a bowl.
And thank you to my dad's friend, Pat, who found Nella a winter coat in the nick of time for 70 cents at a thrift store.
So, there you have it.
Utah is beautiful, but it was time to come home.
So I said goodbye to the mountains, craning my neck past the guy next to me on the plane to get my last hit.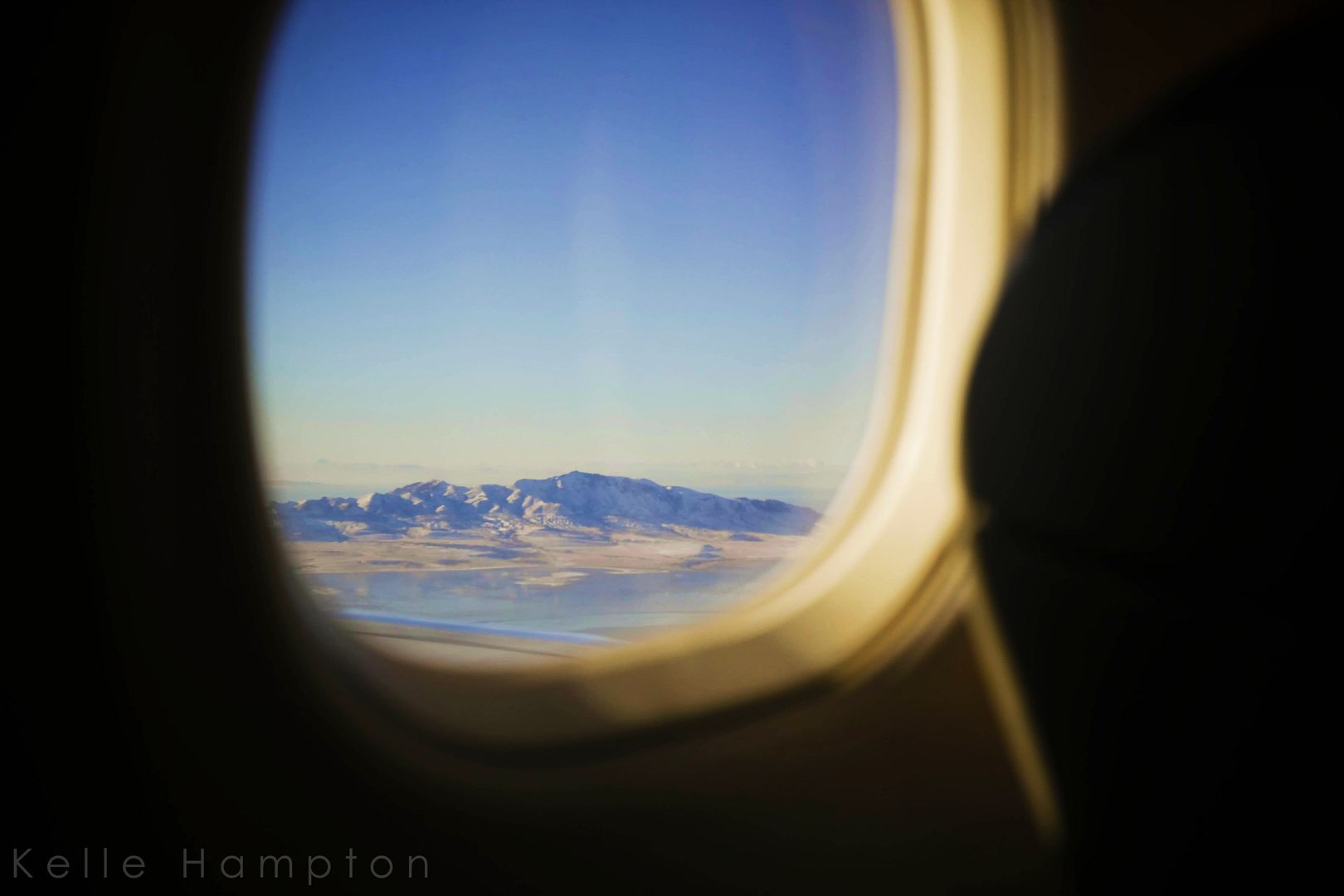 This morning, amid the mess of a suitcase heaped with dirty laundry and a bedroom begging for a four-hour cleaning blitz, I heard another voice, spoken quietly within me.
You. Have. Arrived.
Home. To messes and to-do lists, but to where I belong. And to my girl who I missed so much.
And I had to smile when, past the play-doh mess on Lainey's table this morning, I caught a glimpse of Utah at home.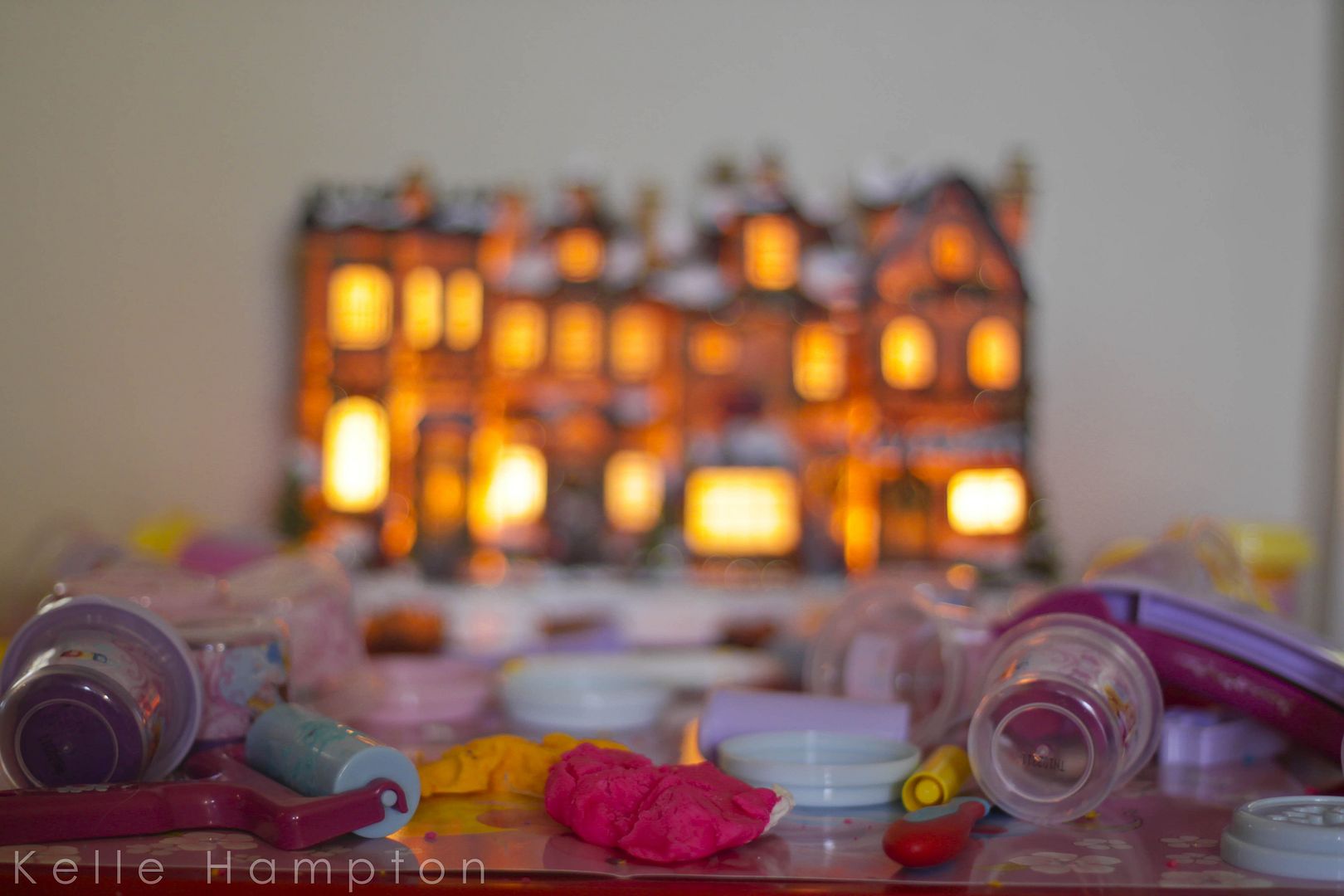 Yes, we have arrived.
And winner of the Heal My Sole giveaway bucket is Comment #580, Sarah Pomranka: Come to Colorado. We do all that stuff; fireside lattes, mountain-fresh powder, holy-fourteen-thousand-feet mountains goodness. Utah has some lovely spots and all, but I'm partial to CO. Prolly cause I live here. 🙂
Sarah, please e-mail your contact info to: [email protected]
Enjoy your weekend.