New York totally slayed me. Even though it rained.
It didn't stop us. And I love that about my dad. Because he is always game for sucking the marrow out of life with me. Even if there's only two hours left on your last day there before you have to hail a cab to the airport. And it's raining and gray and not very going-out weather. And anyone else would say what the hell, let's just chill. Nope. Not my dad. We got umbrellas and strapped the baby in the sling. Checked our suitcase at the hotel desk and ran crazy-like down rainy streets–laughing, drenched in electric city enthusiasm just as much as soaking rains–to drink in the best we could get out of those last precious hours. And we had some of the best moments of our trip in those last hours.
But then again, that's kind of hard to judge. Because there were just so many best moments.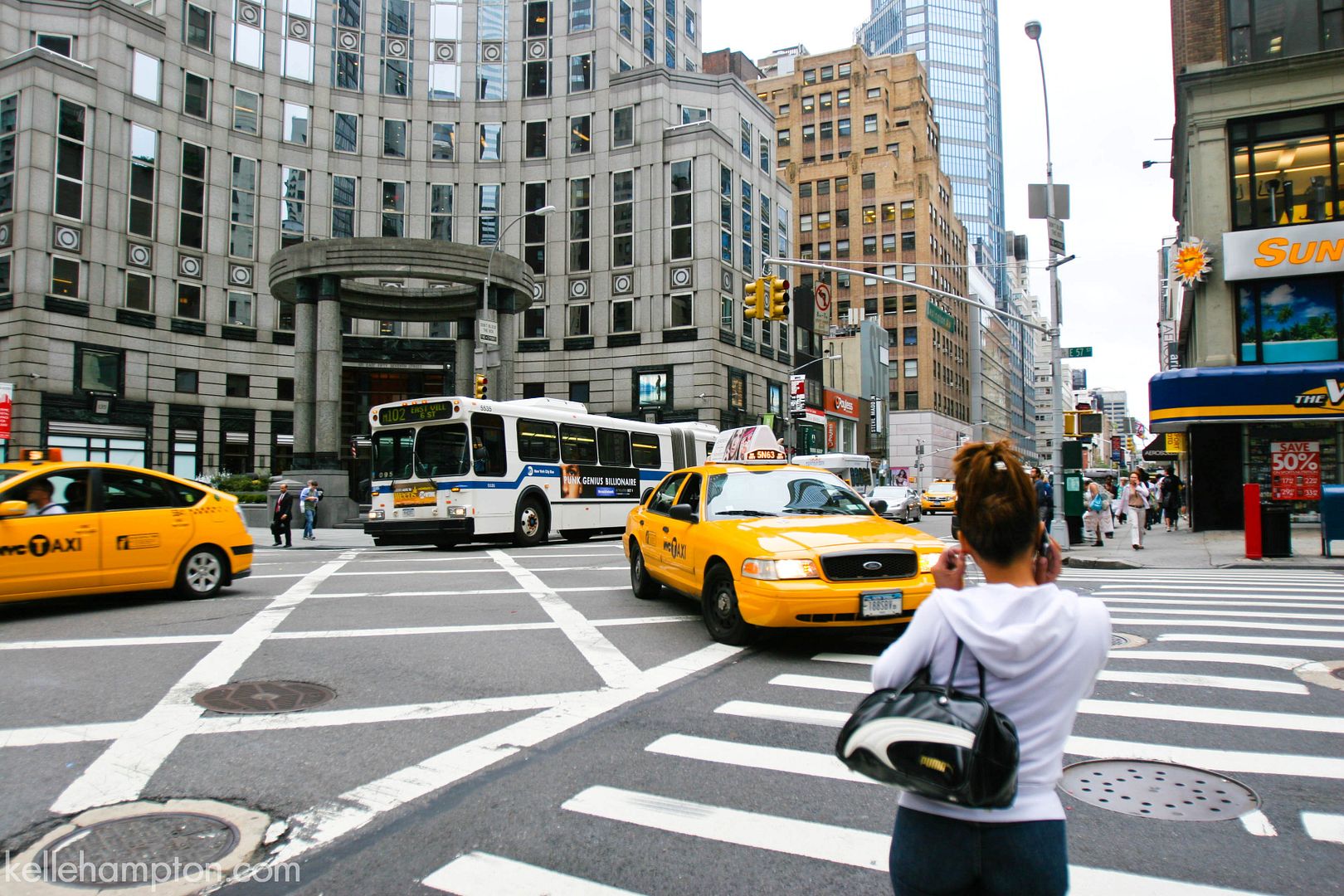 What this?
Oh, that's just Tom Petty. That was just back stage passes. That was just a few rows back throwing my hands in the air to the chorus of Free Falling and feeling very free and falling and utterly in love with that moment and basically everything about life in general. Dude, if I had a lighter I would have put it in the air and lit the freaking place on fire. And it's not even because everything is just peaches in life. It's not. It never is. Today was figuratively a rainy day. But, Dude…there's always moments–more often than not–that you're sitting there in Seat 7K at some fabulous concert surrounded by people you adore and they're playing some soul-stretching chorus that makes you woo hoo like it's Mardi Gras…and you can't help but love the bejesus out of everything you have. And I make no apology for being in love with life. Even when it's raining.
Oh, where do I begin?
The color and details of the city consumed me. The intricate architecture. The way the gray skies cradled the shoulders of the buildings just so and tunneled the rain into this even soft scatter that played as just one more instrument in the symphony of city sounds. The welcoming face of front doors that lined the streets and accompanying windows embellished with spilling blossoms and greens…seriously.
The sounds. So far from my ocean waves and wind-rustled palms but strangely comforting in a different way. The rumble of the trains, the beeping, the buses braking, the people, the footsteps, the white noise of voices and engines and productivity all sang the song of many people–of all different kinds…all going and doing and being. And that ever-existing promise of the big city that good things, big things, important things, inspiring things…will happen.

14th Street Subway, Chelsea



Grand Central Station



My lovely ship-inspired room at The Maritime Hotel in Chelsea

The skies were clear on Tuesday for our picnic in Central Park. Oh, Central Park. Charming to say the least.
And with the cooler temps and calm skies, it felt prematurely Autumn which, I'm certain, was Mother Nature's way of slapping me a big fat high five to my right hand. Why, thank you. I see your acorns and your crunchy leaves and I raise you one girl-in-tights on a picnic blanket and a very happy mama.
And then just when you think Holy Crap, this can't get any better, you hear this clippity-clop and a white horse-drawn carriage comes strolling by. And I thought our park was cool because it has a twirly slide.
We sipped our coffee. We ate croissants. We stretched our feet across our tablecloth we packed for this very occasion and watched as Nella's little eyes widened and her legs kicked, and I'm pretty sure she knew where she was and that it was special.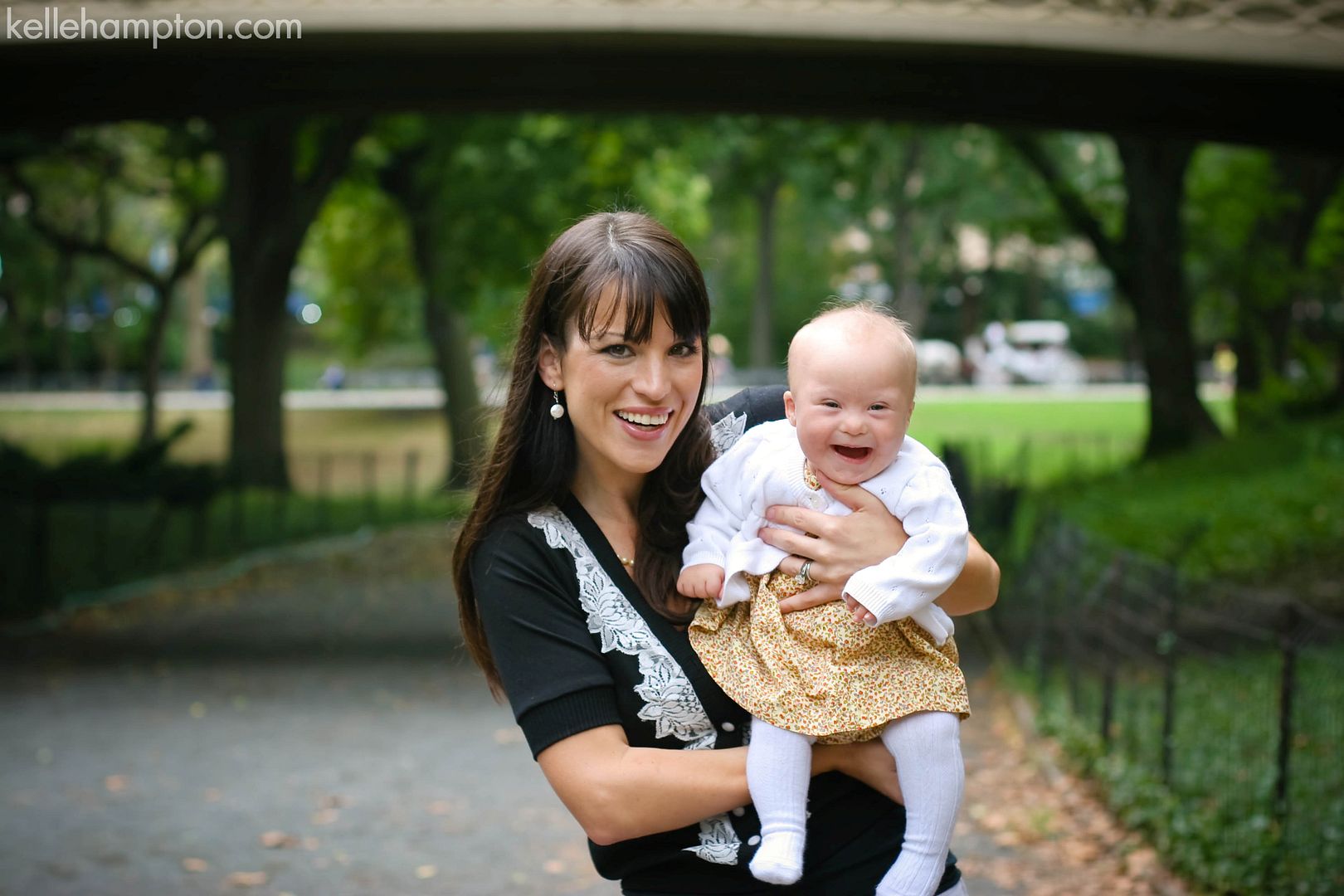 And in checking off Bucket List to-do's, we ambled down the steps into a New York landmark, Serendipity, for frozen hot chocolates.
…and better than the hot chocolate was the company we shared. I had the beautiful privilege to meet KC, who some of you may have come to know through the amazing quotations she's been leaving on the blog since Nella's birth story.
KC is wise and loving and her beautiful soul has shared comforting words over these months. She has a niece with Down syndrome too…a spirited little thing I've only seen pictures of but feel I know through the way KC has talked of her. And though we had never met in person, it felt as though we had. We circled around a table–my dad, Nella, KC, another friend and I and spoke of the joys of babies and family and the heart of NYC. And there was love…so much.
And speaking of love…
…my friend, Meg.
Out of all the planets aligning and very meant-to-be moments arising from that blessed January day when our second beauty arrived, my friend Meg is one of them. We were meant to meet for various reasons but mostly because there were a trillion good times to be had.
And she loves my girl.
And she is just as much kind and good and loving as she is fun and beautiful and city-girl chic. And getting to spend the weekend with her was worth the 1100 miles. Every one of them.
Not to mention, she introduced Nella to another boyfriend. Don't tell Cash and Rocco. Meet Otis–a.k.a. "Oti"–just a handful of pounds of edible love and cheeks that smell like cookies.
We kinda love him.
…and all the friends we embraced in the big city.
I miss the corner flower stands.
And St. Patrick's Cathedral.
I miss watching my girl take in the sounds of the subway.
…and I miss Tom Petty.
And to our NY friends, new and old…we love you.
I may have left the bright lights of the big city, but both my littles are back together and my heart is complete…in the smallness of our home and our sea-kissed town.


And pulling from the KC archives tonight…
"Strange is our situation here upon earth. Each of us comes for a short visit, not knowing why, yet sometimes seeming to a divine purpose. From the standpoint of daily life, however, there is one thing we do know: That we are here for the sake of others…for the countless unknown souls with whose fate we are connected by a bond of sympathy. Many times a day, I realize how much my outer and inner life is built upon the labors of people, both living and dead, and how earnestly I must exert myself in order to give in return as much as I have received." Albert Einstein
Good Night, New York. Good Night, Florida. Good Night, Moon.