Key West.
Where hula hoops randomly dangle from street signs, a calm reminder never to take anything too seriously, I guess.
And the not-so-subliminal messages of the parrot-colored town sank into my soul, a consistent reminder…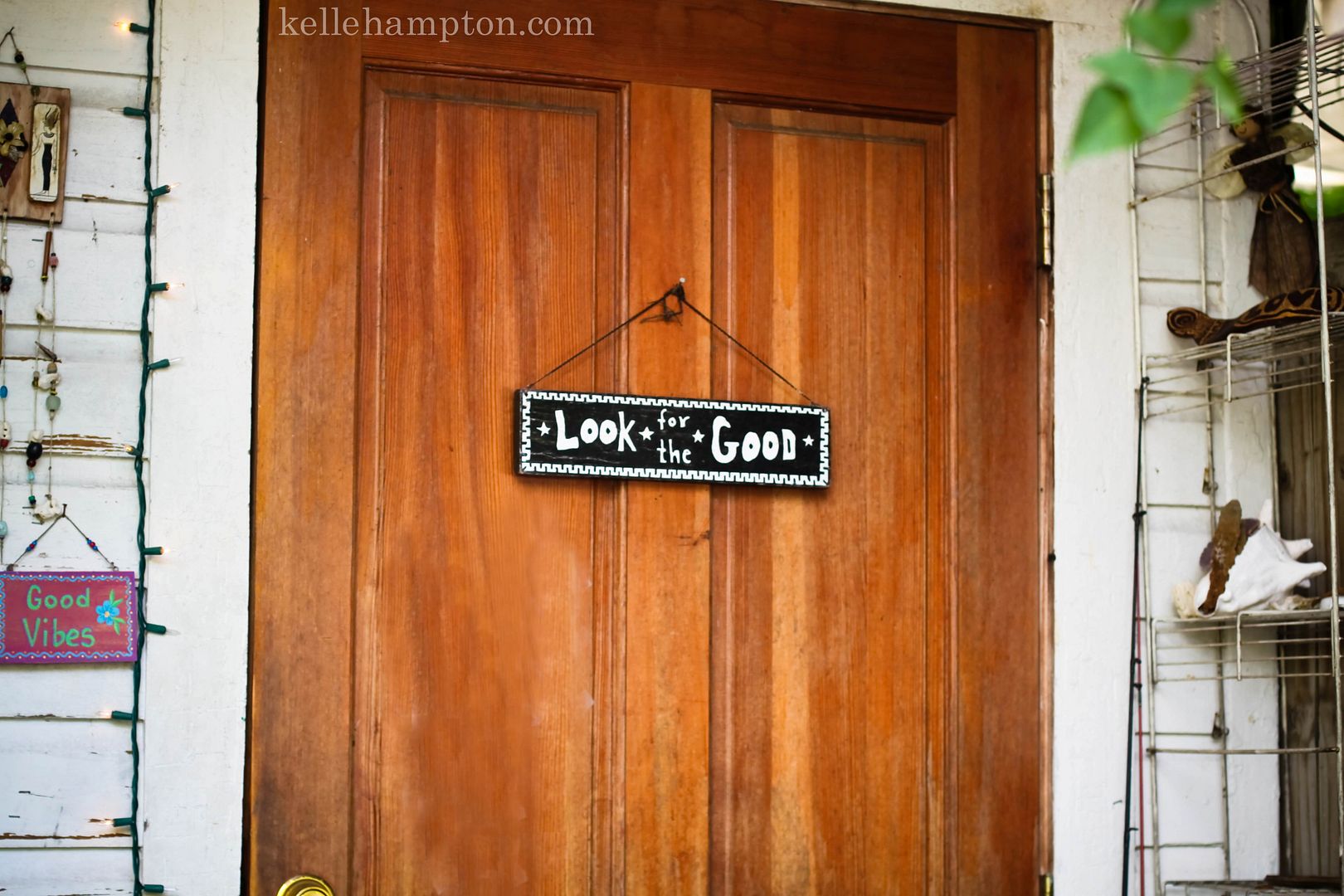 We started our trip Tuesday morning packing the car to the brim with the essentials—suitcases, bathing suits, sunscreen—as well as the equally important non-essentials—granola bars, Sun chips, carbonated beverages, a bag of books and flashcards and toys that play noise, making a five hour drive with a baby a little more bearable. We sailed across the long strip in the Everglades, pointing out an alligator snout here, a colorful orange tree there. The sky was blue and vibrant; the car passengers calm and happy.
And then from there, it was bliss. Morning coffee on the balcony overlooking the ocean and evening beers at Hogsbreath overlooking the vast color and diversity of a town that has proclaimed itself One Human Family. Friendly cats roam the streets and curl up in shelves in little corner shops. Curious chickens wander through town, cackling and crowing and fighting the pigeons for their turf. There is so much flair here–so much who-the-hell-cares here.
And we walk and we walk and we walk, winding through gardens, a kaleidoscope of brightly-colored buildings, rickety stairs, soap shops, open bars, street misters, jugglers and fortune tellers, and cats…more cats.
Poppa hoists Nella over his shoulder where she slumps into a comfortable snooze. I offer him the baby carrier but he guffaws and says something along the lines of We've been holding babies without those silly things for a long time, and somewhere I'm sure my grandma—the one who rocked her grandchildren to sleep and laid them down on a pile of blankets long before the days of Pack N' Plays—is smiling.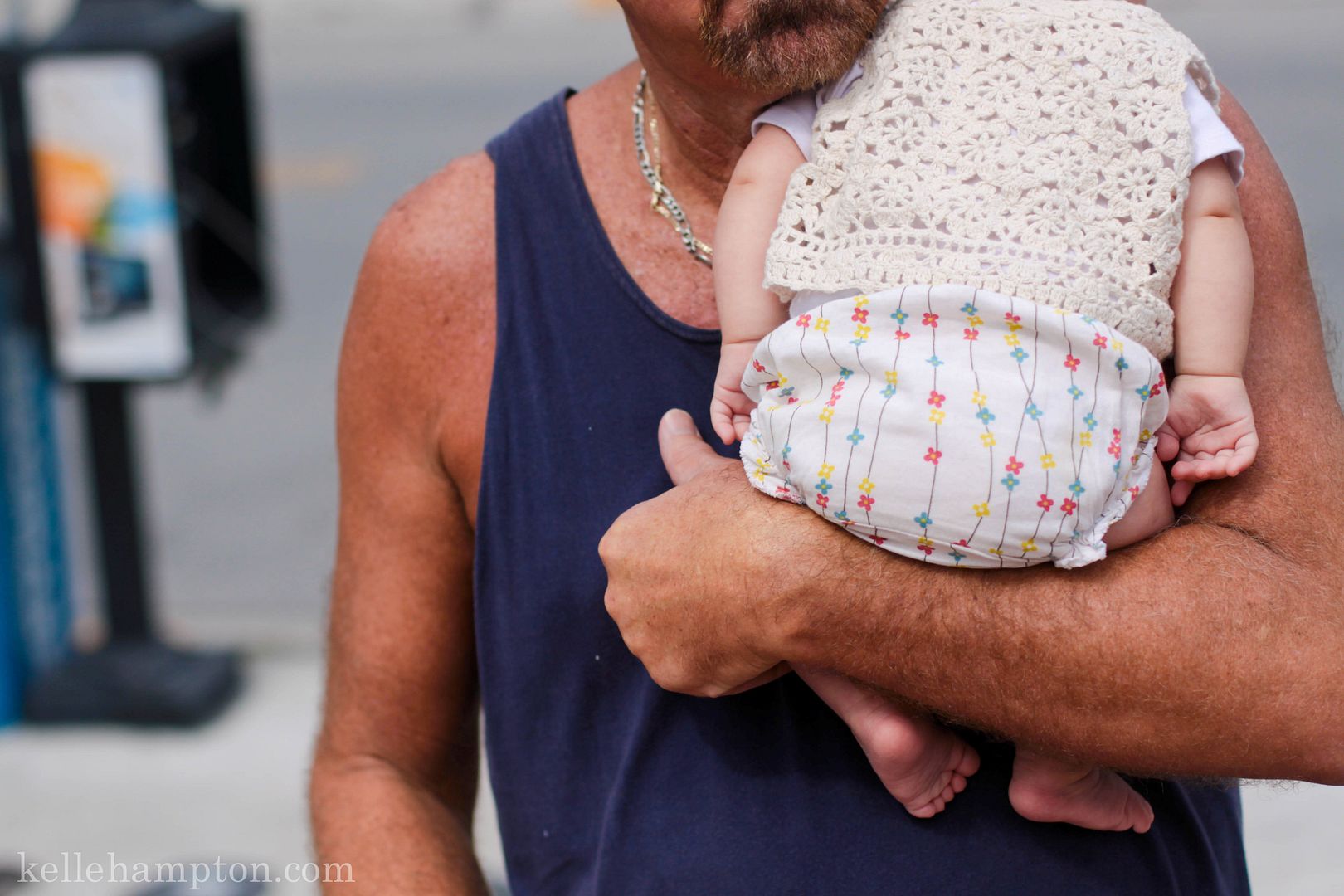 We return to our hotel at night, sharing a spaghetti dinner in Poppa's room and late-night cookies. And later, I soak in the deep tub with the bubbling jets and close my eyes, entranced in the cloud of steam and hum of hot water. It is quiet and calm. It is the first time our entire family has been able to relax in a hotel since before Lainey was born. I am thanking Poppa and Gary in my head over and over for treating us. I am grateful.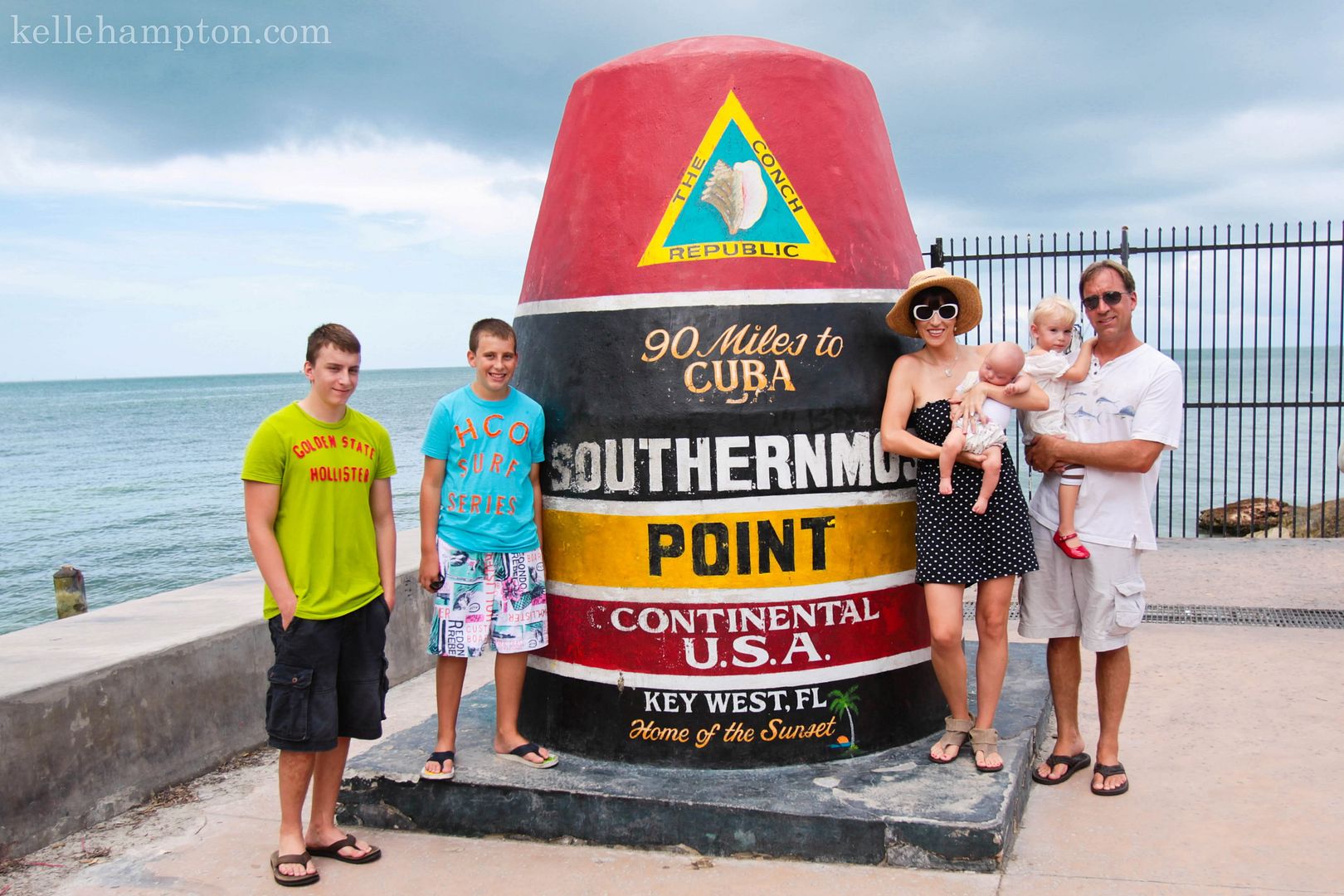 There is much to be thankful for. There is much to enjoy. On the way home, I watch as the sun shines its golden face on my girls. They are happy. And so am I.
The little one peeks over the plastic edge of the carseat and catches my eyes…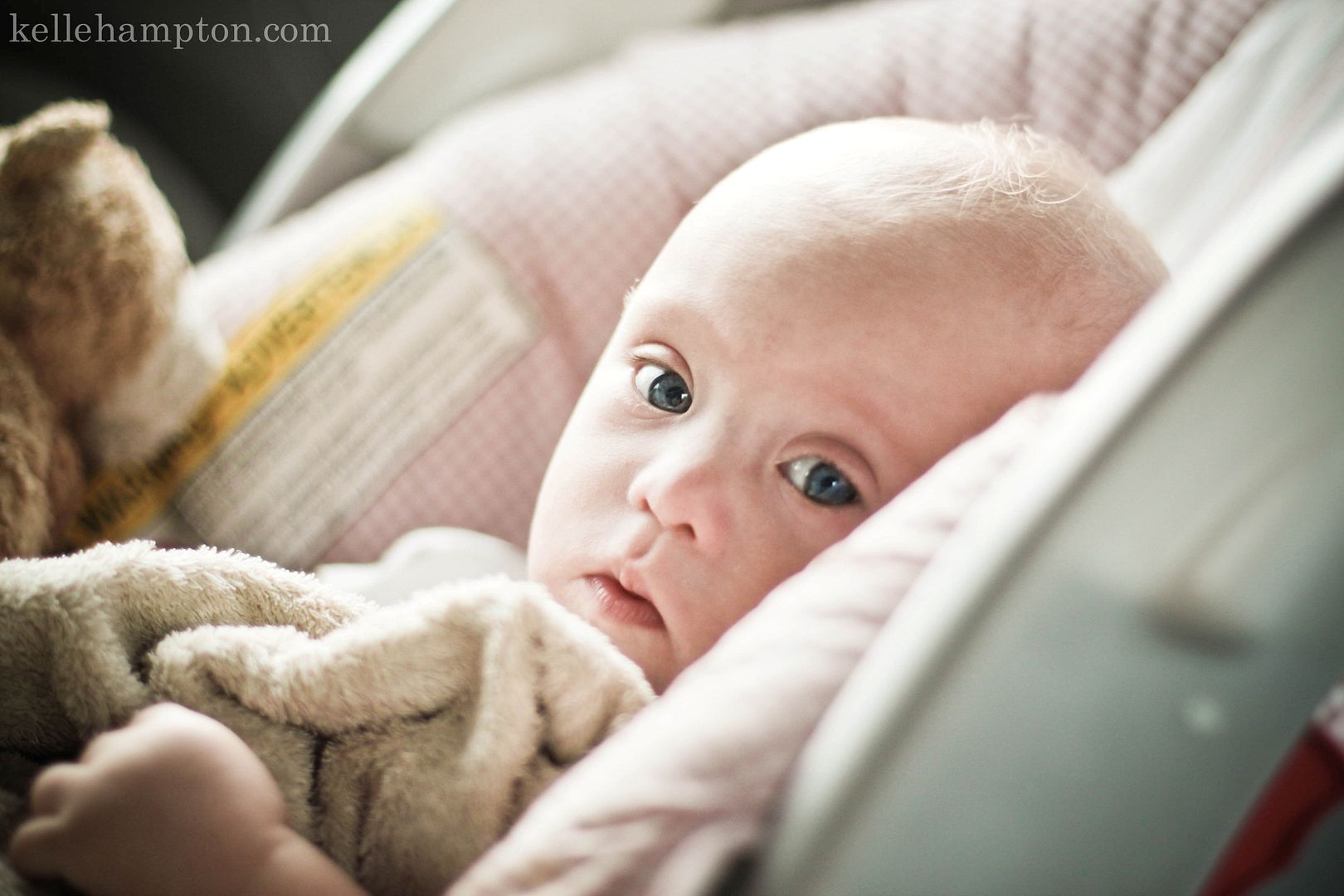 And rewards my affection with a grateful grin.
I am in love with Life.
Our weekend in review…
Thank you, Poppa & Gary so very much.
And now for a grand giveaway.
Poppa (my dad) & Gary's vacation rental business is giving away a 3-4 day Labor Day weekend stay (valued at $750) for up to 6 persons at one of their properties at Bonita by the Beach (exact dates and properties to be arranged with winner after selection). If you are able to travel labor day weekend and provide your own transportation to and from Naples, please visit their site and click on the "contact us" bar. Fill out a submission form, include your e-mail address and in the comments, write "labor day giveaway." Submissions will be numbered respectively and the winner will be randomly drawn (generated by Random.org) and announced Tuesday, July 13th.
If you can't travel Labor Day weekend and are planning a vacation for later this year (or next), mention the blog and receive a 10% discount on your rental.
Look for Good…and you will find it.