dear diary,
just outside the cincinatti skyline tonight…
my, how i love the big city. i am completely electrified by the energy of clouds hugging monstrous buildings, taxi line-ups, enticing windowfronts, and huddles of pedestrians making their way to city adventures..and i imagine they are all very important and off to do something fabulous…and if that isn't the case, i never want to know otherwise. if i had one regret in life, it would certainly be that before i settled down into this blessed little life, i would have lived in a great big city all by my lonesome and painted some colorful city chapters in my book.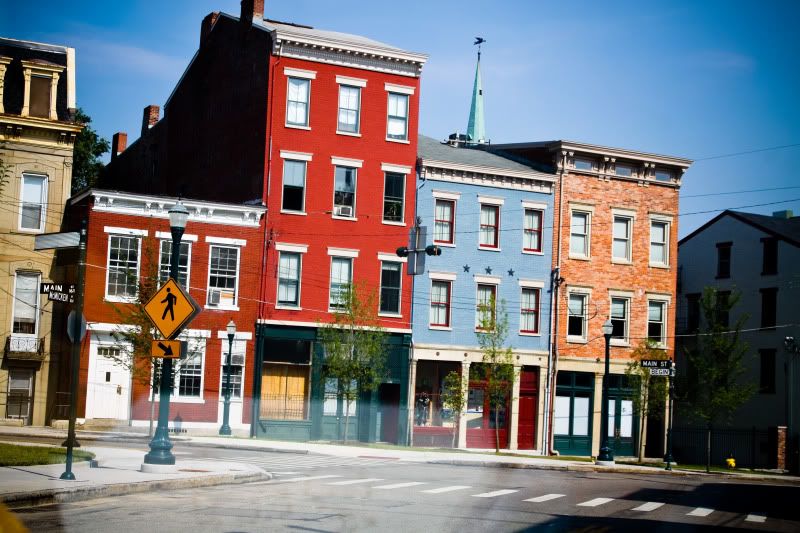 speaking of colorful…my oh my oh my. my heart skipped a beat in northern tennessee this morning where we ascended, ears a-poppin', into this gates-of-heaven-ish scene. we were level with the clouds…clouds that frosted rounded summits of lush green.
heidi drove today while i lazily lounged, feet propped, in my passenger luxury box. it felt very jetsons, in the middle of nothing but mountains, receiving e-mails (oh, how fun to have a comment pop up here and there so far from home!)…
…uploading images, editing photos. in a car. in the mountains. with electricitry-transfering contraptions. we have it way too good.
and can i just say, i am blessed to tears with this little who has taken all the good things i know her to be and rolled them in magic and uneartlhly goodness to deliver an oscar-winning road performance. she is quiet and calm for hours on end, satisfied by nothing more than our close presence, a random reach of my hand to pat her leg, a patty-cake here and there…and her beloved puppy. my expectations, although high, have been exceeded.
and that's a patty-cake stance. let's just say she has a wide clap span.
and here's where i go nuts.
day three?
holy holy holy.
it's been beautiful.
my favorite moment, by far, finding this hidden treasure of a town…
jelico, tennessee, tetering near the kentucky border and surprising us with its smoky mountain charm.
like its really old downtown with striped awnings shading mainstreet treasures like ancient hardware stores, antique shops and a barbershop with a handpainted sign. but its greatest little gem?
indian moutain state park…nestled between a mountainy lake and an old rail-road track.
not a soul was there except for an old man in a rusty pick-up truck who drove by and advised us all southern and friendly-like to watch out for snakes.
not a one we saw.
instead, we basked in the gloriousness of it all…
let the kids sink their piggies into cold mud…
unleash their energy in grassy fields…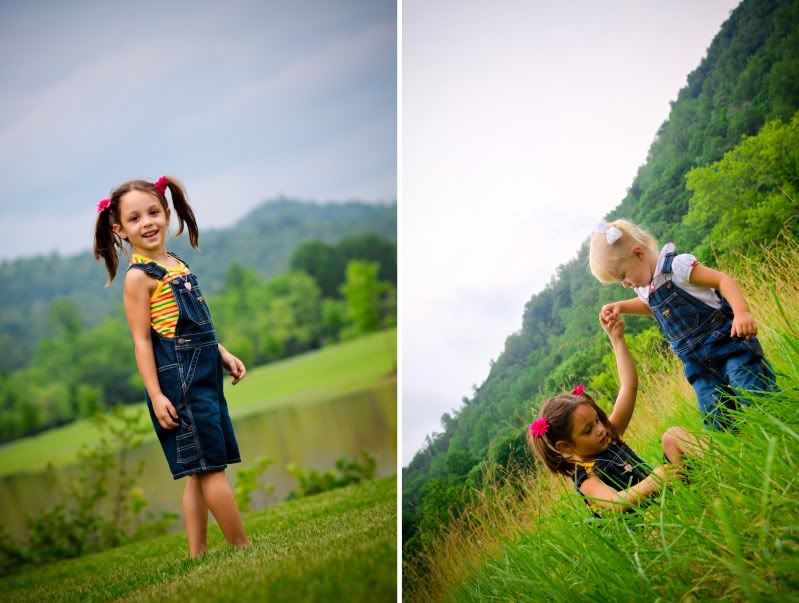 conquering leach fears and venturing into the refreshing mud-bottomed lake of sweet little jelico, tennessee.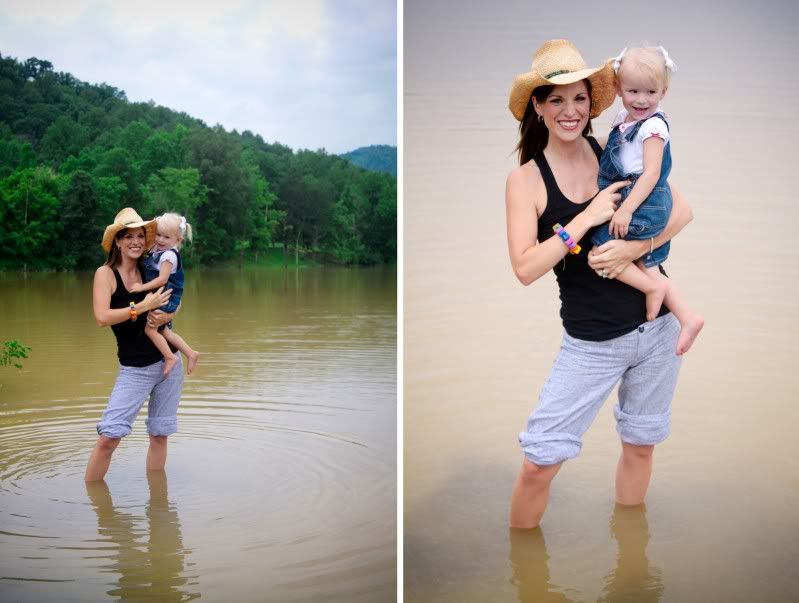 another one of those moments where my brain is shouting to every sensory receptor it can reach, 'this is beatiful! this is fun! this is sucking the marrow out of life!' i swear, it says that, and while i am tempted to apoligize for the number of mama/girly images, i cannot deny that i love these pictures and this happy little day and if i had a hundred more of my soul-satisfying moment with my girl and my mountains, i'd post those too.
thank you, heidi, for capturing these!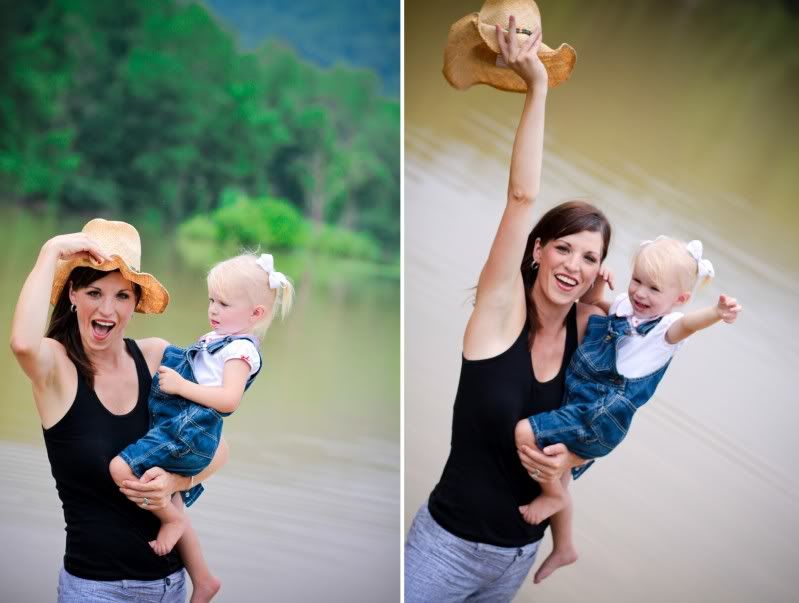 i'm so used to my palm trees and coastline…and lord knows i love them…but a change in scenery and something new and beautiful to be a part of. oh, it was heaven.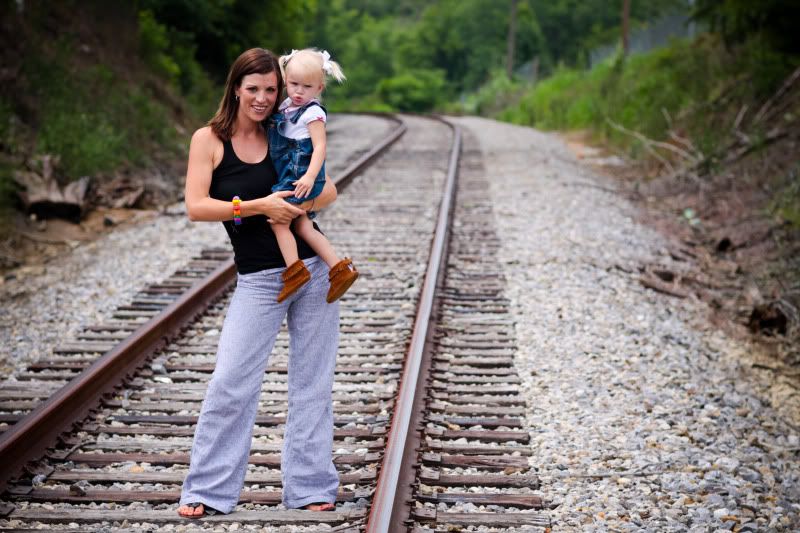 i so found my inner country girl…
…and missed my cowboy boots back at home.
and the day could have ended there and day three would still top my list…
but then we laughed and talked and if-booked our way through the bluegrass hills of kentucky into ohio where we decided to make one more stop…we don't want it to end. it's that good.
we treated our tired little roadies tonight…took them to steak n' shake past eight…in their jammies where they lined up on cherry-red barstools to lick pillows of whipped cream off chocolatey malts.
there's a sad aura settling in that this road-trip is coming to a close. we're doin' it every year, we decided…and that alone is something to look forward to.
tomorrow, we will roll into our home-away-from home to be welcomed by family. yeah, that will be pretty nice too.
we still miss the daddy…even more than before.
we may be daddyless, but we did acquire two new spoons today…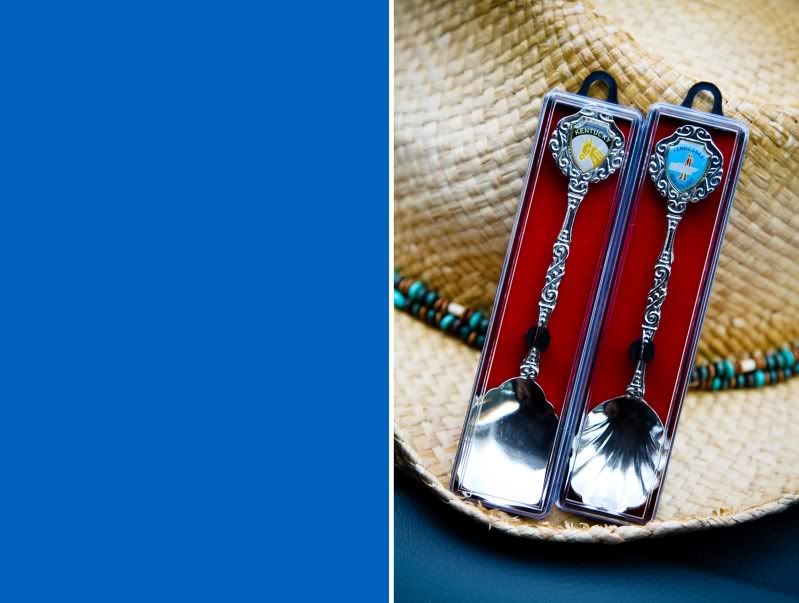 that and this boundless gratitude for every savored moment this trip.
today was completely and wonderfully…picturesque.