I've added something to the Bucket List this week: Learn how to play guitar. Because as one-with-the-Earth and family bonding and bug-slappingly wonderful as our camping trip was, it would have been just a bit more proverbial (in the unicorns jumping over rainbows kind of way, of course) if there was a guitar at the campfire to complete the moment.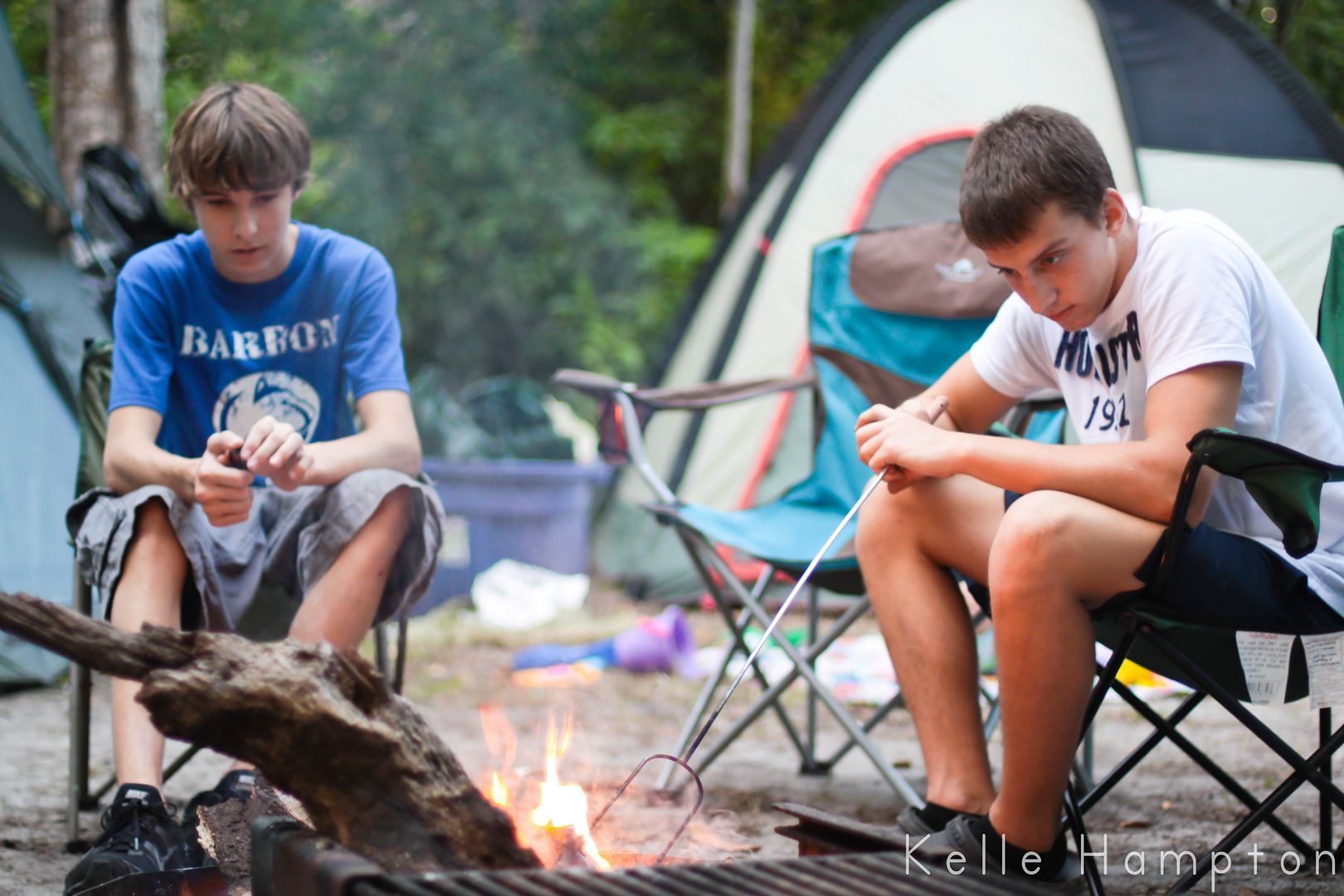 And everyone knows, as corny as Kumbaya and John Denver campfire songs are, there is no one cooler around a campfire than the chick who pulls the guitar out and starts strummin'. And everyone's all, "Dude! You didn't! You brought your guitar…Whoa!" It's gonna be me someday. Of course, I'll have some Tom Petty in my repertoire as well to keep it cool. Because sometimes unicorns like to rock.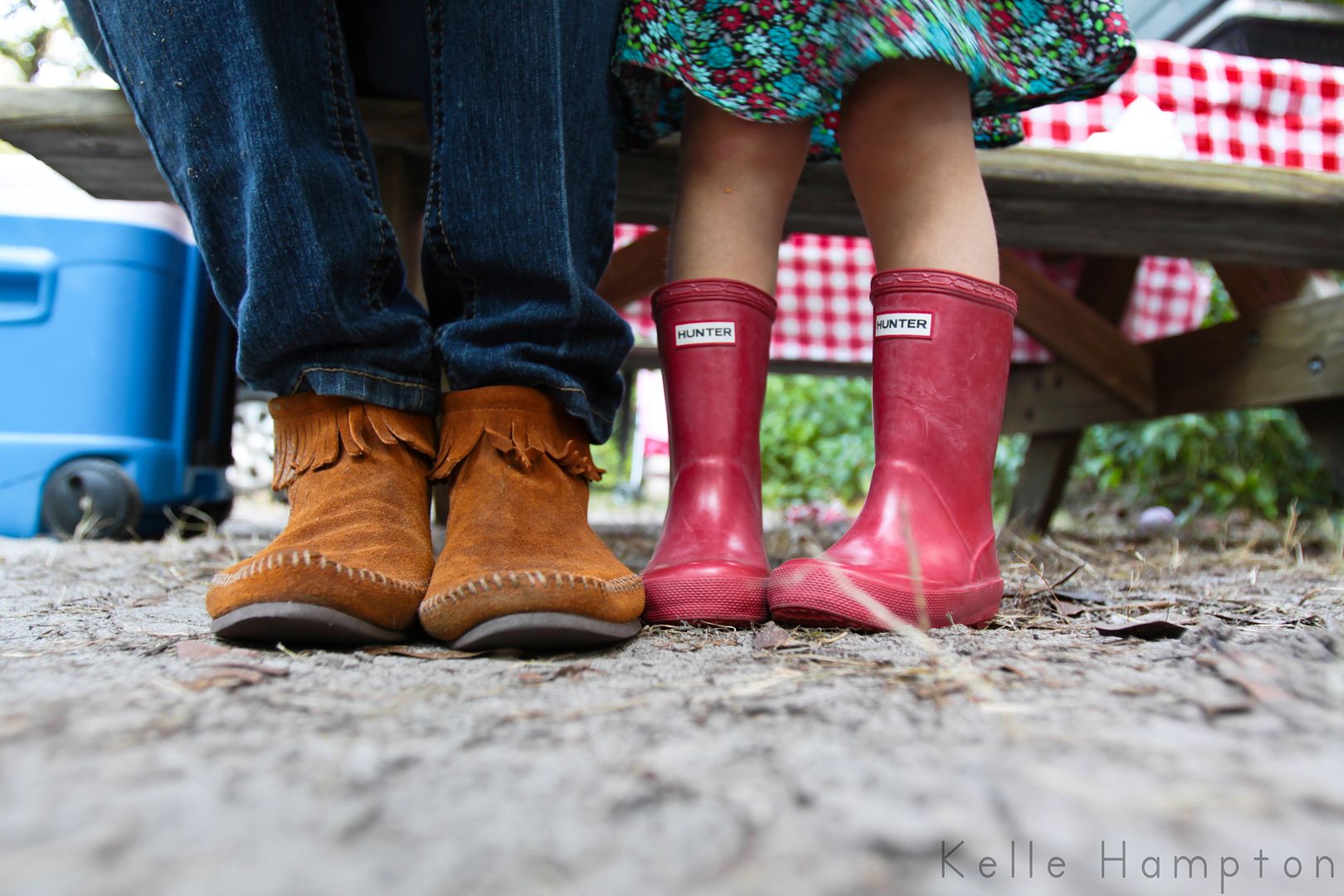 So, camping was a hit.
Our friends John and Charlotte joined us with Austyn and Brandyn's good friends, Ashford and Drake. Thankfully, we like them all a lot.
We've been camping here before, but it was Life Pre-Babies. There's something fabulously full circle about coming "home" to a beloved place after babies. Like renewing your vows. We loved it once already but now we're bigger and better, and setting up tents while watching your toddler play with twigs and balancing chubby baby legs around your hip while you're flipping pancakes on the Coleman grill has a way of making you love it all over again…and then some. I do, I do. I do take thee, Campground, to be our lawfully wedded place of good times, again and again.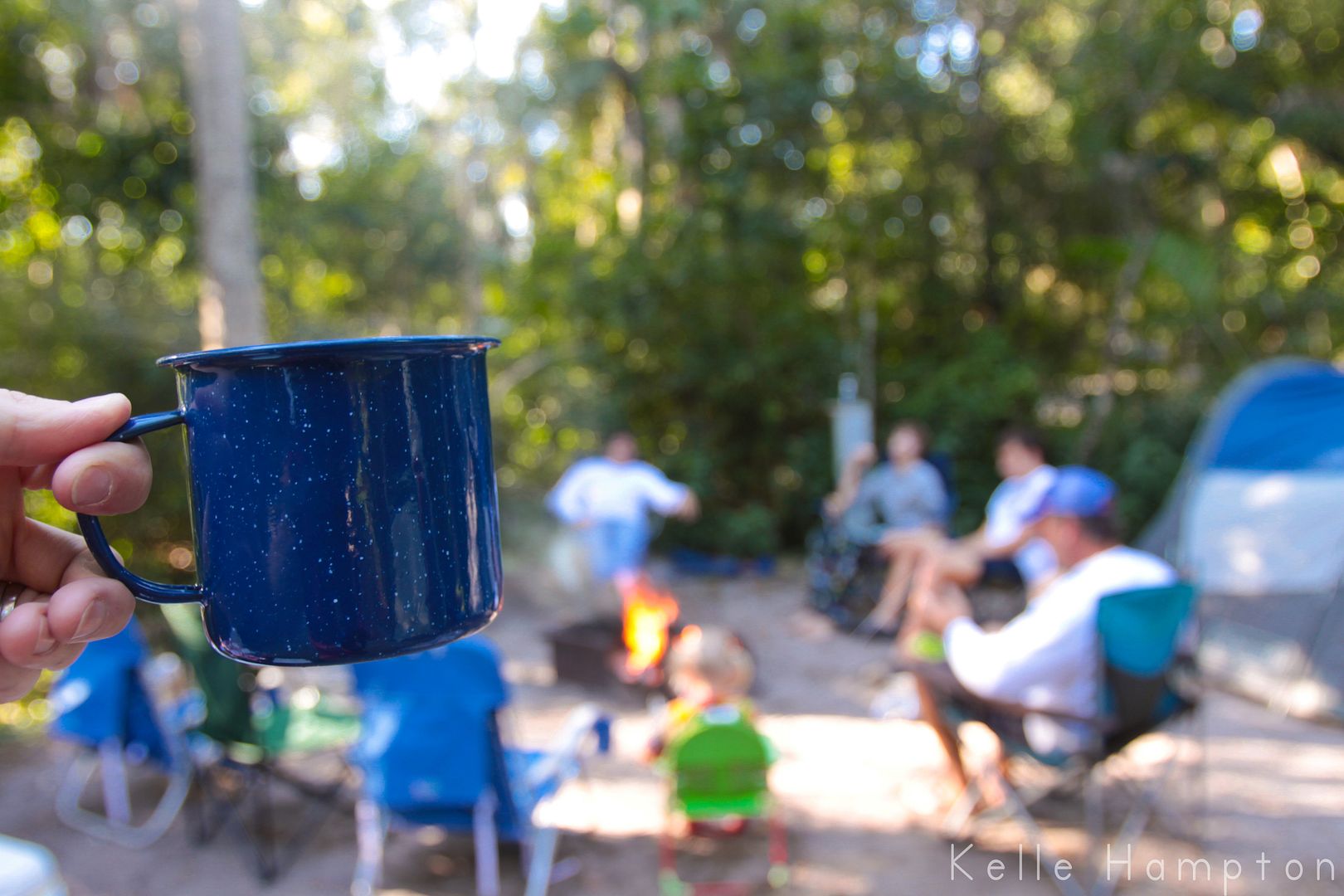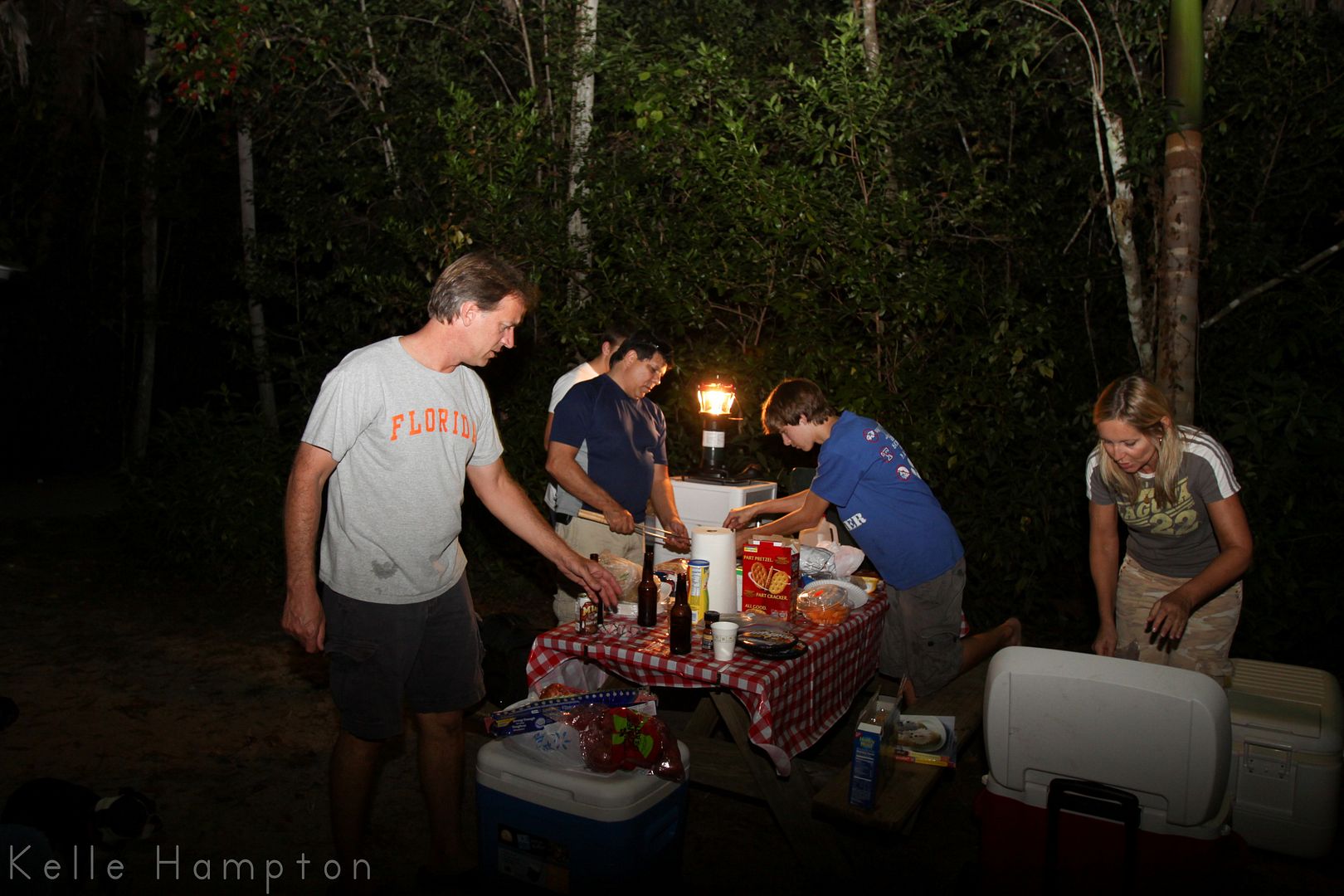 I love camp air–this dusty combination of loose dirt and thick gray haze from campfire smoke, and it's rich with this earthy scent that strangely makes me want to wear plaid and chop wood and catch fish.
I like boiling water over the campfire and making coffee that tastes that much better for the effort. I like sipping cold beer out of a tin cup. I like pulling my babies this close to me under the sleeping bag to keep them warm and imagining that winds are howling outside and our tent and my arms is all that keeps us safe from the big bad storm.
Mostly though, I like being together and feeling for a moment like all that exists is us, some hot flames, and this peaceful place that pulls you a little closer to the earth and all it has to offer.
And as all good renewing-your-vows ceremonies go, let there be photos.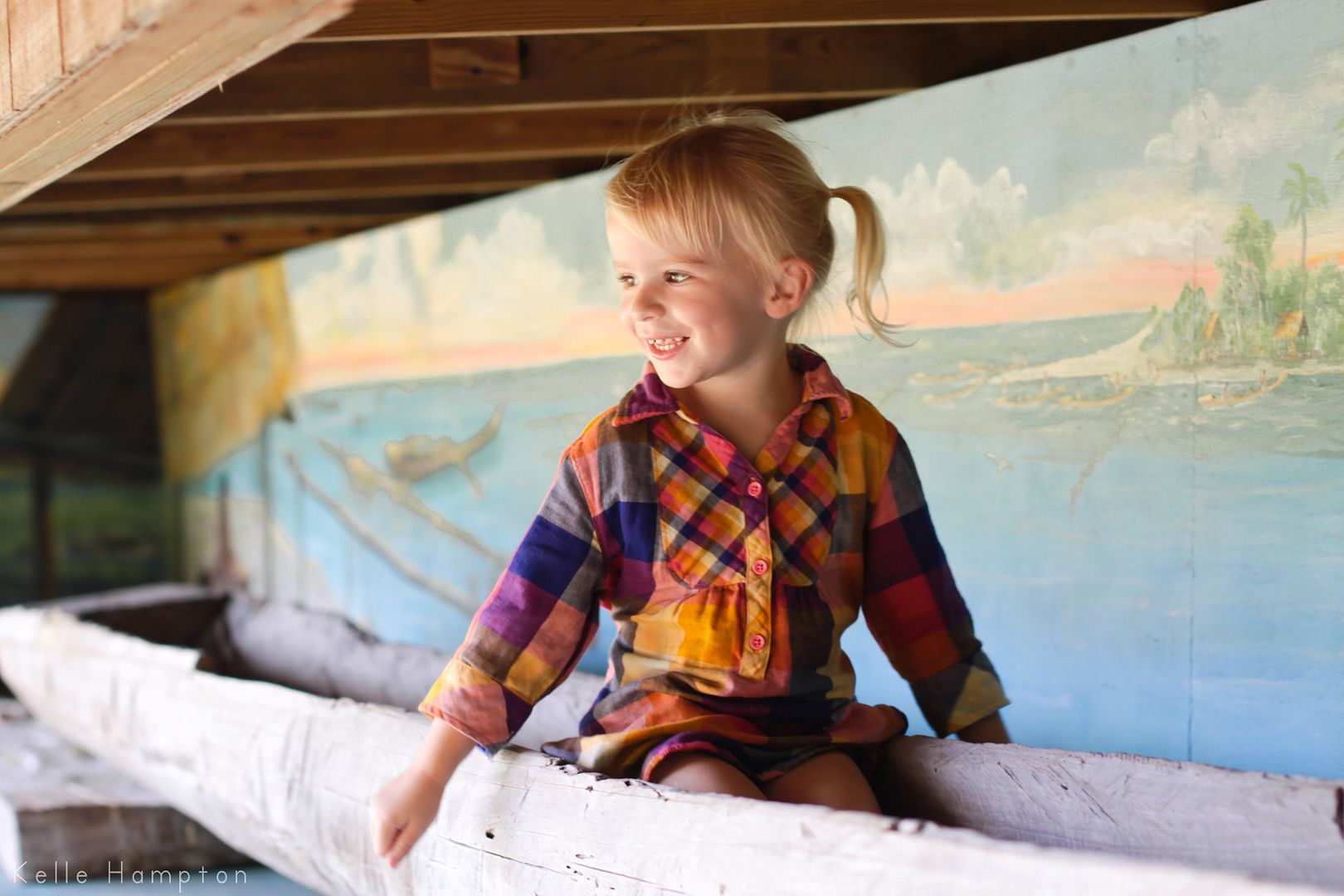 Have no idea what this picture's about. No one was sleeping but strangely, everyone has their eyes closed…even the dog. Funny.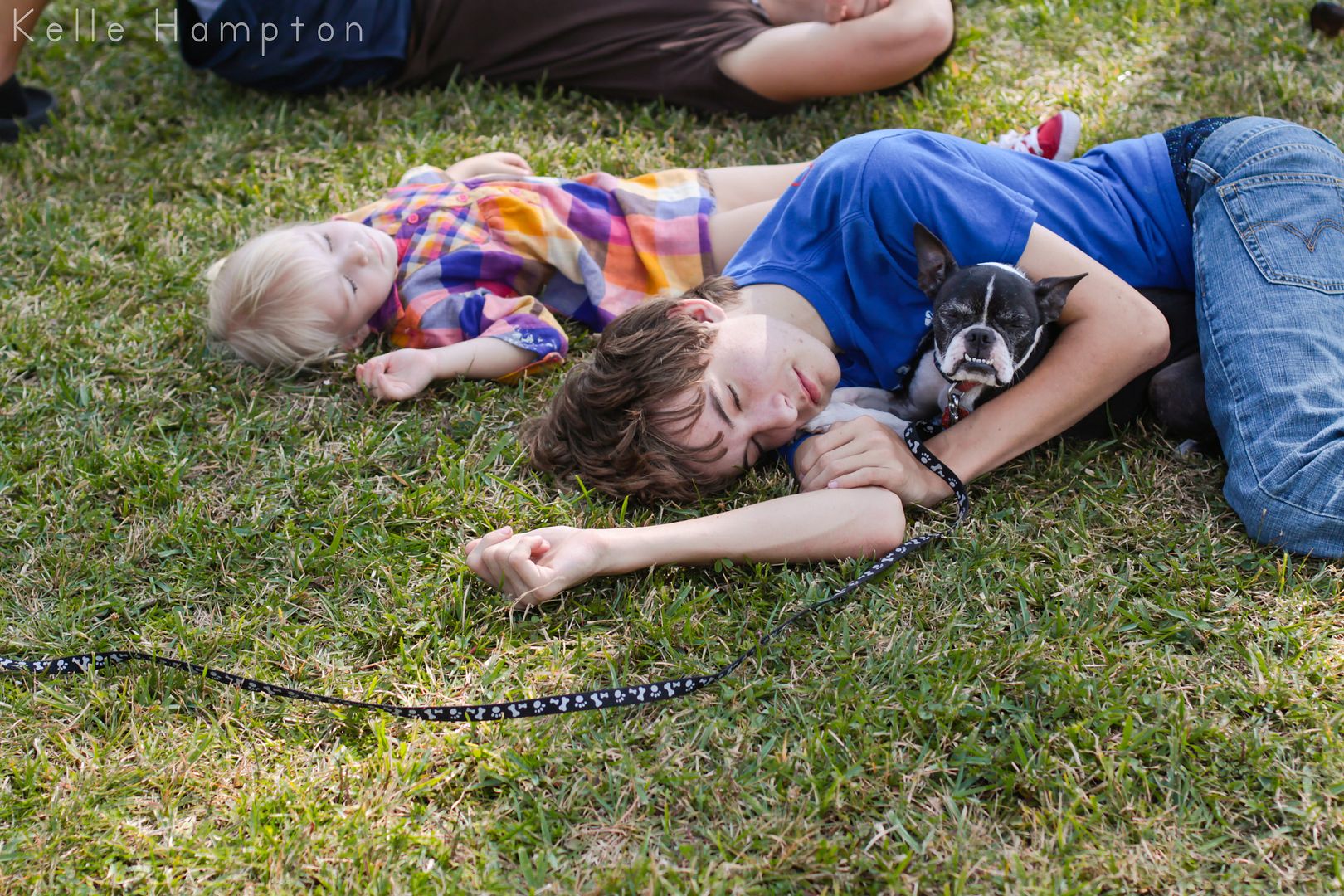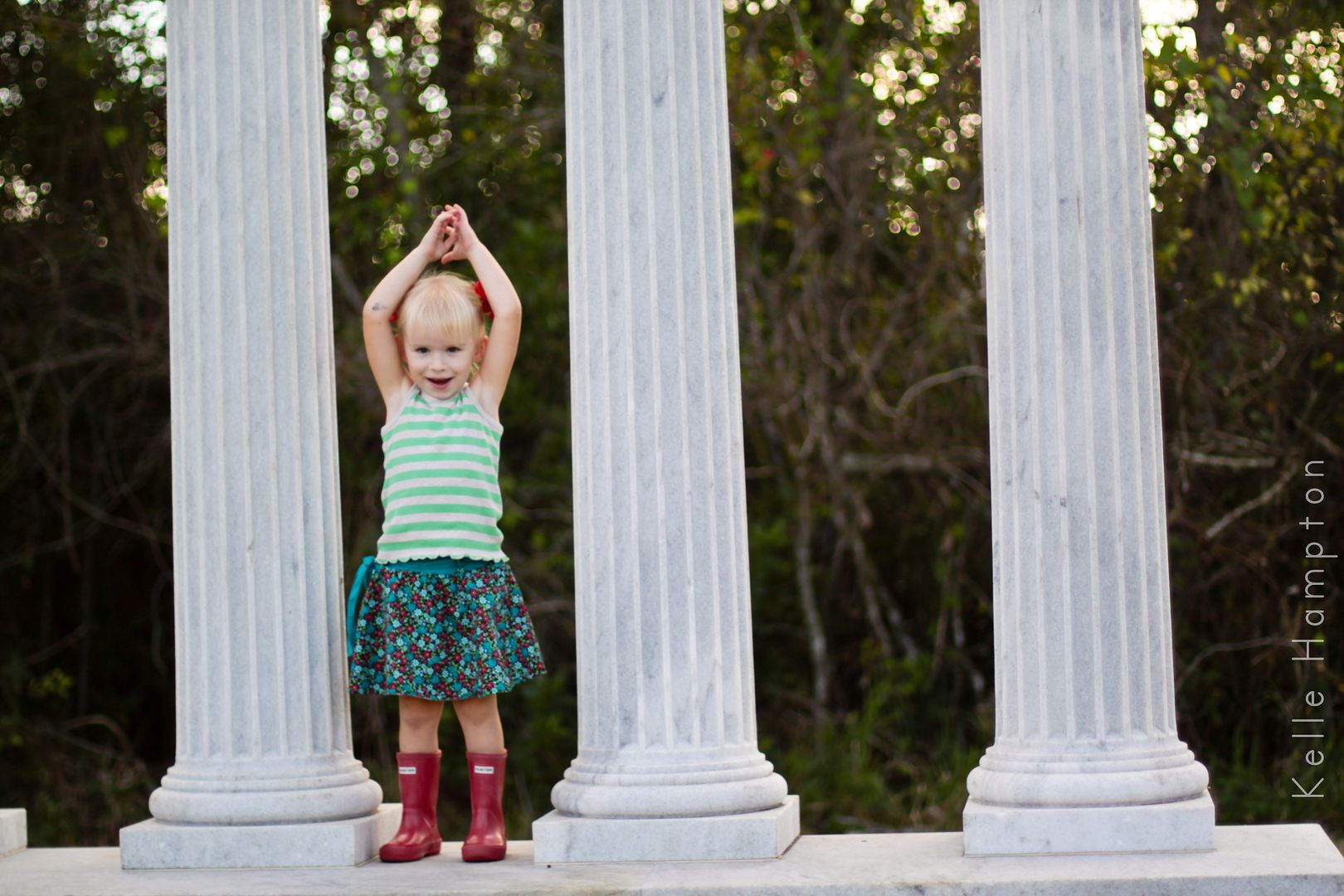 So, yes…if I had a guitar, I suppose I'd pluck out some sort of high-on-life song about now.
But, I have a fabulous new sponsor instead and a giveaway to go along with it.
Introducing, artist Mark Poulin. Mark is a metalsmith and enamalist and happens to have an incredible talent for creating fun conversation-sparking jewelry.
My favorites: my Tic Tac Heart earrings…
…and the family necklaces (can be worn as a set with one clasp or seperately as Lainey and I are wearing our Quadrapus).
Right now, mention "Enjoying the Small Things" and buy any three items and get a little charm necklace free. (offer expires December 6th).
Plus, Mark is giving away a $75 gift certificate to a random commenter on this post. Winner will be announced Wednesday.
And, one more attempt for solicitation. When we were kids, our homeschool group was selling M&Ms once for something–don't remember what, but we used to stand outside grocery stores trying to sell boxes of M&Ms. It was boring and ridiculously cold in the winter, so someone got creative and made up this little jingle "Would you like to buy some M&M's?" which we would sing and accompany our song by tapping candy boxes together. It was silly and slightly embarrassing but in that really cool this-is-kind-of-liberatingly-fun kind of way. Dude, people came by the droves to buy our M&Ms. The point of this story?
If I had a guitar and knew how to play it, I'd sing you a little jingle about voting for Enjoying the Small Things in The Bump polls. But I don't. You can still vote until tomorrow night (and you can vote every day). Right HERE. Scroll down and click "Enjoying the Small Things."
Hey, it's Monday. It's a holiday week. Somewhere it's snowing (I hear Montana, eh?), and Brett just changed our garage radio that plays 24/7 to a Christmas music station. Good times, Man. Good times.