This post is another Hallmark sponsored post. I am being paid by Hallmark to write it, but all writing, ideas and opinions are mine. Thankfully, Hallmark and I share the same idea–that little moments are to be celebrated and that good people, good efforts and good intentions deserve a spotlight. See Hallmark Life is a Special Occasion for more details, like them on Facebook, and/or sign up for their e-mail messages HERE.
This month Hallmark has introduced the theme of Inspiration. It began with the Unplugged Day challenge and ends with the idea of interviewing a friend to see how she tackles getting everything done during this busy time of year–back to school, new routines, meals, etc.
It's a question we, as moms, see all the time. In magazines, online, in forums, in books–there's a new movie dedicated to this very idea, and people in theaters will laugh at scenes like Sarah Jessica Parker arriving to work with pancake batter on her suit because–ha ha–we've all been there.
This is what women talk about over coffee. Like, "God, all I ever do is drive. To soccer practice, to pick them up at friends, to dance, to lacrosse, to cheerleading." And women nod their heads in agreement and then someone starts with how their baby doesn't sleep and how "Seriously, how do you have time to cook meals every night, Teresa?" And then Teresa says, "I haven't been out of these yoga pants in three days; how do you manage to put lipstick on, Sheila?" And Sheila suddenly feels the need to defend her lipstick by talking about how much time she spends with her kids and then looks over to April who runs six miles five days a week, so April's really going to get it. "I wish I had time to run," Sheila says. Poor April.
Here's the thing: Fitting it all in is like putting a square peg in a round hole. And I like to assume that everyone is doing the very best they can. That everyone loves their kids. That everyone chooses to prioritize in a way that works best for them.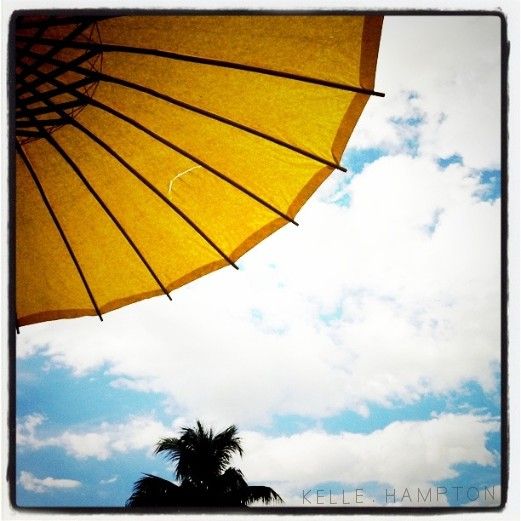 Yesterday's priority: Alone time on a solo walk in our neighborhood.
My fitting it all in works a bit like the Kentucky Derby. It's a constant race of horses that pull forward and fall behind. They all have their turn eventually of running free and confidently from the front lines, but the poor derby announcer's frantic commentary is always changing:
"And Family Dinners is in the lead but here comes Sir Craft a Lot from behind with Jog in the Morning gaining quickly. Date Night's coming in at fourth with Alone Time only five lengths behind. But wait! Family Dinners is falling in the far turn while Playing with her Kids takes the lead and here comes Writing at Night moving fast into third while Read for Pleasure comes down the center of the track!" And I would spare you the heart palpitations and tell you the outcome, but the race never ends. And that's what makes it work. I never have to feel guilty for the poor horse that didn't get his rose wreath because every horse has a chance to feel the hooves-slamming glory of First Place—even if it's just for a little while.

Laundry's falling behind by about fifteen lengths. But still in the race.

I'm interested in how different people approach this in life–how they prioritize and make juggling parenthood responsibilities work for their family. So I did my research. I called my sister, my friends, e-mailed my cousins. I looked to women who inspire me and I asked them what's most important–what they're not willing to give up and how they make time to fit it in.
I loved their responses. No one answered "being with my kids" because this is a given–the foundation of what we all want in life, and it should be assumed that any mom out there–whether she's single or married, working or stay-at-home, crafty, messy, clean, or a really good cook–makes choices that reflect her undying love for her family.

And here comes Playing with Kids in a steady trot toward first place!
What was interesting in the varied responses was the common theme of making time for ourselves. It's the rule of flight: you have to put your own oxygen mask on before you help someone else with theirs.
It's why April runs and why Sheila takes an extra thirty seconds in the morning to smear a coat of Ravishing Red across her lips. It's why I sometimes turn Little Bear on for my kids while I finish writing or why my sister robotically laces up her shoes every afternoon–even when she doesn't feel like it–because she needs the space and the clarity of her own thoughts while her legs stride in motivating rhythm, fueling her to go and go and go. Heidi flips through cookbooks when she needs inspiration and spends hours in the kitchen slicing and simmering because she wants to. Because it makes her happy.

Family Dinners makes a comeback, coming in at fifth and gaining.
My friend Abernathy makes time for relationships, no matter how busy she is. "I sacrifice sleep. I sacrifice work. Against my better judgment sometimes," she says. "Because I need to spend time with friends. It fuels me."
We will continue to search the Internet for quick meals, read articles on how to get our kids out the door, buy calendars that promise to help us sort out our lives because that's what we do. We'll be inspired by women who look like they dabble in a great many things, and we'll compare ourselves and forget that their lives are different and there are some areas in which they too feel like they're failing. We will feel guilty and cry some nights that we just can't do it all. And we are right.

Work makes an impressive effort, holding second but falling behind a little.
No, there are not enough hours in a day to fit it all in. Our passions, our talents, our friends, our kids, our jobs, our list of to dos. And the answer to "How does she do it?" is probably always going to be "…the best she can."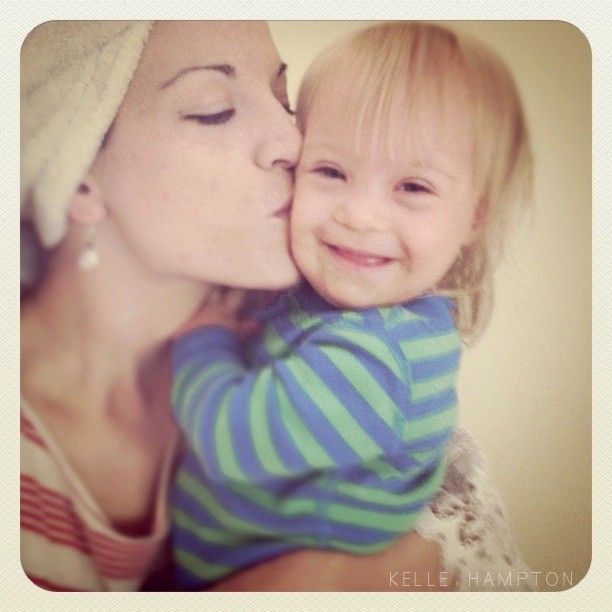 And Kids takes the lead again, several lengths ahead in the track.
We tackle the task of taking care of our families first by taking care of ourselves, and that looks different for every person.

Exercise bows out of the race for a while, making room for Outside Play to gain more distance.
And if it looks like I'm crafting and baking and spending every hour reading books to my kids, it's only because those horses are currently in the lead while cleaning house and catching up on work fall close behind. Or maybe far. They'll catch up.

Extracurricular Activities fell behind today: A friend took Lainey to ballet so I could catch up.

But we're all in the race together. Enthusiastically cheering on our horses as they fall behind, run ahead and wildly gallop to stay in the track.

We're winning!

Do you have a secret that helps you fit it all in? What horse is currently in the lead and what do you prioritize to the top? Hallmark and I would love to hear how you do it.