New York delivered, as can be expected. And by that I mean I found the word unicorn carved into the cement somewhere along 5th Ave. If you're going to deface the public's walking foundation of a great city, I suggest you choose a word like "unicorn" to do so. I don't think it's a misdemeanor if its intent is positivity–which explains the presence of so many spray-painted "God Loves Yous" and "Jesus Saves" under overpasses.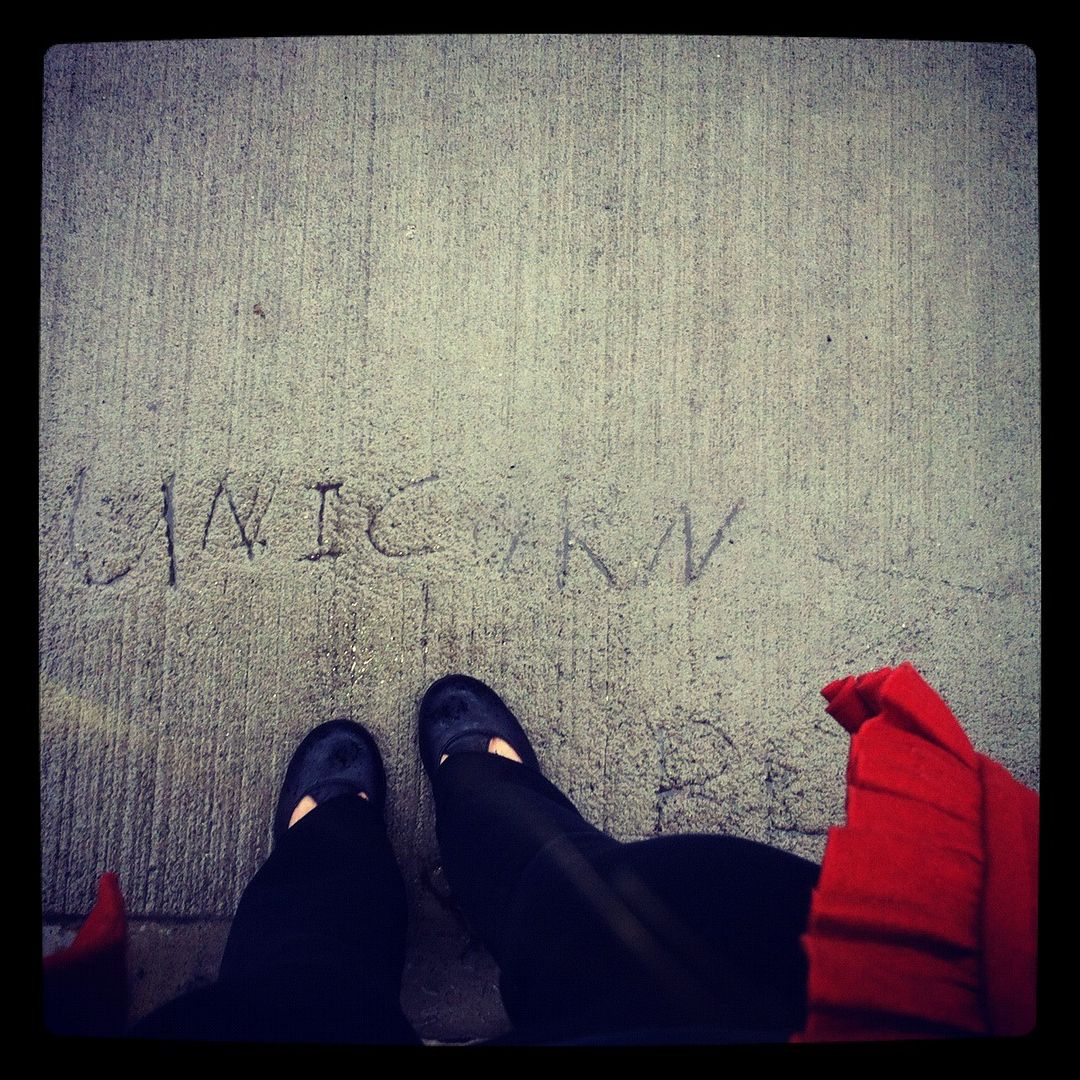 And if New York didn't bring it with its mystical creature sidewalk vandalism, it surely did with its offering of cleverly titled shops. Case in Point: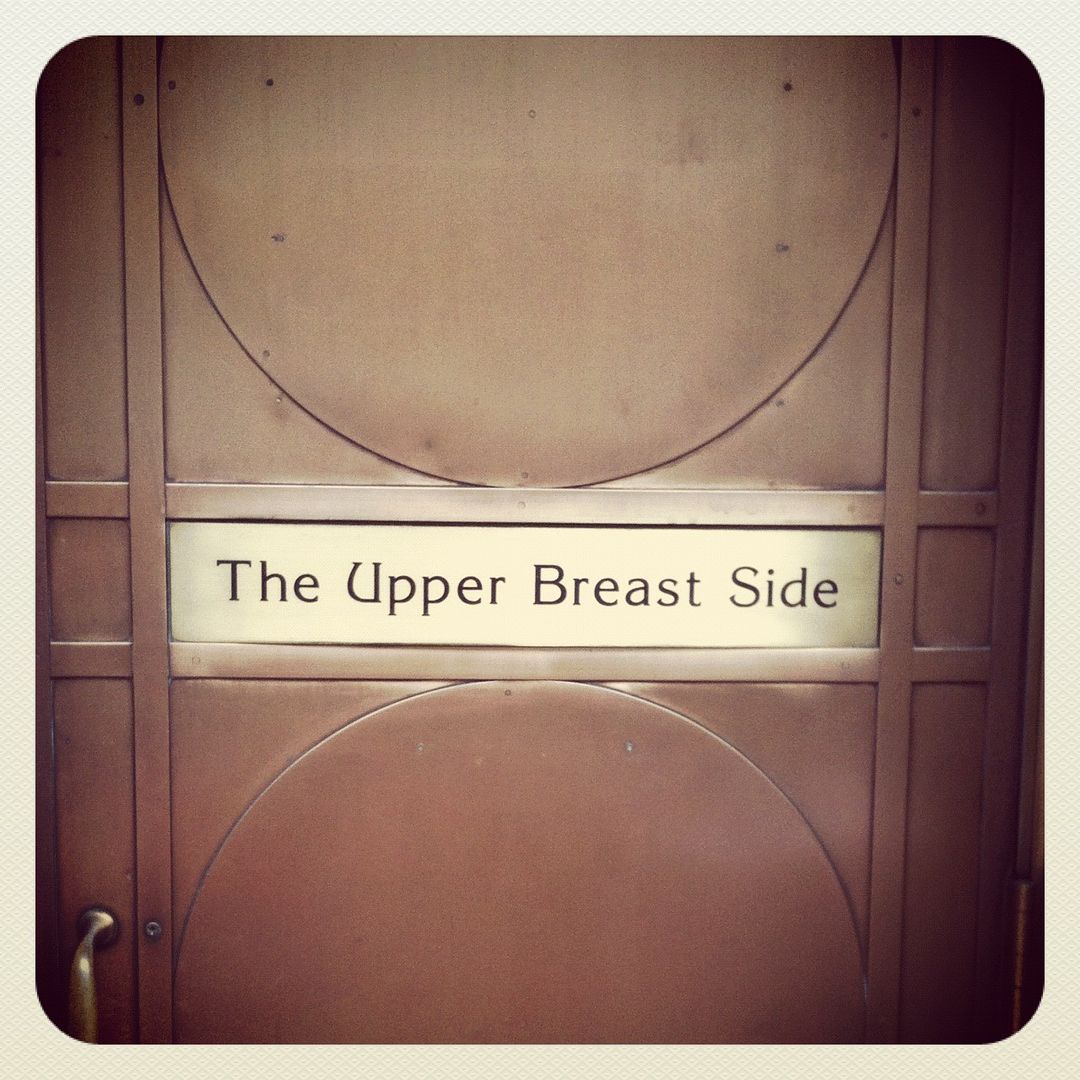 It's the lactation kingdom of the Upper West Side, its walls covered with an impressive display of pump parts and nursing bras that hang like expensive art in a gallery. I didn't think I'd have any issues with missing a couple days of nursing Nella as it's winding to a close anyway, and I wasn't sure she was even getting anything (this milk/boob discussion's getting slightly uncomfortable). Needless to say, I had to stop by this breast kept secret for some equipment, shall we say. I asked to get hooked up with the cheapest, easiest solution which turned out to be something that resembled a cross between a PVC pipe, a giant syringe and a victrola. If you've ever seen a breast pump (okay, I officially don't love the word "breast"), you know exactly what I mean by victrola. And then try using it in a public bathroom stall. What did I learn from all this? Well, I learned never to admit you're going to throw your rhymes-with-quest milk away when you're standing in the middle of a shop dedicated to holy mother's milk. You might as well just light a hundred dollar bill on fire. When you are asked what you plan to do with your "expressed milk" (still uncomfortable) and if you need a bottle/ice bags/insulated iron safe in which to keep it, just smile and say "yes" and "yes" and "of course."
Oh, but I'm getting utterly sidetracked now.
Back to New York.
I was going to write this post with the whole angle of leaving my kids and what that was like and this dual life we have of mothering, nurturing, loving and yet fostering our own passions and dreams as well. How it kind of melds together, pushes and pulls and generally works out in the end.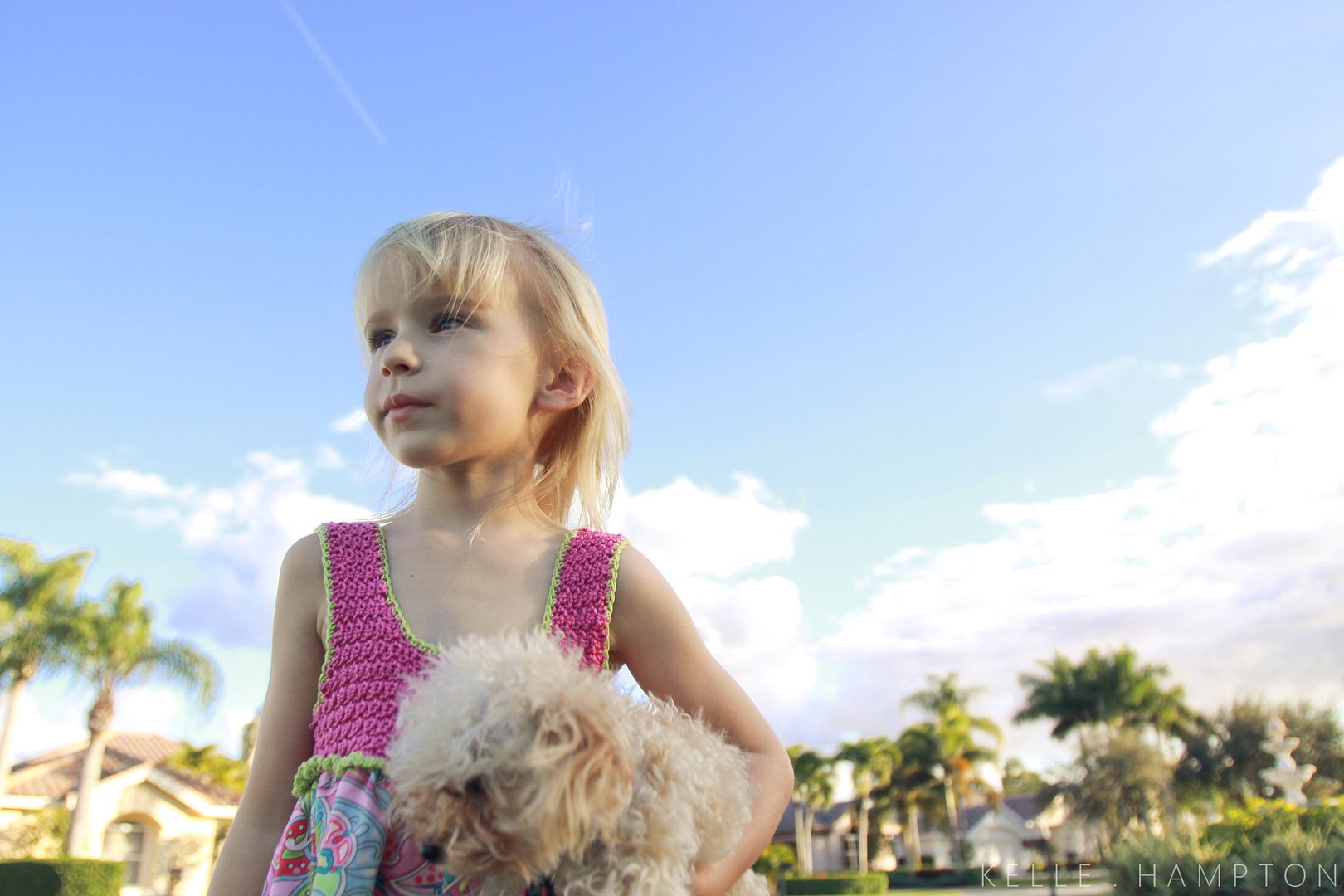 I loved every minute of New York and yet my true statement of "I let go, I enjoyed me time, I knew the kids were just fine without me" can be contradicted by the same truth of "I missed them and thought about them all the time." If that makes any sense.
For me though, the more interesting angle on this trip is the realization of just how alike we all are. Moms, not moms, New Yorkers, Midwesterners, Cab Drivers, what have you. My favorite thing about traveling a little more the last two years has been meeting people. People who live completely different lives, enjoy different pastimes, like different music, jobs, food, etc.
I've always had a tendency to be very conscious of what made me different in social settings. Not necessarily to be intimidated by it but at least to be aware that standing in the middle of a busy street, unfolding a giant NY map or hailing a cab the "wrong" way made me stand out. To be sitting at a table with beautiful, successful New York single women and have that moment of "I'm the crafty dork mom who keeps checking her phone for pictures of her kids." The more I really spend time with people though–open myself up to different atmospheres, allow myself to relax and really listen to people, be moved by the rhythms of different cities and landscapes, backgrounds and life stories–the less I notice what makes us different. And the more I become aware of what makes us the same.
Surrounded by the colorful culture of New York City these past few days and weaving together the several encounters I had with different people, I'm inspired by the ever present truth of…we are all the same. Despite how many bright yellow taxis pepper our streets or what passions we pursue, how we dress, where we work, what we eat–we all want the same thing. To seek adventure, find comfort, connect with others. To relate, to feel good, to be recognized for our efforts. To be good at something. To love and be loved. To feel happy.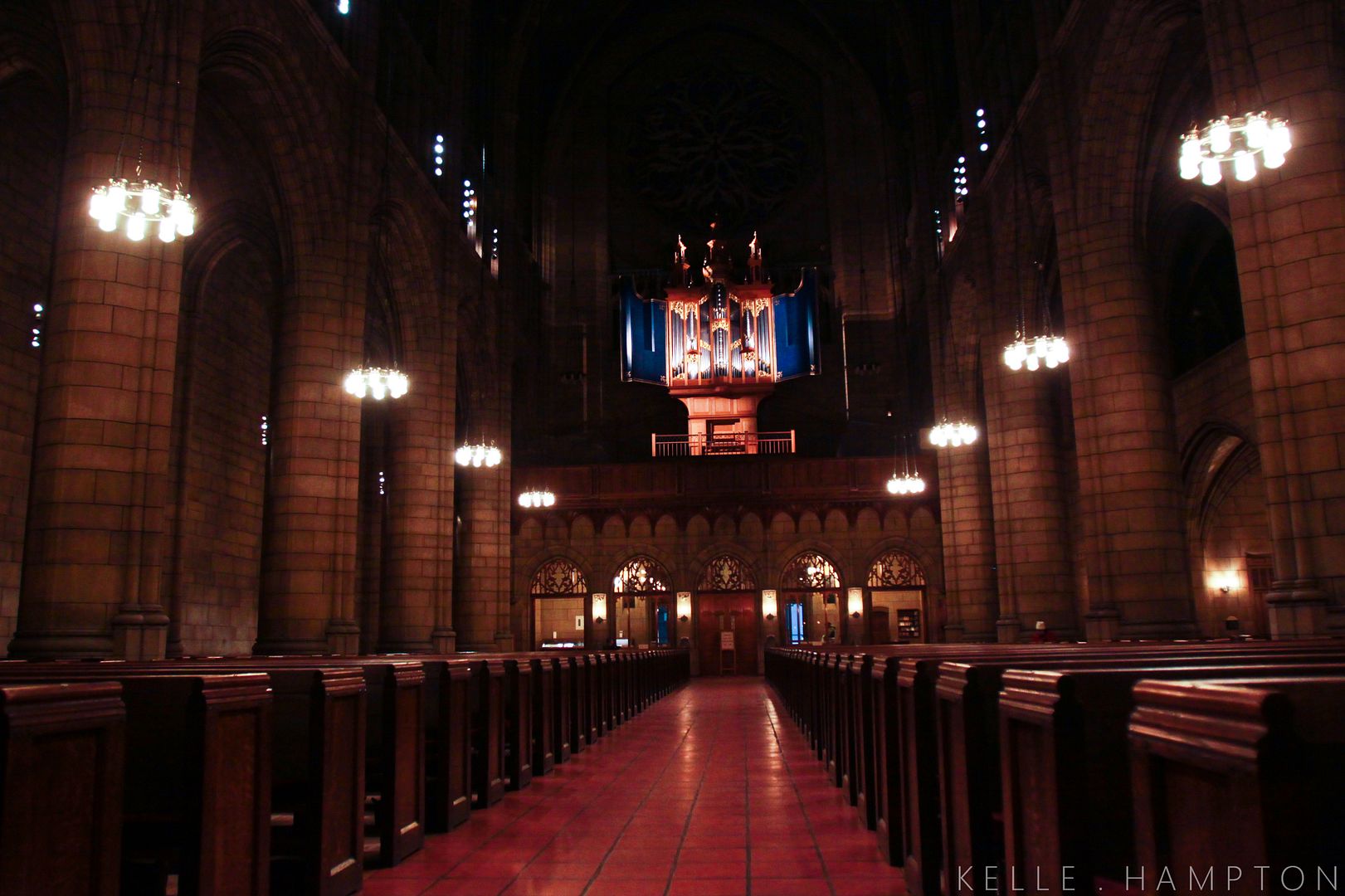 St. Thomas Church Fifth Avenue, Midtown Manhattan

It felt really good this week to explore the city, meet new people and reconnect with old friends. While the past 48 hours were efficiently filled with a lot of work (a couple meetings and some very last tie-up work for the book), my friend Meg saw to it we had some fun as well.

Other Desert Cities at Lincoln Center Theater; a captivating well-written show
Holy Cow, was it a fast trip.

Sweet Mother of Buttercream Frosting

It rained 2 out of 2 1/2 days there.
But completely inspiring and invigorating. Even in the rain.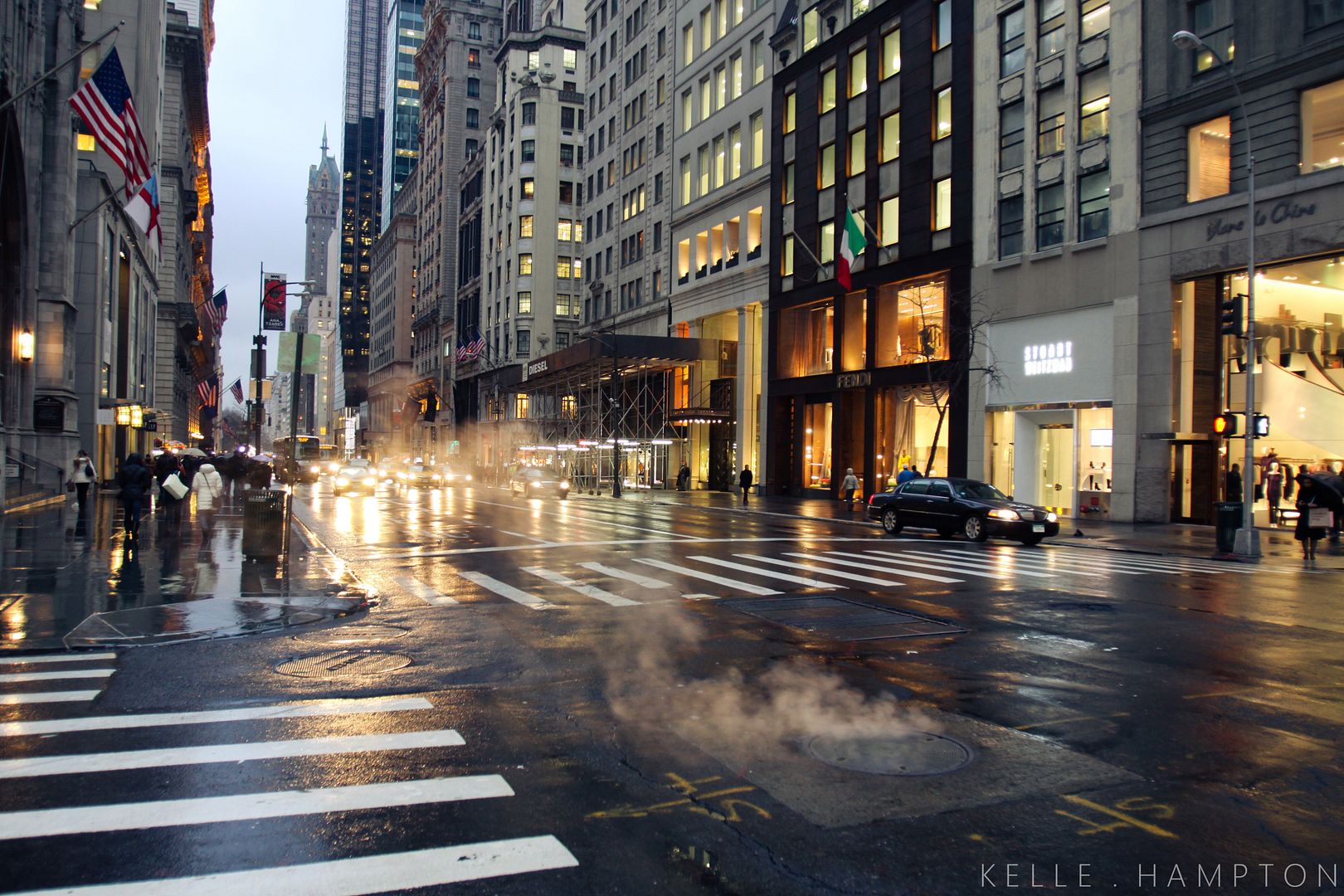 That medley of wet reflections and steam that seeps out from manhole covers and sort of dances along the dark, slick streets? It's poetic. Lovely.

Street Corner Hot Pretzels and Roasted Chestnuts

And yes, I missed them.
I did so well at being present and really enjoying the opportunity to be alone, sleep (for the first time in three years!), move from one location to another without taking a head check, buckling seat belts or making sure to grab a to-go snack; but I missed them, truly. You get to a certain point in motherhood where, no matter how much fun you're having, you just subconsciously breathe your children. You can smell them even when you're not purposely thinking about them. You can feel their arms around your neck, their breath on your shoulder. You hear them whisper good night even when, by the time you climb in bed, they've long been asleep several hundred miles away. Brett's mom said yesterday Nella walked all day. Just took off for good and didn't look back. Because she's two now and Sister knows it.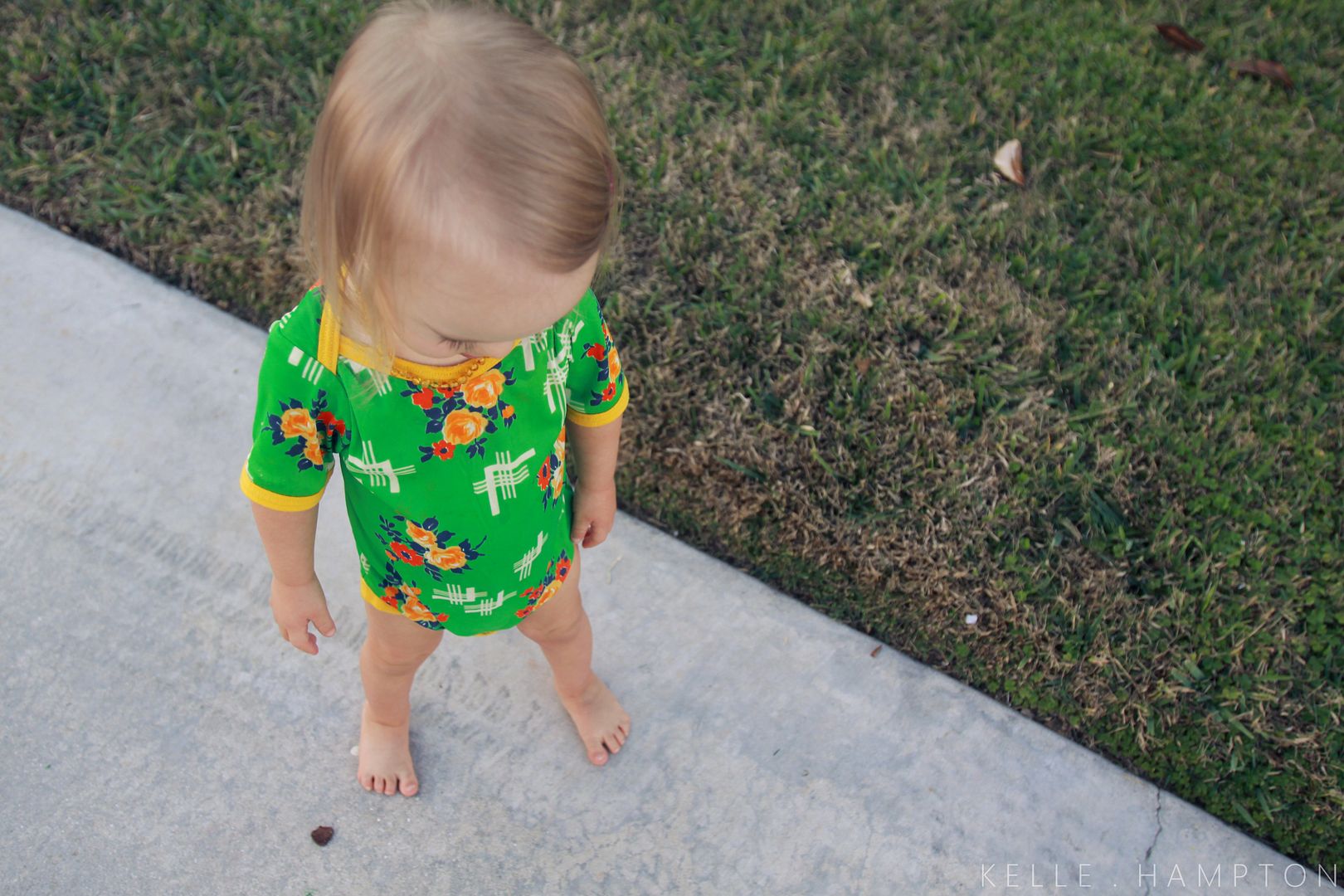 I almost cried when we got home and realized Grandma was right. Walking is now Nella's transportation mode of choice, and she's good at it. Quick, smooth and agile.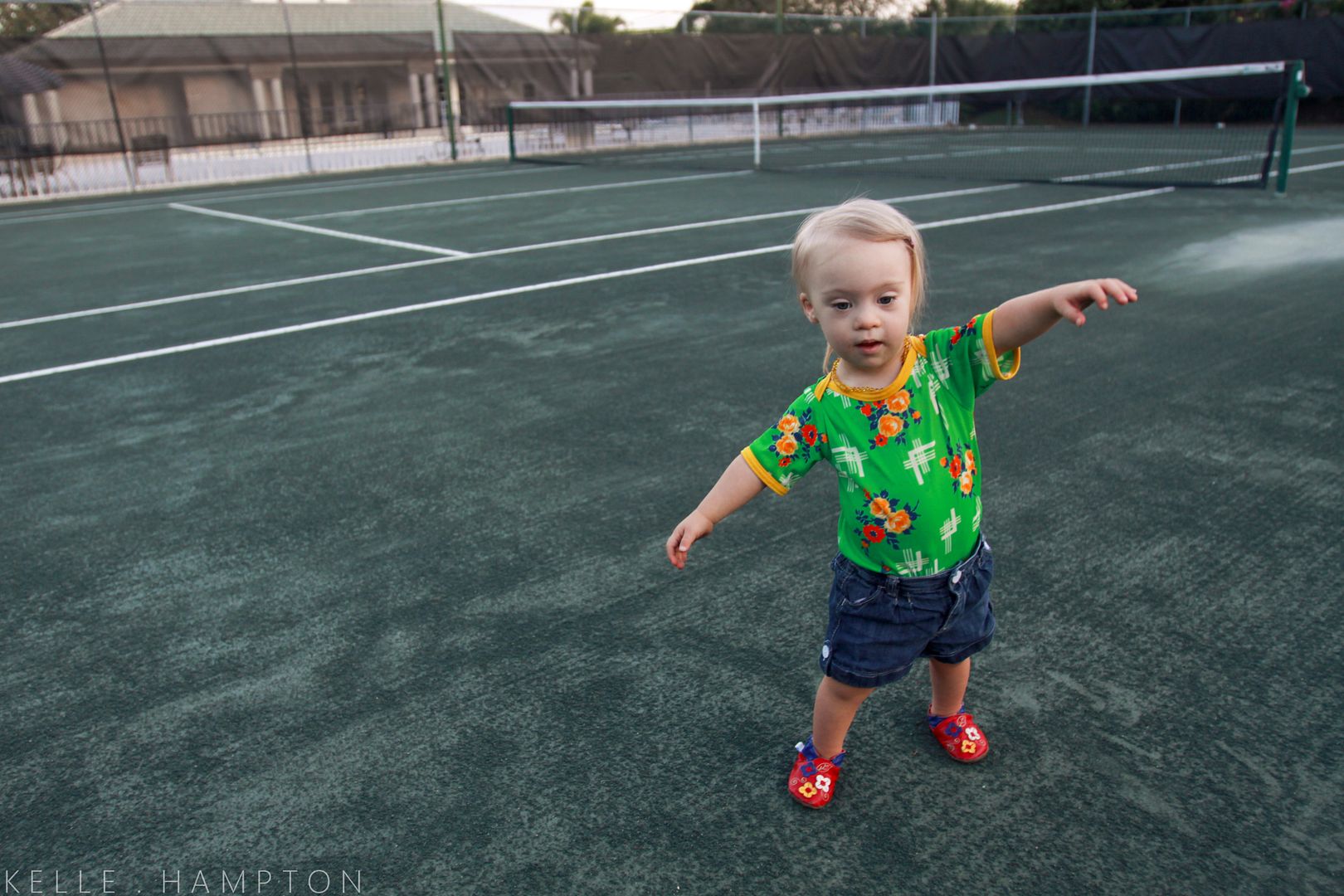 Just another thing that makes us very much the same.
*****
Friday Photo Dump:

Friday Phone Dump photos are taken on the Instagram iPhone app (free) and dropped into a 12×12 collage using a photo editing software (Photoshop Elements works). I am @etst (enjoying the small things) on Instagram if you want to follow the feed.
*****
Introducing new sponsor, Crystal & Co. Crystal is a Texas mom of five boys with a mommy resource site where she shares easy recipes (most can be made in a crock pot), crafty tutorials, meal planning ideas and solutions for every mom. Crystal & Co. features D.I.Y. crafts including a great current Valentine's Day crayon making craft with a free printable.
*****
One Week and $10,000 to go. Look how far we've come! 2 for 2 just needs a little more pushin'.
*****
Have the breast weekend evah.