I just finished walking Nella under a canvas of midnight blue sky speckled with radiant stars and a bright sliver of a moon. I pushed her in her stroller and opted to go barefoot–a very embracing-Spring-thing-to-do. Except along with a bright sliver of a moon and radiant stars, late March also delivers millipede covered sidewalks, an inviting path for bare feet. I stepped on one and then ran the stroller back home like Flo Jo.
There were other walks this weekend though. Better walks.
Walks are always welcome interruptions to both mundane and crazy. Sometimes we slip out the door unannounced and wander the neighborhood for an hour. Other times we make a big to-do, gathering leashes, baby dolls and strollers, convincing as many who will oblige to come with us just for a spin around the block.
This weekend, we reunited with an old friend.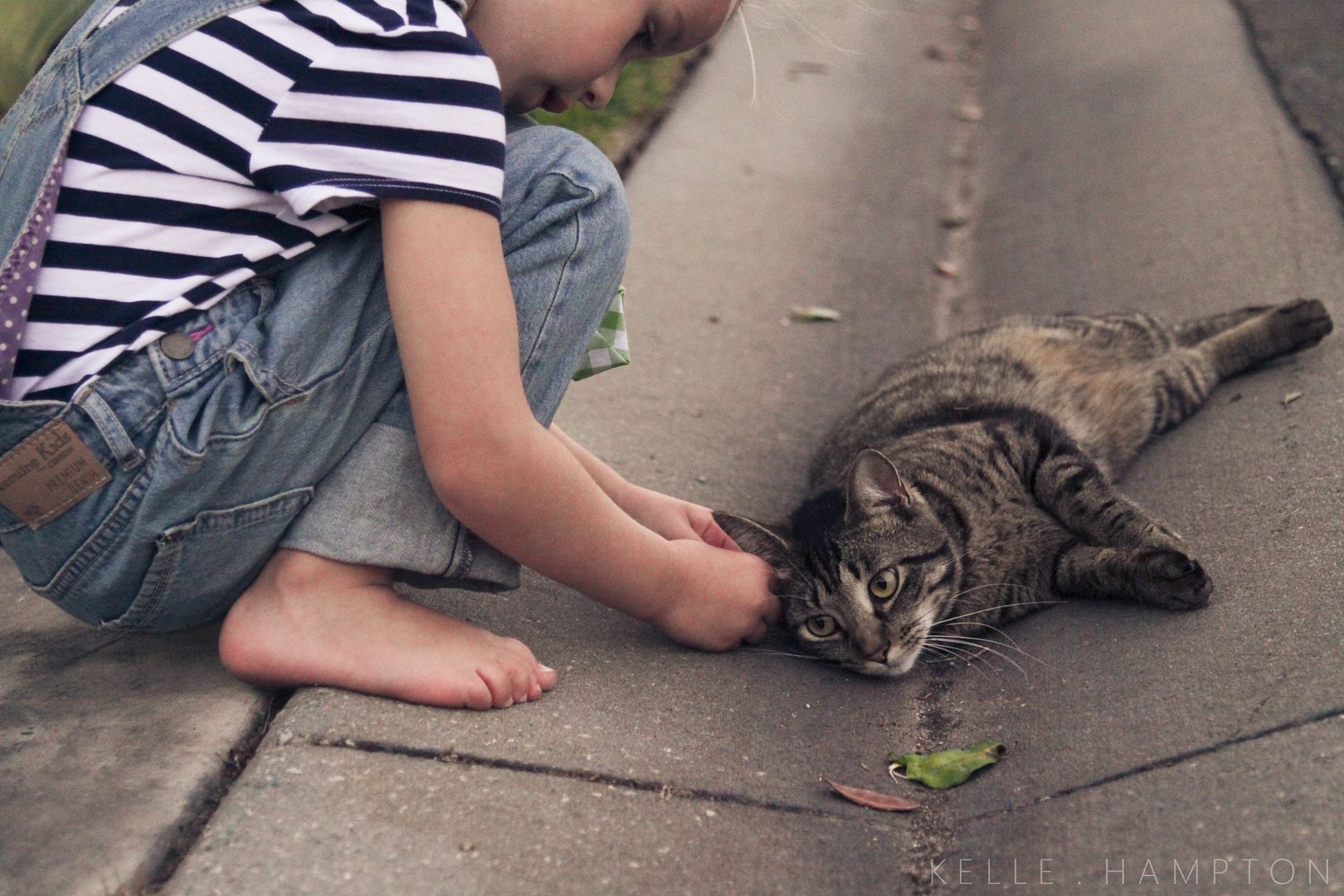 Even though our weather shifts aren't as recognizable as the snow-to-tulip transformation present in so many other places in the country, I still feel new seasons every year. I purposefully open windows, buy flowers, take longer walks, eat outside and go barefoot on millipede-free occasions. My kids will know seasons. I will make sure of it.
We did just that this weekend, slipping out for a Kiwanis Club fundraiser date Saturday night but returning back for a craftastic Sunday.
Inspired by this San Fran studio tour, I knew I wanted to make my necklaces more accessible and visible. Instead of hooks, I decided to use long nails with flat heads that had enough surface area to hold some hot glue. Once I knocked the nails in place, I hot glued a couple drawer pulls, a piece of a broken brooch and some vintage-inspired buttons (bought a variety bag a couple years ago) to the nail heads and, Voila…pretty wall hangers.
Easy, extremely inexpensive and it serves multiple purposes–accessibilty as well as adding interest to the wall.
*****
The rest was cozy and weekendish.
Good food.
Good weather.
Good weekend.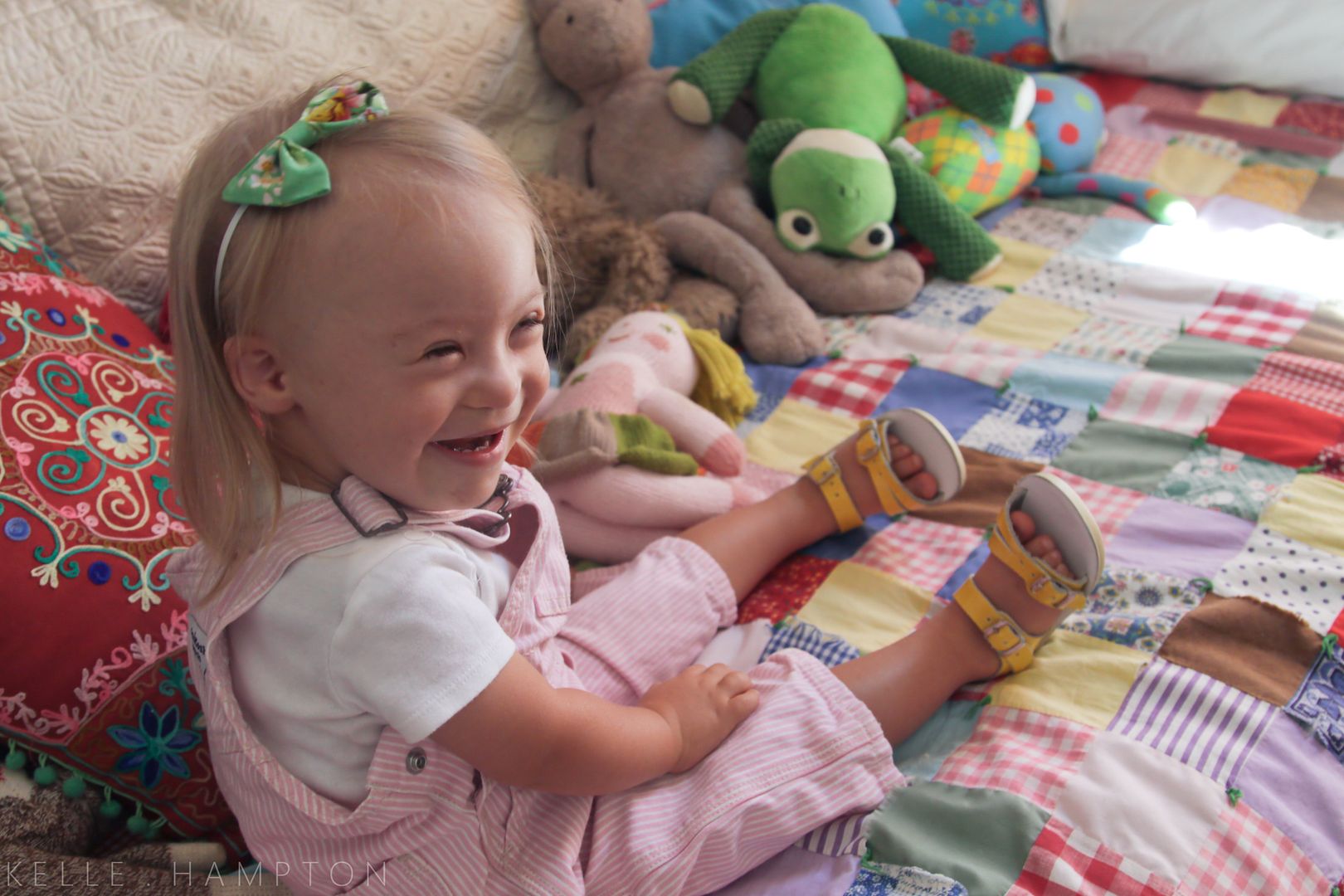 Darling hair bows from A Little Lady Etsy shop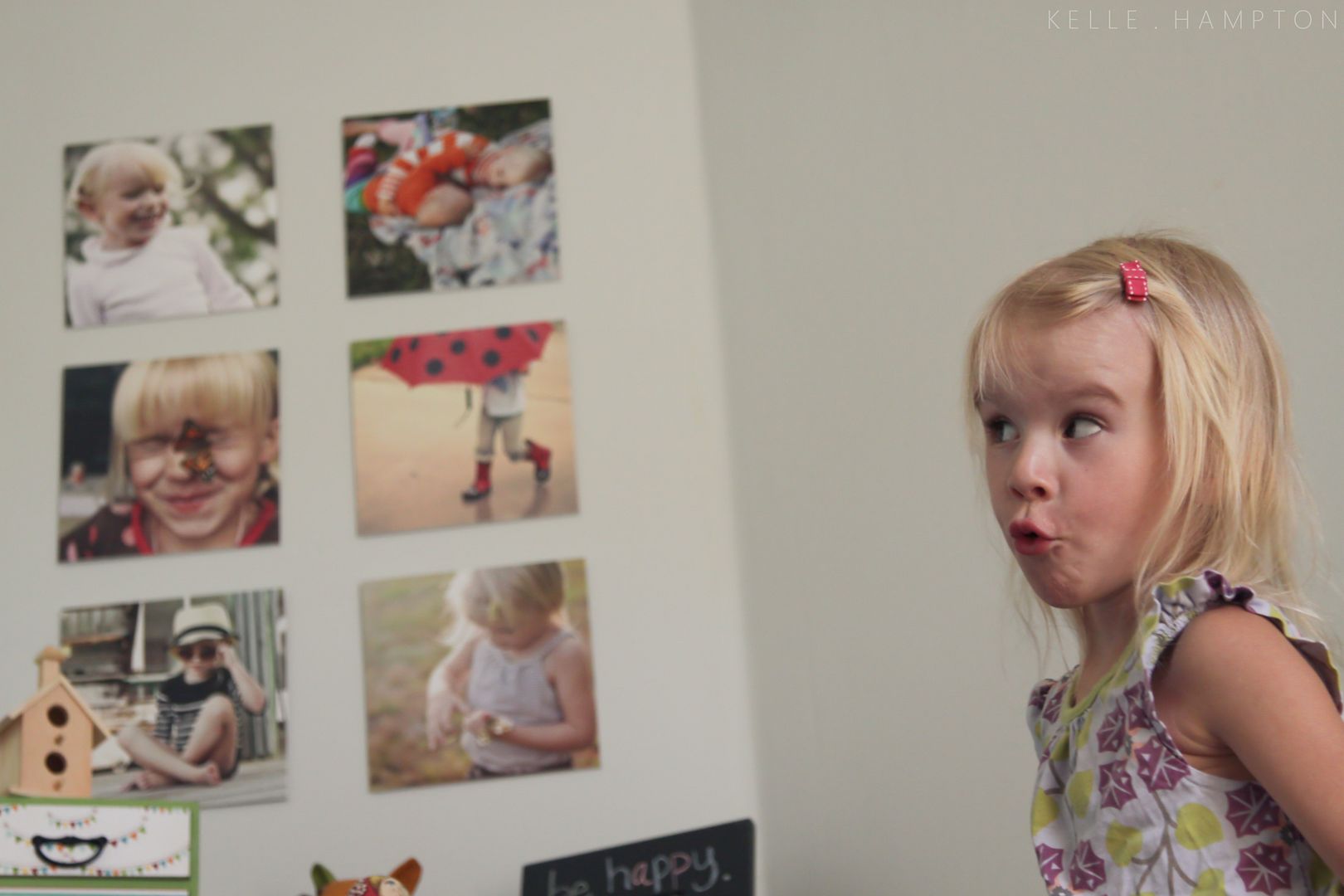 *****
Last week's Friday Photo Dump:

Friday Phone Dump photos are taken on the Instagram iPhone app (free) and dropped into a 12×12 collage using a photo editing software (Photoshop Elements works). I am @etst (enjoying the small things) on Instagram if you want to follow the feed.
*****

Winner of the Scentsy Barista warmer and Yuzu Dragon scent bar, generated by random.org is Comment #73, Jen: You have more (luck, karma?) with your picture taking than I do turning my camera on. Great pictures – I'm glad that the time with your mother and George was awesome!
Congratulations, Jen. Please send your contact info with the subject line SCENTSY GIVEAWAY WINNER to [email protected]

*****
Sponsor Dashing Bee is returning, continually adding new spring/summer items to their online consignment shop. For those who haven't discovered Dashing Bee, they offer an impressive selection of baby and toddler clothes and shoes, baby gear, toys, maternity clothes and more–gently used, great brands, and affordable.

All above items, currently available at Dashing Bee
Use Code DASHING10 for 10% off your order.
*****
I'll be back tomorrow afternoon for a Hallmark post.
Good night.