This post is another Hallmark sponsored post. I am being paid by Hallmark to write it, but all writing, ideas and opinions are mine. Thankfully, Hallmark and I share the same idea–that little moments are to be celebrated and that good people, good efforts and good intentions deserve a spotlight. See Hallmark Life is a Special Occasion for more details, like them on Facebook, and/or sign up for their e-mail messages HERE.

There were two things I always knew when I was a kid—how many more days until my birthday and what holiday was around the bend. Once I understood superlatives, a holiday ranking system was developed with Christmas taking first prize for favorite, Easter coming in at a close second, and Halloween and Thanksgiving tying for third.
Christmas was easy—it was everybody's favorite and, as a kid, you can't argue with presents. Easter was a little trickier though. I mean, I know there's an Easter basket, Peeps, chocolate bunnies, jelly beans, Whopper eggs, pastel-wrapped Snickers, Cadbury—okay, never mind. Clearly, it's a deserving holiday.
It wasn't just the candy though. No, there were cheap hats and lace gloves too. And, come Sunday morning, the annual photo of me and my sister in our Easter finest—also known as Little House on the Prarie-meets-Golden Girls fabulousness, the poster children of Glamour "Don't"s (i.e.: don't wear polyester, don't do matchy-matchy, don't lick your lips so many times before Easter Sunday that you go to church with a rashtache, don't abide by "Lace is more," and don't forget to check your tights for runs). We were like the Hilton sisters, except way more wholesome. And poor. And not blond. And not famous. Okay, we were nothing like the Hilton sisters.
Childhood Easter memories are, for me, a lot about church. My dad was a pastor, my mom the church pianist, and our celebration pivoted around my parents' church responsibilities. It began with Palm Sunday when we joined other Sunday School kids in a reenactment of the Bible story. One year, we were actually given real palm fronds—a rare sight for Michigan kids—to wave as we walked down the sanctuary aisle singing "Hosanna." I see palm fronds all the time now and every once in a while, when I lean over to pick a fallen one off our driveway, I say "Hosanna" as I throw it away. Actually, that's not true.
Come Easter Sunday, our house was lively well before sunrise. As we prepared for early services, we scrounged our drawers for the good tights, slipped into new dresses we had laid out the night before, buckled shiny white patent leather shoes, straightened our gawdawful hats and filled our tiny purses with Chapstick and Jolly Ranchers that would keep us entertained through the boring parts of Sunday service. There was music—always music. The Old Rugged Cross and Because He Lives. And once church was over, we returned home where my mom and dad made it special. Egg hunts and ham dinner and the overall tone we kids loved to feel—that it was not an ordinary day but an exceptional one.

Our own family tradition: Shredded wheat bird's nests with chocolate eggs (a bag of marshmallows, 3/4 stick of butter, microwave, crumble shredded wheat biscuits and stir until desired consistency. Form into baskets and dry on waxed paper)

Holidays are when I clearly feel the honor of carrying the torch—of repeating traditions and establishing the same kind of celebrations my parents created for us. And the beauty of doing it twenty some years later is that we have fun making it our own. I don't practice my faith exactly like my parents practiced theirs and I respect and learn from friends who practice different faiths than mine, and yet we all make opportunities this time of year to create meaningful celebrations with our families and our children.

Trying something new this year–painting some of our eggs.

There is music, there is good food, there are lessons we share, there are traditions we continue. I look forward to the next couple weeks and all the ways we make them special—all the ways we make them uniquely ours.
Oh, there will still be ugly hats. There will still be candy. And hey, we live in Florida…let the palm fronds continue.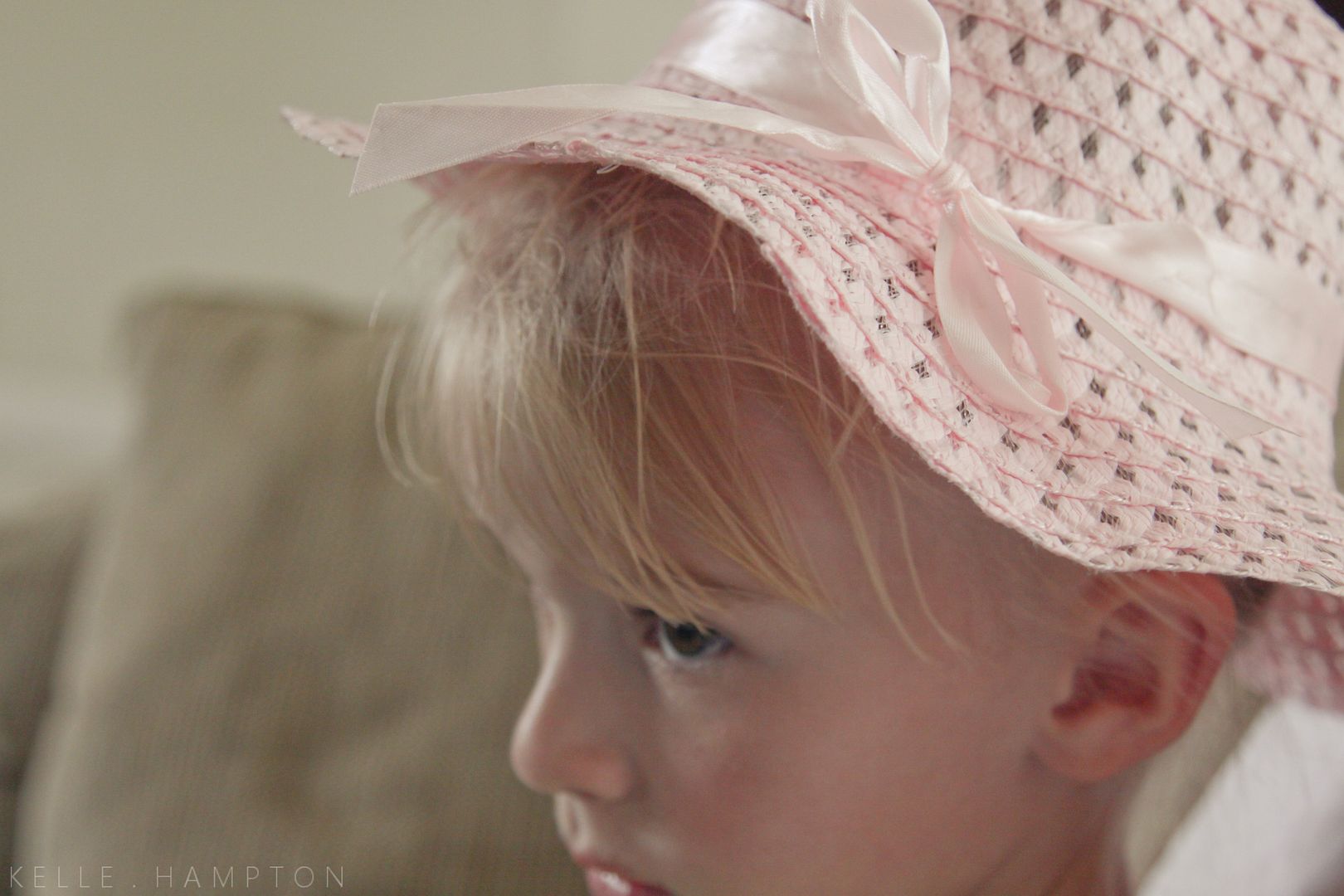 Easter dinner, Passover Seder or whatever it is you celebrate…let it be colorful, let it be meaningful, let there be memories.
What are your favorite Easter memories? Or, have you started new Easter traditions with your own family? Hallmark and I would love to hear your stories. In your comment, please share how you help make Easter a special occasion.
To see other Hallmark posts on this blog, click HERE.