It's gray and hazy outside, and I'm running through a list of Monday mantras to reignite this week's enthusiasm. It helps that there's a boy lying on the bed next to me, fake coughing to get my attention, and when I give it to him, he kicks and smiles and his eyes squint into happy half moons. We're enjoying a cozy work day.
I'm working to get ahead and get ready for our trip next week to San Diego (Everybody Plays!), so I'll share more later. But I'm really excited to help launch the Be Your Tee campaign today, a 2-week fundraising effort for the NDSS.
The mission of this campaign is to offer positive message tees for every kid. Regardless of our special needs, all parents share the desire to see their child soar.
I designed this tee for the Be Your Tee campaign, and at least $5 of every shirt sale goes to the NDSS whose mission is to promote the value, acceptance and inclusion of people with Down syndrome (Teespring pays NDSS directly after campaign is completed).
The "Teach Me to Soar" shirt is available in onesies, toddler and youth sizes and offered in a variety of colors.
Your child can rock this shirt with jeans, shorts, layered over long sleeve shirts for fall and winter, and it's only $15.
Our entire clan sported theirs in style the other night.
It's a twofer–your kid looks cool AND tells the world, "Have confidence in me."
The onesies are off the hook.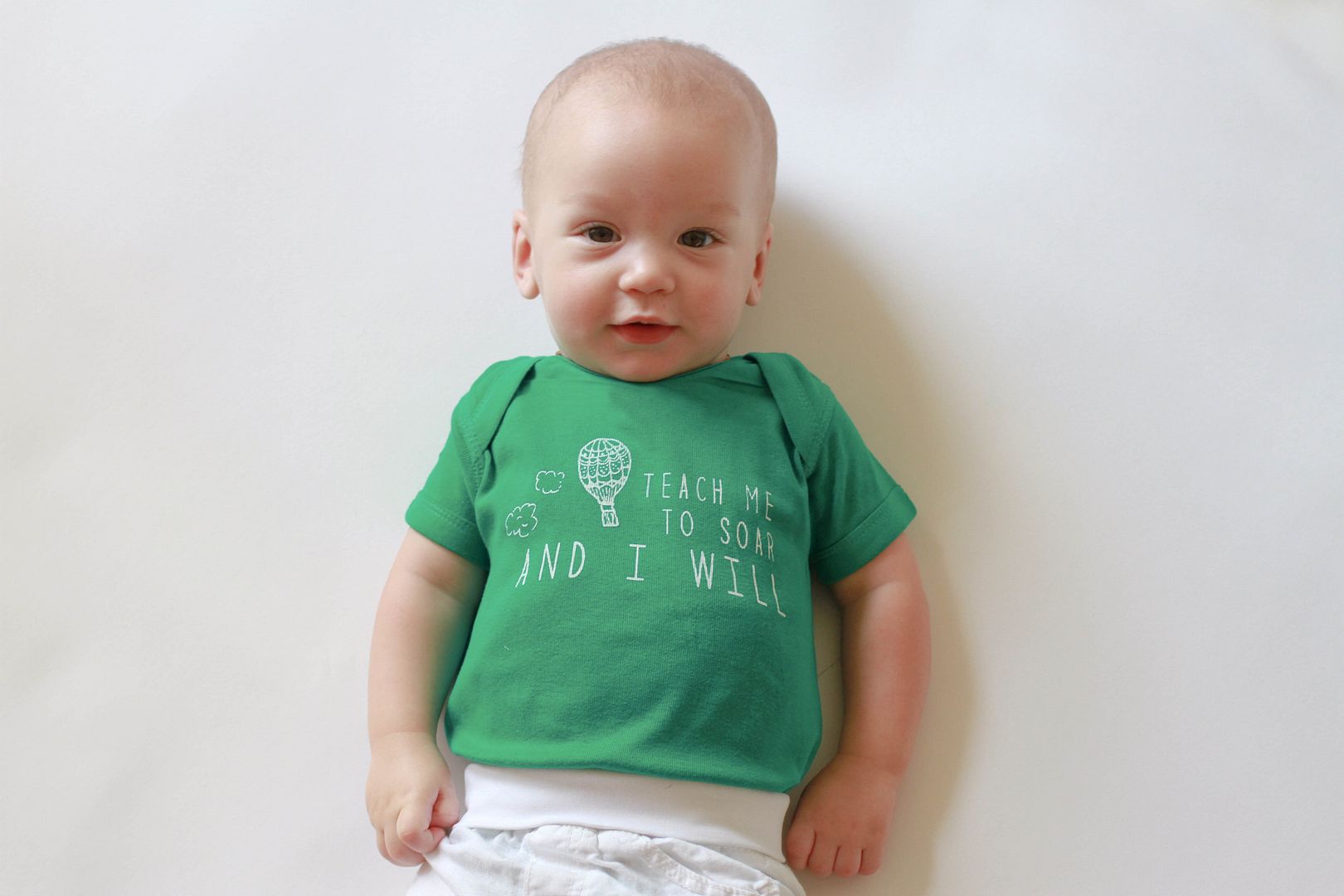 And it looks good with stripes…for the WIN.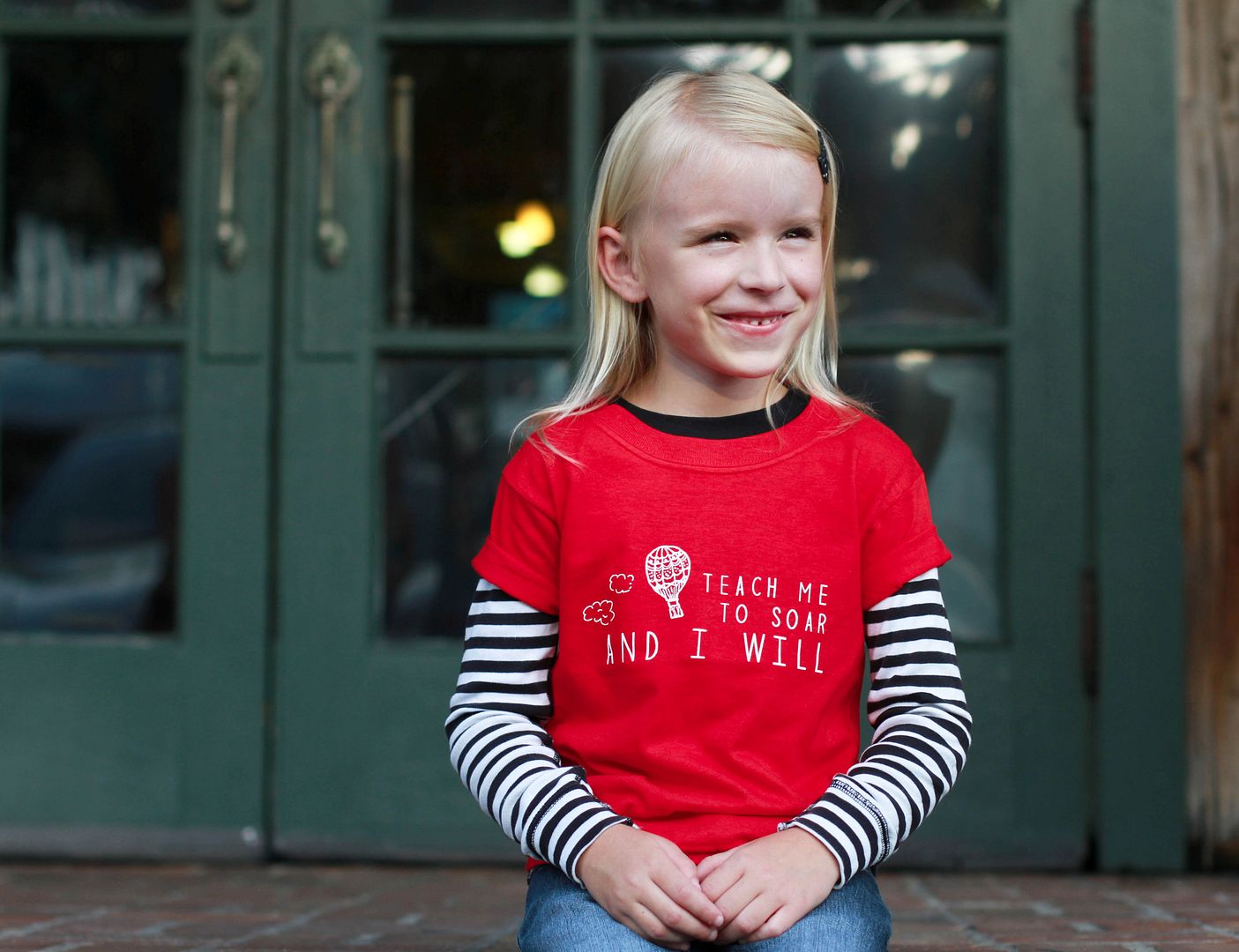 These shirts are available for a limited two weeks. Share any Be Your Tee love (including photos of your kids in the shirts when you receive them!) on Instagram, Facebook and Twitter with the hashtag #BeYourTee and tag @ndss @teespring and myself (@KelleHampton on Twitter, @etst on Instagram).
Helping EVERY child Soar…a perfect Monday mantra.
Hope the start of your week is grand!