I've had an obsession with ballet since I was young. I never took any classes–always wanted to, but never really spoke up about it until it was too late. Instead, I pretended I was a dancer. A real one. I even asked a friend if I could have a pair of her old scuffed pointe shoes just because I thought they'd look cool lying around my room. Maybe I once forced my feet in them and tried to do an arabesque. Maybe I twisted my ankle and fell over. Maybe I was nineteen and far too old for such nonsense. Regardless, ballet was delicate and graceful, and I never really felt delicate and graceful in life. I was loud, impulsive, clumsy–a Saint Bernard yearning to be a Saluki.
I dressed up the first weekend in December to see the Nutcracker every year, one time all by myself. I was a teenager–not a dancer–and yet I studied the program, the dancers' names, where they went to school as if I was the understudy next in line to take the role of Clara. Ineke Rush was her name–the girl who played Clara, and I remember because I held a pen light to my program from my seat in the dark auditorium of The Whiting on Kearsley Street–a small corner of Flint, Michigan that felt cutural and refined against a backdrop of strip clubs and dilapidated bars. I found her name in the program, analyzed her bio and decided I wanted to be her, the ballet dancer with the long, skinny legs who floated gracefully and confidentally in my binocular view.
In college, I took a leap and registered for Modern Dance to fulfil my Fine Arts credits–a decision that would serve futile as I'd later transfer to a Christian liberal arts college where dancing, wouldn't you know, was not recognized as a transferable credit because–well, have you seen Footloose? Apparently, the Lord sayeth something about it.
Here's what I learned about Modern Dance in college: It's not ballet. I don't know what I thought it was going to be, but I think I at least hoped there'd be some tights and legwarmers involved, maybe some ribbons that criss-crossed up my shins. I wanted to chalk the bottoms of my feet, tape my toes, stretch in front of a barre to Bach and Handel, and instead it was a lot of gyrating to African beats and pretending I was a tree. Which is funny really because, while it was embarrassing at the time–especially because I was insecure and overweight–I'd totally dig meeting up on a Friday night to wildly gyrate to African beats today. I'm more confident now, not only with my body but with letting loose and accepting the fact that there are other forms of beauty, movement, art and life outside of that breathtaking perfection of what's expected to be so beautiful…classical ballet.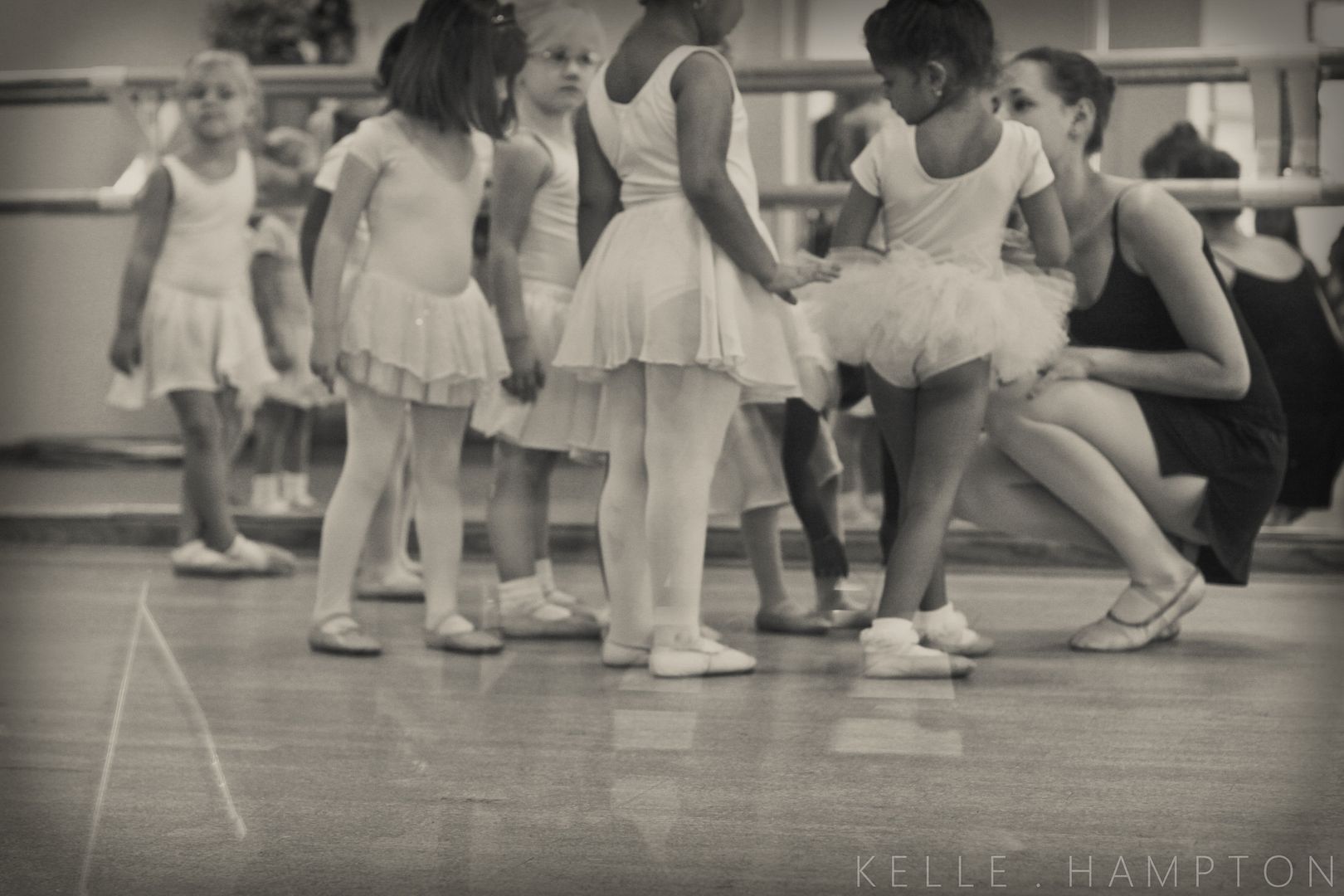 I guess this is all just to say that this whole ballet obsession is partly why I love watching my girl every Tuesday and Thursday from behind the glass where I sit in the studio.
She's graceful and poised, and she's enjoying pointing, flexing and stretching at the barre just like I would have enjoyed it too. I love the classical music, the reflection off the worn wood floors, the way the parents laugh when their child is making faces or hanging like a lemur off the barre when they're supposed to be in second position.
I like how Miss Blair's hair is pulled back tightly into the perfect bun, how I stand straighter when I'm watching the class and how the girls' leotards and skirts are the softest shade of pink–like the inside of a conch shell.
I still may be loud and clompy, more of a gyrating modern dancer than the graceful arabesque-ing ballerina I always wanted to be, but the Ineke Rush inside me smiles when I watch my girl do that something I always wanted to do. I think we all want to give our kids that–the opportunities we missed out on. We want to gather all the good in our past–memorable vacations, cherished traditions, words of wisdom passed down from our parents–repeat it for our own kids and make up for all the regrets. My kids won't live in a broken home, I promise myself. We'll take more vacations. The girls will travel overseas, speak a second language, and learn to play sports because I always wished I did. But you know what? I can't do that either. While I use both the good and bad of my past to navigate my way through parenting decisions, I also have to let go. There will be disappointments and paths we didn't expect, both of which are important lessons in life for parents and children alike. And while we present opportunities for our kids, we also have to be open to the fact that they will choose their own path someday.
I will support my girl no matter what. I will smile and nod if someday she ditches her tutu with a "Hey Mom, I want to play shot put." And I will make sure she has the best damn shot put shoes they make. Because I love her.
But today, I am happy watching my graceful girl flit across the old wood floors in her ballet class, her toes pointed to mimic her teacher's. I am loving today.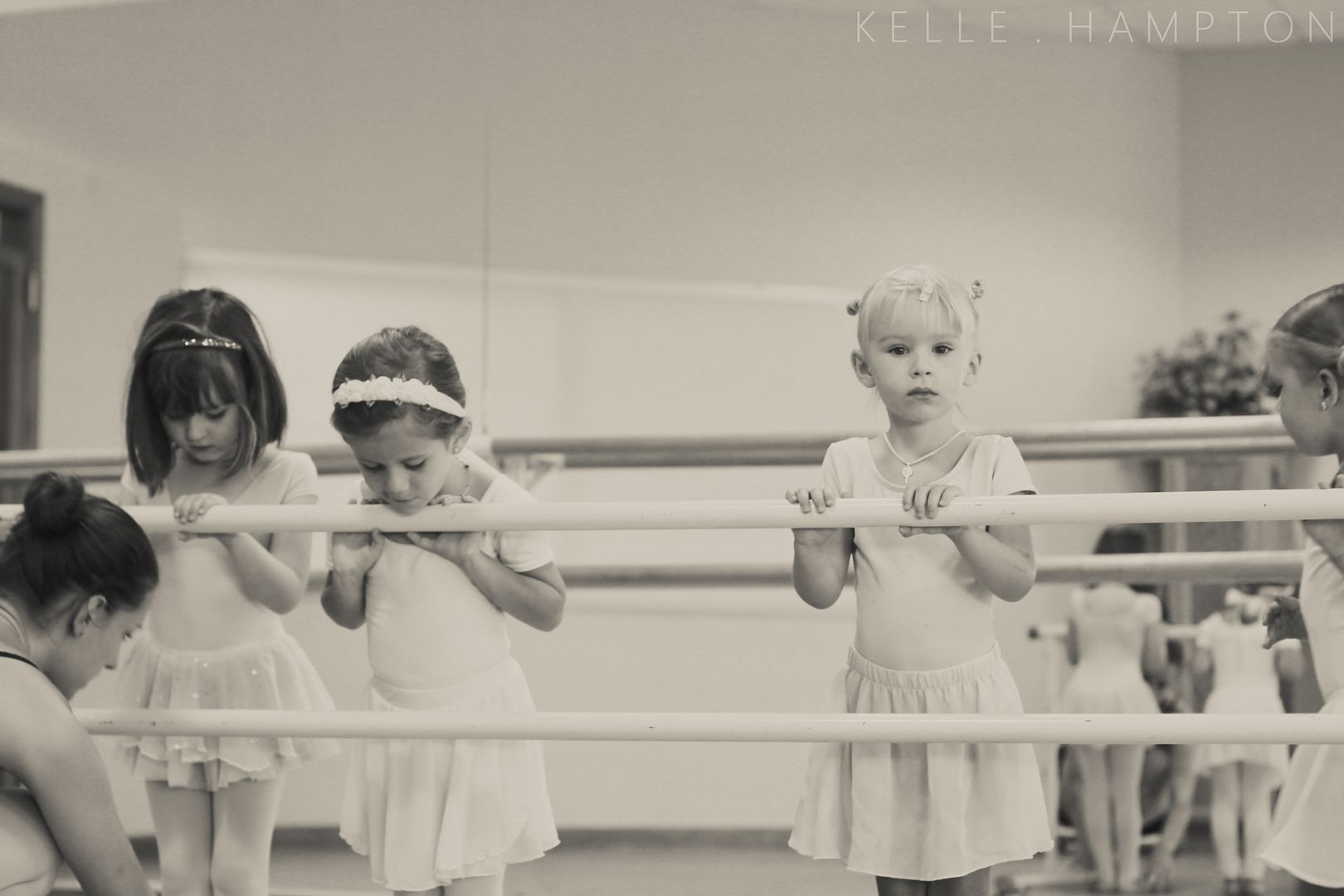 *****
The giveaway winner of the Scenstsy goodies is Comment #411, Nicole: I hear ya on the "creative alien" that needs to be let out…she's in me too. Beautiful blog, so happy I've discovered it.
Nicole, leave your garbage out, chop some onions, don't flush the toilets. It won't matter when you get your Scentsy pot. Oh, and e-mail your info please to [email protected]. Congratulations!
*****
This kid says "baby" now.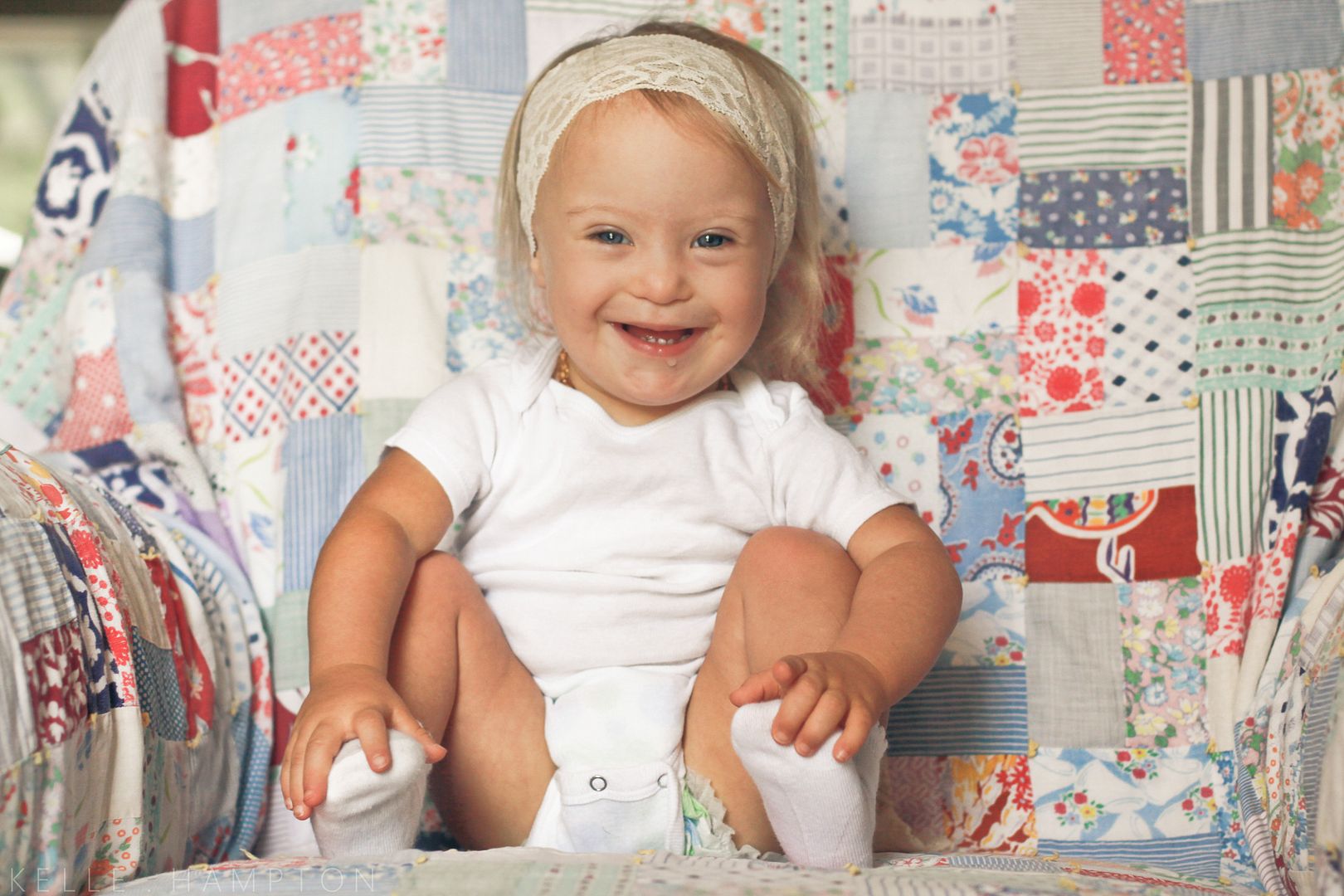 Not ba-ba. Not something that sounds like baby. Baby. Long A, long E. She says it when she's rocking her dolls to sleep.
I am learning to quiet the voice that says "brace yourself." The one that cautiously admonishes the celebratory voice to calm down…just in case I get my hopes up and it doesn't play out as I wish. For some reason, I've felt for every victory of Nella's, I've had to weigh the claps and "Hoorays" with the counter response of "…but we'd love her just the same if she didn't do this" or "she might not always be this progressive and that's okay." No more disclaimers. That does nothing for her, for our expectations of who she can and will become. When someone compliments Lainey, we certainly don't react with a "yes, she can write her name nicely but we'll still celebrate her if that's all she ever writes." Because, of course we'd love and celebrate her just the same, no one would ever doubt that, and going out of our way to state it–or even think it–is, well, silly.
The last couple weeks have been really remarkable for Nella, and we are thankful. We are celebrating…simple as that.

Talking on the phone with Nana Kate



Don't forget your subscription to Mamalode if you've been meaning to get one.



Somewhere, there are a pair of pointe shoes calling my name.
Arabesque, plie, grand jete…and good night.