We had a hot date Saturday night. I wore a dress; Brett spritzed cologne. There was the rare ritual of lipstick, hair curling, hobbling out into the living room with two different shoes to ask Brett which ones (he chose the closed-toe flats; I, of course, wore the open-toe sandals). I explained the baby food and bedtime routine to Brett's mom while he kissed the kids, and we were out the door–late, as usual–two seconds later to pick up our friends and head to our swanky destination.
Swanky Destination: The fellowship hall of a Catholic church where a yellow balloon arch was erected in celebration of the North Naples Kiwanis Club fundraiser. Plastic cups, buffet line, all-you-can-eat coleslaw. Oh yeah, we go all out.
We had purchased tickets a couple months ago to support the cause and represent our dear neighbor who works with the club, and, despite the fact our hot date was a stone's throw from an altar and a crucifix, it was still just that…a hot date. My dress was a little overdone among the throng of shorts and flowered shirts, and we may have been the youngest couple there, but I'll be damned if it wasn't a complete blast. The deejay ripped Chubby Checker and Sam the Sham & the Pharoahs, and we twisted and cha-cha'ed and joined Conga lines where the tipsy grandpa behind me tickled my sides and asked where my husband was…swear. But the entire night was full of deep inhalations of sweet, sweet life. Ones that included toasting red plastic cups and cheering on the limbo line and whispering amongst friends, pointing out which fun crazy grandmas on the dance floor we hoped represented our future selves (for the record, the future-self I've had my eye on–oh, for the last seven years since I've known her–is Kathleen, the most beautiful, vivacious, high-on-life sixty-something-year-old I've ever met).

Matt & Dede, fellow neighbors and friends.
Bonus of the night: Kathleen taught me the polka. And let me tell you something…those people were serious about their polka dance. Definitely not amused by the girl in the long dress who was stepping on their toes and crashing into their moment of polka glory. My jerky side-skipping looked nothing like the polka, and I must have apologized twenty times. But I totally made up for it when I taught Nana Kate some new moves to Black Eyed Peas' Dirty Bit.
So, the clubs may wanna take all the credit for where the party was Saturday night, but I'm tellin' you, it was happening on the dance floor at St. John the Evangelist Church.
Oh, I've had the time of my life, and I've never felt this way before, and I swear this is true, and I owe it all to you. …Dirty Bit.
The rest of the weekend in snapshots:

Nella's new found love is toilet paper. She is thrilled with the fact that one good tug of the roll spins a huge mess, and she drags it around the house with a mischeivous grin while the dogs paw at the paper trail behind her.

Our neighbors across the street have the best tree swing in the history of mankind. It looks very Swiss Family Robinson.
We went for a 6 mile bike ride yesterday–three miles to the park and three back. We left at prime time for the sun show, right when it was angled appropriately for the most dramatic rays-stretching-through-trees effect and large contrasting shadows of our silhouettes that rode parallel to our right. However, unbeknownst to me for the first stretch of our trip, my bike brake was malfunctioning and I pedaled three miles resisting the little brake that was half-gripping my back tire (me and bikes don't mix). I thought I was out of shape and didn't mention anything to Brett, embarrassed that the lowest gear setting had me laboring just to answer his questions and praying the park would suddenly appear when he seemed to be zipping through his leg rotations and effortlessly pulling two kids behind him. I started counting my pedal cycles in my head half-way through, hoping Brett would shut up so I wouldn't have to waste breath answering him and attempting to get my mind off the fact that my heart seemed to have moved to my head as it was beating prominently between my ears. Thankfully, we arrived right as I was spinning/gasping/heaving into the six-hundred-and-seventh rotation. I've never loved the sight of a park so much in all my life.

Don't be fooled. I'm smiling but very aware that my heart is still racing and my calves are still twitching.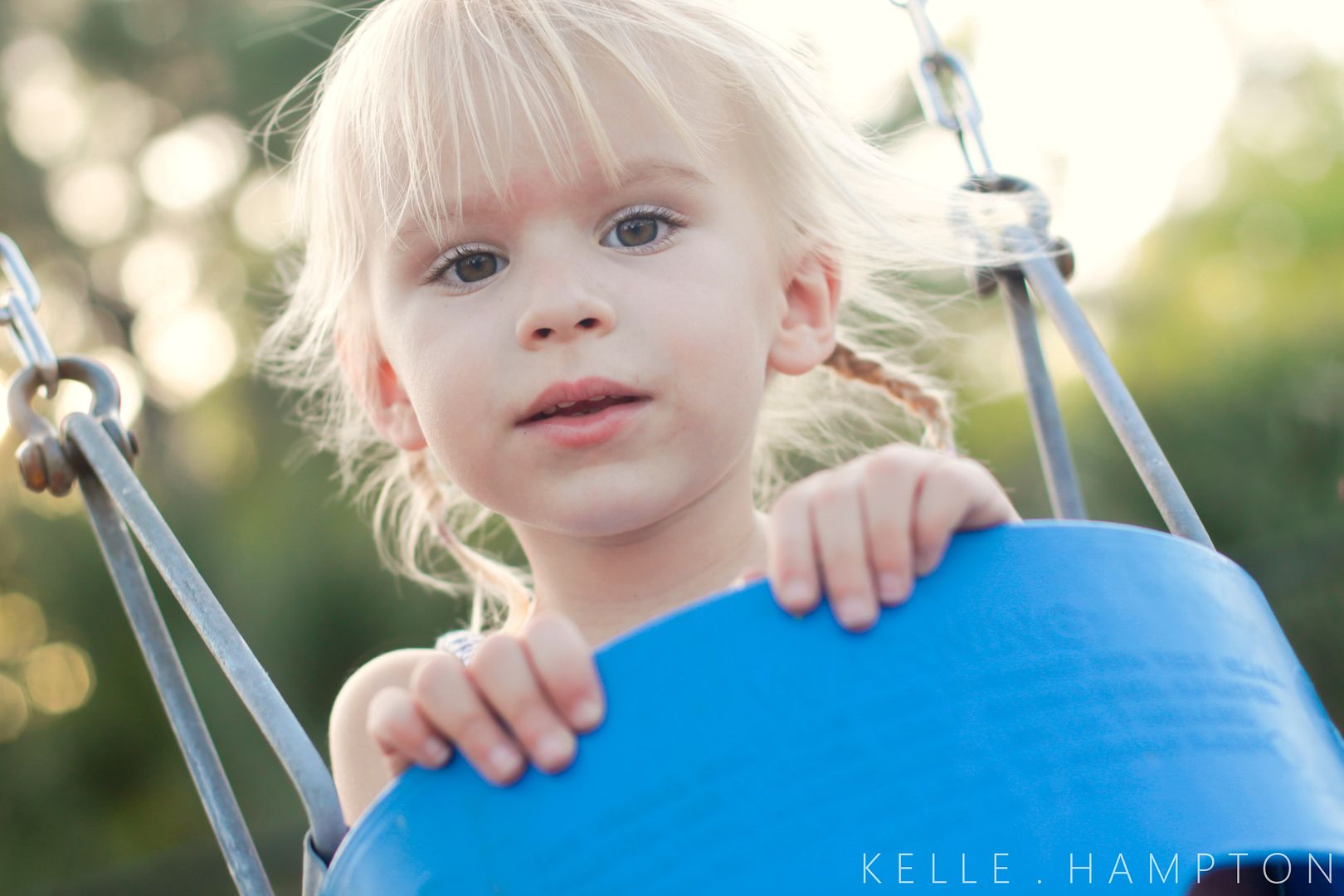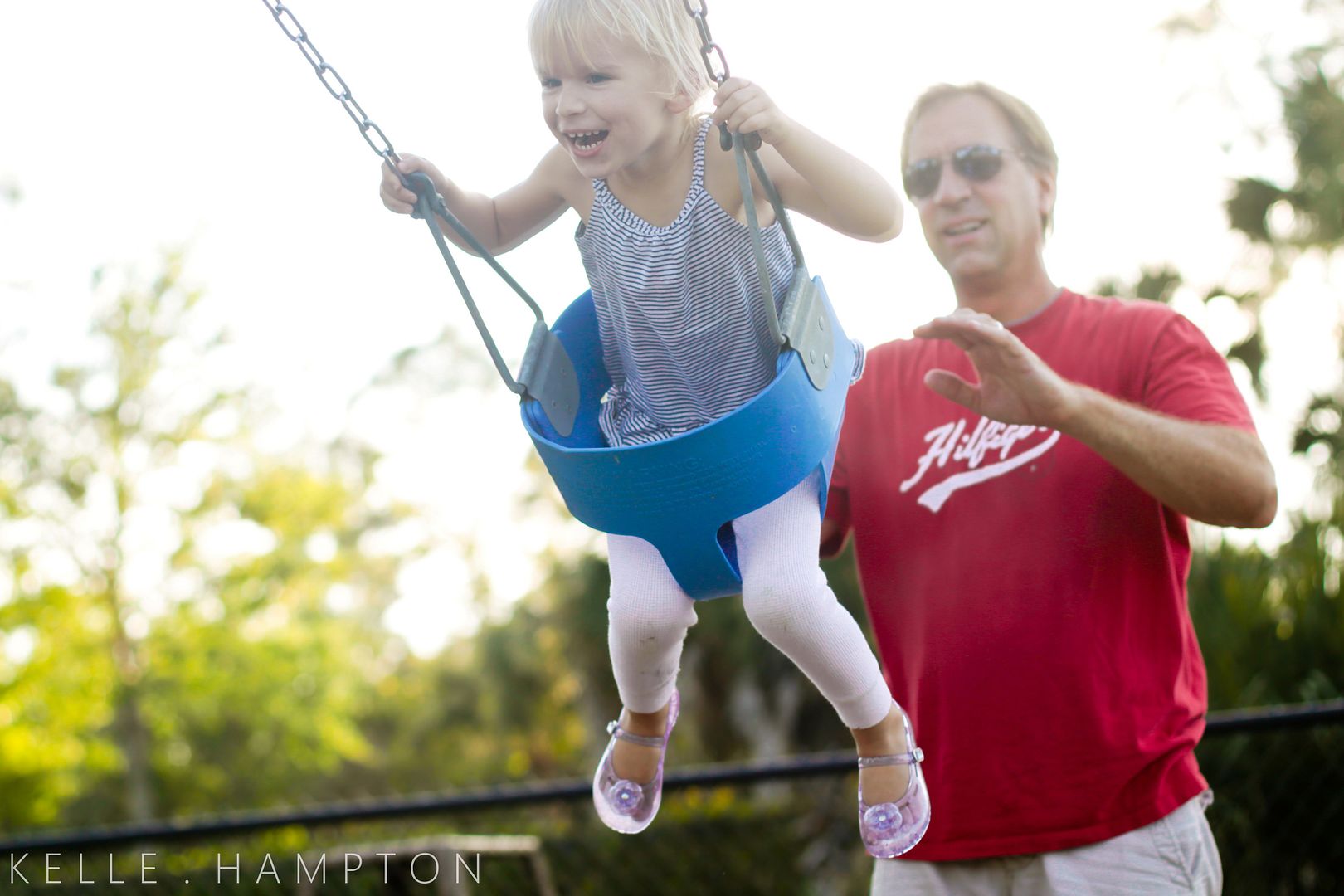 Nella's famous pout protest, ticked I swept mulch out of her mouth:
Thanks to an adjusted brake, the ride home was much more enjoyable.

Lest ye be concerned, photo taken pre-bike helmet, thank you.
The sun had settled for the absence of a brilliant light show for our trip back, but unicorns have a way of showing up when you're looking for them. Hence the random peacock that strutted through a clearing where we pedaled past. WTH?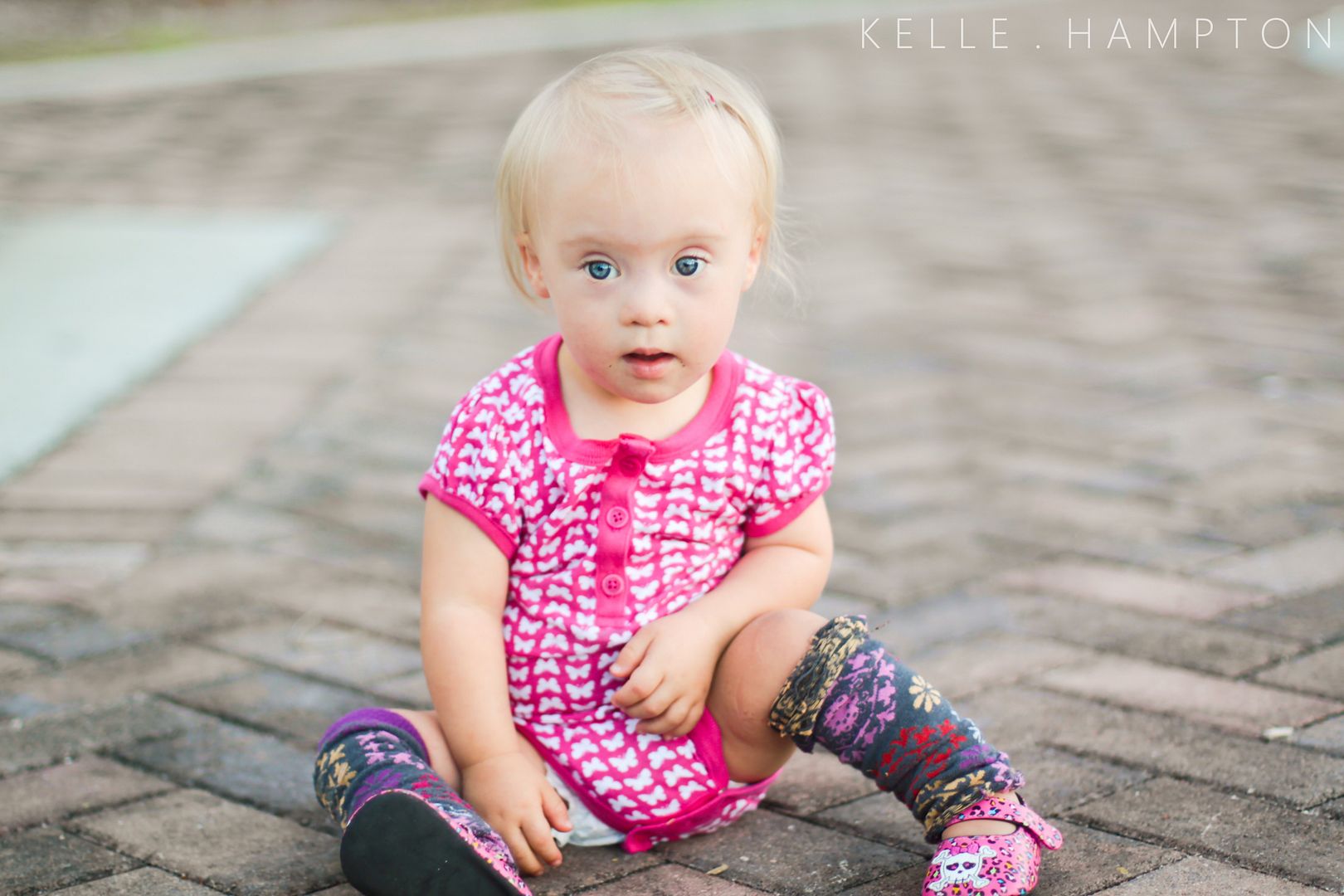 Jelly Shoes: check. (thanks to whomever it was that suggested Old Navy) Carry on, Spring.
And, just as the ritual of trickling hot coffee into my mug this morning commenced the beginning of a promising week, our long ceremonious hot bath last night closed out all the adventures we enjoyed over the weekend.
Nella won't sit for anything anymore, and bath time has become an entertaining adventure where my attention volleys between baby sit n' stand repetitions and Lainey's pleas of "Hey, Mom, watch this doll go pee-pee."
The week awaits.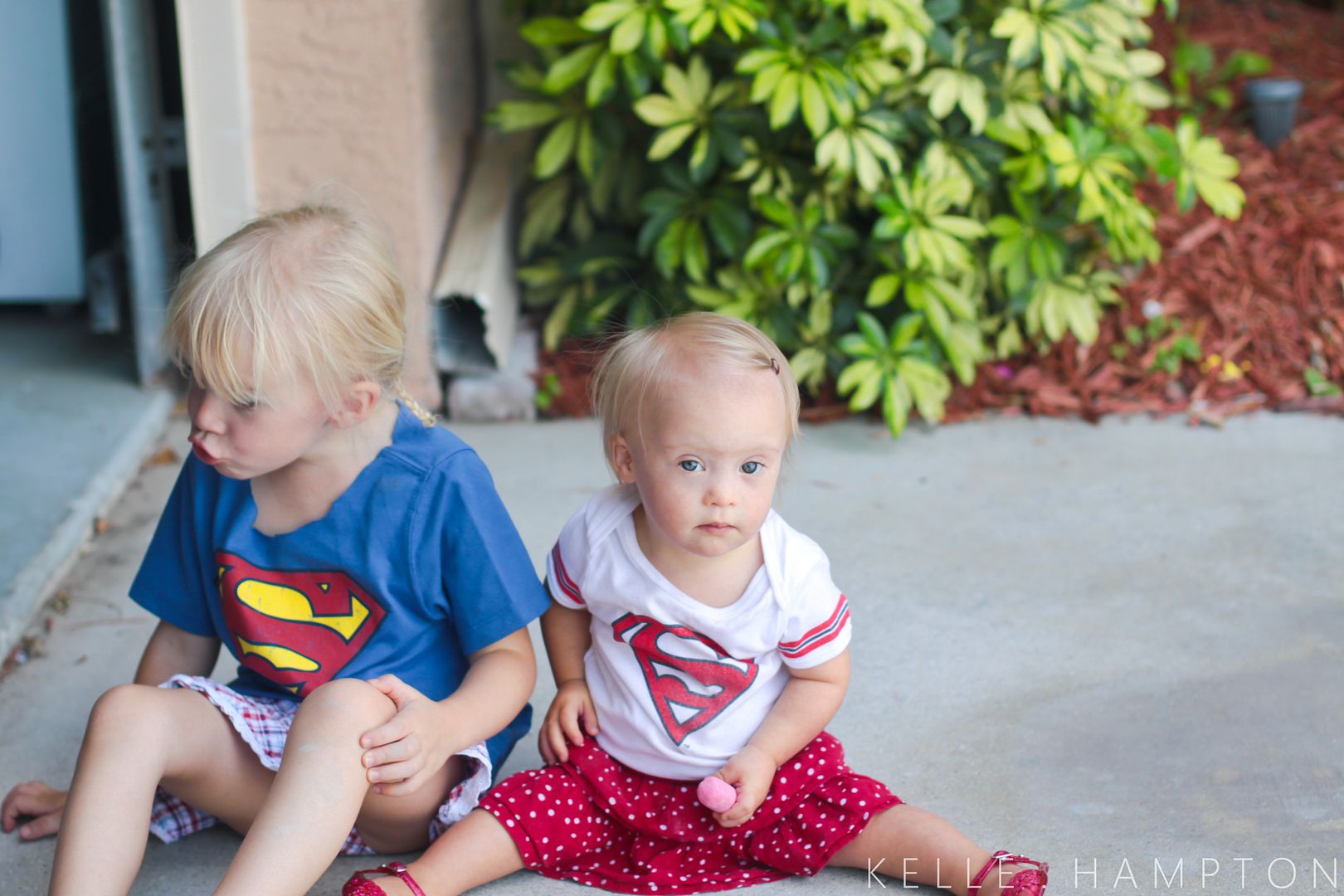 I will perfect my polka.
…I've had the time of my life
and I've never felt this way before,
and I swear
this is true,
and I owe it all to you.
Dirty Bit.