This post is a Hallmark sponsored post. I am being paid by Hallmark to write it, but all writing, ideas and opinions are mine. Thankfully, Hallmark and I share the same idea–that little moments are to be celebrated and that good people, good efforts and good intentions deserve a spotlight. See Hallmark Life is a Special Occasion for more details, like them on Facebook, and/or sign up for their e-mail messages HERE.
Flour covered every inch of my kitchen island last night, and buried in its scattered dust were measuring spoons, spices and little fingerprints. It was our first batch of pumpkin bread–a tradition which launches the season for us, as funny as that may sound coming from a girl in southern Florida.
"Is it really fall, Mom?" Lainey asked as she flung a spoonful of cloves toward the mixing bowl and missed.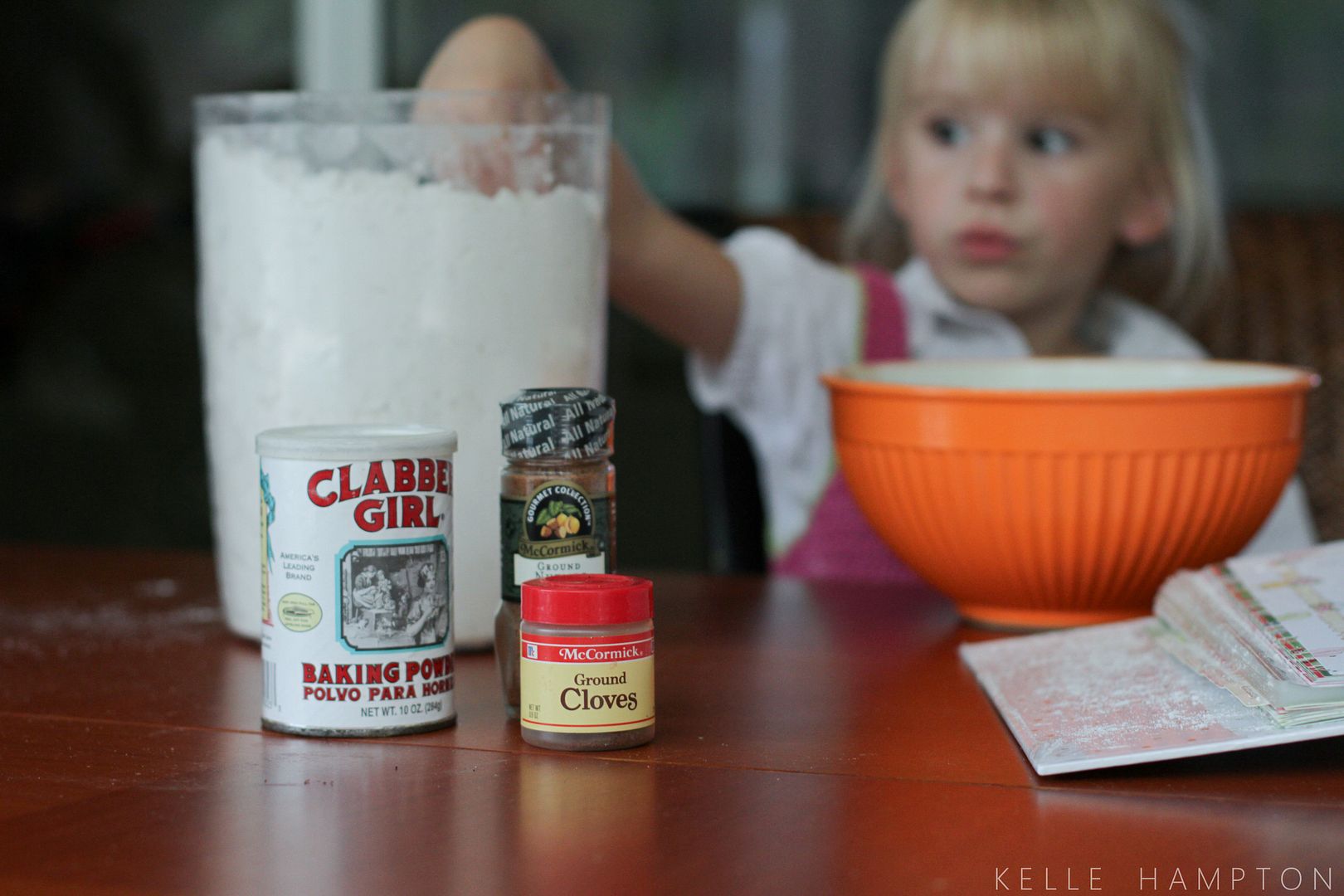 "Yep. It turned fall this weekend," I answered. She smiled, shook her flour-covered hands and ran to tell Brett.
"Daddy, it's fall now! We can do cozy things."
She returned to the counter with new excitement, and together we rattled off the list of things we were going to enjoy now that it's fall. Like fires and blankets and movies and cider, nature walks and baking and decorating and friends. Even though it's ninety degrees outside right now and the closest apple orchard is a plane ride away.
What I love about this entire conversation though, is that my girl's cues for fall came entirely from me. How quickly she shifted into seasonal celebration, prompted by her mama's confirmation and memories of things we've done in the past. I might not have golden fields or fiery foliage to tell my girls it's fall, but I have my own memories–rituals I want to recreate that rely less on weather and environment and more on family and home.
This, of course, doesn't mean I won't go to the ends of the earth to bring a little bit of fall environment to our otherwise barren landscape (by barren, I'm referring to majestic palms and calming ocean–I'm exaggerating due to my current Michigan withdrawl). So yesterday after school, Lainey and I set out in efforts to bedazzle our home with fall. Hay bales. I had to have them. Brett caught wind of our intent as we were pulling out of the driveway yesterday.
"Seriously? Hay bales? Dude, I'm allergic to that stuff. For real? You have to have them?" he asked.
"They're for the kids," I answered. End of story. (Note: "They're for the kids" will get you anything in life).
We returned home two hours later, trunk filled with two hay bales, a pumpkin, a few gourds, two cans of pumpkin and a bundle of wheat. Also known as, we returned home happy.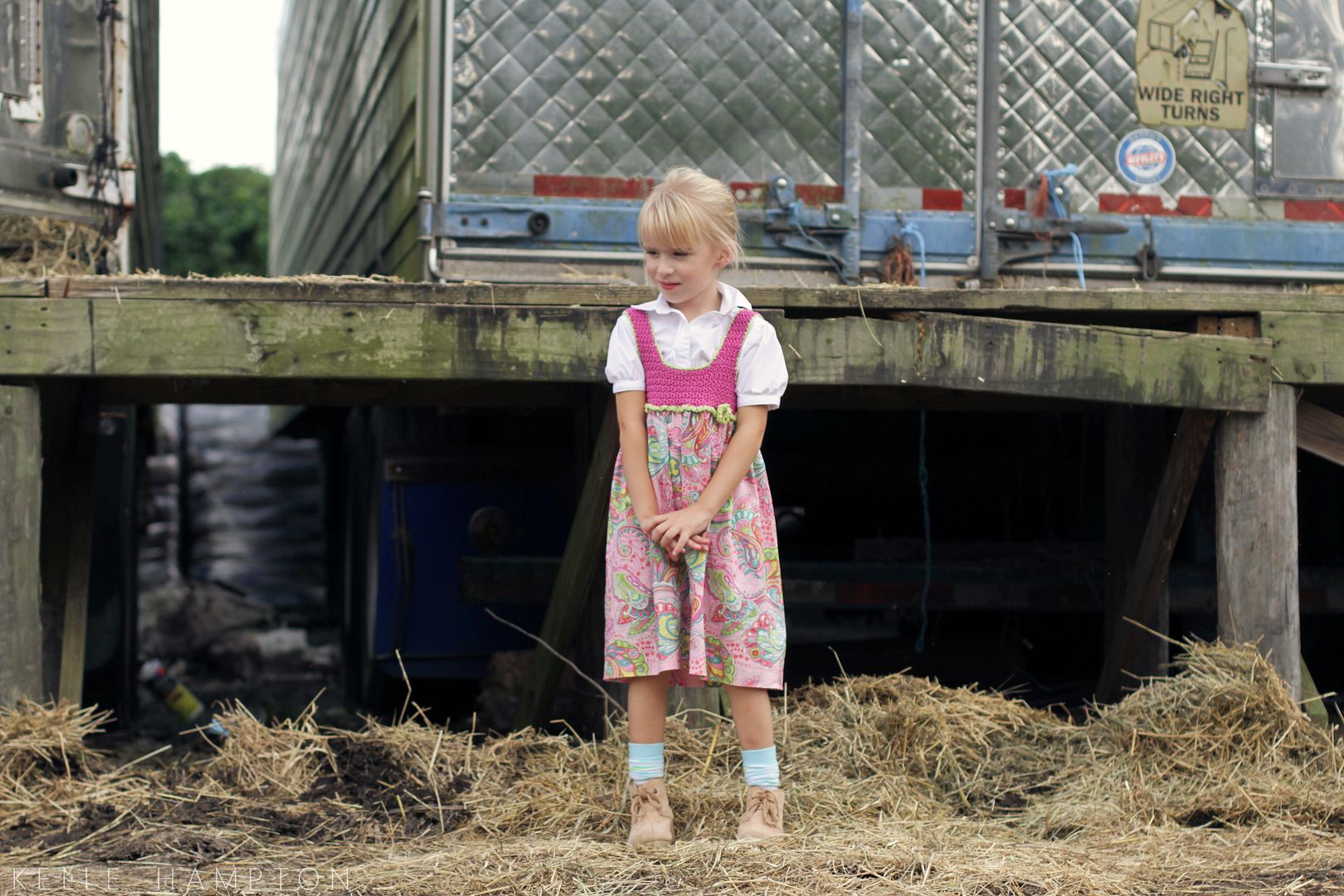 Brett rolled his eyes while he pulled it all out, setting it up at our front entrance as I directed. And even though he had to back the car out, sweep out the back with first one broom and then a stiffer bristled broom and then finally with a vacuum, I think he's cool with it. I mean, it's for the kids.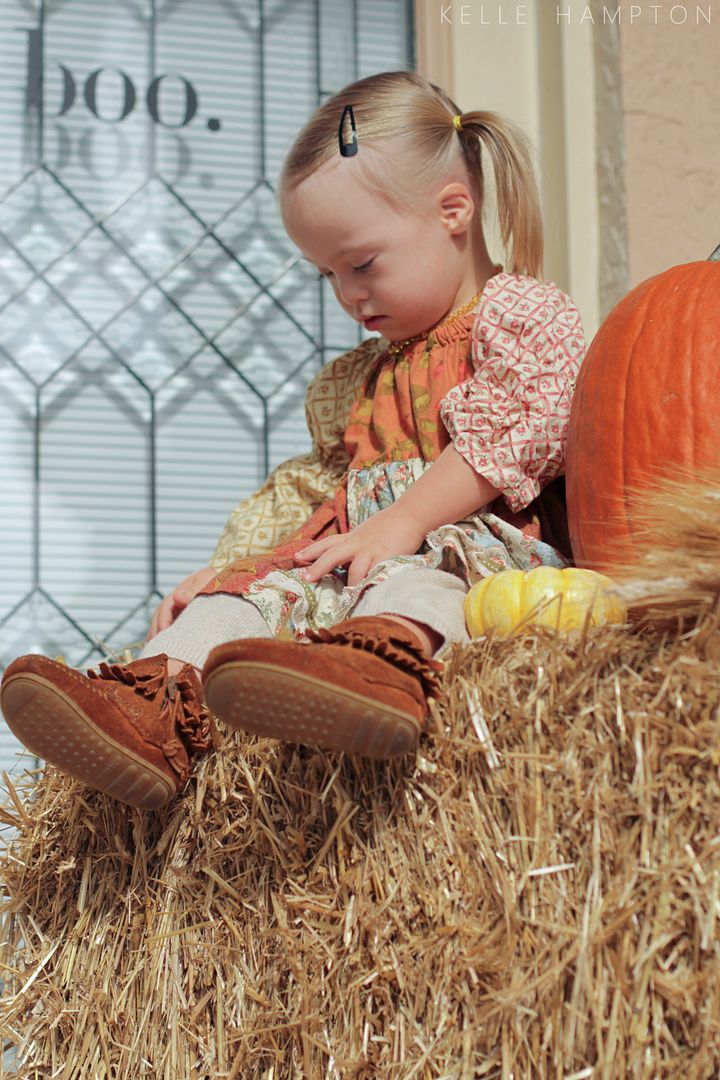 My Top Five Fall Memories and Favorites:
1. Living with my grandparents in college when fall meant drives to the orchard, oatmeal apple crisp after dinner, cider with our lunch trays and telling my grandparents goodnight before I drove up to the college track at night to go running
2. Warm sugared donuts from Blake's Cider Mill
3. Receiving a giant box of leaves from my cousin Joann in Michigan, every year since Lainey was born
4. Wearing tights–even in Florida, even if it's hot
5. The Elementary School Leaf Project–saving maples and oaks and aspens between sheets of waxed paper, thumbing through leaf identification books, making crayon rubbings from my favorite leaves.
What are your favorite fall memories and favorites? Hallmark and I would love to hear about how you and your family enjoys this season.
To see other Hallmark posts on this blog, click HERE.To see other Hallmark posts on this blog, click HERE.